Cinco de Mayo provides the perfect opportunity to teach children about Mexican traditions in a fun way. Even though celebrating Cinco de Mayo originated in Mexico, the day is more prevalent in the United States. So, it is the perfect time to learn a little about Mexican culture with easy Mexican-inspired activities everyone can enjoy! In this post, I share some of my favorite ideas that will help you and your little ones understand the meaning of Cinco de Mayo while having a blast getting to know about Mexico's rich culture!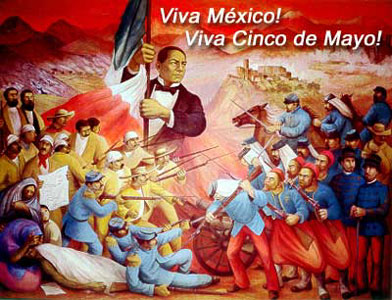 Learn About Mexican Traditions and Culture
When I think of Mexico, the first thing that comes to mind is its vibrant fiestas, refreshing margaritas, and delicious food. Mexico has a rich history, colorful traditions, and (in my opinion) one of the most fascinating cultures worldwide. Festivals and commemorative dates are extremely important to Mexicans, and they don't miss an opportunity to celebrate, even in the smallest ways!
This festive holiday is not a huge tradition in Mexico, as opposed to the prominent celebration across the United States. But whether you are in a small town in Mexico or your backyard in Florida like me, it is the perfect opportunity to teach kids about the meaning of Cinco de Mayo and the beautiful Mexican culture!

What Are the Origins of Cinco de Mayo?
Contrary to popular belief, Cinco de Mayo (Fifth of May in Spanish) is not Mexico's Independence Day. Instead, it commemorates the Mexican Army over the French at the Battle of Puebla in 1862. In Mexico, it is not celebrated nationally but only in Puebla.
The history of Cinco de Mayo celebrations dates back to the 1960s and 1970s. Civil rights Chicanos related the Battle of Puebla to their quest for respect in the United States and publicized it as a popular holiday. However, most people do not know about the history or real meaning behind the Cinco de Mayo celebrations.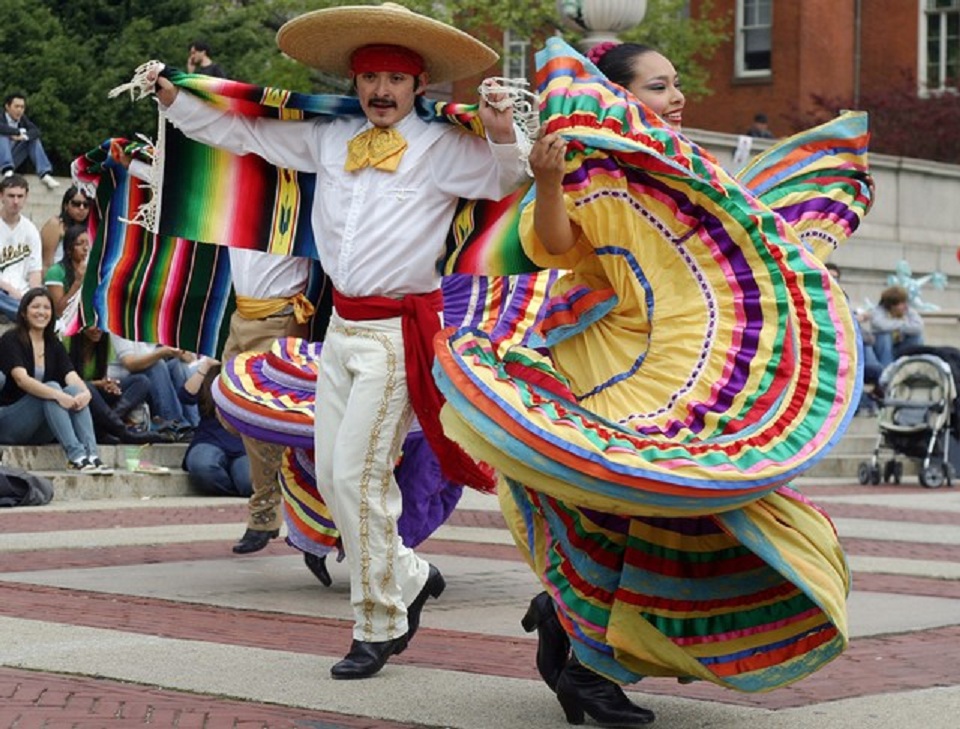 In the United States, it honors Mexican culture and heritage, especially in areas with large Latino populations. However, thanks to its colorful parades, sombreros, margaritas, and delicious Mexican food, it has become a popular holiday across the entire country.
Fun Ideas on How to Teach Kids the Meaning of Cinco de Mayo
Cinco de Mayo has become a day where most Americans relate to Latinos. Therefore, it provides a fantastic opportunity to educate my children and friends about "real" Mexican and other Latino traditions and foods.
Here are some great ideas for celebrating Cinco de Mayo with a fun party that focuses on Mexican traditions and history. These easy Mexican crafts and activities will make this festive holiday a blast for kids and adults alike! Plus, it provides an excellent opportunity to learn more about Mexican culture.
Read About the History of The Holiday:
Start the party by talking about this festive holiday and its origins. We got a fabulous book from the library: Cinco de Mayo from Rookie Read-About Holidays Collection, and read it out loud with the kids. It outlines the events that led to the Battle of Puebla in remarkably simple terms. It then shows various aspects of contemporary festivities, including a mariachi band, dancers, parades, and so much more.
Its colorful pictures kept the kids interested, and there were a lot of questions, which meant they were paying attention. You can also look for images and information online and print them out. Then, select Mexican coloring pages that can help explain to kids the real reason for celebrating this holiday in a fun way.
Cook A Traditional Mexican Dish:
This festive holiday is a great opportunity to involve children in the kitchen and prepare a simple Mexican dish. There are many simple kid-friendly recipes, but my favorites are Guacamole, Tortilla Chips with Pico de Gallo, or some delicious chicken tinga empanadas. They are all easy to make, well received by the younger crowd, and a sure win with adults!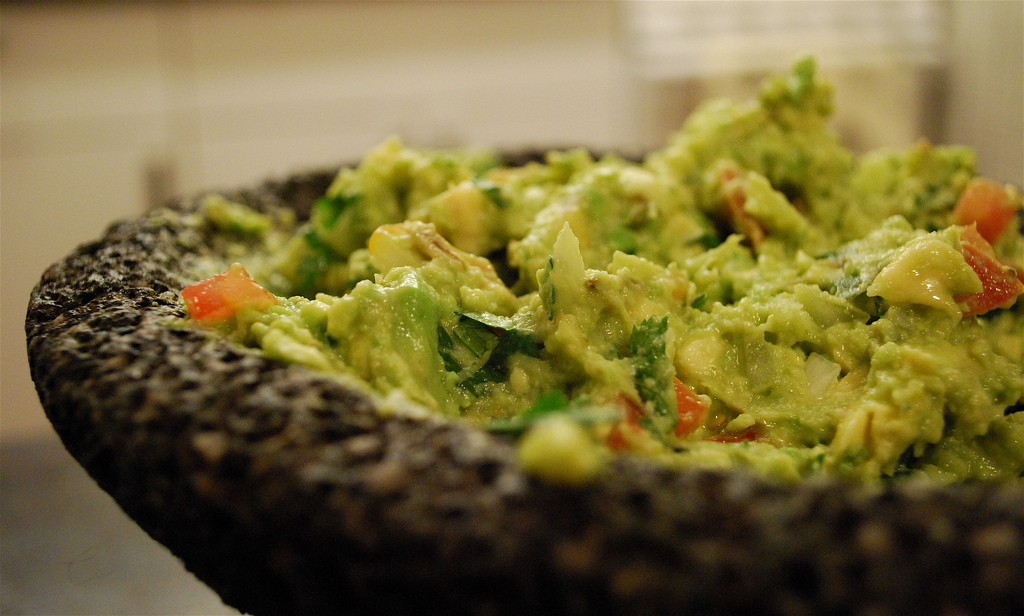 Guacamole photo by Valerie Hinojosa on Flicker
Here are other Mexican-inspired recipes to help you get into fiesta mode. They are easy to make, well received by the younger crowd, and a sure win with adults!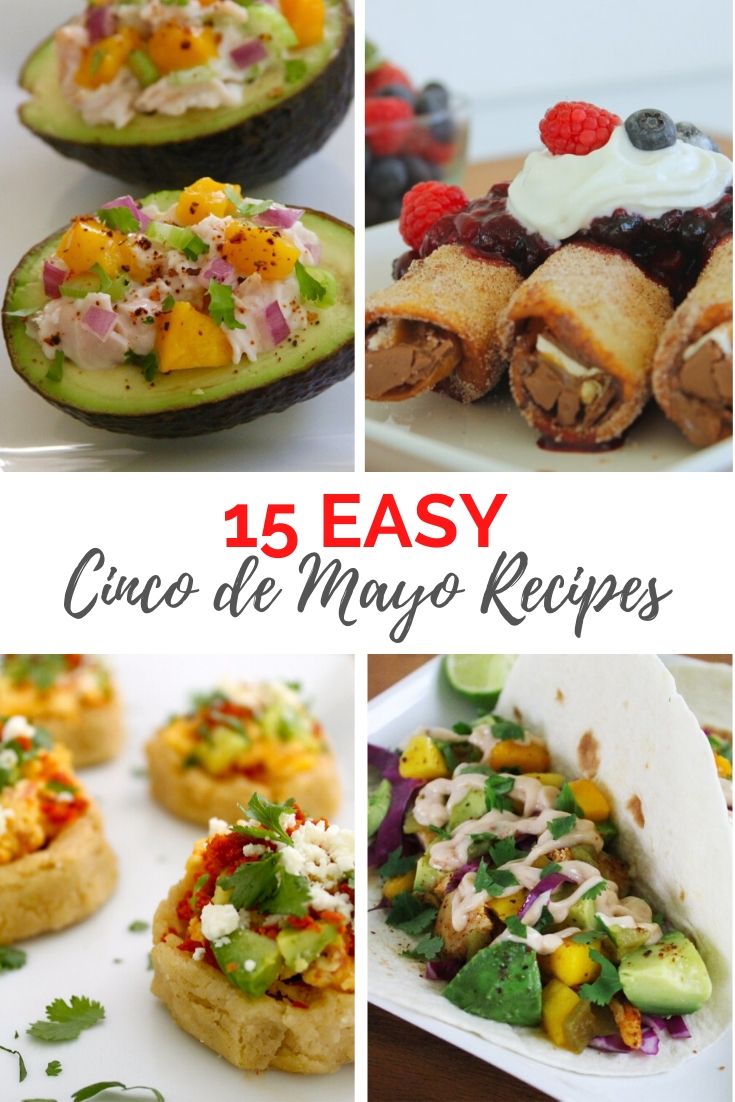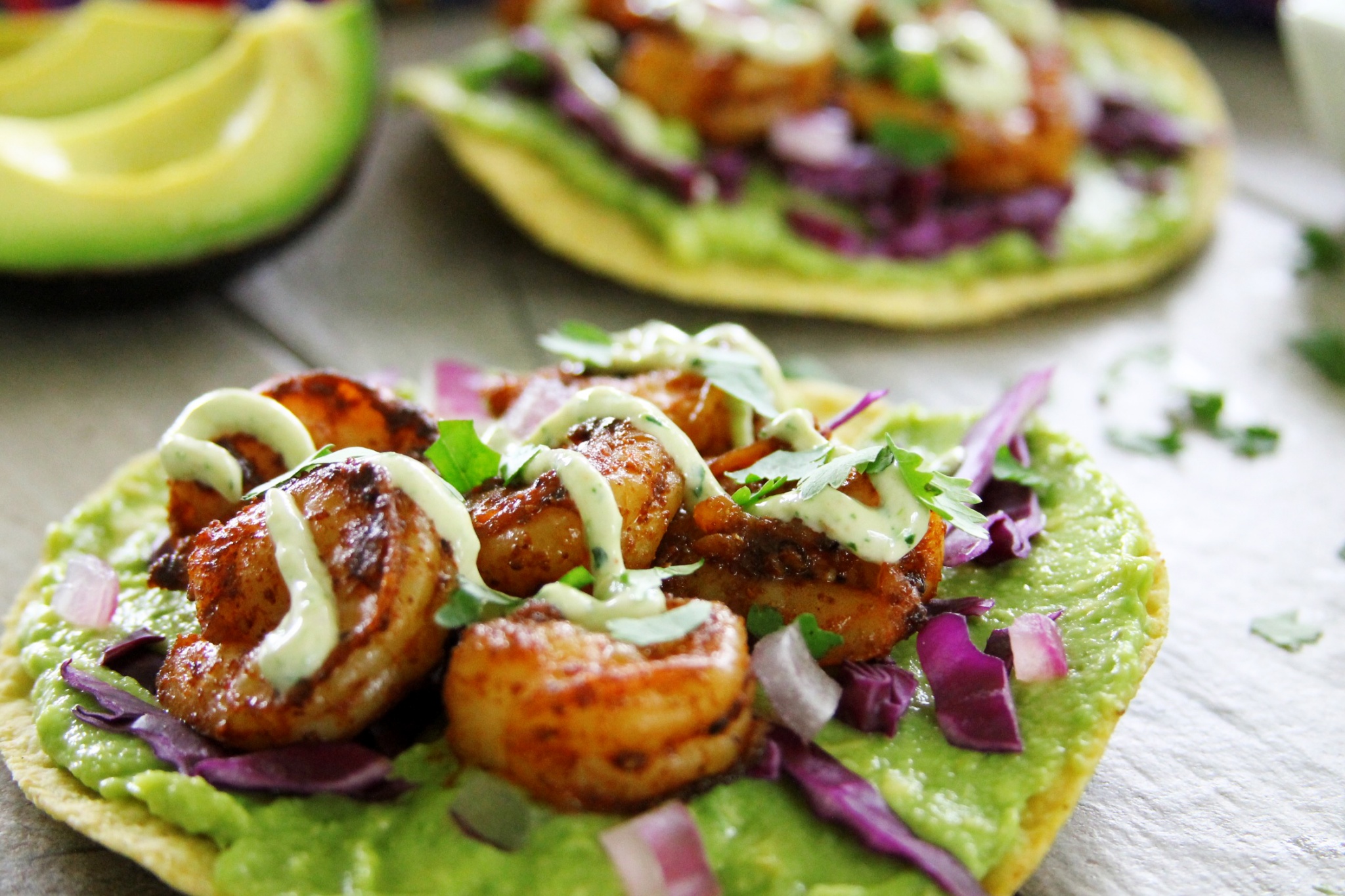 The Best Mexican Chocolate Flan: Topped with fresh fruit, this creamy Mexican flan is the ultimate chocolate dessert. This showstopper dessert will impress friends and family, perfect for any Mexican-themed party or any occasion!
Create Mexican-Inspired Crafts:
Another great Cinco de Mayo activities are easy-to-do DIY projects. Kids love crafts, so we made some very simple maracas. First, we put beans in a plastic cup and taped them to a second plastic cup using bright colored tape. Then the children decorated the maracas with more colored tape.
There are many other DIY projects you can make with the kiddos. We tried to stay away from the chili peppers and sombreros. Instead, we focused on Cinco de Mayo crafts that teach kids about Mexican traditions, history, and culture. You can get lots of ideas for Cinco de Mayo culturally relevant crafts for kids here, from Alebrijes and Talavera-inspired pinch pots to piñatas and Ojos de Dios.

Play Mexican Music:
What is a party without music? Although we are Latinos, we are not of Mexican descent. My children had never heard mariachi music, so this was an excellent opportunity to introduce them to new sounds and beautiful rhythms.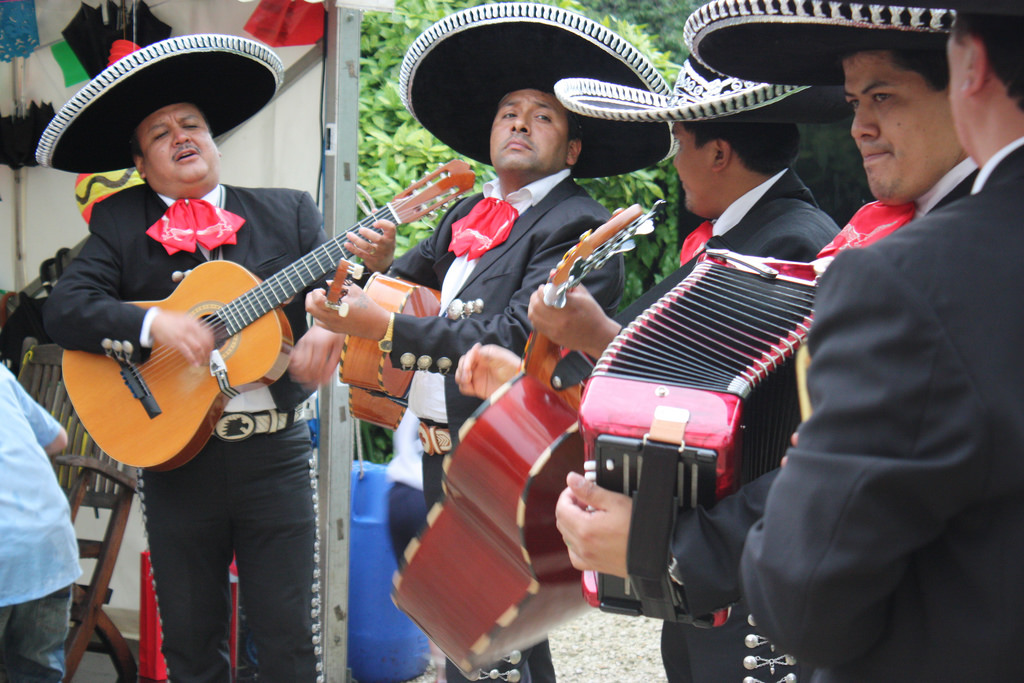 We also played their favorite Spanish children's music CDs. Finally, we did a fun parade around the park with the maracas and Mexican sombreros. We talked about Mexican music, its origin, and Mexican traditions.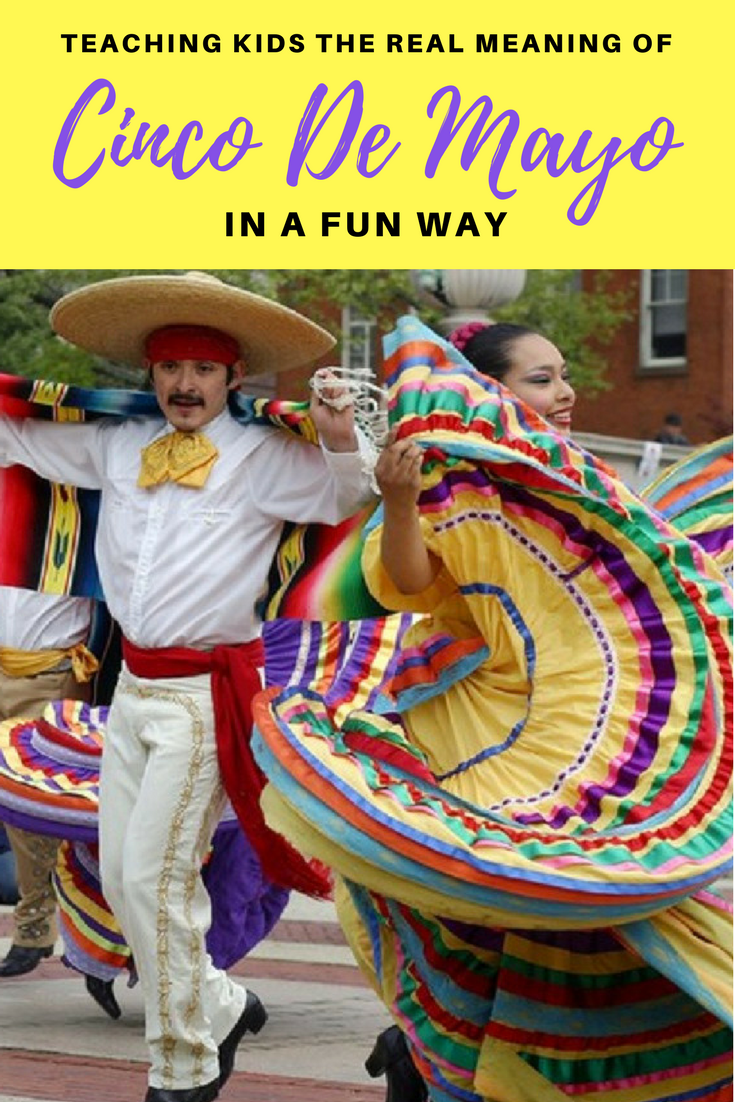 Cinco de Mayo is an excellent opportunity to learn about Mexican traditions and culture. Through mouthwatering food, Mexican crafts, and passionate music, I teach my kids the true meaning of Cinco de Mayo. So, get your sombreros ready, bring out the guacamole, and have a great time celebrating Cinco de Mayo for kids of all ages with a Mexican-themed fiesta everybody will remember!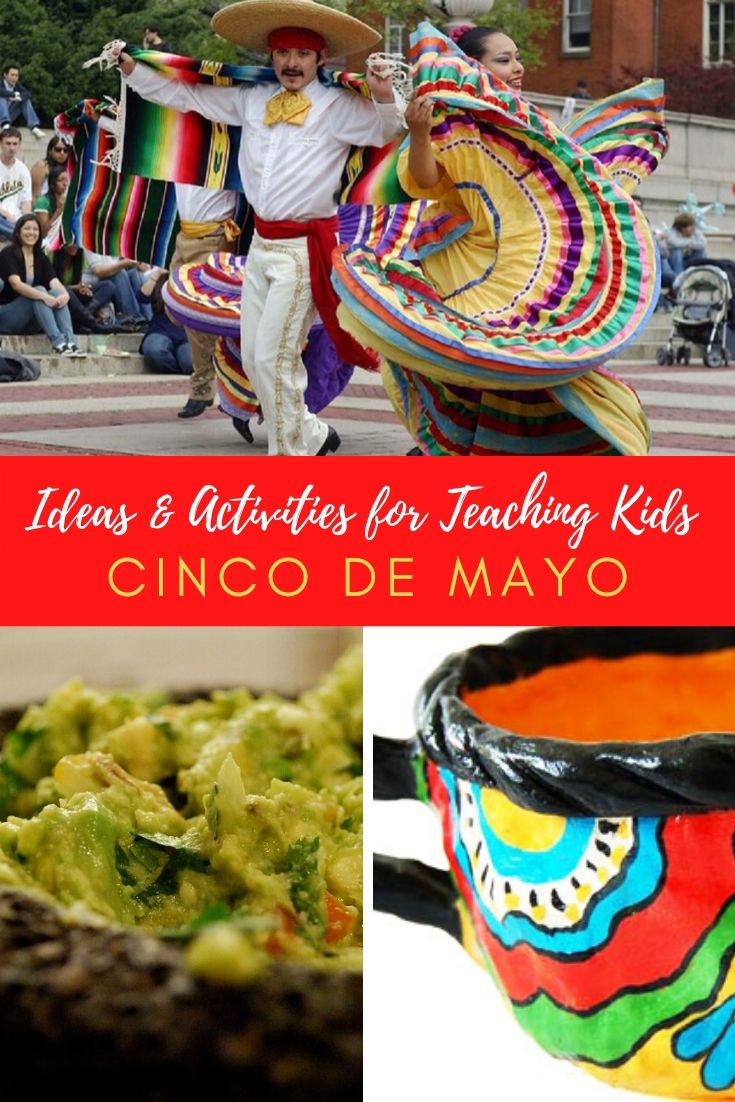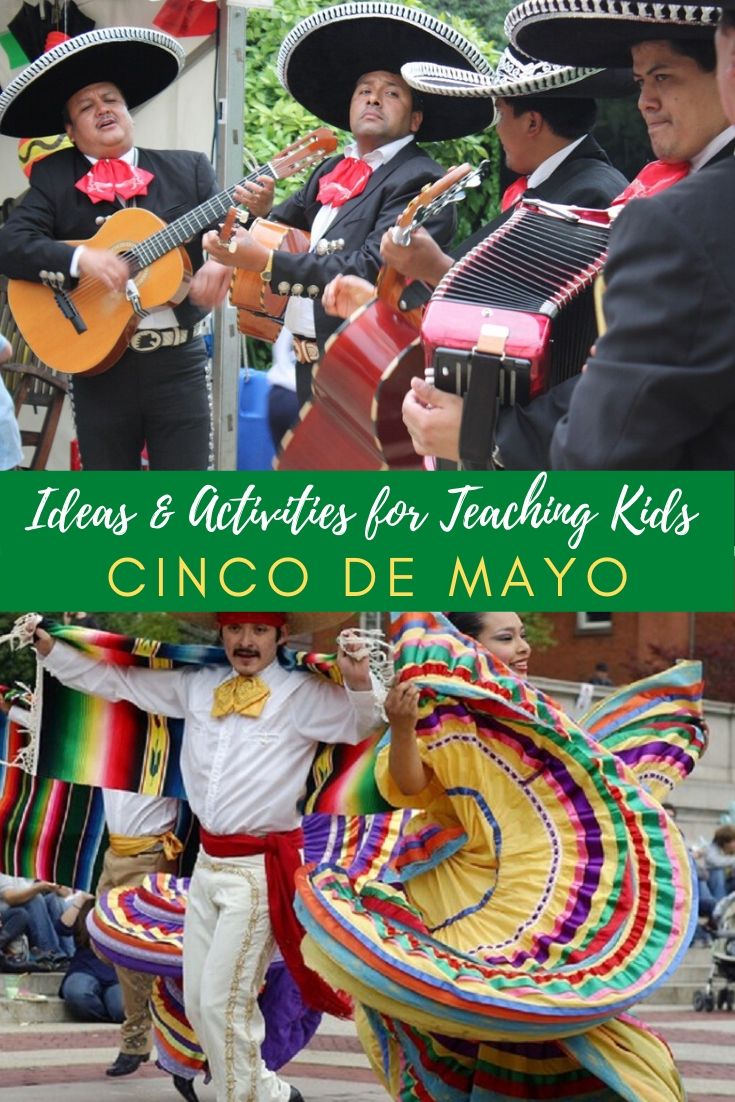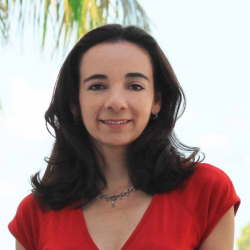 Latest posts by Paula Bendfeldt-Diaz
(see all)