These delicious pork tacos with mango relish are ready in less than 30 minutes and are so easy to make. They are made with marinated fresh pork tenderloin, red cabbage, and mango. You just need a few ingredients but don't let that fool you, this easy pork taco recipe is delicious and is sure to be a hit with everyone in your family.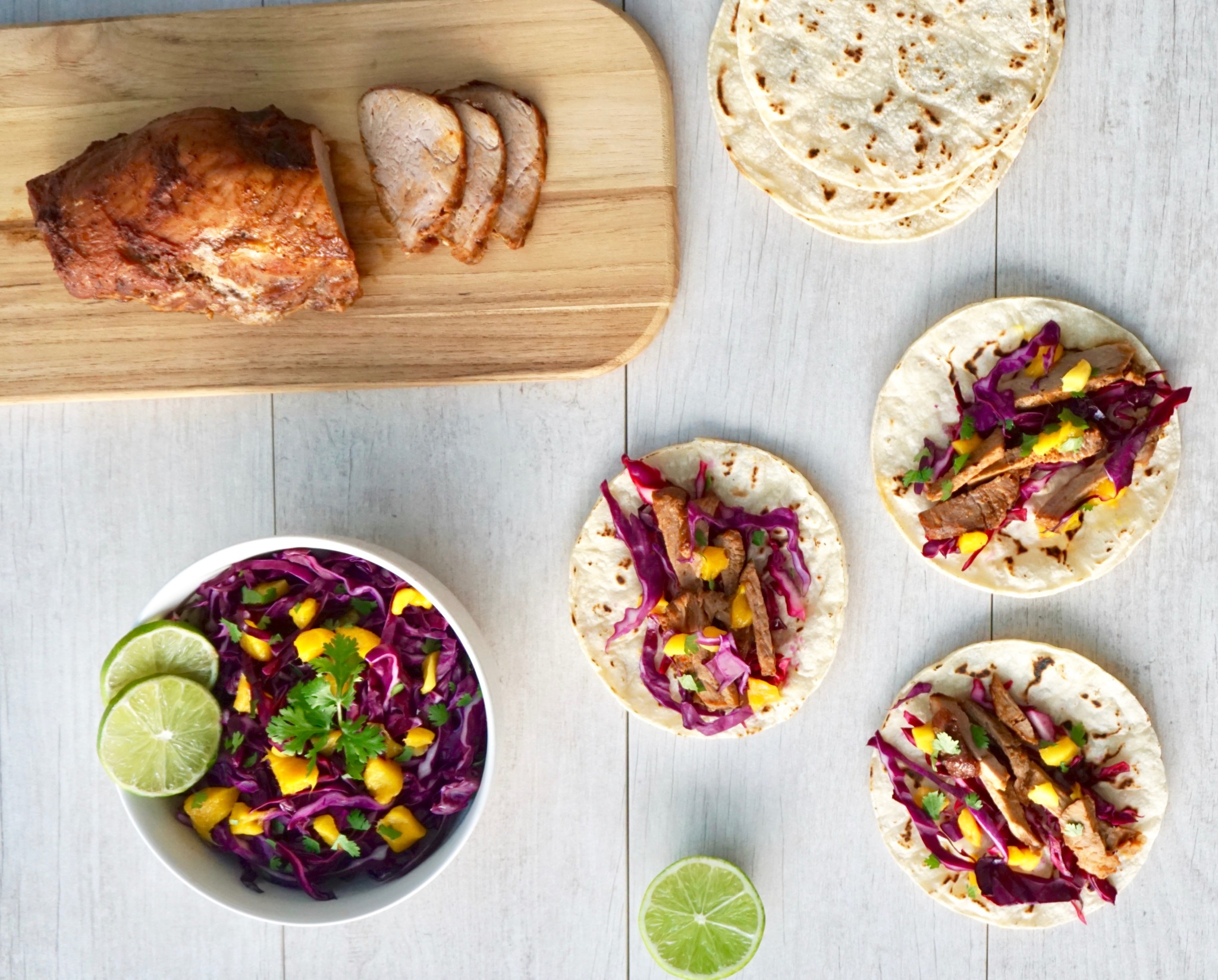 This is one of our favorite Taco Tuesday recipes and yes Taco Tuesday is a thing in our home. It's not like anyone really needs an excuse to eat tacos at any given moment no matter what time or day of the week it is but we really enjoy turning our taco-eating obsession into a weekly celebration on Tuesdays. It makes Tuesdays a day to look forward to.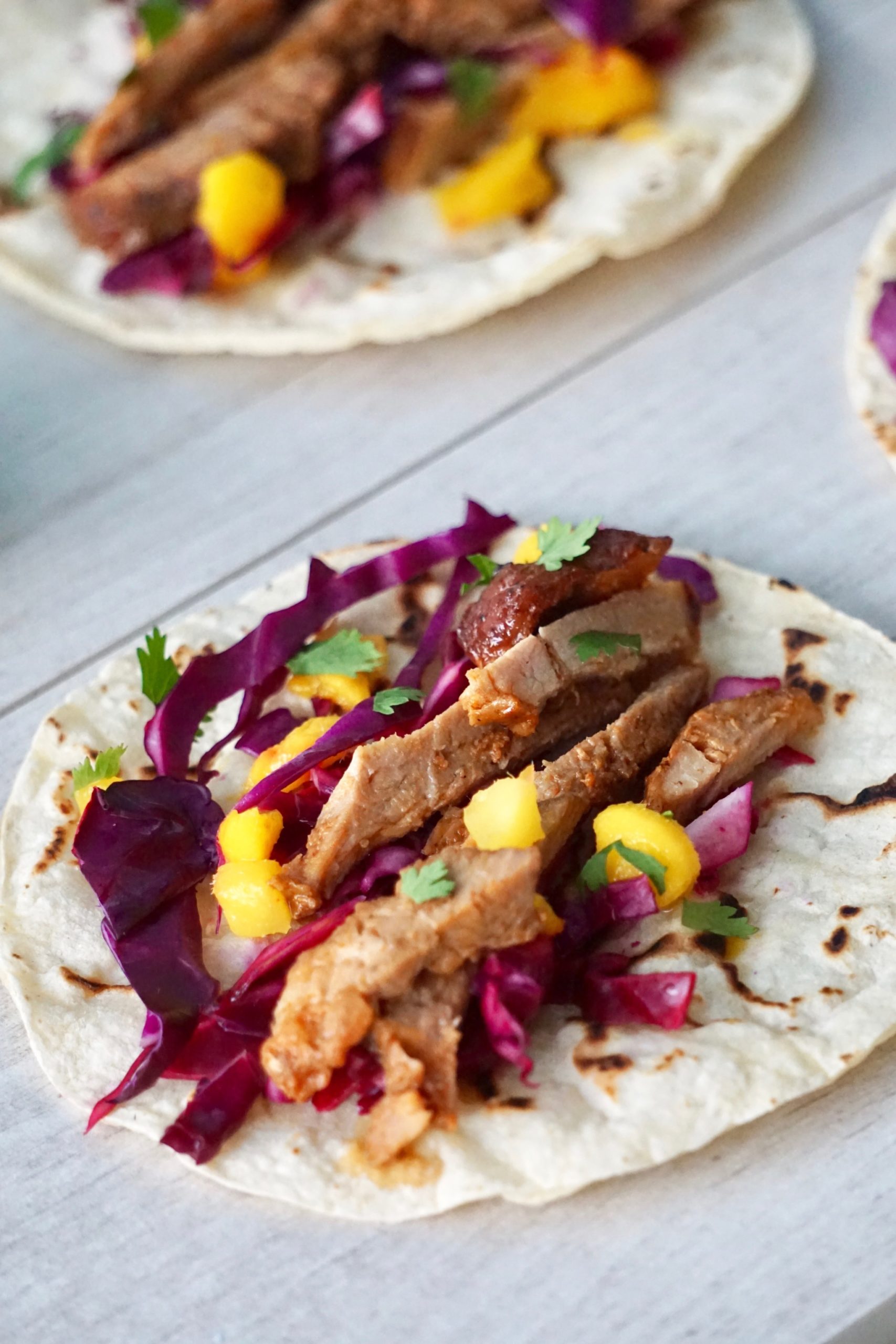 We always try to come up with different taco recipes although we do have a few favorite recipes. For me the perfect taco recipe is a combination of great taste and an easy, quick process that takes less than 30 minutes. I love that this recipe is very basic and has few ingredients while still tasting fantastic. It's easy to tweak this and add other ingredients as well and it's one of the few taco recipes that we repeat over and over again.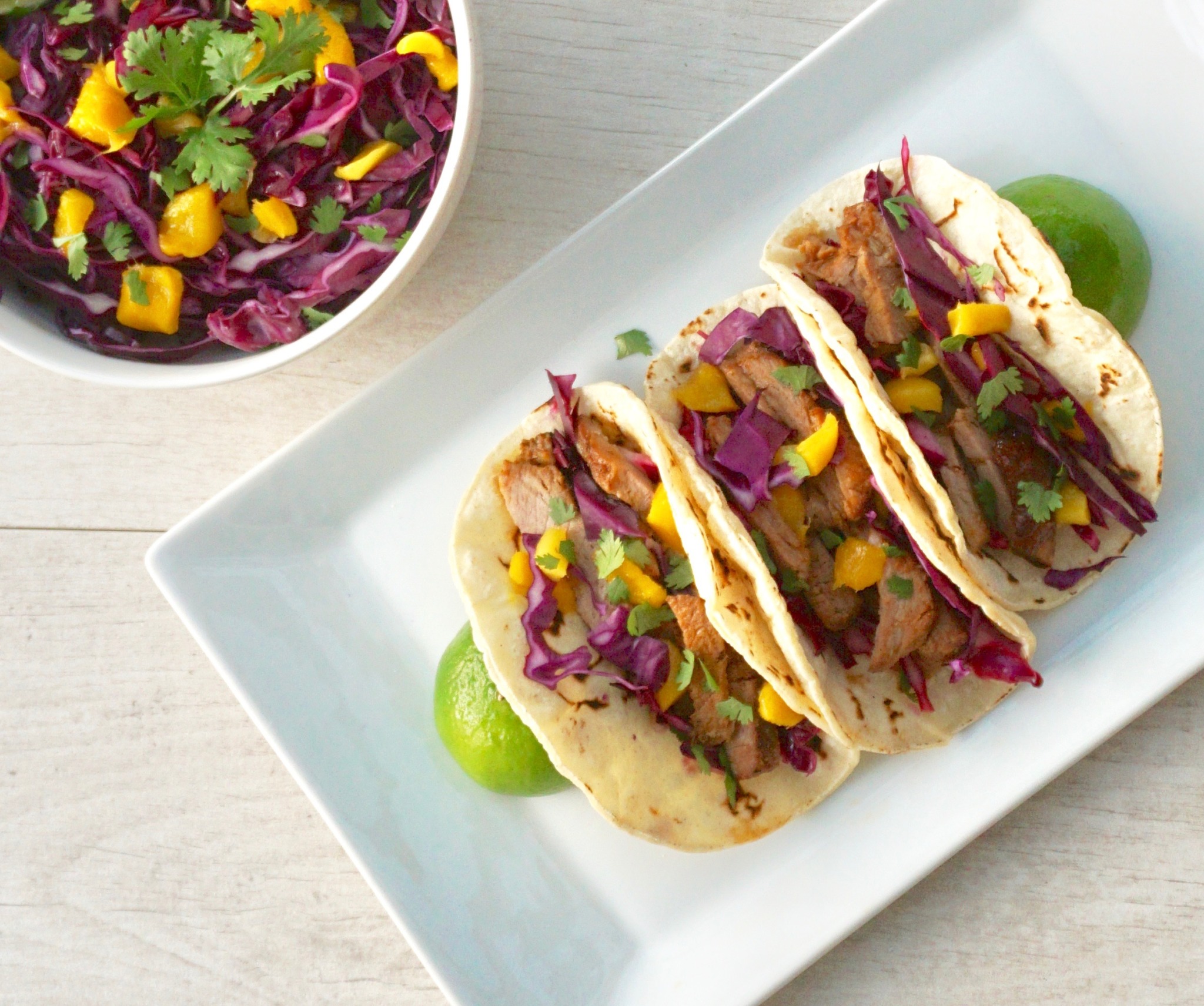 The mango relish really gives this pork taco recipe a different and special touch. I love mango and the combination of pork and mango is sublime. This mango relish is so easy to make and versatile. I've also used this mango relish oh hot dogs, accompanying steak and on taco rice bowls.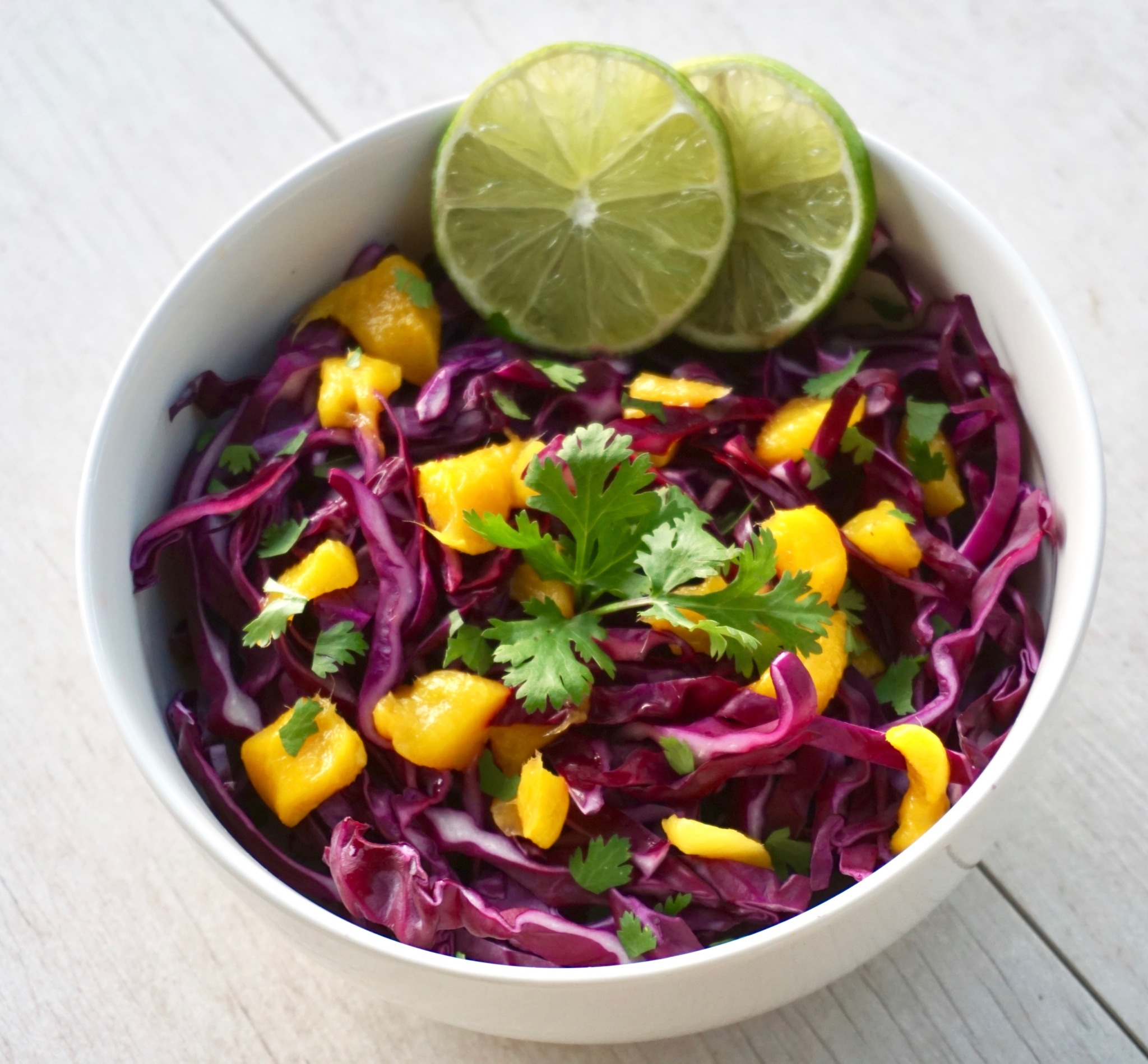 I always have marinated pork in my freezer. I love how convenient and versatile it is. The meat is already marinated so there is no need to add anything else. I love that you can prepare marinated fresh pork in multiple ways. You roast the entire pork loin in the oven or cook it in a slow cooker or pressure cooker. You can also cut it up in cubes or strips and sauté it so it's ready in just a few minutes.
Other delicious and easy pork taco recipes
Pork tacos are always a big hit at home and when I'm hosting friends and family. Here are some of my favorite pork taco recipes:
More easy taco recipes for Taco Tuesday
We don't really need any excuses to eat tacos and although we often eat tacos more than once a week we love eating tacos on Tuesday. Taco Tuesday has become somewhat of a family tradition. It's something we all look forward to. If you're looking for more great recipes for Taco Tuesday I've compiled some of my favorite taco recipes with everything from seafood tacos to vegetarian tacos. You're sure to find an easy taco recipe you will fall in love with!
Easy Pork Tacos with Mango Relish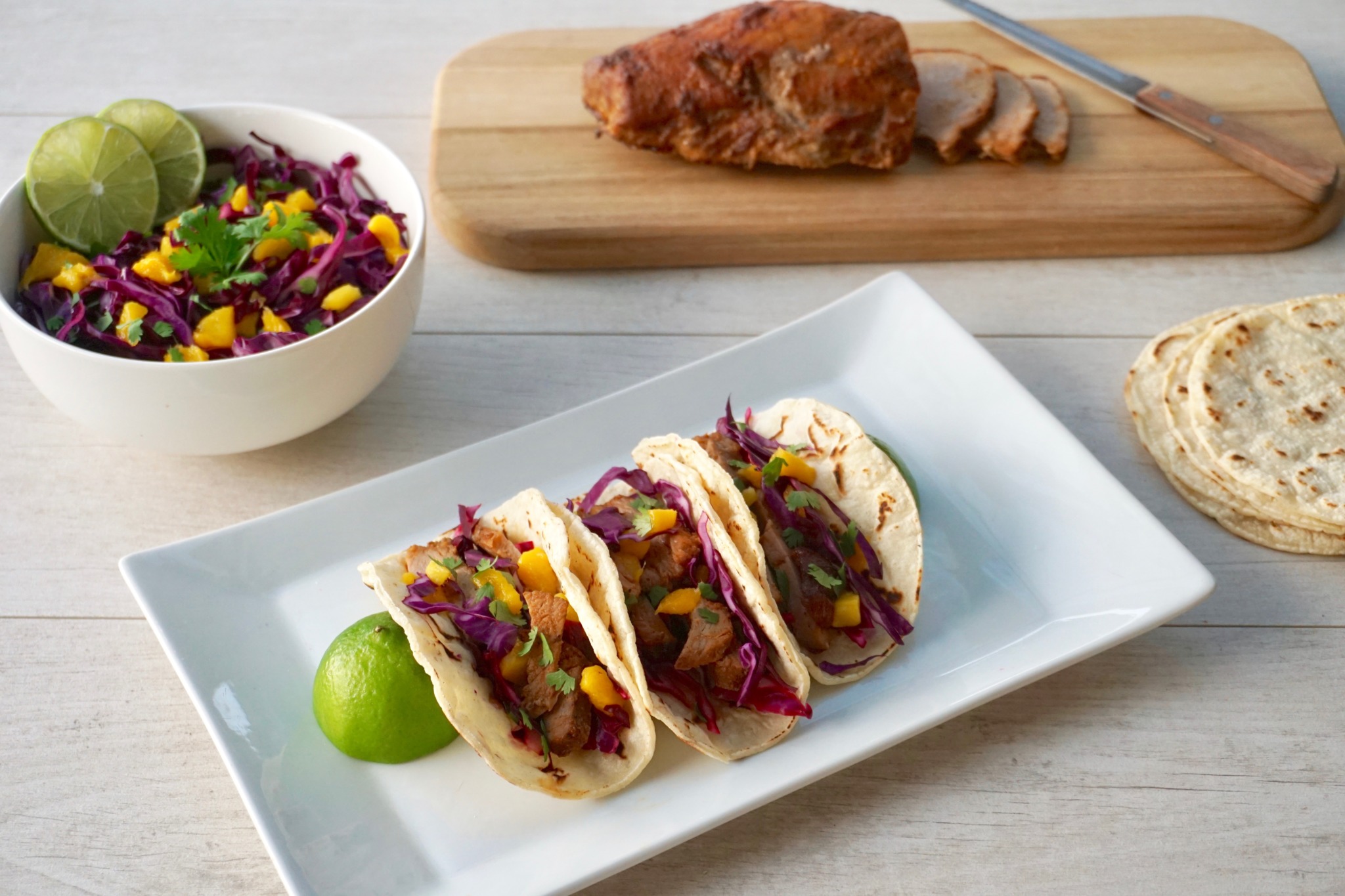 Ingredients
1 Marinated Fresh Pork Tenderloin
cooking spray
1 cup of shredded red cabbage
½ cup of mango, cubed
¼ cup cilantro
1 tablespoon of lime juice
2 tablespoons of orange juice
1 teaspoon orange zest
10 corn tortillas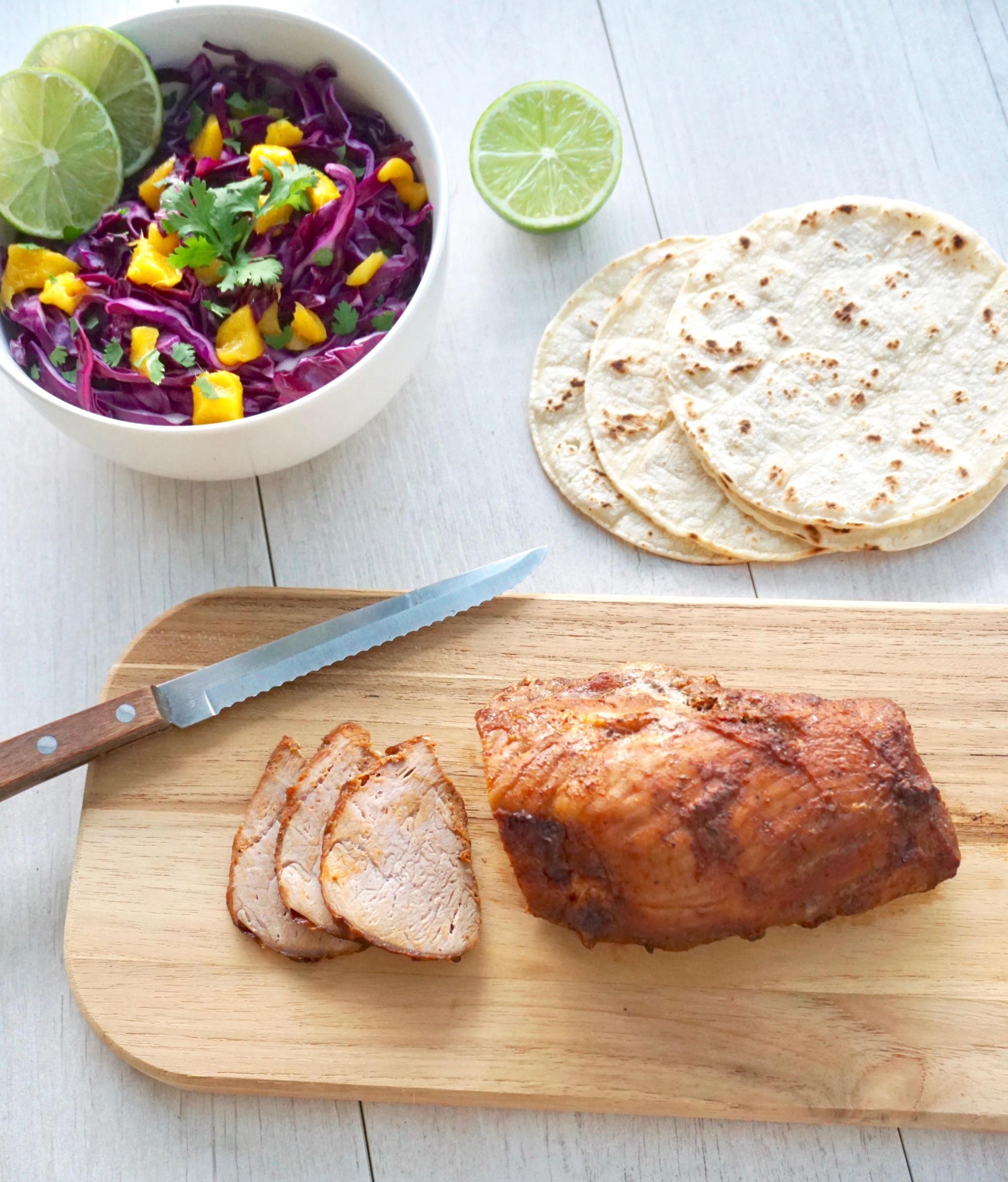 Instructions
Bake the Marinated Fresh Pork Tenderloin according to instructions.
While the pork is cooking mix the cabbage, mango, lime juice, orange juice, orange zest and cilantro. Add salt and pepper to taste.
Heat up the tortillas on a hot pan until they are browned turning them once.
Once the tenderloin is done let it stand for 5 minutes before cutting it into strips.
To assemble the tacos add some mango cabbage slaw to each tortilla and top with the pork strips.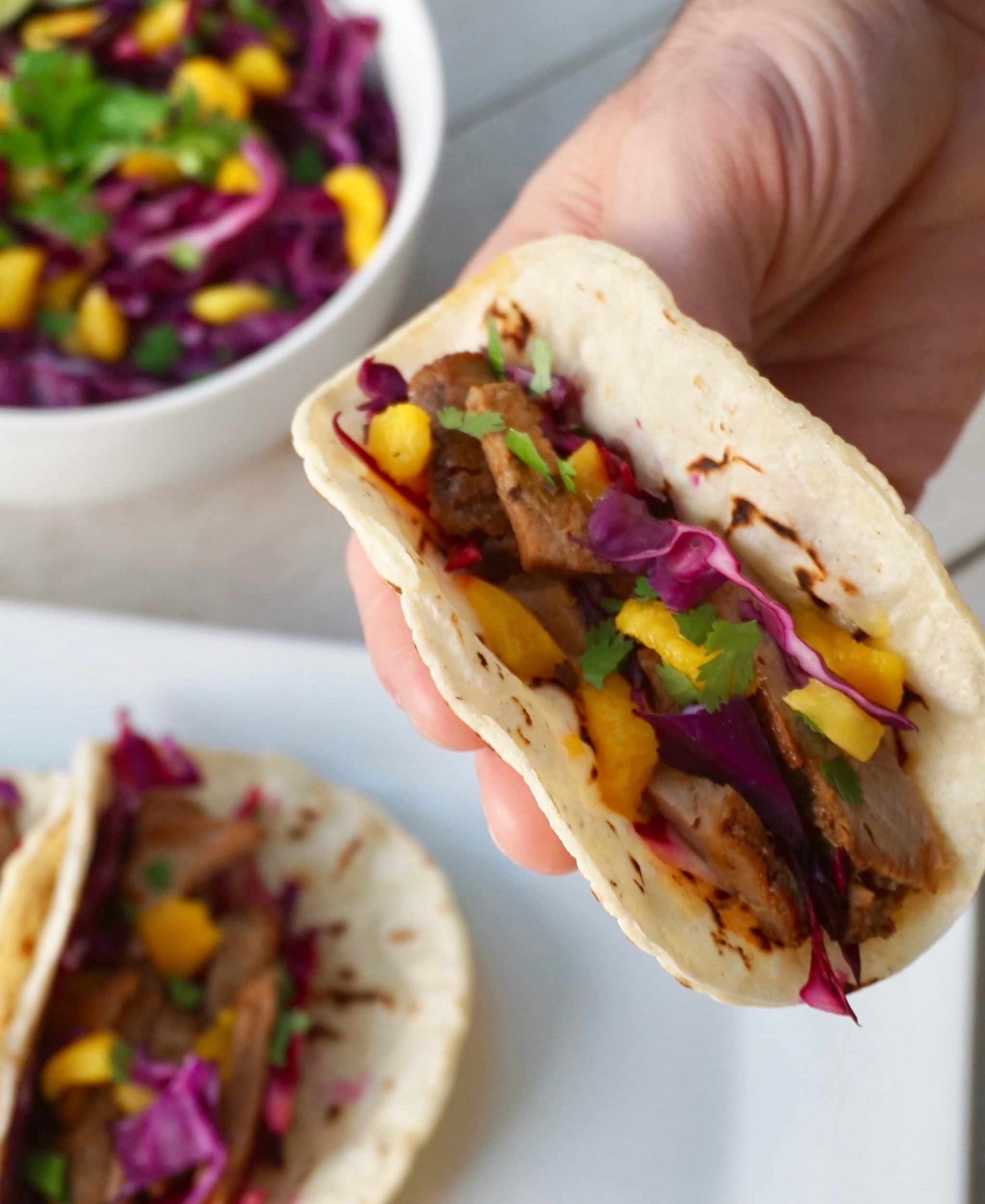 And there you have it. A delicious taco dinner solution that is ready in less than 30 minutes! I'm sharing more photos of the process for this recipe as well as a link to get lots more delicious and easy pork recipes on my stories. #SmithfieldMarinatedSolutions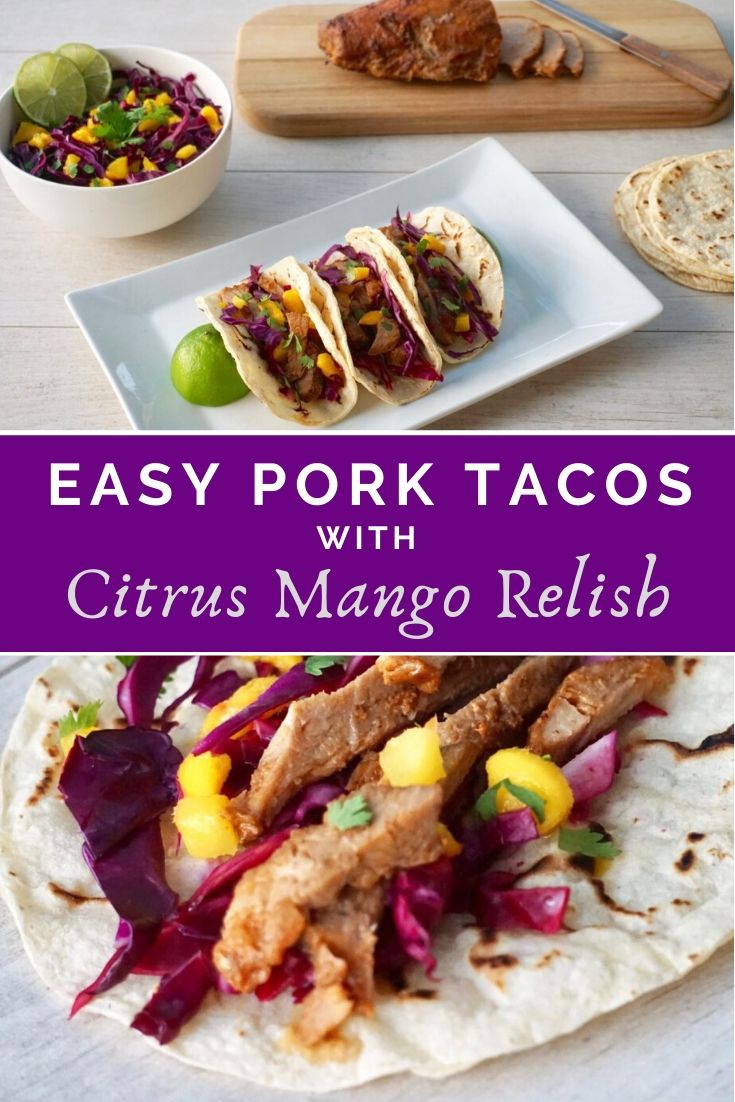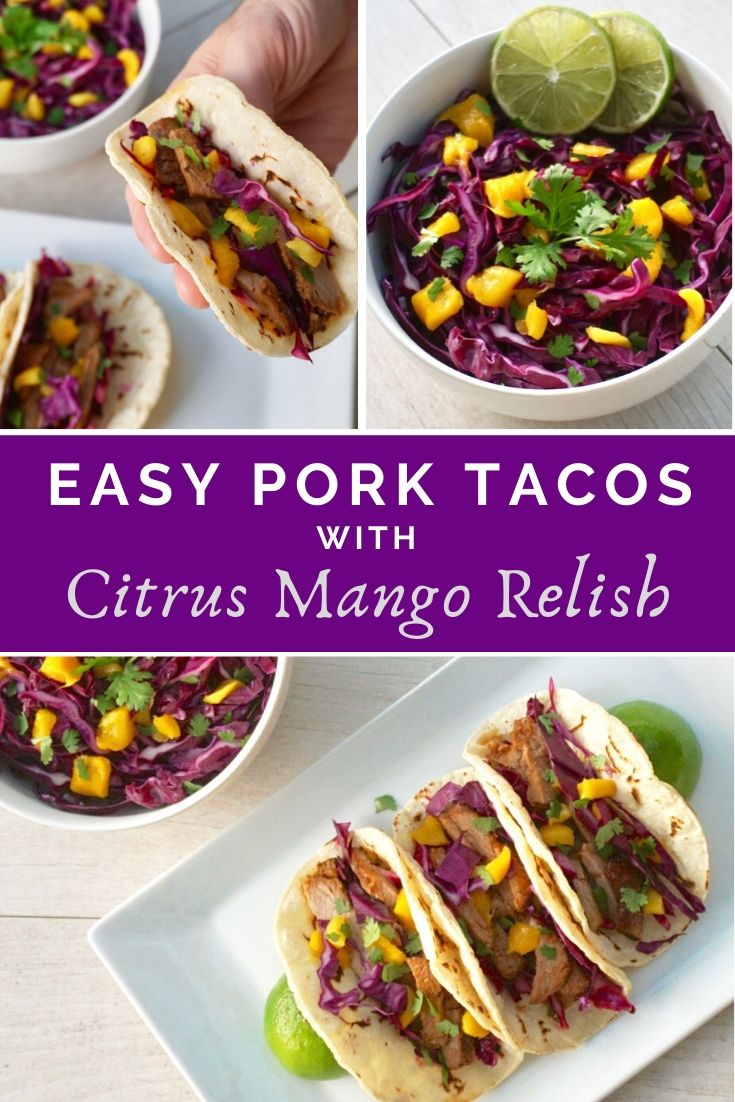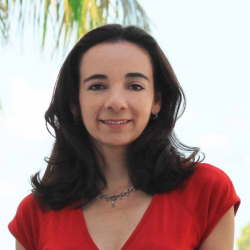 Latest posts by Paula Bendfeldt-Diaz
(see all)