This is a sponsored conversation written by me on behalf of Neutrogena and Latina Bloggers Connect. The opinions and text are all mine.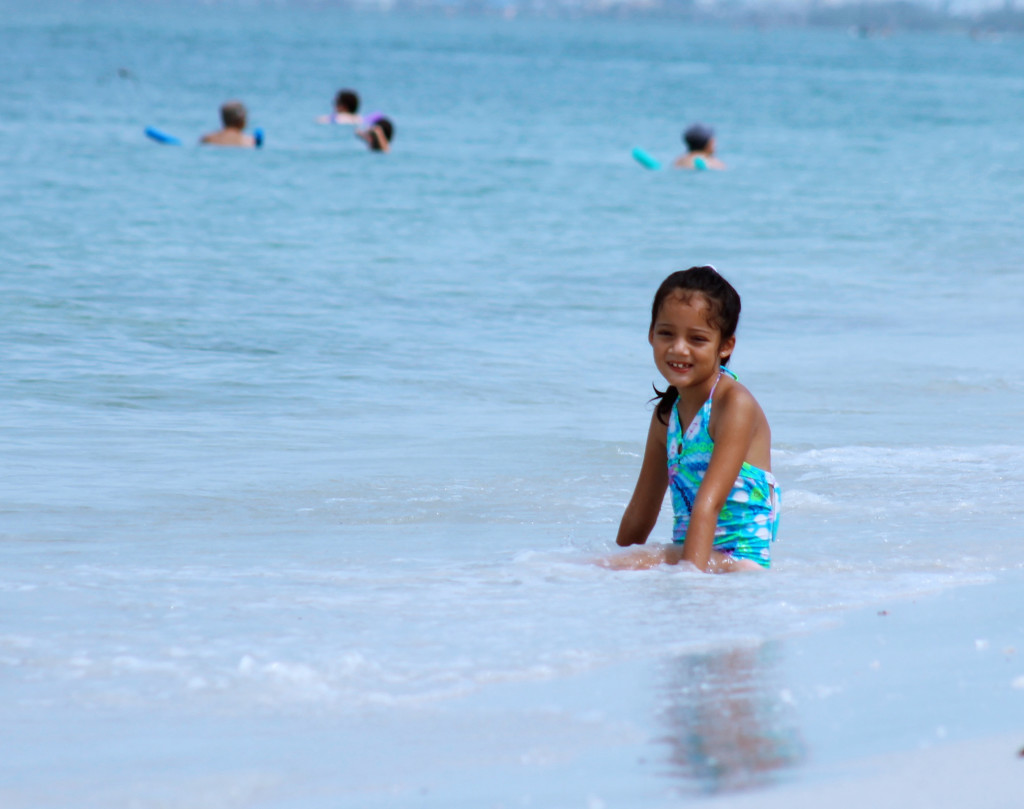 One of our favorite, family pastimes is spending the day on the beach. We look for any chance we can get to pack up the family, a lunch and some snacks, and claim a stretch of sand for ourselves. Fortunately, sandy stretches of beach aren't too hard to come by, here in Florida. This Memorial Day was no exception. With both kids off of school, and my wife and I ready for a little down time, we packed up some light lunch fare, beach towels, umbrellas, a couple sand buckets, a book and off to the beach we went.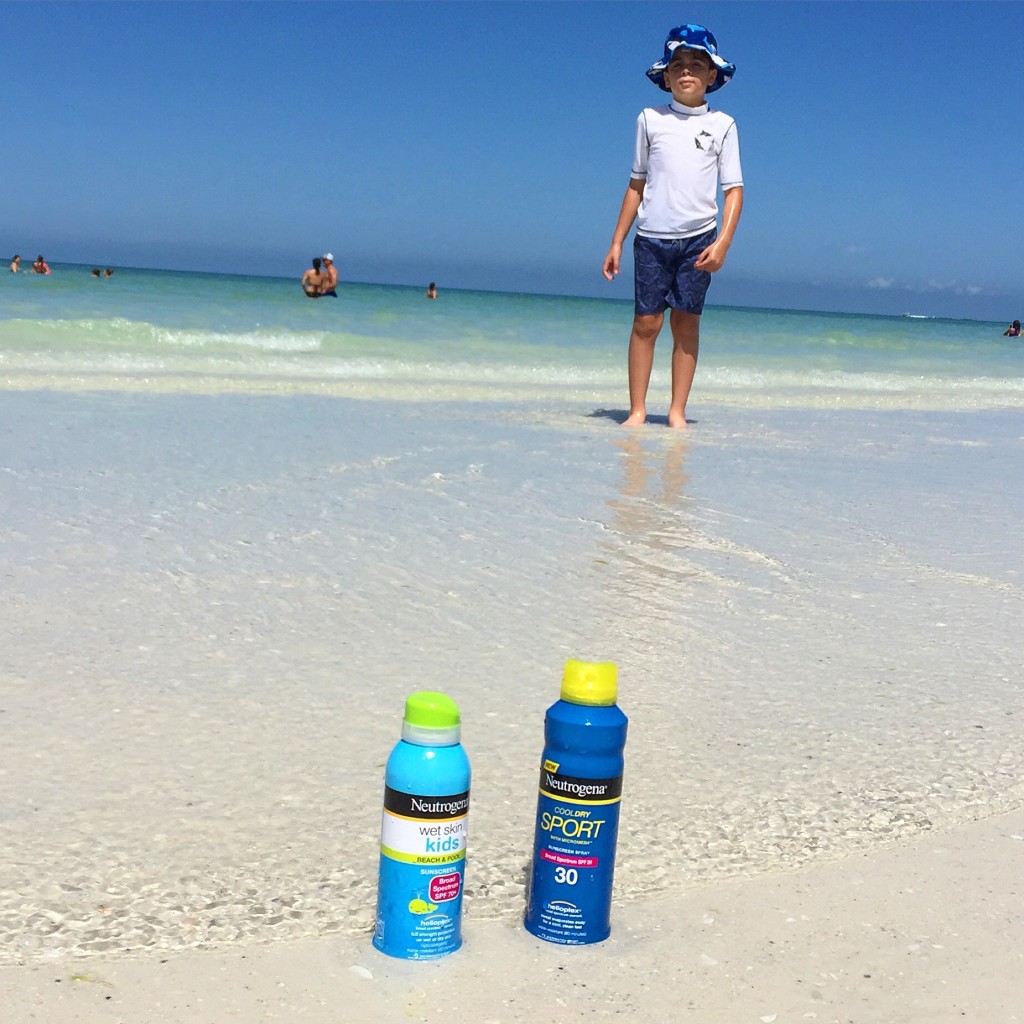 Living in sunny, humid Florida one thing we never are without is our sunscreen; especially on one of our beach days. For us sun and sand worshipers it's as important as water, unless you like premature wrinkles, increased risks of skin cancer and learning to walk. without. bending. any. joints. at. all…( I have gotten burned THAT badly and it's something I never want to do again! ) We are of the more is more camp when it comes to sunscreen -more SPF, more cream, more often and go through it pretty quickly. Fortunately, I had the chance to use Neutrogena's® suncare line and learned I can take less time to worry about getting more sun protection because Neutrogena's got us covered with HELIOPLEX® Technology, for superior UVA/UVB protection!
We especially liked Neutrogena's® Cool Dry Sport Spray because we are an active family who needs a sunscreen that can wick away moisture while not diminishing sun protection for 80 minutes! . And, we also really liked the Neutrogena® Ultra Sheer Face and Body stick because it's very portable and really easy to apply when you are on the go – no drips, stickiness or messy hands and clothes.

Important summer skin care tips:

– Wear sunscreen. According to the experts, we need just an ounce of sunscreen to cover one person (you may need a little more or a little less depending on the body being covered) An ounce is about a shot glass full. SPF 30 is the minimum recommended SPF and it should be reapplied at least every 2 hours, more frequently if you are swimming or sweating a lot.
– Take care of your skin with the appropriate skincare routine. Wearing sunscreen is important but taking care of your skin every day is also key. The area of the eyes is especially sensitive. You can check this guide to find tips for a great eye skincare routine as well as eye cream recommendations.
–Use lip balm, with SPF. People forget about their lips and between increased sun exposure and dry weather lips can get chapped, raw and painful – not to mention BURNT.
-Get a hat and sunglasses. Add another layer of sun protection for the sensitive skin of your face and some shades to keep your eyes from getting sunburned. Yep, that's a thing. The areas around the eyes are especially prone to premature aging from the sun so pay special attention to protecting those areas, unless early wrinkles are your thing.
-Hydrate yourself. We all want to spend time outside but overexposure to the sun's rays, heat and dehydration are dangerous and certainly not fun. Drink enough water so that you never feel thirsty when you are outside. Once you feel parched, you are already dehydrated!
-Last, but not least, learn to treat any sunburn properly. There are a lot of wacky "treatments" for sunburn out there ( I think slathering yourself in butter is the most bizarre one I've heard, yet) but only a couple things are proven to work for treating sunburn. A cool bath, an anti-inflammatory medication to calm the inflammation and pain of a burn and some hydrocortisone cream to bring down the swelling. Later, Aloe Vera can help your skin to repair itself and stay hydrated.

Mostly, just set a good example for the kids and use sunscreen whenever you will be outside this Summer. Children always mirror what we do, and it will be a lot easier to convince them sun protection is important if they see us using it to protect ourselves, first. Have a great Summer!