Molletes is a traditional Guatemalan dessert perfect for the Day of the Dead or All Saints Day festivities. Quite different from the Mexican molletes, Guatemalan molletes are similar to stuffed French toast. They are fried pan dulce or sweet bread stuffed with milky custard soaked in a delicious syrup made with panela or raw sugar and rum. However, you can leave the rum out for a kid-friendly version. In this post, you will find a step-by-step recipe on how to make this easy and delicious dessert that will have your kids licking their fingers!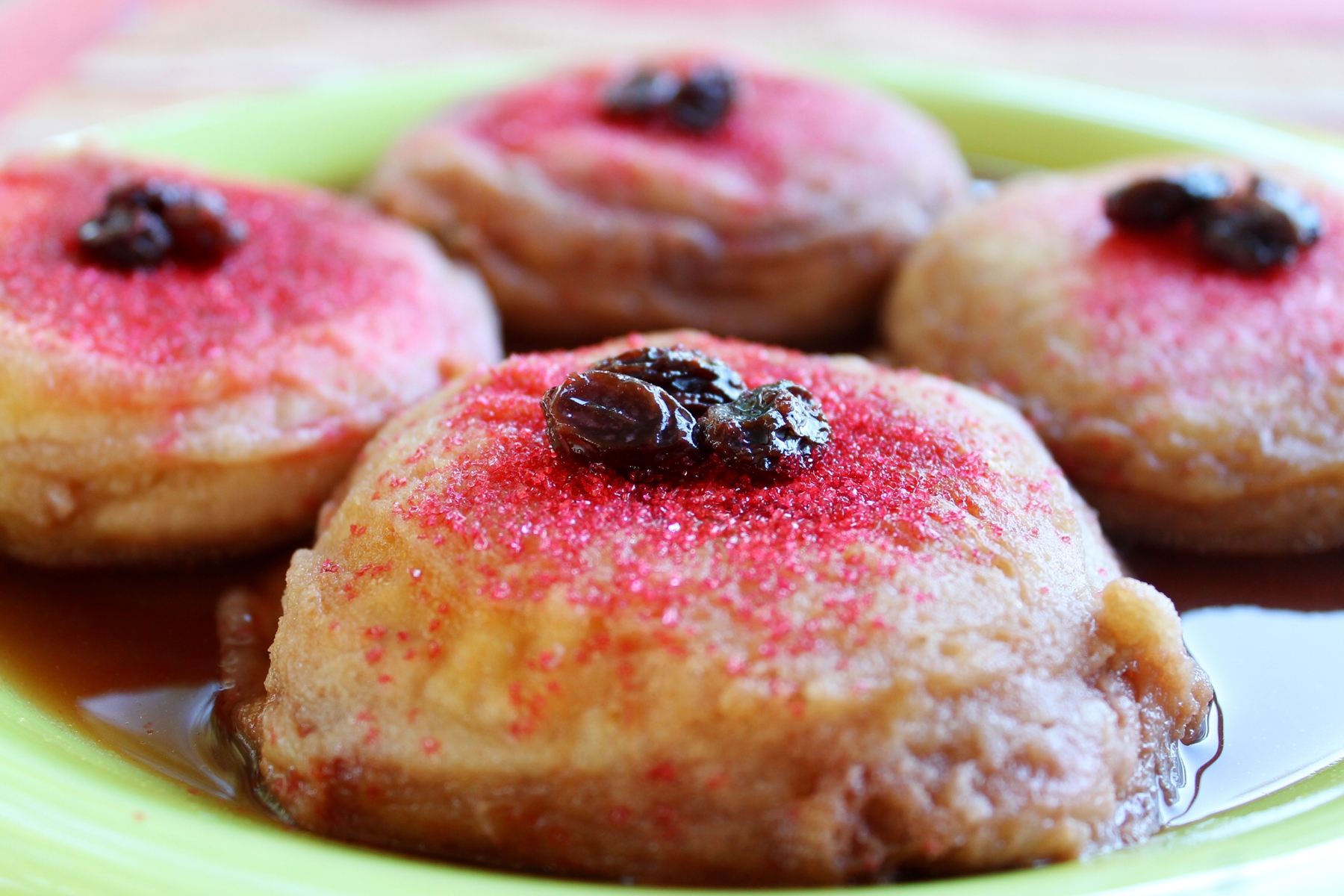 Guatemalan Molletes, a Traditional Dia de los Muertos Dessert
In Guatemala, most Day of the Dead celebrations take place on el Dia de Todos Los Santos on November 1st. Some incredible dishes accompany the Dia de Los Muertos celebrations; one of my favorite ones, along with the traditional Fiambre, is Guatemalan molletes. Sharing traditional dishes truly brings us together, and it makes us feel closer to our country, Guatemala, and our family that still lives there.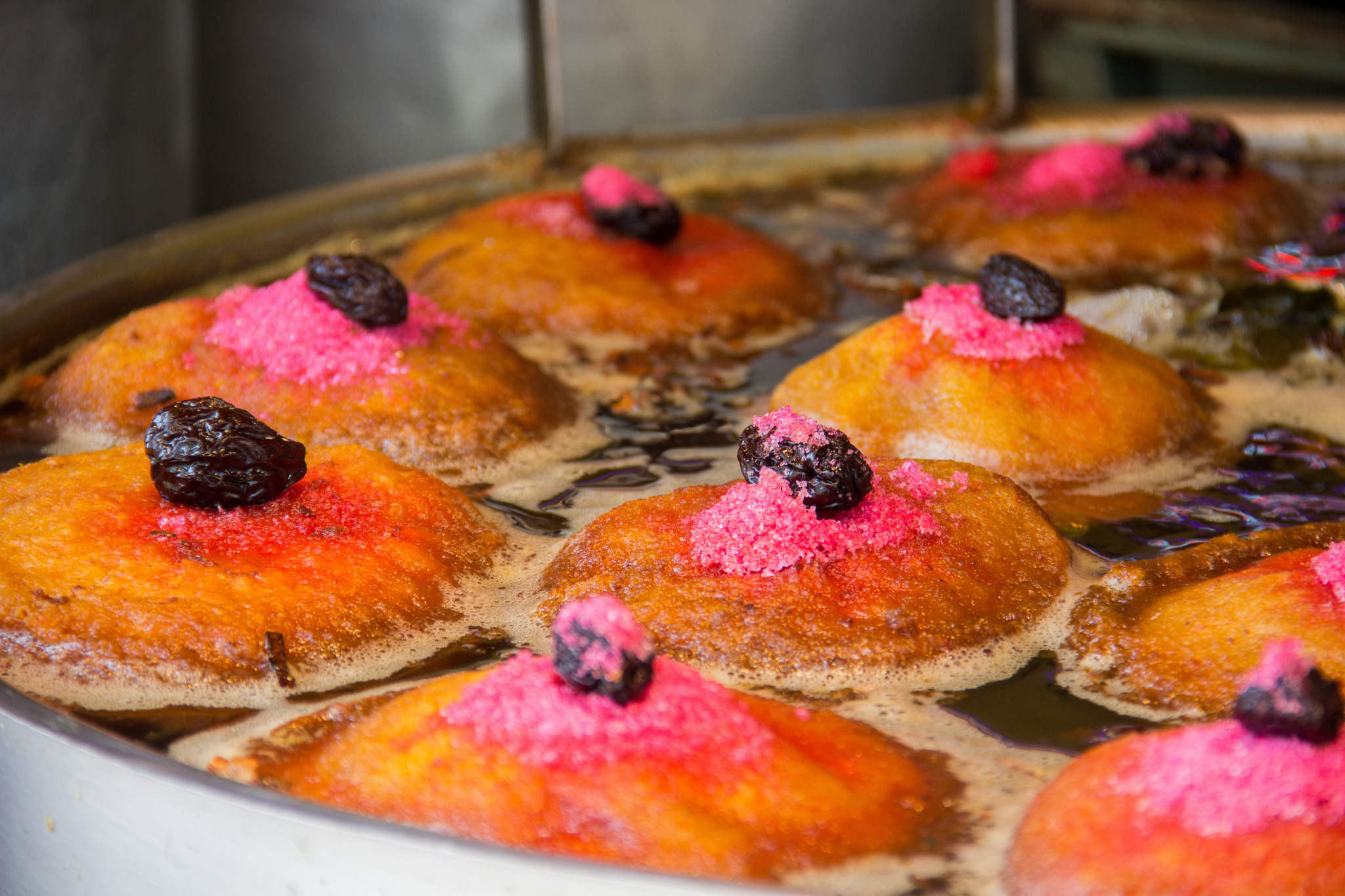 When I remember my family or think about my country, one of the first things that come to mind is food. Traditional Guatemalan foods are not only a connection to customs but also to memories, to family, to culture, and to your own identity. So, I hope that food will help me keep my culture alive for my children. It will preserve our beautiful traditions like remembering our loved ones that have passed away.
I had never made this Guatemalan dessert until I moved to the United States, and I was amazed at how easy they were to make, even though they take a little time. As my family gathers around the kitchen to make molletes, I tell my kids stories of my grandmother, who passed away, and how delicious her molletes were. We talk about traditions in Guatemala and our family back there. The kids love hearing all about Guatemala and about their great-grandparents. They enjoy helping out and eating all the leftover manjar!
What is a Guatemalan Mollete?
They are sweet bread filled with creamy custard, dunked in an egg-and-flour mixture, and fried much like a French toast. Then they are bathed in a sweet almíbar syrup made from water, sugar, and aromatic spices. Molletes are a popular dessert for Christmas and the Día de Todos Los Santos festivities on November 1st.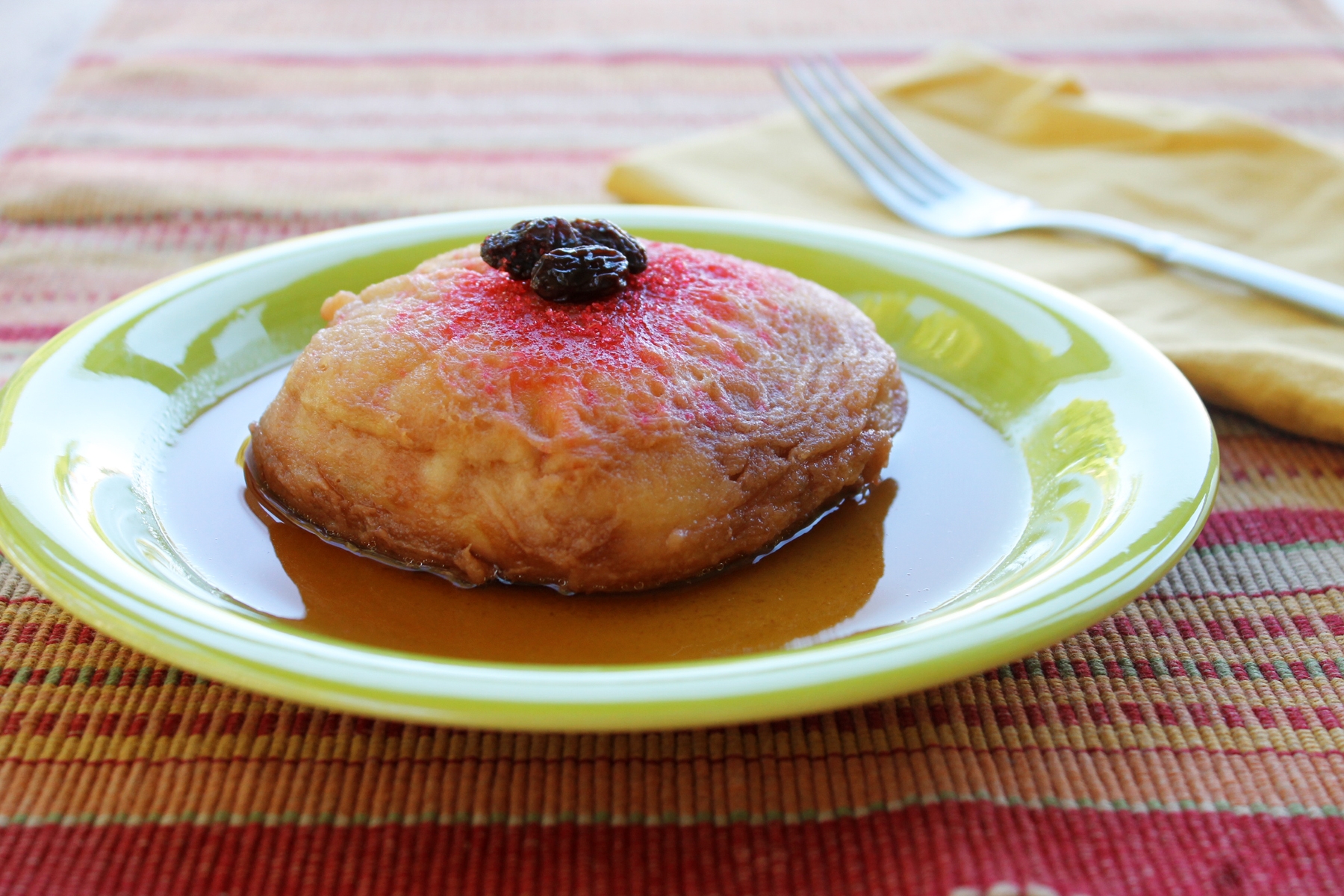 The Day of the Dead in Guatemala is celebrated mainly on November 1st, Día de Todos Los Santos. All Saints Day is when the families gather to remember dear ones who have already left for the afterlife. The dates and customs are slightly different from the well-known Mexican Day of the Dead, celebrated on November 1st and November 2nd. Even though we are geographical neighbors, the food and the traditions vary from one country to another. But we both share the love for family traditions and the spiritual need to honor the deceased.
Molletes are also traditionally eaten during Lent and Semana Santa or Holy Week along with torrejas and garbanzos en miel. If you love molletes be sure to also check out my recipe for molletes stuffed with garbanzos en miel.
What are the Ingredients for Guatemalan Molletes?
The main ingredient is a pan dulce (lard or sweet bread rolls) stuffed with a creamy custard and dipped in an egg-and-flour mixture. Next, it is fried (like a French toast) and then bathed in a sweet syrup made from sugar and spices. Finally, Guatemalans add a little rum or orange or lime zest as a final touch of flavor to give it a little extra kick.
Guatemalan Molletes or Torrejas?
If the bread has a filling, it is a mollete; if not, it is a torreja! And although many people use both terms interchangeably, these are two different Guatemalan desserts. The distinction is simple: torrejas are sweet bread rolls fried and then soaked in a rich syrup, while molletes have the same cooking method but stuffed with creamy custard.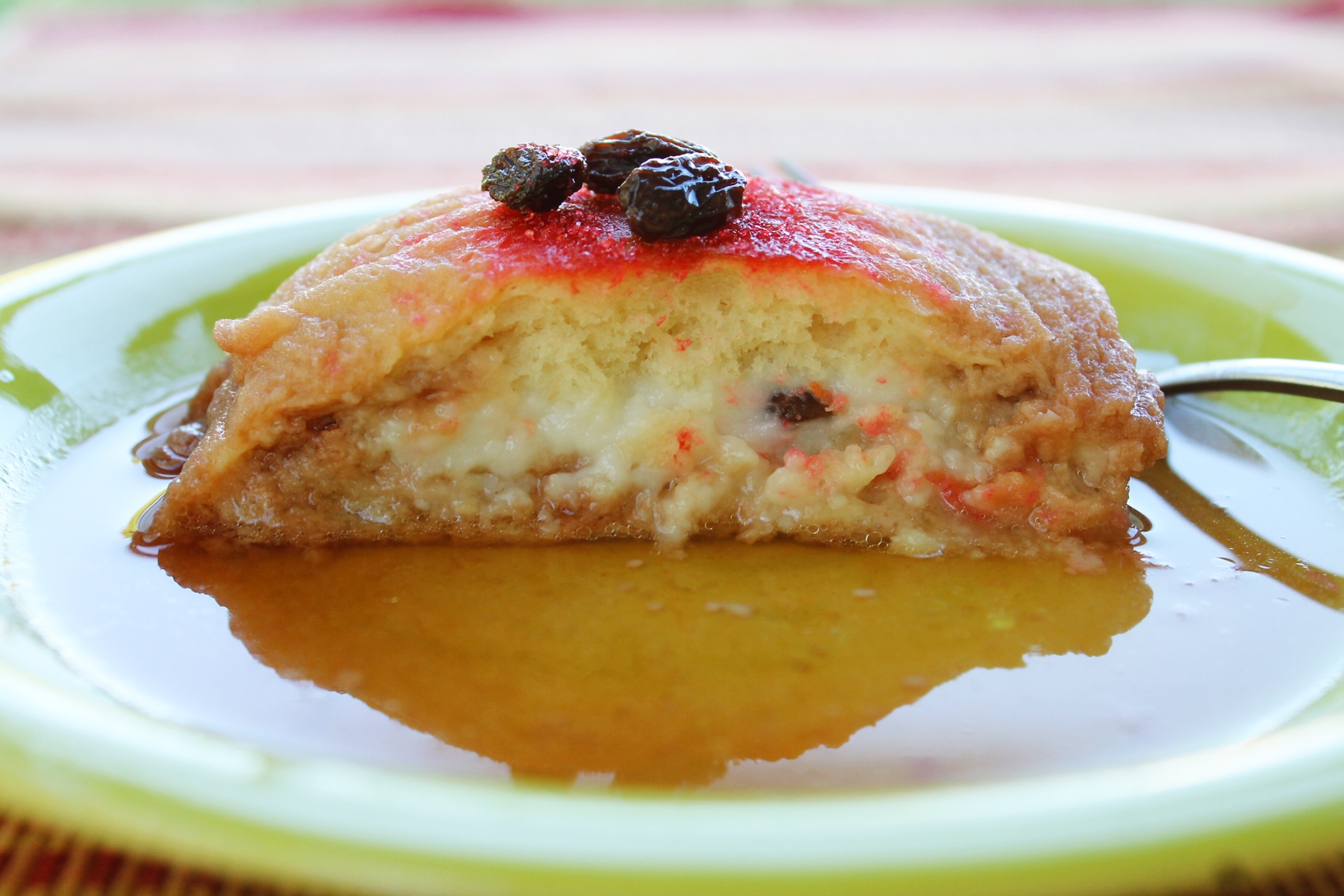 I love both versions, with and without the custard! It comes down to a matter of taste. I encourage you to try both recipes; if you want to learn how to make Guatemalan Torrejas, check out this simple recipe.
You will find both recipes commonly served during Lent and Christmas, but molletes are also traditionally made during All Saint's Day (Guatemala's Day of the Dead) celebrations on November 1st. You can eat them hot or cold, so it is easier to carry them to the cemetery to visit family and friends that have passed away. Along with the delicious fiambre, It is a popular tradition to make these Guatemalan foods as ofrendas to honor the deceased.
What is the difference between Mexican Molletes and Guatemalan Molletes?
Unlike the torrejas that are the Guatemalan molletes' first cousins, Mexican molletes are a completely different dish. A Mexican mollete is a "sub" sandwich cut in half, topped with refried beans, and covered with melted cheese. To top it off, you sprinkle pico de gallo and salsa over the open sandwich. And, as you already know, Guatemalan molletes are a delicious dessert made of fried pan dulce bathed in sweet syrup.
Guatemalan Molletes Recipe
Ingredients
For The Molletes
3 eggs

2 tablespoons of flour

1 tablespoon of sugar

10 small molletes (lard or sweet bread rolls, you can find them in Latino food stores)

2 cups of vegetable oil

¼ cup raisins

red sugar for garnish
The Custard or Manjar
2 ¼ cups of whole milk

½ cup sugar

6 tablespoons of cornstarch

1 cinnamon stick

¼ teaspoon salt

1 teaspoon vanilla
For The Syrup
2 cup panela or raw sugar

3 cups of water

½ cup of rum (optional)

zest from one lime

½ teaspoon allspice

3 cloves

1 cinnamon stick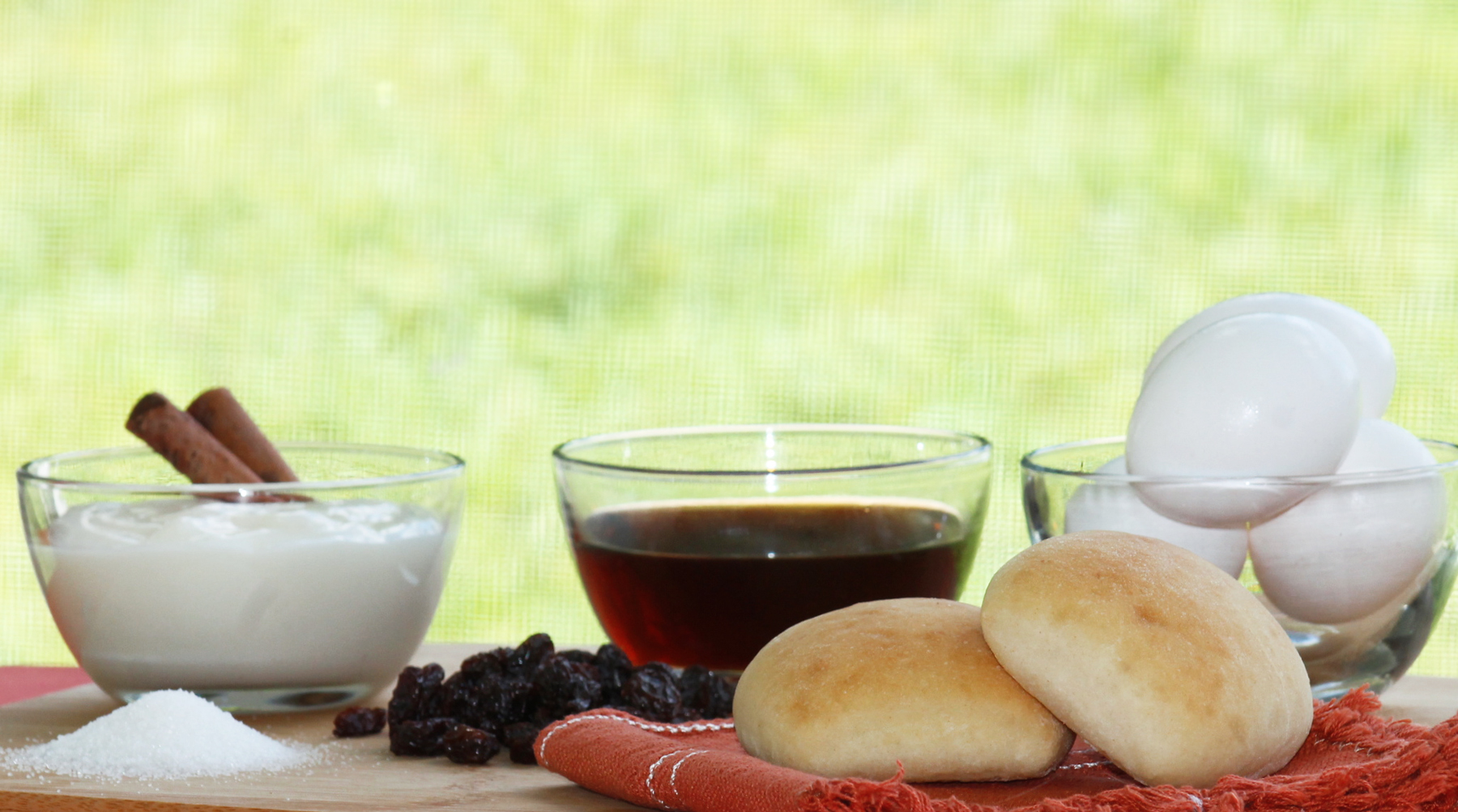 Directions
Start with the Custard or Manjar
In a saucepan over medium heat, bring 2 cups of milk, sugar, cinnamon, and salt to a boil.

While the milk is heating up, mix the cornstarch and ¼ cup of cold milk in a bowl.

Once the milk has reached the boiling point, reduce heat. Take ½ cup of the hot milk and add to the cornstarch, mixing well.

Pour cornstarch and milk mixture back into the saucepan and heat, constantly stirring until the custard thickens.

Remove from heat and add vanilla, mixing well. Let cool.
Next, Make the Syrup
Place the

panela

or raw sugar, water, lime zest, allspice, cloves, cinnamon stick, and rum in a large saucepan and bring to a boil.

Lower heat and let it simmer down.
Time To fry
While the syrup is heating up, cut off the top of each of the

molletes

(rolls). Next, remove some of the bread, creating a cavity in the center of each

bread roll

.

Place 3-4 raisins inside each

mollete

. Fill with custard and place the lid on, pressing lightly to close it.

In a large bowl, beat the egg whites until stiff peaks form. Add the yolks, flour, and sugar and beat for two more minutes.

Heat the oil in a large pan.

Dip the stuffed bread into the egg mixture and carefully place them in the hot oil. Fry them for a minute or less on each side until golden.

Remove the sweet bread from the pan and place them on a colander. Place the colander over the sink and pour boiling water over them. Pat them dry to remove excess water.
Finishing touches
Place the bread rolls in the syrup and cook over low heat until they are soft. Don't stir them as they can come apart.

Sprinkle red sugar on top as garnish.

Serve warm or cold in a deep dessert bowl.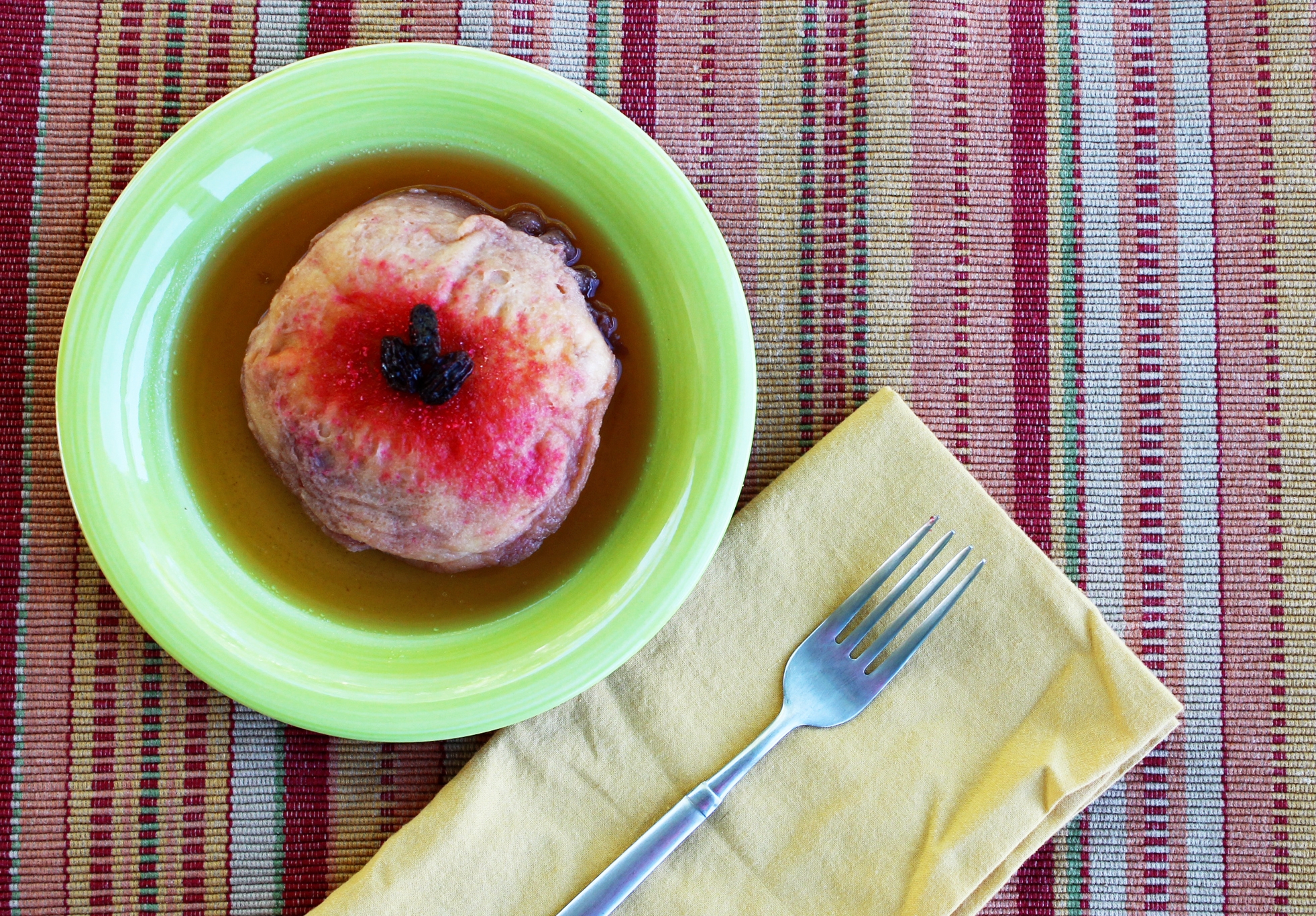 Make Ahead of Time
Since my recipe is so easy, I like cooking everything the same day and eating it right out of the pot. But one thing you can do a couple of days before is the manjar (custard) for stuffing the bread. First, let it cool down, put it in an airtight container, and place it in the fridge. Then, when you are ready to fill the sweet bread with the custard, take it out and let it reach room temperature before you start stuffing.
When you try a recipe that calls for something fried, it is always best to eat it right away. It is because the butter or oil can break up and make any dish soggier. Still, you can keep the bread rolls for up to 3 days in your fridge. But believe me, once your kids taste the sweetness of the syrup and the milky custard, they won't last that long!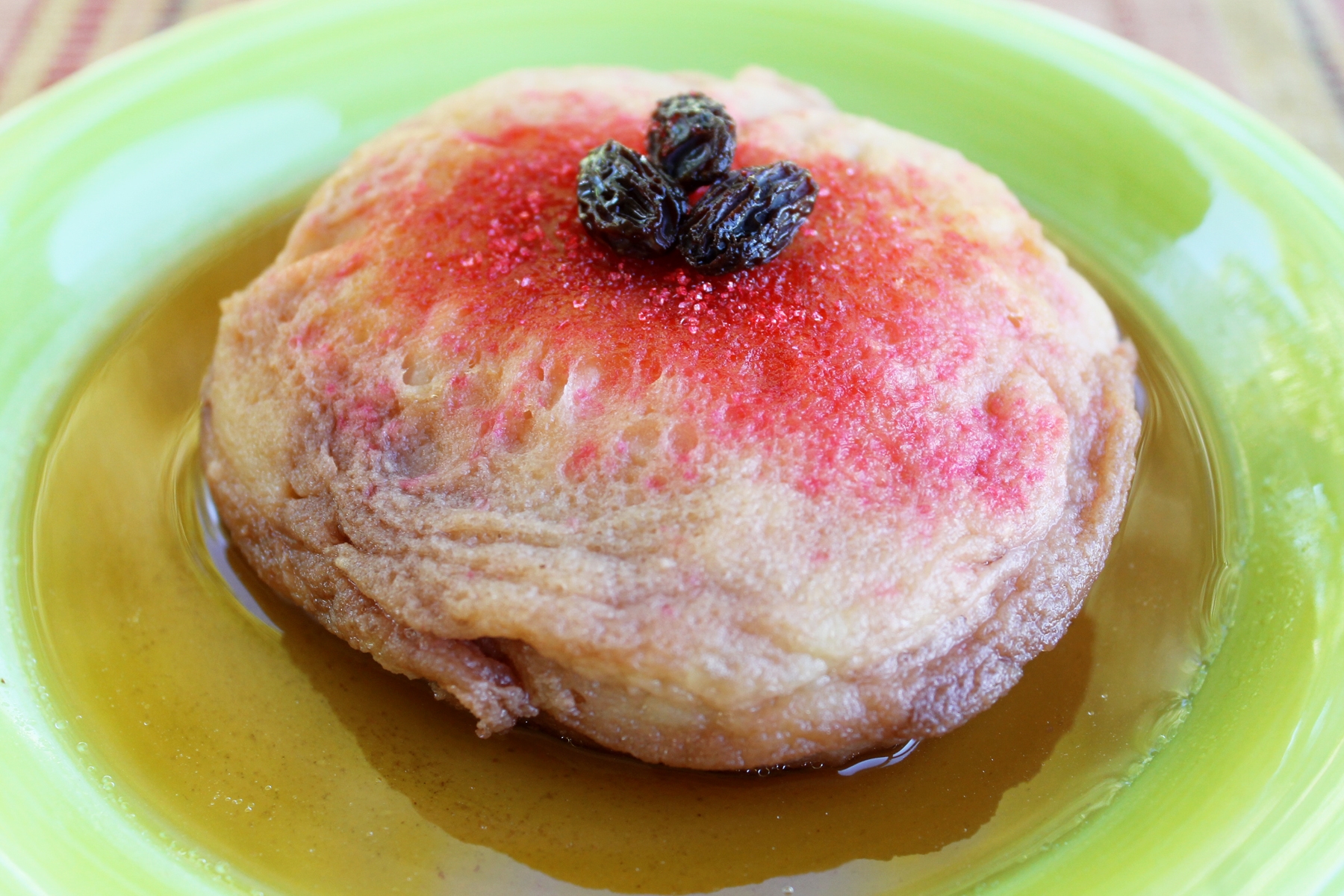 Tips for Making the Best Guatemalan Molletes:
Fry in small batches:

Think of it like making French toasts; one or two at a time works best. It will help keep the oil hot and the bread crispy and ready for soaking in the syrup!

Use what you have at home:

I used pan dulce for this recipe, but you can change it for any leftover bread you have at home. You can also use brioche or any bread on the stiff side (it works better if it is a couple of days old)

Know your audience:

Depending on who you are planning to cater to, make some minor alterations.

Although I used rum for the syrup, you can easily change it to a kid-friendly recipe by taking it out. The result is remarkably similar… a delicious Guatemalan dessert all your guests are going to love!
What To Serve with this Traditional Guatemalan Dessert?
I love to serve it as part of the All the Saints celebrations to end on a sweet note. After the tanginess of the traditional fiambre, the sweet taste of the molletes brings the perfect balance to the meal.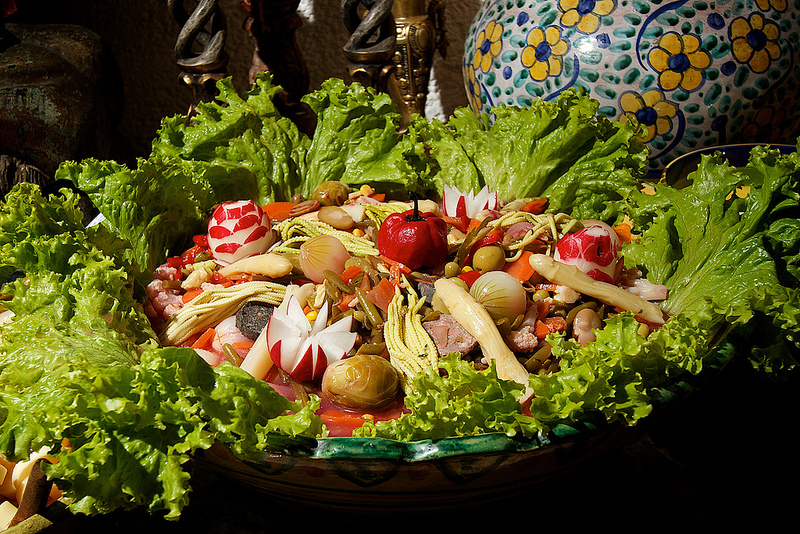 The best part of this dessert is that I can make it with whatever leftover bread I have at home, although I do prefer the sweetness of the pan dulce. This traditional sweet bread brings back so many memories from back home. And this recipe is so easy that you can make it part of your daily menus, as a delicious snack, or for no reason at all!
I hope you like this delicious recipe for Guatemalan molletes, a traditional Guatemalan dessert often made for the Day of the Dead celebrations in Guatemala. This traditional recipe is also enjoyed during Lent and Christmas festivities in Guatemala. I love how easy molletes are to make, and I hope you enjoy making them and eating them as much as we do!
More Traditional Guatemalan Desserts You Must Try
Have you ever tried Guatemalan cuisine? It's a delightful combination of Mayan and Spanish flavors, resulting in a one-of-a-kind taste experience. From rich, syrupy jocotes to the unique blend of rellenitos, your taste buds are in for a real treat. Trust me, once you try it, you won't be able to resist whipping up some of these recipes at home. So, let's get our aprons on and get cooking!
Indulge in the rich and velvety flavors of Platanos en Mole, a sweet and savory Guatemalan dessert that will tantalize your taste buds. Featuring tender ripe plantains coated in a rich chocolate mole sauce, this traditional dish is perfect for any occasion.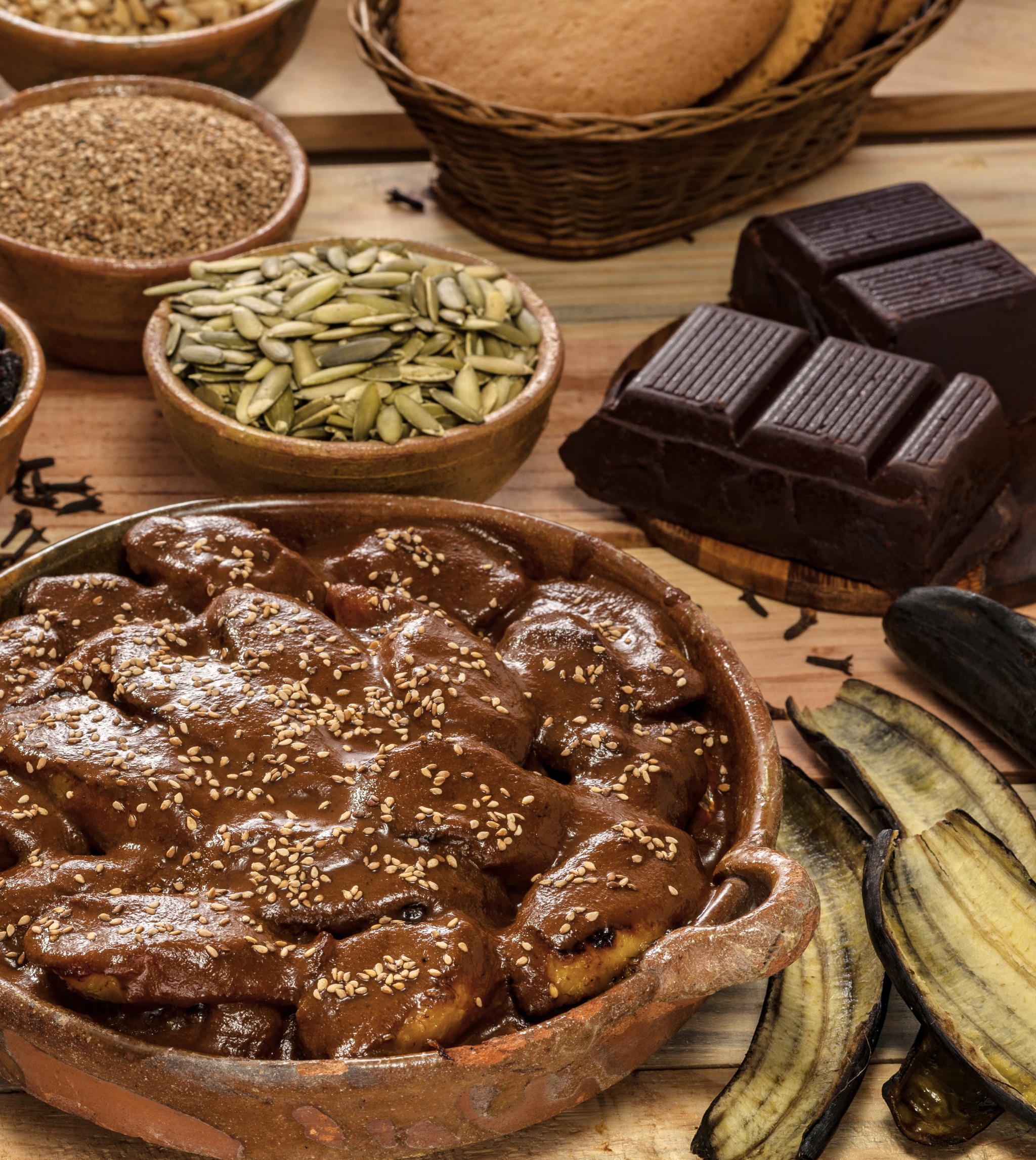 A traditional Guatemalan food commonly served around the Day of the Dead celebrations. These juicy jocotes (hog plums) are cooked in a bubbling sweet syrup and heavenly spices.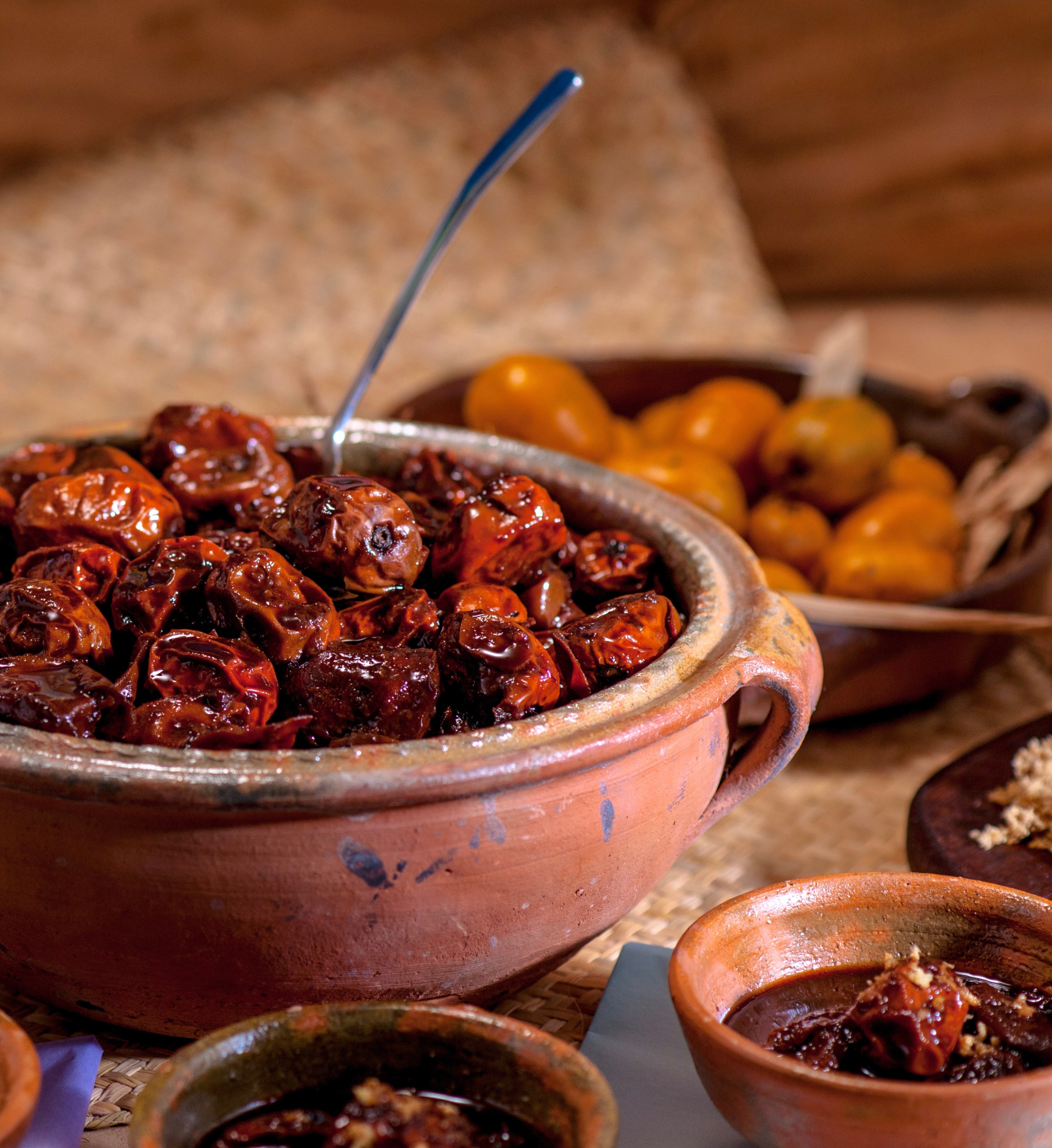 Looking for a tropical twist on a classic dish? Try my Guatemalan Pineapple Empanadas! These crispy, golden pastries filled with juicy pineapple and a hint of cinnamon are perfect for a snack or dessert.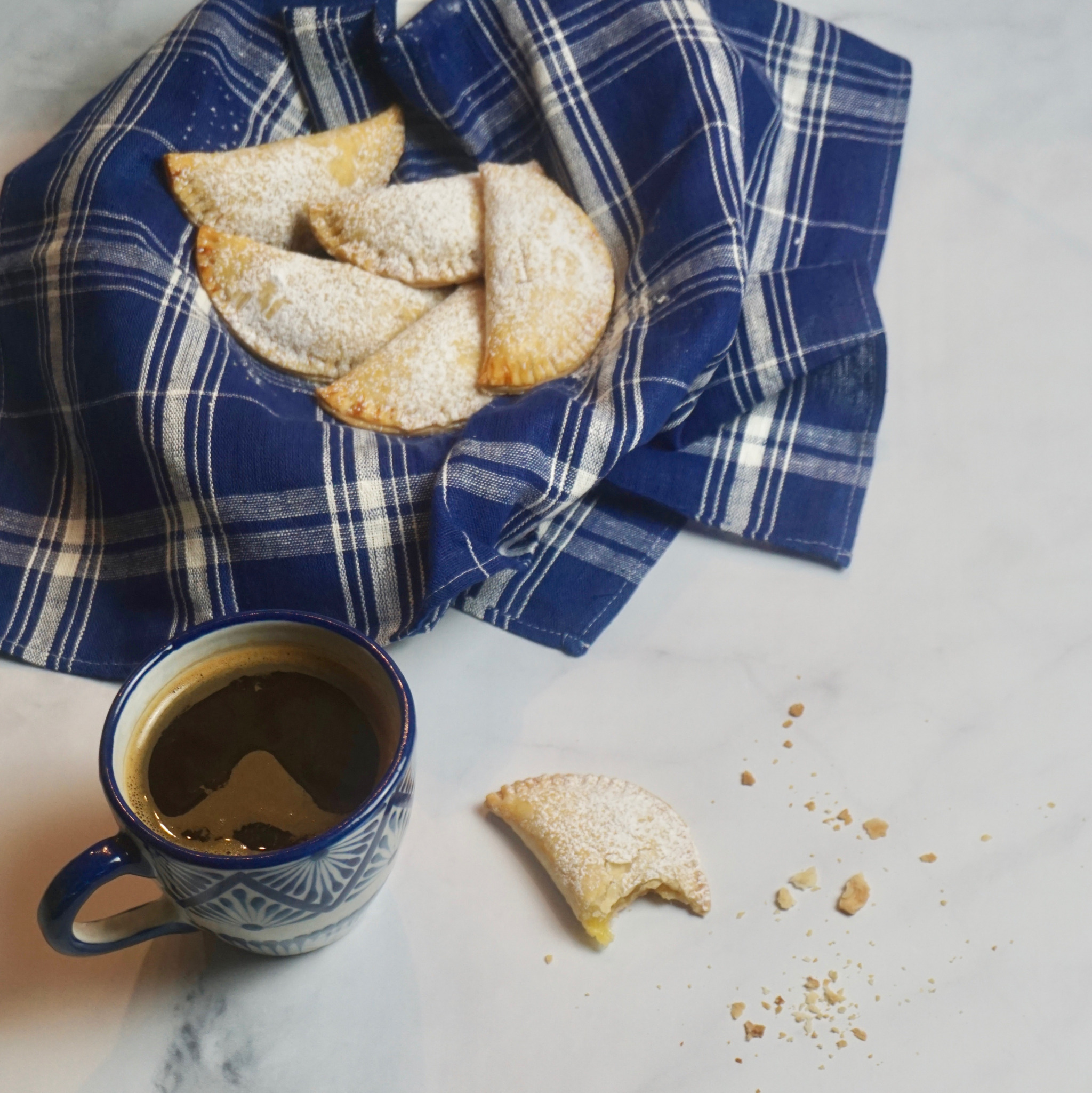 A super easy recipe that will surely be a total success with everyone in the family! A scrumptious giant cookie with the perfect level of crunch to dunk in your morning coffee!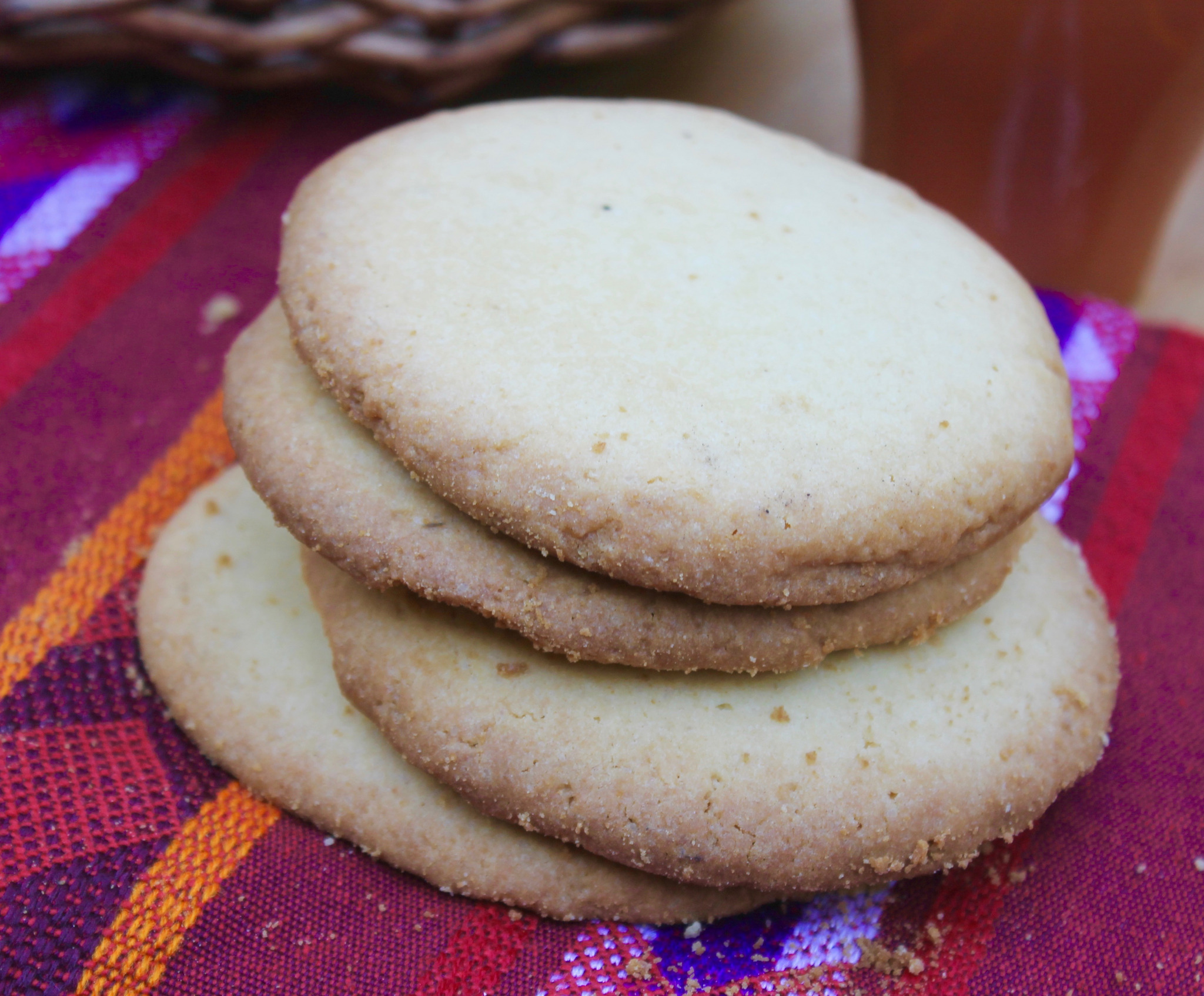 Tasty ripe plantains filled with beans and covered in sugar. Although the combination might seem strange, this sweet plantain recipe is one of the most delicious Guatemalan foods.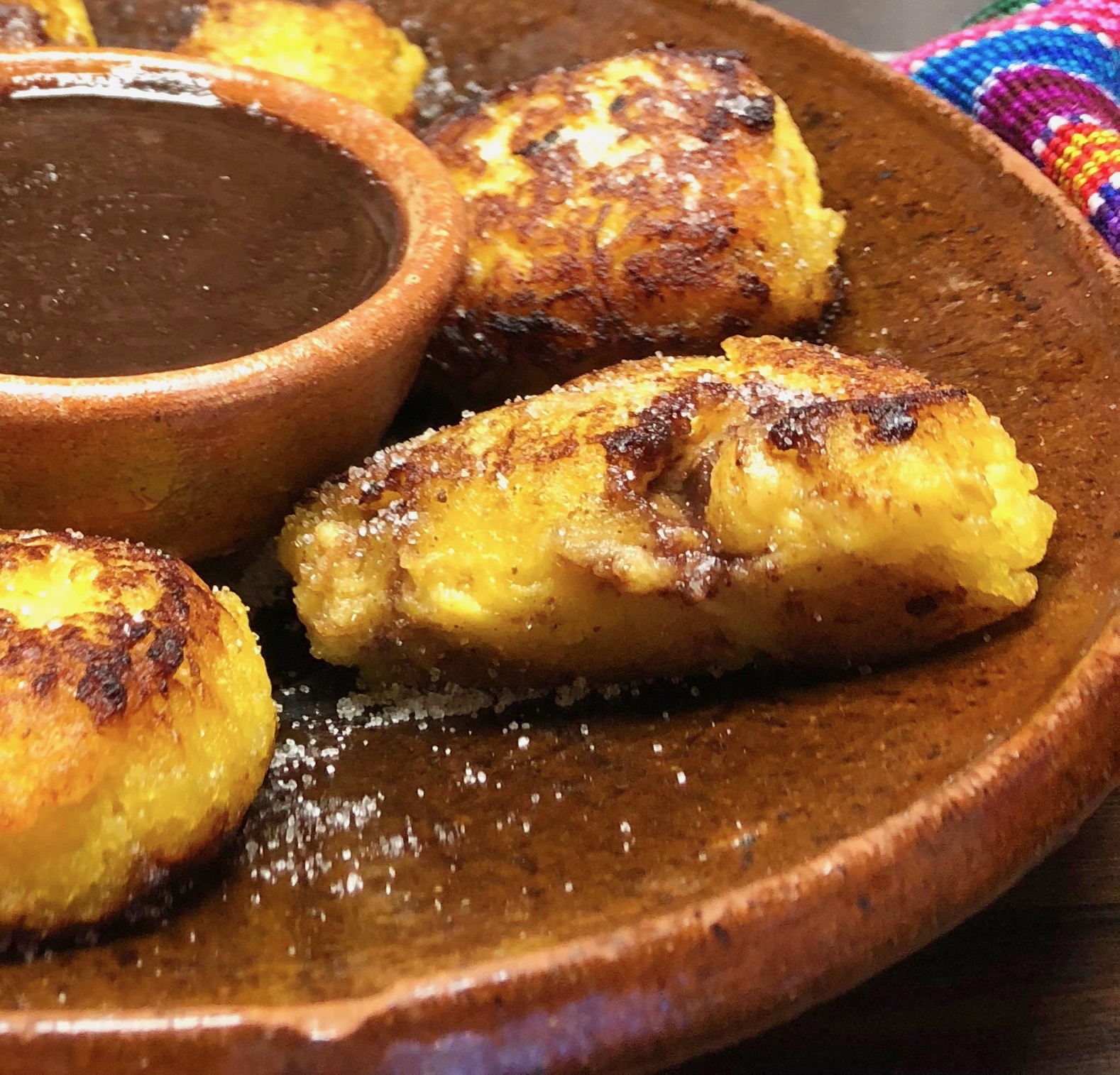 Try a quick and easy recipe for canillitas, a delicious 10-minute dessert that uses only three ingredients you already have in your pantry.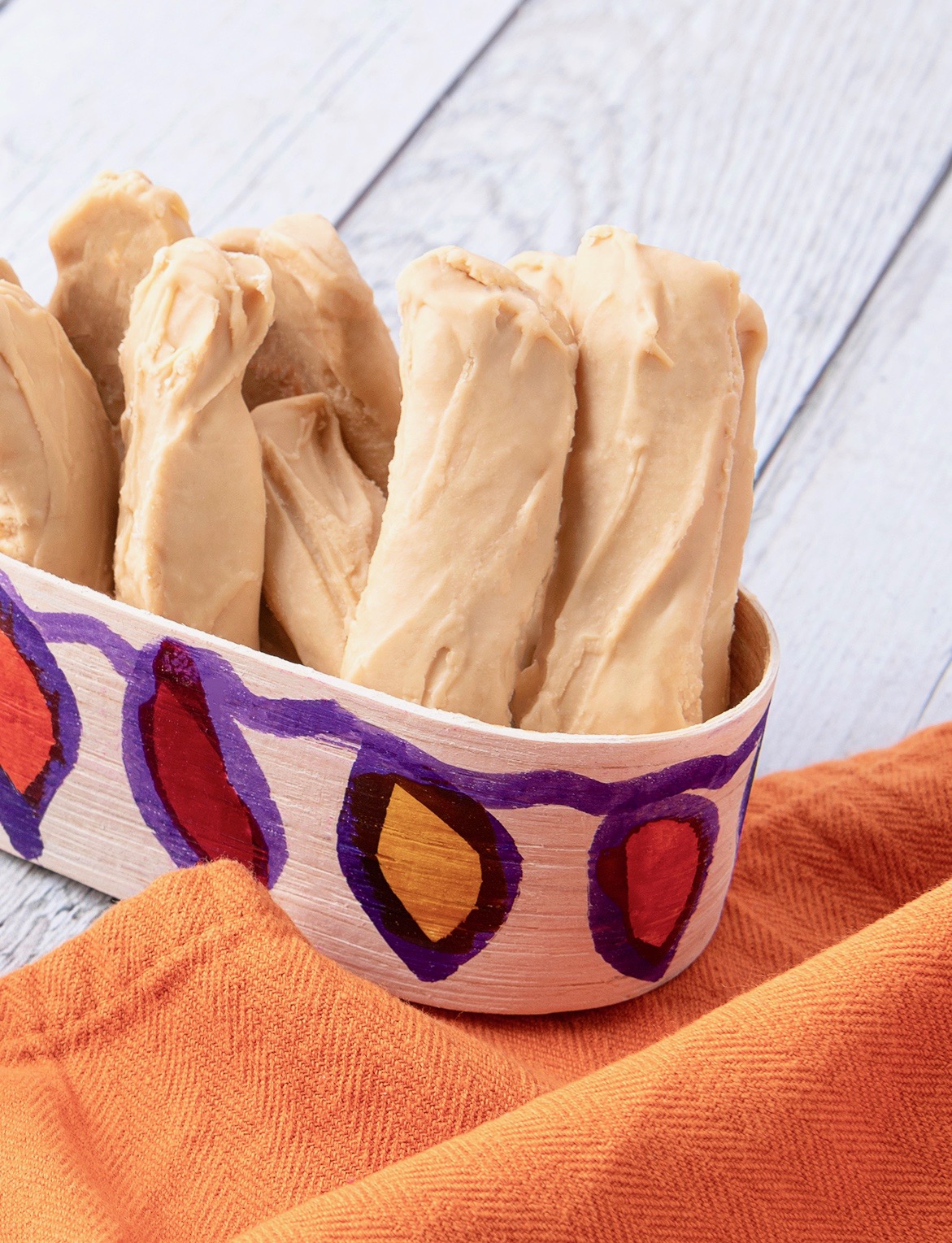 A pie-like pastry filled with a milk-based creamy filling. If you want to surprise your loved ones with this delicious Guatemalan dessert, here is a quick recipe for you to prepare.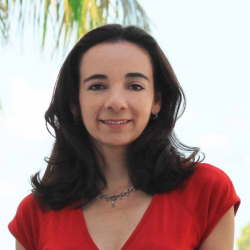 Latest posts by Paula Bendfeldt-Diaz
(see all)