Day of the Dead is one of the most important Guatemalan holidays. Throughout many Latin American countries, el Dia de Los Muertos is celebrated on November 1st and November 2nd. However, the Day of the Dead traditions in Guatemala is unique and very different from the Día de Muertos traditions in Mexico. In Guatemala, celebrations mostly happen on November 1st, Día de Todos Los Santos (All Saints' Day).
Traditions for celebrating the Day of the Dead in Guatemalan include visiting loved ones that have passed, decorating altars, and eating fiambre. Small towns commemorate this important day with festivals and even horse races. One of the most important traditions on All Saints Day in Guatemala is the Guatemalan giant kite festival, where townspeople create spectacular giant kites measuring up to 15 ft.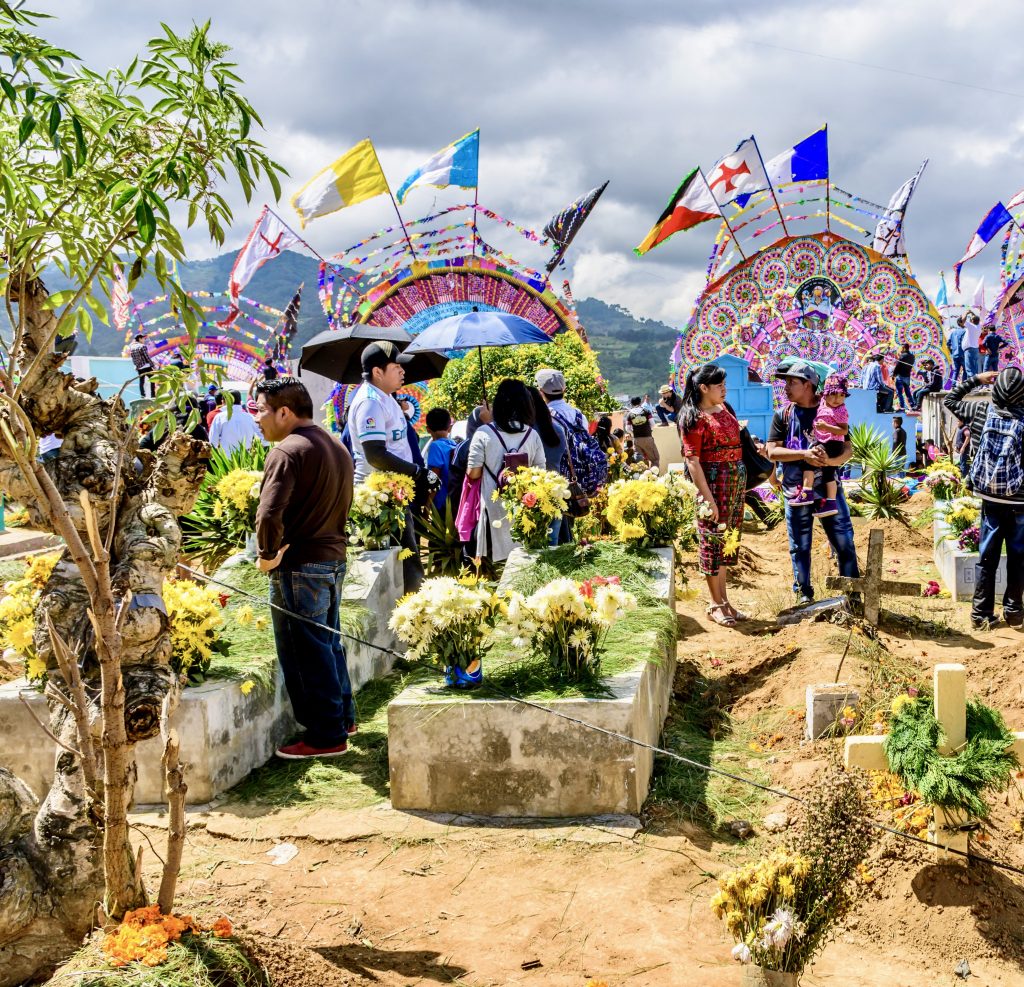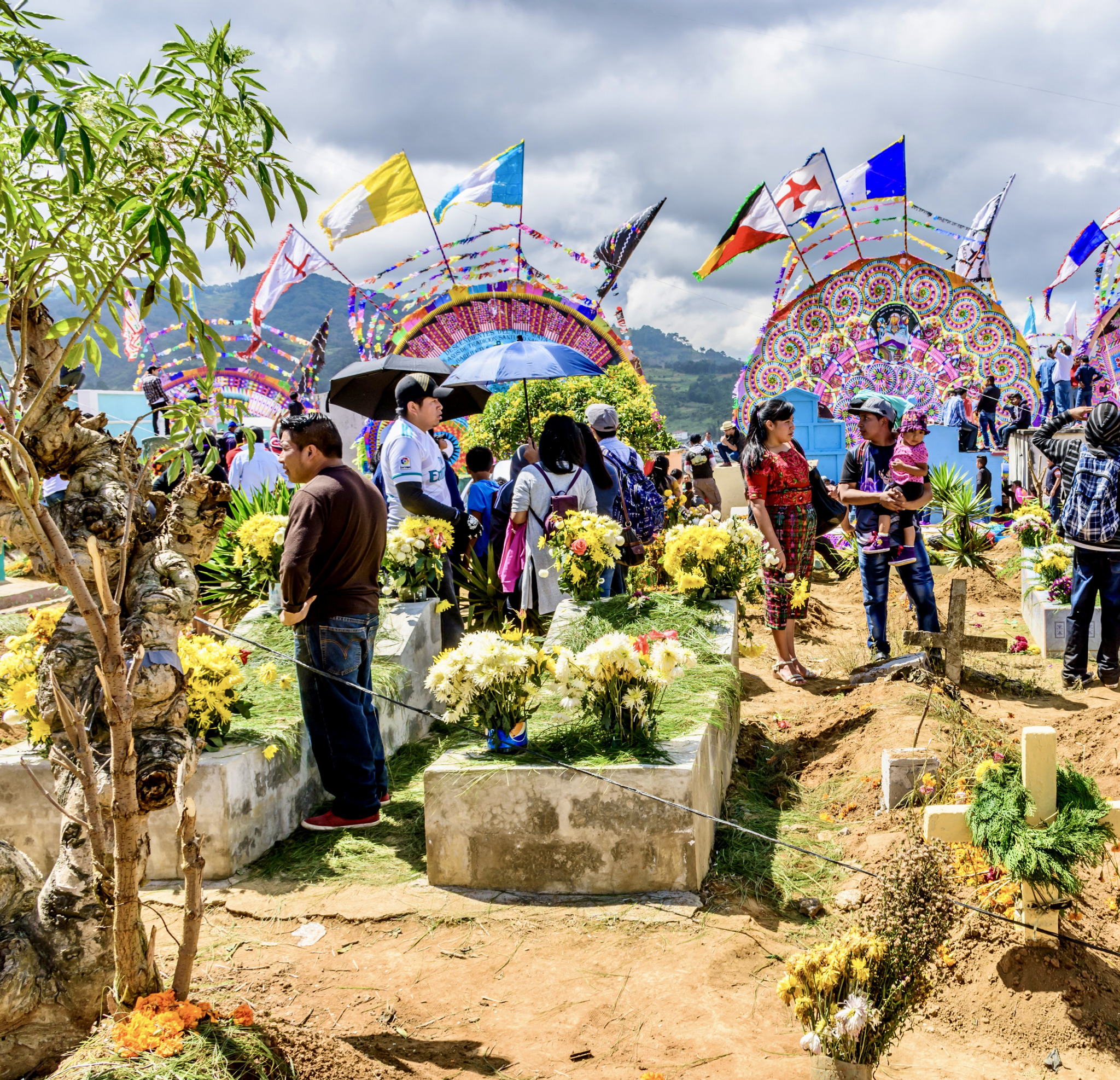 All Saints Day in Guatemala
On November 1st, Guatemala celebrates All Saints' Day (Día de Todos Los Santos). You might know it as the Day of the Dead or Día de Muertos. The Day of the Dead in Guatemala traditions is a joyful celebration full of life and color. It is when Guatemalans honor their loved ones through food, ancestral rituals, and unique cultural events.
I remember going to the graveyard with my Abuela to visit family members that passed away. She used to tell me stories and legends about Día de Los Muertos. Chapines believe that the souls of the departed returned to check up on their families and spend time with them. Grandma taught me that it was not a scary day at all. Instead, it is a celebration of life and love, surrounded by fantastic food and traditions.
What is Día de Los Muertos or Day of the Dead?
The Day of the Dead (Día de Muertos in Spanish) takes place on November 1st and 2nd. It is rooted in ancient indigenous traditions practiced throughout Central America. Today, it combines elements of Mayan or Aztec cultures and aspects of the catholic religion. Known in Guatemala as All Saints Day, Day of the Dead is a three-day festivity. It is truly a time for celebrating life, not being sad or scared. Starting on October 31st, families prepare to mourn the deceased, getting flowers and food ready for the next day.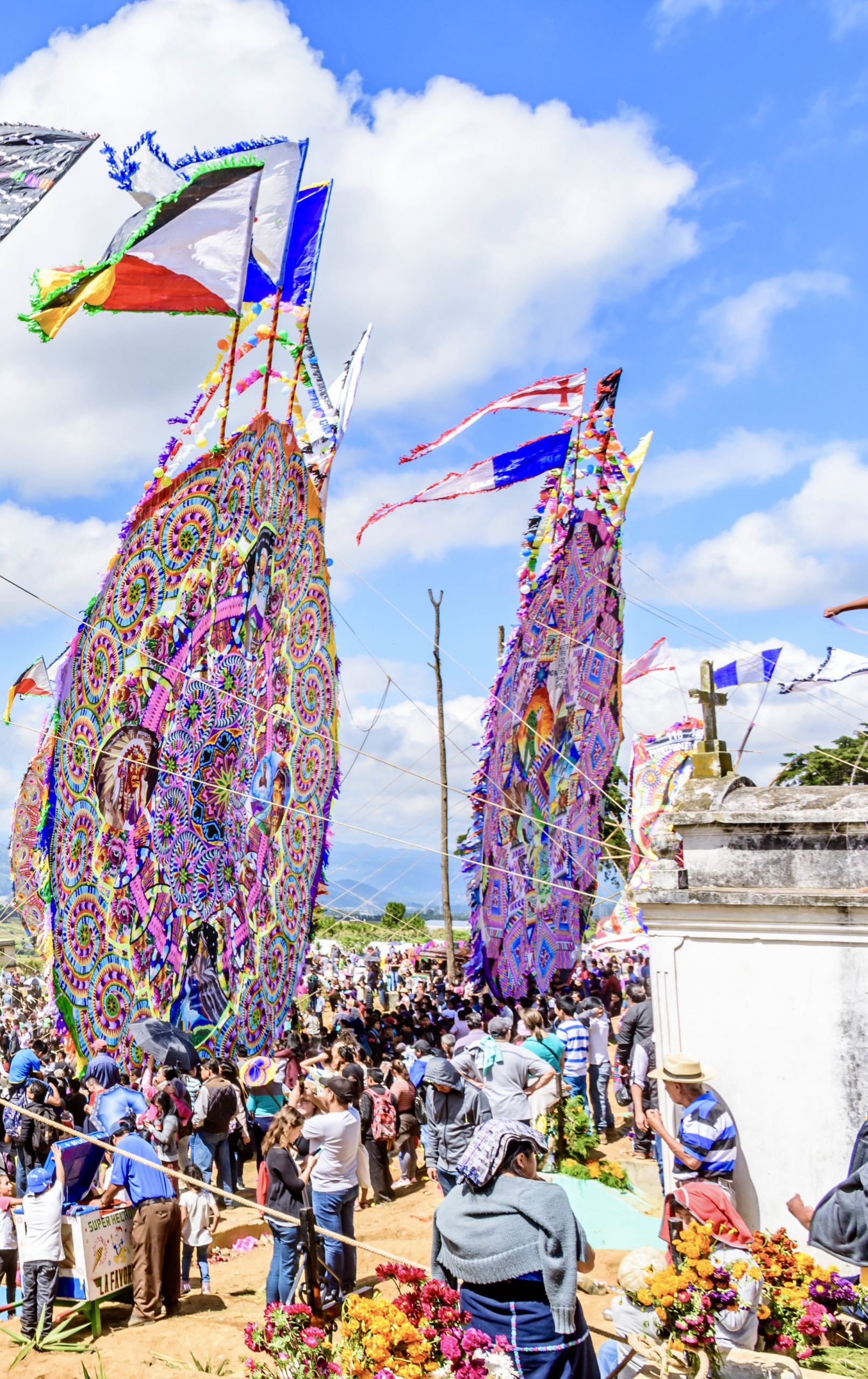 All Saints Day is dedicated to remembering the dead on the first day of November. On November 1st and November 2nd, All Souls Day (Dia de Los Fieles Difuntos), people bring offerings like flowers and food to the graves. It is customary to gather with family and enjoy delicious Guatemalan foods like fiambre. In addition, some people will serenade their family members with mariachis or play marimba as a way to commemorate the memory of their deceased loved ones.
History Of the Day of The Dead in Guatemala
Every culture has its way of paying respect to the dead. Across Mesoamerica, the whole month of November was dedicated to the souls, holding festivals in Hispanic and pre-Hispanic times. Mayans created rituals to contemplate death because there was a belief that there was another life after death.
Blending Mayan and Spanish Religious Beliefs
Día de Todos Los Santos is a festive occasion rooted in tradition in Guatemala. Historians believe it was initially a Mayan celebration of death and their ancestors. In Mayan culture, you will find symbols about the worship of death. This is because they believed the cosmic order depended on the balance between life and death.
With the arrival of the Spanish, the festivity also embodied Christian elements. It occurs on November 1st, corresponding to the Christian day of All Saints or Día de Todos Los Santos. Although you might associate Mexico with the Day of the Dead, many Latin American countries celebrate Día De Los Muertos with their unique rituals.
Celebrating the Elements
Guatemalans honor the four elements in many traditions for the Day of the Dead. Therefore, these four elements are usually present at these celebrations. For example, families build beautiful altars at home or the grave of their loved ones.
Fire, Water, Earth, and Air
Burning candles at the cemetery or as part of their ofrendas (offerings) on their altars stand for fire. It is a way to help guide the dead among the land of the living. Likewise, marigolds and Papel Picado represent wind, and you also use them to decorate graves and in kite festivals.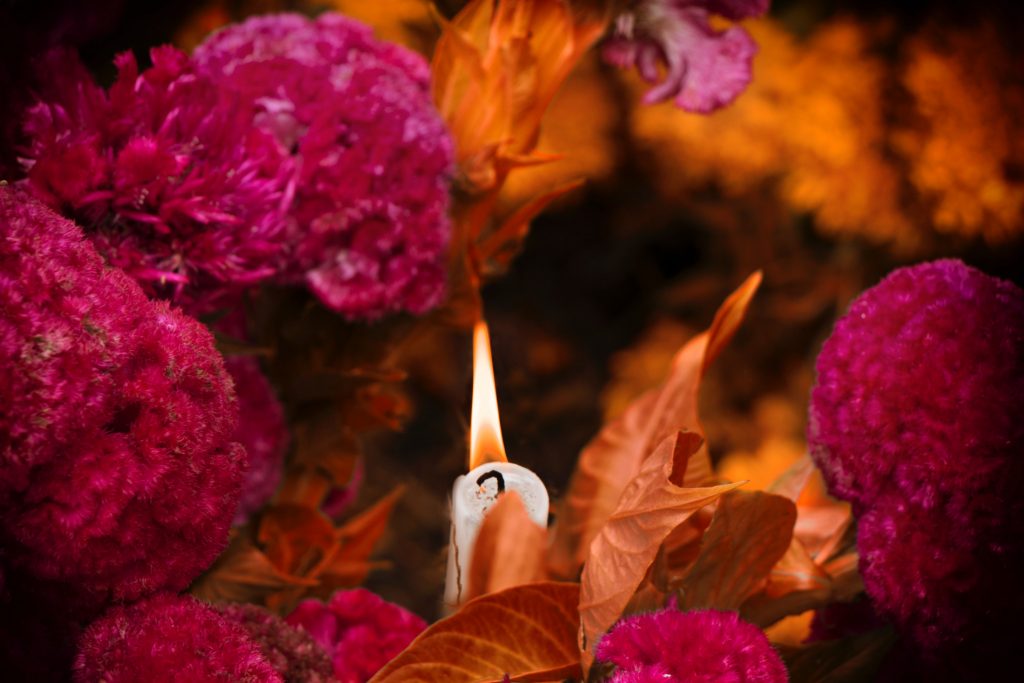 Traditional Guatemalan dishes and drinks represent water and earth. Many believe that delicious aromas can invoke spirits. Families entice them with food offerings to join them at the table for remembrance. So, it is common to see families gathering around the graves with food baskets and kids running around with kites. And beautifully decorated gravestones to honor the dead are a sight you shouldn't skip!
How Do They Celebrate the Day of The Dead in Guatemala?
There are so many traditions attached to this spirit-filled celebration. From enjoying traditional Guatemalan food to watching gigantic kites flying in the air, All Saints' Day is a memorable holiday. So, if you plan a trip to Guatemala, mark your calendar for November! Be part of the special holidays and colorful festivals; I promise it will be an experience of a lifetime!
Visit A Cemetery During Dia De Todos Los Santos
One of the most popular traditions of the Day of the Dead in Guatemala is to go to a graveyard. Families visit loved ones starting on October 31st when tombs and mausoleums are cleaned and painted. Then, on November 1st and 2nd, people wear their best clothes and head out. They spend the day decorating the tombs with flowers and candles.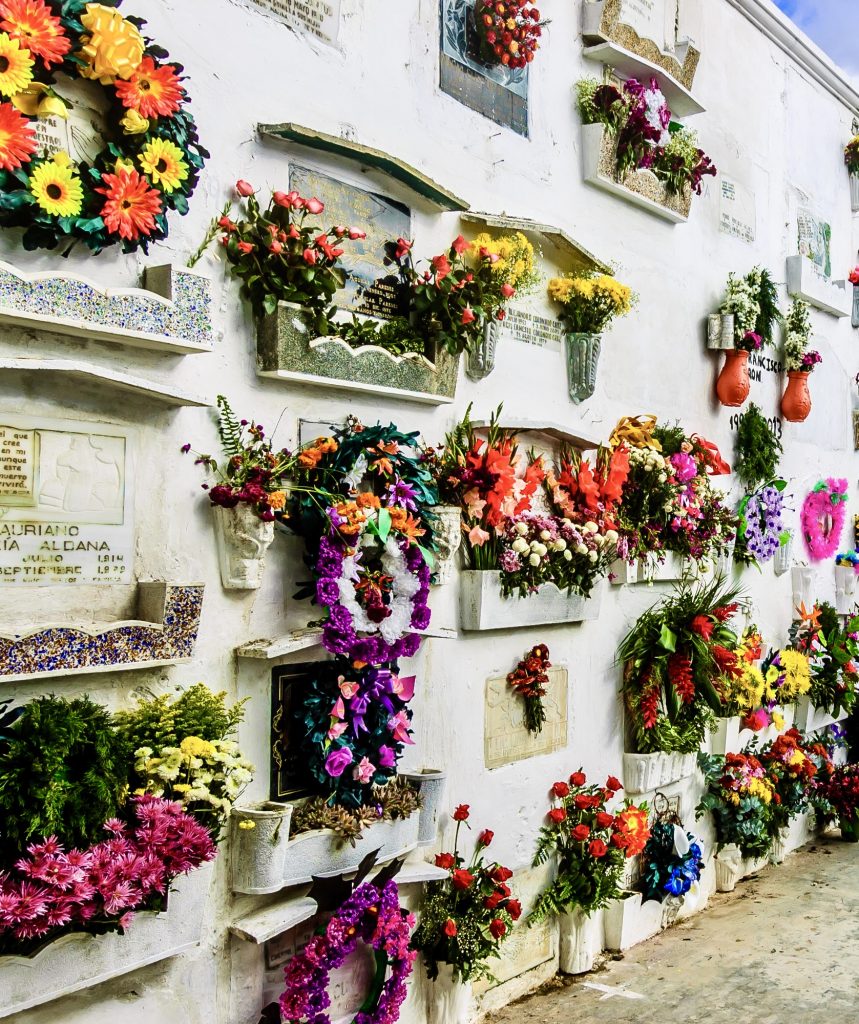 You can see living relatives celebrating the dead, offering the deceased favorite foods and drinks. Some even play marimba to avoid angering the dead. It is a truly stunning sight, full of color, music, and families enjoying picnics by the tombstones.
The Guatemala Kite Festival
In Santiago and Sumpángo Sacatepéquez, the giant kite festival is one of the most important festivals in Guatemala and one of the best-known Day of the Dead celebrations. The Giant Kite Festival takes place on November 1st, All Saints Day, attracting thousands of visitors worldwide. They long to be part of a unique and beautiful way to celebrate the dearly departed. These barriletes (Spanish for kites) serve as a symbolic connection to the dead and help guide the returning spirits to their loved ones.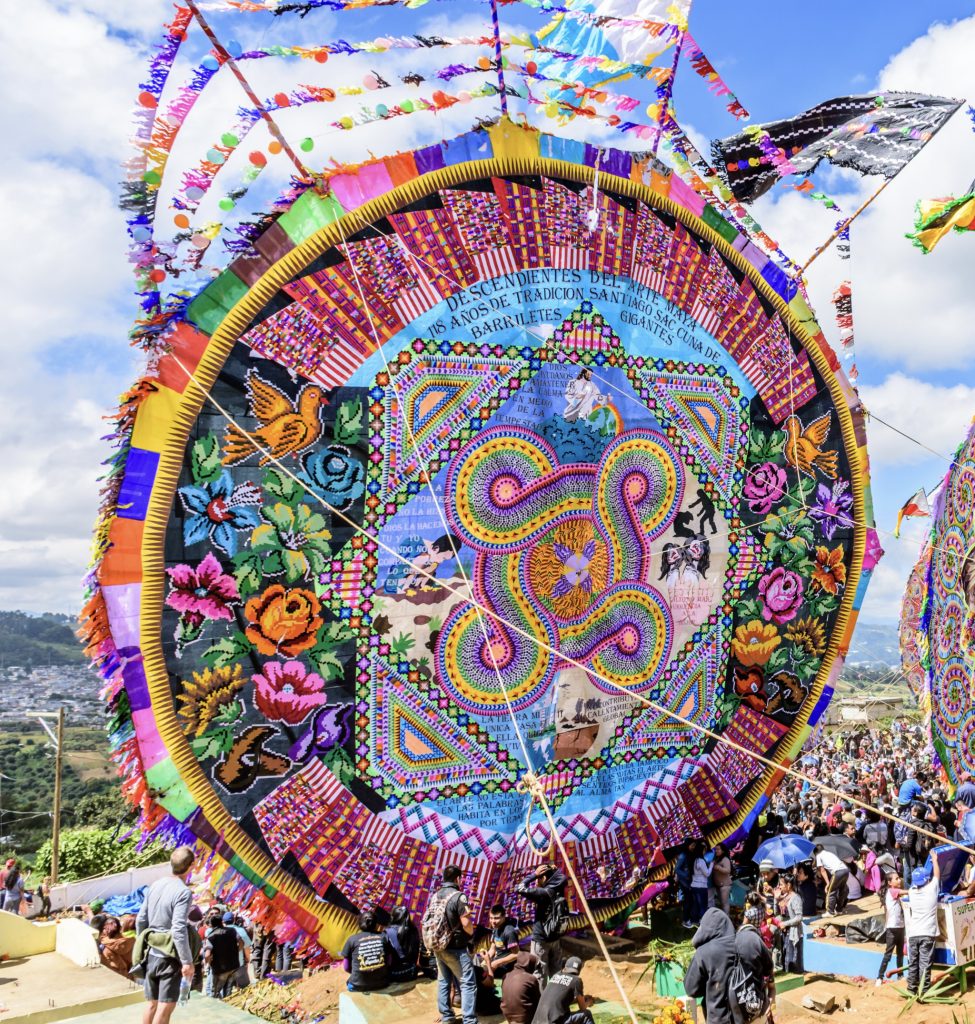 Although people do kite flying for fun, what sets this Guatemalan festival apart is the size of the kites. Local communities spend all year building these art pieces with a spectacular display of colors and designs. Some kites are 40 feet or over, handmade out of tissue paper and bamboo.
The Meaning Behind the Guatemalan Giant Kites
Launching kites to fill the air has a deeper meaning than simply coloring the sky. They are a means to communicate between the living and the dead. Once the Day of the Dead celebrations in Guatemala is over, locals burn the beautiful kites. This way, the souls of the deceased can return to their peaceful rest until next year.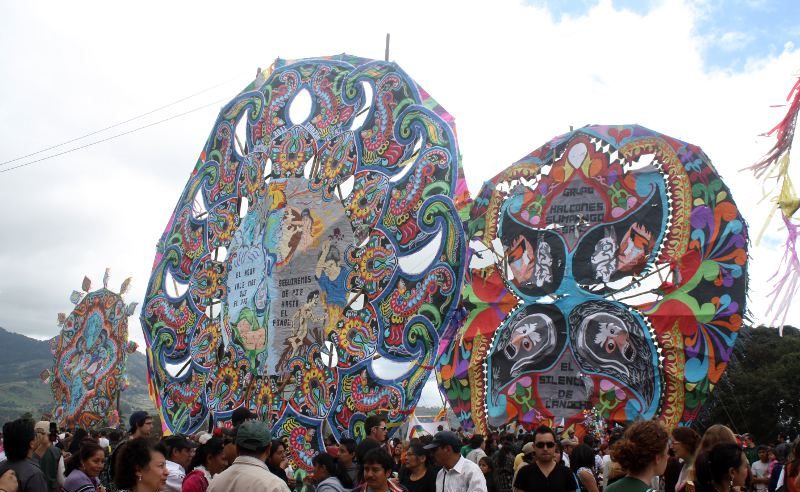 You will find hundreds of vendors offering all sorts of street foods and handmade crafts. You can even buy a smaller kite to fly at the festival and honor a loved one. This wonderful Guatemalan tradition of commemorating the dead is one you must add to your bucket list!
Where to See the Giant Kite Festival of Guatemala
The giant kites festival takes place on November 1st and is celebrated mainly in Sumpango and Santiago Sacatepéquez. However, some other towns have also started celebrating this tradition.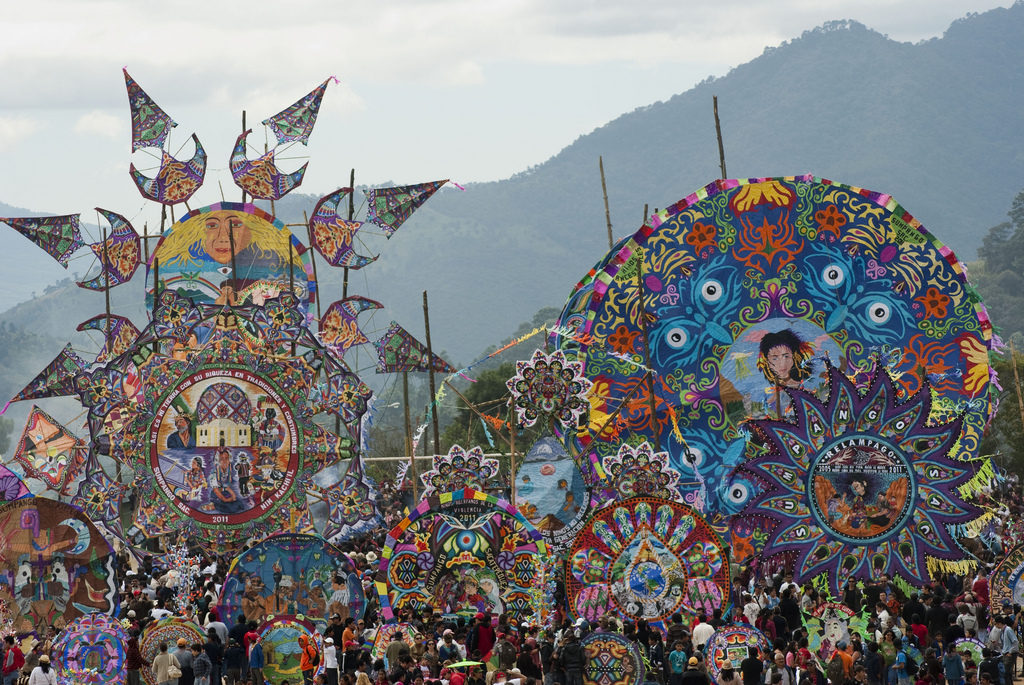 The Kite festival is held at Sumpango, in the Departmento (state) de Sacatepéquez, Guatemala. To get there, take the Carretera Interamericana/Pan-American Highway/CA-1 till the 45.2 km mark.
La Carrera de Cintas, A Drunken Guatemalan Horse Race
One of the most unusual activities during All Saints' Day in Guatemala is the Carrera de Caballos (or Carrera o corrida de Cintas) in Todos Santos Cuchumatán. This small Mam Mayan town hosts a Day of the Dead festival that ends in a horse race called Skach Koyl, or "Race of Souls."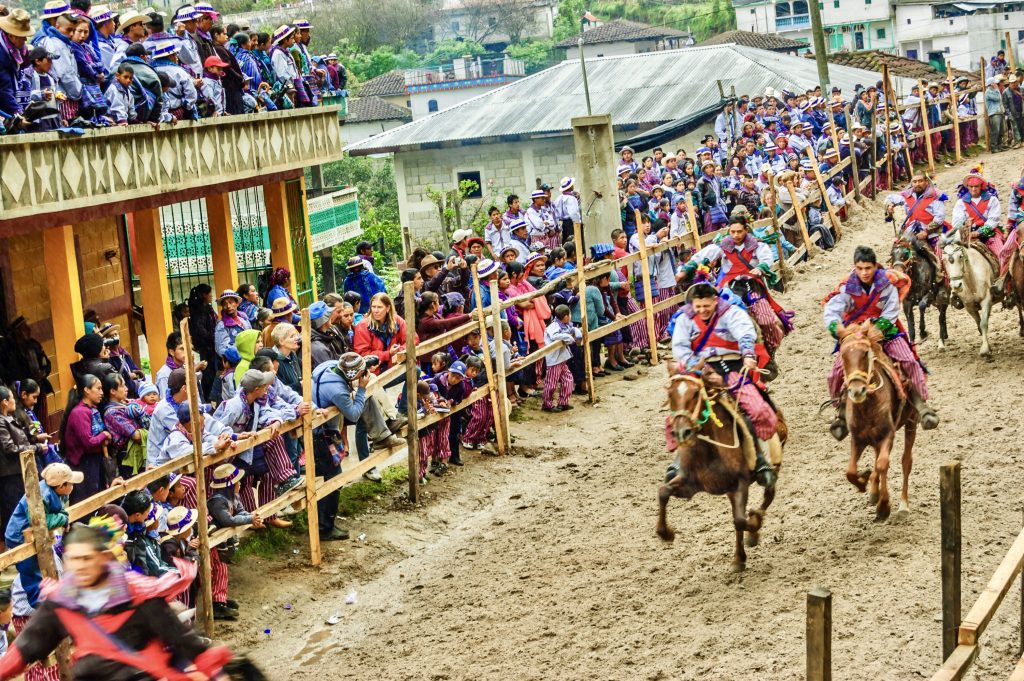 Most historians believe that this ancient tradition goes back to the 1500s. However, residents of the area say it began when 13 Mayan riders rode for miles to a nearby town to arrive on November 1st for the funeral of a holy man. After the colonization, the race survived as a symbol of indigenous strength against the Spanish conquerors.
A Horse Race Full Of Tradition
This traditional race takes place on the dirt road from the town to the cemetery. The riders prepare days in advance for the ceremonial festivities. All-male jockeys spend October 31st deprived of sleep and drinking themselves into an alcohol-induced stupor. The following morning, on November 1st, Dia de Todos Los Santos, the riders wear colorful traditional outfits with feathers and unique jackets trimmed with embroidered collars and cuffs.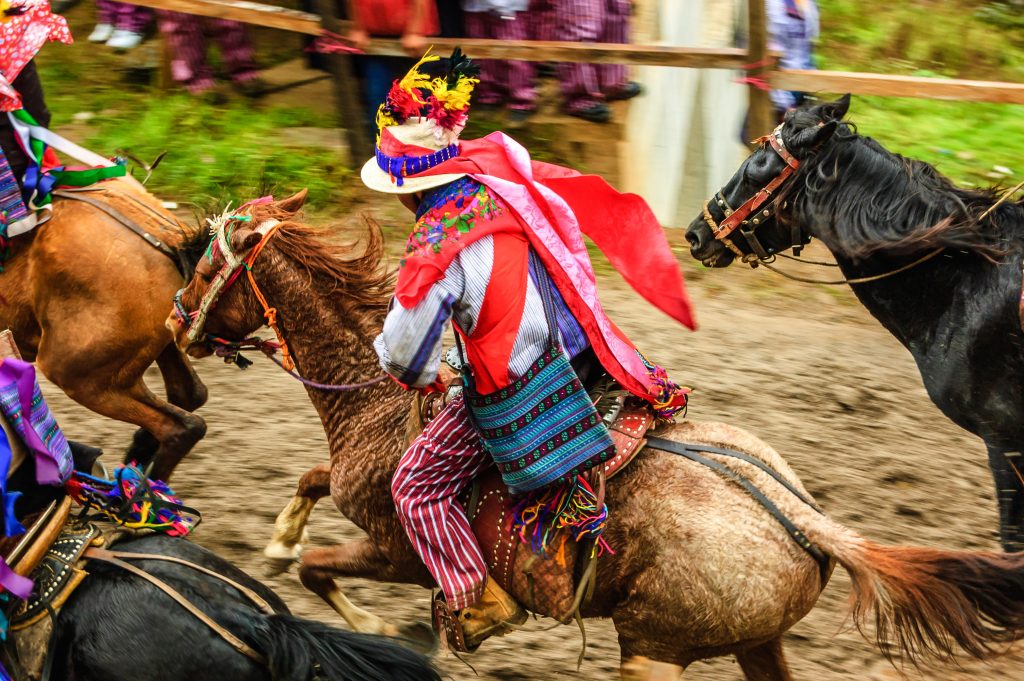 Then the inebriated jockeys stagger to their horses to compete in a 100-meter race that lasts most of the day, and whoever is still standing wins. But, according to tradition, they must race for four consecutive years, or bad luck will come to them. And in the last year, they have to eat an entire chicken to signify the end of their obligation.
A Day of the Dead Horse Race Worth Watching
Spectators crowd against the wooden railings, neither cheering nor clapping out of respect. As the festival continues, families pay their respects to loved ones, surrounded by marimba music and beautiful garlands. And, of course, you'll find street vendors selling delicious Guatemalan food and crafts. So, if you are in the area, get your camera ready, as this rite of passage race is like no one you have ever seen!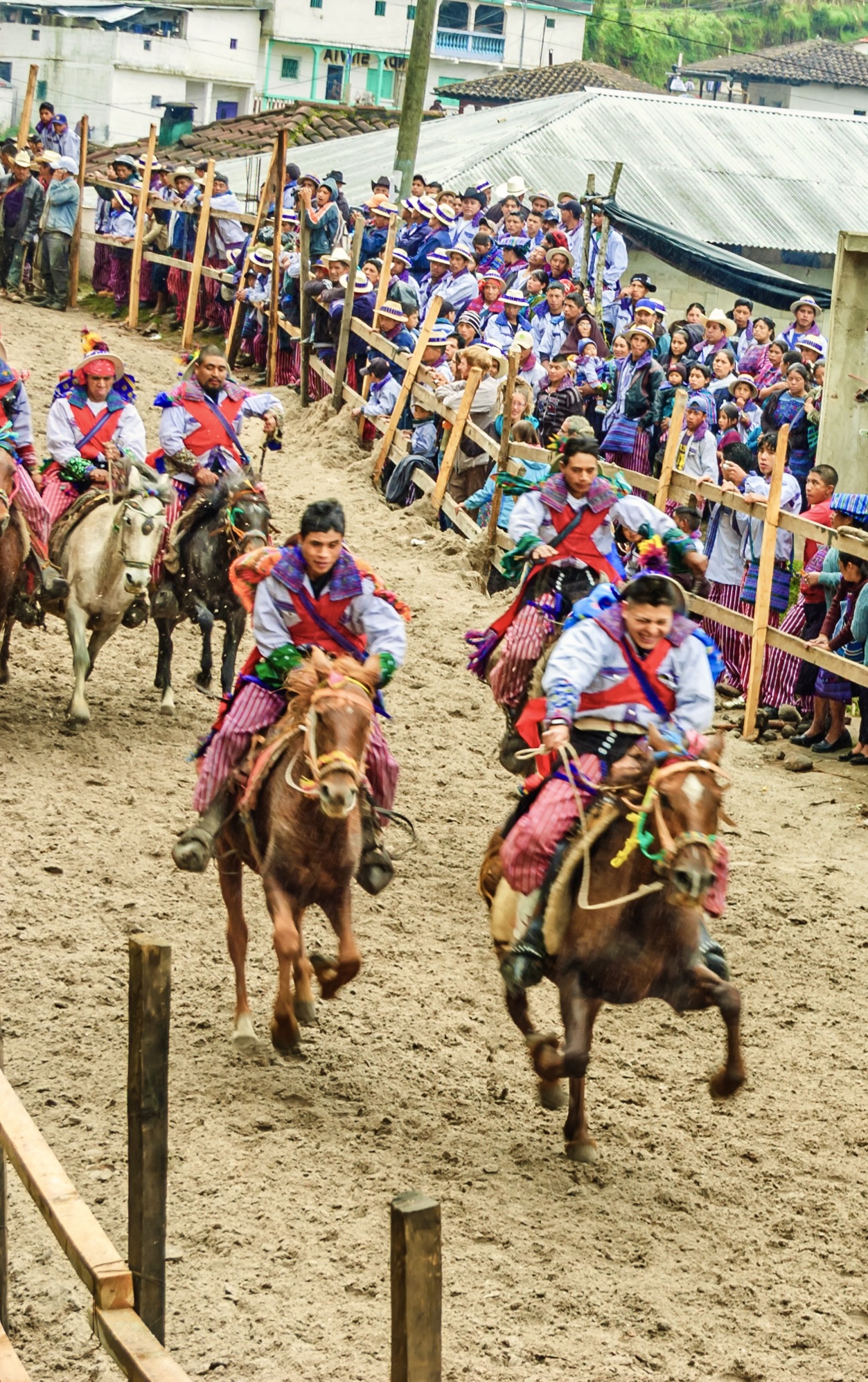 How to get there?
Todos los Santos Cuchumatán is located in Departamento de Huehuetenango, Guatemala. It's a little over 300 km (187 miles) via Carretera Interamericana/Pan-American Highway CA-1. It's about a 7hr drive, so it is best if you arrive a day before and stay over in Huehuetenango's Capital city. From there, it is about a 45 min drive to the unique race town.
Other Day of the Dead Traditions in Guatemala
Although the giant kite festival and the Carrera de Cintas are the most well knows traditions, other Guatemalan towns and regions celebrate All Saints Day or Dia de Los Muertos in different ways. Likewise, day of the Dead celebrations in Guatemala differ significantly from region to region and town. Some lesser-known Guatemalan traditions for Day of the dead include a procession carrying human skulls, putting hallowed pumpkins with a candle inside on the tombs of loved ones, and sleeping in the cemetery next to loved ones on October 31st.
The "Santa Calavera" human skull procession in San José, Petén
In San José Petén, the Santa Calavera procession takes place on November 1st. In this procession, three human skulls are carried to people's houses, where they receive them with flowers and candles made of black wax. The procession starts in the church with a mass, and the skulls are believed to be holy and can grant miracles to those who pray to them. The heads are then returned to the church.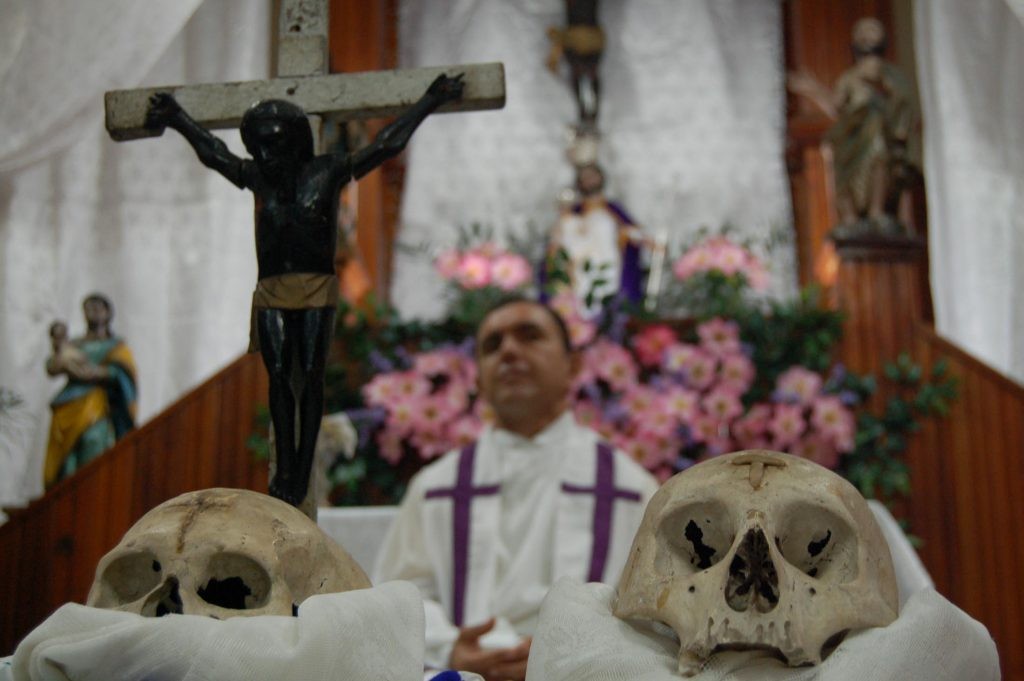 This tradition is based on worshiping the souls and dates back to pre-Hispanic times since, in Petén, the conquest occurred until the beginning of the 18th century. The human skulls are believed to be the ones of prominent Xamanes (shamans) or Mayan Priests of the Itzá community.
The carved squash skulls of Salcajá, Quetzaltenango
In the town of Salcajá, in Quetzaltenango, illuminated carved pumpkins resembling skulls called luminaries are made to adorn the cemetery. In Salcajá, November 1st is celebrated by cutting chilacayotes and squashes. The villagers empty them, place a candle inside, and then walk to the cemetery and place them on the graves of the deceased. At 6 pm on November 1st, the residents carry the pumpkins throughout the streets of the town and knock on the doors of the houses saying: "Una candelita para las ánimas benditas" ("A small candle for the blessed souls.")
At the night's end, they lit the candles they gathered in the middle of the cemetery to raise a prayer for the loved ones who departed. This tradition is not related to the Halloween pumpkin tradition, but the designs on the chayotes and squashes used now seem to have been influenced by Halloween designs.
Los Emponchados of Santiago Sacatepéquez
In Santiago Sacatepéquez, the "emponchados" custom is practiced. People go to the cemetery on the night of October 31st, sleep next to the graves of loved ones, and wake up there on November 1st. Then people will eat and "share a meal" with loved ones that have passed away. The belief is that from midnight on October 31st evil spirits arrive to disturb the deceased, which is why relatives come to protect the grave of their loved ones.
Guatemalan Food Traditions for Day of The Dead
To appreciate Guatemalan culture, you must understand that traditions and food go hand in hand. One of the most popular traditions of Day of the Dead revolves around traditional Guatemalan recipes. My family, like most Guatemalans, got together to feast on the most delicious dishes. Here is the most famous Guatemalan Day of the Dead food you must try:
Families prepare this Guatemalan dish once a year, especially for the Día de Los Muertos. It is a traditional Guatemalan food with loads of veggies, cold cuts, cheeses, and a delicious caldillo. It is an elegant cold salad like you have never tasted before. Since it is a challenging recipe (it may include over 50 ingredients), you must start prepping a few days in advance.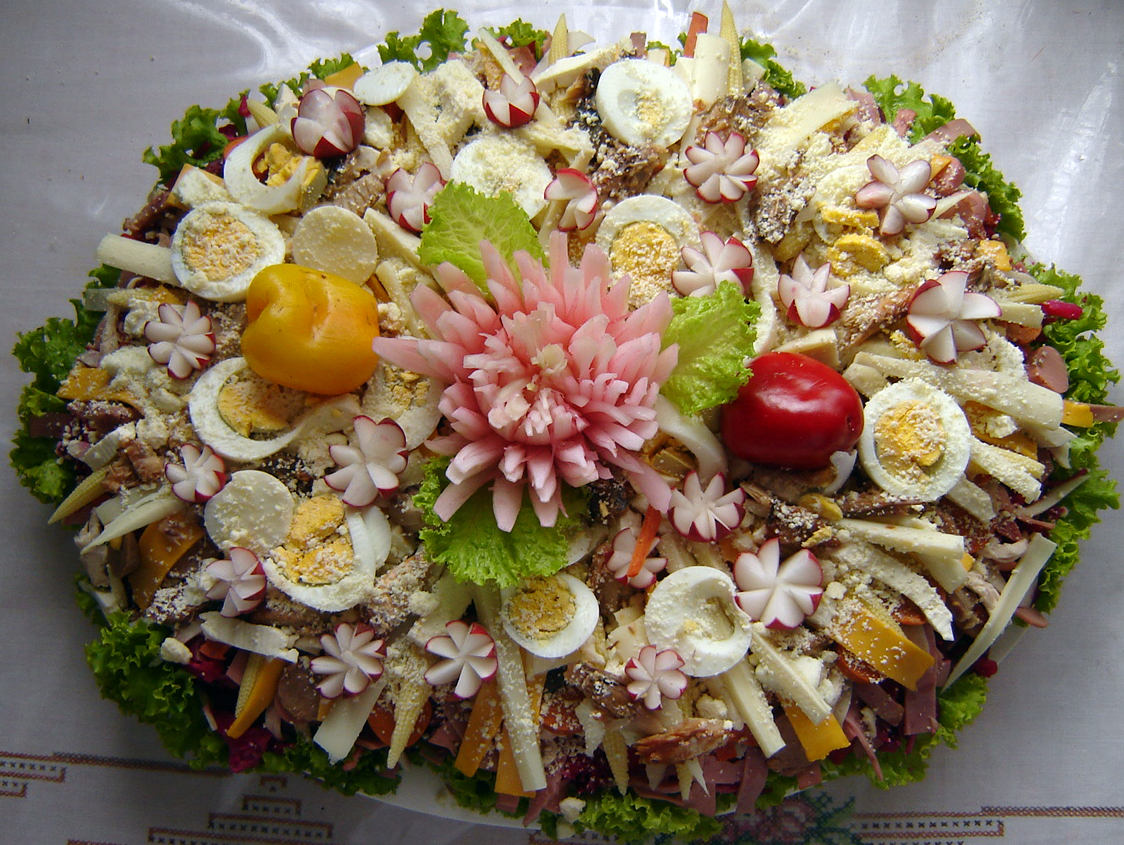 There are various kinds of fiambre: white, red, and divorciado (where you serve all the ingredients separately, and each person picks what they want). Each family has its recipe for fiambre, passed on from generation to generation. Learn more about the origins of this traditional Guatemalan food on Fiambre for El Día de Los Muertos.
Ayote en miel (or ayote en dulce) is a traditional Guatemalan dessert for Día de Todos Los Santos celebrations. It is a popular dish in many Central American countries like El Salvador, Honduras, and Nicaragua. It is a simple yet delicious dessert made with squash, cooked in a sweet syrup of panela (unrefined cane sugar) and spices.
How to prepare ayote varies very little from one region to the next. For example, the El Salvador recipe starts from a light syrup made from panela and spices, like the Honduran recipe. In Guatemala, people (like me) add ginger to give the syrup a slightly spicy taste. Others like to put a fig leaf or even a little orange zest.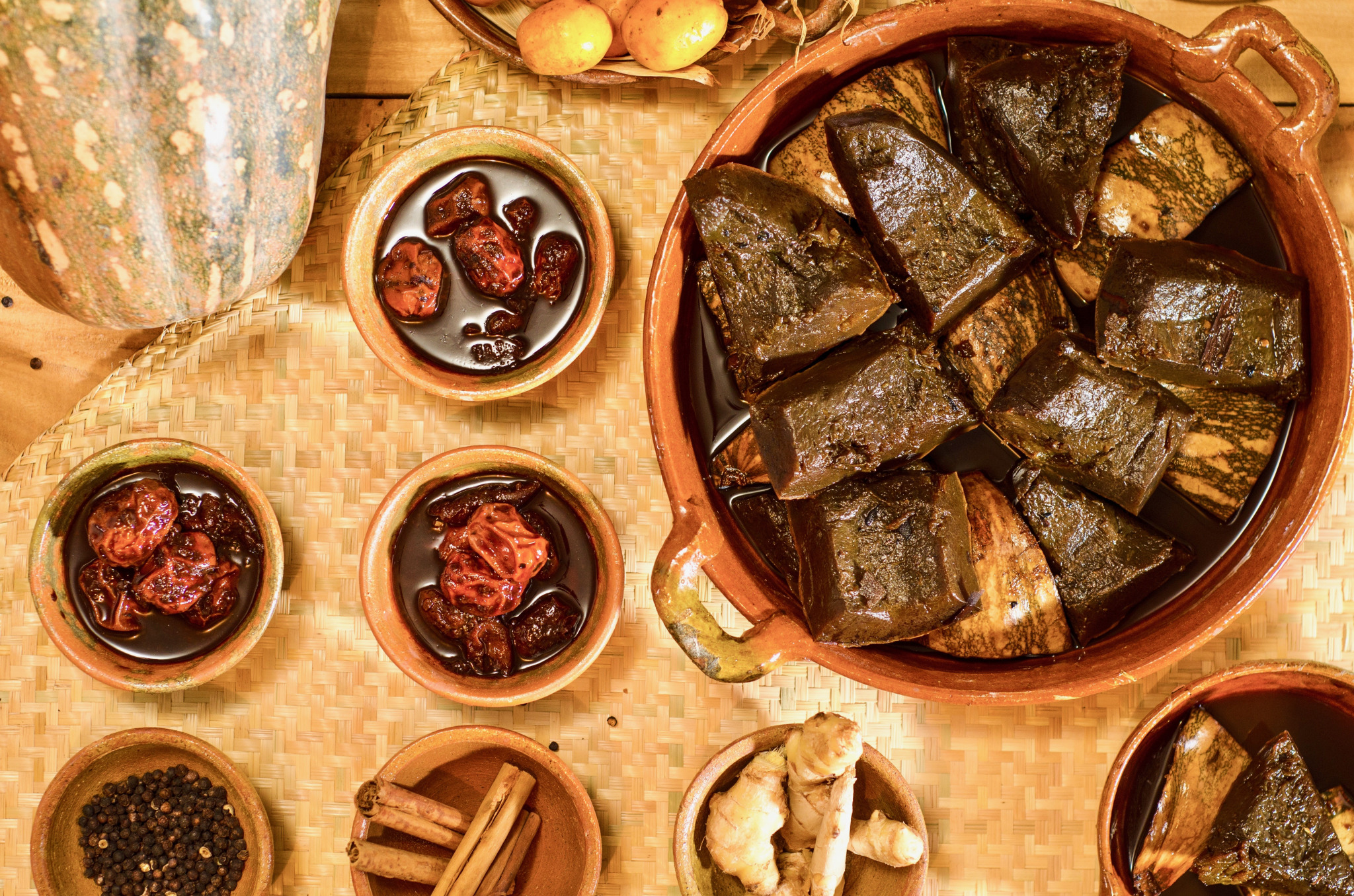 You can get sweet bread all year round in Guatemala. But in the days leading up to the Día de Los Muertos, you can get this special Pan de Muertos. The loaf is a family-size sweet bread, usually a bit dry, perfect for slicing and sharing with family. It goes great with a hot cup of chocolate or café de olla. It is oh-so-good!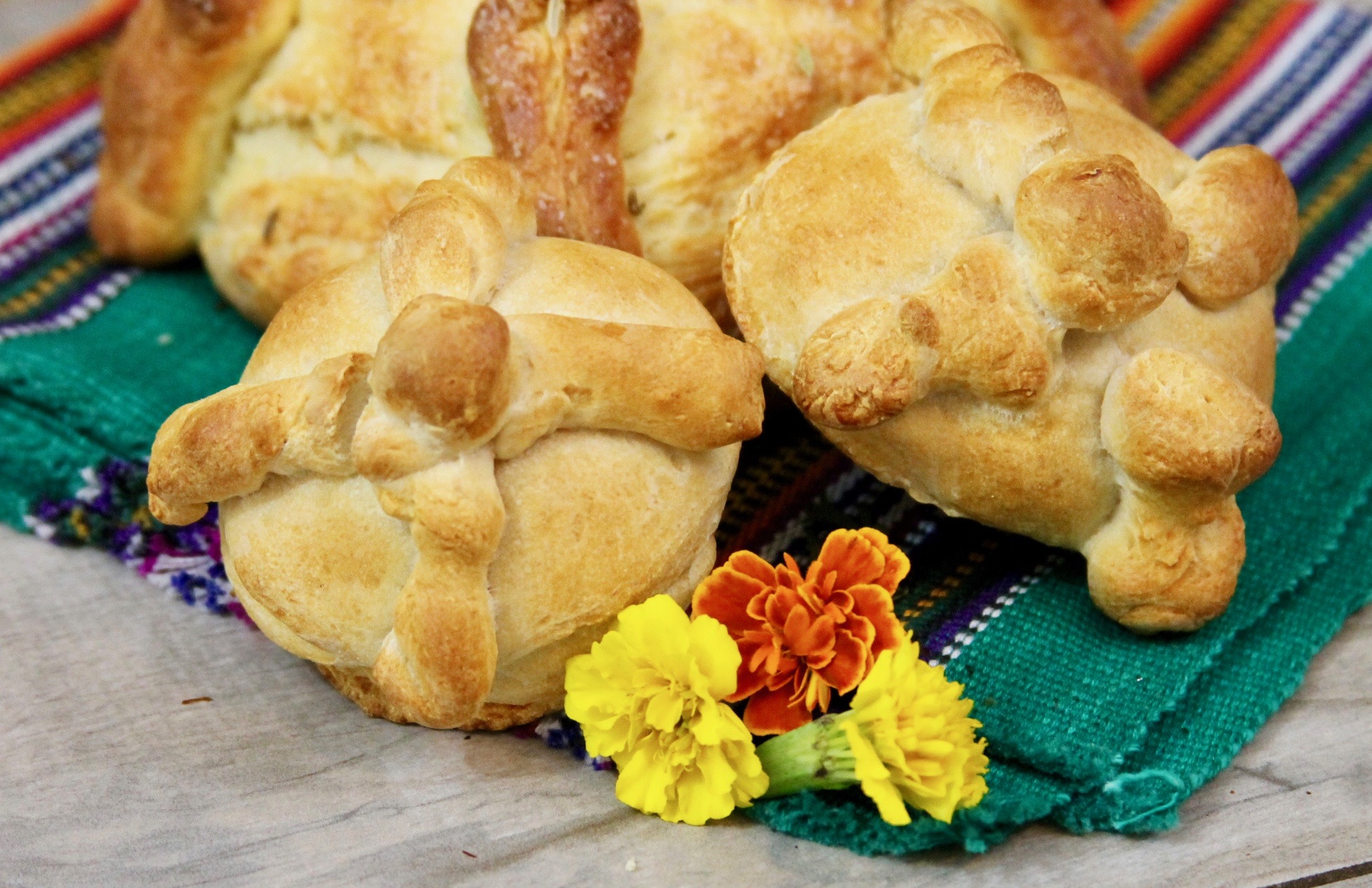 You can also place this sweet roll as an ofrenda on the altars. It has decorations that resemble the bones of the dead. And they also represent the tears shed for loved ones that have passed away. The round ornament on the top represents a skull, and its shape stands for the circle of life.
More Traditional Guatemalan Recipes Perfect for All Saints' Day
Pepián De Pollo: This Guatemalan chicken stew is rich in flavors and full of roasted spices. You can make Pepián with chicken, beef, or pork. Then, stew it in a tomato-based sauce with roasted seeds and peppers for the perfect comfort food.
Tamales Colorados: Made with corn masa and a chicken or pork filling, this Guatemalan food is based on my grandmother's recipe. I created the best recipe for Guatemalan tamales with some personal tweaks. It includes easy step-by-step instructions so you can make them at home!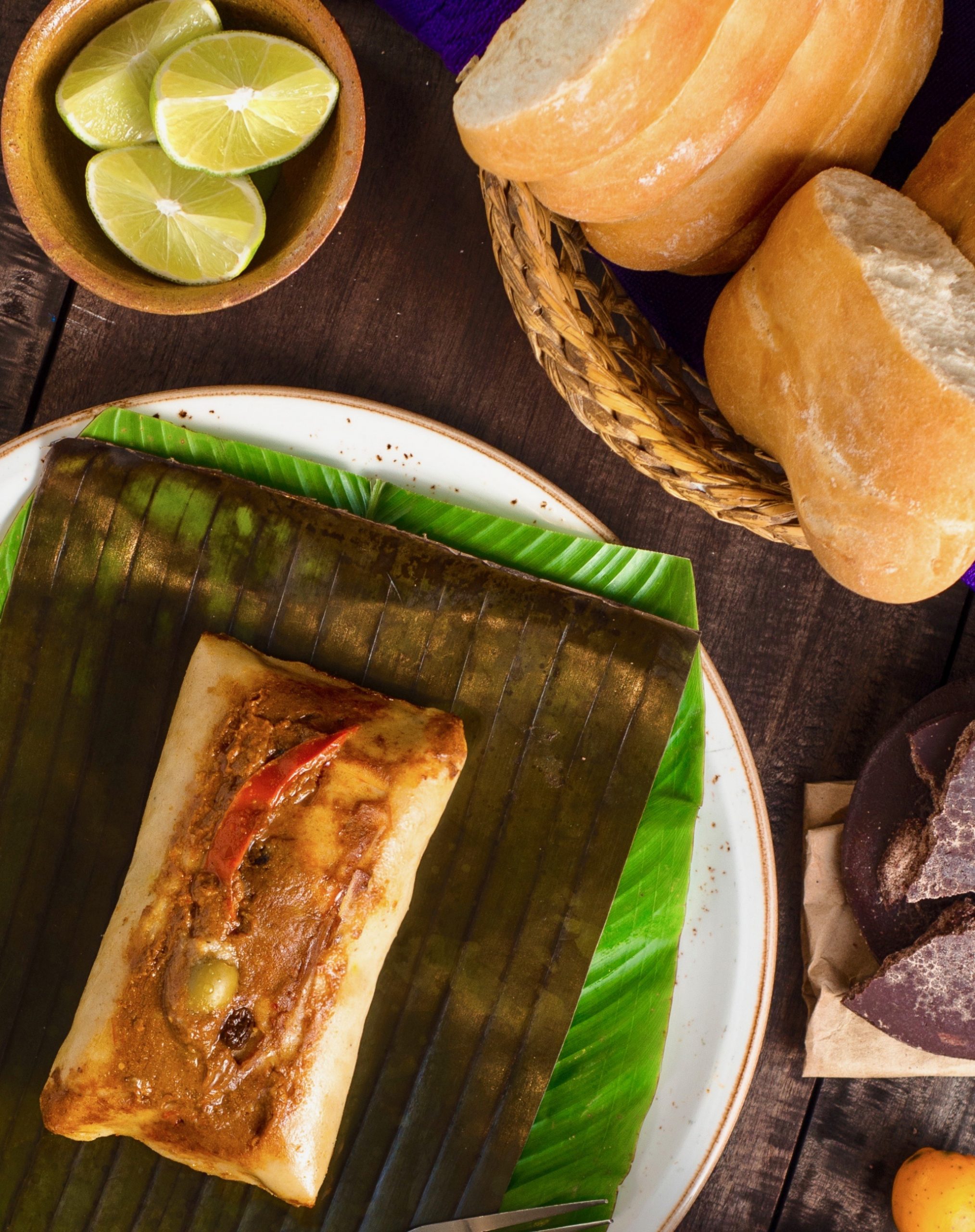 Molletes: A traditional Guatemalan dessert perfect for All Saints Day festivities. Unlike Mexican molletes, Guatemalan molletes are similar to stuffed French toast. It is a sweet bread loaded with custard and soaked in a delicious syrup made with panela (raw sugar) and rum.
Jocotes en Miel: A traditional Guatemalan dessert typical for the Day of the Dead celebrations. You cook these juicy jocotes (hog plums) in a bubbling sweet syrup and heavenly spices.
Torrejas: Similar to French toast, torrejas are sweet bread or brioche soaked in a milk or egg mixture before frying in oil. Then, you usually bathe them in a sweet syrup made from boiling water and spices.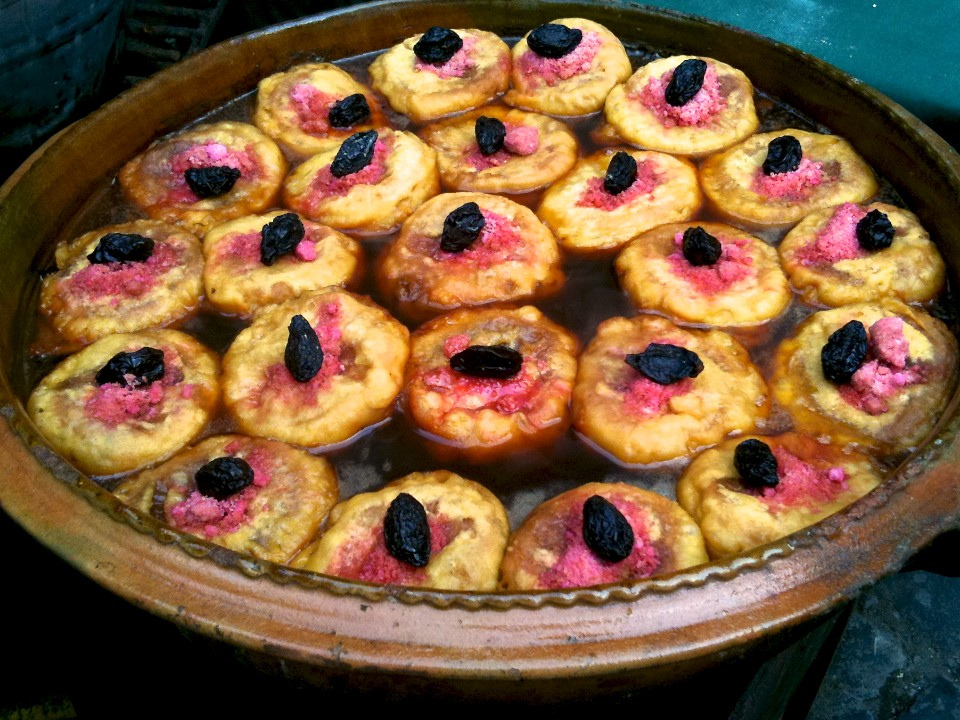 Other Guatemalan Traditions You'll Love
Not only in Guatemala but across Latin America (and many countries worldwide), there are celebrations and traditions of the Day of the Dead or All Saints' Day. Culturally speaking, honoring the dead and celebrating their life is part of our history, food, and customs. Since I live in the US, our traditions are a blend of the old with the new. So here are a few traditions you should learn if you are traveling to Guatemala and honoring your Latino roots!
On September 15th, Guatemala celebrates its independence from Spain in 1821. In the United States, it marks the start of Hispanic Heritage Month. For example, we honor our Latino roots through food and making fun crafts with the kids. What's more, it is the best time to show how proud we are of our culture that has much passion, warmth, and the best grub!
This strange tradition involves burning the devil (usually a piñata), in a bonfire on December 7th. Meanwhile, most people ignite fireworks, sometimes throwing them into the bonfire. Along with the devil, people usually burn rubbish, paper, and other old things. They believed the devil could lurk in places full of old and unwanted items.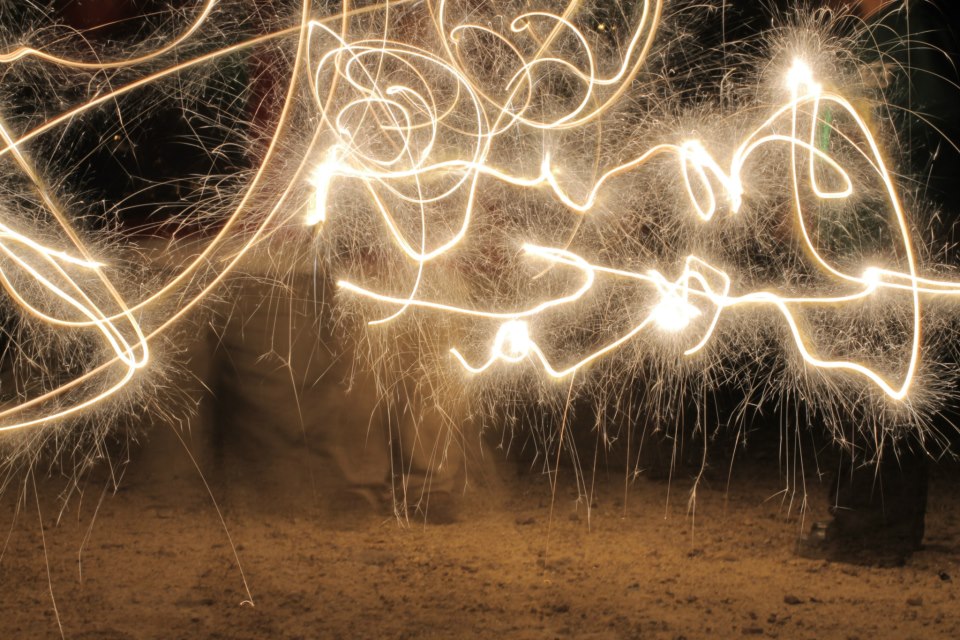 Holy Week is a holiday taken quite seriously in Guatemala. Massive wood floats bearing statues of Christ make their way through the streets. As a Guatemalan tradition, families cover the passways with intricate carpets. Besides, we get to eat delicious Guatemalan food made for the occasion.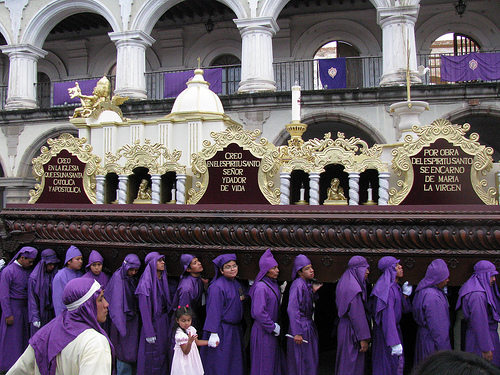 Are you wondering what Christmas is like in Guatemala? Let me tell you that it is full of holiday traditions and delicious food. From las posadas navideñas to mouthwatering tamales, Guatemalan holidays are full of tradition. The holiday season is truly a magical time of year!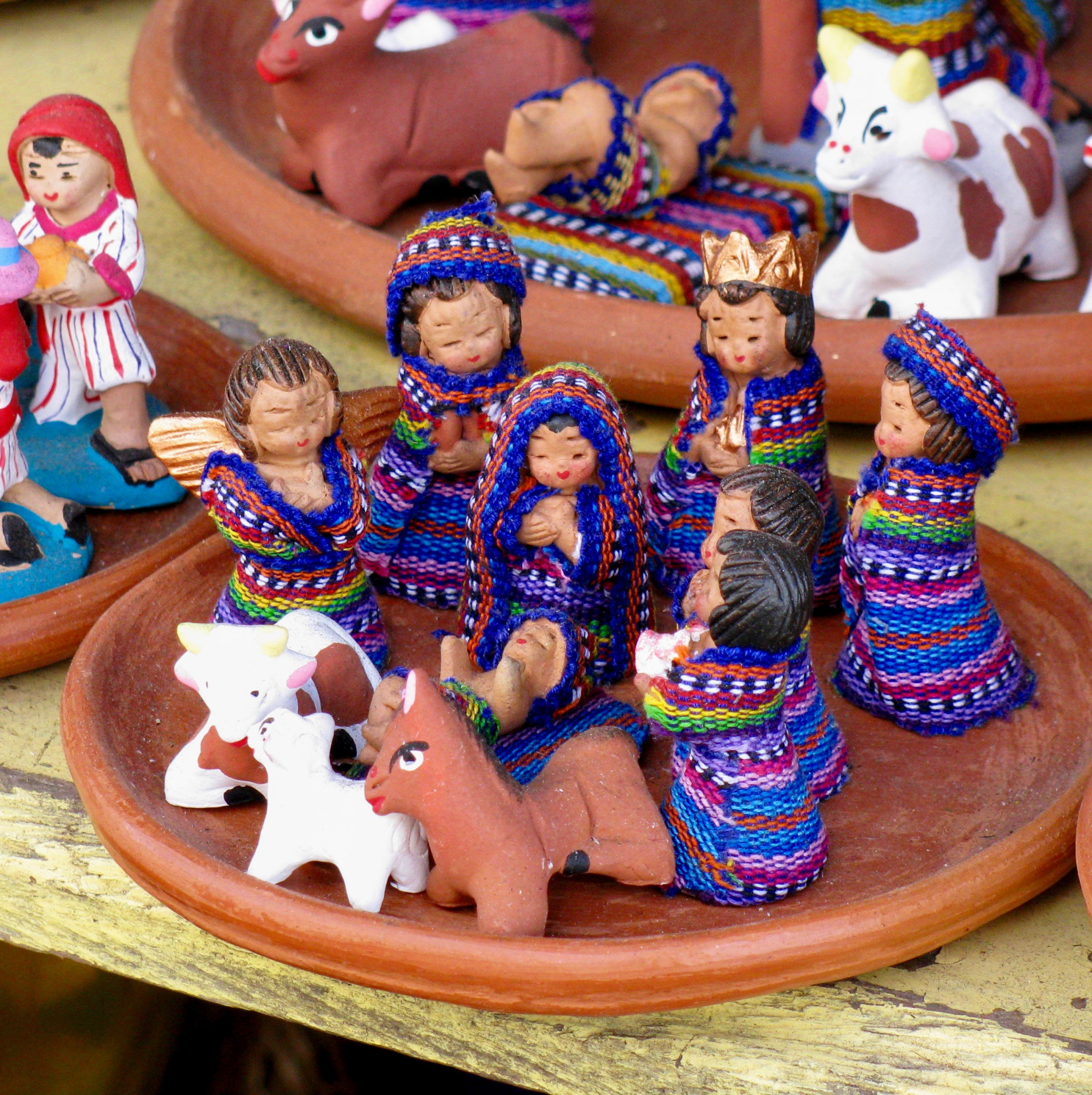 Three Kings Day (Día de Reyes Magos) is a Christian holiday celebrated on January 6th. It commemorates the Three Wise Men bringing gifts to the newborn Jesus. From leaving your shoes out to enjoying Rosca de Reyes, I love sharing this day with my kids.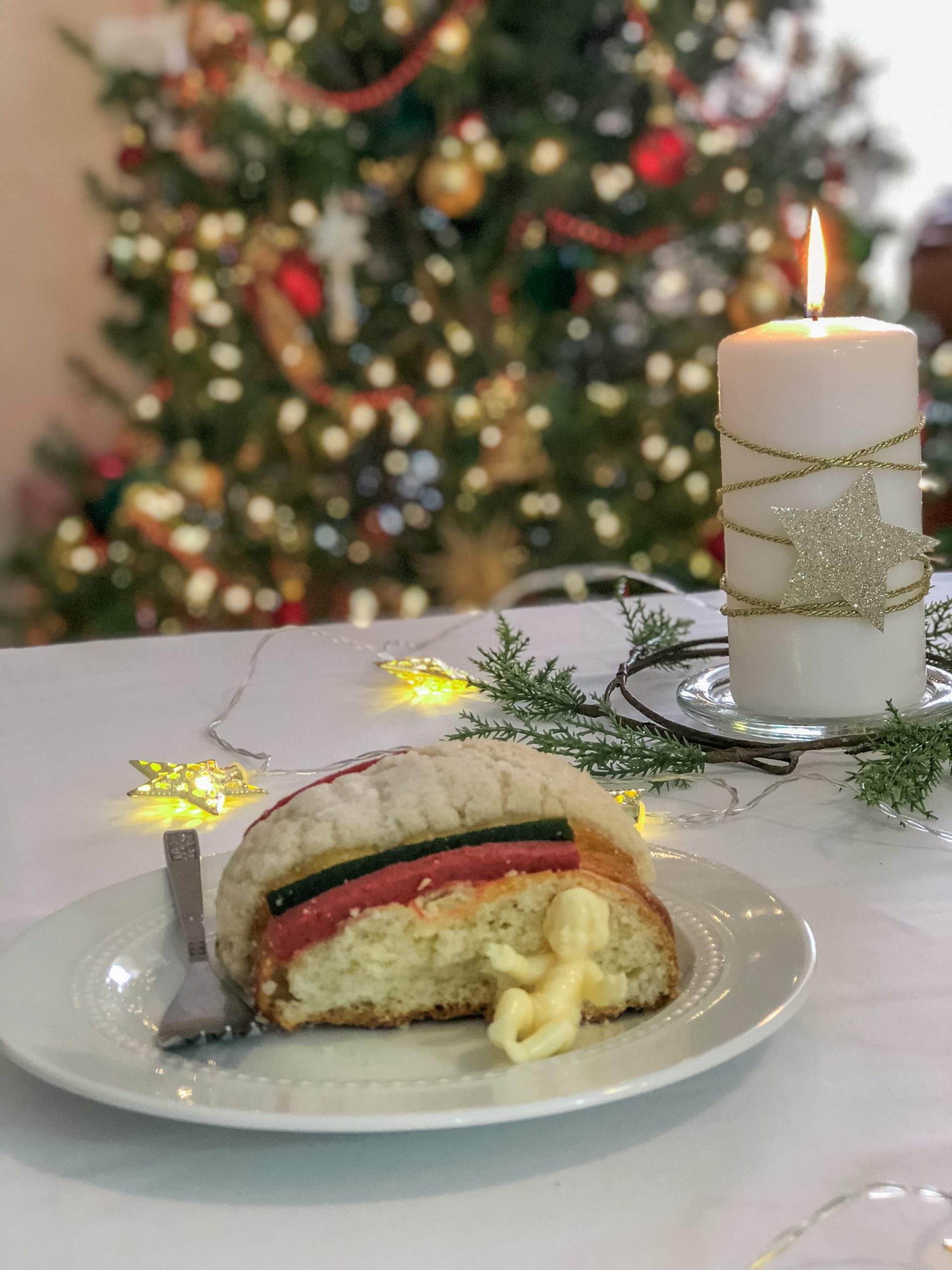 I hope that these beautiful Day of the Dead traditions brings you closer to a loved one that has passed. Share stories with your family about your ancestors by hosting a Día de Todos Los Santos. Cook fantastic Guatemalan food or have a kite-making and flying competition with your kids! Make All Saints Day not a sad celebration but a way of honoring the dead. Ultimately, all these Guatemalan traditions will help you embrace the Day of The Dead holiday with your kids as a family.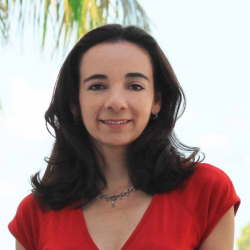 Latest posts by Paula Bendfeldt-Diaz
(see all)