Of all the spring celebrations surrounding Easter, Ester brunch has to be one of my favorite. Welcoming family and friends to celebrate Easter with a delicious brunch is one of my favorite things to do!! And with these easy Easter brunch recipes, your Easter celebration will surely be a hit. From twists on breakfast classics like creamy eggs Benedict to mouthwatering pancakes and savory breakfast pizzas, there are many breakfast and lunch favorites to choose from. So here are the best Easter brunch ideas and seasonal recipes to inspire this year's family gathering!
How to Host an Easter Brunch?
Easter is the time when I bust out all my spring-themed tablecloths, dust off my floral China, and get ready to enjoy the weather. But, of course, brunch is my favorite meal. So what could be better than combining your favorite breakfast and lunch dishes along with desserts and mid-morning mocktails or cocktails? But how do you host the perfect Easter brunch?
And although food is an essential element when throwing an Easter-themed brunch, there are other things you also need to consider. So follow these easy tips and ideas that will not only help you host a show-stopping Easter brunch and also enjoy it!
Pick Your Décor
Whether formal or casual, creating a beautiful setting is a massive part of hosting an Easter brunch. Start by picking a color scheme. You can use spring colors, pastels, and whites and even add a touch of color or gold. Use what you have at home, or start a new tradition and make adorable decorations with your kids that will last forever!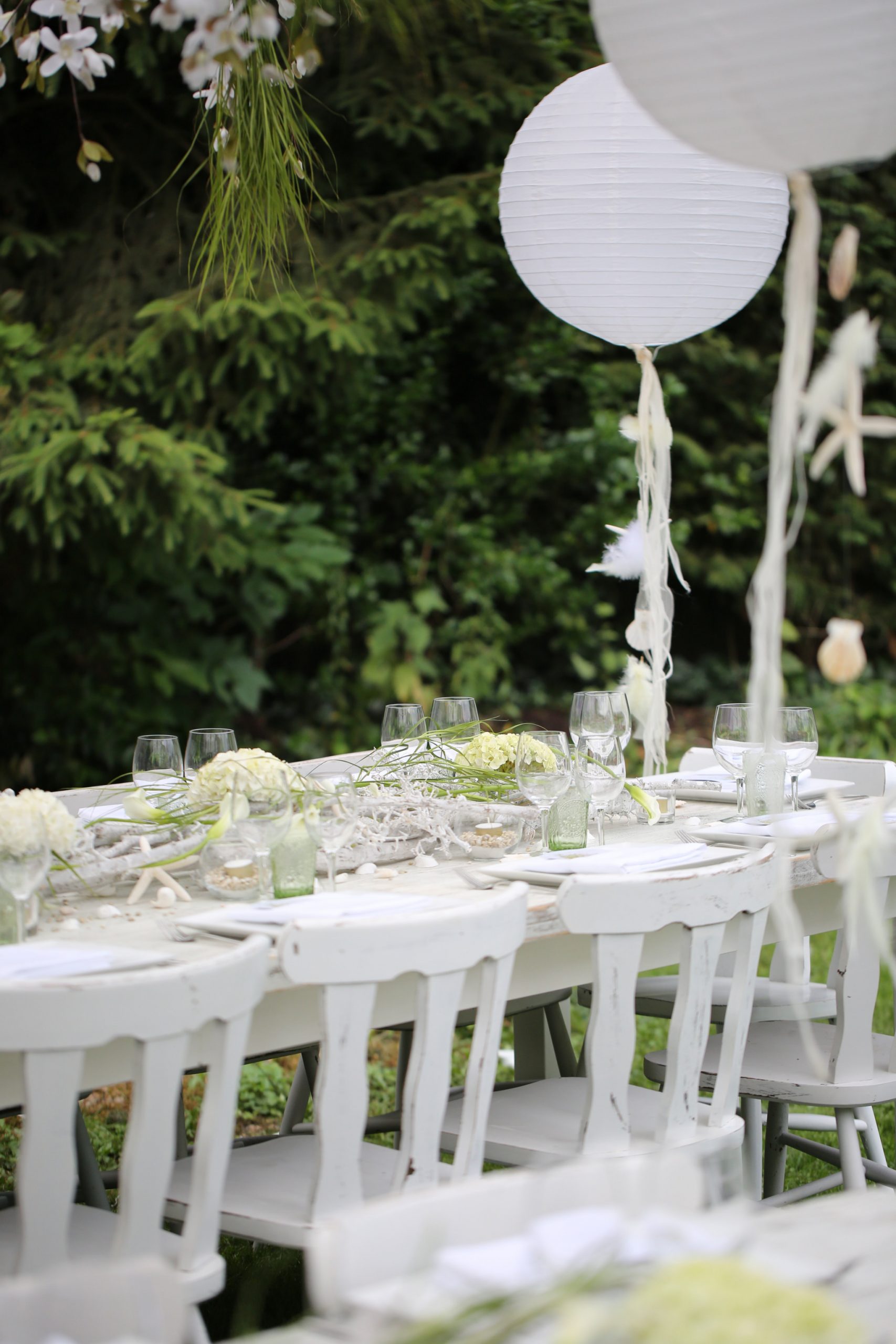 Then pick out some fresh flowers. Whether it's fresh flowers from the store or the garden or flowers in planters, which are my favorite, flowers are a must at any Spring celebration. Their bright sunny colors will give your table a pop of color, melting away any post-winter blues.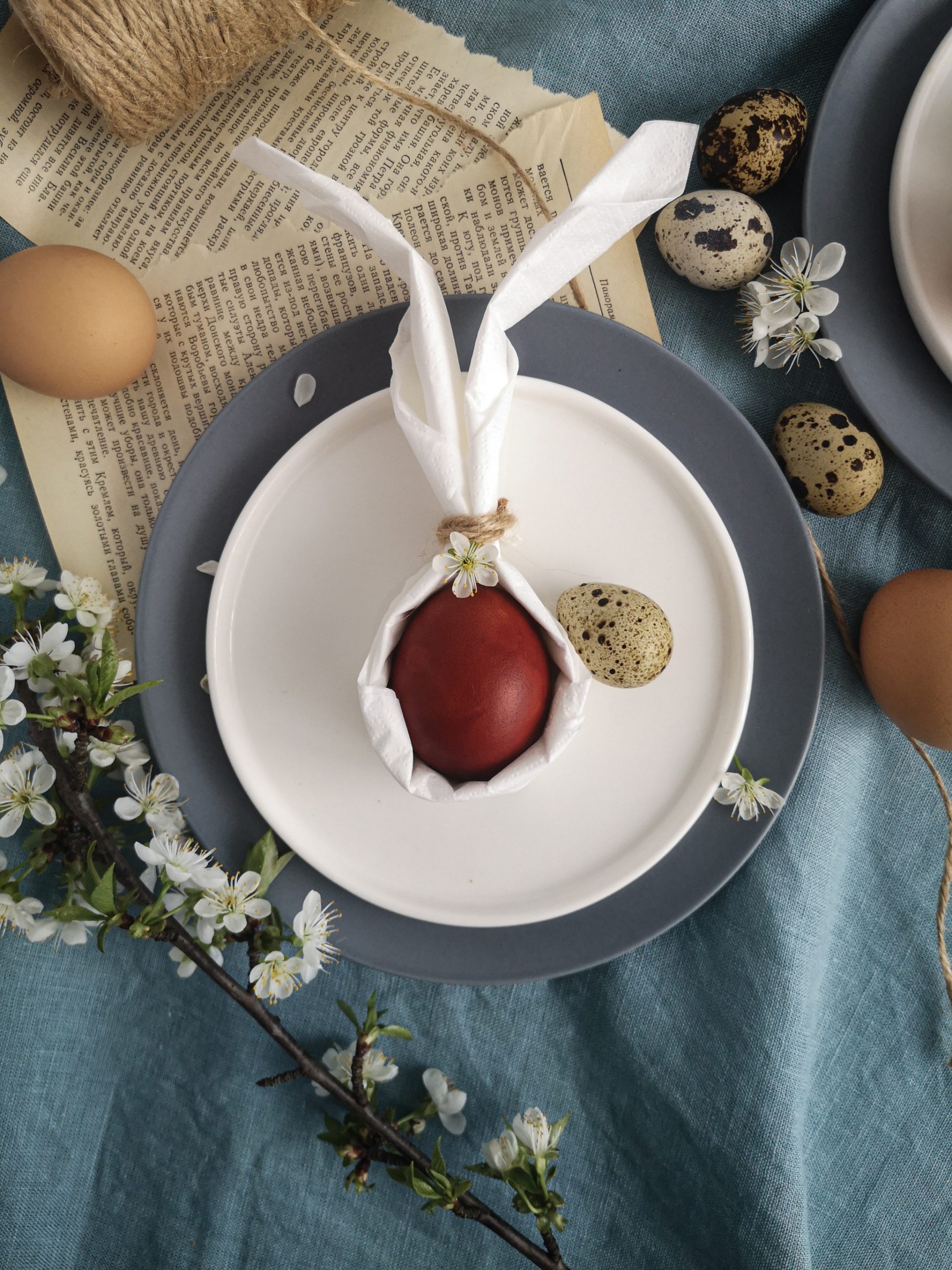 You can also add Ester elements like Easter eggs and bunnies to your table to give it to make it more fun. Set the table the night before, giving you more prep time Easter morning for any final touches.
Plan the Menu
The more you plan ahead of time, the easier your Easter brunch will go, including the menu. Lean on easy cold appetizers, fresh salads, and finger foods you can make the day before. Also, include hot dishes that you can finish in the oven, like a heartwarming casserole, a creamy quiche, or a puff pastry dish.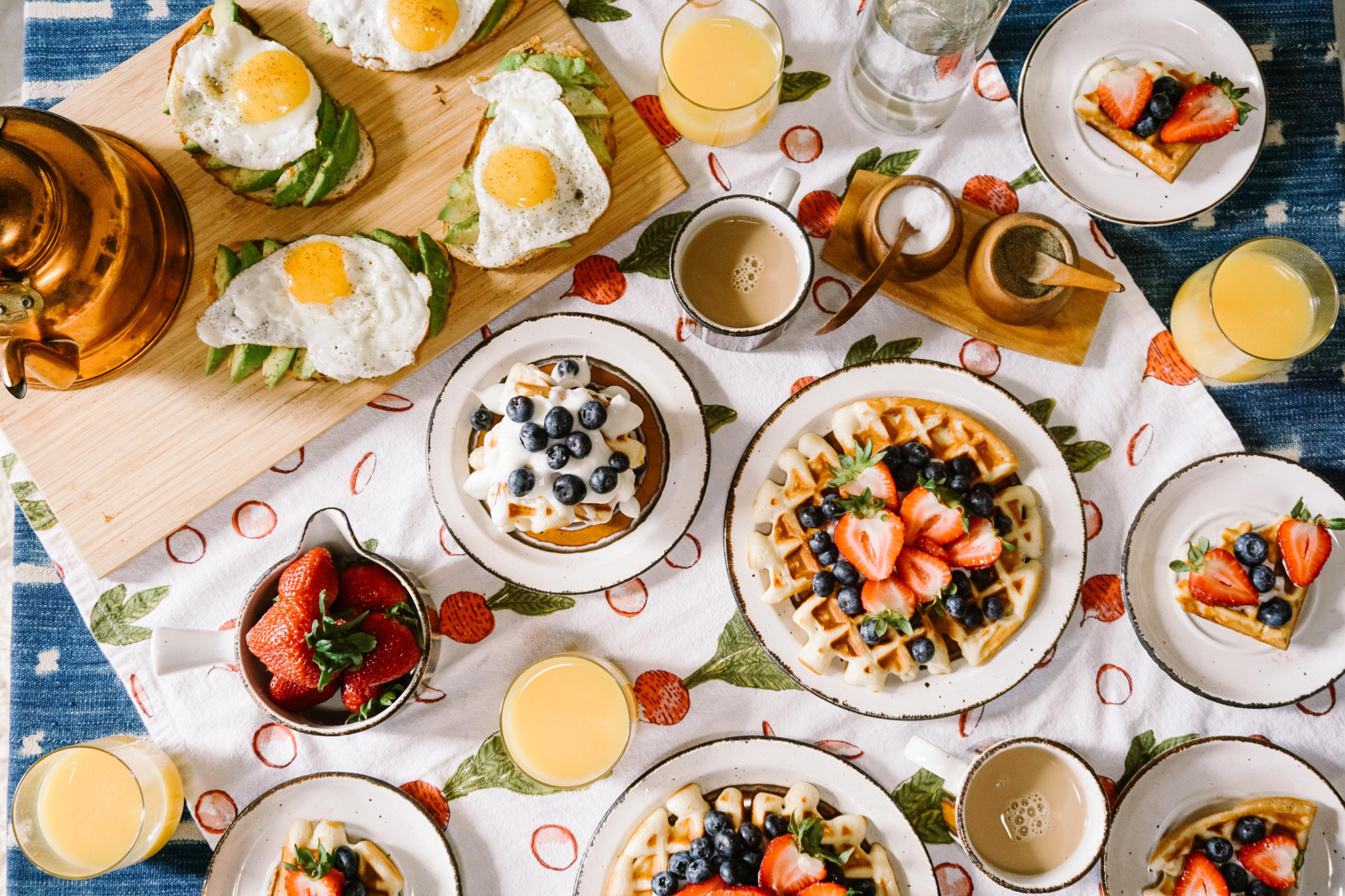 Of course, no Easter brunch is complete with an egg-based dish, and those are better if you prepare them right before serving. From the classic eggs Benedict to savory frittatas, pick a recipe that has a twist to the original, so you can wow your guests. But the less last-minute cooking you have, the more time you will have to play the perfect host.
Keep Your Audience in Mind
If you have kids over, it's a good idea to include some fun Easter-themed desserts to your menu along with something to entertain them, like some easy Easter crafts and activities. I also love to make some cute Easter desserts for the kids or an Easter cake. And if you're looking for more breakfast recipes, be sure to check out my roundup of fun and super cute Easter breakfast ideas for kids.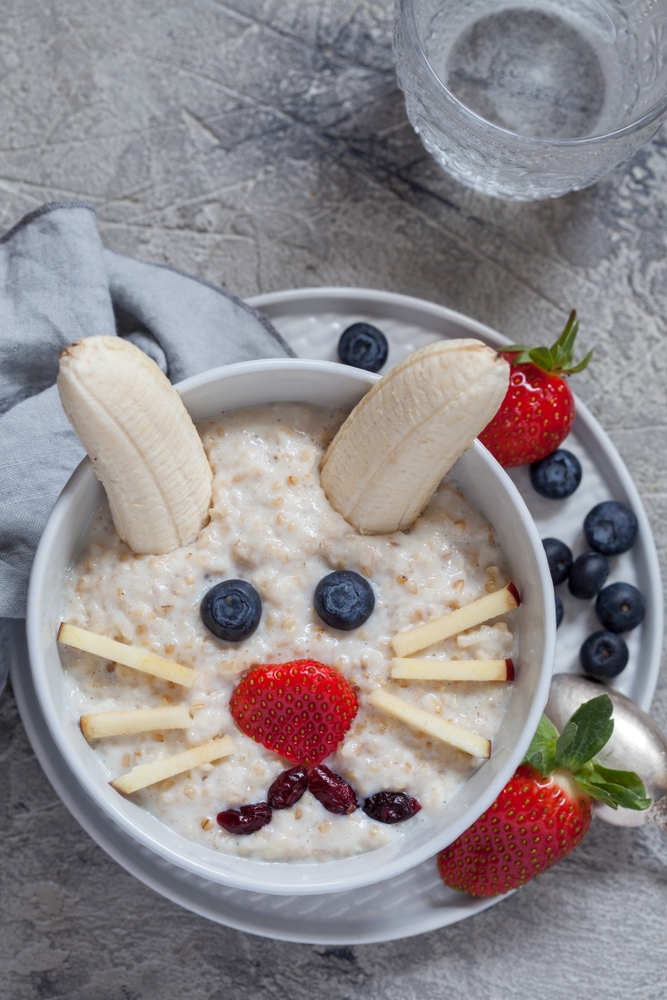 Don't Forget the Drinks!
It's always a good idea to have some mocktails or brunch cocktails for your guests. In addition, you can set up a self-serving beverage station so guests can help themselves to a refreshing mocktail or two.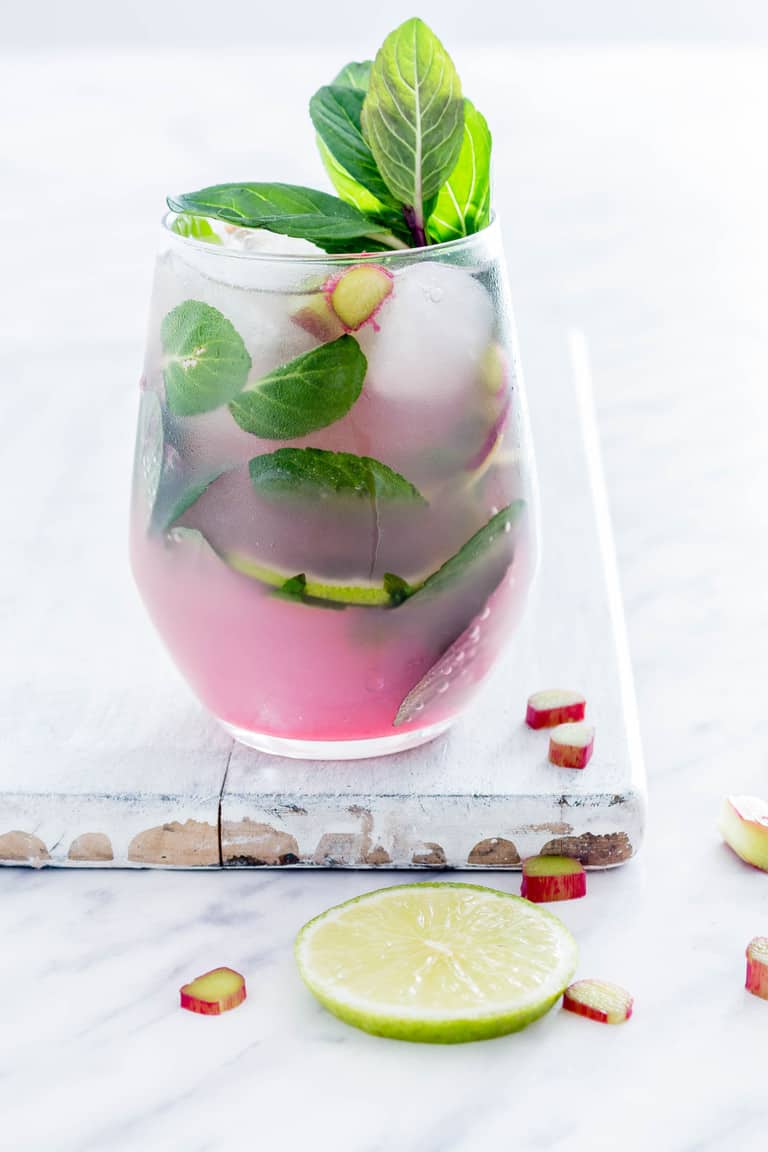 Another great option is to make a couple of pitchers of your favorite cocktails and mocktails and label them with fun spring stickers. Set a cute bucket of ice, a couple of water bottles, and a tray with anything else you might need, and let your guests pour away!
What to Include in your Easter Brunch Menu?
I love brunch because you can choose your favorite breakfast recipes and combine them with some of your favorite lunch recipes. The key to a great brunch menu is to offer a variety of dishes without going overboard.
Start by choosing an easy egg dish like a frittata, including something savory and hearty like a ham and bacon casserole or chorizo bake.

Add something sweet like French toasts, a festive tray of

spring-themed cookies

, or pancakes. You can also add something fresh like a yogurt parfait or fresh fruit and finish with a cute

Easter dessert

or two.

Don't forget to include one or two signature

Easter cocktails

or one or two refreshing

spring mocktails

. The key is to include cocktails that have seasonal ingredients or include elements and garnishes that tie them to the

Easter and spring theme

.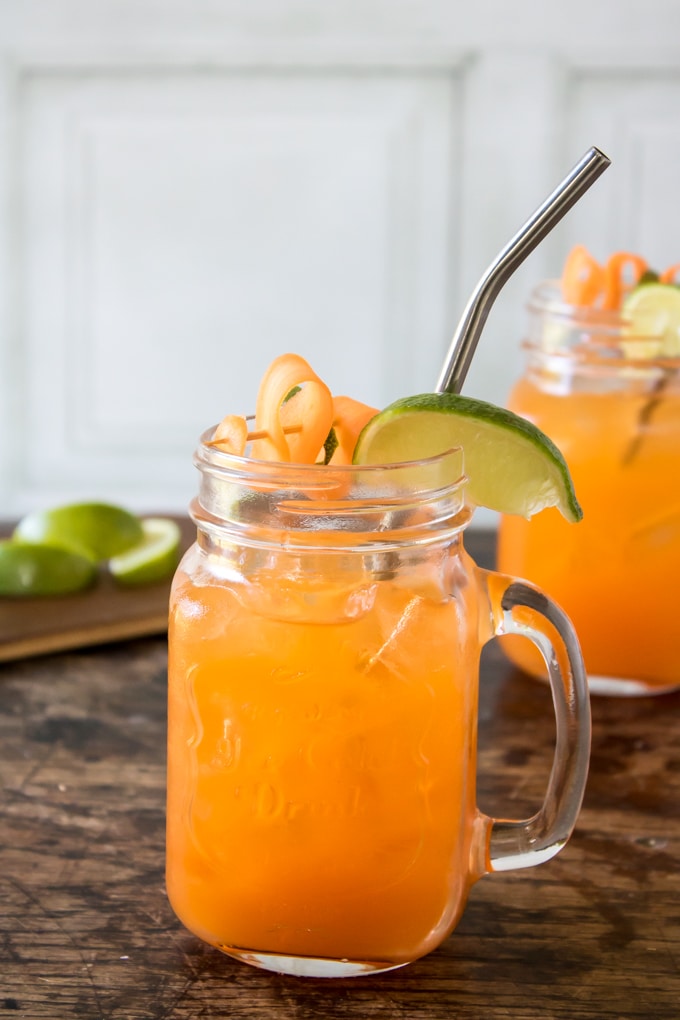 For me, Easter brunch is also a great time to combine all of those spring flavors and add fresh spring produce to the menu. For example, if I'm making an egg dish, I try to incorporate in-season vegetables like artichokes, asparagus, leeks, and spinach.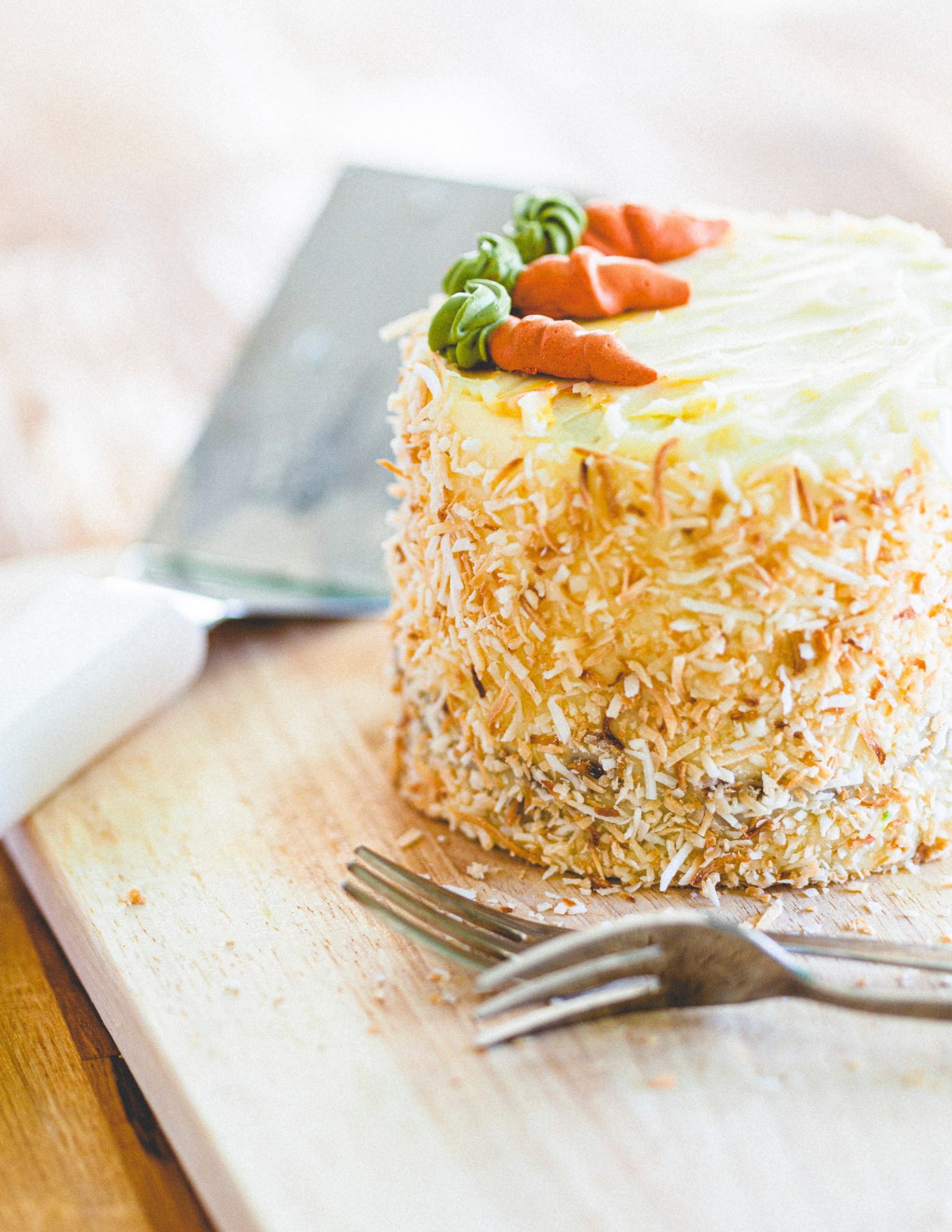 If I'm making pancakes, waffles, cupcakes, or a dessert, I incorporate spring in-season fruits like apricots, rhubarb, strawberries, and mango. And of course, don't forget the carrots; from carrot cupcakes to carrot pancakes and waffles, there are so many fun brunch recipes you can make using carrots.
Easy Easter Brunch Recipe Ideas
Check out our favorite Easter brunch recipes below and choose your favorite to add them to your Easter brunch menu.
When it comes to Easter brunch, an egg dish is always a must. An impressive but simple brunch dish, this recipe for asparagus and egg tart with smoked salmon and goat cheese on a puff pastry crust will become a favorite.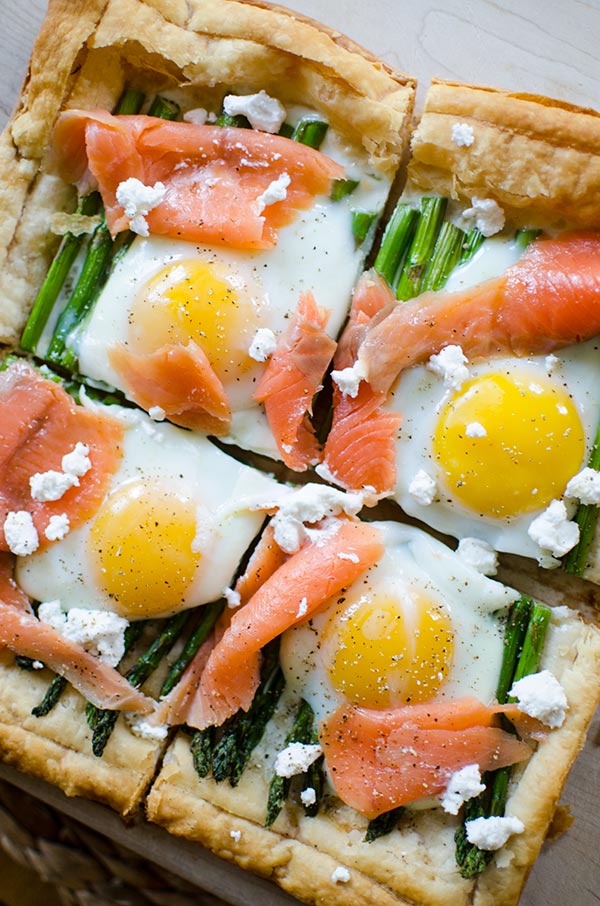 A delicious alternative to a classic eggs Benedict! The combo of crispy potato rosti, perfectly cooked poached eggs, creamy hollandaise sauce, bacon, and a scattering of chives makes your mouth water just thinking about it.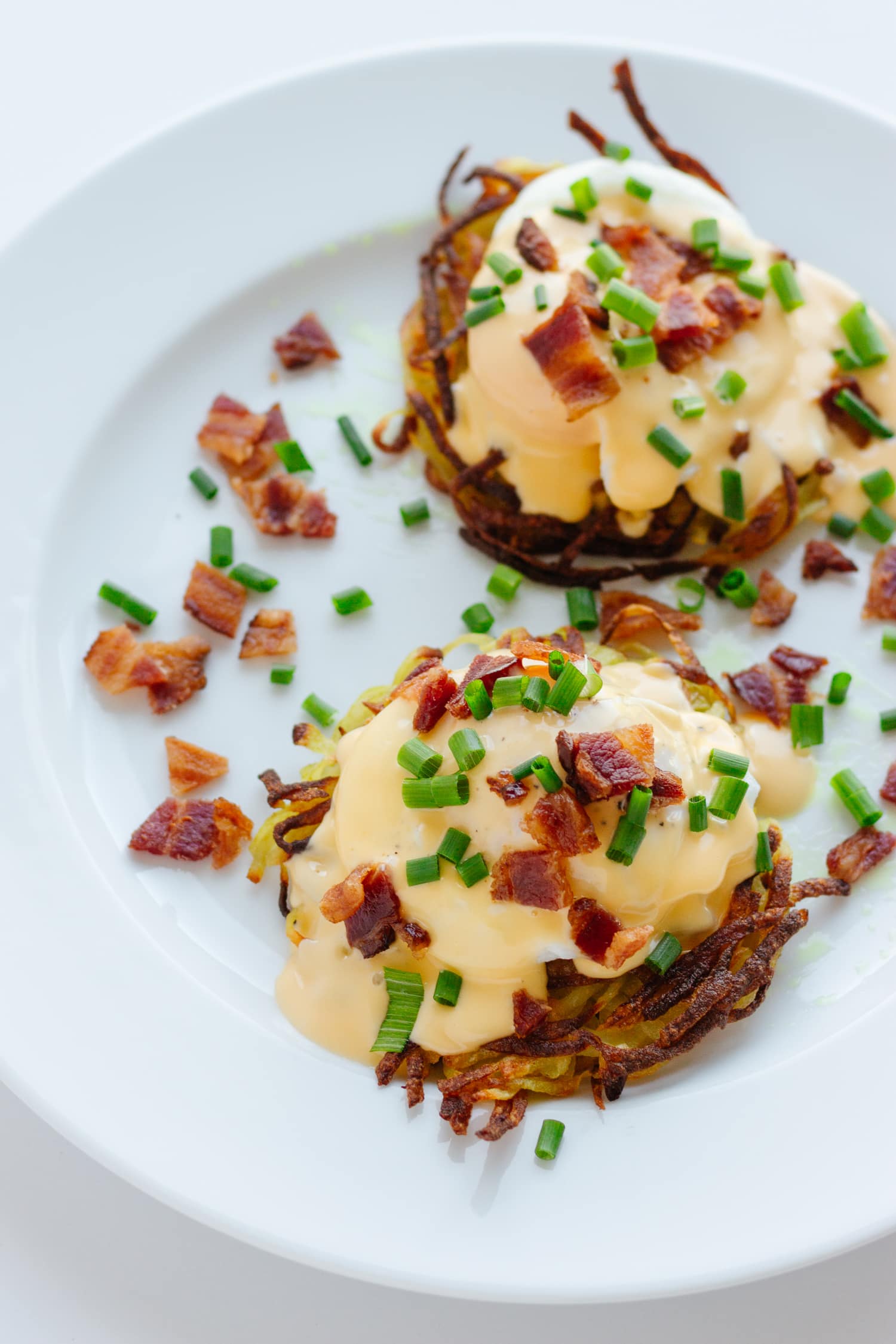 This delicious berries and mango French toast casserole with chocolate drizzle is the perfect Sunday brunch dish. Leave it in the fridge overnight and pop it into the oven in the morning for a quick and fantastic breakfast recipe that will please everyone.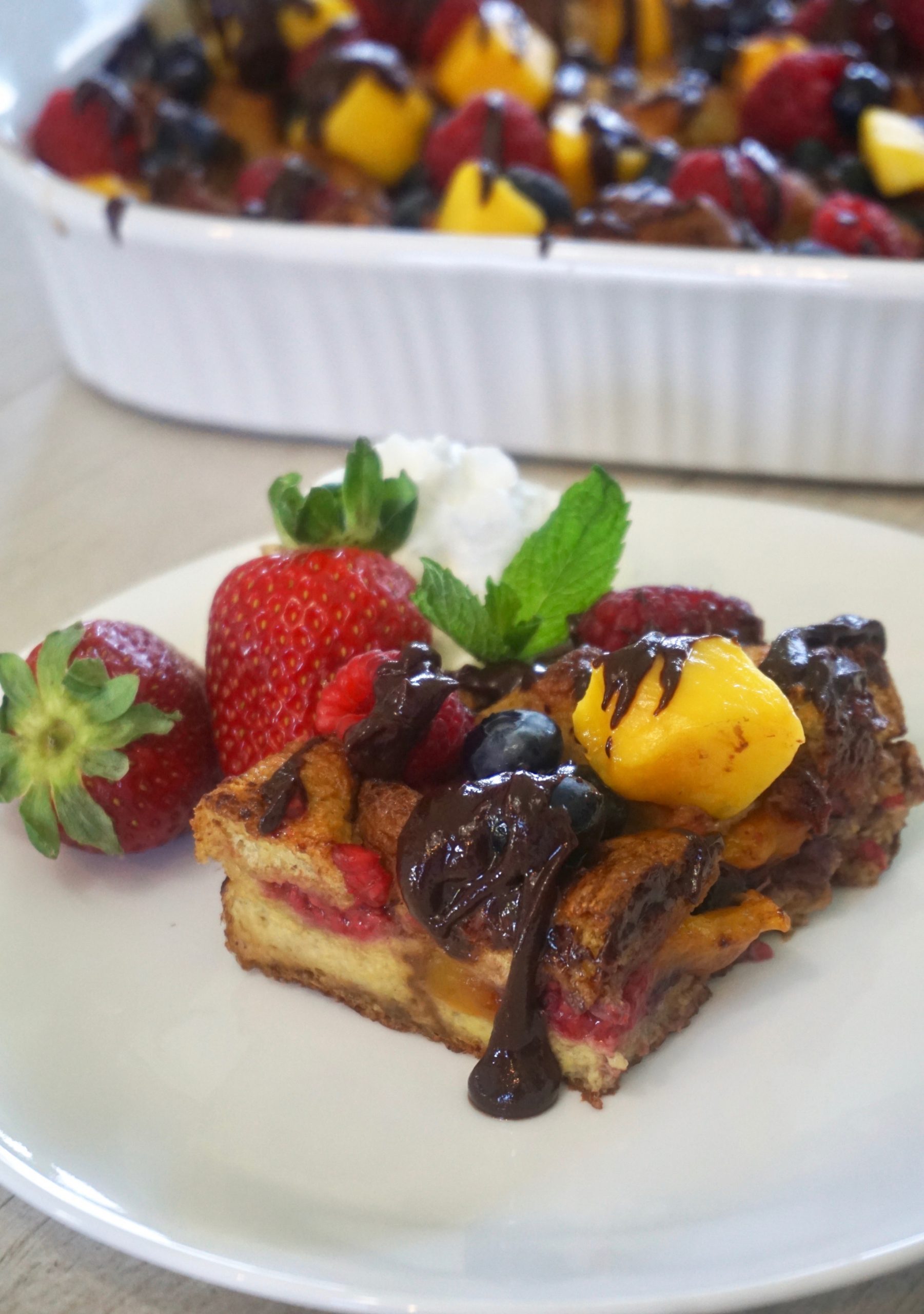 Take your avocado toast to the next level with these delicious and fancy brunch puff pastry squares topped with a poached egg. These make the perfect Easter brunch dish!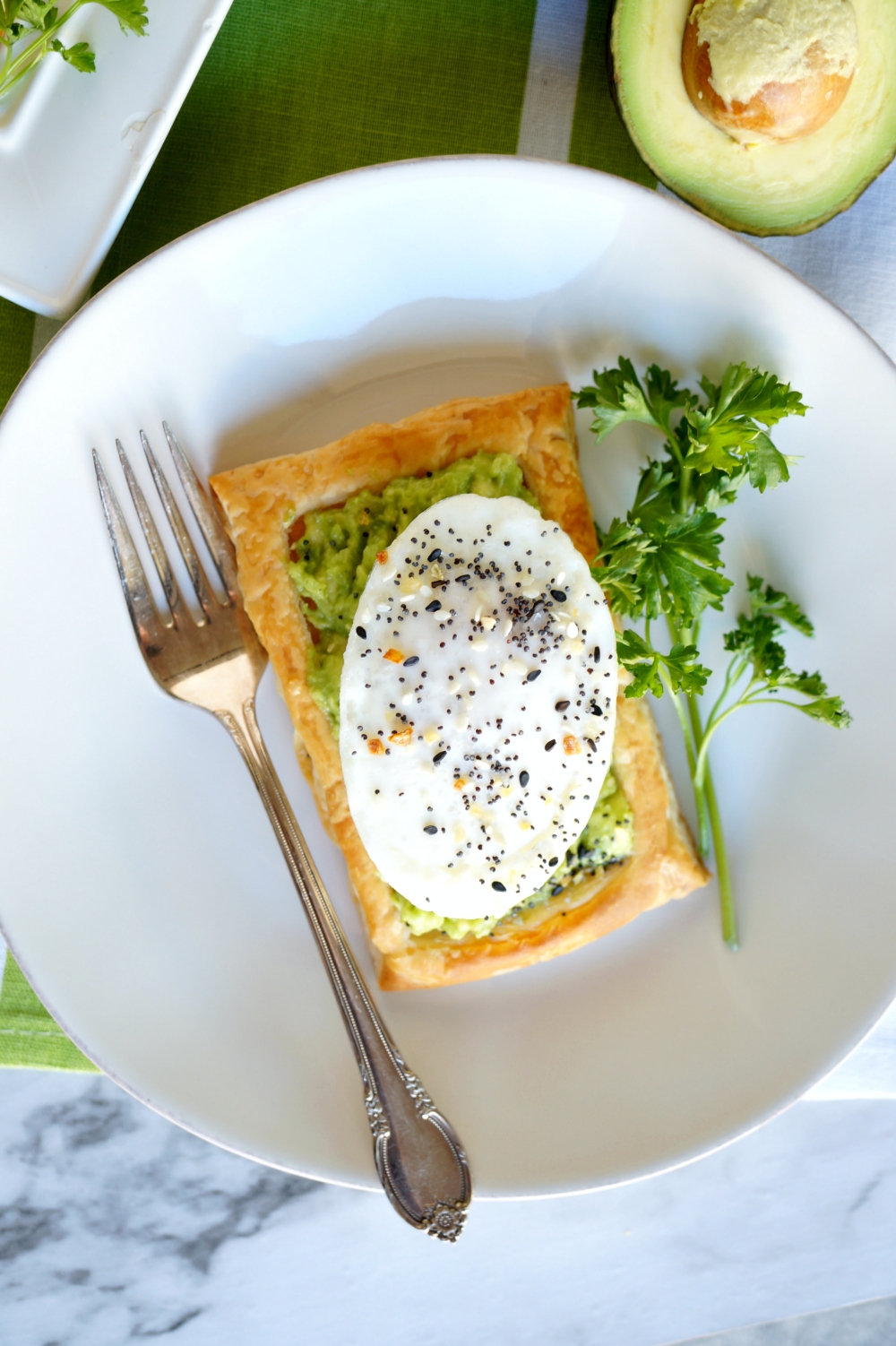 This traditional Italian Braided Easter Bread (Pane di Pasqua) is a show-stopping centerpiece. The light and fluffy sweet bread tastes incredible and is braided around eggs that cook while it bakes.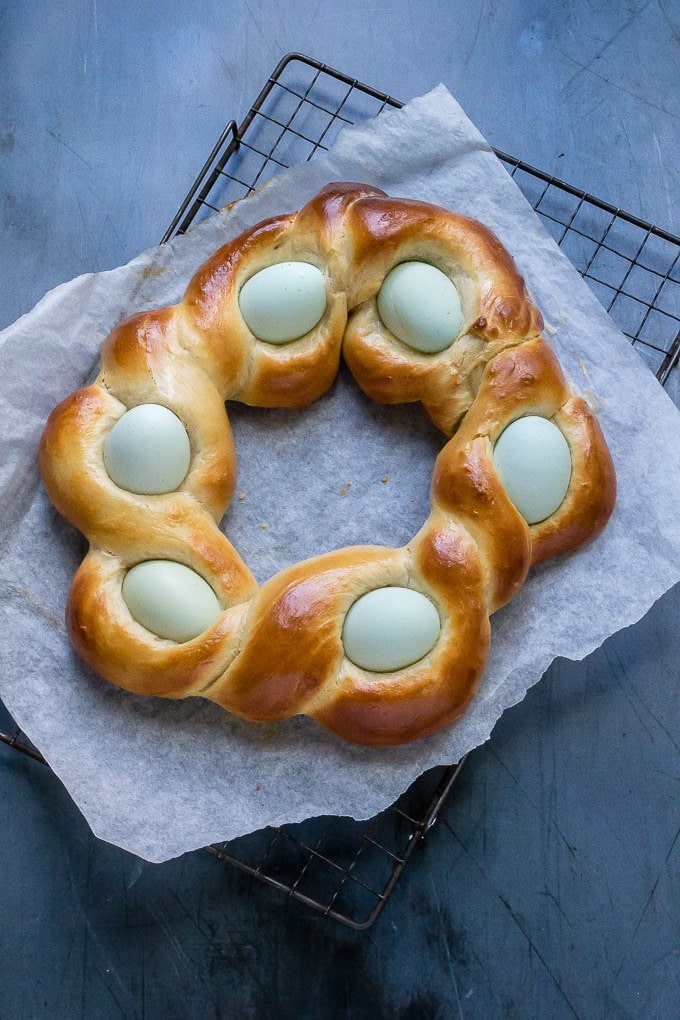 These mango tiramisu pancakes are like heaven on a plate, and they are perfect if you're looking for a special breakfast or brunch recipe that will impress. So fluffy and light, and the taste of cocoa with a slight hint of coffee combined with the layers of sweet mascarpone whipped cream is sublime!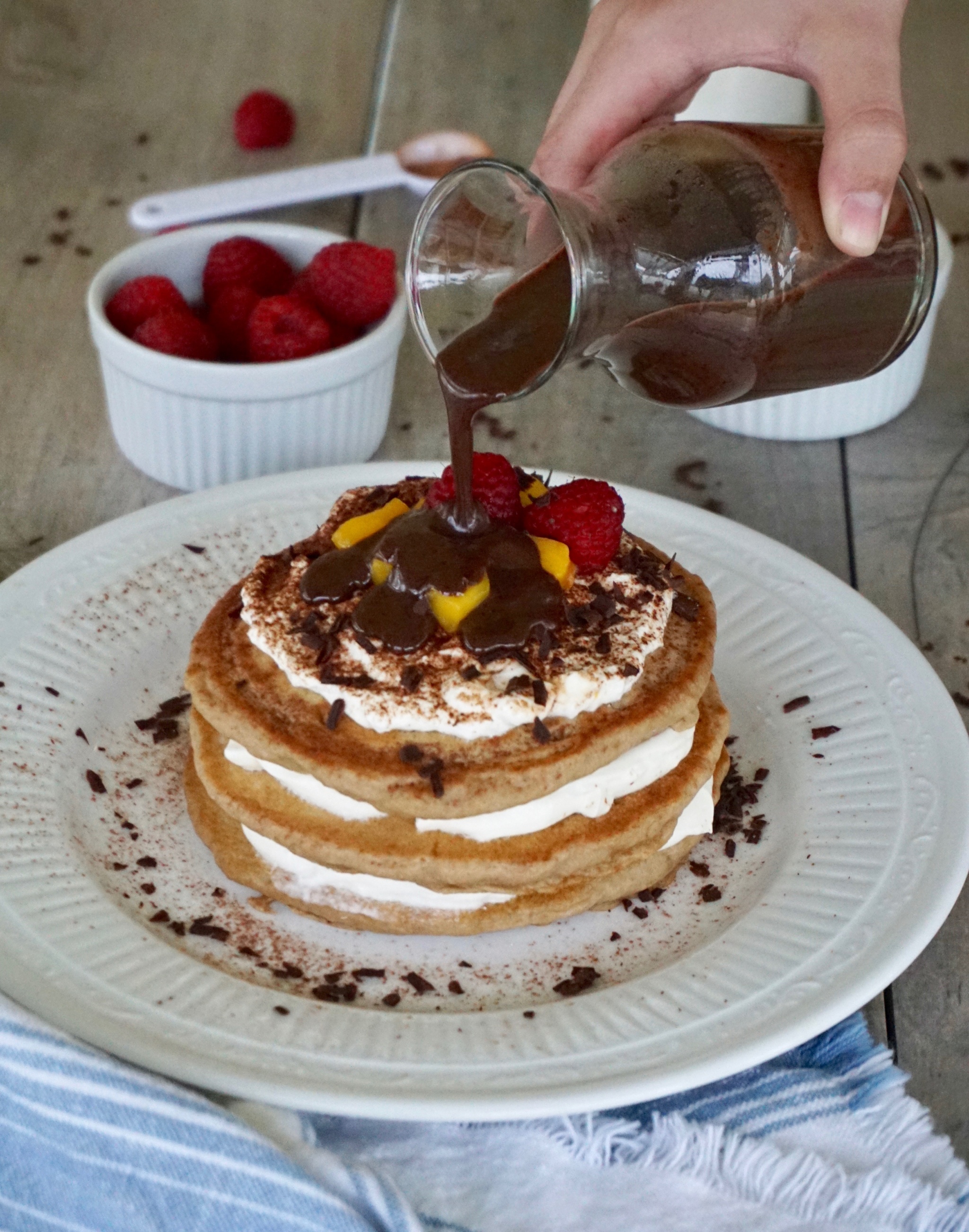 This Slovenian puff pastry stuffed with eggs, ham, and cheese look like giant bon-bon candy! You can serve them as an appetizer or a delicious and decorative Easter dish!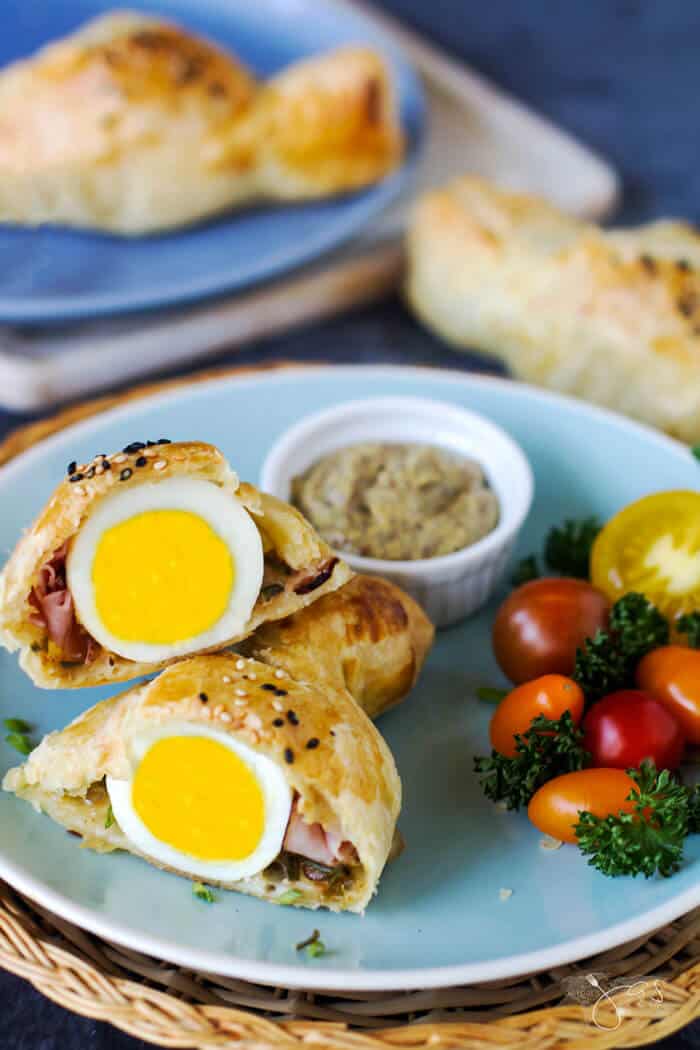 Made with fresh fruit, a soft sugar cookie crust, and strawberry cream cheese spread, this fruit pizza is delicious and beautiful. It is the perfect spring dessert to enjoy on your Easter picnic. This fruit pizza is so easy to make, and it's my go-to for summer potluck get-togethers and Easter brunch.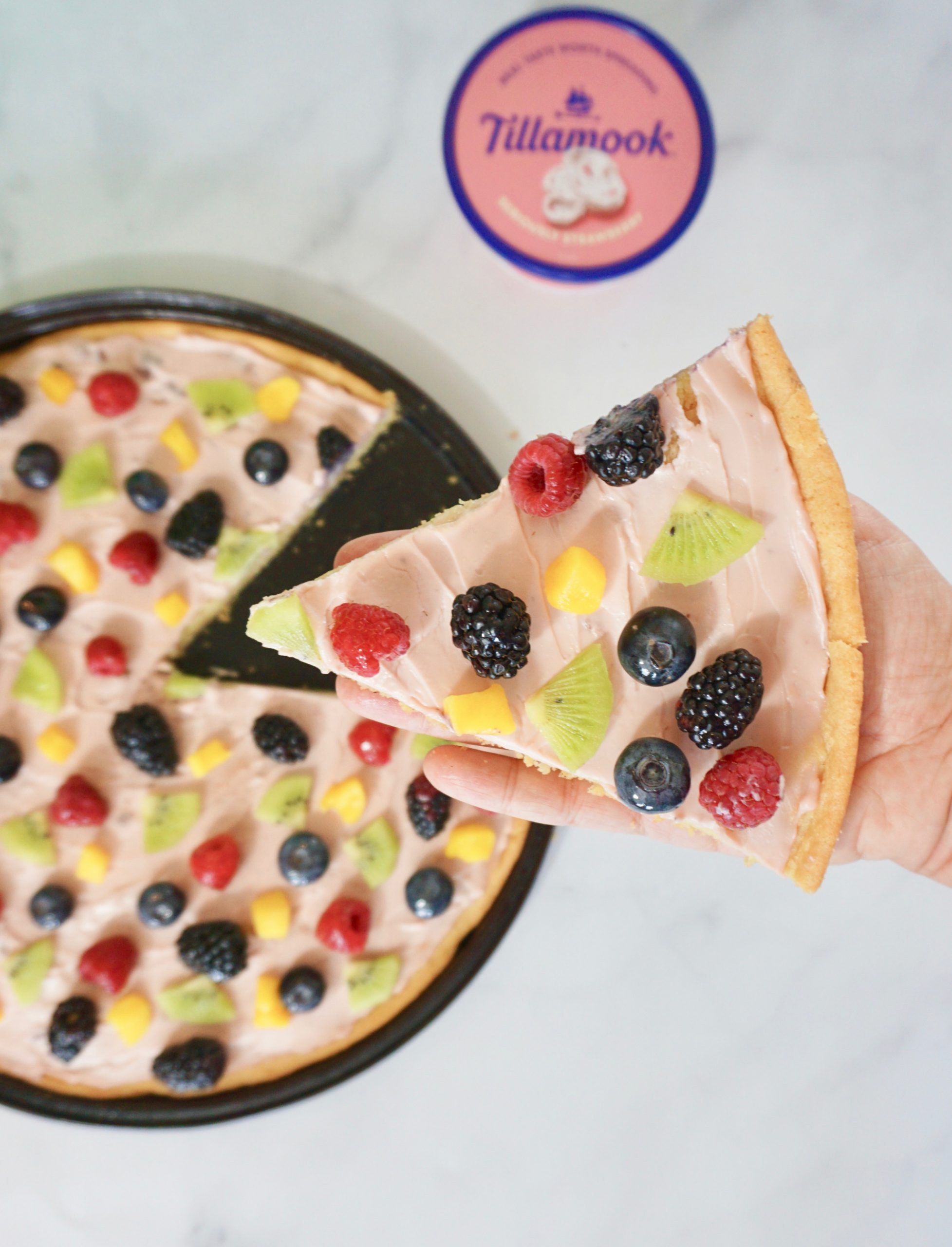 See how to make easy frittata muffins with healthy and nutritious ingredients! This simply savory breakfast muffin recipe is vegetarian, gluten-free, low carb, and keto. These freezer-friendly cheese egg muffins are perfect for meal prep, a tasty snack, and a lunch box idea.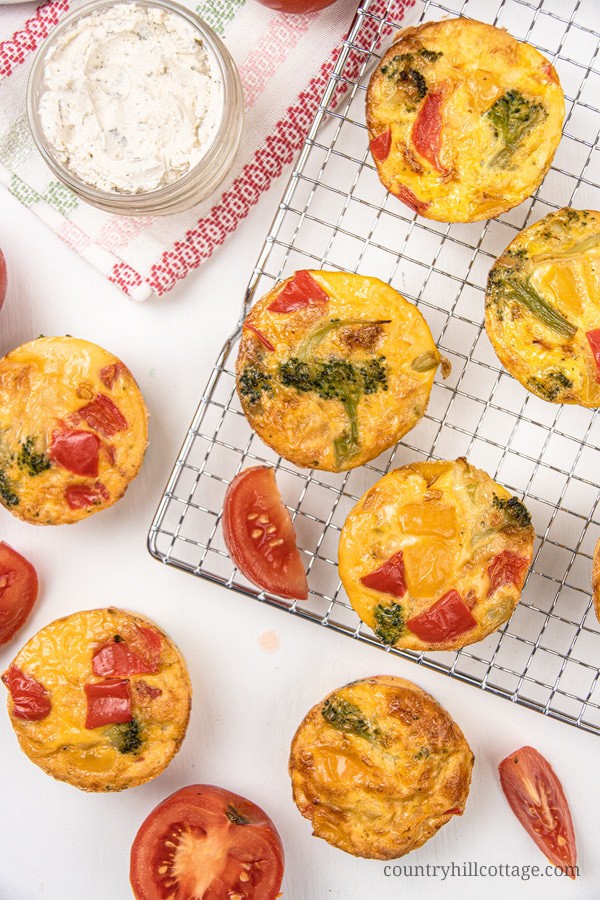 With Easter just around the corner, how about making your own hot cross buns with marmalade glaze? So soft and fluffy, they make a fantastic breakfast centerpiece, evening snacks, brunch, and nibble off the corner ends with a hot cup of tea.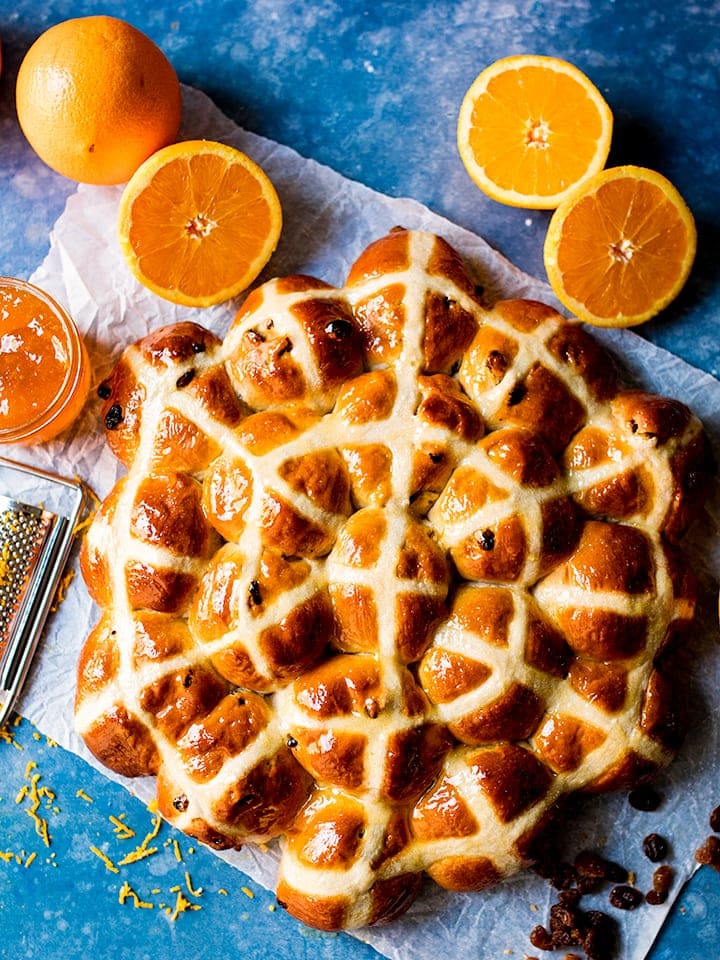 This easy overnight french toast bake is so delicious! Rich buttery brioche soaks up all the eggy goodness overnight. Strawberries and blackberries add their sweet fruitiness to it, and the crunchy cinnamon and sugar topping are to die for.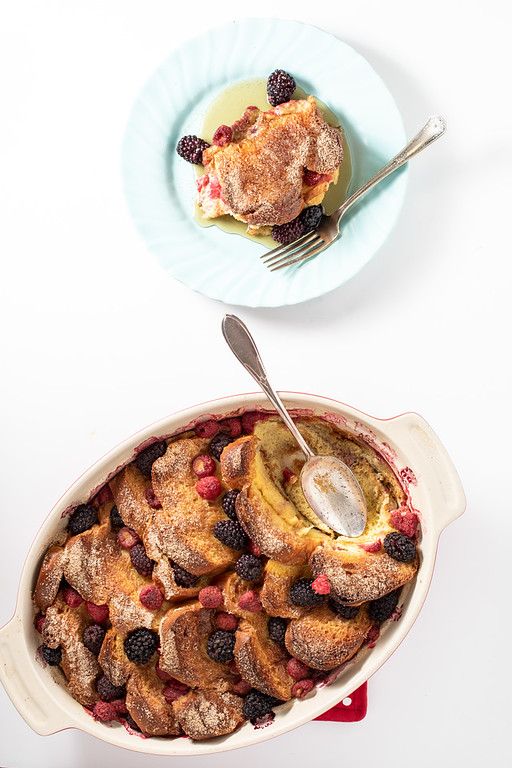 This easy and delicious brunch recipe is great for family and friends! And would work well as part of a bigger Easter brunch feast. It can be prepped from start to finish in a large, well-seasoned frying pan or enamel dish.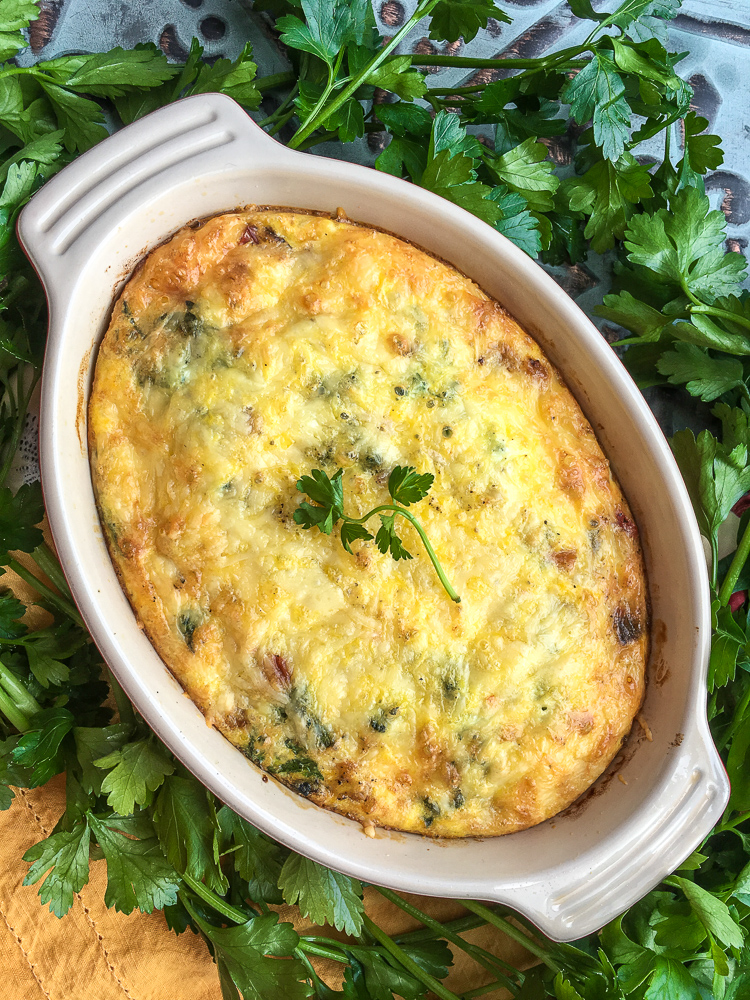 I don't have donuts for breakfast often, but Easter brunch is definitely one of those times when I indulge, especially with these fantastic baked mimosa donuts. Yes, that is correct! These delicious donuts combine my favorite brunch drink and a sweet donut into a brunch treat made in heaven. These are sure to become the highlight of any Easter brunch or celebration!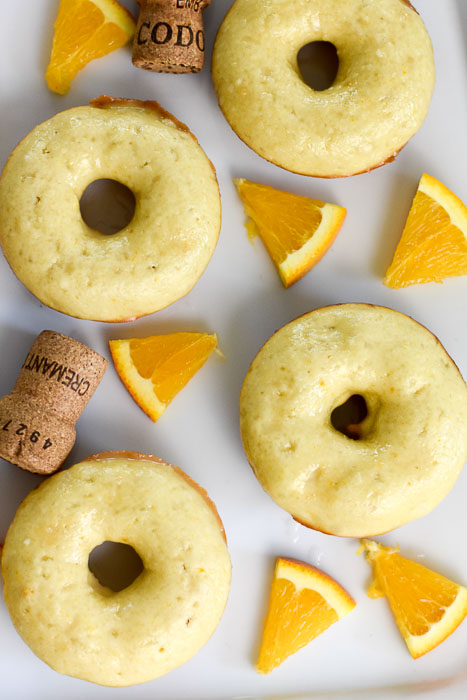 This healthy, filling brunch dish is packed with nutrients and slow-release energy. Served with lots of fresh crusty bread, this is an easy one-pot dish to pull together after a heavy night or a late morning.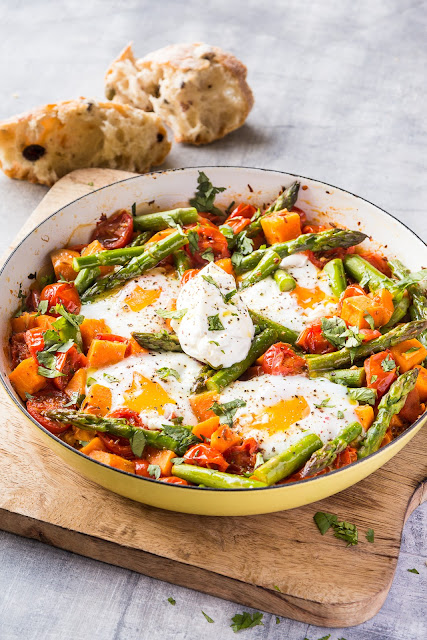 This savory tart is perfect for a leisurely brunch or summer afternoon picnic. And despite its gorgeous bakery-window look, it comes together so quickly that it may be the simplest showstopper you've ever made.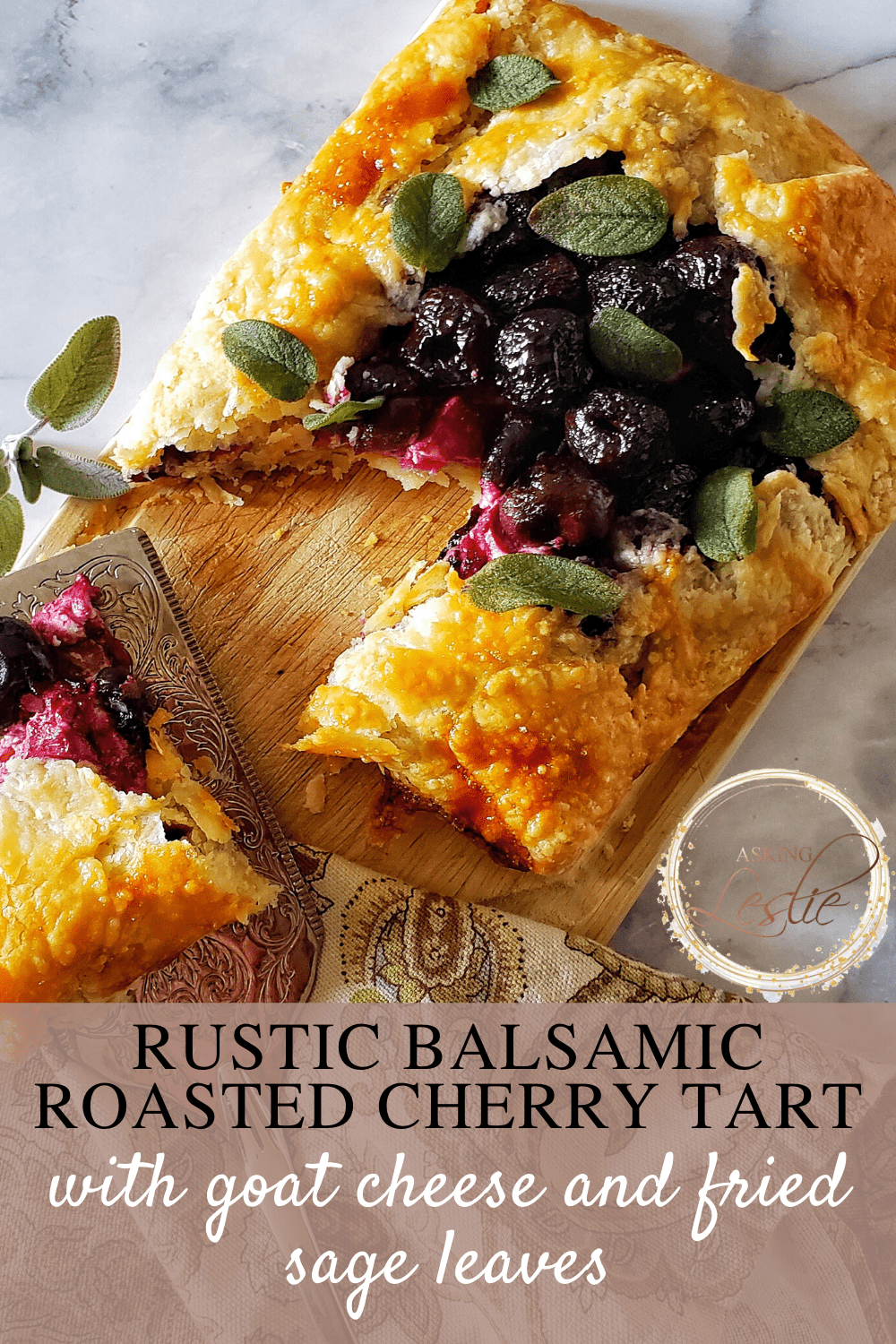 This traditional Croatian breakfast casserole has everything you want in a hearty brunch recipe. Made with bread, ham, bacon, potatoes, and Swiss chard, this delicious breakfast casserole is the kind of comfort food that makes you feel good.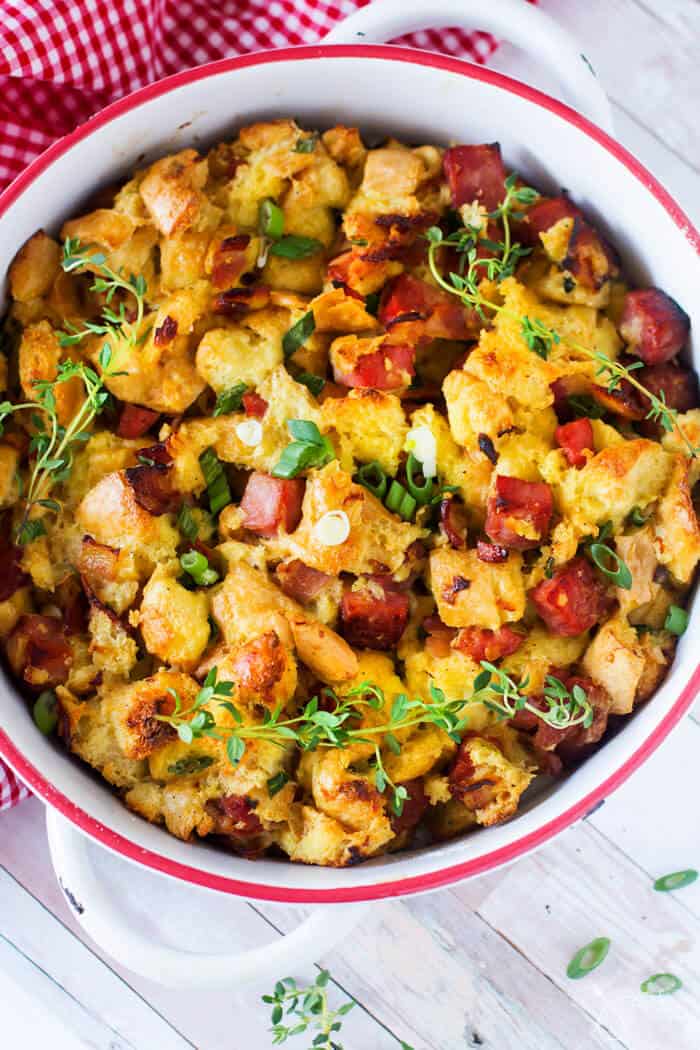 This vegetable tart is the easiest dish you will make this spring! Each bite delivers a wholesome, silky, savory satisfactory experience. You'll only need a couple of veggies, tofu, soy cream, and a store-bought Vegan-friendly or "accidentally-Vegan" puff pastry.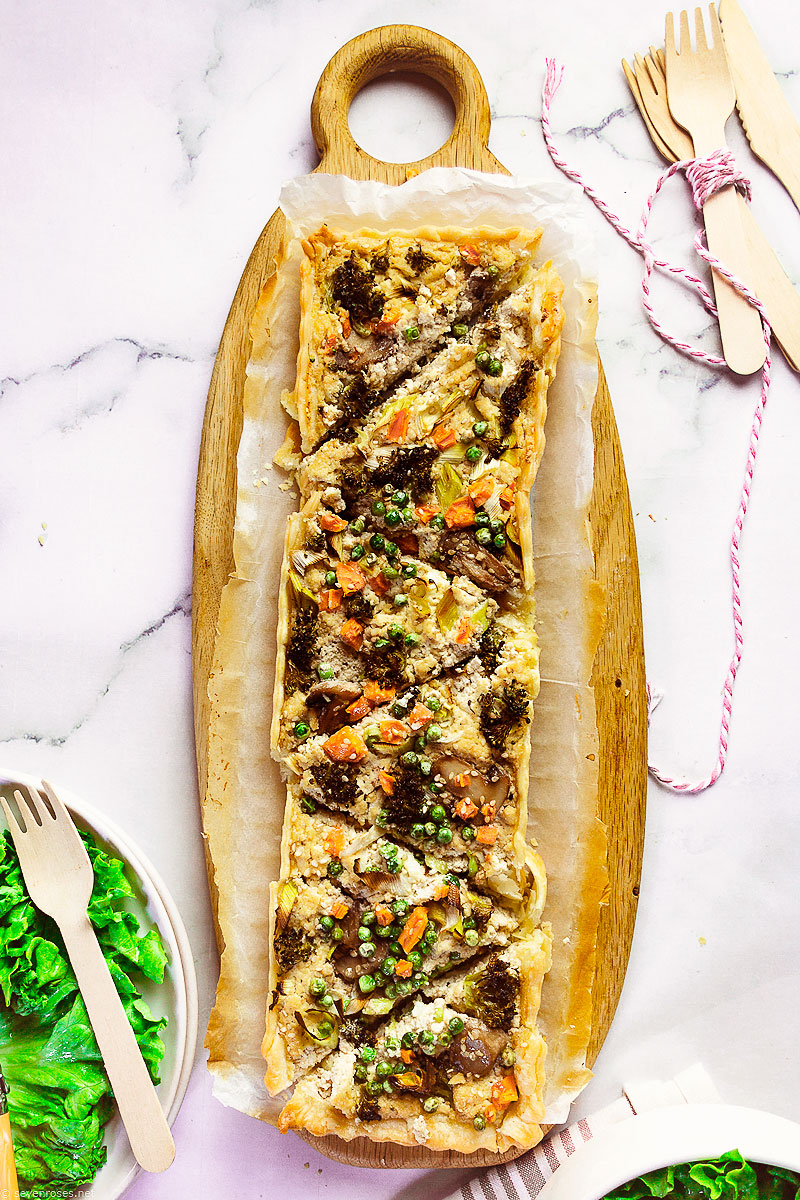 With this Keto breakfast pizza, you can have pizza anytime! A perfectly seasoned gluten-free pizza crust layered with a keto alfredo sauce. It is topped with sunny-side-up eggs, crispy chopped bacon, shredded white cheddar cheese, chopped red onion, and fresh parsley… Yep, this is the best low-carb breakfast recipe ever.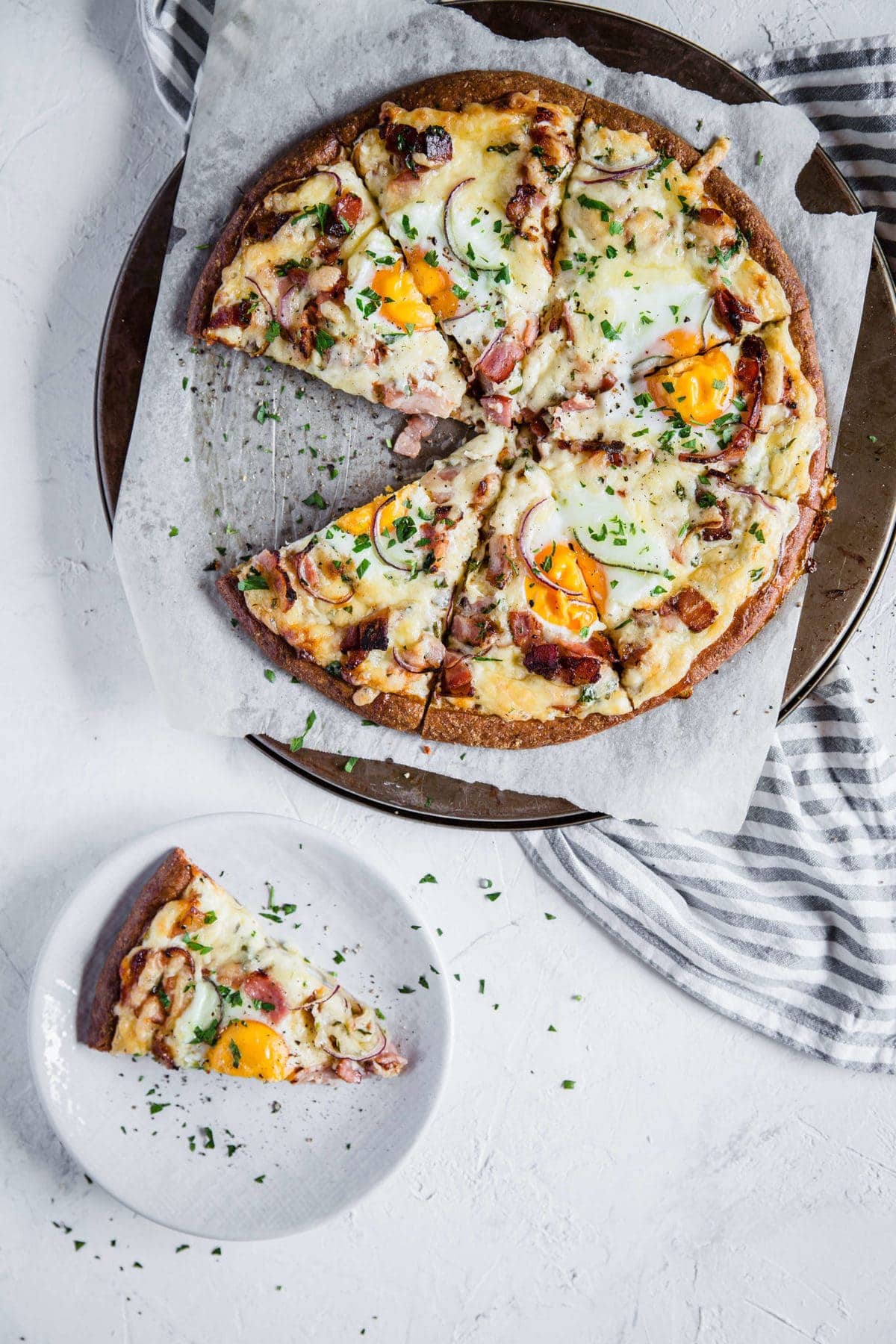 This Keto bake is the perfect comfort food for an Easter brunch. And it is so good topped with sour cream and green onions. The cool creaminess of the sour cream compliments the spiciness of the chorizo perfectly.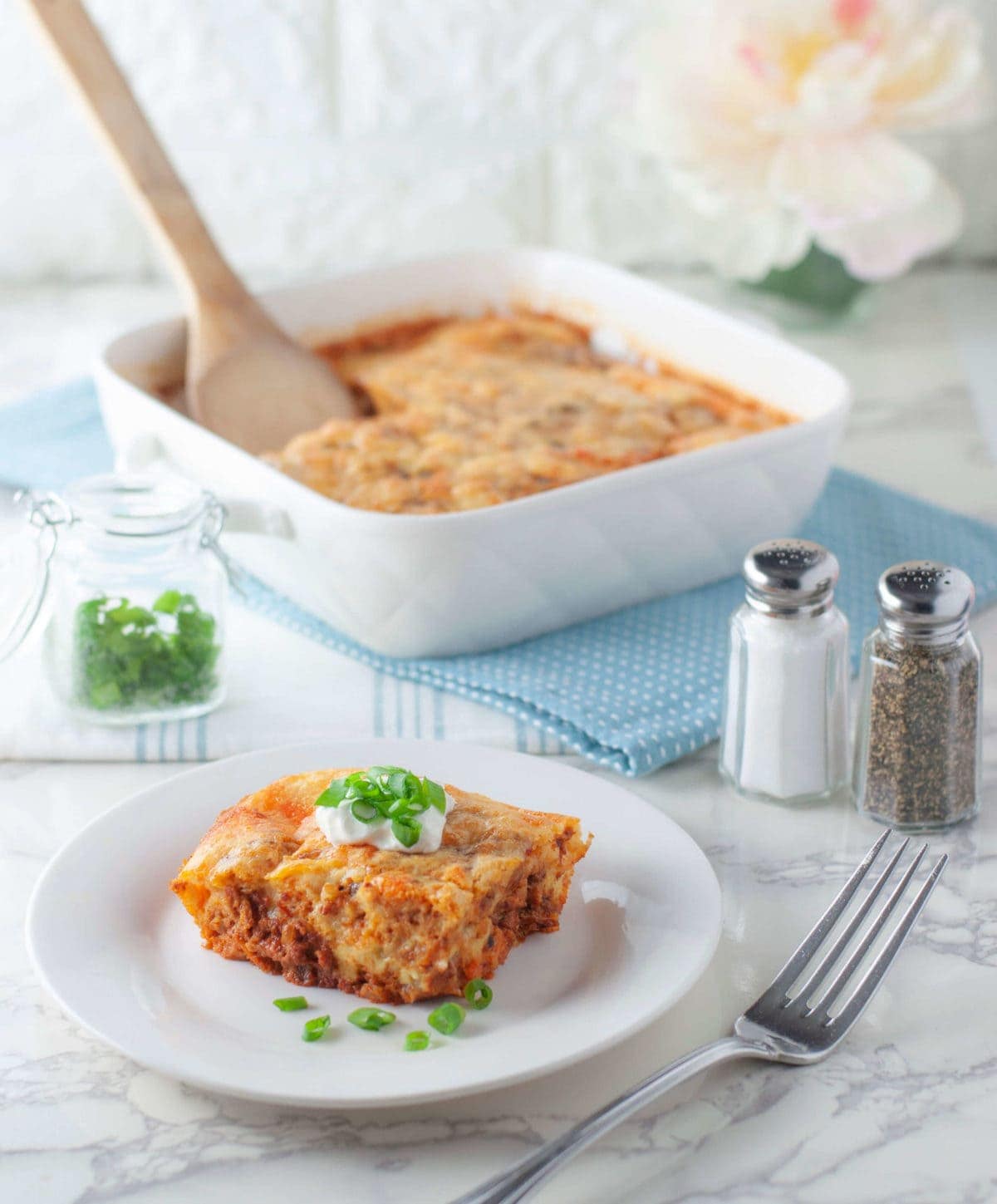 An exciting, easy twist on homemade hot cross buns, this spiced Easter loaf is filled with a cinnamon fruit swirl and served with deliciously moreish hot cross bun flavored butter. Perfect served warm from the oven or toasted and even better turned into an indulgent French toast the next day. The hot cross bun flavored butter takes this to the next level!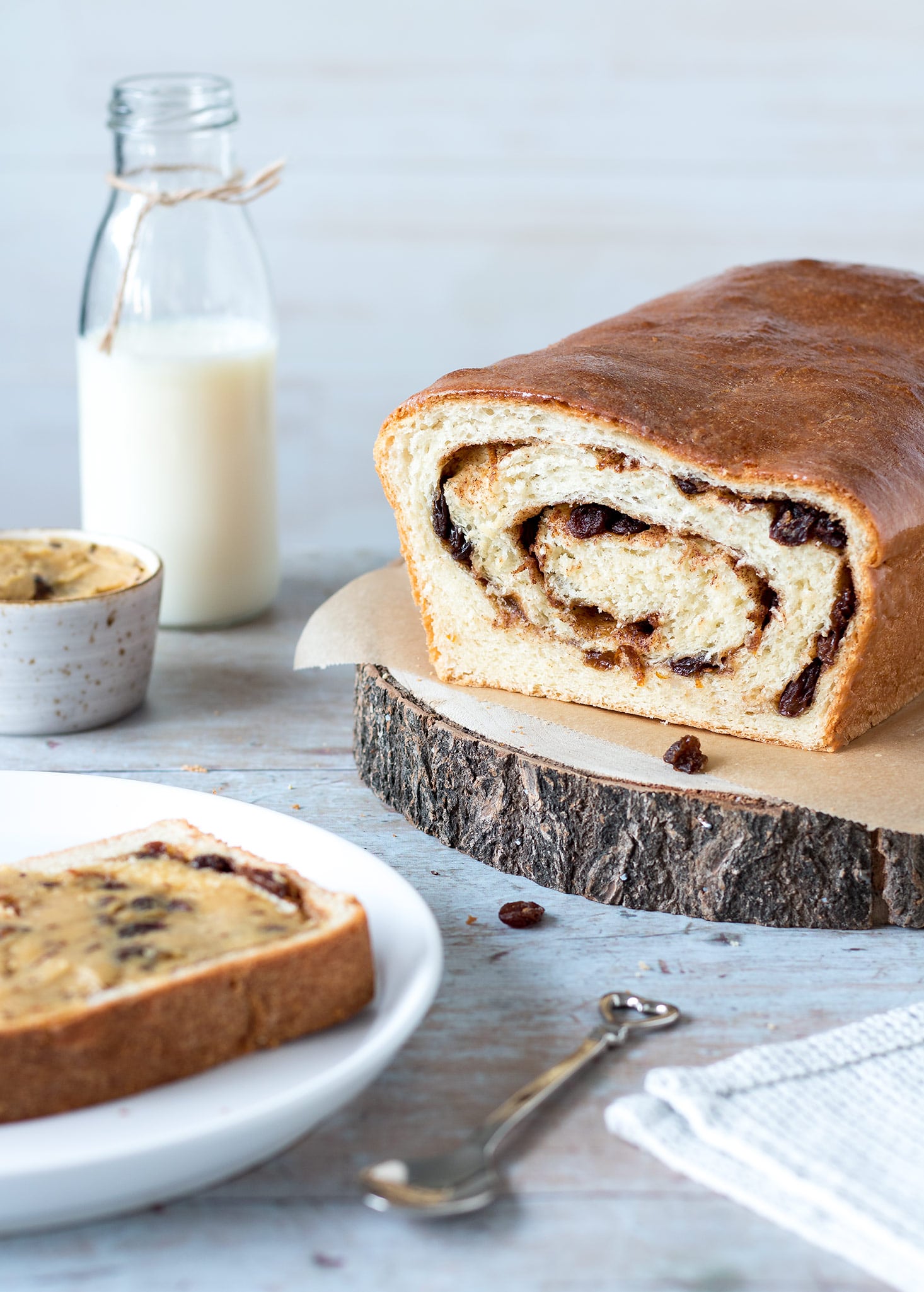 The creamy Greek yogurt combined with fresh fruits and granola makes for a nutritious breakfast packed with lots of protein. The tangy taste of the raspberries balances the sweetness of the mango perfectly. It delivers a beautiful and energy-packed dessert fit for Easter brunch.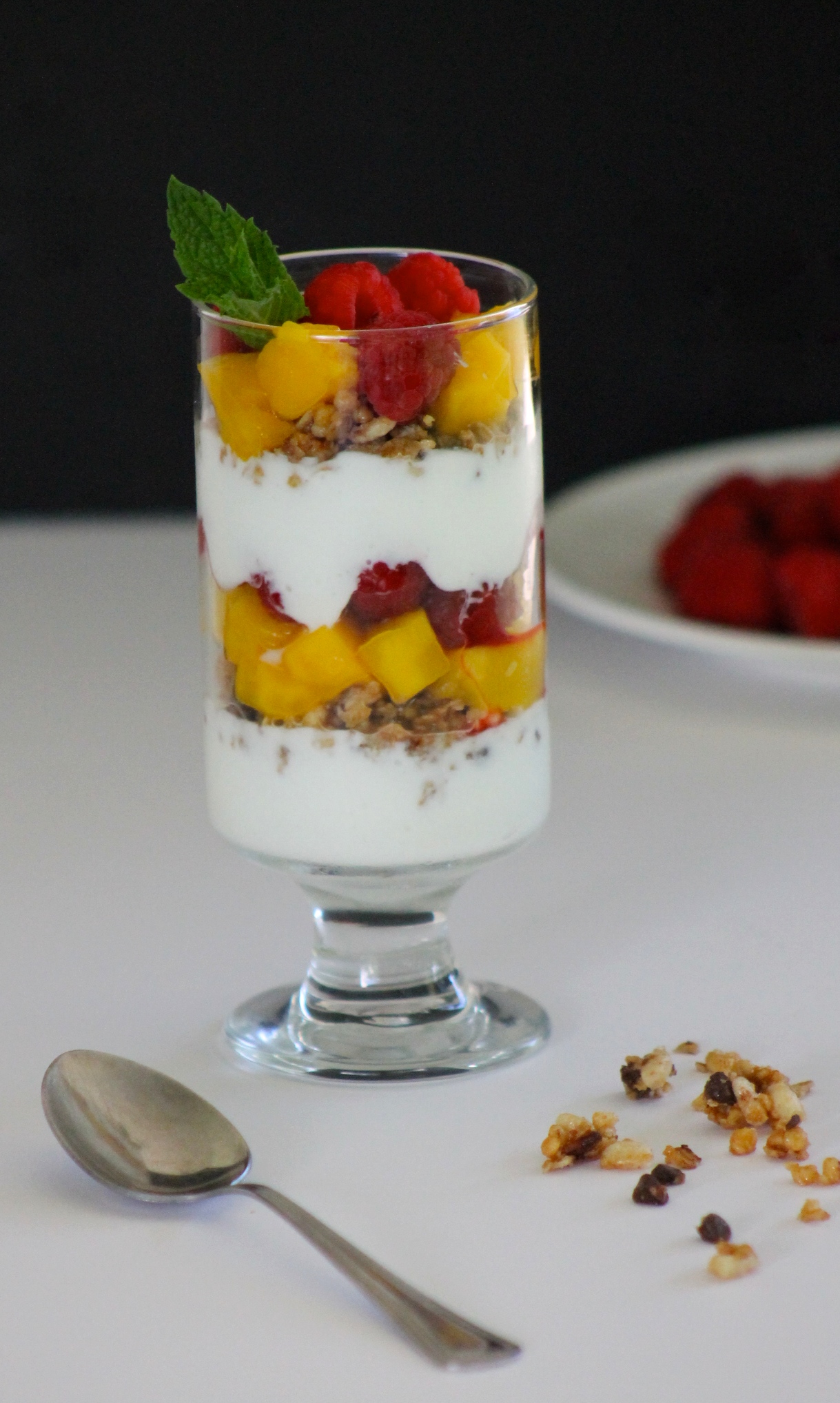 These banana and pistachio muffins with matcha are perfect for using up ripe bananas. Healthy, delicious pistachio muffins that pack a punch! Serve them as a breakfast dish, or add the optional matcha glaze to make it a yummy brunch dessert!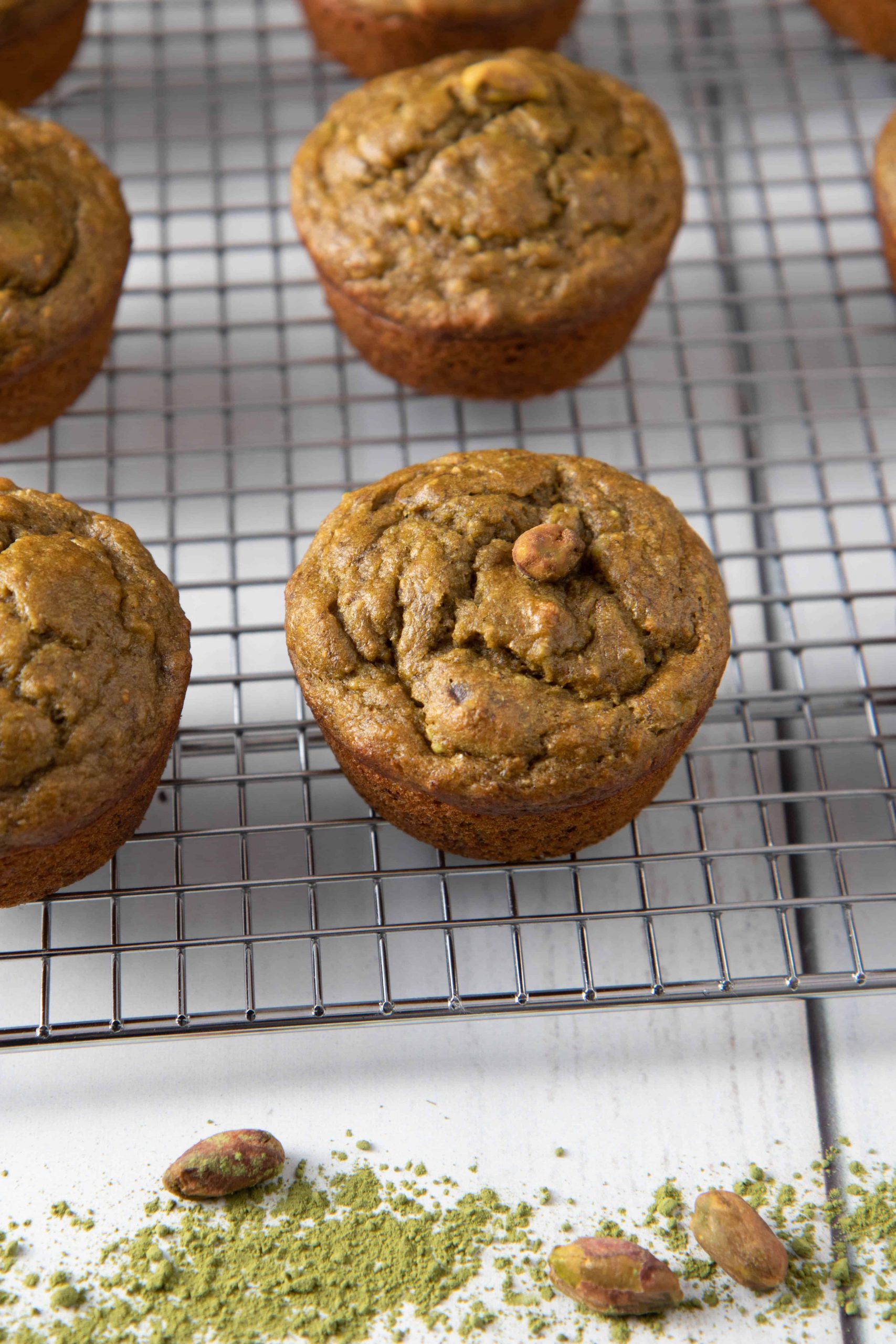 The carrot and the coconut combined with the yogurt frosting make this treat less sugary than a regular carrot cake. And with its cute mini mason jar presentation, it is perfect for a spring picnic or an Easter brunch.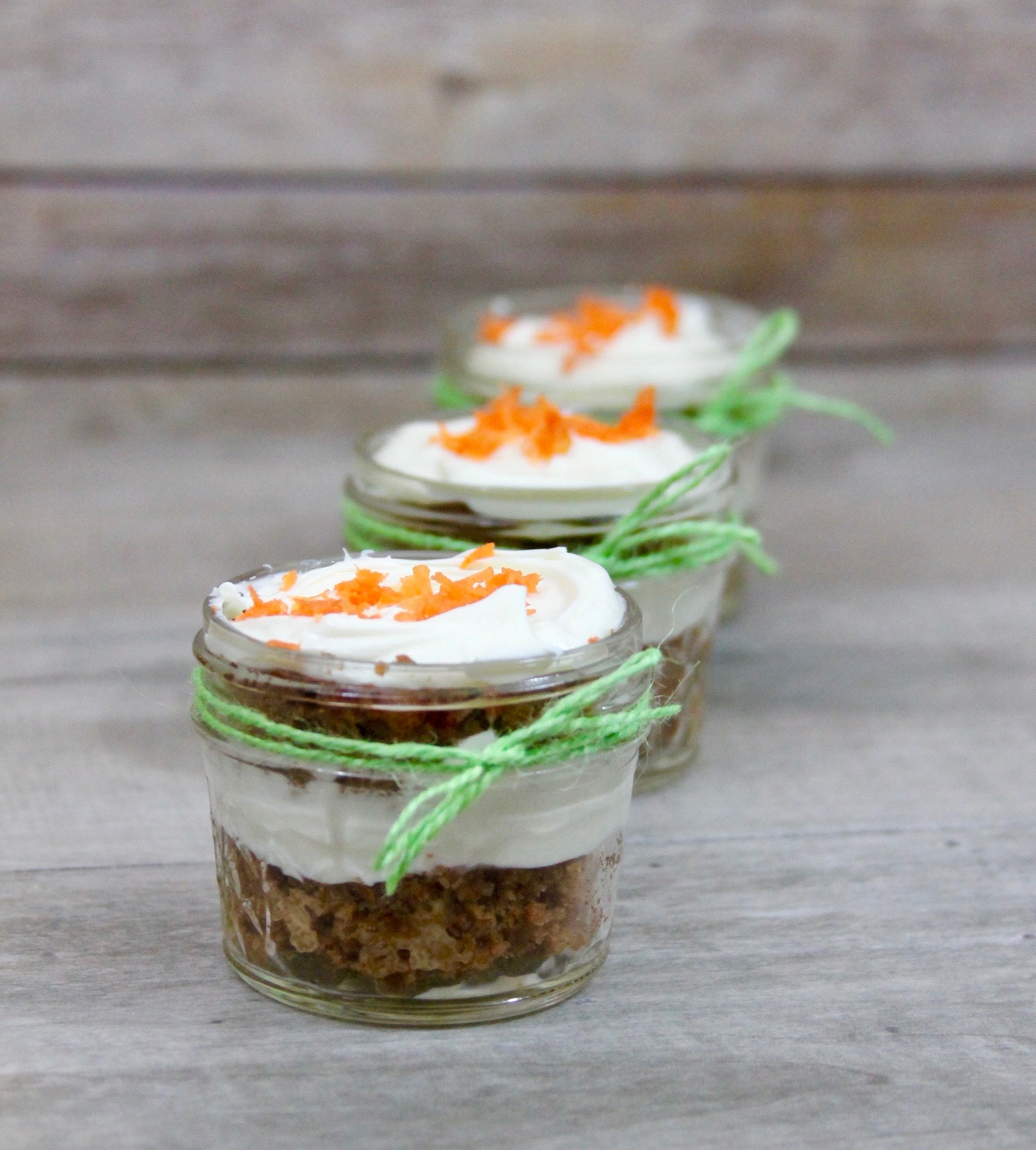 Other Easter Ideas You Will Love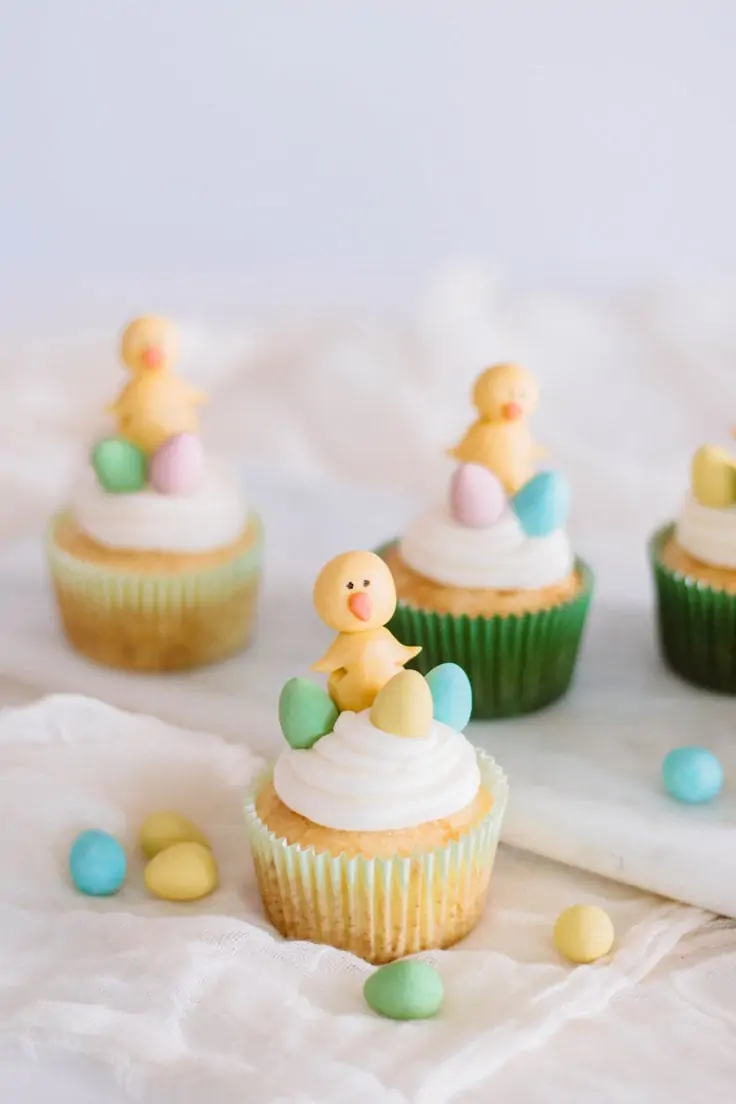 Whether you're hosting Easter brunch or need a brunch dish for an Easter potluck, these Easter brunch recipes are bound to make everyone happy. You're sure to find your next favorite brunch recipe here, from egg dishes and parfaits to a breakfast casserole, savory pastries, and Easter desserts. So, try them out for yourself, and let me know which one is your favorite.