Everyone has their Thanksgiving favorites. For me, it's the homemade cranberry sauce, sweet and tart with a touch of orange, and the cranberries almost whole. I always make a ton of cranberry sauce which means I have lots left over to enjoy recipes made with cranberry sauce for days to come. So if you're looking for the best recipes to make with leftover cranberry sauce, you've come to the right place. I have compiled a list of amazing cranberry recipes using your leftover cranberry sauce. From breakfast and desserts to roasts and side dishes, there are so many delicious and easy cranberry recipes to choose from here.
The Best Leftover Cranberry Sauce Recipes
I know many of you will agree that one of the best parts of Thanksgiving is the leftovers. I love eating Thanksgiving leftovers almost as much as I love Thanksgiving dinner. But when it comes to Thanksgiving leftover recipes, it's not just about the leftover turkey. I wait all year for the delicious recipes you can make with leftover cranberry sauce! From savory meatballs to spicy sopes and vinaigrettes for your salads, give your cranberry sauce a second life with one of these tasty recipe ideas. So this Thanksgiving, make a double batch or maybe even a triple batch of cranberry sauce and get ready to try these fantastic leftover cranberry sauce recipes.
I love homemade cranberry sauce. But it doesn't matter if you love your cranberry sauce sweet or tart, smooth or chunky, homemade or straight from a can; all of these recipes work well with any cranberry sauce. So here are some of the best cranberry recipes that use leftover cranberry sauce. These are so good you're sure to be inspired to make more cranberry sauce once your Thanksgiving leftover cranberry sauce is all gone.
Check out this easy recipe for homemade salad dressing that combines your leftover cranberry sauce with maple syrup and balsamic vinegar. This salad dressing is a sweet and tangy vinaigrette that complements any salad!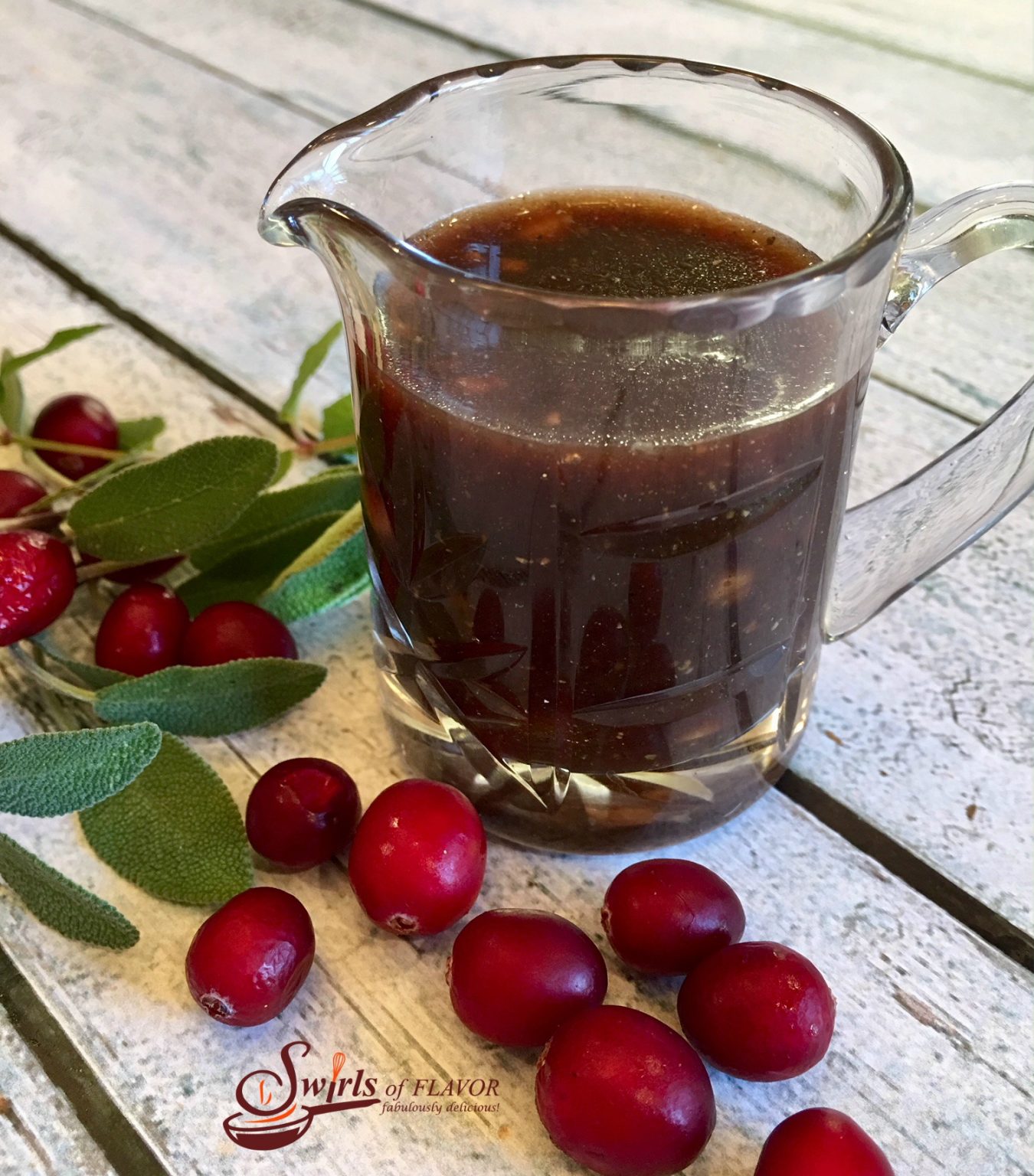 Why not give the traditional sopes a holiday makeover by making a cranberry chipotle sauce? This easy cranberry chipotle shredded turkey sopes recipe gives the classic Mexican antojitos a holiday twist.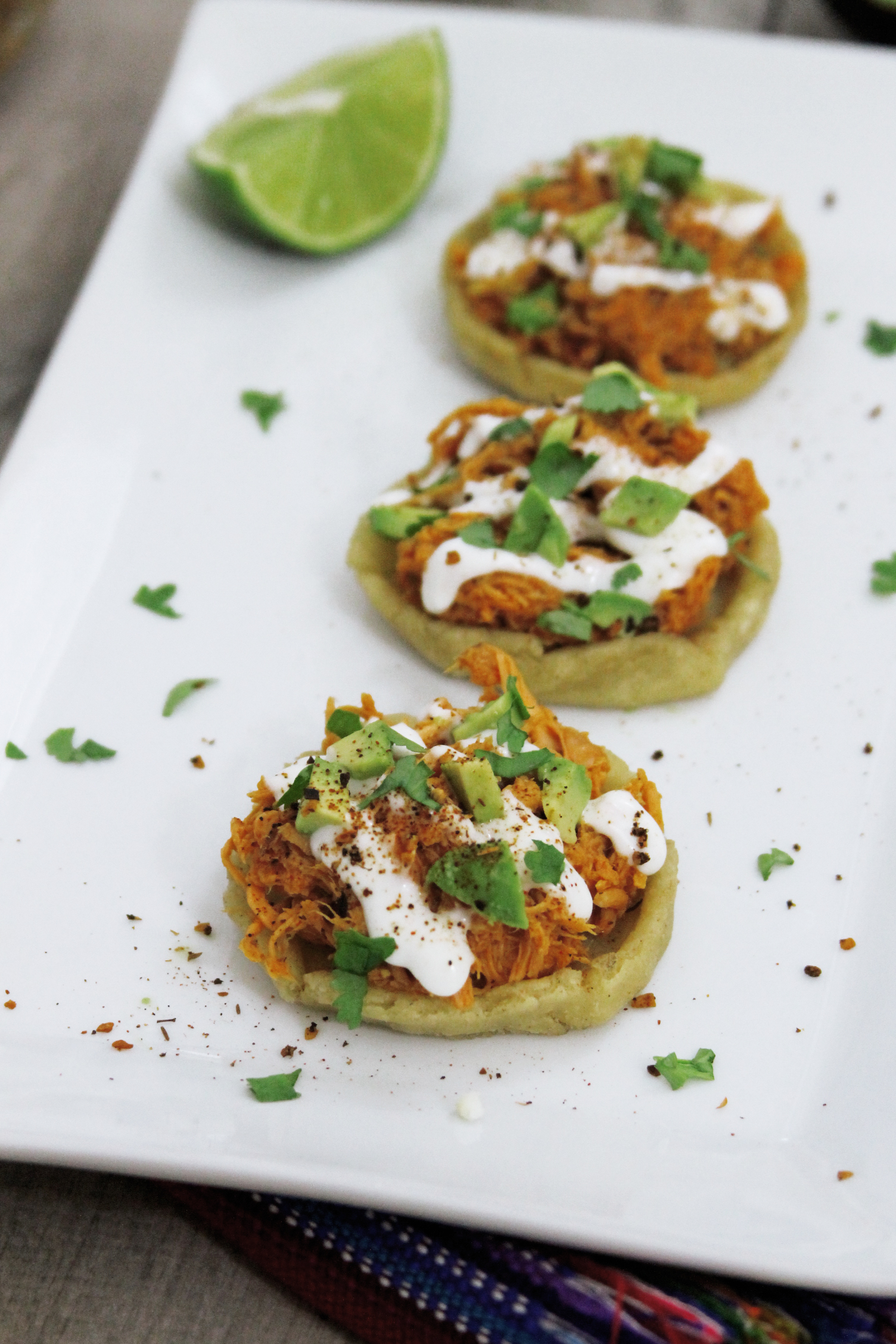 If you like an easy and colorful appetizer, you will love these delicious toasts. Ready in under 30 minutes, they are the perfect seasonal snack or canapé for the holidays and beyond.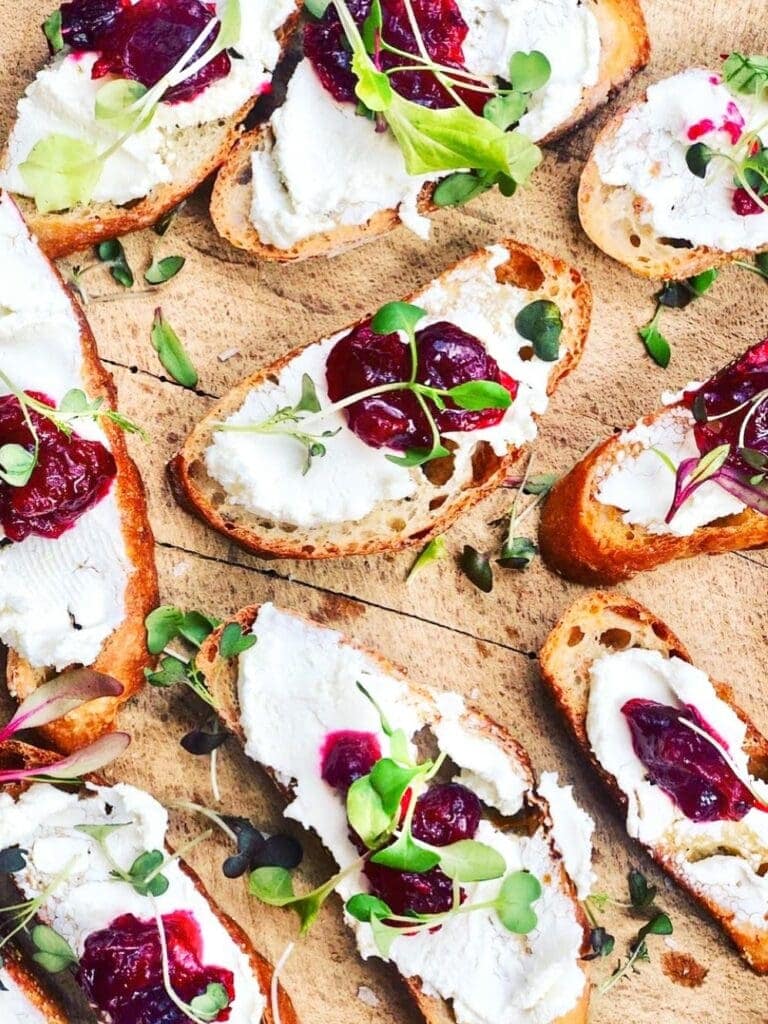 Are you looking for a fast, impressive, and super easy appetizer? This meatball with cranberry sauce recipe is your answer! Store-bought frozen meatballs simmer in your crockpot to create a meatball recipe that is sure to become your new favorite!!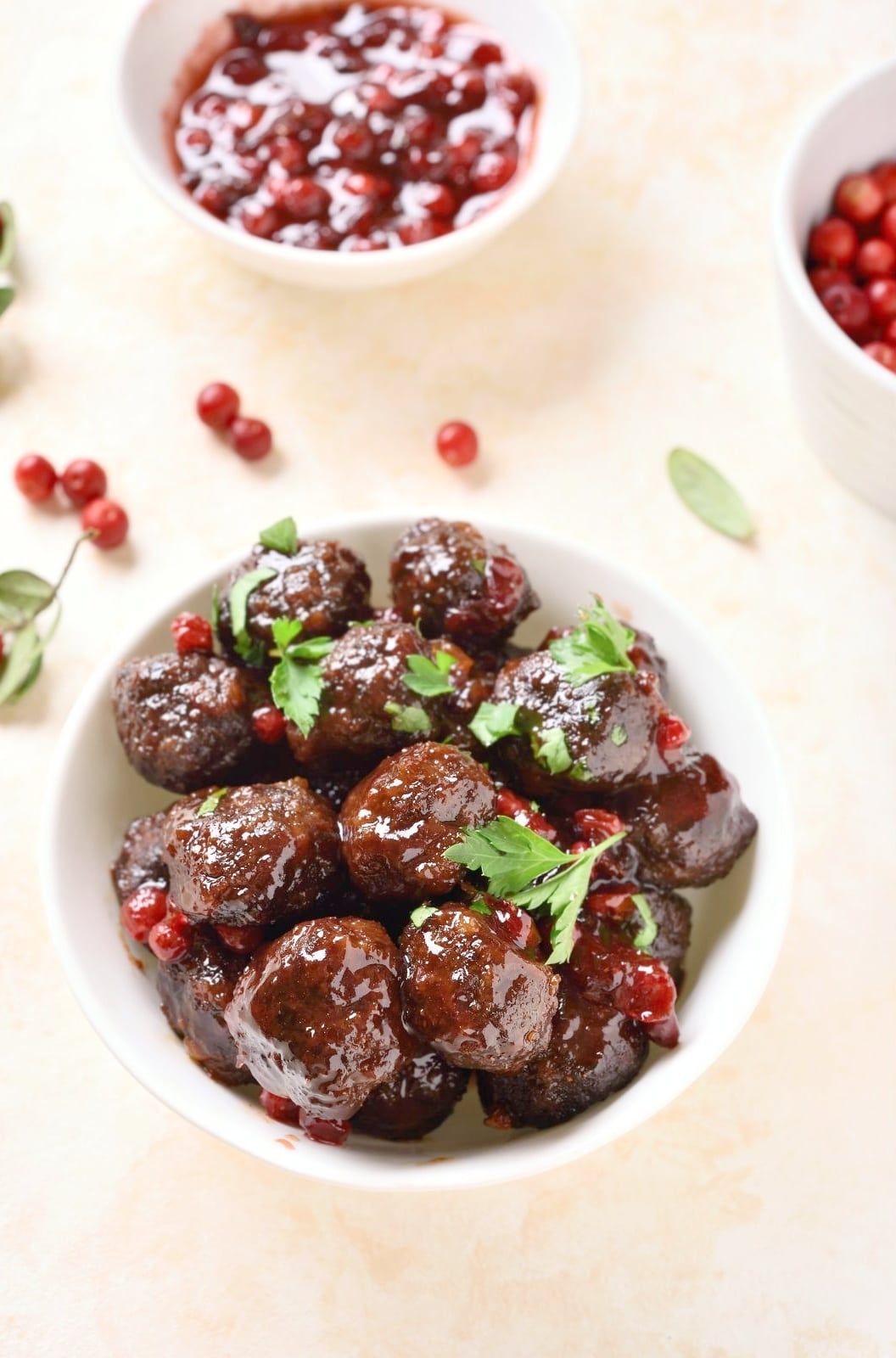 Try this deliciously sweet way to use up leftover cranberry sauce after Thanksgiving. You can whip these muffins up in just a few minutes, and with the richness and subtle tang of sour cream, these muffins are great for breakfast or snacking!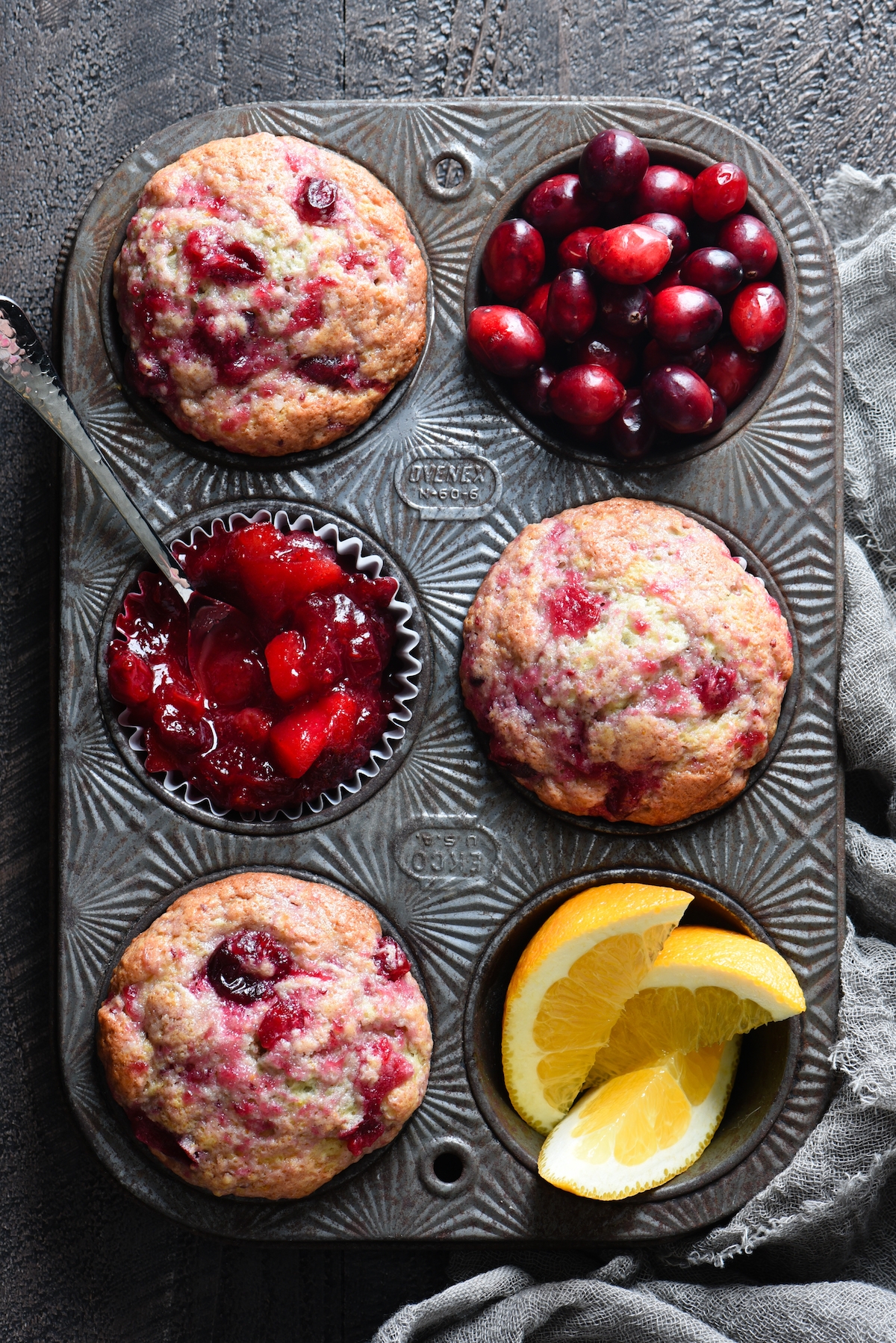 A dessert fit for any holiday celebration, these parfaits bring together incredible flavors and cultures to help you make new traditions. It is such an easy and delicious holiday dessert that you will want to get in the kitchen and start cooking right away!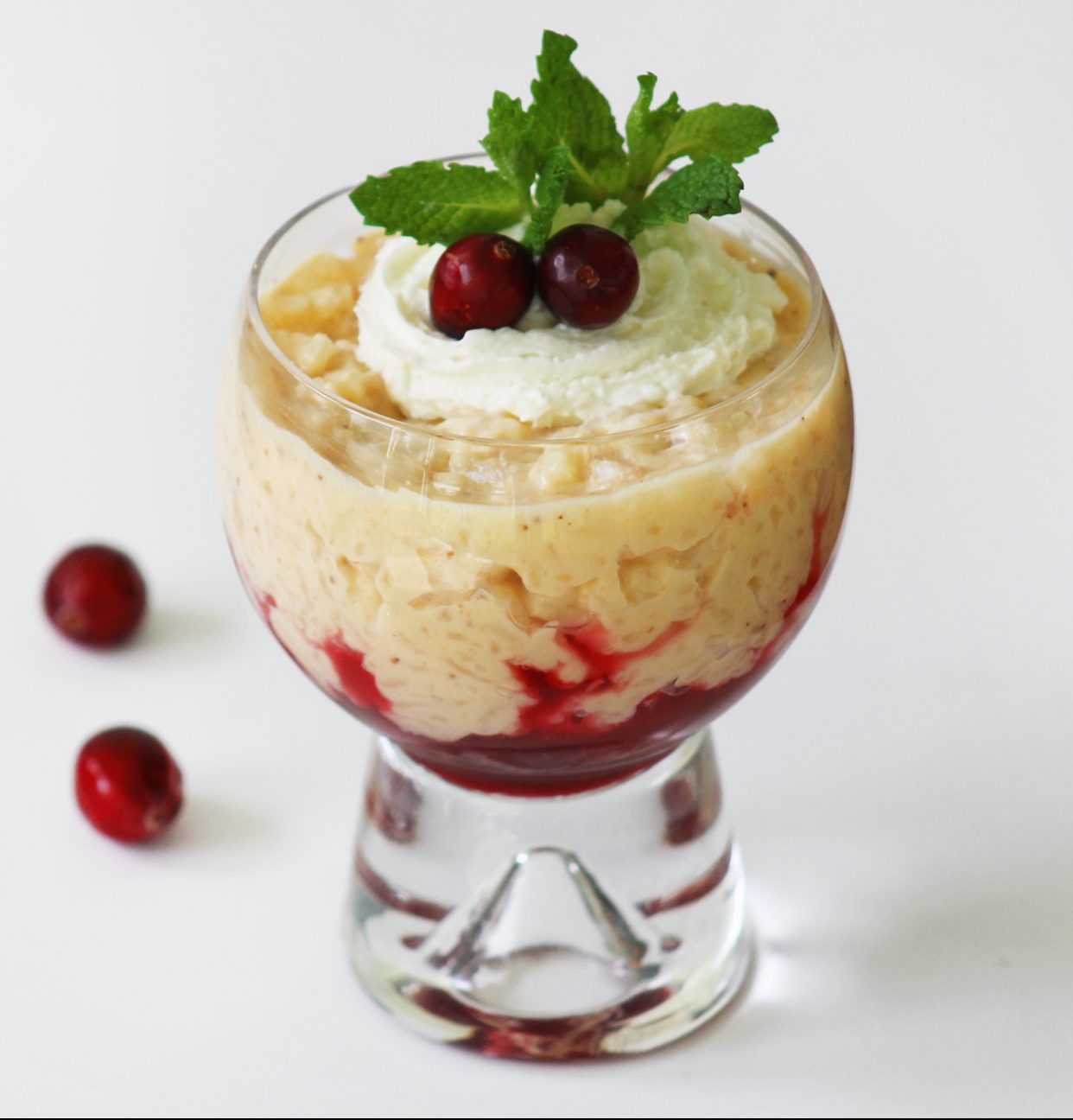 This juicy, flavorful, and inexpensive holiday roast will make a beautiful centerpiece. The simple sweet and tart cranberry-orange sauce with rosemary takes it over the top!
This easy, festive dish to add to your Thanksgiving or Christmas holiday table is guaranteed to impress! This recipe adds a new, fresh twist with a creamy orange topping made from cream cheese, Cool Whip, and orange zest to upgrade a classic recipe.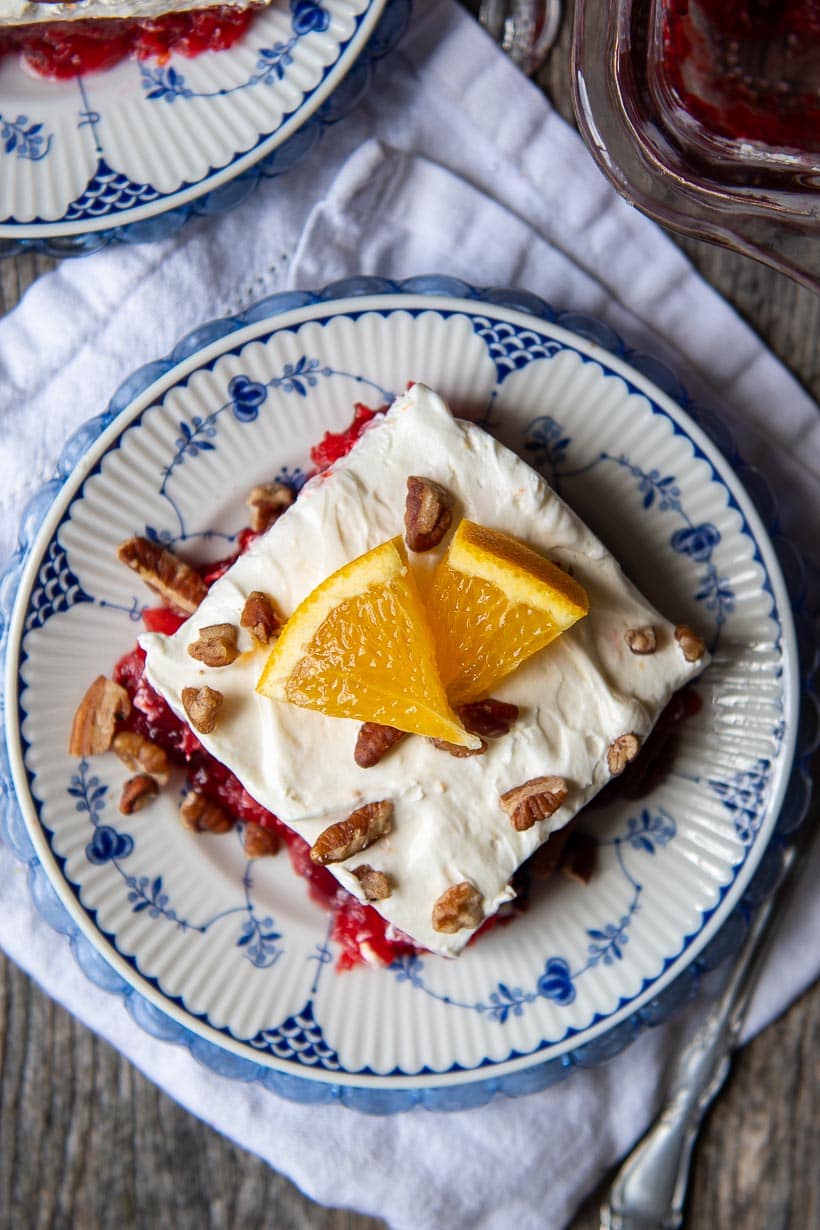 Everyone from vegans to carnivores will adore this sweet, tangy, sticky glaze on these baked cauliflower bites. It is a great gluten-free appetizer for Thanksgiving or Christmas or a tasty veggie side dish any time.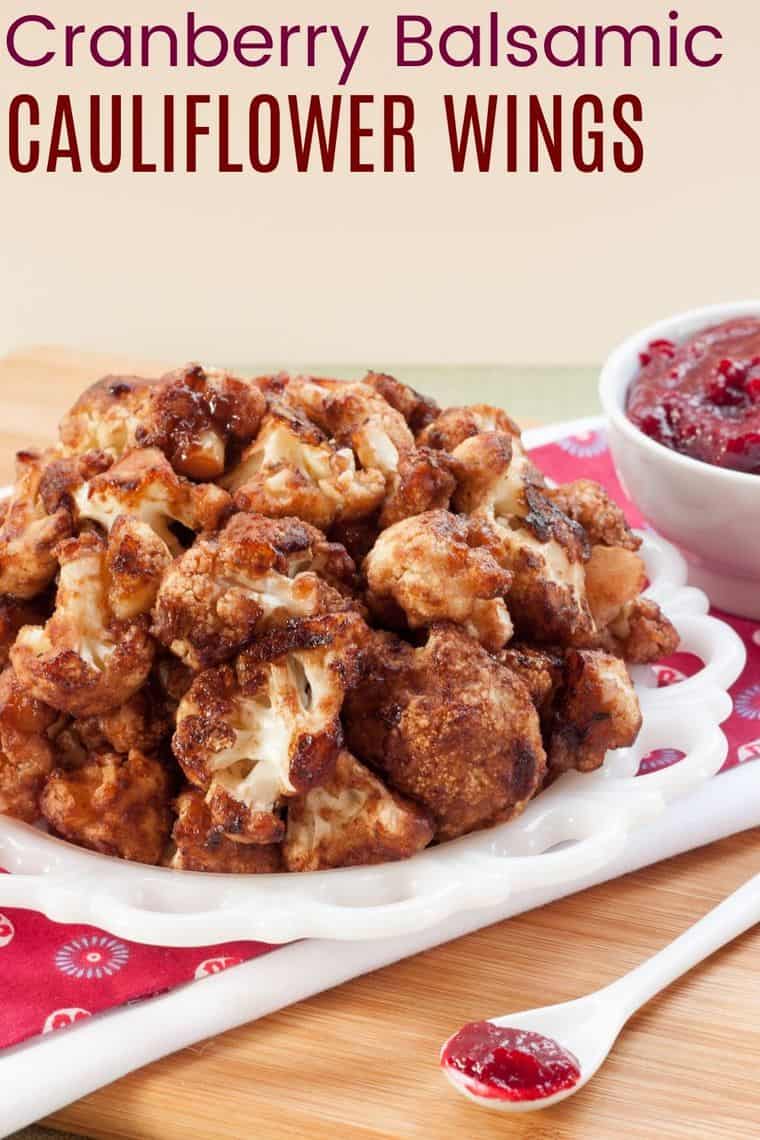 This cranberry apple parfait combines the delicious flavors of cranberry sauce, cinnamon apples, and yogurt for a yummy treat. This festive breakfast (or dessert) is packed with seasonal flavor and topped with granola or muesli for added texture.
A glazed ham is a great idea for Sunday dinners or holiday meals such as Thanksgiving or Christmas dinner. The little kick from the pepper jelly and sweetness from the cranberry sauce and brown sugar make the glaze for this ham so delicious!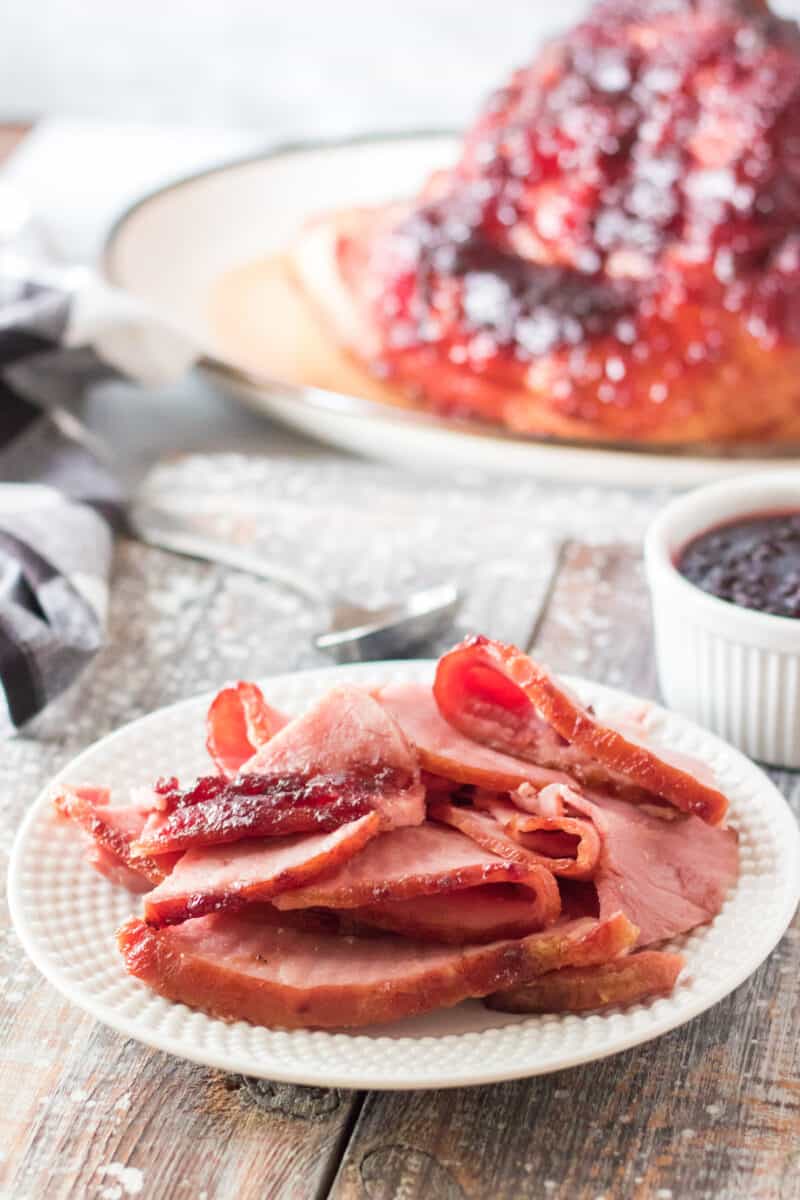 Make sweet desserts and holiday treats in no time and spend more time with our loved ones sharing them! These delicious cranberry and mango cinnamon roll bites are a total hit for the holiday season and a great way to use that leftover cranberry sauce!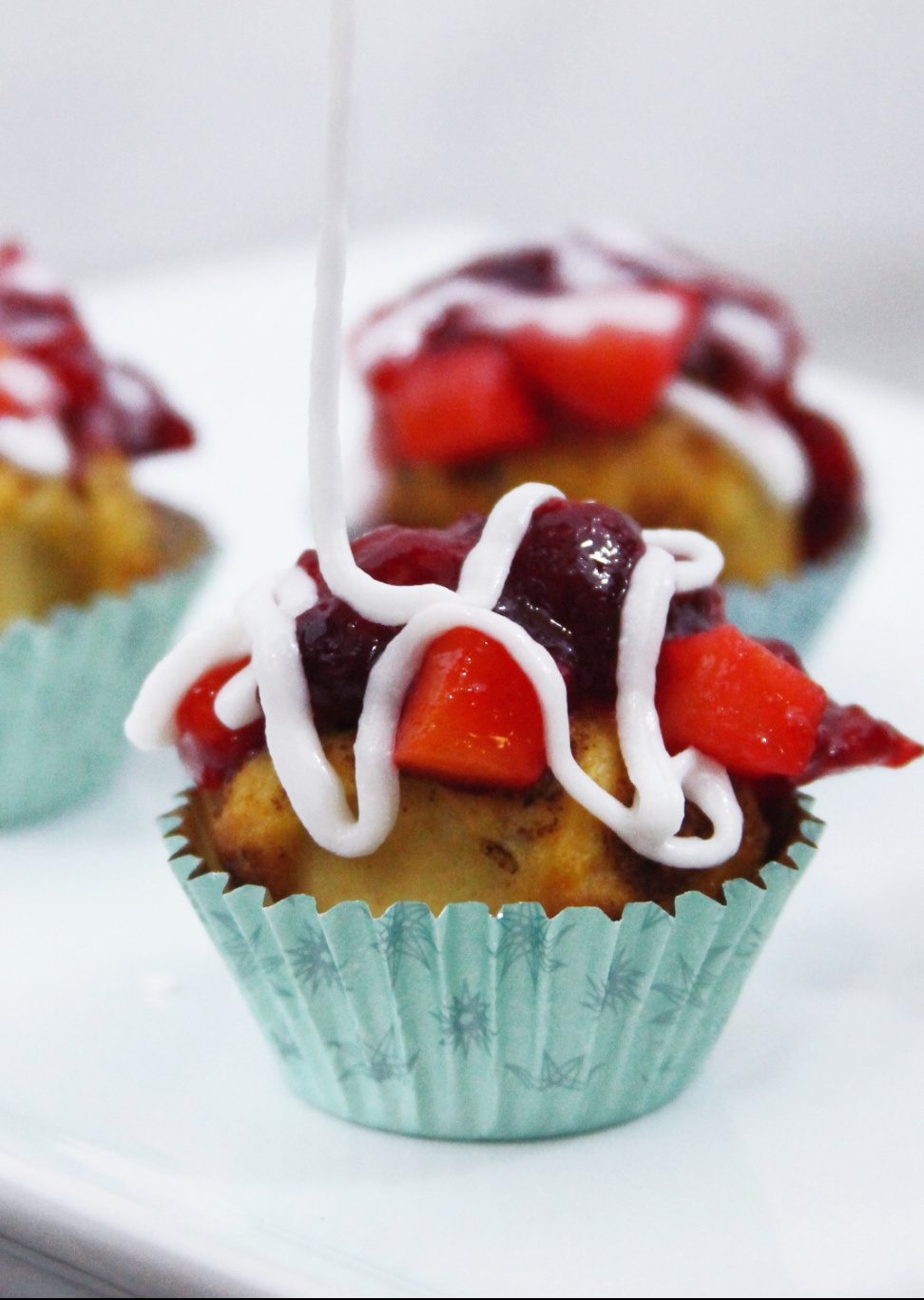 Three simple ingredients make this delicious cranberry smoothie unbelievably good! Whip up this super simple yet tasty recipe in minutes for a healthy treat. The best thing about this recipe is that it's sweet and sour and the same time.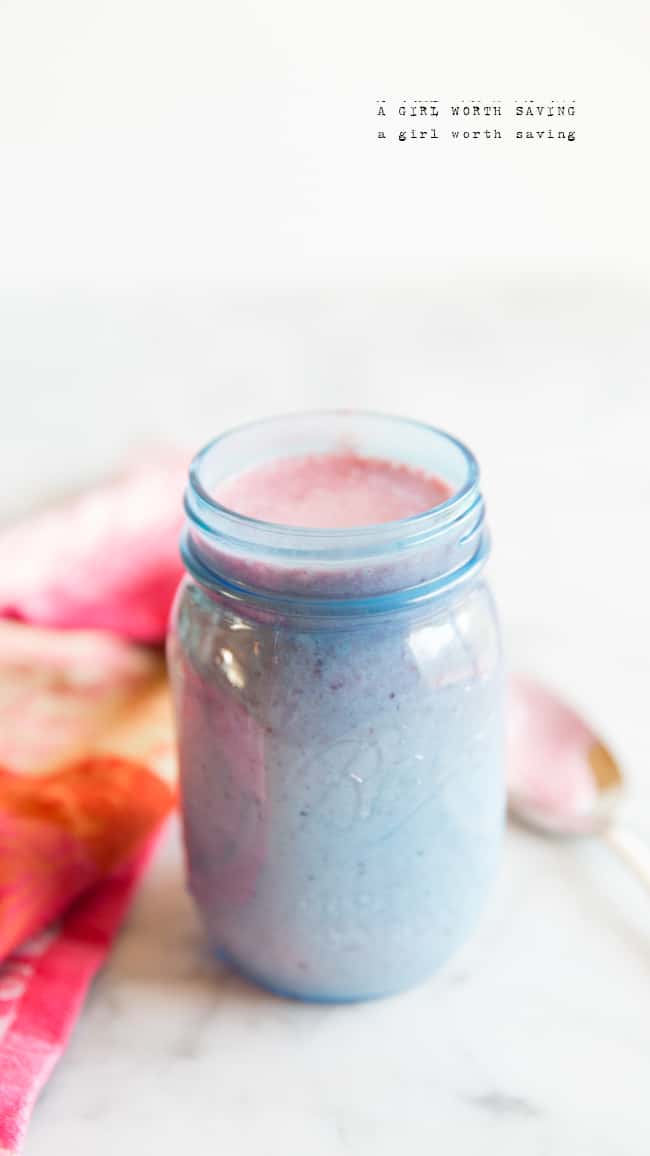 Prep these cranberry overnight oats before you go to bed, and when you wake up in the morning, a deliciously satisfying and festive breakfast will be waiting for you! You will want to enjoy these oats all cranberry season long.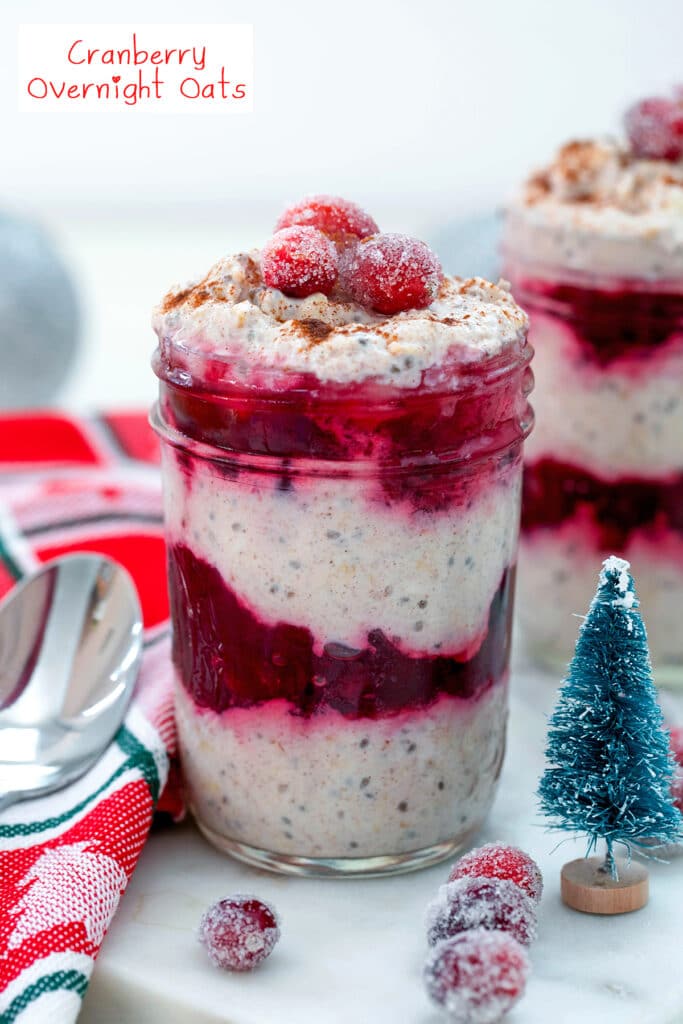 This apple cranberry monkey bread is an easy holiday dessert that the entire family is sure to love. This pull-apart bread recipe uses apples, cranberries, and Pillsbury Cinnamon Rolls, to create a fall treat that is delicious and quick to make.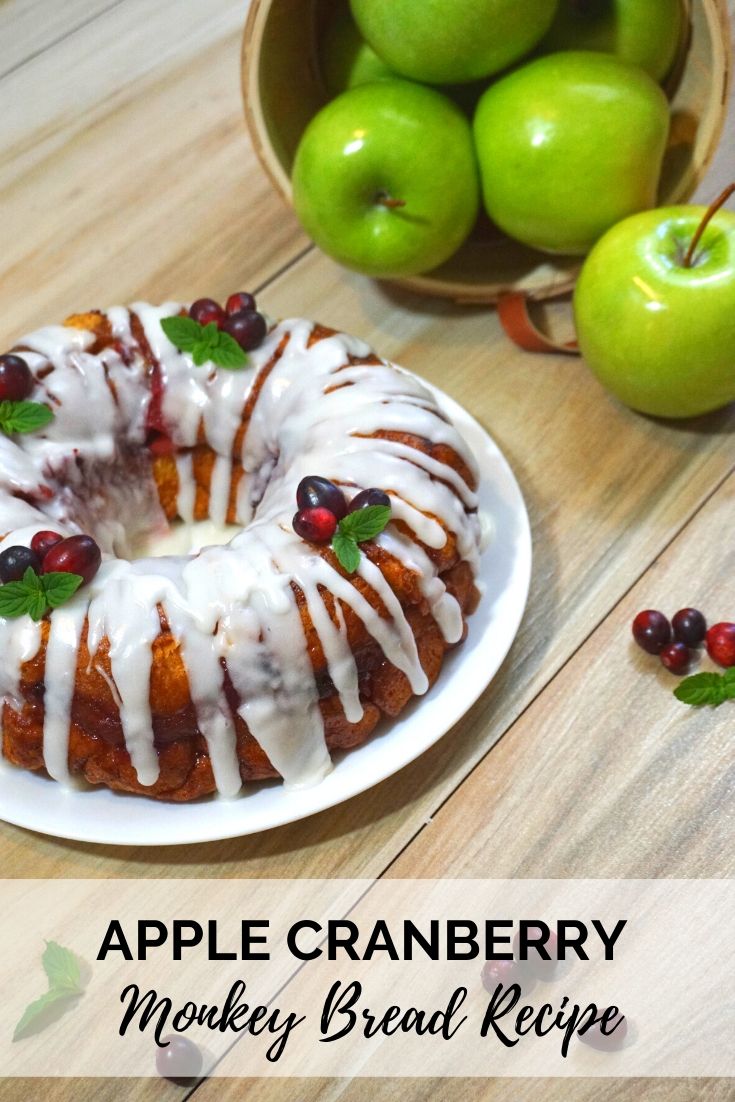 Baked Cranberry Brie is an easy and impressive 15-minute appetizer for the holidays that everyone loves. With a few simple ingredients and minutes of prep time, you have one of the best-tasting Christmas recipes!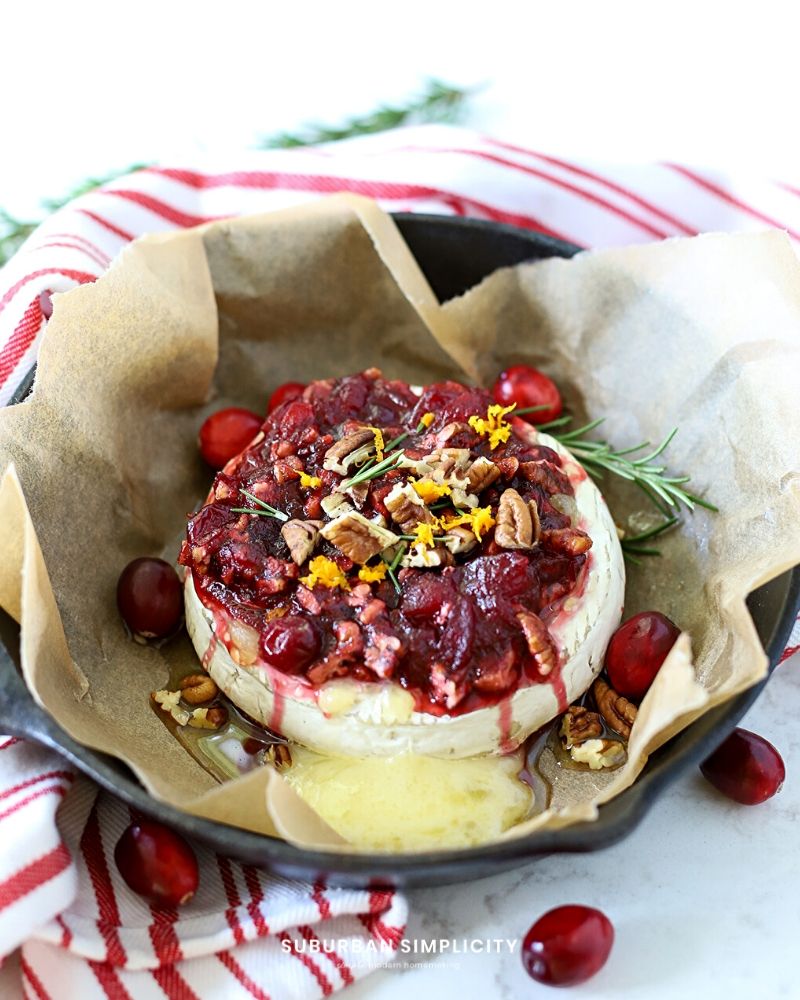 Enjoy a flavorful dish in 30 minutes! Whether you are looking for quick weeknight dinners or tasty Sunday lunch, this easy cranberry chicken recipe will become your family's favorite! It is also the perfect recipe to use any leftover cranberry sauce you might have after Thanksgiving dinner.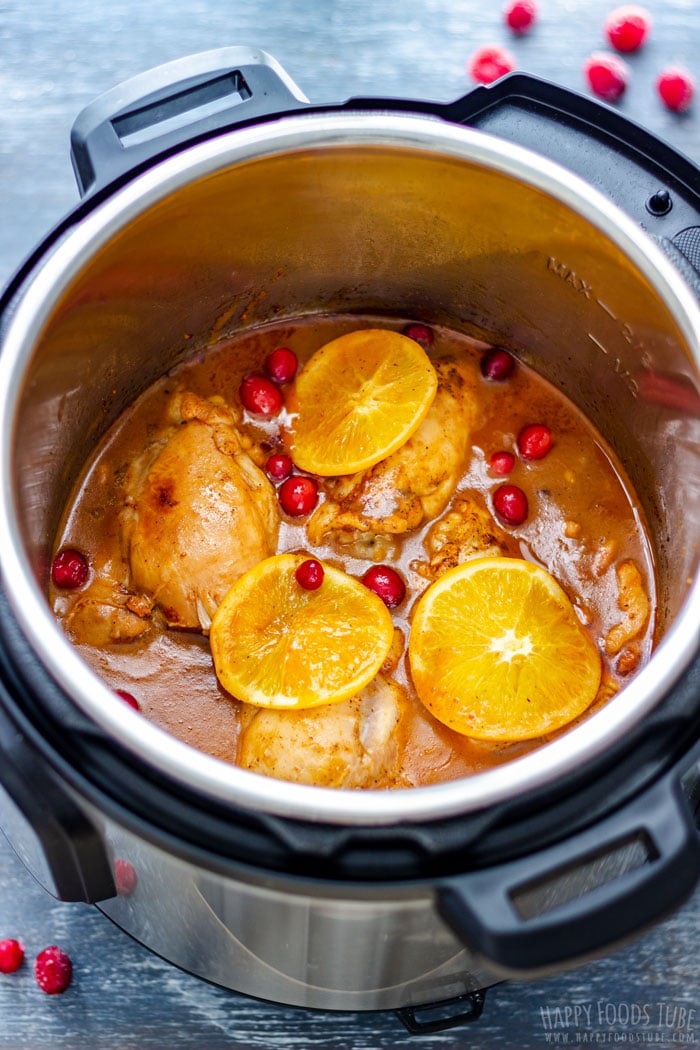 This cake makes a beautiful dessert centerpiece for your holiday dinner, whether it's Thanksgiving or Christmas. Moist, delicious, and easy to make, this cake boasts a delicious vanilla coffee glaze!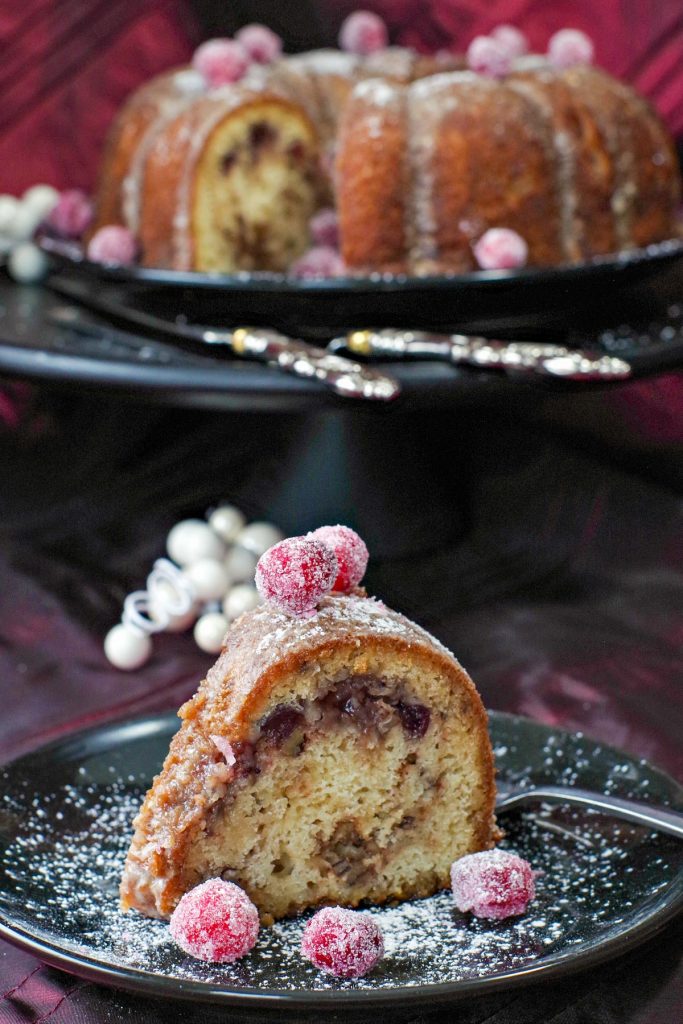 Delight your taste buds with this cranberry sauce cheesecake this holiday season! Make this delicious holiday dessert for parties and get-togethers and watch everyone's eyes light up with each decadent bite.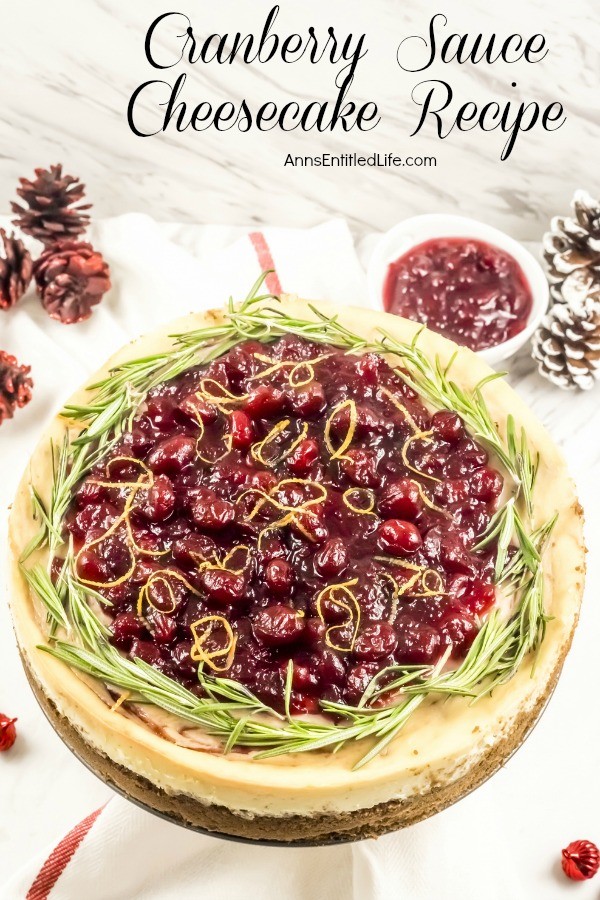 These cranberry brie bites are the perfect-sized portions to pop in your mouth! An impressive appetizer with vibrant colors and the perfect combination of sweet and savory. The ingredients are easy to keep on hand during the holiday season so that you can prepare these in a snap.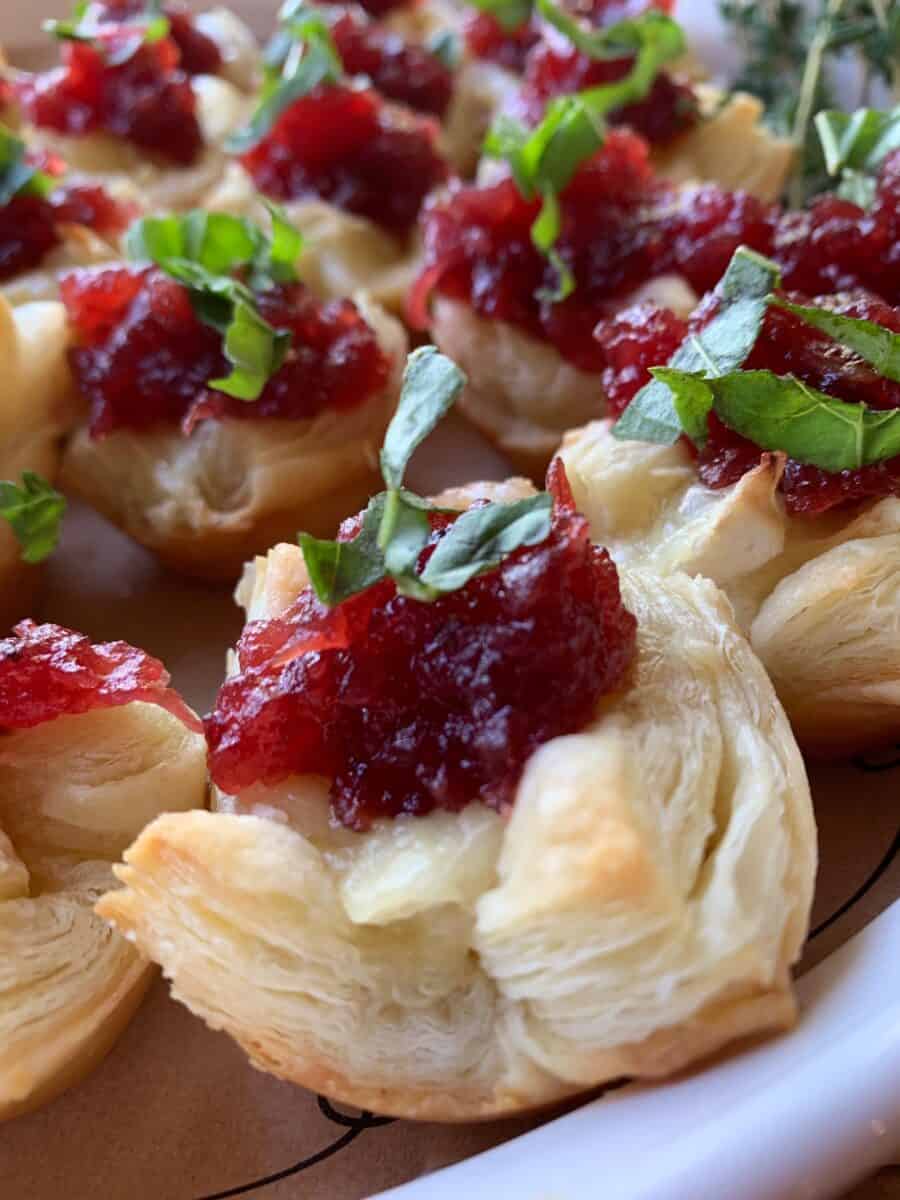 Put your leftover cranberry sauce to clever use with these hearty, yummy leftover Thanksgiving recipes your family will gobble up for days! I hope you found in these leftover cranberry sauce recipes some new favorite holiday meals. Once you taste these mouthwatering holiday recipes, you will never look at leftover cranberry sauce the same way!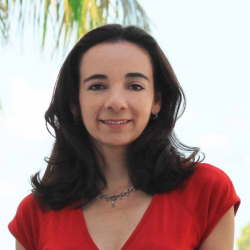 Latest posts by Paula Bendfeldt-Diaz
(see all)