This post is also available in: Español
Ah, agua de tamarindo, delicious tamarind water! This traditional Guatemalan drink holds a special place in my heart because it reminds me of growing up in Guatemala. This easy recipe for agua de tamarindo or tamarind water, a refreshing Guatemalan drink, has only three ingredients. This means you can make this delicious Guatemalan recipe in minutes!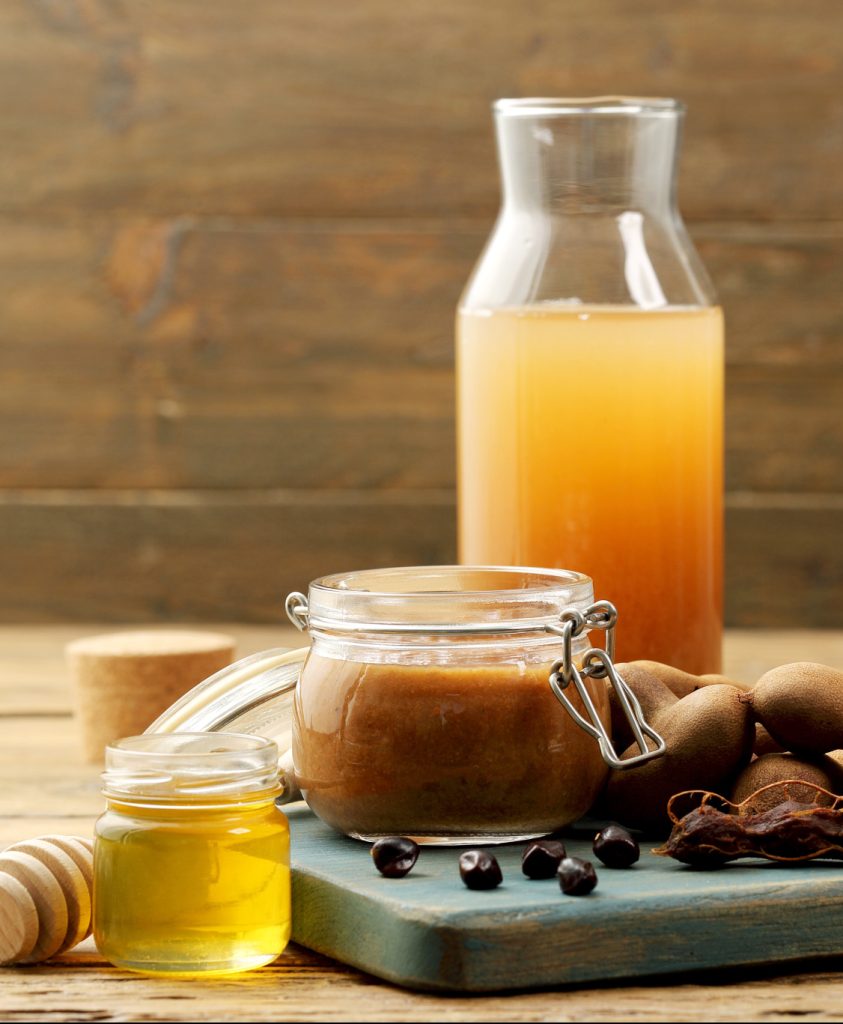 Tangy Twist: Refreshing Tamarind Drink Recipe to Quench Your Thirst
Every time I take a sip of agua de tamarindo, I'm transported back to my childhood. I remember sipping a cold glass on a hot day, surrounded by my family and the sounds of the bustling city. And when the weather is scorching, there's nothing better than tamarind water paletas or
popsicles
!
One of my favorite things about tamarind water is its versatility. You can enjoy it on its own or add a twist by mixing it with other ingredients, like lime or mint. Some people even like adding a pinch of salt to balance the sweetness. The possibilities are endless, and each variation adds a new dimension to the drink.
What is Agua de Tamarindo?
Tamarind water is a refreshing drink made of fresh tamarind. It's a staple in many Latin American countries, including Guatemala, where people of all ages enjoy it. The beverage is made by boiling tamarind pulp with water and sugar until it thickens into a syrup. The syrup is then strained and mixed with water to make the final drink.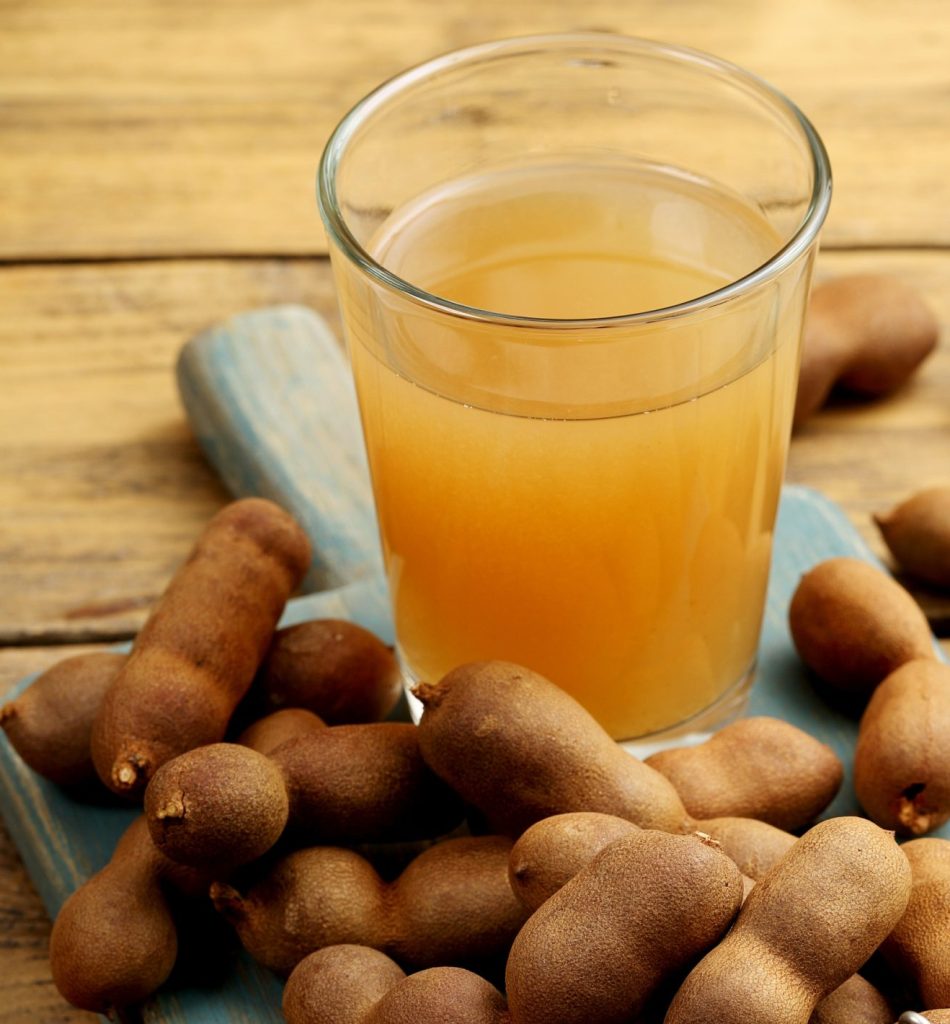 The result is a tangy, sweet, refreshing beverage perfect for quenching your thirst on a hot day. This refreshing drink, alongside horchata and rosa de jamaica, is usually enjoyed during the hot summer months. And it's perfect for snack time, along with some fresh tostadas or Guatemalan cookies like barquillos, champurradas, and chiquiadores.
Agua de Tamarindo: A Drink Packed With Flavor And Memories
For me, tamarind water represents the heart and soul of Guatemalan culture. It's a drink that's steeped in tradition and loved by generations. So whether you're sipping on it at a street stall or enjoying it in the comfort of your home, tamarind water is a reminder of the warmth and hospitality central to Guatemalan culture.
I believe tamarind water is a true gem that deserves to be celebrated. It's a drink full of flavor and memories, symbolizing the rich cultural heritage that defines many Latin American countries. If you haven't tried tamarind water before, I highly recommend it. Whether you're a fan of tangy flavors or simply looking for a refreshing beverage, I guarantee you won't be disappointed.
What is Tamarind?
Tamarind is a tropical fruit that is native to Africa but is widely cultivated in many other parts of the world, including South Asia, the Caribbean, and South America. The fruit grows on a large, long-lived tree known for its sour and slightly sweet flavor.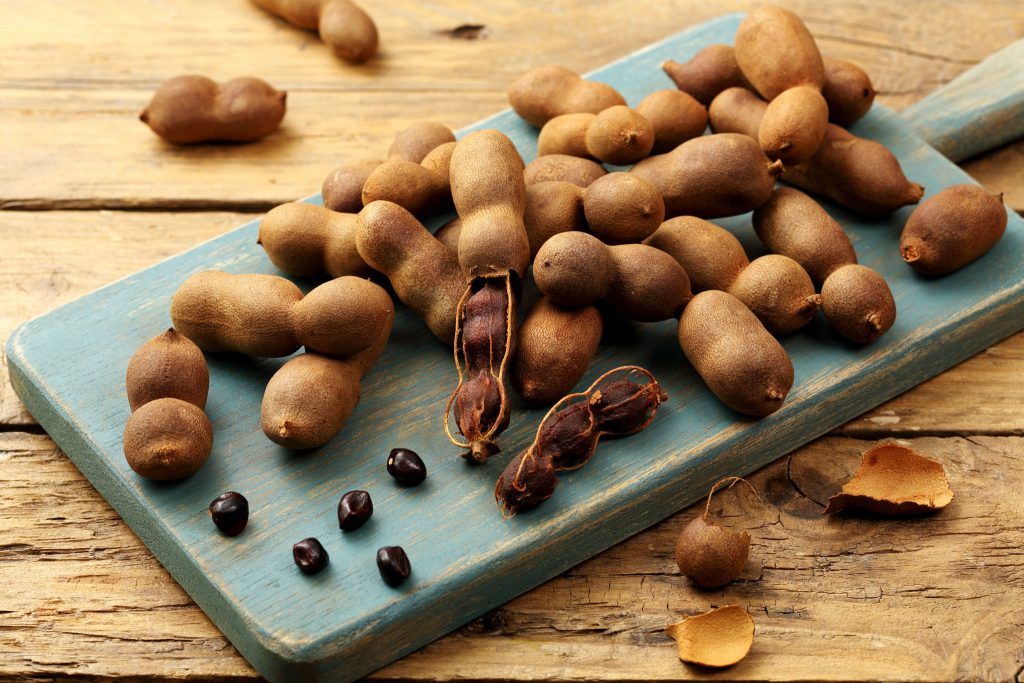 The fruit is often used in cooking, particularly in cuisines from Southeast Asia and Latin America, to add a tangy and distinctive taste to dishes. Tamarind is also used to make drinks and candy. In addition, the fruit pulp can be used fresh or dried and processed into a paste, which can then be used as a base for sauces, marinades, and syrups.
Taste the Health Benefits Of Tamarindo
Agua de Tamarindo is a refreshing drink that's not only delicious but potentially good for you too. Packed with antioxidants, vitamins, and other essential nutrients, this beloved Guatemalan beverage is believed to offer a range of potential health benefits. Here are some potential benefits of agua de tamarindo:
Rich in antioxidants: Tamarind is a good source of antioxidants, which can help protect the body from damage caused by free radicals.
May improve digestion: Agua de tamarindo is believed to have a mild laxative effect, which can help alleviate constipation and improve digestion.
May lower cholesterol: Some studies suggest that tamarind may help reduce cholesterol levels, potentially reducing the risk of heart disease.
Contains important nutrients: Tamarind is rich in nutrients such as vitamins B and C, calcium, potassium, and magnesium, which are important for maintaining overall health.
May help with inflammation: Tamarind contains compounds that have anti-inflammatory properties, which may help reduce swelling and pain.
It's worth noting that more research is needed to understand the potential health benefits of agua de tamarindo full. Still, it is a refreshing and delicious drink to enjoy in moderation as part of a healthy diet.
How To Make Tamarind Paste From Tamarind Pods
Alright, let's make some tamarind paste! Here's what you need:
Ingredients for Making Tamarind Paste
1 pound of tamarind pods

warm water

a large bowl

a fine mesh strainer

a spoon

a saucepan

sugar (optional)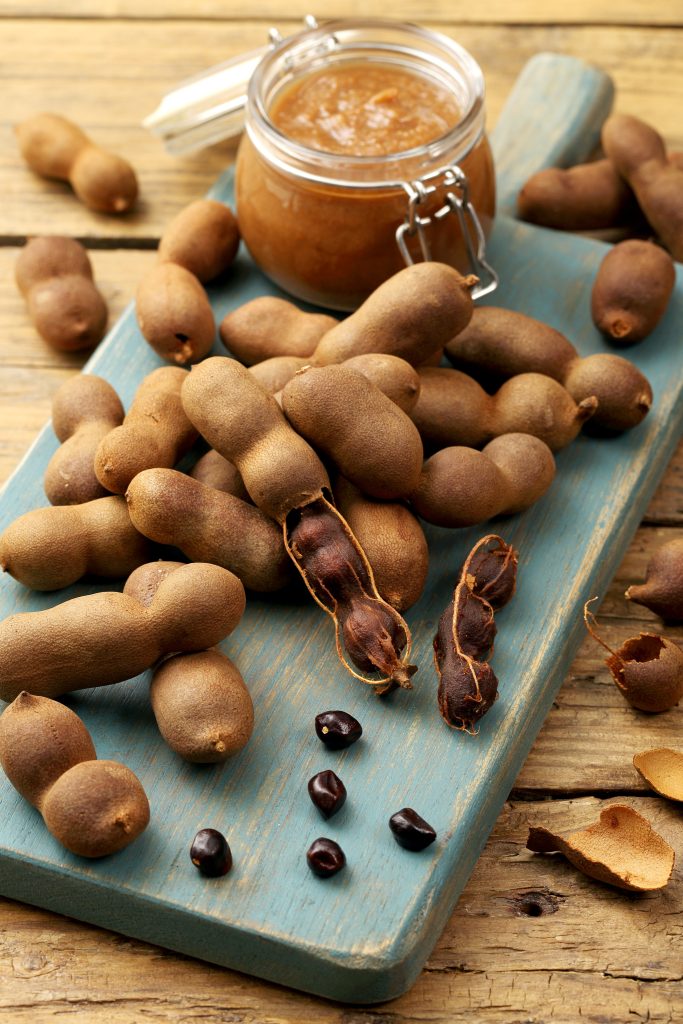 How to Make Tamarind Paste
First things first, let's prep the tamarind pods. Remove the shells and discard them. You should be left with the soft, fleshy pod parts containing the seeds.

Next, soak the tamarind in warm water for about 15 minutes. This will soften it up and make it easier to work with.

While the tamarind is soaking, grab your large bowl and a fine mesh strainer. Once the tamarind is soft, use your hands to mash it in the bowl. This will help break up any clumps and release the juice.

Strain the tamarind through the fine mesh strainer into a saucepan. Use the spoon to press on the solids, extracting as much juice as possible.

Discard the solids and add sugar to taste, if you like.

Turn the heat to medium-low and let the tamarind mixture simmer for about 10 minutes or until it thickens into a paste.
And that's it! You now have fresh tamarind paste. Store it in an airtight container in the refrigerator for up to a month.
What Are The Ingredients For Agua de Tamarindo?
Tamarind water or agua de tamarindo is super easy to make with just four ingredients!
1 cup tamarind paste

4 cups water

1/2 cup sugar

1/4 tsp salt

Lime juice or mint leaves (optional or as garnish)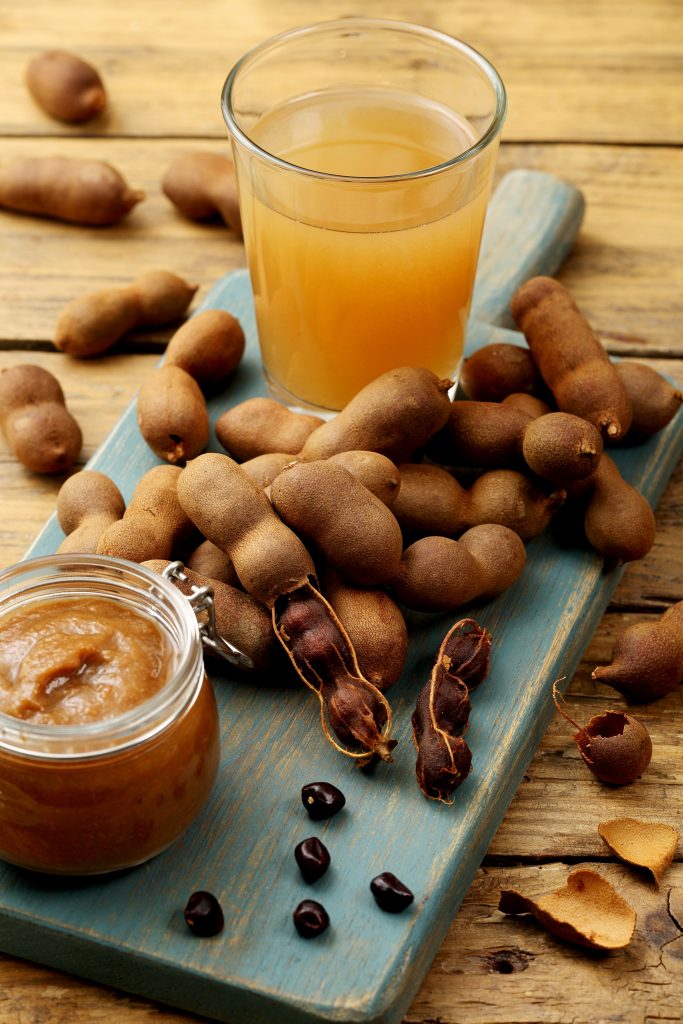 How To Make The Best Agua De Tamarindo
To make agua de tamarindo, you start with fresh tamarind pods. You can get these in most supermarkets in the USA (I always see them at Walmart) or at Mexican grocery stores. But since I made the paste, it is much easier and faster!
Combine the tamarind paste, water, sugar, and salt in a medium saucepan.
Cook over medium heat, occasionally stirring until the sugar has dissolved and the mixture has thickened slightly, about 10 minutes.
Allow the mixture to cool, and then strain it through a fine mesh strainer to remove any remaining seeds or fibers. Press on the solids to extract as much liquid as possible. Discard the solids.
Stir in the lime juice to taste, if desired. Let the drink cool to room temperature.
Serve the agua de tamarindo chilled, with ice if desired.
Tips for Making Tamarind Water
Make More Paste: I like to double or triple the recipe for making tamarind paste. Since you can store tamarind paste in the refrigerator for about six months, it's easier to grab it when I want to make agua de tamarindo. I also use the paste to make other tamarind recipes, like tamarind citrus shrimp kabobs, tamarind-poached pears, and frozen tamarind margaritas.
Mix Well Before Serving. Agua de tamarindo tends to settle, so mixing it well before serving is always essential.
Add a Squeeze of Fresh Lime or mint. A squeeze of fresh lime or some fresh mint leaves will give agua de tamarindo a brighter and more refreshing taste. Use both of just one.
Other Guatemalan Recipes Perfect for Spring and Summer:
Are you looking to add a little bit of Latino flair to your spring and summer meals? I got you covered! With its rich blend of indigenous and Spanish influences, Guatemalan food offers a rich and flavorful culinary experience. From refreshing drinks to savory snacks, these dishes are perfect for warm-weather entertaining or simply enjoying a taste of the tropics. So get ready to spice up your culinary repertoire with these delicious Guatemalan recipes!
If you're looking for a delicious and easy fish recipe, I recommend starting with ceviche. Marinated in lime juice and seasonings, it's a Guatemalan recipe that requires no cooking. It is a seafood dish similar to a shrimp cocktail. Ketchup, a dash of Worcestershire sauce, and fresh veggies create a tasty appetizer, perfect for a hot day.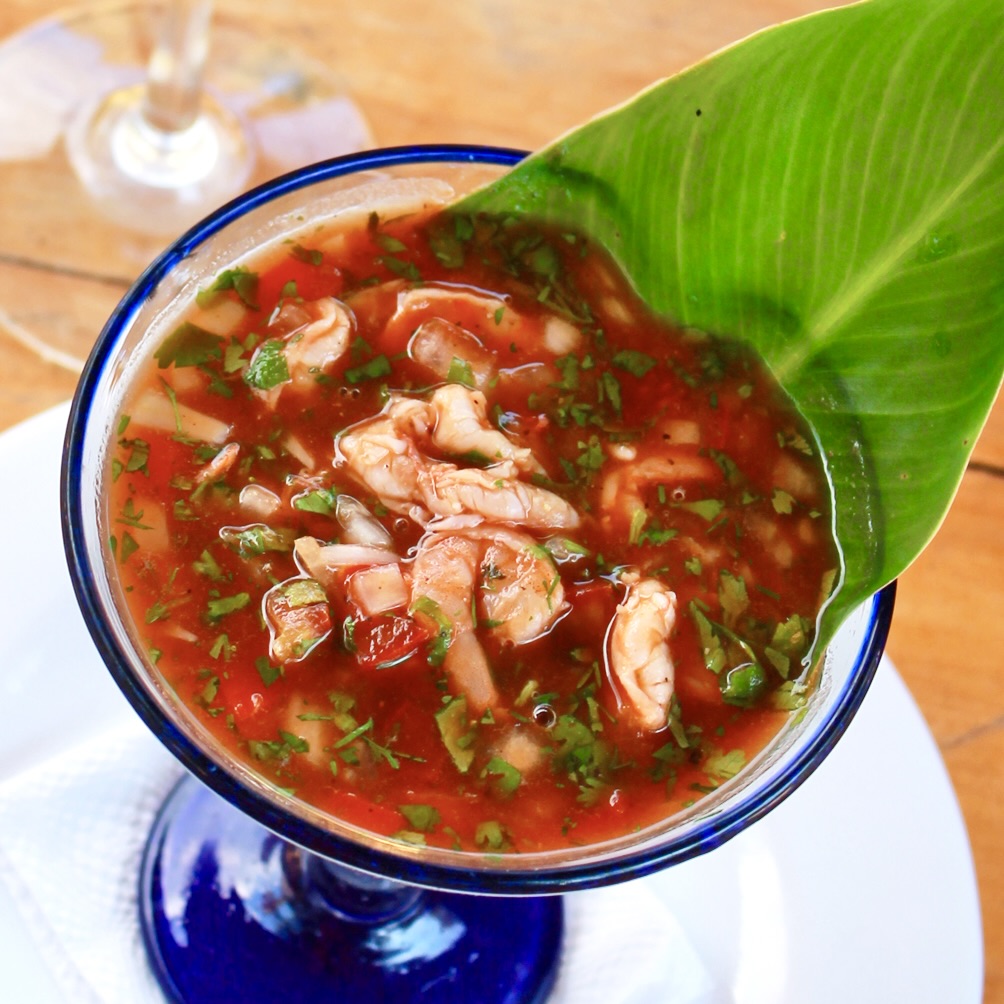 Tostadas are deep-fried or oven-toasted corn tortillas with different toppings. It creates a delicious concoction of flavors! You typically spread recado salsa, refried black beans, or guacamole. Then, top them off with crumbled cheese, sliced onions, and fresh cilantro. Finally, this crunchy dish is ready, the perfect finger food!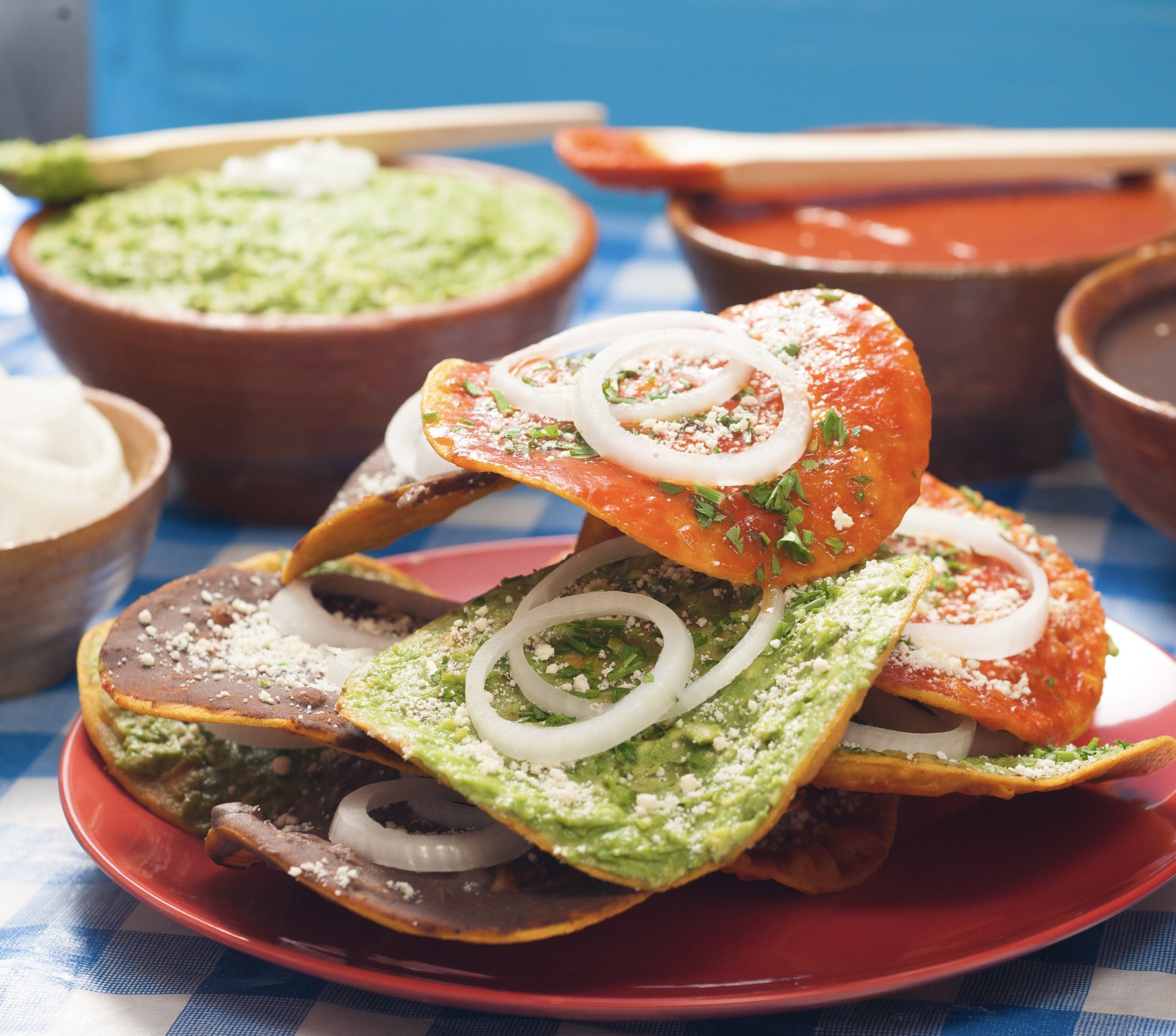 A traditional Guatemalan dish, it is a relatively easy recipe. It is one of my favorite authentic Guatemalan foods, made with a toasted tortilla topped with a vegetable mixture or escabeche, ground beef, and tomato sauce.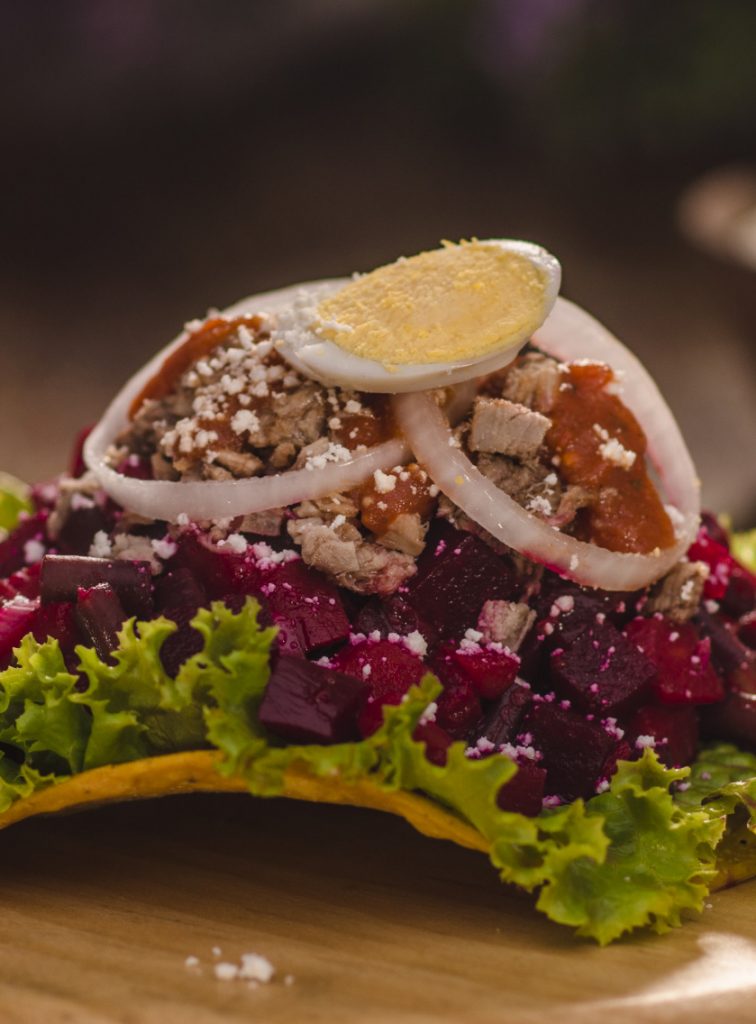 Salpicón de Res (o salpicon de Carne) is a shredded beef salad loaded with citrusy flavors. It is full of fresh vegetables and a delicious marinade! It is so versatile you can serve it over crispy tostadas as a tasty appetizer. Or better yet, eat it as a stand-alone main dish with a side of rice!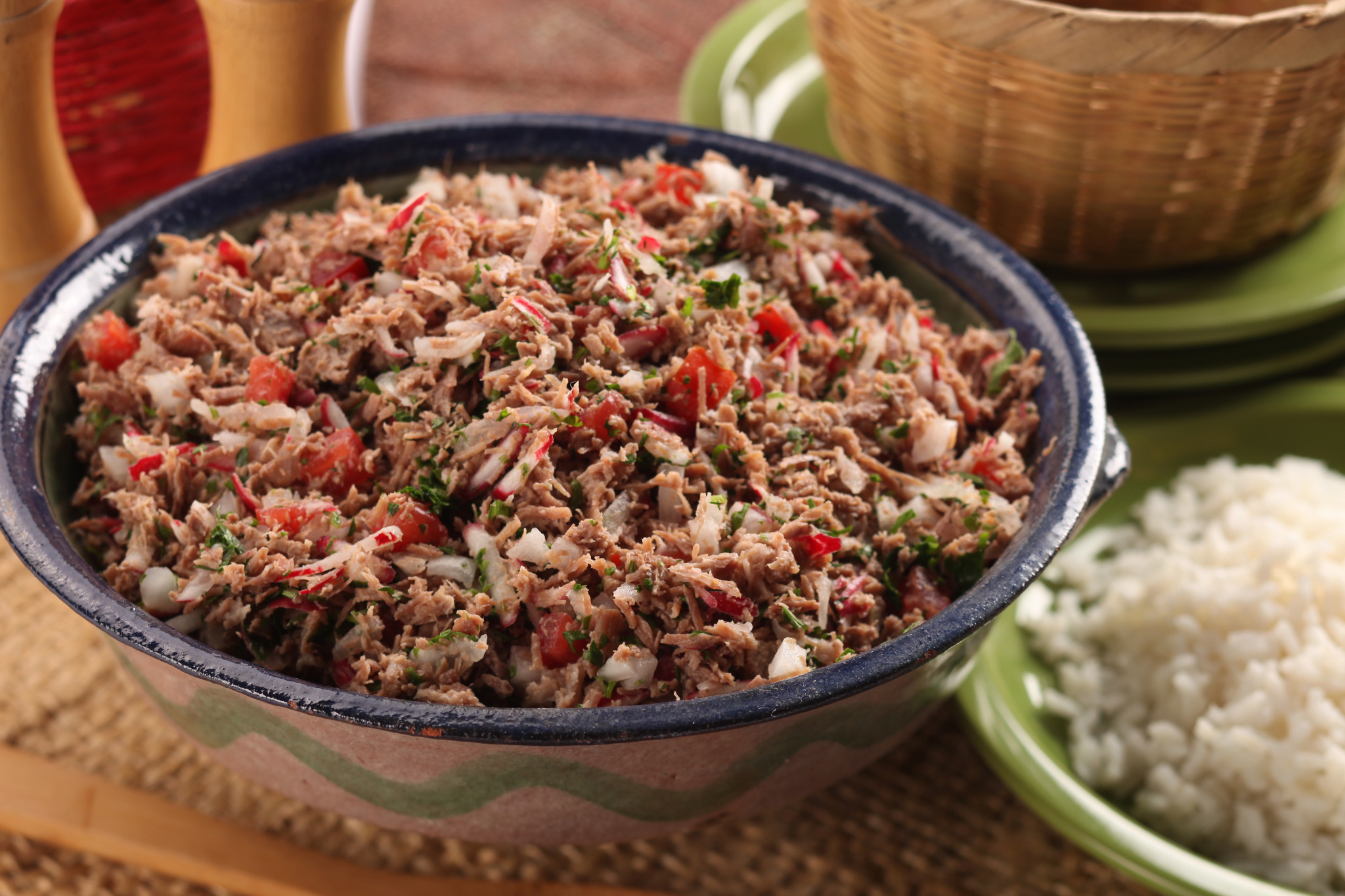 This refreshing drink from Guatemala is a total game-changer! With its creamy blend of rice, cinnamon, and vanilla, this traditional Guatemalan beverage is the perfect treat on a hot day. But it is also a light dessert or snack your kids will love. So, kick back, relax, and sip your way to paradise with every delicious drop!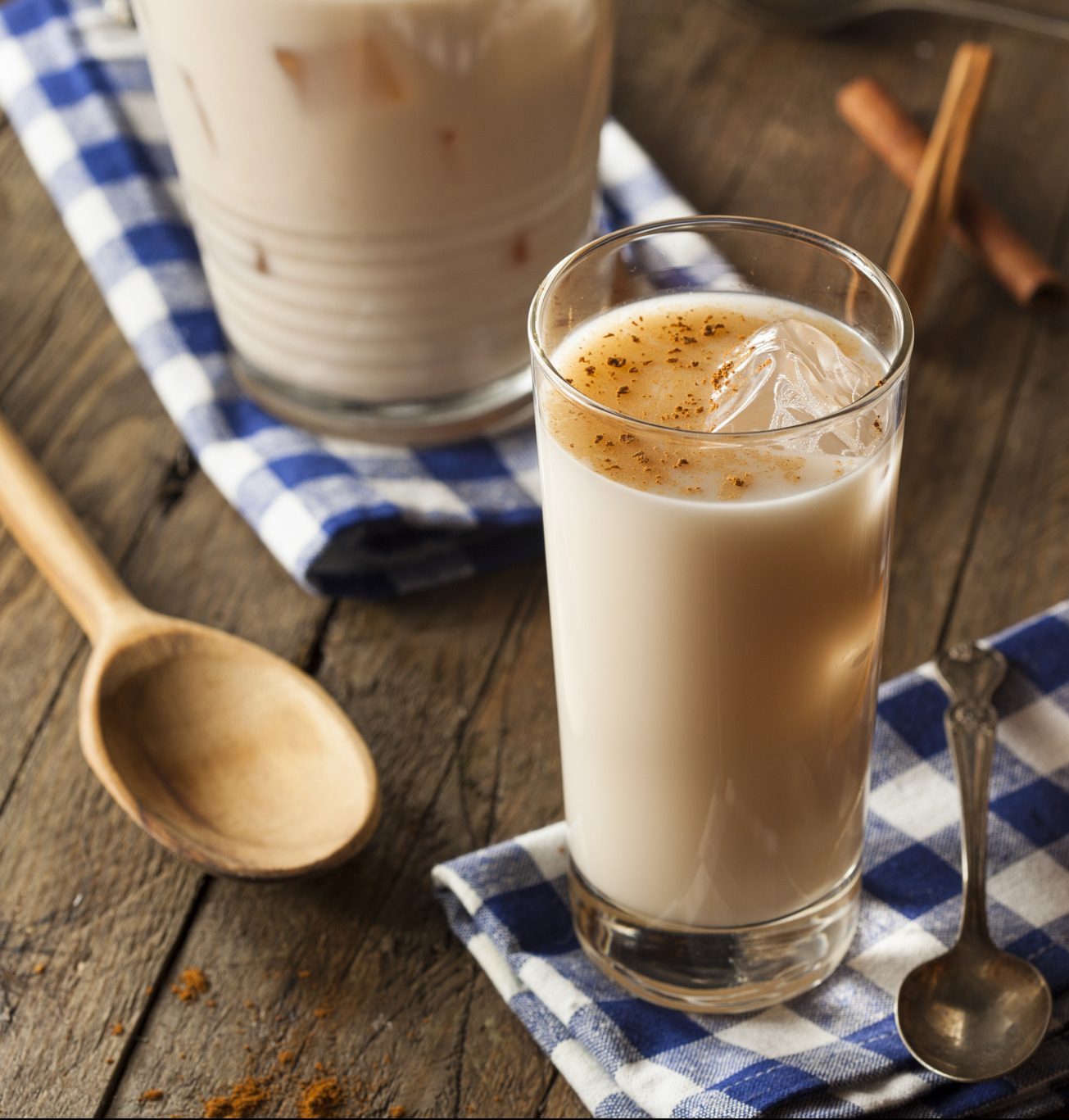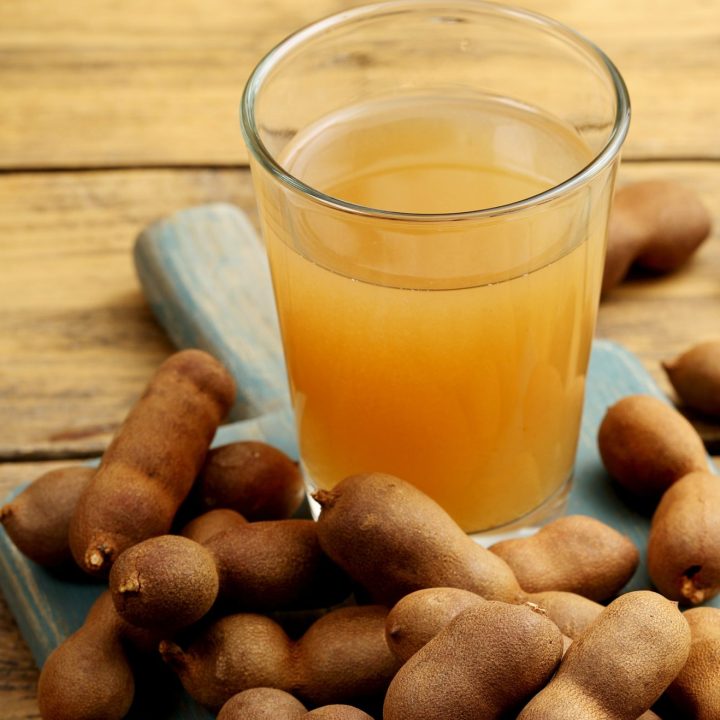 Best Recipe for Agua de Tamarindo
This refreshig tamarind drink is perfect for a hot summer day.
Ingredients
1 cup of tamarind paste
4 cups water
1/2 cup of sugar
1/4 tsp of salt
Lime juice (optional)
Fresh mint (for garnish)
Instructions
Combine the tamarind paste, water, sugar, and salt in a medium saucepan.
Cook over medium heat, stirring occasionally until the sugar has dissolved and the mixture has thickened slightly about 10 minutes.
Allow the mixture to cool and then use a fine mesh strainer to remove any remaining seeds or fibers.
Press on the solids to extract as much liquid as possible. Discard the solids.
Stir in the lime juice to taste, if desired. Let the drink cool to room temperature.
Serve the agua de tamarindo chilled, with ice if desired.
Recommended Products
As an Amazon Associate and member of other affiliate programs, I earn from qualifying purchases.
Nutrition Information:
Yield:

6
Serving Size:

1
Amount Per Serving:
Calories:

196
Total Fat:

0g
Saturated Fat:

0g
Cholesterol:

0mg
Sodium:

108mg
Carbohydrates:

48.7g
Fiber:

28g
Sugar:

40.7g
Protein:

0g
This recipe uses estimated serving sizes based on a 2,000-calorie-a-day diet. Values may vary depending on ingredients, brands, serving packages, or other nutritional factors.
Compensated affiliate links are used in this post. In addition, as an Amazon Associate and member of other affiliate programs, I earn from qualifying purchases.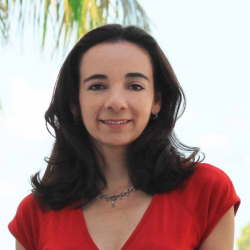 Latest posts by Paula Bendfeldt-Diaz
(see all)