Looking for new and delicious Thanksgiving meal ideas? This tasty cranberry sauce with carambola recipe has the perfect Latino twist to make this holiday season extra special. This recipe for starfruit (or carambola) and cranberry sauce has the ideal amount of sweetness and a slight lip-puckering tanginess that will bring your Thanksgiving food to life! Start a new holiday tradition by including a not-so-traditional dish in your Thanksgiving dinner or by using recipes that include ingredientes Latinos!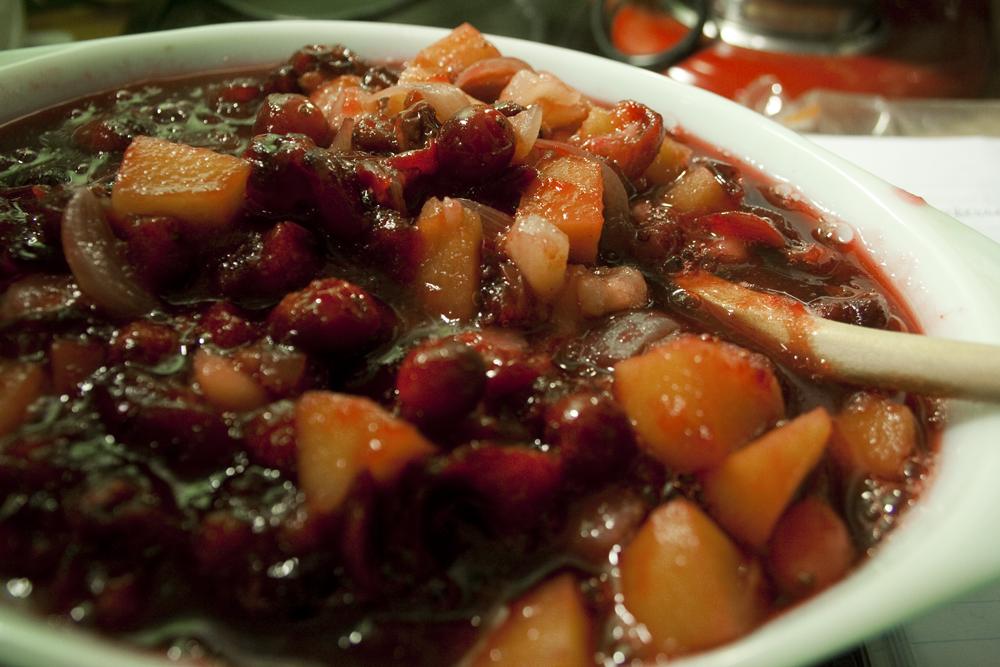 I am a firm believer that food brings cultures together; the emotions that come from sharing are universal. And cooking with my family helps me reconnect with my Latino roots while sharing stories with my kids.
So, when the holidays are near, I try to find new and creative ways to blend our Guatemalan roots with American traditions. And what better way than to give classic recipes a Latino-infused twist, right?
An Easy Cranberry and Carambola Recipe for The Holidays
I feel like a lot of people often overlook how amazing and easy homemade cranberry sauce is since so many go for the canned stuff. But nothing compares to a homemade Thanksgiving dinner, from start to finish. Homemade cranberry sauce is so easy to make that I wanted to do something more creative this year for the holidays. So I decided to try this carambola cranberry sauce, and now my husband can't get enough of it!
Sweetened with orange juice and spiced with ginger, allspice, and cinnamon, this carambola cranberry sauce recipe has the perfect combination of tangy and sweet that goes amazing with turkey. I love how easy it is to make, and the best part, I can do it ahead of time!
What is Carambola?
Carambola (also known as starfruit or five fingers) is a sweet and sour fruit that, when cut, has the shape of a five-point star. The entire fruit is edible, skin and flesh, giving dishes a mild, tart flavor.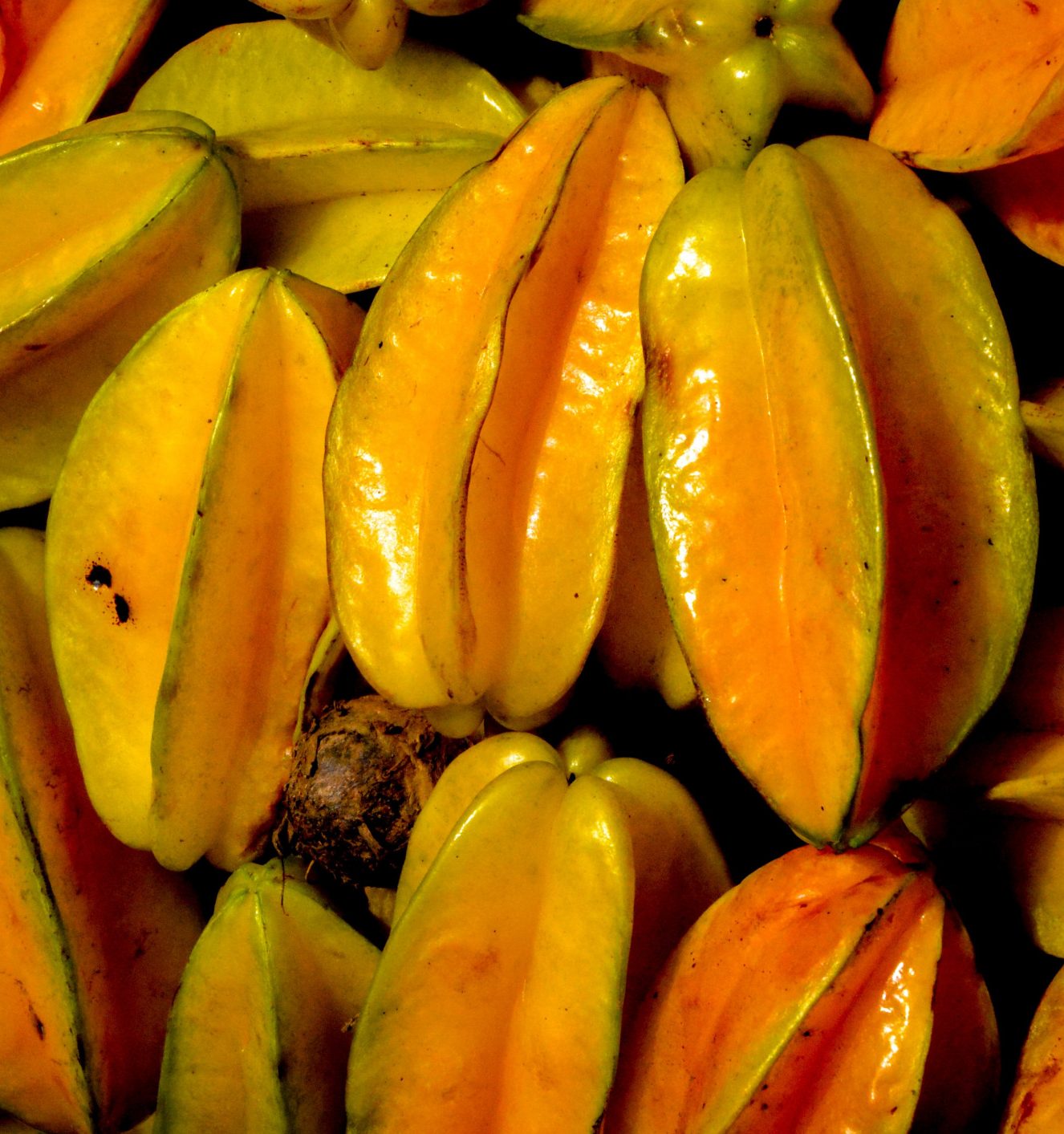 Although star fruit is most abundant in tropical Southeast Asia, you can find it across the world in other warmer regions like the Caribbean, Central, and South America. With its citrusy taste, carambola pairs well with warming flavors like cinnamon, ginger, and sugar.
What Are the Ingredients for Cranberry Sauce with Carambola Recipe?
The main ingredients for this delicious thanksgiving recipe are carambola (starfruit) and cranberries. The orange juice and sugar bring the sweetness, while ginger, allspice, and cinnamon balance everything out. Give the classic holiday dish a Latin twist with this super easy recipe that will leave your family asking for more!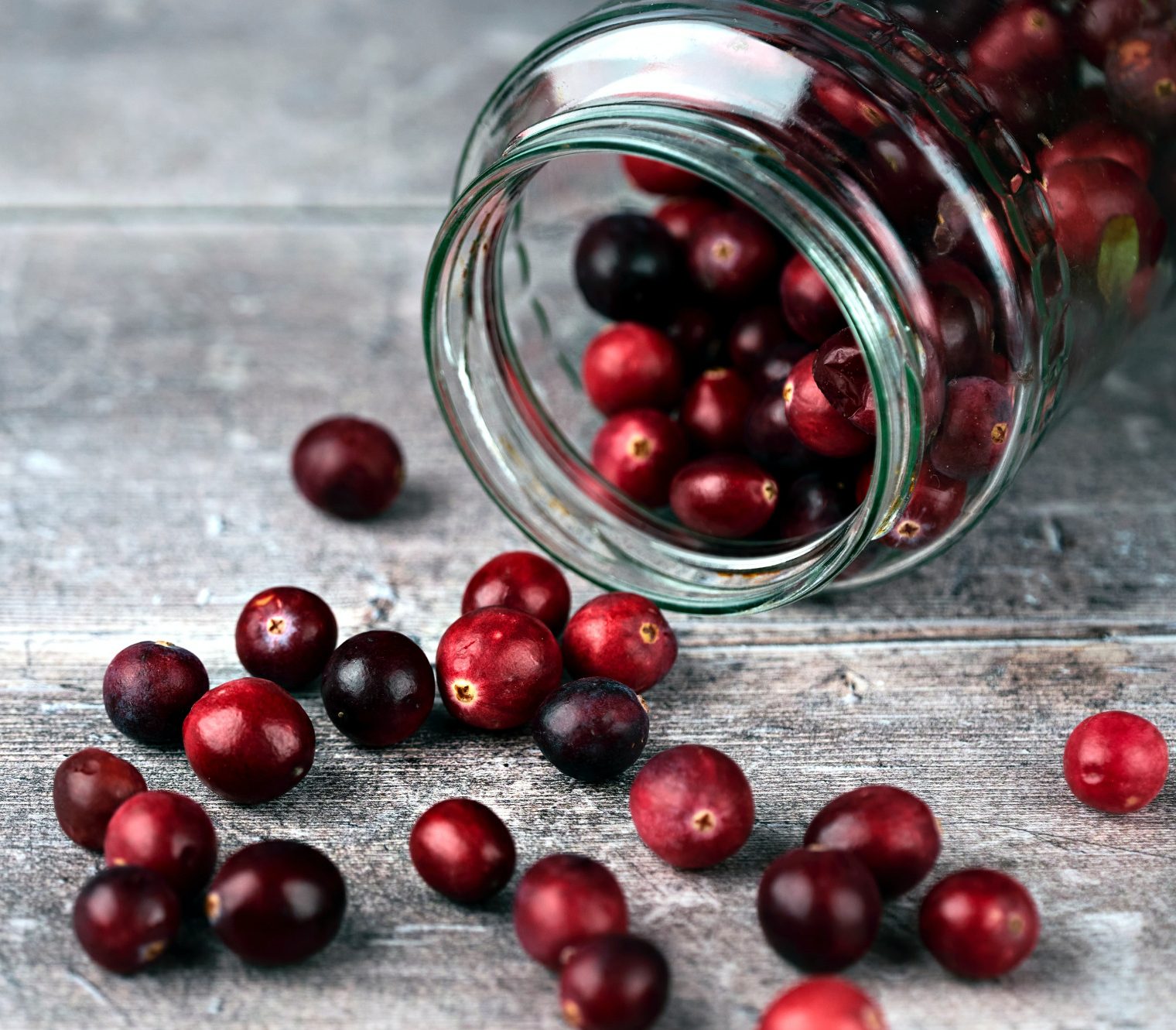 Cranberry Sauce with Carambola Recipe:
Ingredients
2 ripe carambolas (starfruits)

1 ¼ cups of freshly squeezed orange juice

1 cup of granulated sugar

One 12-ounce bag of cranberries, fresh or frozen

1 tablespoon fresh ginger, grated

1 teaspoon allspice

1 small cinnamon stick
How to Make Carambola Cranberry Sauce:
Slice carambolas into ½ inch crosswise slices, remove seeds. Dice and set aside.

Combine orange juice and sugar in a heavy saucepan.

Bring to a boil over medium-high heat, stirring.

Reduce heat to simmer; cook for five more minutes.

Stir in the diced carambolas (starfruit), cranberries, ginger, cinnamon, and allspice.

Simmer, occasionally stirring until berries pop (about 8 minutes).

Set aside to cool.

Serve chilled or at room temperature.
Tips For Making the Best Carambola Cranberry Sauce
Is your sauce too runny?

Try reducing down even more over the stove so the mixture thickens. If your carambola sauce doesn't set after cooling it down, put it back on the stove and simmer for 5-10 minutes. If that doesn't work, try adding a thickener as cornstarch whisked with a little bit of orange juice.
The opposite… is it too thick?

Easy fix! Add a little orange juice or water to thin it out before taking it off the stove. Keep in mind that after the sauce cools down, it will solidify even further. So, if it is too thick while hot, then it will be way thicker when served.
Add a little crunch!

Nuts add richness to any holiday recipe! You can use walnuts, pecans, pistachios, almonds, or whatever nut you have at hand. Toast the nuts first in the oven, then add them within a few hours before serving, so they keep their crunchiness.
Make Ahead of Time
This delicious side dish is my number one make-ahead recipe for the holidays, an essential part of my Thanksgiving dinner. This carambola cranberry sauce helps cut through the heaviness of other dishes, giving them a touch of sweetness and tart flavors.
And not only is it so easy to make, but you can also make it ahead of time and keep it in the fridge for about a week! Making it a couple of days beforehand helps with its consistency and sets the flavors even better. Plus, it will free up plenty of time so you can focus on sharing this time with family, like creating cute and fun Thanksgiving crafts with your kids.
How Do You Freeze Fresh Cranberry Sauce?
The holidays are over, and now you have leftover cranberry sauce? No problem! Homemade cranberry sauce freezes beautifully for up to 3 months. First, you need to cool down any cooked food before it goes into the freezer. Then, pour it into an airtight container or a freezer-friendly bag. Finally, label the container or bag and pop it in the freezer!
To defrost, remove the bag from the freezer and allow it to thaw in the refrigerator overnight. Don't forget to give the sauce a good stir to bring back some of its consistency and let sit for a few minutes before serving it.
Is Cranberry Sauce Served Hot or Cold?
Both are good answers! Some prefer to serve it straight out of the pot, while others let it cool down to room temperature. Personally, I love my carambola cranberry sauce more towards the room temperature side, allowing all the flavors to sink in. And since I made it a couple of days before, I take it out from the fridge about an hour before serving to take the chill off.
What To Serve with Cranberry Sauce with Carambola?
We all know that cranberry sauce goes with turkey; pour it into a serving bowl with a spoon, and you have a match made in heaven. But with this Latin-inspired recipe for cranberry sauce with carambola (starfruit), you might want to double the recipe!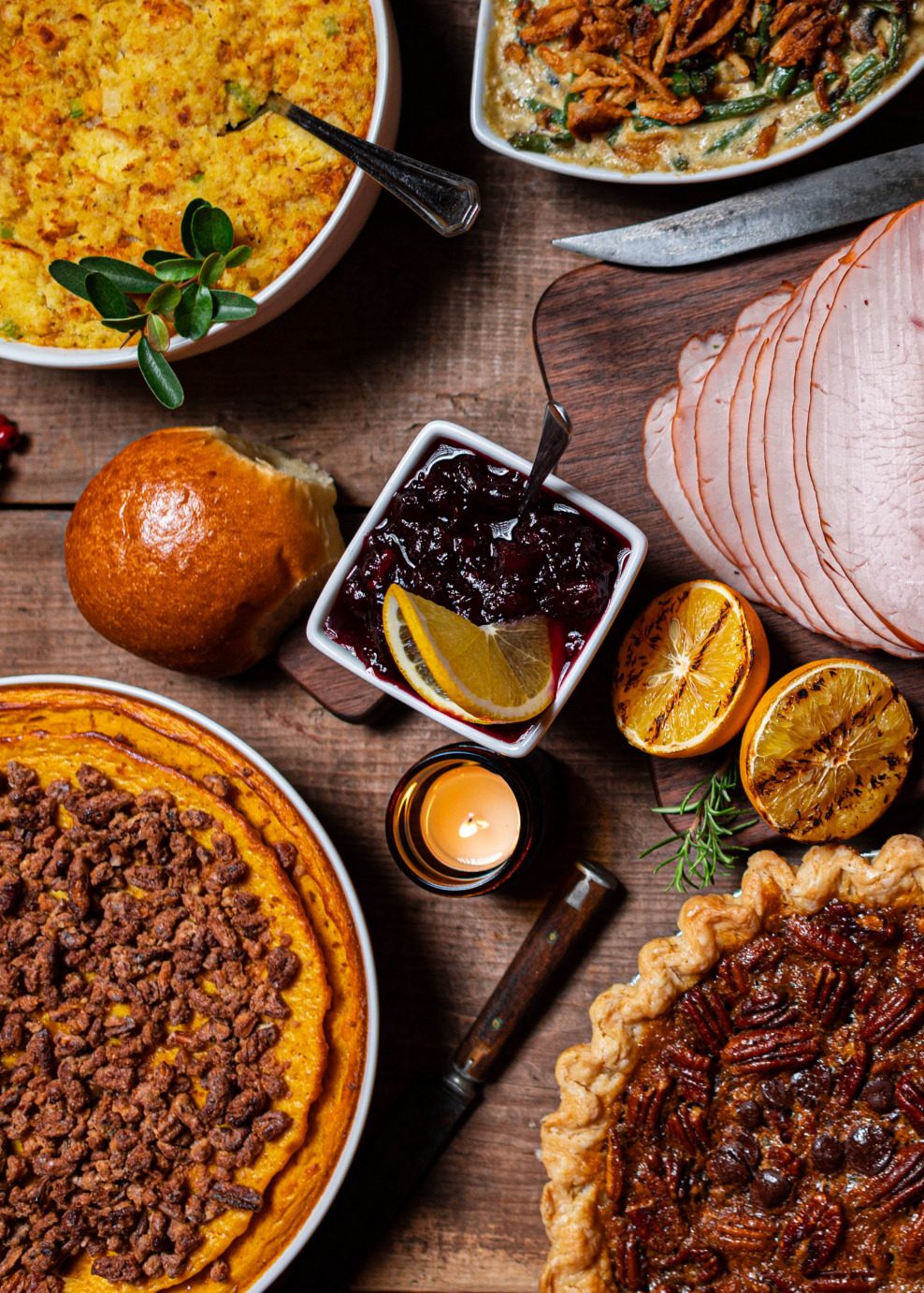 For those days after the big Turkey Day celebration, spread it over leftover turkey sandwiches to kick them up a notch. You can also serve it as an appetizer with cheese and crunchy bruschetta or scoop it over pork chops for dinner! For other great ideas to make new dishes out of all your leftover Thanksgiving food, click here.
More Thanksgiving Food ideas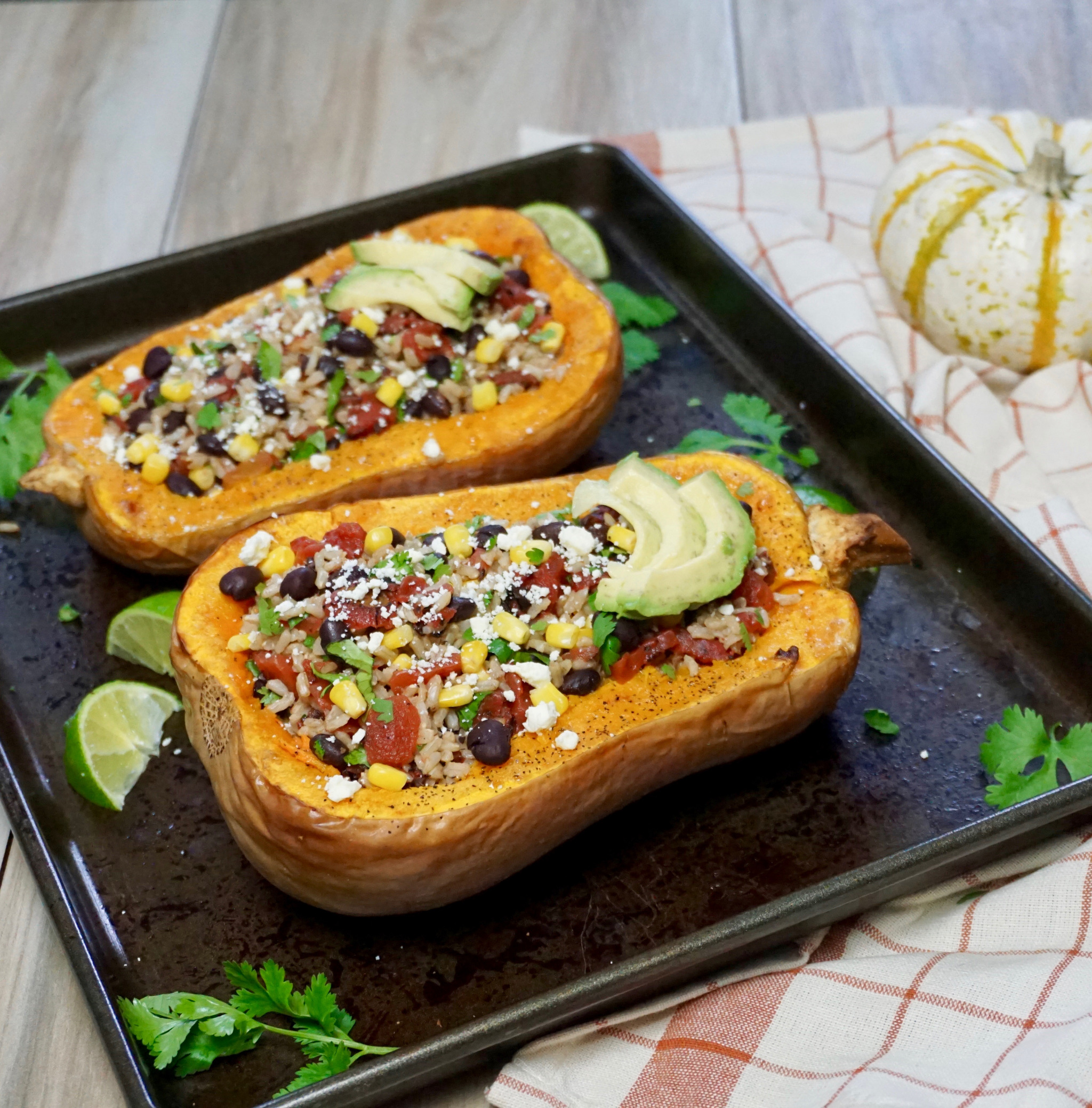 The Best Fall Charcuterie Board:

A fall grazing board is a great way to include all your favorite fall flavors. Mix pumpkin spice and maple, add in seasonal autumn produce like pears, apples, and figs for a Thanksgiving appetizer that is easy and quick to make.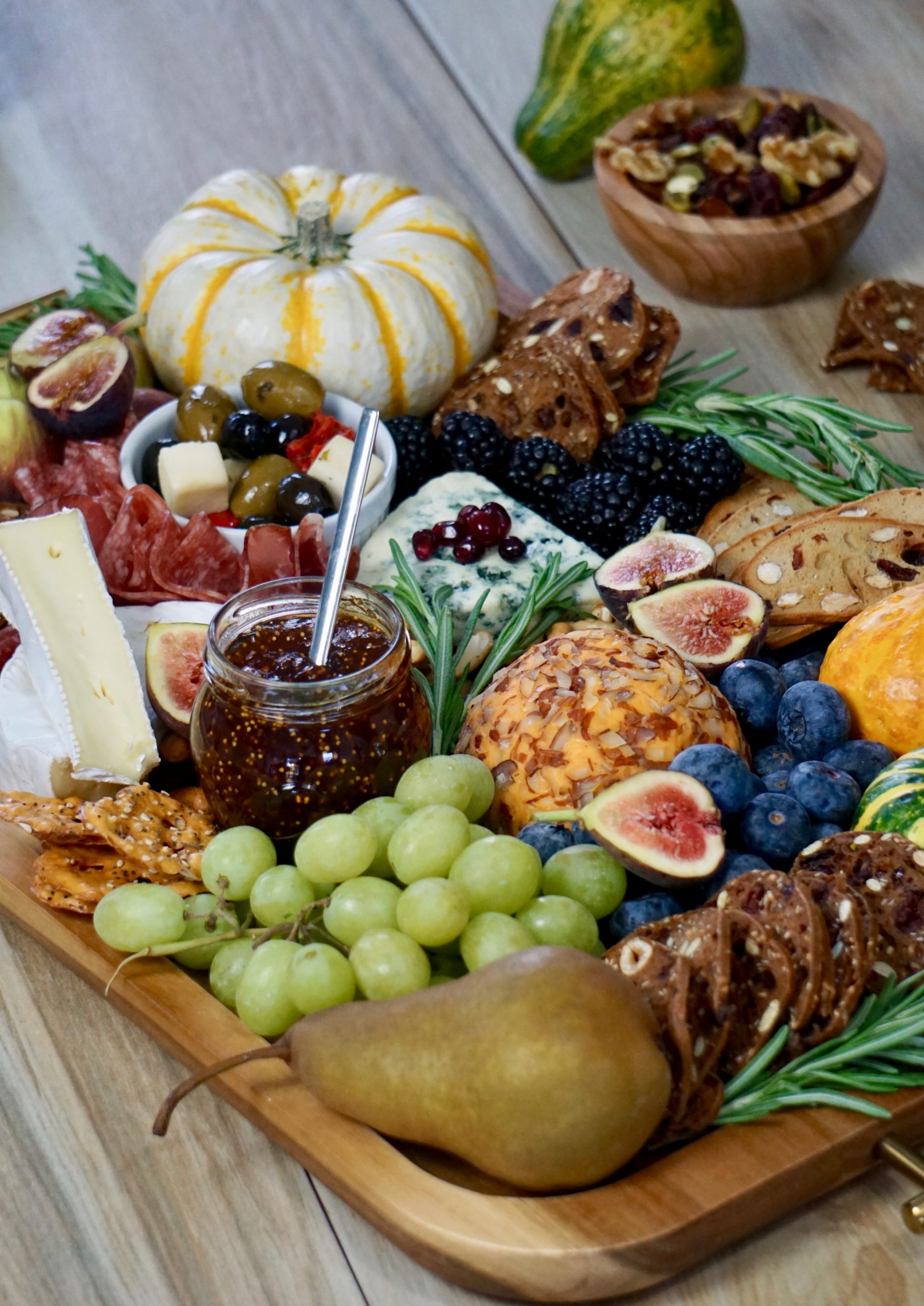 No-bake Eggnog Cheesecake and Cranberry Parfaits:

Create no-bake eggnog and cranberry cheesecake parfait using condensed milk. An easy dessert to make that incorporates those delicious holiday flavors.

Cute Thanksgiving Desserts and Treats:

All of these fabulous desserts are easy to make, kid-friendly, and fun to create. They are a great way to get kids excited about Thanksgiving and make this holiday extra fun for the little ones.
You can also check out more Latino-inspired Thanksgiving recipes in my Latino Thanksgiving Recipe Roundup!
This carambola and cranberry sauce recipe is a must-have for Thanksgiving dinner. This easy Thanksgiving side dish has become a favorite and we've added it to our yearly Thanksgiving menu. It's got all of that delicious cranberry sauce flavor but with lots of Sabor Latino for a Thanksgiving recipe that is out of the ordinary, in a good way. It is so delicious that you will never buy canned cranberry sauce ever again!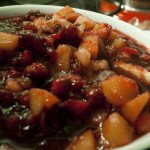 Carambola (starfruit) Cranberry Sauce
Ingredients
2

ripe carambolas

starfruits

1 1/4

cups

freshly squeezed orange juice

1

cups

granulated sugar

1 12-

ounce

bag cranberries

fresh or frozen

1

tablespoon

fresh ginger

grated

1

teaspoon

allspice

1

small cinnamon stick
Instructions
Slice carambolas into ½ inch crosswise slices, remove seeds, dice and set aside.

Combine orange juice and sugar in heavy saucepan.

Bring to a boil over medium-high heat, stirring.

Reduce heat to simmer; cook 5 minutes.

Stir in starfruit, cranberries, ginger, cinnamon, and allspice.

Simmer, stirring, until berries pop, about 8 minutes.

Set aside to cool.

Serve chilled or at room temperature.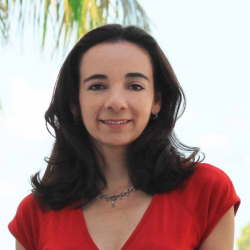 Latest posts by Paula Bendfeldt-Diaz
(see all)