Get ready to treat yourself to the best peach desserts this summer with an array of delightfully easy preach dessert recipes. From classic peach cobbler and scrumptious peach pie to the luscious peach crumbles and peach cakes, we've got your peachy cravings covered with this list of amazing peach desserts!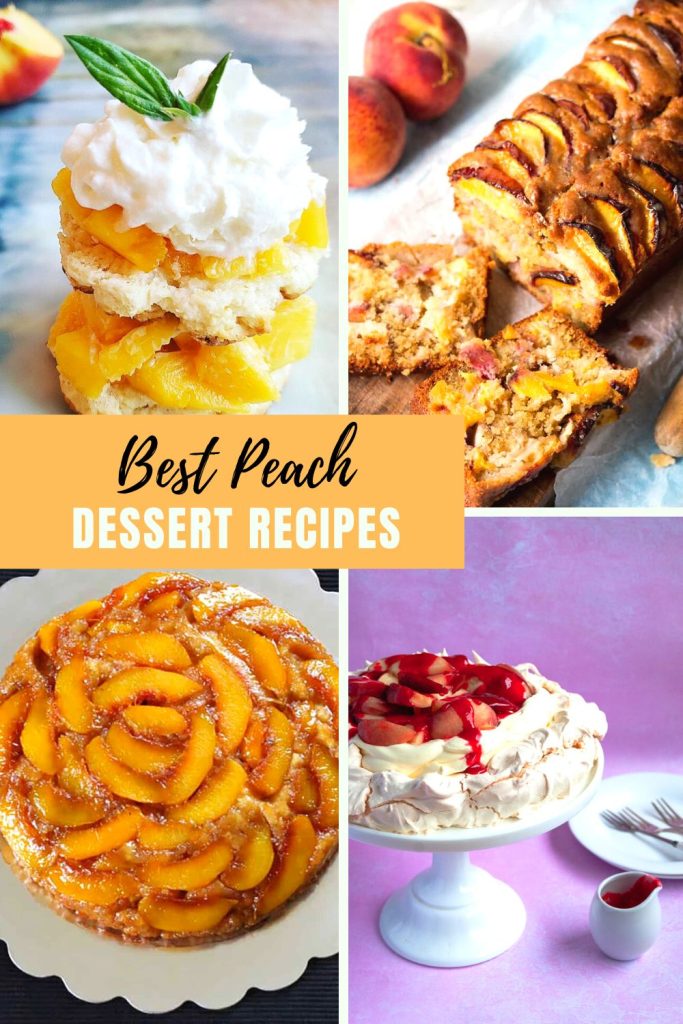 So grab some Georgia peaches, or any peach really and capture the essence of summer in these delightfully easy peach desserts. From mouth watering peach crisp and heavenly peach dump cake to the ultimate summer treat: peach ice cream, each recipe celebrates the versatility of juicy sweet peaches. So let's dive into the world of peaches and uncover the magic that makes them the stars of summer!
What are the best peaches for making peach desserts?
When it comes to creating the most mouthwatering desserts, selecting the perfect peaches is essential! My favorite peaches are Georgia peaches, I mean nothing comes close to their sweetness and juiciness. They are not only amazing to bite into but a fantastic choice for making your favorite peach desserts. Their natural flavors and delightful aroma add a special touch to classic peach cobbler recipes and heavenly peach pies. These juicy gems are also perfect for making sweet peach jams and jellies that you can enjoy long after summer is gone.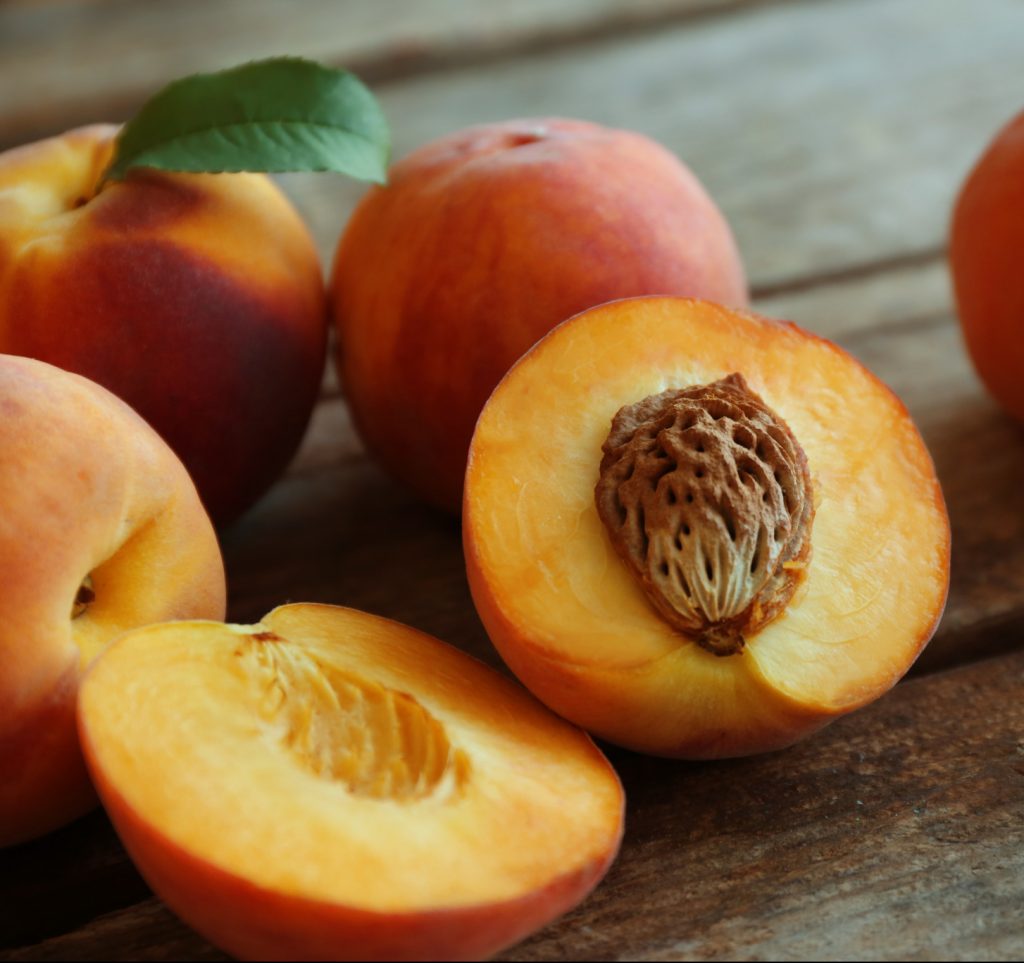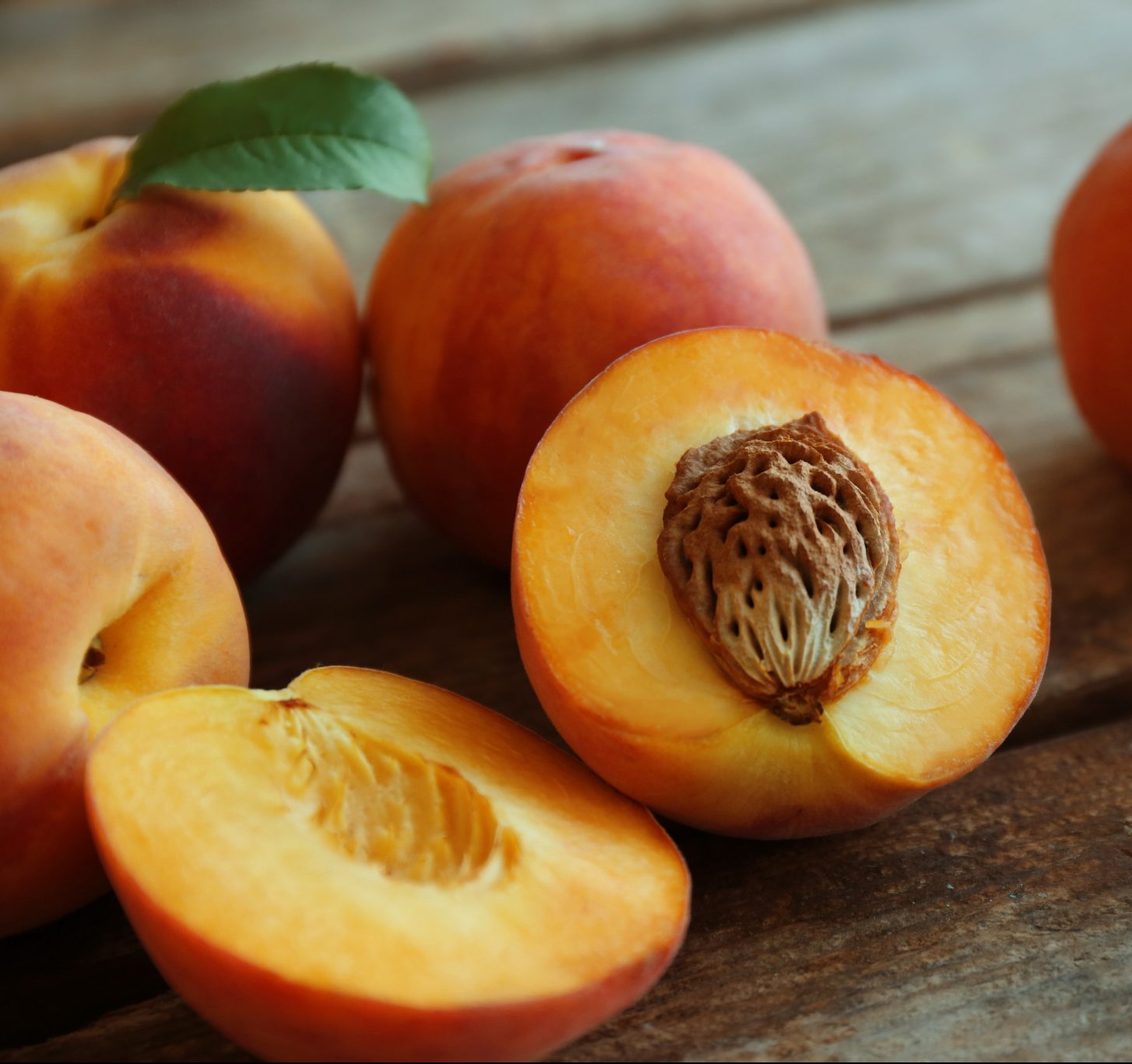 However Georgia peaches are not the only option. There are other types of peaches that work great for making your favorite summer desserts. Donut peaches, also known as Saturn peaches, are another wonderful option for dessert making. These cute and petite peaches have a unique flat shape and a sweeter taste, making them perfect for slicing and garnishing desserts like peach cake or peach ice cream.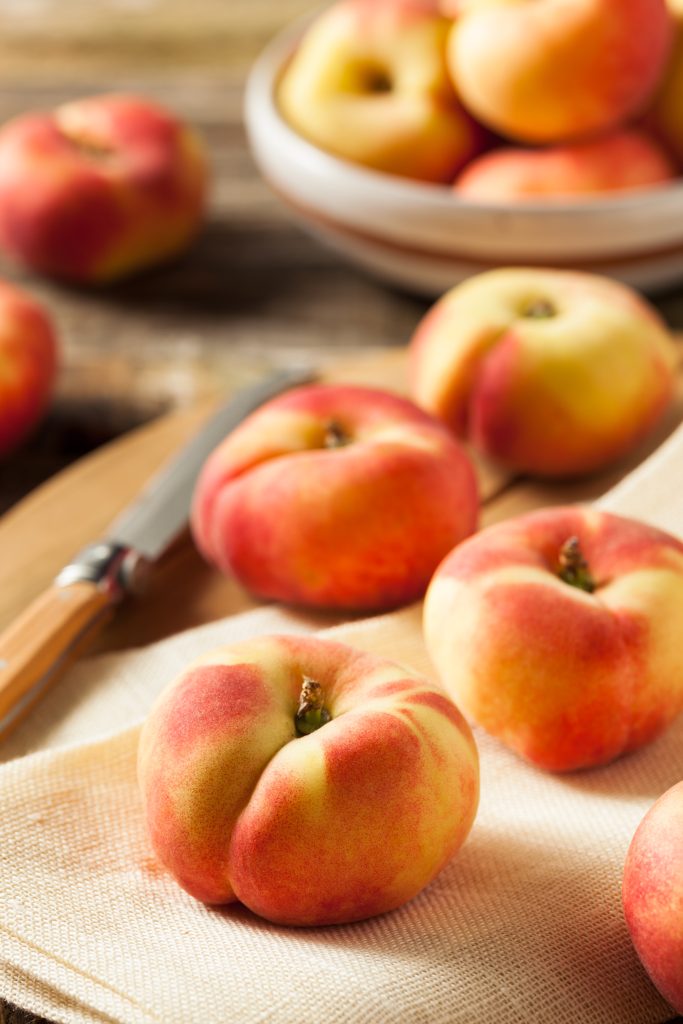 With their delicate and less acidic flavor, white peaches are the ideal choice for incorporating into desserts that require a milder peach taste. These luscious peaches add a subtle sweetness and a delightful juiciness to your treats, making them a wonderful option for cheesecakes, tarts, and other delightful confections. Their pale flesh and rosy blush also add a touch of elegance to your desserts, making them as visually appealing as they are delicious to savor.
The best way to easily peel peaches
After much struggling I came across the easiest way to peel peaches! First, I bring a pot of water to a gentle boil and make a small X-shaped incision at the bottom of each peach. Then, I gently place the peaches into the boiling water for about 30 seconds to 1 minute. After that, I quickly transfer them to a bowl of ice water. The magic happens when I start to peel – the skin just slides right off! It's seriously satisfying! No more struggling with stubborn peach skins. Just follow these easy steps so you can effortlessly enjoy those juicy, ripe peaches in all of your favorite recipes without any fuss. Happy peeling!
What to do if you have a bunch of peaches?
Nothing beats the joy of biting into a juicy peach, with sweet flavors that scream summertime. But what happens when you've got a bunch of peaches and want to do more than just eat them fresh? Well, worry not! There are many fabulous ways to enjoy those delightful peaches beyond the usual pies, crisps, and cobblers.
Make a peach cobbler: Peach cobbler is the ultimate comfort summer dessert. You can make a classic peach cobbler, but you don't have to. I have compiled and curated a fantastic list of the best peach cobbler recipes including delicious mango and peach cobbler and peach cobbler combinations like blueberry peach cobbler. Yes please!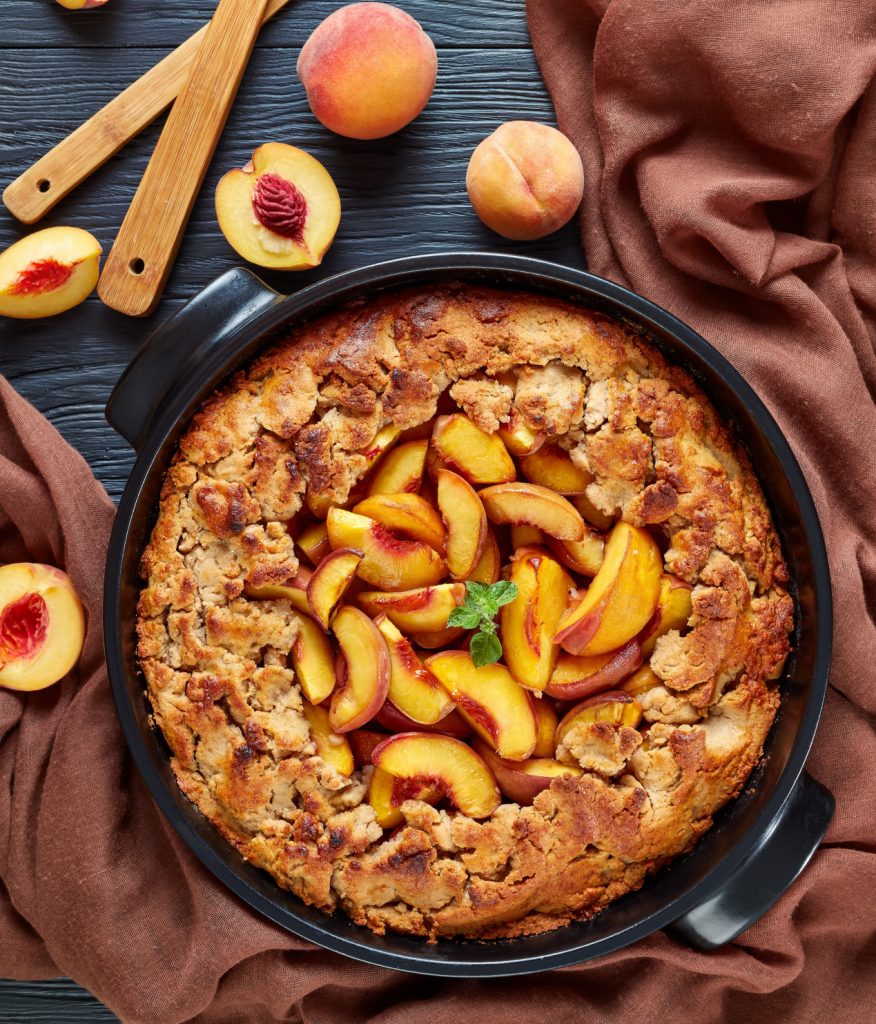 Make a Peach Cheesecake: Yes, you read that right. Move over peach pie, you have to try my amazing no-bake peach cheesecake recipe. It's not only sublime but so easy to make!
Create a refreshing peach drink: If you're looking for a refreshing summer drink that is kid friendly and alcohol free look no further than my list of delicious peach drinks (non-alcholic). From peach iced tea recipes (much better than Starbucks) to peach lemonades, you'll find your new favorite summer drink here!
Celebrate with a delicious peach cocktail: Celebrate the summer with one of the amazing peach concoctions in this list of the best peach cocktails. From peach mojitos and pech brambles and mashes to peach bellinis and even peach and mango martinis!
Amazing and Easy Peach Dessert Recipes
Now without further ado let me share with you a roundup of my favorite peach dessert recipes. There's so much variety here from the classics like peach pie, peach cobbler and ice cream to creative peach desserts like peach fritters, peach tarts and peach galettes to peach cheesecake and peach muffins. And because there are so many peach pie and peach cobbler recipes I have combined the best ones here, so you don't have to spend time looking.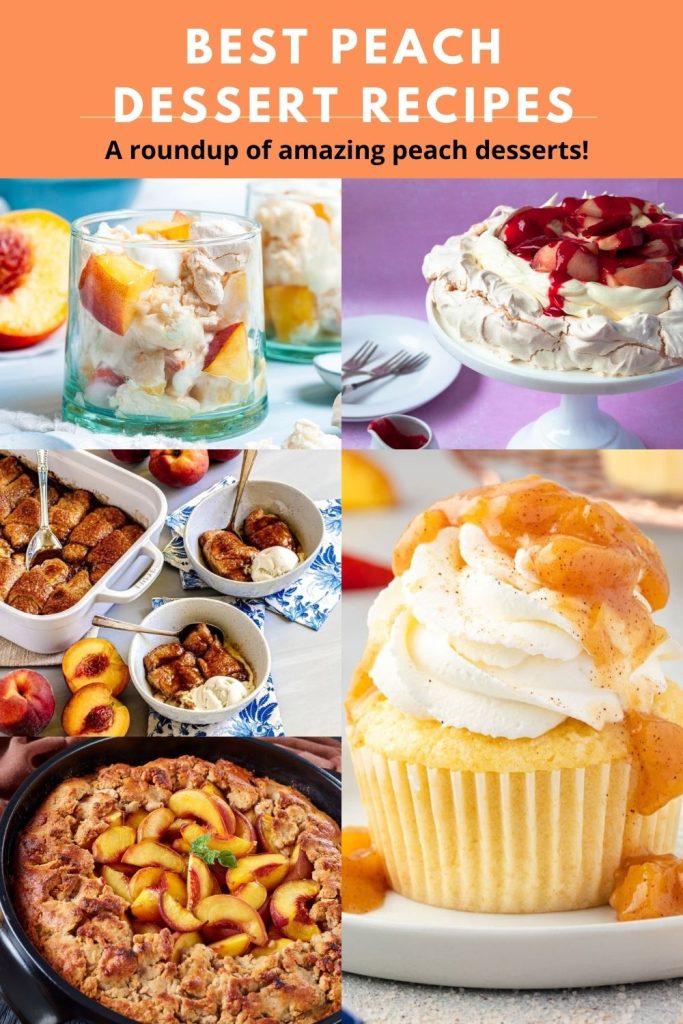 And although most of these recipes are made with fresh peaches we're also including some amazing recipes made with canned peaches. Whether you canned your own peaches to use later in the year or bought a can of peaches there are some great ideas for canned peach desserts here too!
Best Peach Desserts
If you're craving a sweet peach dessert, made with fresh sweet and ripe peaches we've got you covered. Check out these amazing peach recipes. You're sure to find your new favorite summer dessert here!
Get ready to indulge in a Southern summertime classic with this Peach Shortcake recipe! Sweet, bourbon-soaked peaches are piled high on a buttery shortcake biscuit, then crowned with a dollop of homemade whipped cream. Your taste buds will thank you for this boozy and from-scratch delight that will make those peaches proud!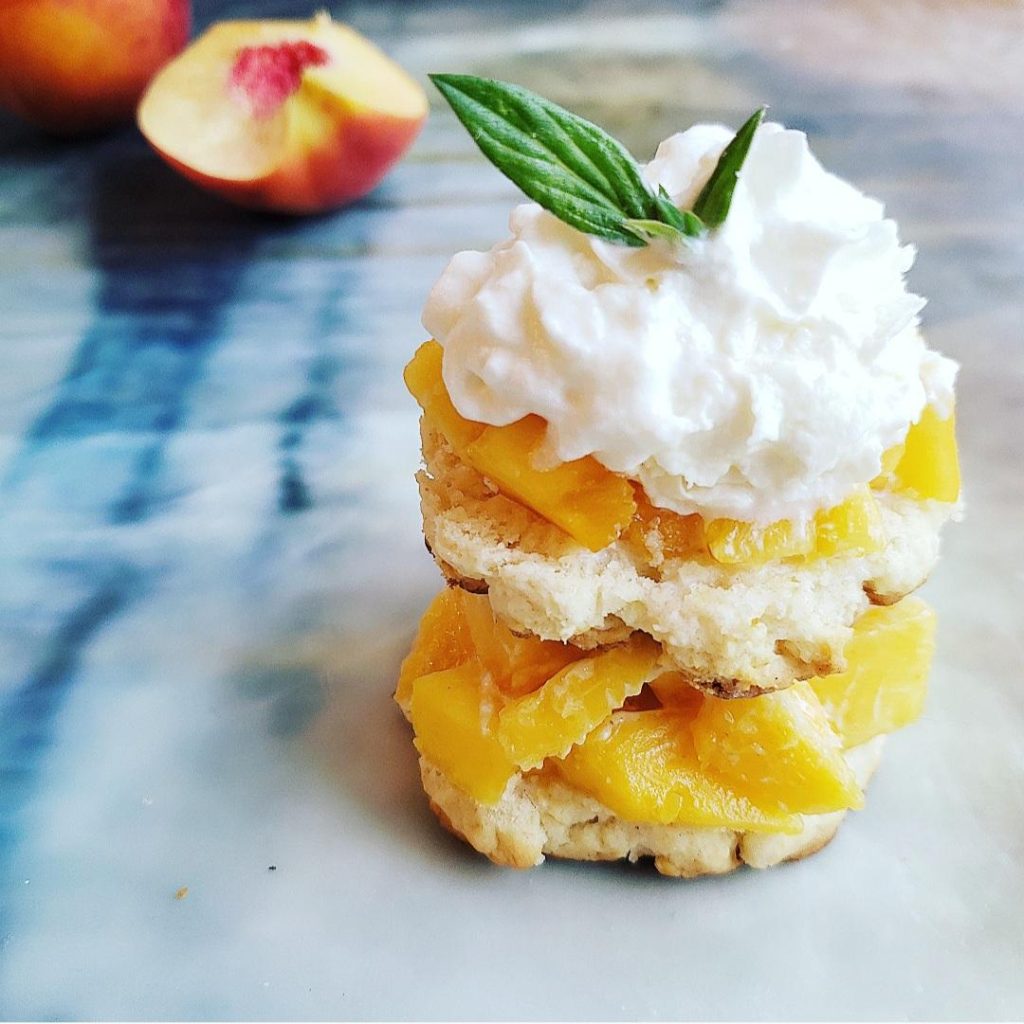 Indulge in the magic of French family-style baking with this delightful Easy Peach Clafoutis recipe. It's a breeze to make, and the sliced seasonal peaches are beautifully baked in a custard-like batter, resulting in a heavenly peach dessert that everyone will adore.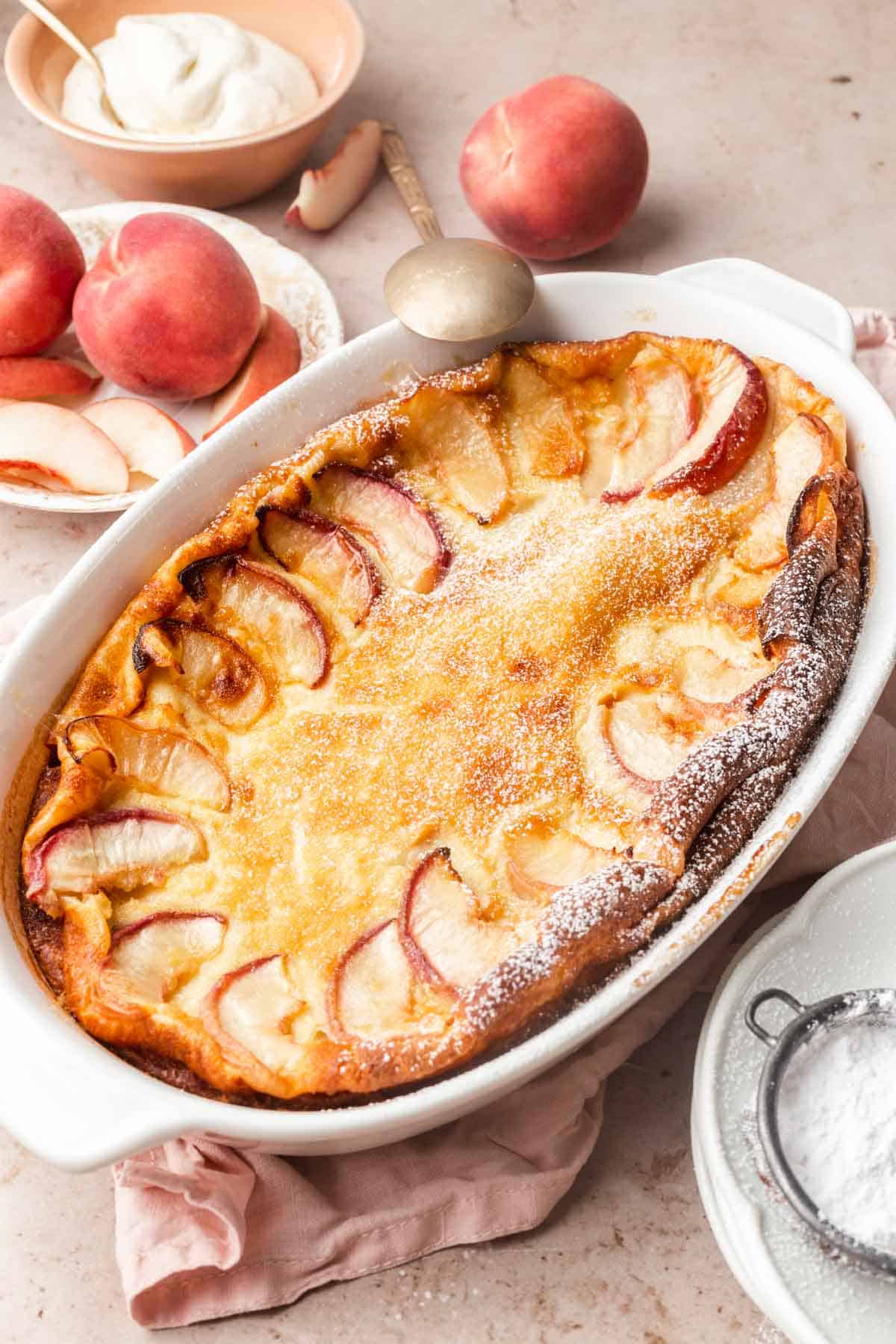 Prepare to be amazed by this Peach Melba Pavlova, a dessert that's as stunning as it is delicious! Picture a meringue that's soft and chewy on the inside, topped generously with fluffy whipped cream, sliced peaches, and a drizzle of raspberry sauce. It's a showstopper that will leave your taste buds dancing with joy!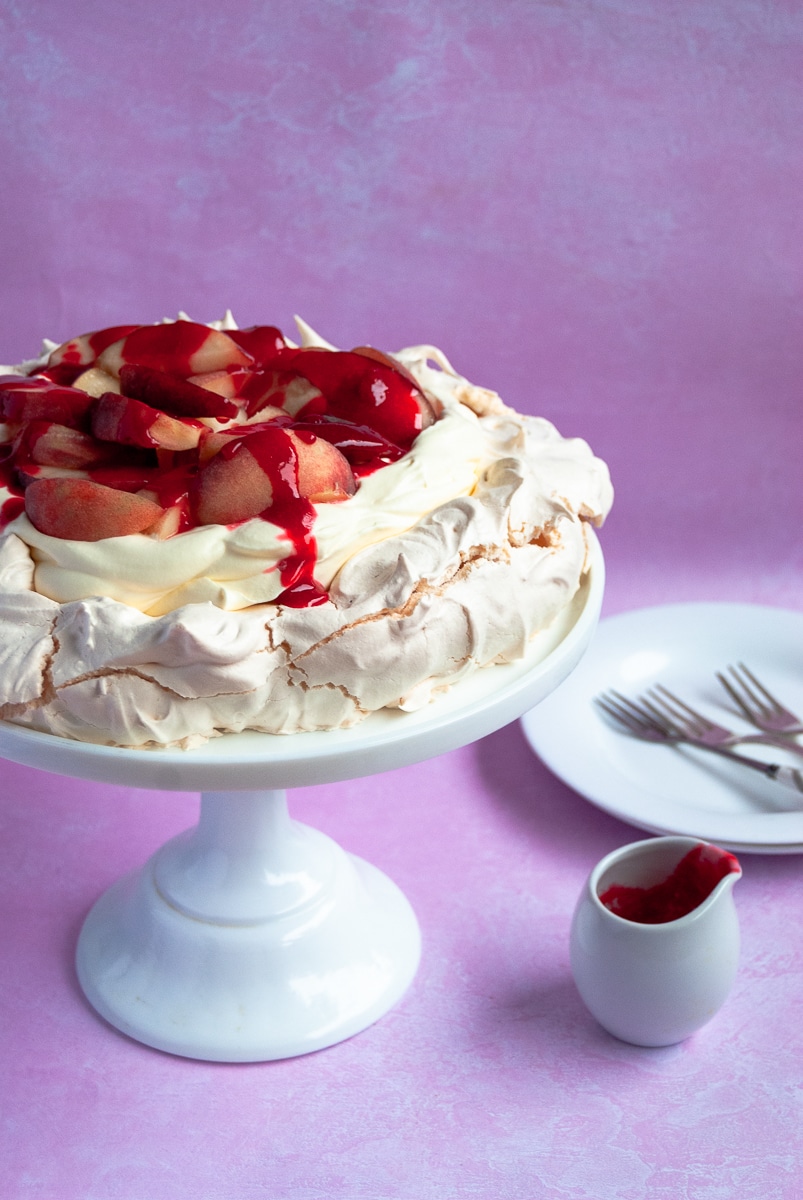 Get ready to indulge in this incredible easy no-bake peach cheesecake recipe that's simply divine! This delicious peach dessert recipe made with canned peaches is easy to prepare and you can enjoy it year round. We're talking about a luscious blend of cream cheese with a hint of citrus zest and peach syrup, all atop a scrumptious base made with crumbled shortbread cookies, topped with canned peaches.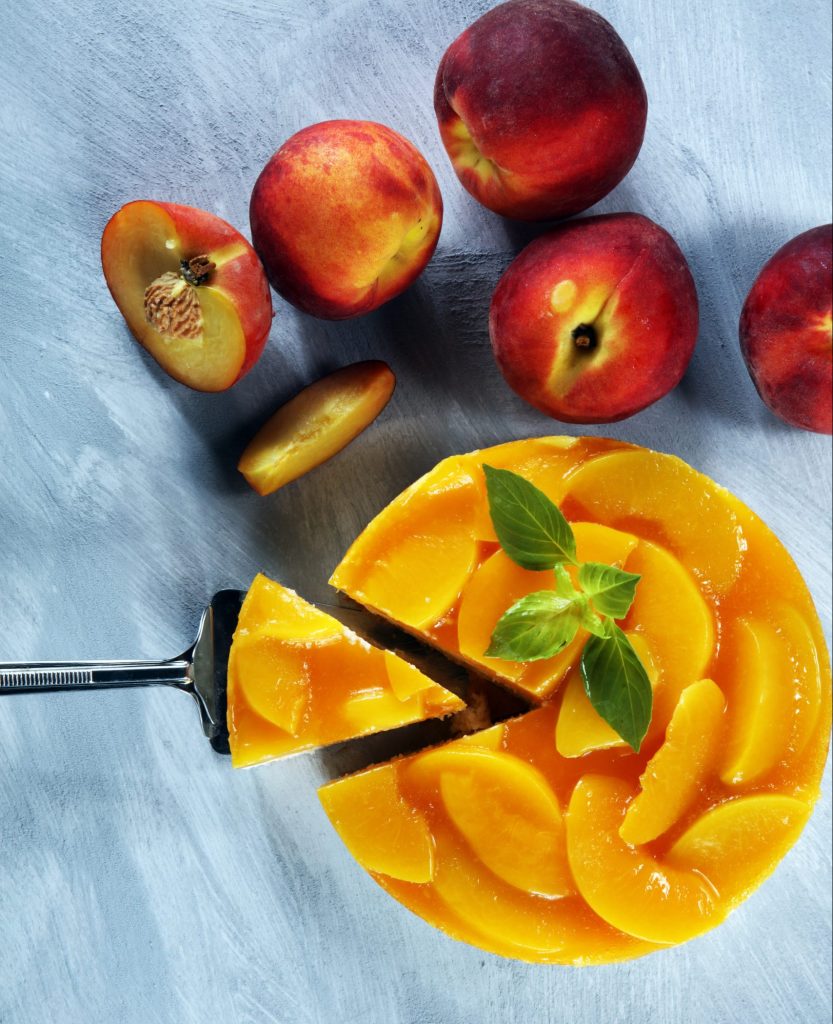 Indulge in the goodness of summer with a Blueberry Peach Galette, featuring a flaky crust loaded with fresh, juicy fruit. Its rustic charm and easy preparation make it a go-to dessert for your upcoming picnics. Enjoy the deliciousness of this open-face pie with every bite!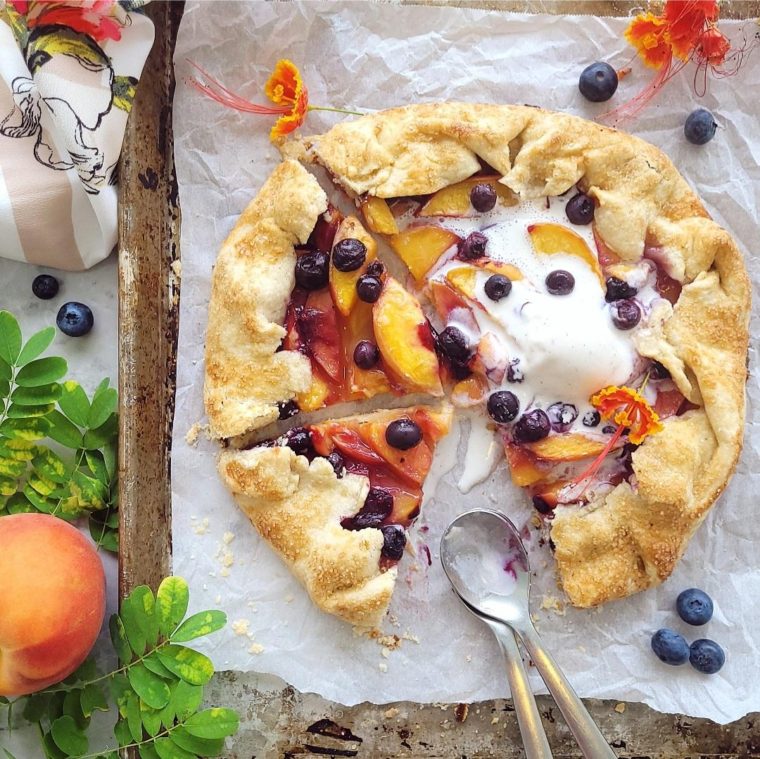 Whip up this Peach Eton Mess, a delightful and quick summer dessert made with just three simple ingredients! Ripe and juicy peaches are combined with creamy Greek yogurt and crumbled meringues, creating a lighter twist on the classic Eton Mess. In under 10 minutes, you'll have a refreshing treat perfect for warm days.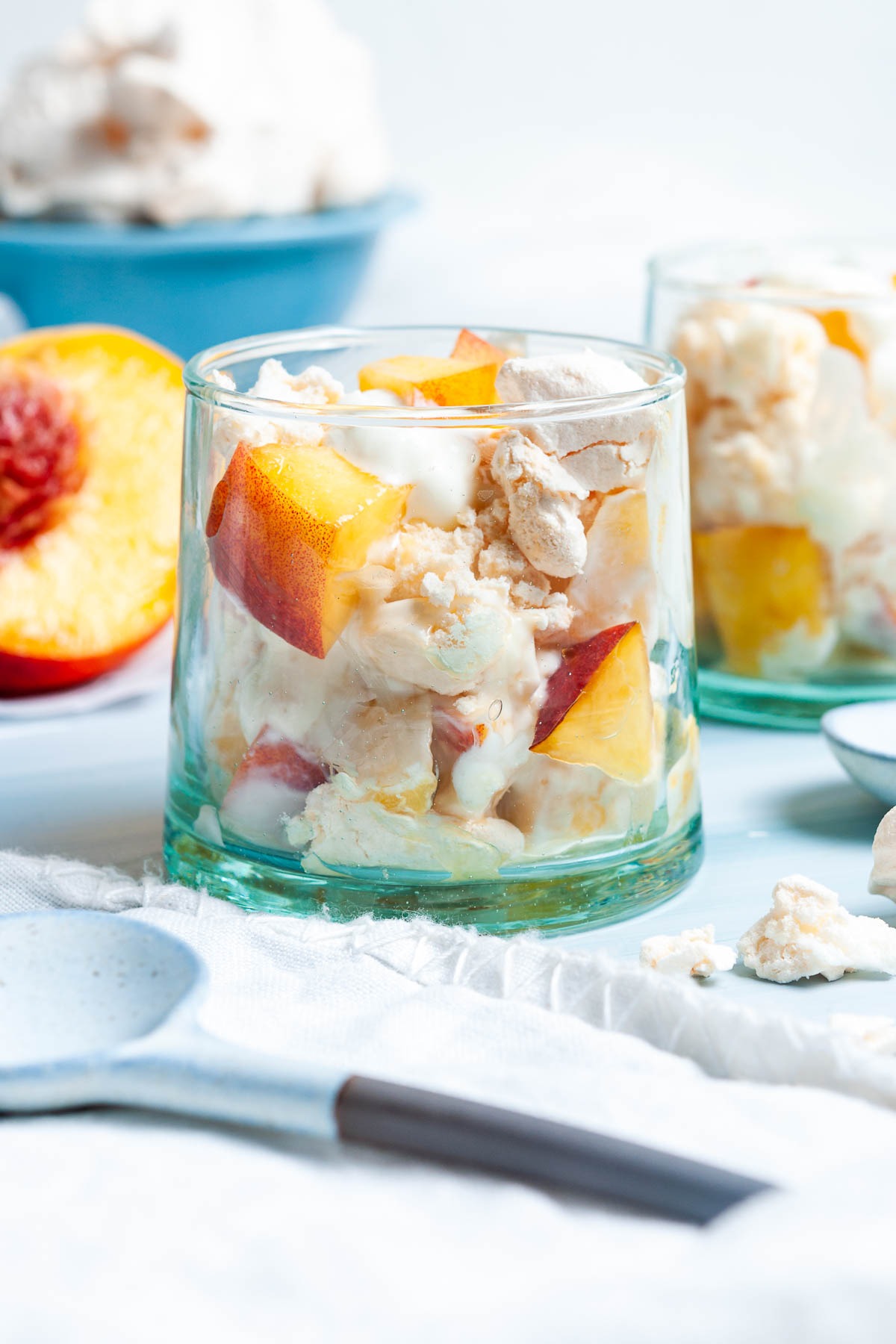 Try our Healthy Blueberry Peach Crumble, where a crunchy, cinnamon-spiced topping envelops the sweetness of berries and peaches, offering a taste that evokes the warmth of past summers. What's even better is that this delightful treat is remarkably healthy, made without processed sugar, wheat, or animal products. Embrace the natural goodness of this recipe, free from processed sugar, gluten, and animal ingredients – it's the perfect guilt-free indulgence!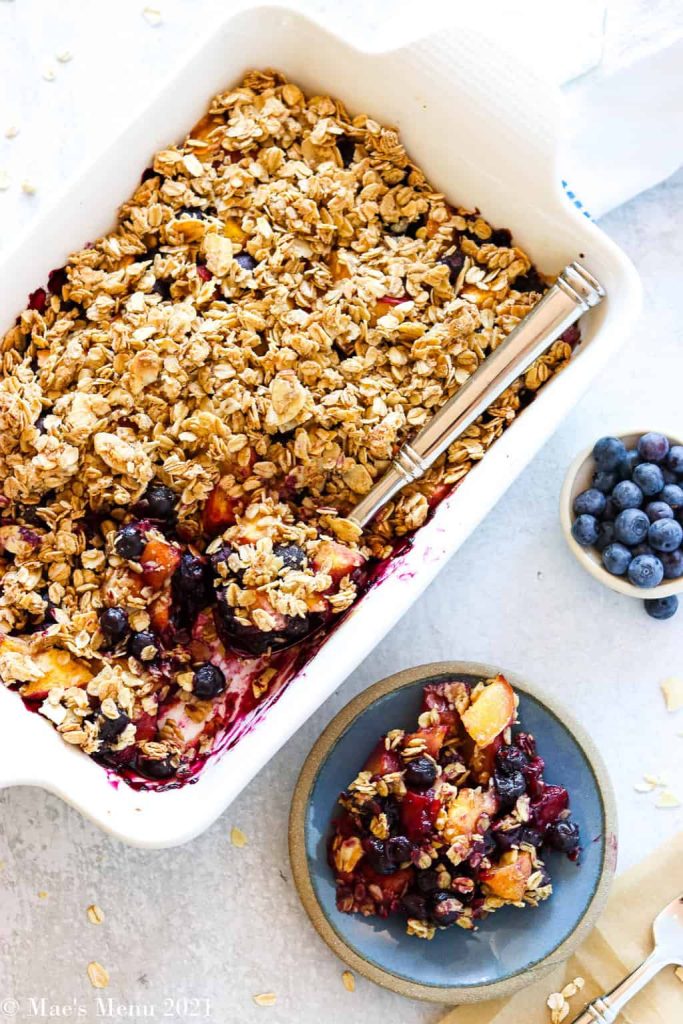 We absolutely love this scrumptious streusel cake adorned with tender fresh peaches – it's one of our top ways to enjoy the delightful taste of summer. While sinking our teeth into a juicy peach is fantastic, creating this delectable sweet treat becomes a highlight of the season.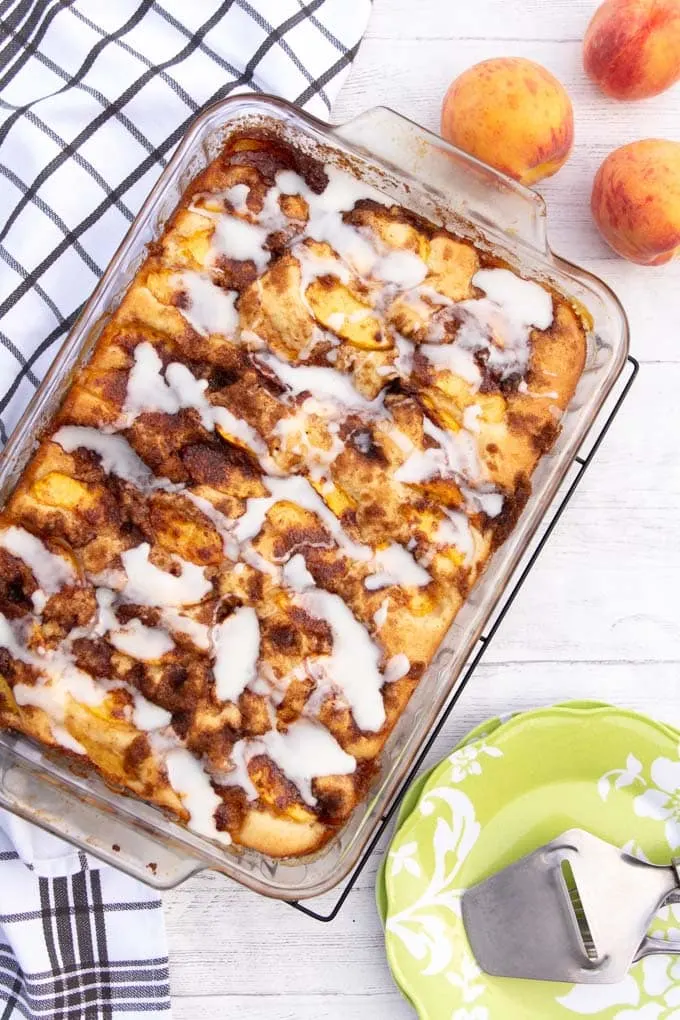 The heavenly combination of juicy, sweet peaches and fluffy, golden-brown biscuits makes this classic dessert simply irresistible. With its silky, tender peach filling and sugar-crusted biscuits, it's a delightful treat that's easy to prepare and hard to resist.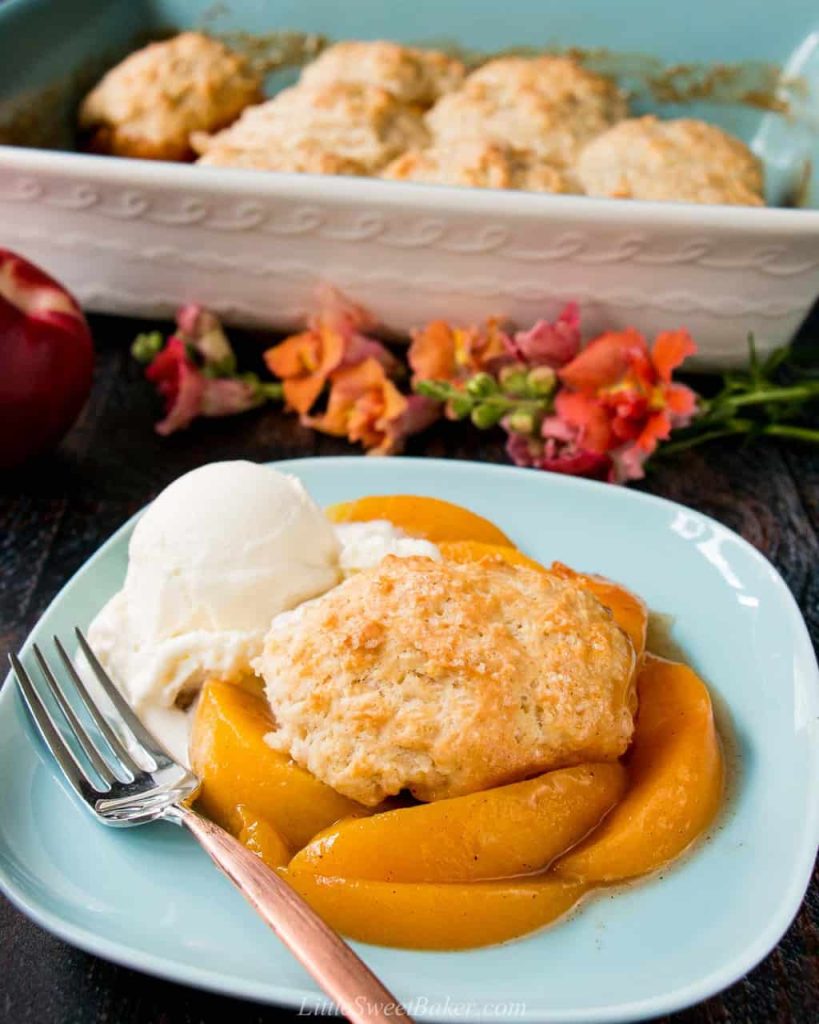 Treat yourself to the delightful flavors of Peach Upside-Down Cake! This light and moist cake is bursting with the caramelized goodness of ripe peaches in every mouthwatering slice. It's the ultimate summer dessert, perfect with a cup of coffee or as a sweet ending to any meal. Don't miss out on this heavenly treat—it's also a delightful snack to enjoy in the evenings!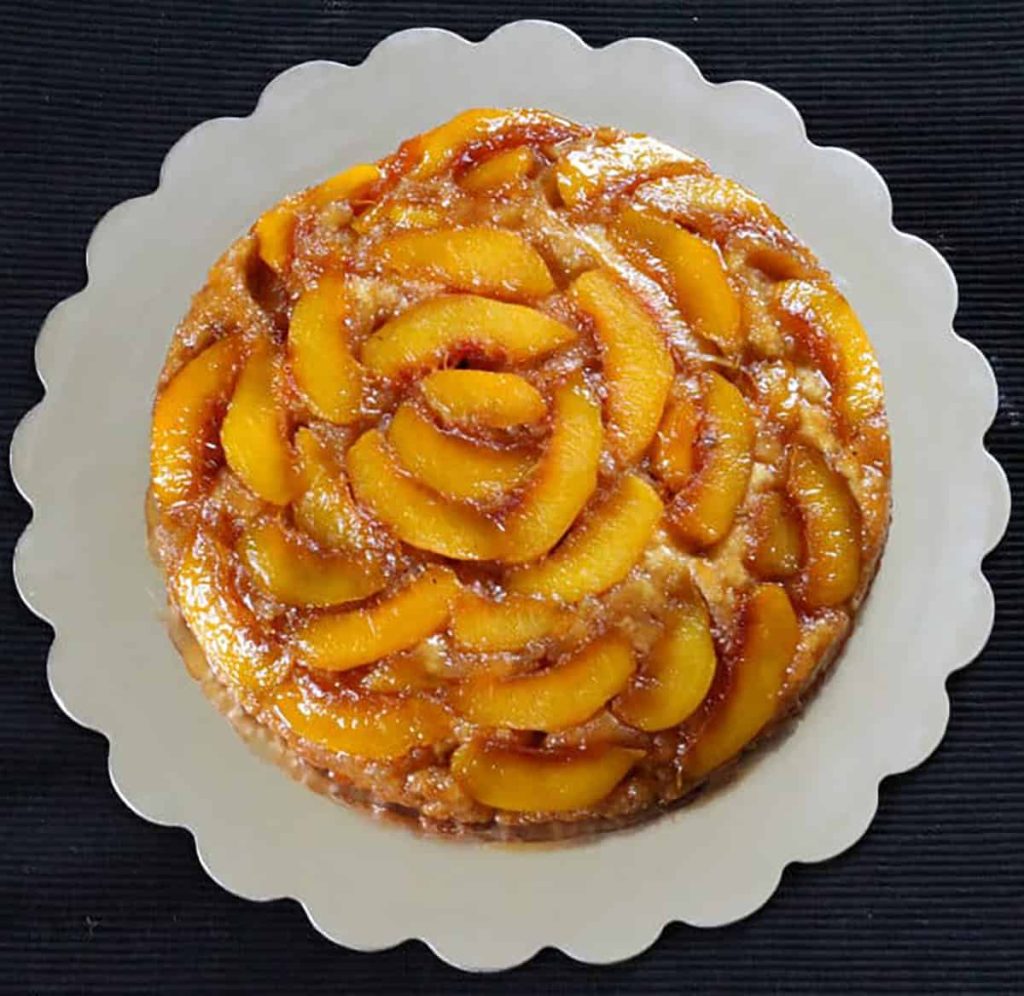 Get ready to savor the taste of peach cobbler in cookie form with these delightful Peach Cobbler Cookies! Each chewy cookie is filled with the deliciousness of peach cobbler filling, topped with a cinnamon crumble, and drizzled with a heavenly vanilla glaze. These peachy treats are the perfect way to enjoy a taste of summer!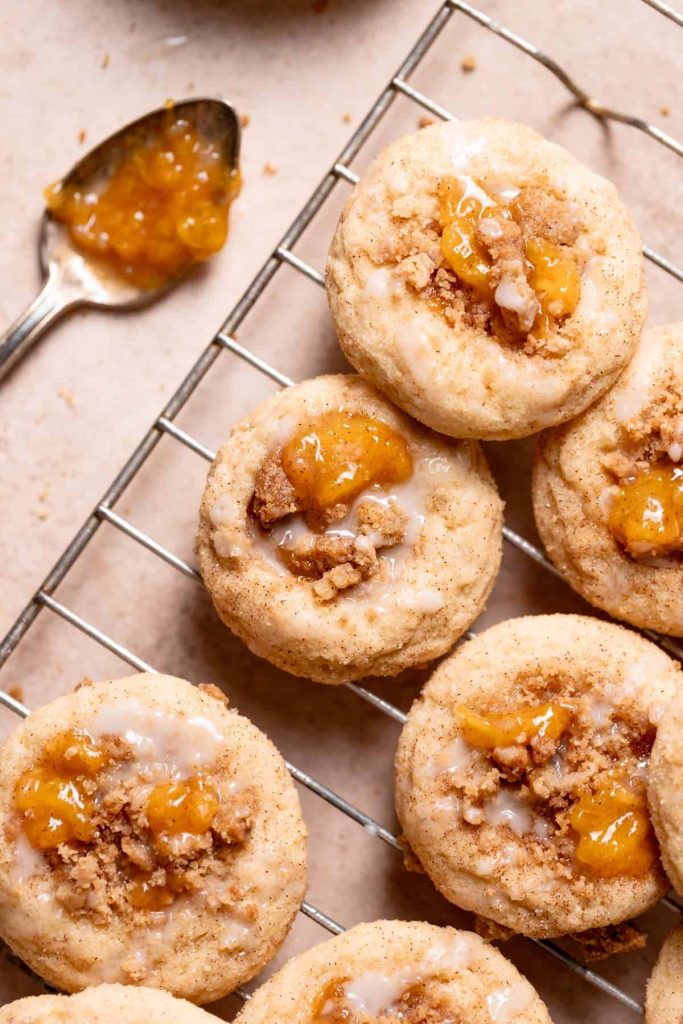 Get ready for the ultimate summer peach recipe! Grilled Peaches with Blueberry Basil Butter are a fantastic addition to any summer gathering, whether as a delightful side dish or a light and refreshing dessert. The combination of juicy peaches and the delicious blueberry basil butter is simply mouthwatering and will have everyone coming back for seconds!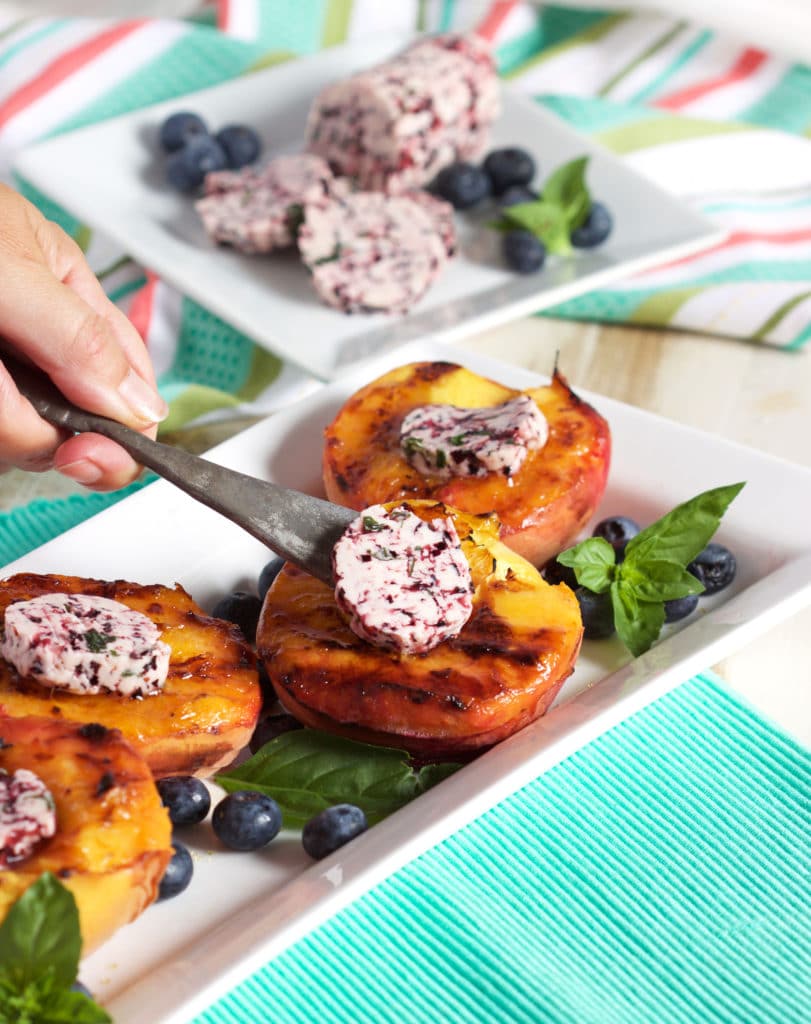 Get ready to fall in love with this scrumptious Peach Cobbler Pound Cake! Filled with juicy, sweet peaches and topped with a delightful brown sugar crumble, this cake is a real treat. And to make it even better, we drizzle it with a peach-kissed cream cheese glaze that takes it to a whole new level of deliciousness. Your family will be begging for more of this delightful dessert!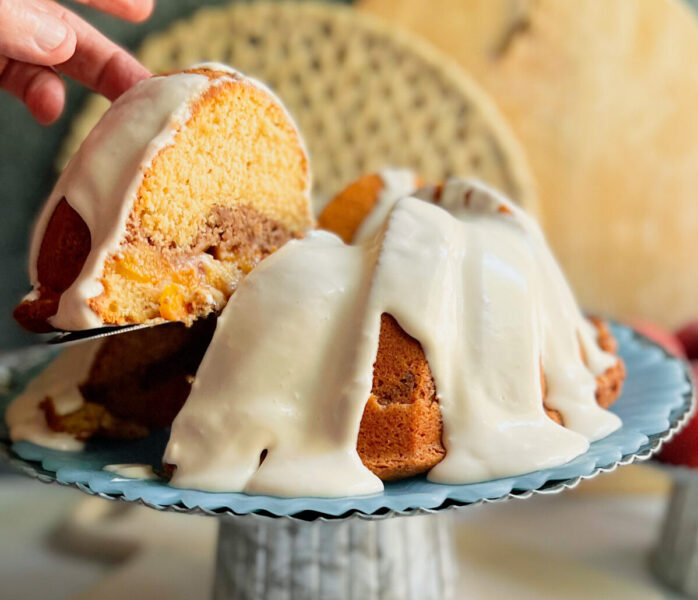 Savor the taste of summer with these delightful Peach Cobbler Cupcakes. Filled with juicy peaches, cozy spices, and topped with a fluffy whipped cream frosting, these cupcakes are a scrumptious take on the classic peach cobbler dessert. Indulge in the flavors of the season with each sweet and comforting bite!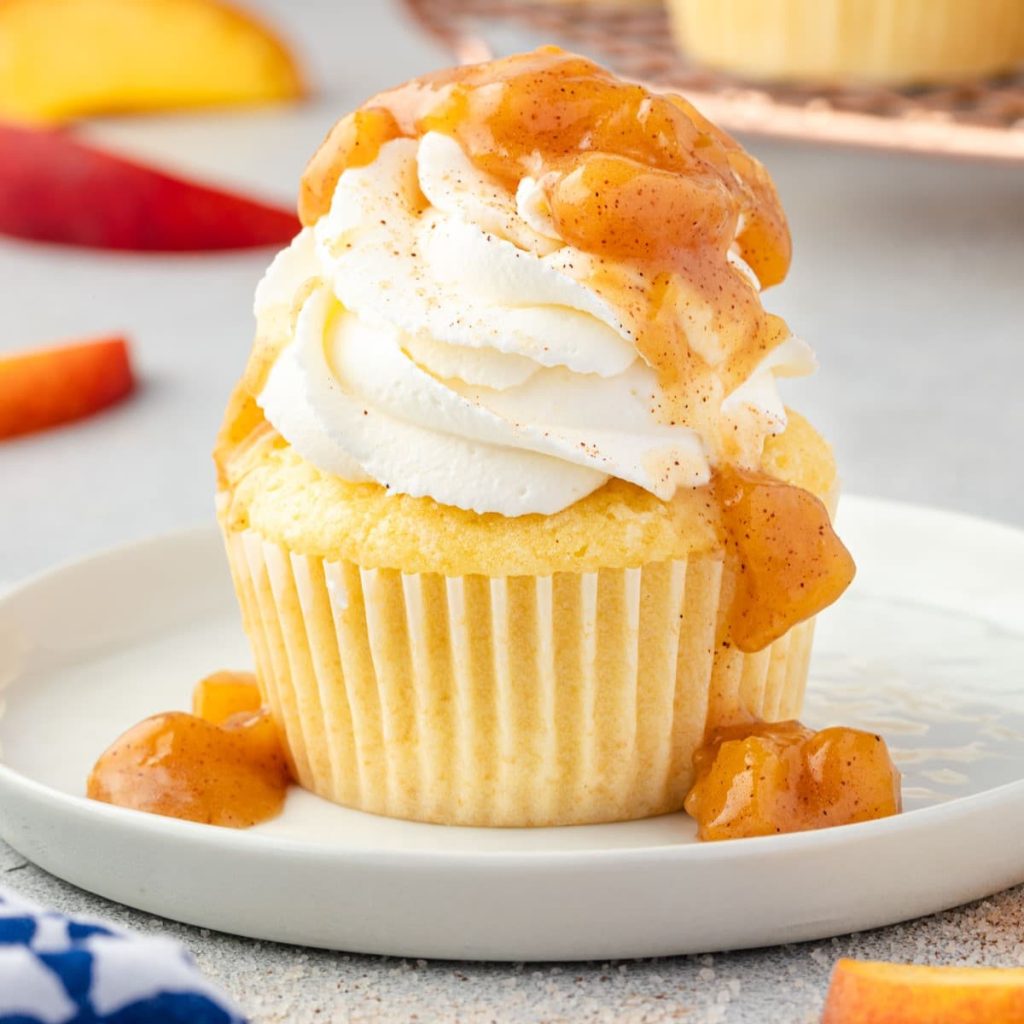 This sweet treat captures the essence of summer in a bowl. This homemade peach sorbet recipe is so easy to make. You don't need an ice cream maker to whip up this delightful peachy goodness.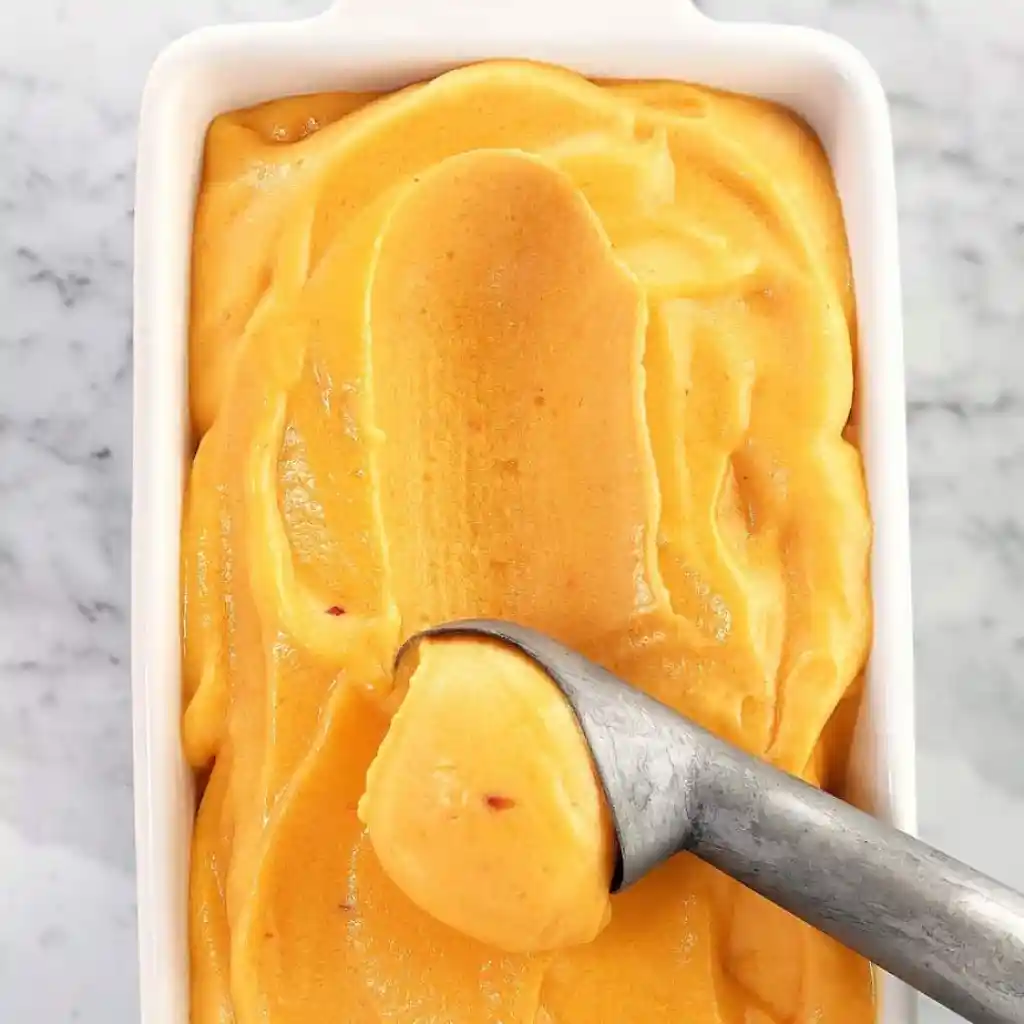 This traditional Southern Peach Pie is the ultimate dessert! Loaded with the juiciest and sweetest fresh peaches of the season, it's wrapped in a flaky, buttery double-crust with a sprinkle of sanding sugar for an extra touch of sweetness. Enjoy it with a generous scoop of vanilla ice cream for the perfect summer treat! When those ripe peaches are at their best, there's nothing quite like indulging in a delightful slice of fresh peach pie.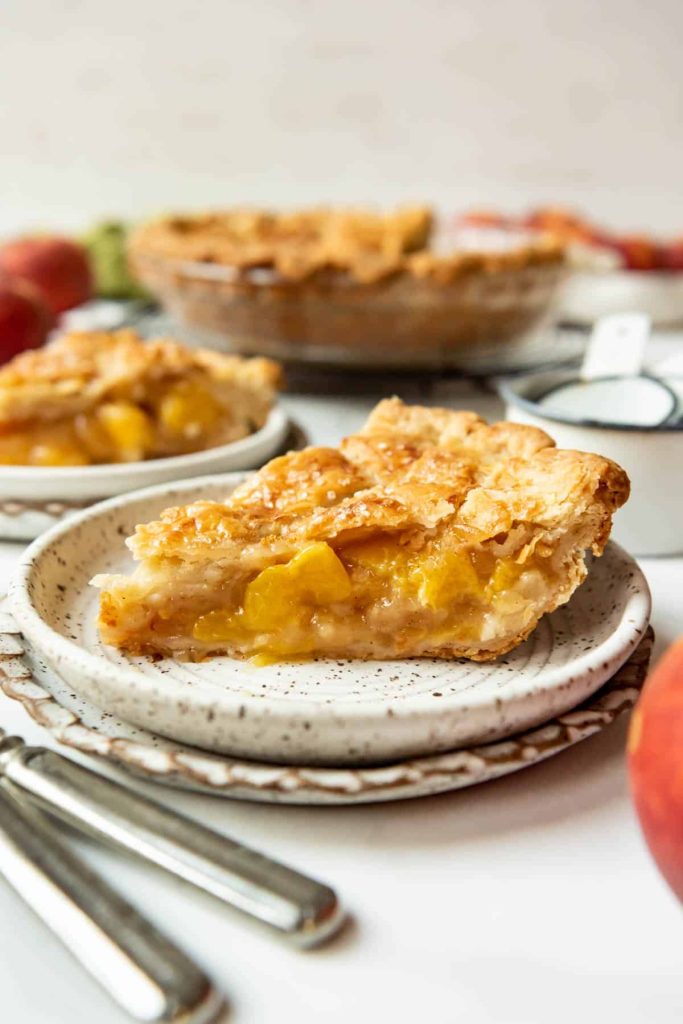 Get ready to taste the ultimate handheld treat with these Peach Cobbler Egg Rolls! These delightful bites are a fun twist on the classic peach cobbler, offering all the scrumptiousness in a convenient package. Filled with gooey peach goodness, fried to a golden crisp, and dusted with cinnamon sugar, these egg rolls are guaranteed to impress and satisfy anyone lucky enough to try them. Indulge in these delicious desserts and experience the joy of peach cobbler in a whole new way!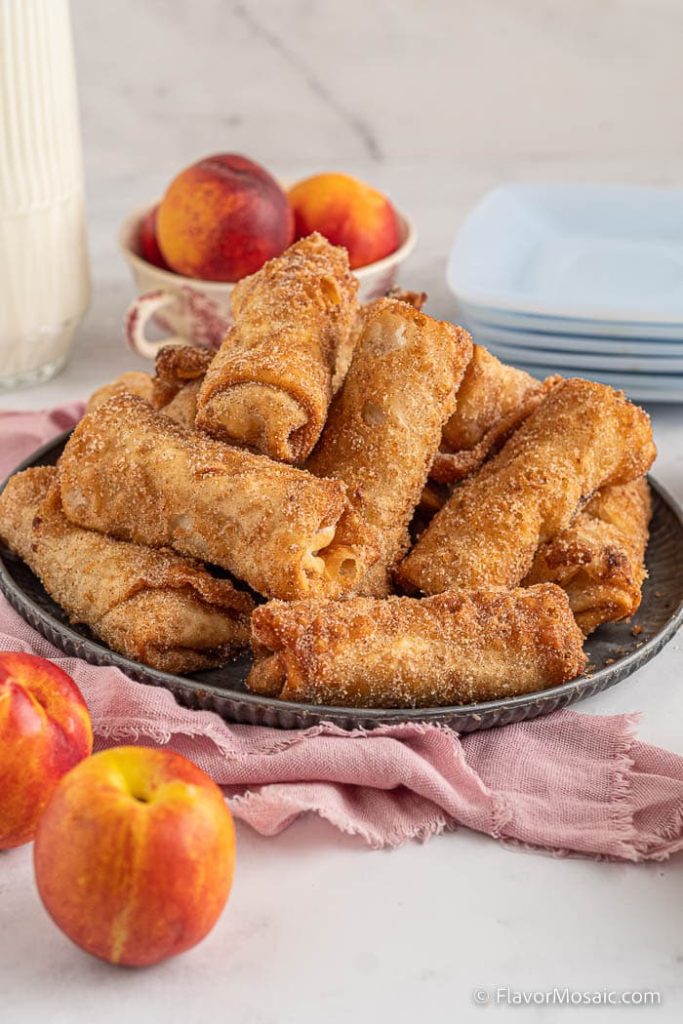 These peach dumplings are absolutely irresistible! Imagine fresh, juicy peaches wrapped in a flaky, crispy dough and drizzled with a sweet, buttery sauce. And the best part? You can whip up this peach cobbler with crescent rolls in just 15 minutes, then pop it in the oven!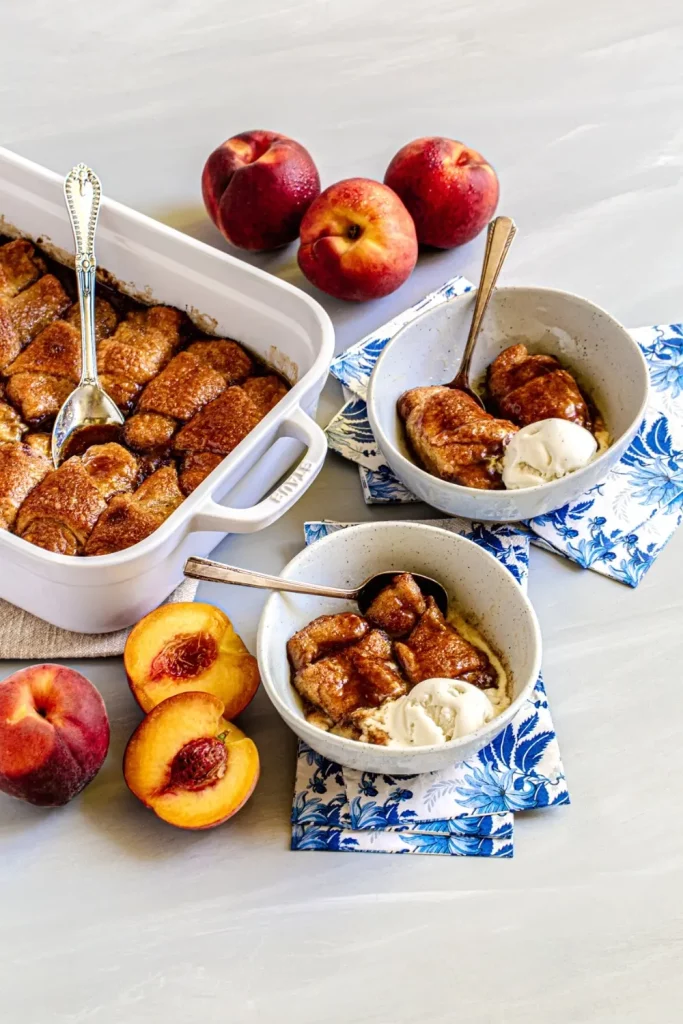 Indulge in the goodness of this Peach Bread! Packed with juicy peaches in every mouthful, this moist and fluffy quick bread is simple to whip up. From mixing to baking, it's an easy treat that delivers a burst of fruity flavor and moistness you'll truly savor!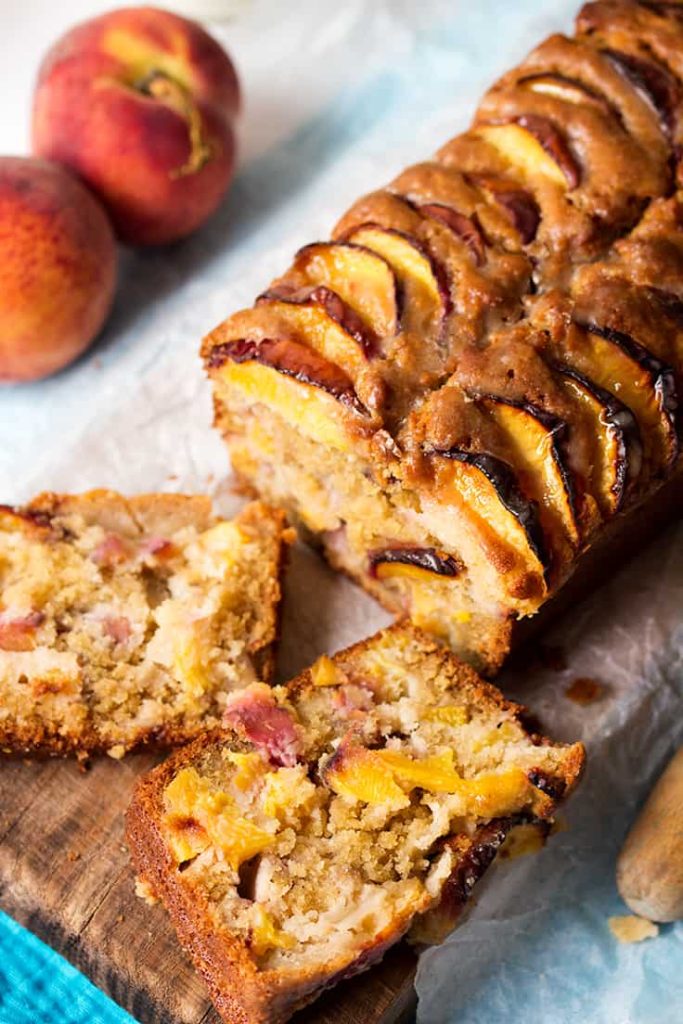 This delightful Peach Melba dessert is a quick and easy evening treat, ready in just 15 minutes! Sweet peaches are gently poached in a delicious simple syrup, while the raspberries are transformed into a velvety sauce. Both are then drizzled over creamy vanilla ice cream, creating a heavenly combination that's sure to be loved by everyone!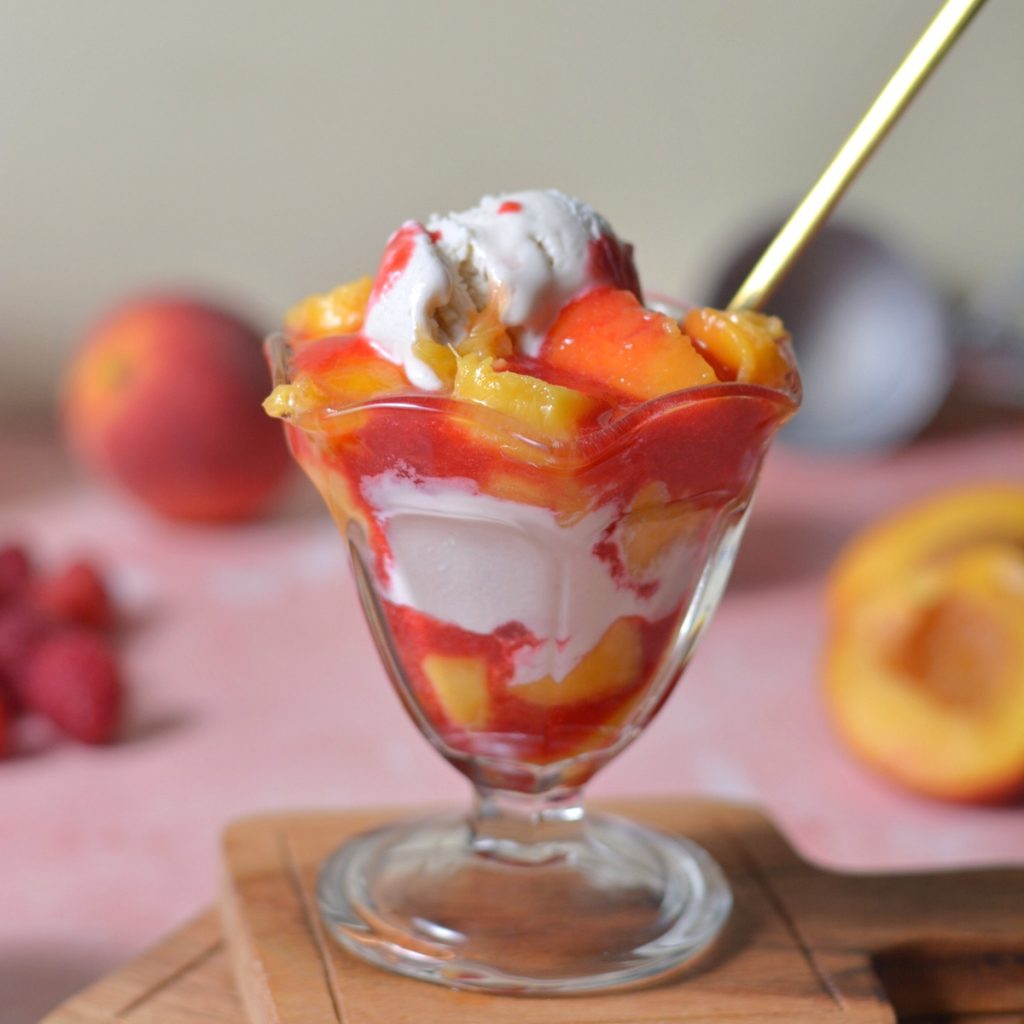 Discover the delightful world of our Peach Cobbler Bites, where crunchy and delicious meet finger food perfection. These bites are the ultimate peach cobbler experience in a fun, easy-to-eat form. Savor the crispy goodness and the burst of peach flavor with each delightful bite!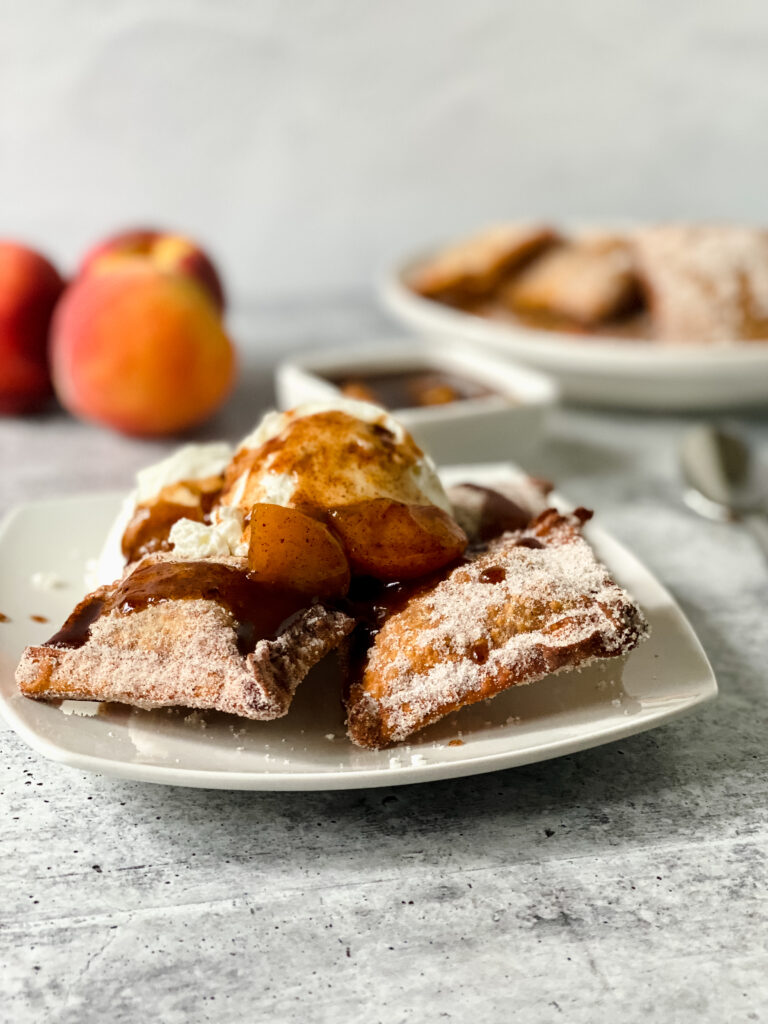 Celebrate peach season with this delightful and easy peach crumble! Juicy fresh peaches coated in brown sugar and cinnamon, topped with a crispy crumble that's pure bliss. It's the perfect summer treat, especially when served with a generous scoop of creamy vanilla ice cream!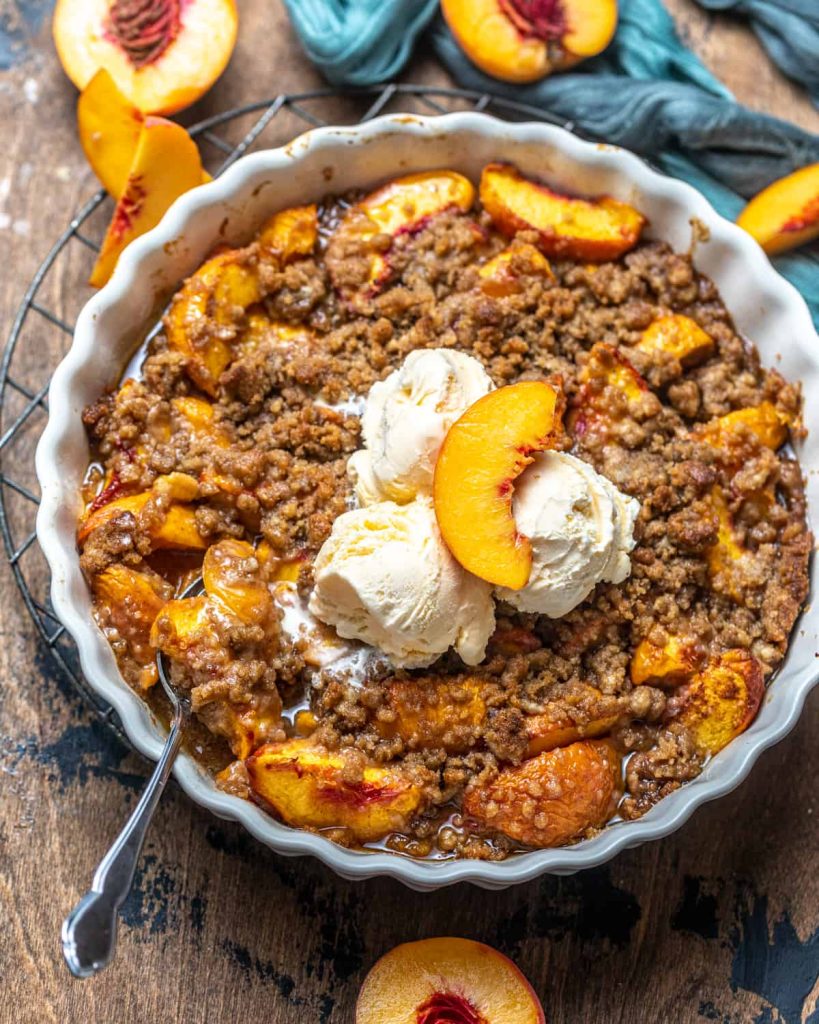 This Peaches and Cream Dessert is a classic and easy-to-make summer treat made with fresh peaches and heavy cream. It's a simple and delightful way to enjoy the delicious flavors of summer!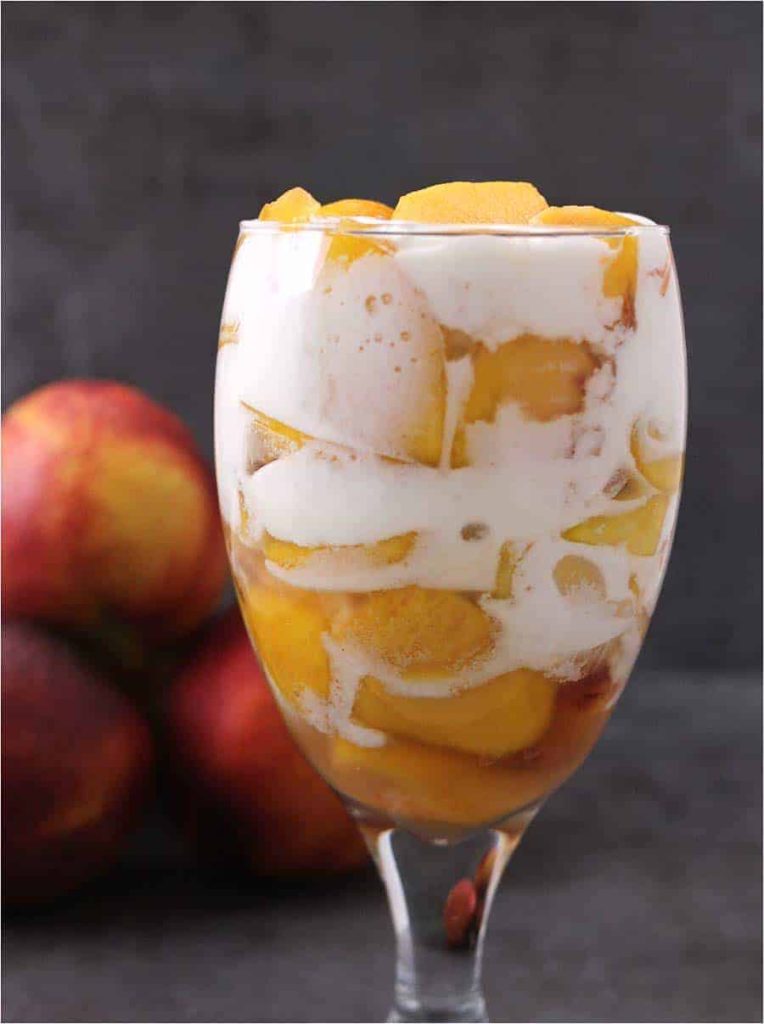 This summer peach and strawberry cake is the simplest and perfect choice for warm weather birthdays and gatherings. It's not overly sweet as most of its sweetness comes from the fresh fruit. What makes this cake stand out is that it's incredibly easy to make, it's not overly sweet, and it looks stunning with minimal effort using just one pan.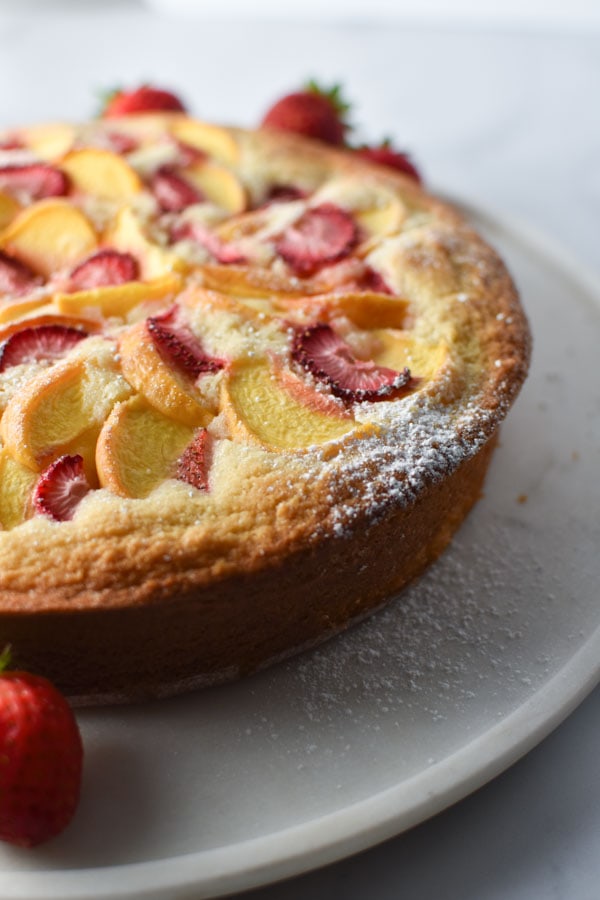 Peach Gelato is the perfect match for peaches, bringing out their best flavors. While you might have believed that authentic gelato was only found in Italy, don't worry! With the right equipment and a few tricks up your sleeve, this Peach Gelato will get you pretty close to that delicious Italian experience. You'll be pleasantly surprised at how achievable it is!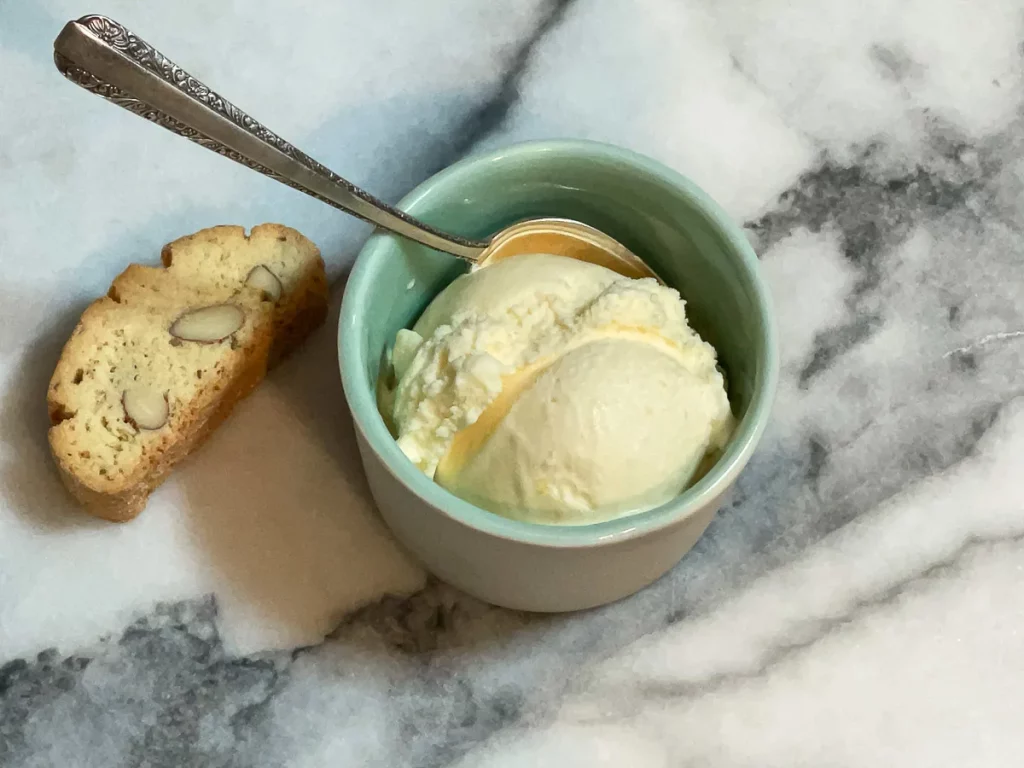 Whip up a batch of these simple baked oatmeal peach bars for a delicious and satisfying snack in no time! With just a handful of easy-to-find ingredients, these soft and chewy bars offer a delightful alternative to typical chocolate bars. Enjoy their perfect sweetness and the goodness of peaches in every bite!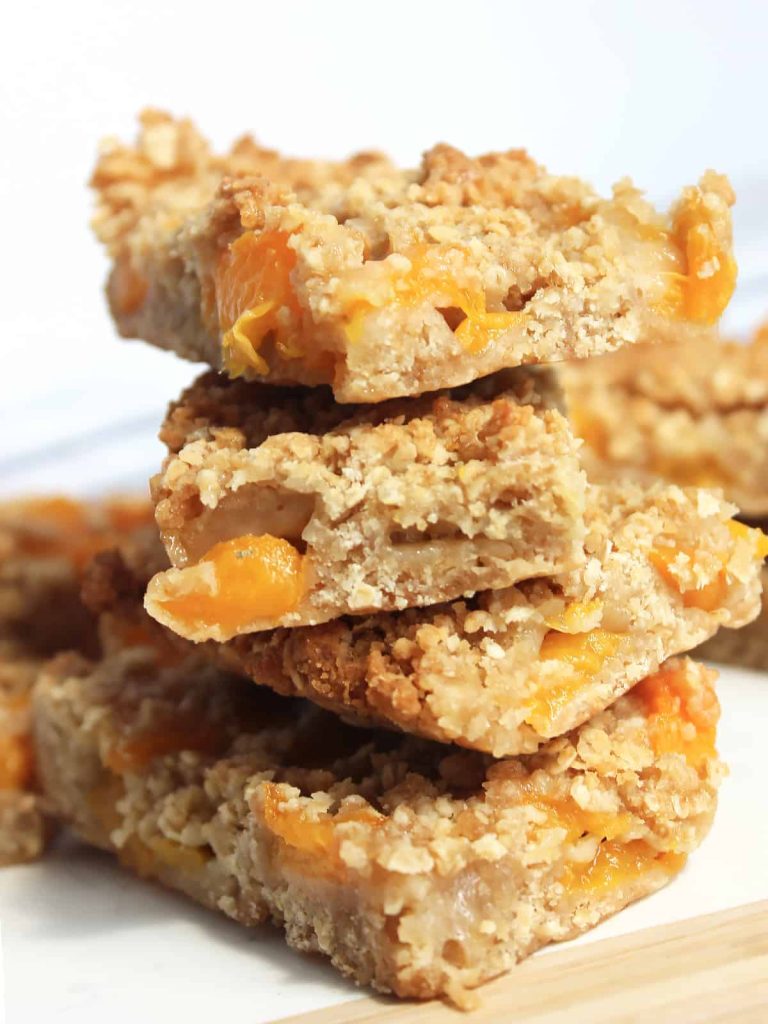 These peach pie ice cream bars are simply delightful! They take the deliciousness of peach pie to a whole new level by adding creamy ice cream to the mix. With fresh peaches, crumbled pie crust, and a rich yogurt, milk, and cream blend, these frozen treats are a must-have for a refreshing summer dessert!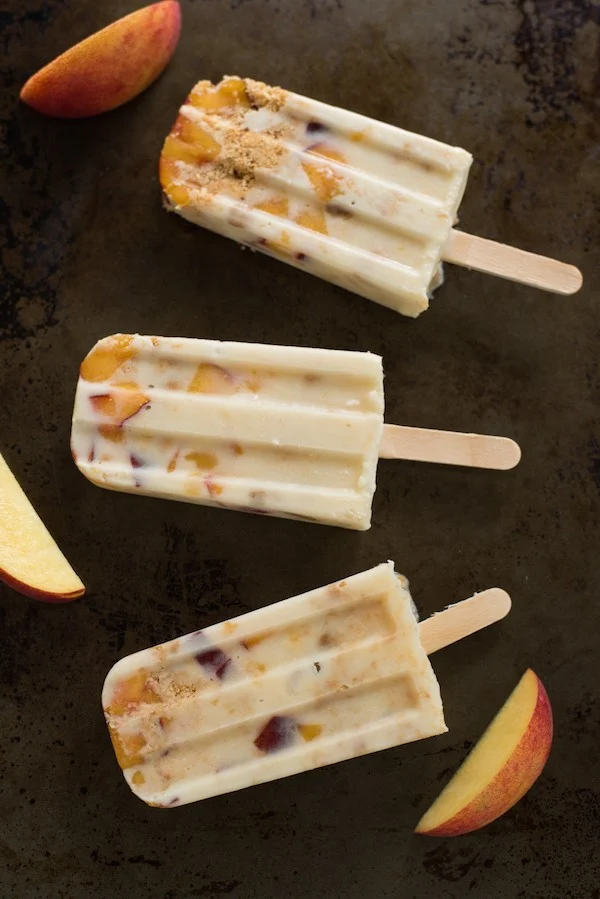 Delight in the delectable flavors of cinnamon-infused peach fritters, a delightful treat that celebrates the goodness of summer peaches. Covered in delicious maple glaze, these delicious peach fritters are sure to bring joy to your taste buds!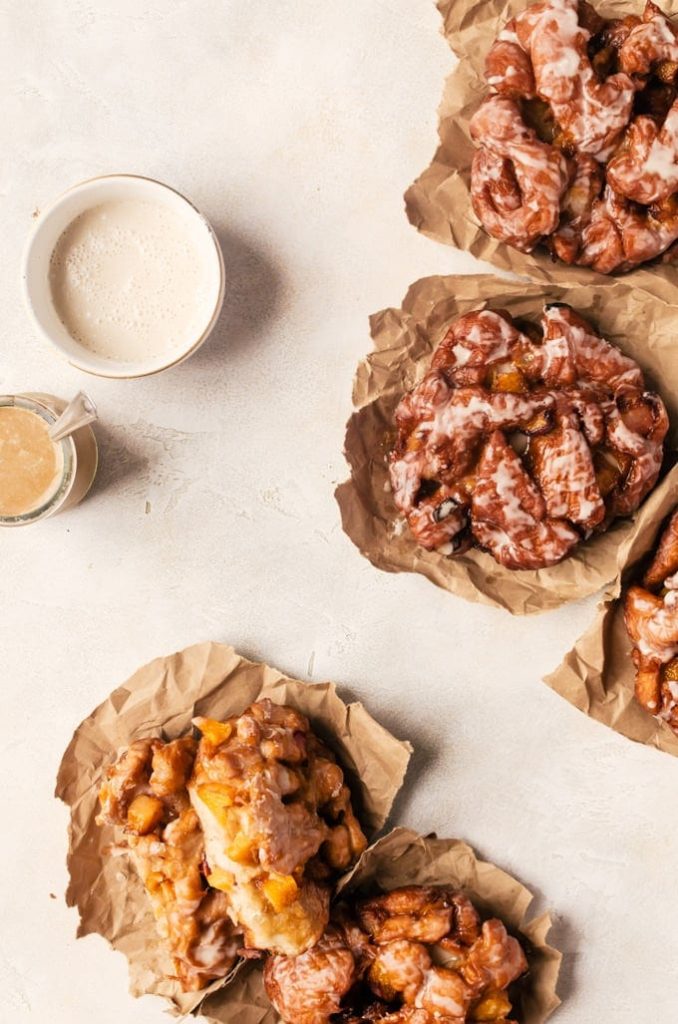 Making your own peaches and cream ice cream at home is a breeze and bursting with authentic peach taste. I add a boozy twist by stewing the peaches in Amaretto for a kick of almond flavor, but feel free to switch it up to make it more family-friendly. This homemade ice cream is incredibly versatile and a must-try for any ice cream lover!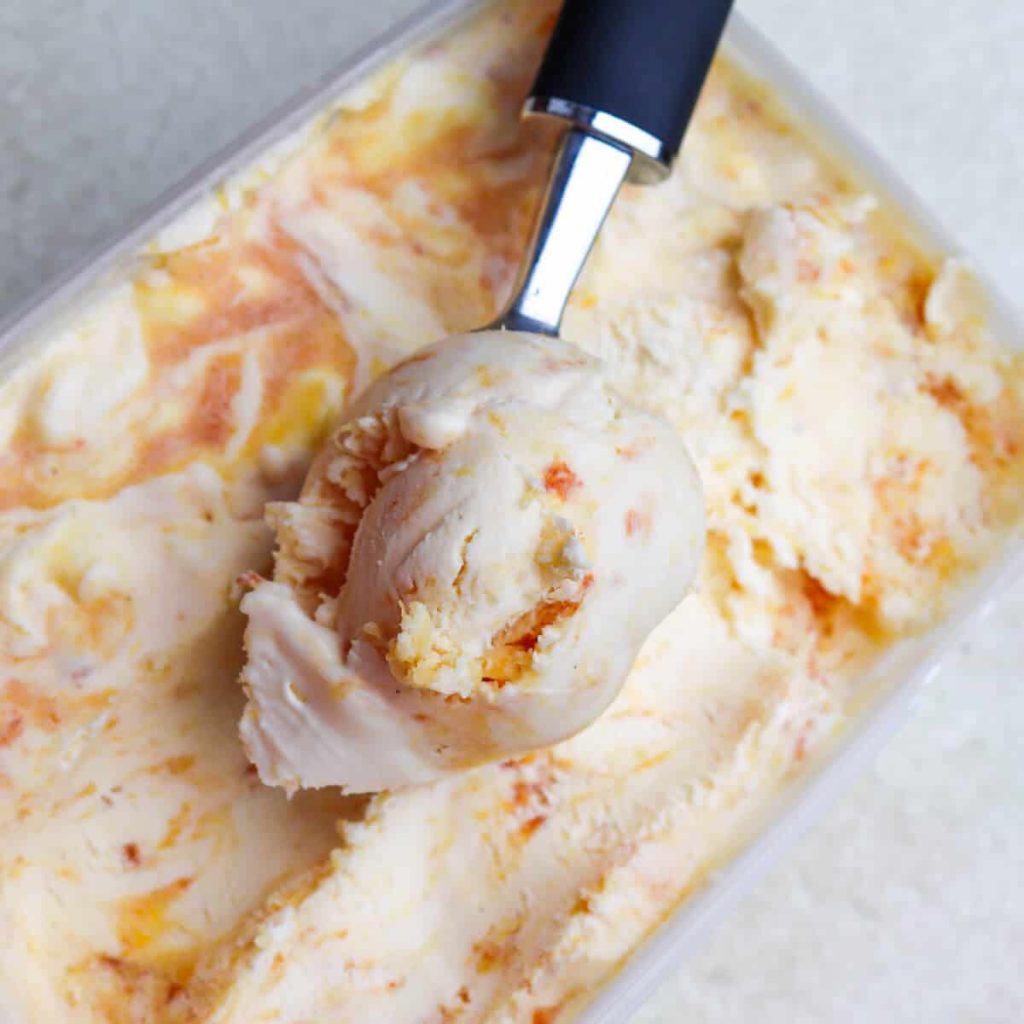 Looking for a simple and delightful peach dessert? You'll love these Easy Peach Crumble Bars! With a buttery shortbread base and crumble on top, and a juicy filling of sweet, seasonal peaches in between, they're perfect for picnics or a light summer treat. Enjoy the deliciousness of fresh peaches in every bite!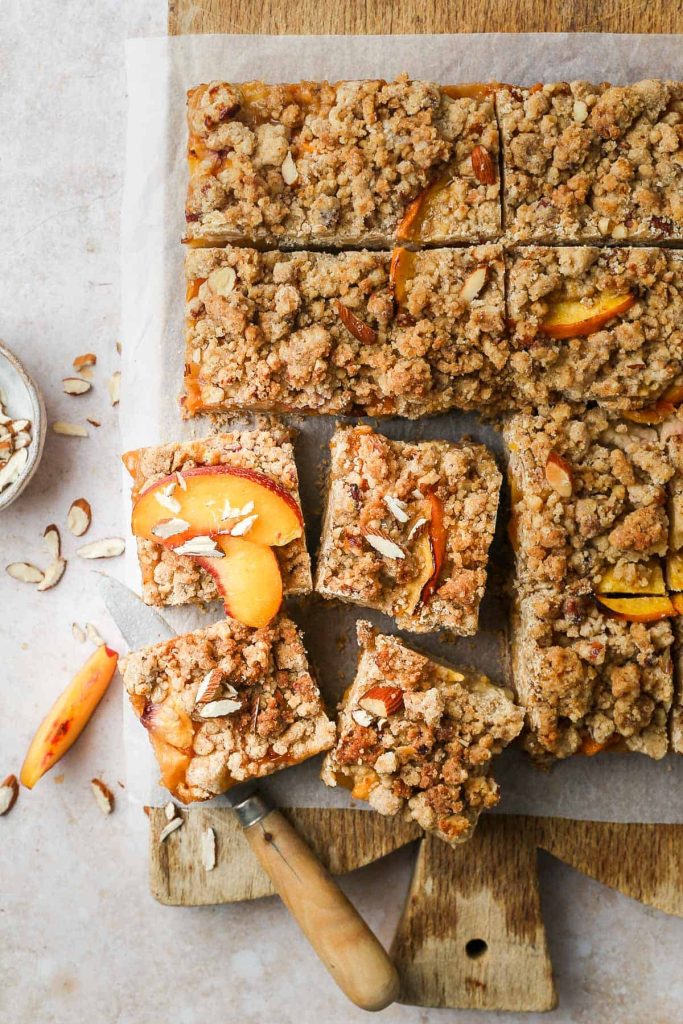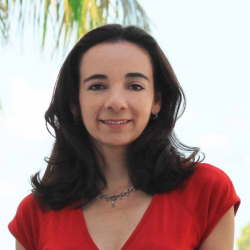 Latest posts by Paula Bendfeldt-Diaz
(see all)