Thanksgiving is a day to give thanks for your family and friends. And what better way to celebrate the holiday than spending extra time with your kids? If you're looking for easy Thanksgiving recipes you're sure to find lots of great kid-friendly Thanksgiving recipes here. These fun Thanksgiving recipes to make with kids are the perfect way to enjoy time with your family while celebrating the holiday this year.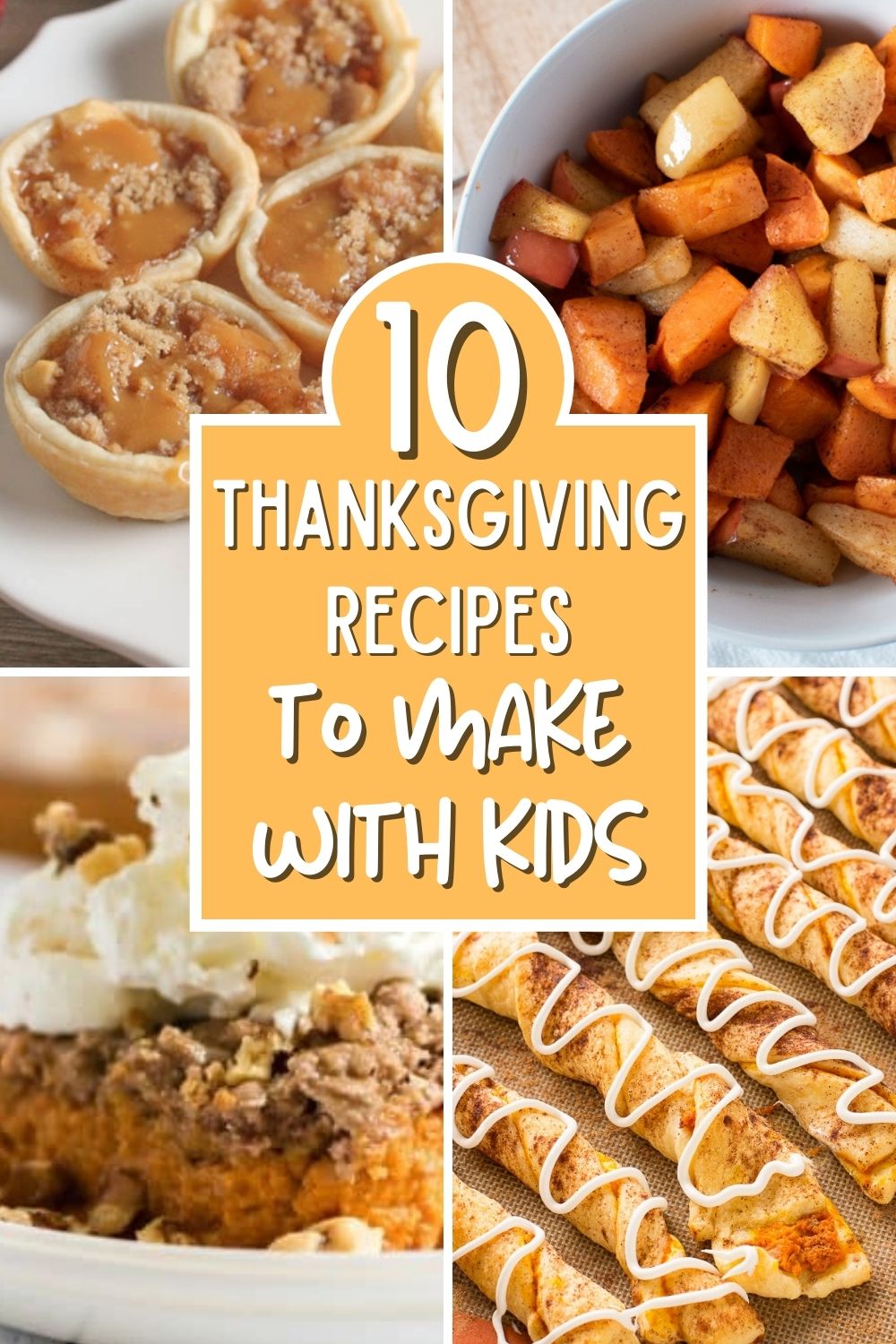 I love that all of these Thanksgiving recipes are easy and kid-friendly. You're sure to enjoy making these with the kids. Thanksgiving is all about cooking as a family and getting the kids involved in the kitchen, no matter what age they are, is one of our favorite traditions on Thanksgiving day.
I've included lots of our family's own favorite Thanksgiving recipes from pumpkin desserts to healthy Thanksgiving recipes and even some vegetarian options like a fun turkey veggie platter.
Apple Pie Cookies
Making a whole apple pie might be a little difficult for kids. But these simple apple pie cookies from Food Love are easy enough, your kids could make them all by themselves.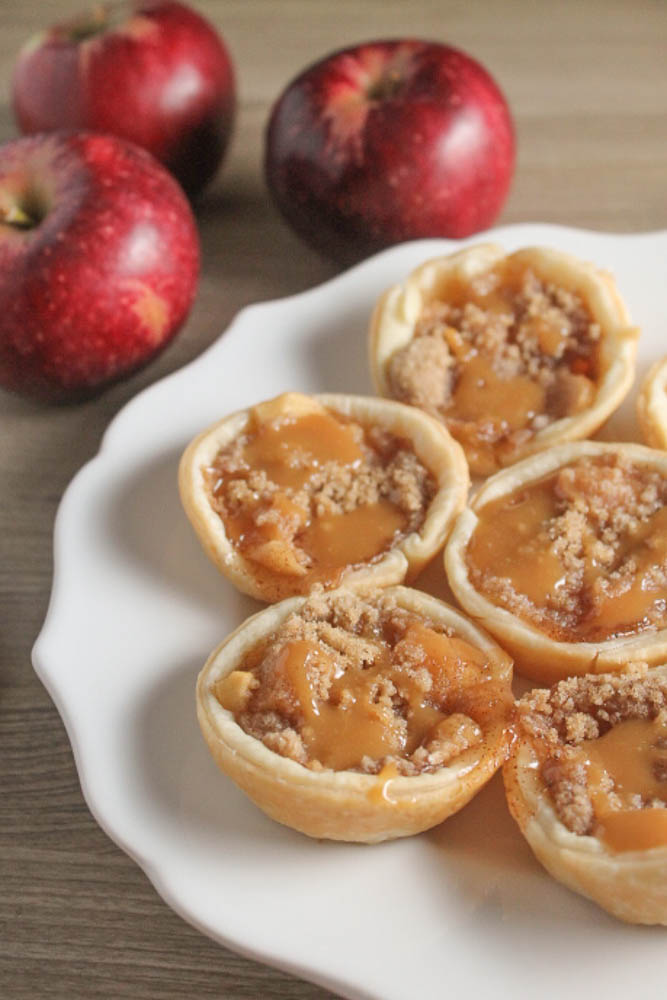 Instant Pot Mashed Potatoes
Make a classic side dish with your kids this Thanksgiving with the help of your Instant Pot. This Instant Pot mashed potatoes recipe from Baking Beauty is so simple, your kids can easily help make it.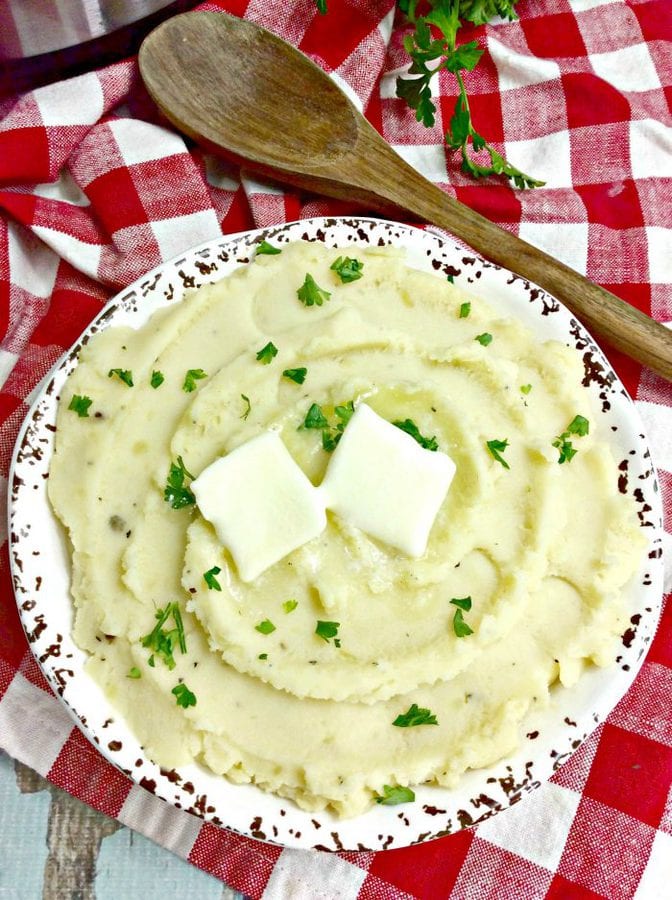 Thanksgiving Turkey Cookies
Get your kids in on the dessert making fun this Thanksgiving by letting them help make these cute turkey cookies from Dancing Through the Rain. These no-bake cookies are an easy way for your kids to create a fun dessert all on their own.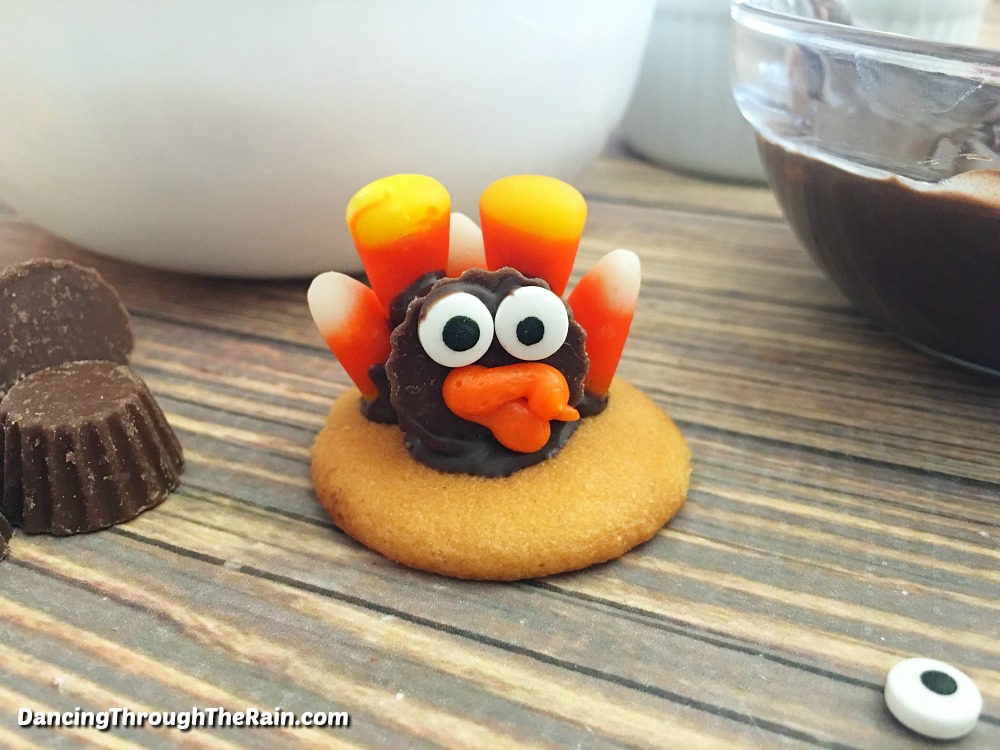 Turkey Veggie Tray
Recipes that don't require any baking at all are a great choice for making with your kids. This cute turkey shaped veggie tray from On My Kids Plate is a fun way to get your kids involved in the preparation of the holiday dinner.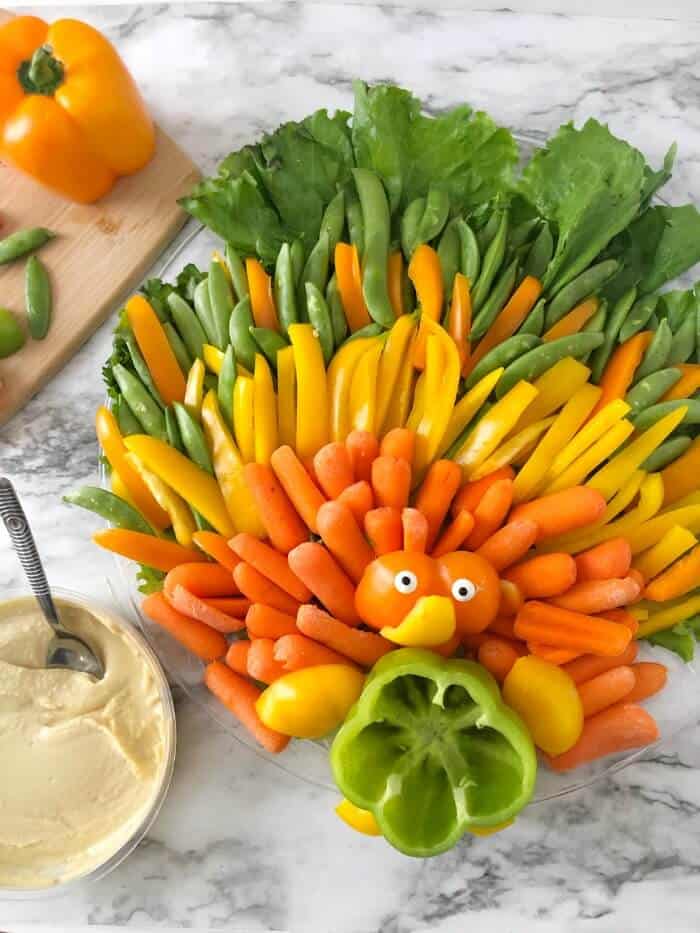 Roasted Sweet Potatoes and Apples
This simple four-ingredient dish makes a great side for your Thanksgiving dinner. And the recipe for roasted sweet potatoes and apples from Ashcroft Family Table is so simple, your kids can easily help out while you're making it.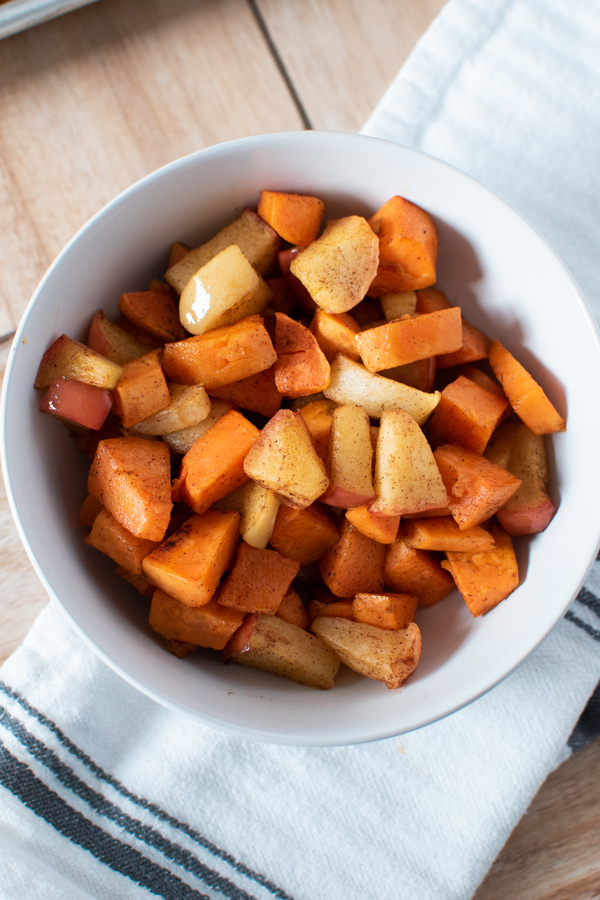 Pumpkin Pudding
If you're looking for an easy dessert your kids can help make, you'll love this simple recipe for pumpkin pudding from Good Life Eats. This easy pumpkin dessert has all the flavors of pumpkin pie without all the hard work.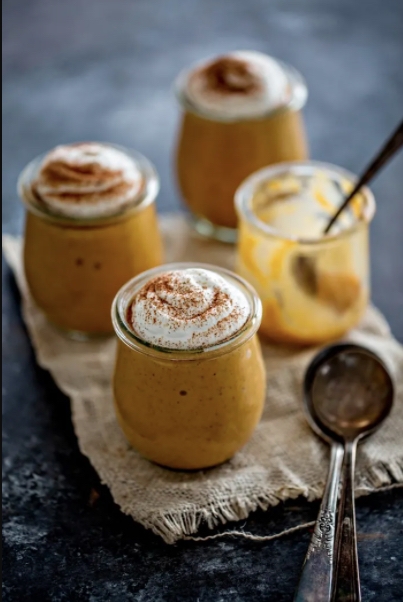 Pumpkin Dump Cake
Dump cake is a great choice when you have your kids helping out in the kitchen. All you have to do to make this pumpkin dump cake from Spaceships and Laser Beams is to dump all the ingredients into the pan and bake.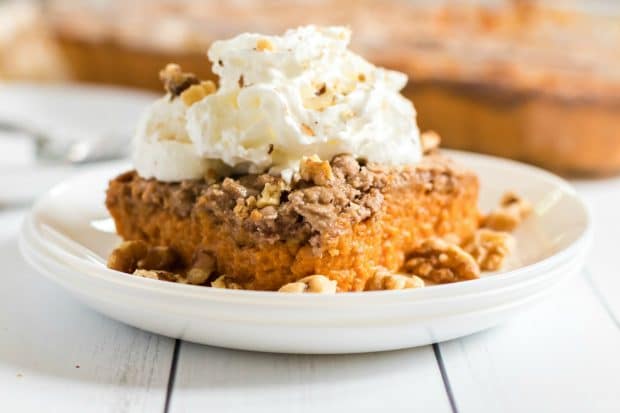 Pumpkin Pie Twists
Instead of going to all the hard work of trying to make traditional pumpkin pie with your kids this year why not make things easier on yourself? These easy pumpkin pie twists from Deliciously Sprinkled have all the flavors of pumpkin pie, but they're easy for little hands to make.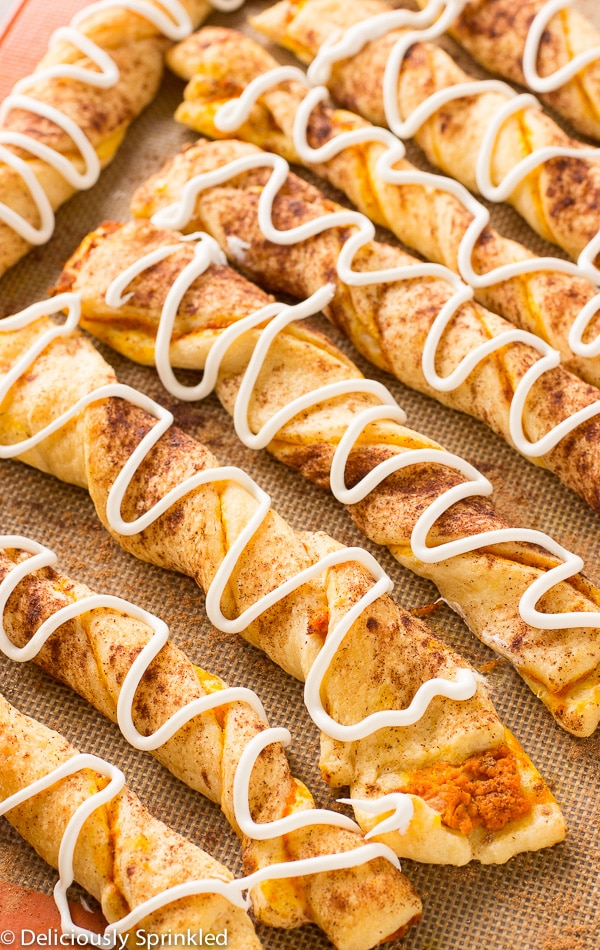 Pumpkin Rice Krispies Treats
Making Rice Krispies treats with your kids is a fun way to spend time together in the kitchen. And these cute pumpkin Rice Krispies treats from Eating Richly would make a delicious snack or dessert for Thanksgiving dinner.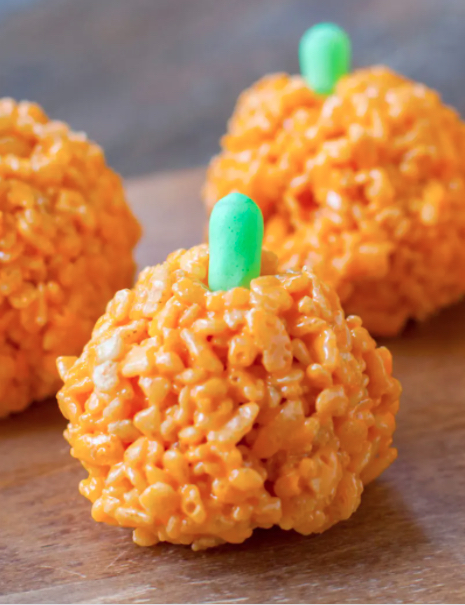 Baked Apple Slices
These delicious baked apple slices from Little Sunny Kitchen would be a great dessert or side dish for Thanksgiving dinner. And since the recipe is so easy, your kids can have fun helping make them this year!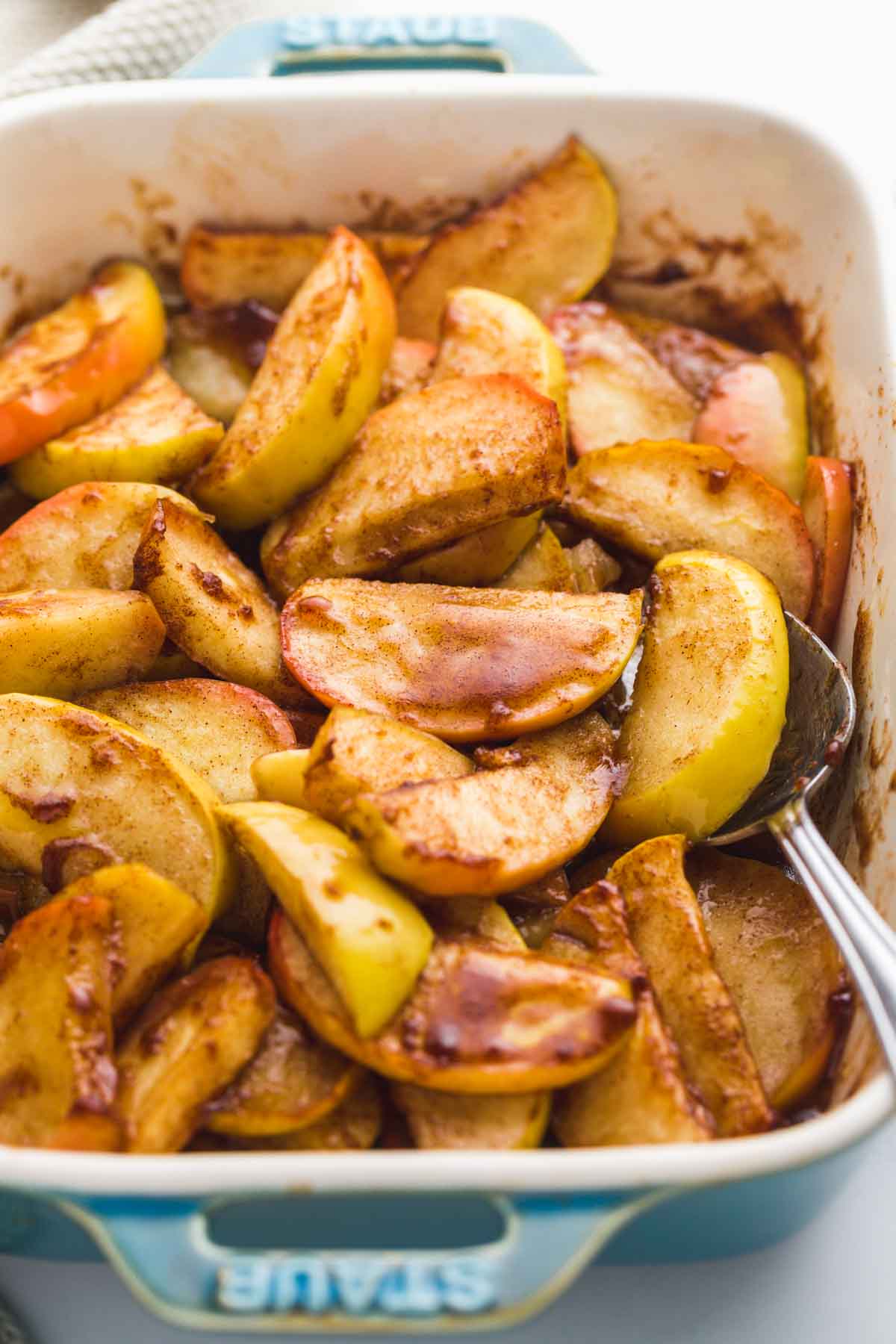 Turkey Pizza
This turkey pizza is as much fun to make as it is to eat. The kids are sure to have a blast creating their own turkey pizzas using their favorite pizza toppings. Check out the recipe and get creative.