This post has been sponsored by MAGGI®. All thoughts and opinions are my own.
This slow cooker version of my grandma's traditional Guatemalan cocido recipe is an easy-to-make vegetable and beef stew that is sure to become your new favorite cold-weather comfort food!
There are some recipes that have a special meaning; they connect us to our culture, to our family and to our childhood memories. Many of those recipes include ingredients or products that our mothers and grandmothers have been using forever, and one of those products is MAGGI® bouillon. I grew up in Guatemala, and there were always "cubitos Maggi" or Maggi bouillon cubes in our kitchen. When the food was bland, my grandma would say "this food needs Maggi." Growing up, Maggi was synonymous with flavor. Now that I have my own kids, Maggi is a flavor that is tied to family memories.
I always get Maggi bouillion at my neighborhood Walmart. Whether it's in cubes or in the jar, you can find the Maggi products in the Hispanic aisle at Walmart along with the Maggi soups. I always have a big jar of Maggi Granulated Chicken Flavor Bouillon and Maggi Granulated Beef Flavor Bouillon because I use it all the time. The savory flavor of Maggi bouillon really enhances any dish, and for me, Maggi just gives my food a taste of home. With a huge variety of soups and bouillons, you can include Maggi in your favorite easy recipes all winter long!
I always look forward to the holiday season. It's a time for making memories and spending time with family, and it's my favorite time of the year. However, for those of us living far from family and our home country, the holidays are filled with nostalgia and longing. Raising my kids away from their grandparents, cousins and extended family (on my side anyway) is sometimes tough, but I do everything I can to keep those family ties alive and strong. A big part of that is sharing those traditional recipes and keeping our culture and our memories alive through food.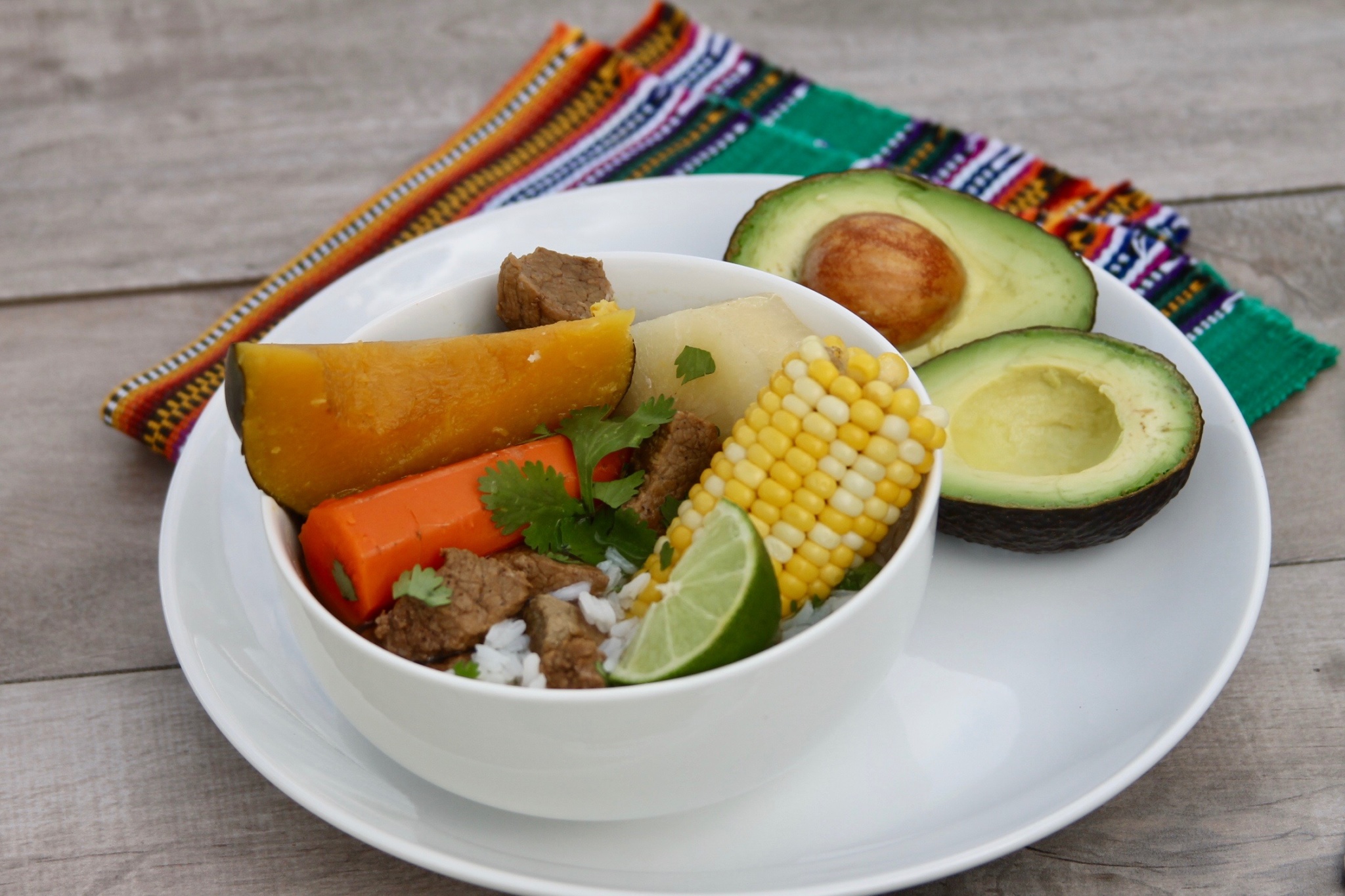 El Cocido de Res, often just called Cocido, is the ultimate Guatemalan comfort food. This traditional dish is seemingly easy to make but it usually requires a bit of time to prepare. I have to admit, I had never before tried to make cocido. As the temperatures hit the 60s for the first time here in Florida, I was feeling nostalgic and craving that homemade beef stew. I decided to experiment with making it in the slow cooker. The result was a delicious beef and vegetable stew that tastes of home and was fairly easy to prepare.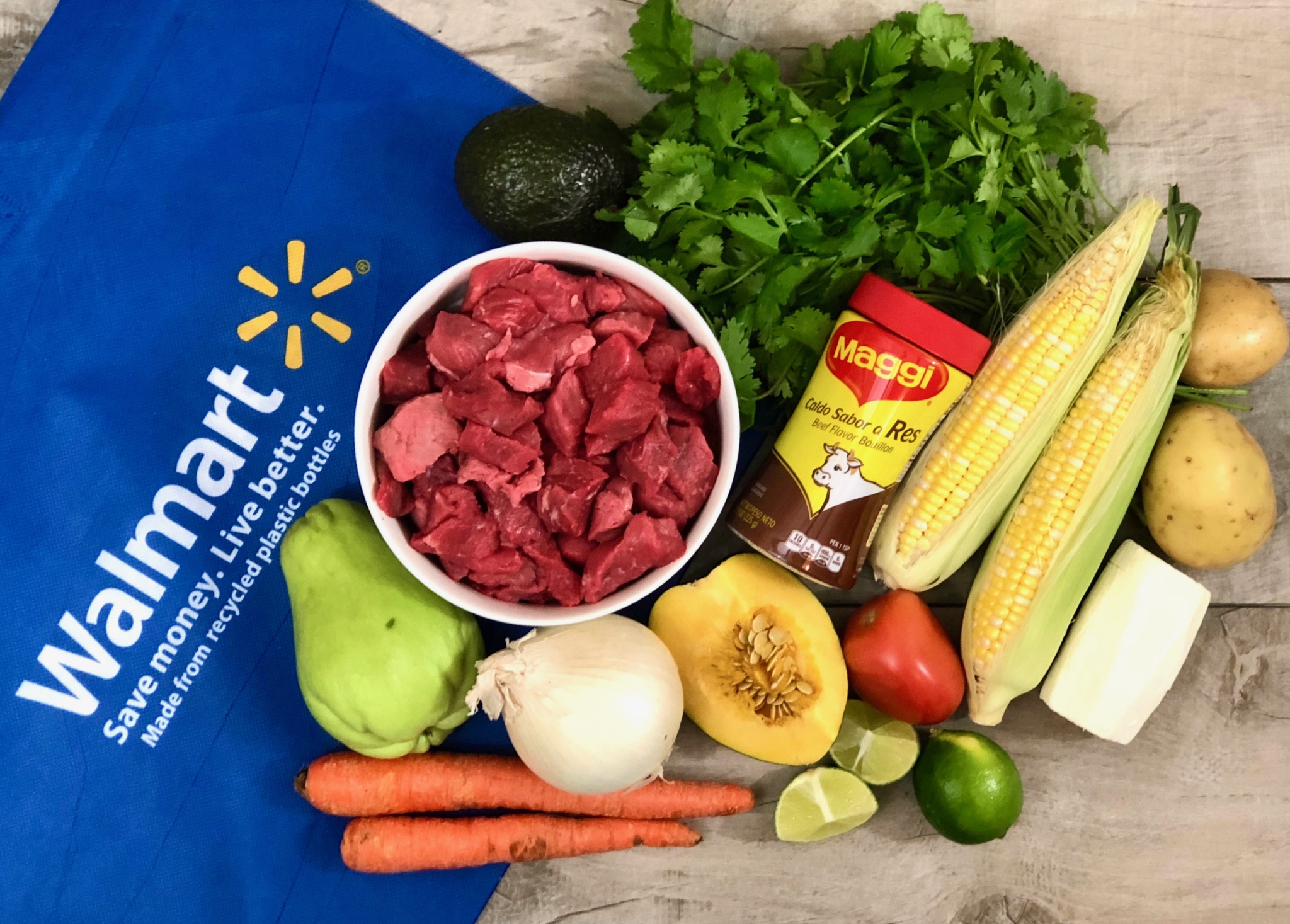 Cocido is a simple beef stew made with corn on the cob, carrots, potatoes, chayote/pear squash (or güisquil), and acorn squash. This caldo de res (beef soup) is served over white rice; garnished with avocado, fresh cilantro and chile chiltepe (piquin hot chili); and accompanied by freshly made tortillas.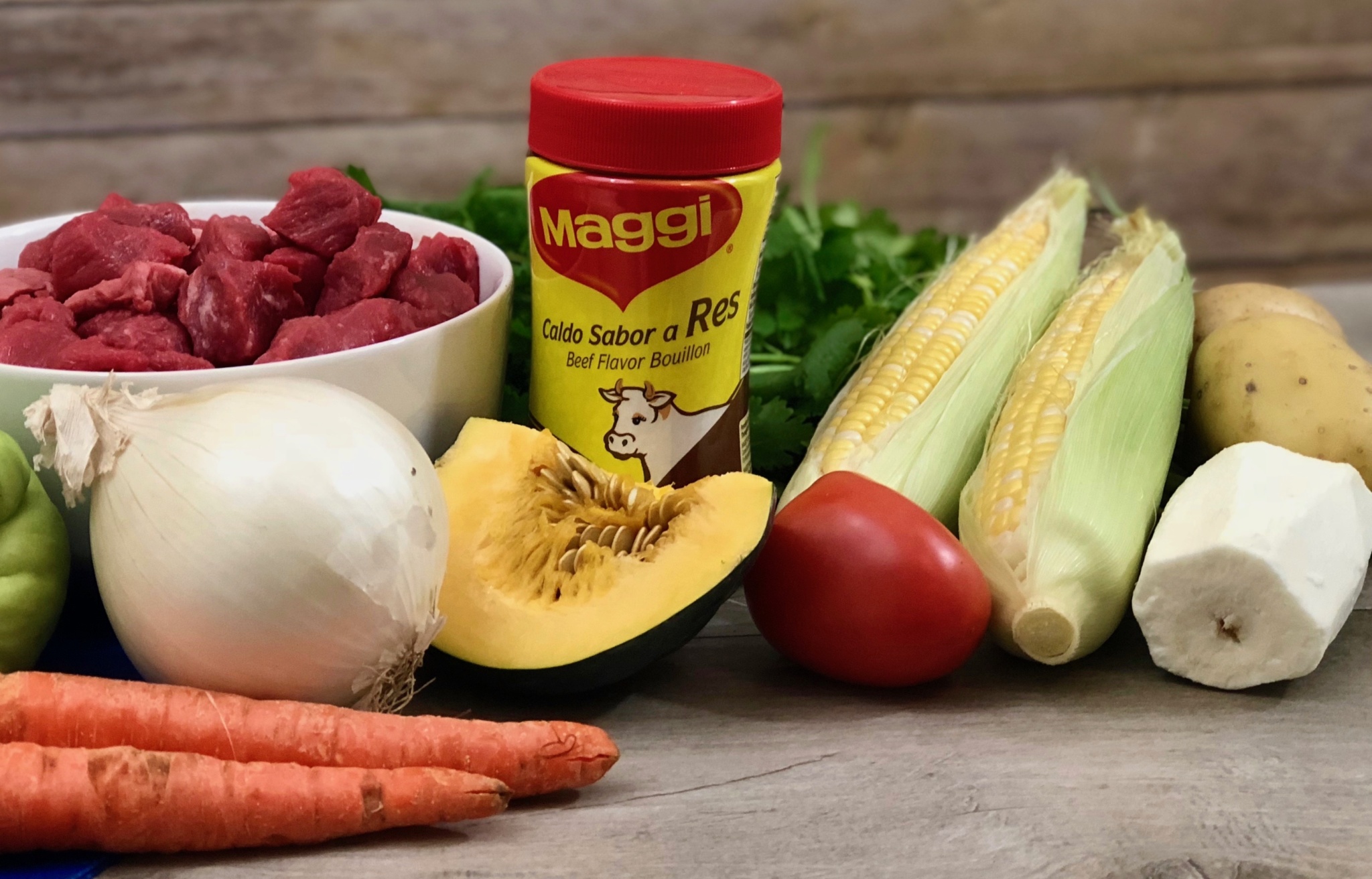 Slow Cooker Guatemalan Cocido Recipe
Ingredients:
2 pounds stew meat, cut into 1-inch cubes

2 tablespoons of olive oil for browning beef

1 small tomato, 'x' cut in one end

1 small onion, 'x' cut in one end

MAGGI® beef bouillon tablets or powder.

1 yuca (cassava) root, peeled and cut into chunks (or frozen if not available)

2-3 whole carrots, peeled. Leave them whole or cut into halves (don't cut into rounds as they will overcook)

3 chayotes, skin removed and cut in half

1 acorn squash, quartered and seeds removed

2 corn on the cob, cut in halves

2-3 whole small red or waxy potatoes, scrubbed

2 cups of cooked white rice

2-3 bay leaves
Garnishes:
1/4 cup chopped cilantro

1-2 avocados sliced

2 limes quartered

Hot sauce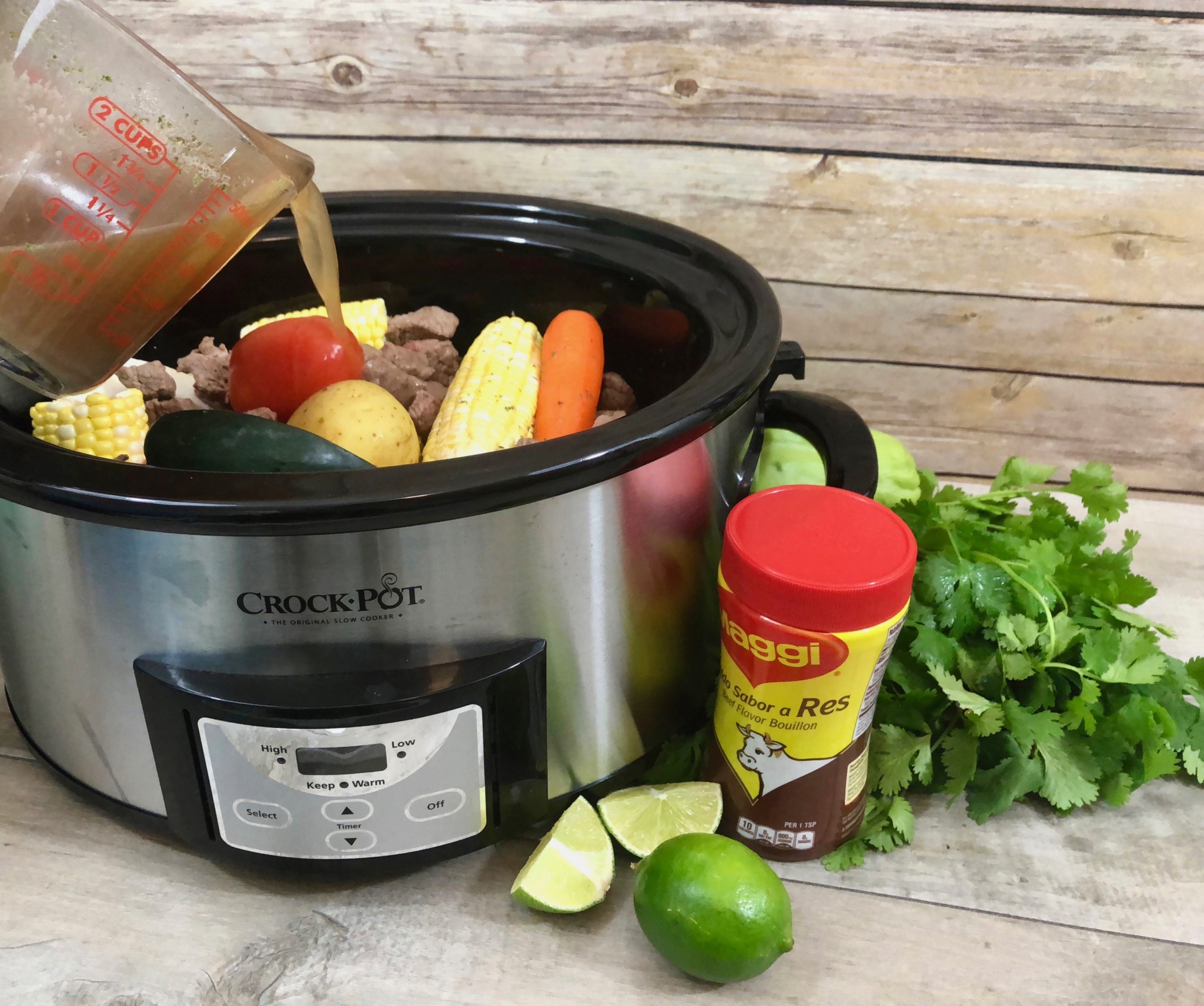 Instructions
In a large skillet, heat oil over medium-high heat.

Season beef with salt and pepper.

Add beef to the skillet and cook until it's browned evenly, for about 3 minutes.

Don't overcrowd the pan. It's better to brown the beef in batches.

Mix 2 teaspoons of MAGGI® beef bouillon with 2 cups of boiling water and stir until dissolved.

Add beef bouillon to the slow cooker.

Place beef in slow cooker along with the tomato and onion.

Cover and cook on low heat for 5 hours.

Remove the tomato and the onion and set aside. These are only used to bring more flavor to the stew.

Add the vegetables that take longer to cook like the cassava (if it's fresh), the chayote, the acorn squash, and the corn.

Mix 2 teaspoons of MAGGI® beef bouillon with 2 cups of boiling water and stir until dissolved.

Add bouillon to the vegetables.

Cook on low for another 2 hours.

Finally, add the carrots. If you bought frozen cassava, which is often already partially cooked, you add it to the cocido along with the carrots.

Cook on low for another hour or so or until the carrots are cooked but still crisp.

Serve cocido soup over white rice. Add some fresh cilantro, avocado slices and a dash of hot sauce. Serve with limes and accompany with corn tortillas.

You can also add a dash of hot sauce. We traditionally use piquin pepper for this dish but chipotle or habanero work well, too.
When I serve this stew, I usually separate the vegetables, the meat and the broth. That way everyone can add as much or as little of the vegetables and beef as they want.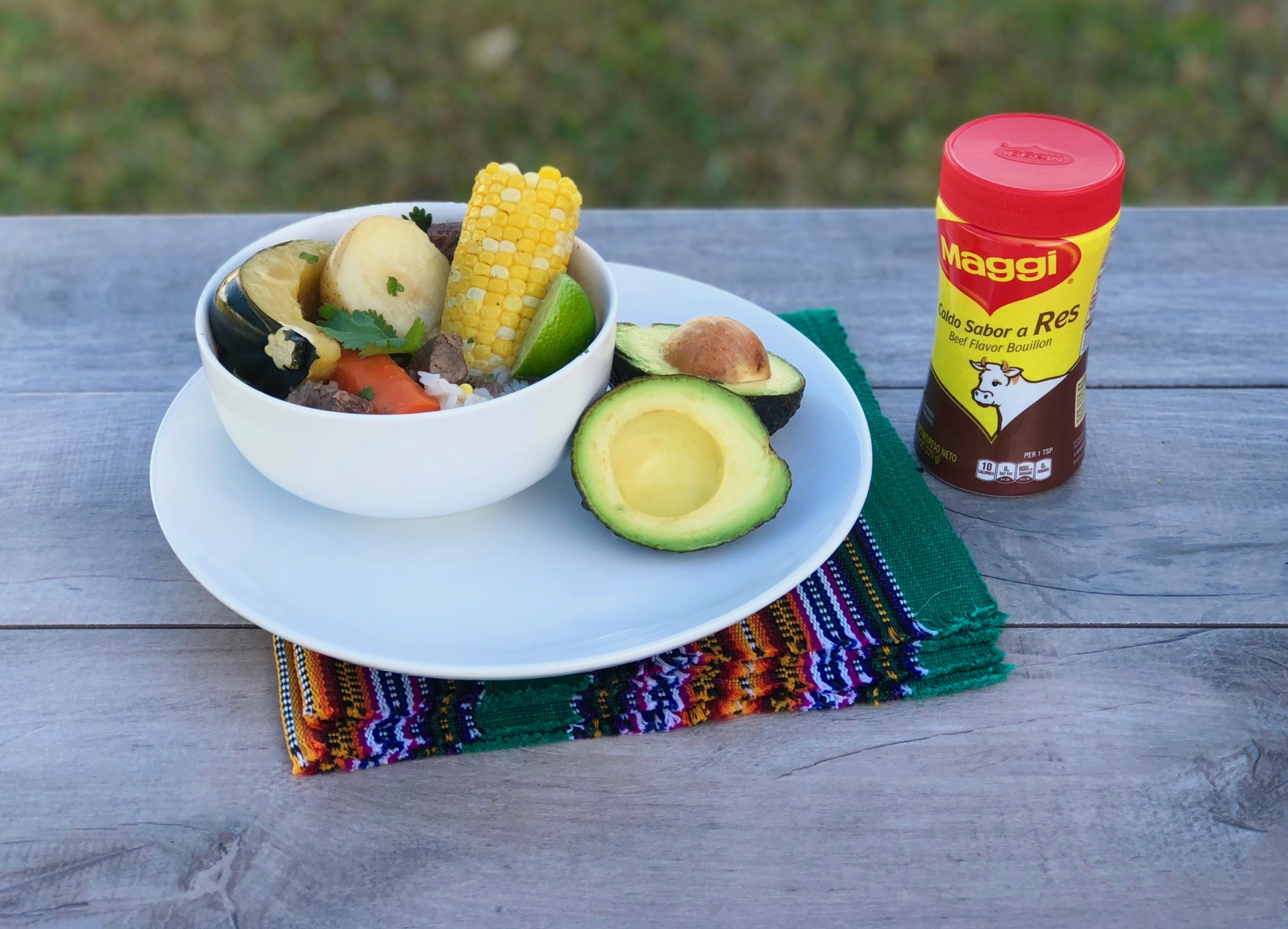 There are different versions of cocido. Each family has their recipe. Some people add cabbage, celery, green beans or bell peppers. But my grandma didn't include any of these. This recipe also works well with other veggies, so feel free to add or remove anything you want. However, a key ingredient and what really gives this beef stew its traditional and authentic flavor is using Maggi boullion.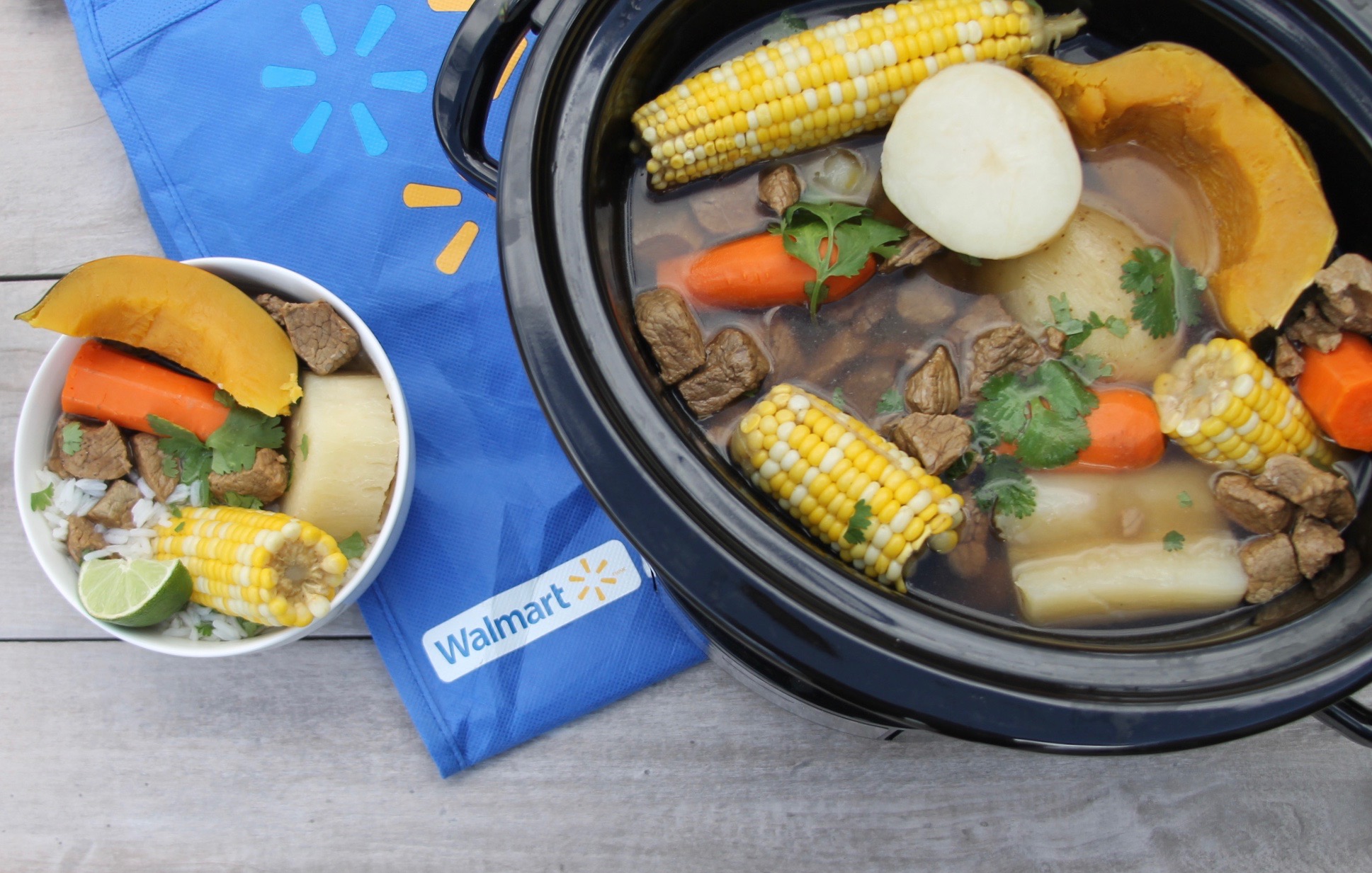 While the beef stew was cooking, the kitchen filled with a delicious smell the lured my in-laws to the kitchen. I hadn't eaten cocido in years and they hadn't either. We all sat for a while at the kitchen table, waiting for it to be done.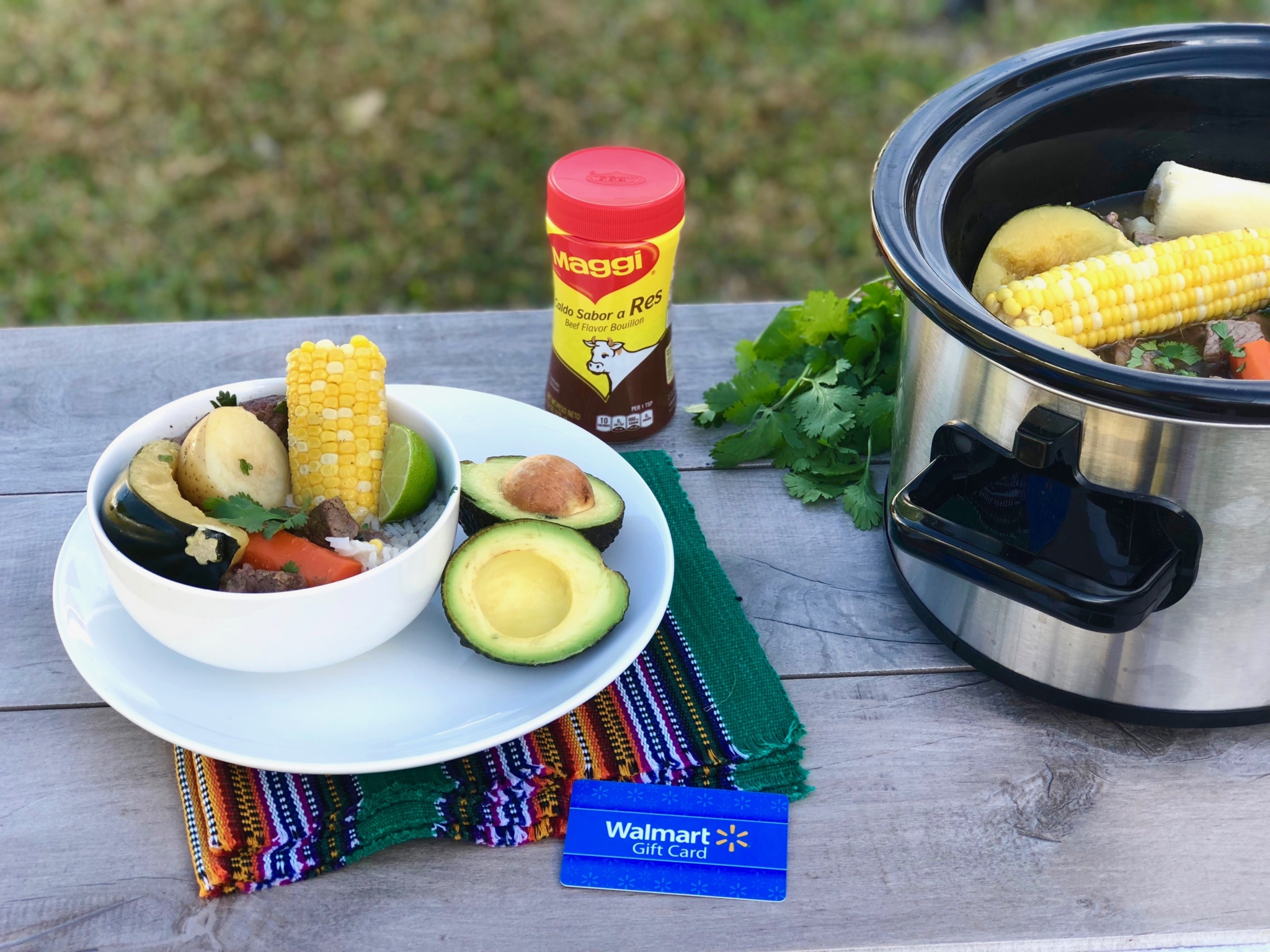 I'm used having to wait before eating, due to me having to take pictures of the recipe. This time, the wait was pure agony. As soon as I finished with the pictures, I sat down with my bowl of cocido. As I put the first spoonful in my mouth, a sense of happiness came over me. If someone asked me what home tastes like, I would have to answer: "home tastes like cocido". For me, this simple beef stew is the definition of comfort food.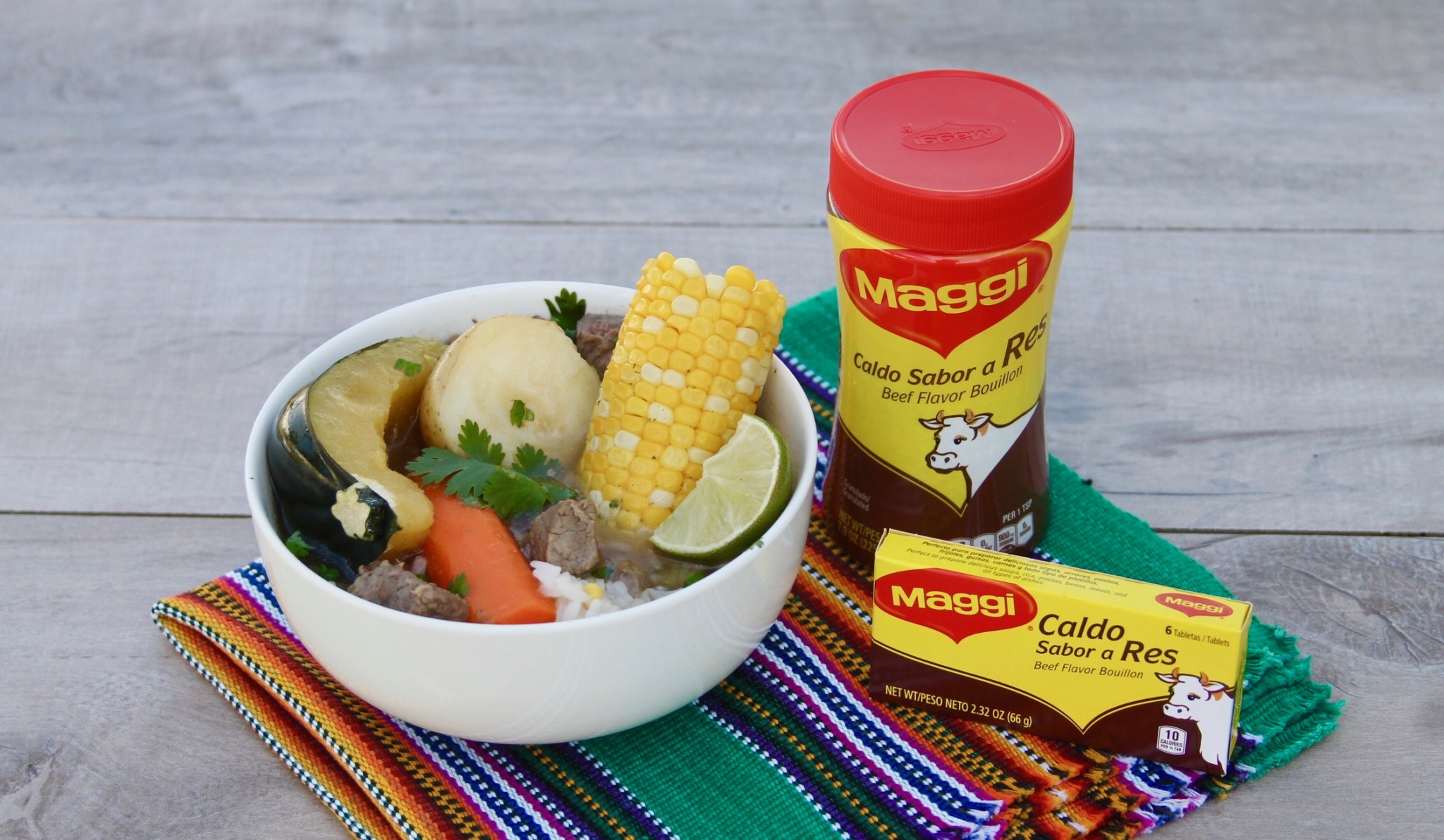 I crammed so much into those first few spoonfuls: a piece of potato, rice, some squash and avocado, that the broth was rolling down my chin. All by myself in a corner of the kitchen, I felt like a little kid slurping my soup as if I was doing something I wasn't supposed to. Yes, it was a few hours before dinner, but it wasn't as if this was going to spoil my appetite. When it was time for dinner, I served myself an even bigger bowl of cocido and devoured it all. However, this time I was careful to eat properly and didn't let the broth run down my chin, 'cuz mom has to set a good example, you know. I have to say, I enjoyed the first bowl a bit more than the second one.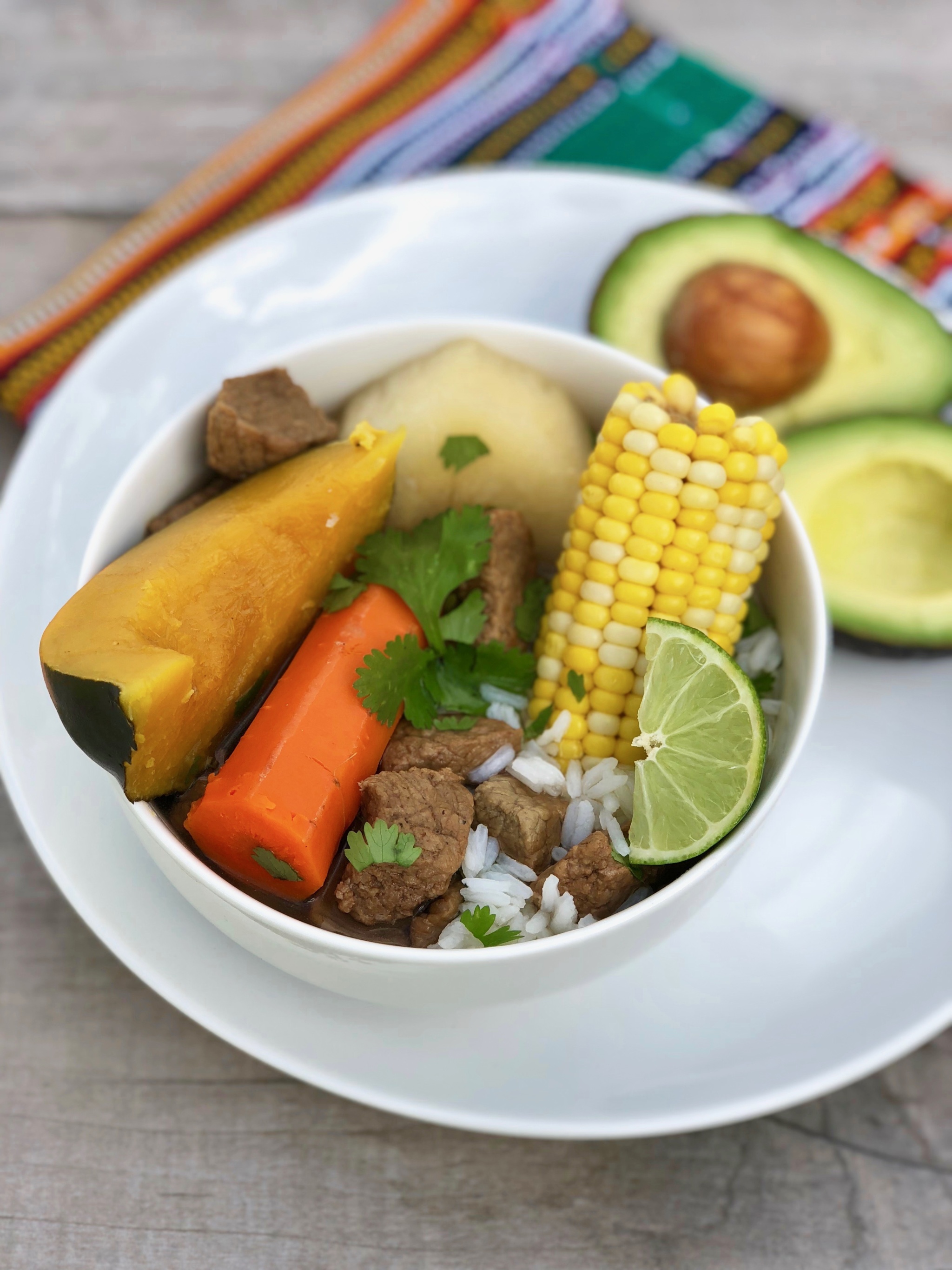 Do you have a favorite cold weather comfort food?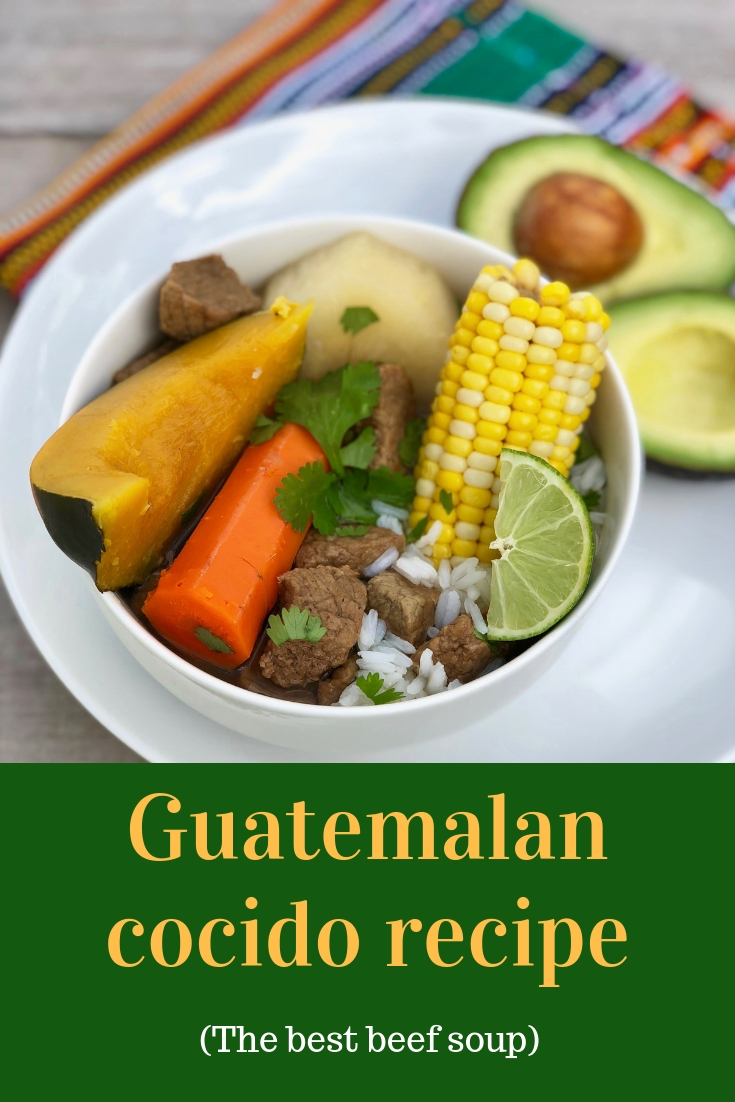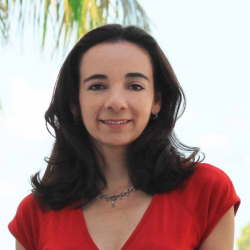 Latest posts by Paula Bendfeldt-Diaz
(see all)