Wondering what to make with leftover bread? Make a simple yet delicious traditional Guatemalan dessert! Bocado de Reina is a Guatemalan cake made with leftover bread, milk, and cinnamon. It is similar to bread pudding but with more of a cake consistency. This easy Guatemalan recipe is a quick and easy version of the traditional Guatemalan dish using condensed milk. But before you do, try this delicious Guatemalan dessert that will satisfy your sweet tooth!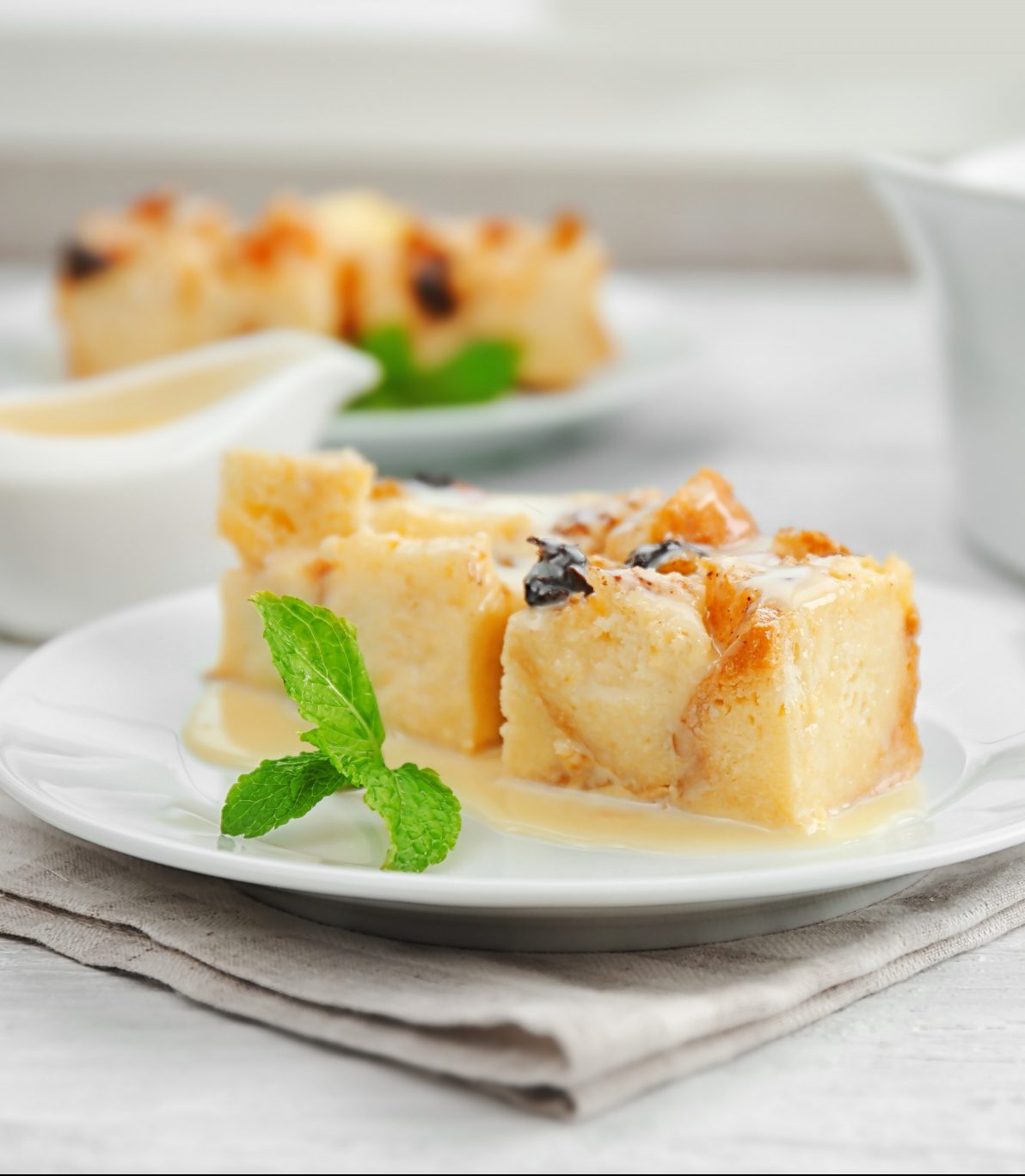 Bocado de La Reina: A Delicious Guatemalan Dessert
Bocado de Reina or Queen's bite is a traditional Guatemalan recipe that transforms stale bread into a dessert fit for royalty! It is a popular Guatemalan dish prepared very often. This traditional Guatemalan recipe is one of my favorites since it is extremely easy to make, not to mention how inexpensive it is! And this easy and quick recipe for Bocado de Reina is ideal for enjoying after a family dinner or a delicious snack after school!
I love to play around with this recipe and sometimes add some shredded coconut or drizzle it with caramel or cajeta. You can even add some additional condensed milk before serving.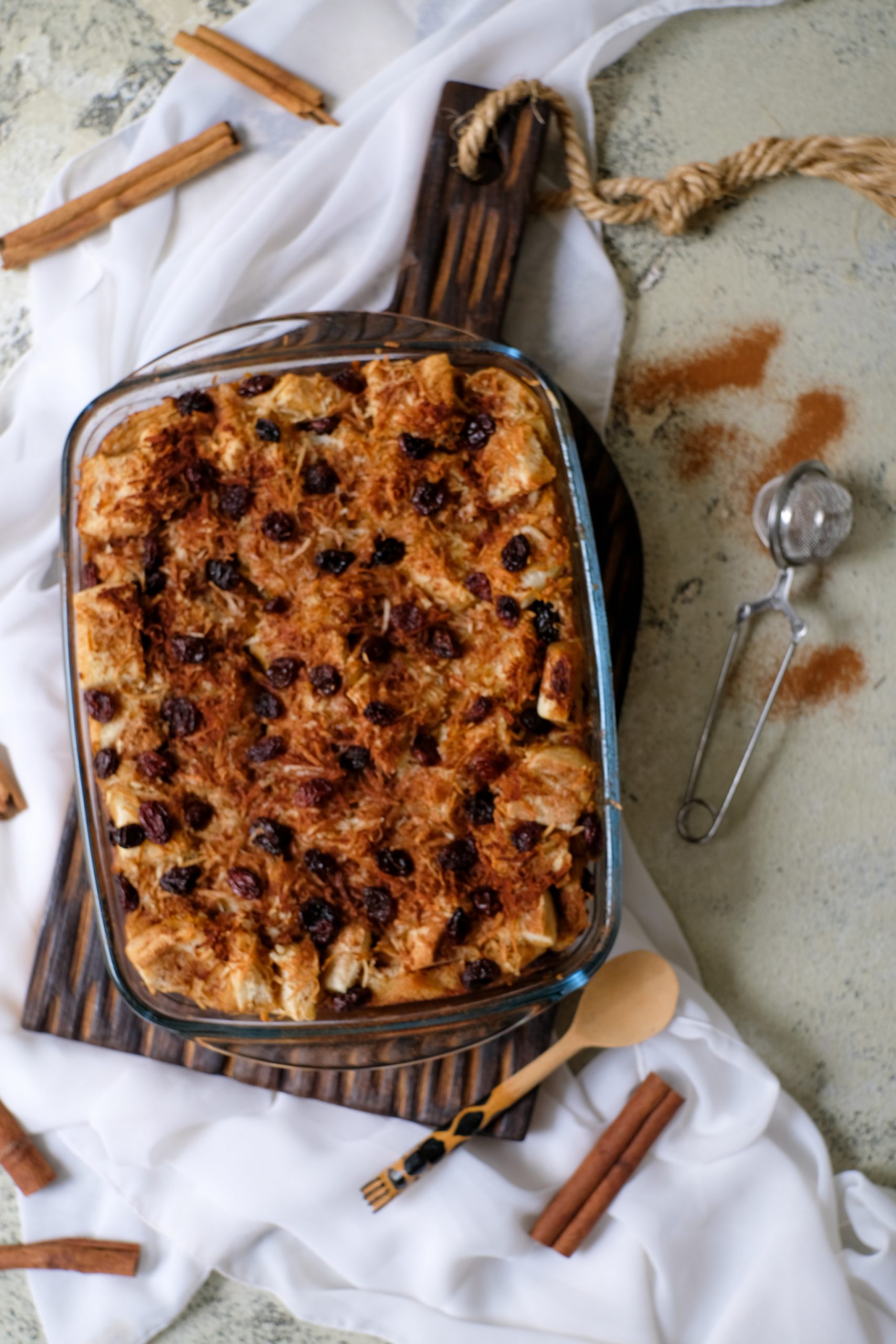 What is Bocado de Reina?
The English translation of Bocado de Reina is "Bite of a Queen," referring to this delicious bite-size treat. Bocado de la Reina is made with stale bread cubes soaked in milk, eggs, and sugar. Then you bake it into a creamy cake similar to bread pudding but with a thicker consistency. And although the soaking of bread is not native to Guatemalan cuisine, it was introduced by the Spanish colonization and quickly spread throughout Latin America.
My nana used to tell me a story every time she cooked this Guatemalan dish. The legend is that a princess invited all her enemies over for dinner because she needed to find a prince to marry. But her town was going through a rough patch, and food was scarce. So, her cook came up with a decadent dessert made from stale bread and sugar, impressing every guest. That night, the princess found her husband and became a Queen thanks to this delicious cake made from leftover bread, hence the name.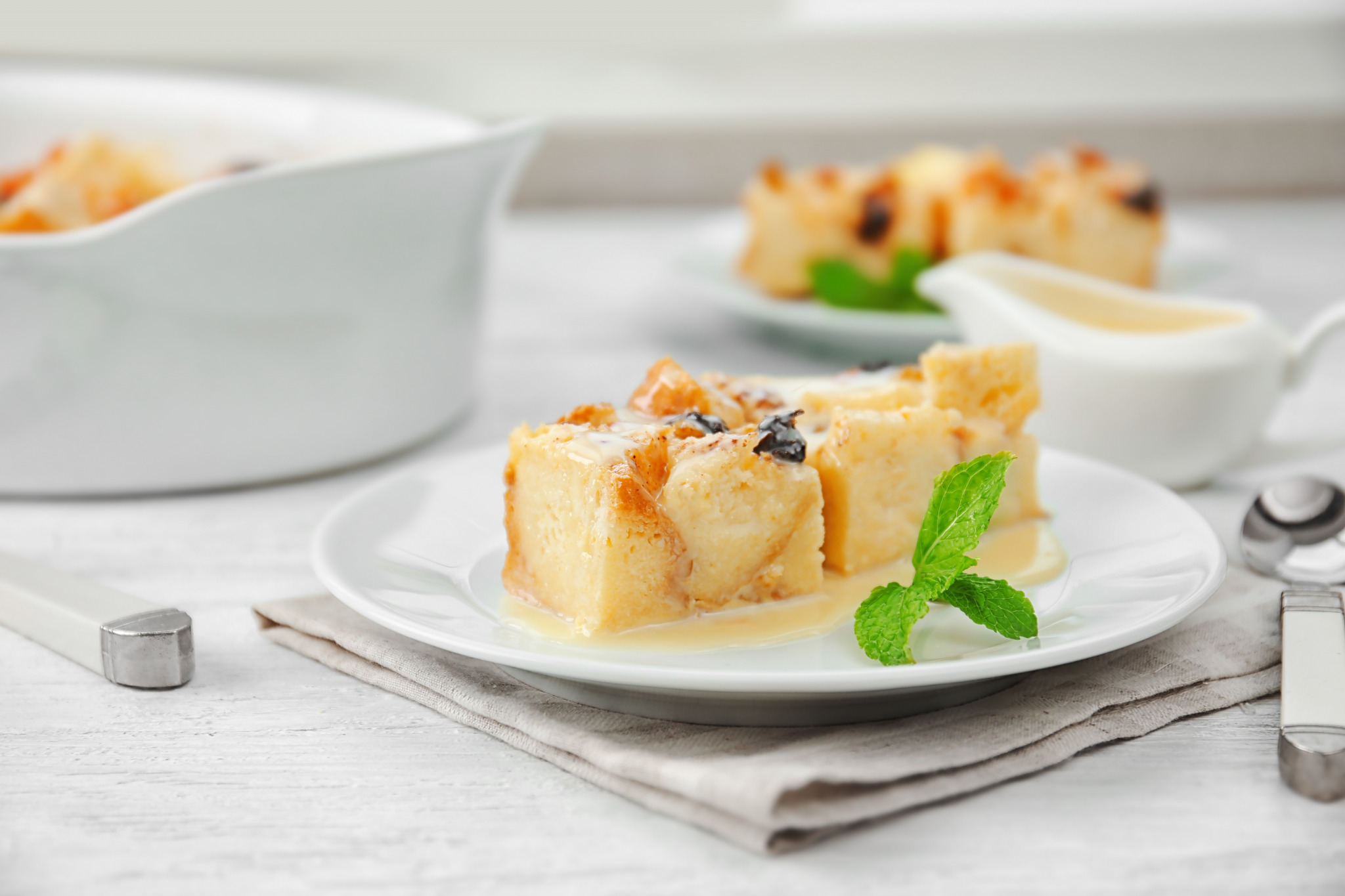 What are The Ingredients for Bocado de La Reina?
The main ingredient for this delicious Guatemalan dessert is sweet bread, crusty baguettes, or brioche bread, preferably if it is a couple of days old. Stale, dry bread holds better when soaked in milk or condensed milk as in this recipe. The vanilla and cinnamon bring a sweet, aromatic touch to this recipe, topped off with chewy raisins kids love.
You can substitute the condensed milk for 1 cup of milk mixed with 1 cup of sugar for a more traditional Guatemalan recipe.
How To Make the Best Guatemalan Bocado De La Reina:
Preheat oven to 350º F. Whisk the vanilla extract, condensed milk, eggs, and cinnamon in a glass bowl.

Add crumbled bread, mix well and let stand 5 minutes.

Add the raisins and stir until the mixture is thoroughly blended.

Pour into an 8 inch round cake mold and bake for 45 minutes.

Let cool down, then cut into squares.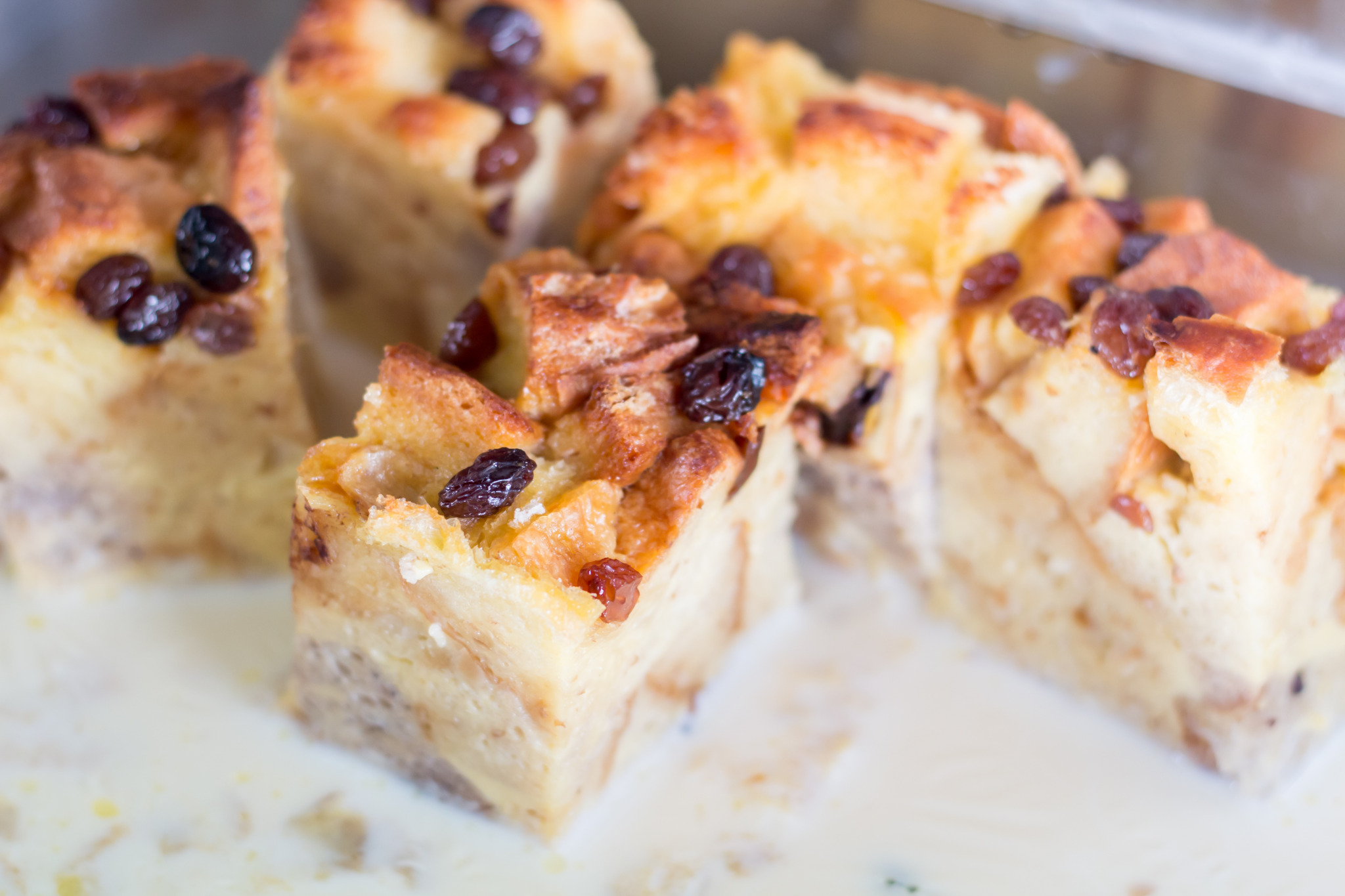 Tips For Making the Best Guatemalan Bocado De Reina
Fresh out of bread?

No problem! Here is what I do when I'm craving this Guatemalan recipe, and I don't have any stale bread: Cut the bread into cubes and place them on a baking sheet. Next, pop in the oven at 200° F for about 10 minutes until the bread has dried up a bit. Then, continue with the rest of the recipe as instructed.
Mix it up!

I love the sweet and tangy taste of raisins, but you can easily swap them for any other dried fruit you like (or leave them out if you don't). You can also add ½ cup of chocolate chips or two mashed bananas for a decadent twist on this delicious dessert.
Make an exclusive grown-up version

for the adults

by adding two tablespoons of your favorite sweet alcoholic drink like rum, brandy, or bourbon. You can also soak the raisins in rum for one to two hours before adding them to the cake.
How do you store leftover Guatemalan Bread Pudding?
If you have a sweet tooth like me, you won't have any leftover cake! Trust me; it is that good! However, if you do have leftovers, you can keep them in the fridge for up to four days. In my experience, this Guatemalan dessert does not freeze well due to its consistency and dairy ingredients, so I wouldn't recommend doing it.
To store the leftovers, let the bread pudding cool off completely after baking, cover it tightly and keep it chilled in the refrigerator. Unfortunately, you can't leave it on your kitchen counter like a regular cake due to its dairy ingredients. So instead, you will need to store it in the fridge. But if you are planning to prepare another delicious Guatemalan food like Chiles Rellenos for a family gathering, feel free to bake it in advance to save extra prep time.
To reheat, you can pop it in the microwave for a minute or two until it is warmed all the way through. But a lot of people like to eat it cold right out of the refrigerator.
What To Serve with Traditional Bocado de Reina?
Since it is more like a cake, you can eat this sweet Guatemalan dessert with almost anything: after breakfast, lunch, or dinner! I love to drizzle it with some caramel sauce or, better yet, with cajeta. You can also sprinkle it with coconut before putting it in the oven to give it a more tropical flavor.
I love pairing this mouthwatering treat with coffee or a steaming cup of spicy hot chocolate, just like my grandmother used to do on cold days. And because I cut it into bite-size mini bocados, my kids love them as delicious after-school snacks!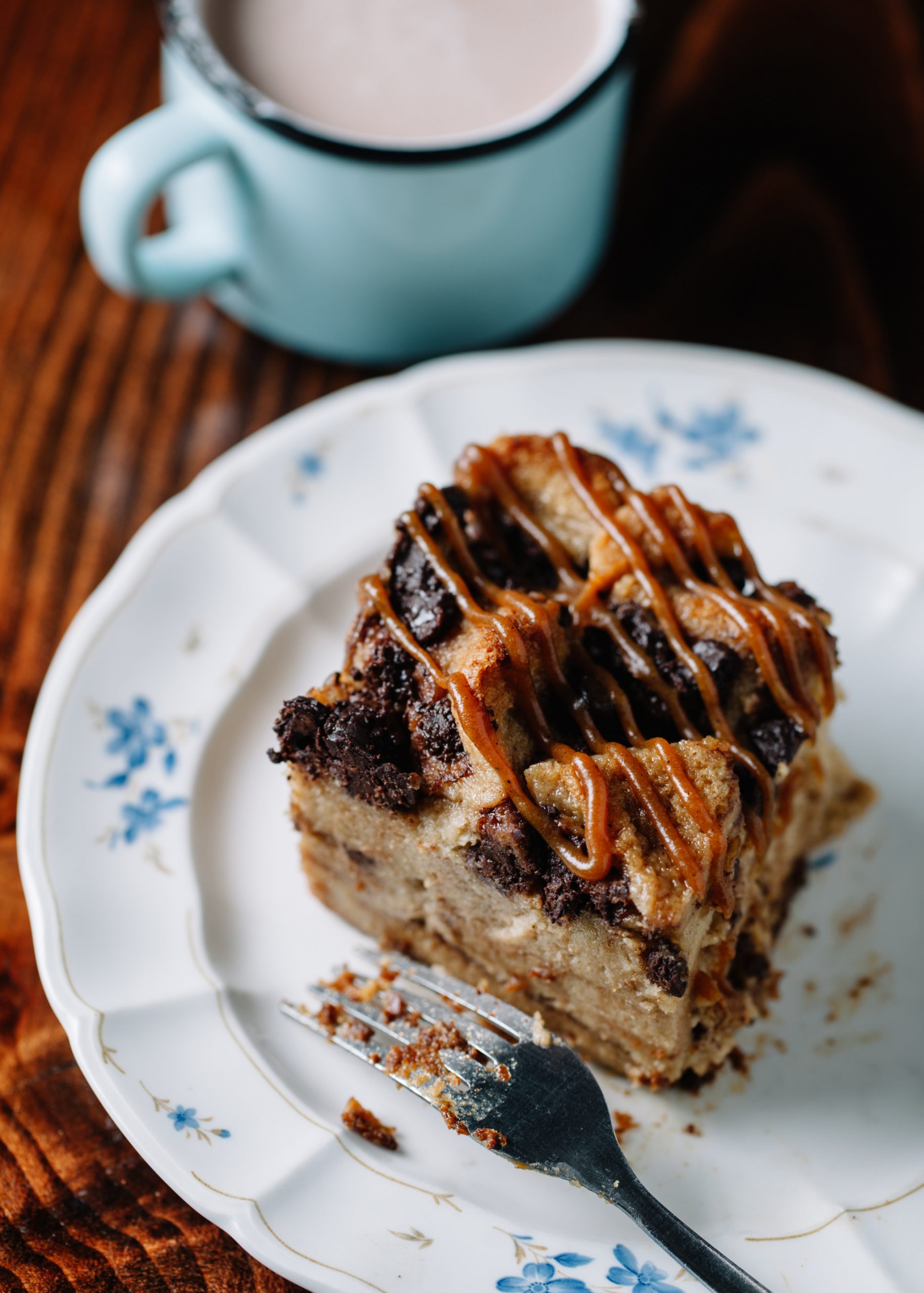 I love cooking Guatemalan food, as it reminds me of my childhood back home. Plus, cooking Guatemalan dishes lets me teach my kids about their Hispanic heritage while spending quality time as a family. And when I find recipes that are not only delicious but easy to make, I rush to the kitchen to try them out. And after some tweaks and twists, I love sharing with you Bocado de Reina. This Guatemalan dessert is so easy to make that you will never throw away any old bread!
More Guatemalan Dessert Recipes
Have you ever tried Guatemalan cuisine? It's a delightful combination of Mayan and Spanish flavors, resulting in a one-of-a-kind taste experience. From the rich Jocotes en miel to savory rellenitos, your taste buds are in for a real treat. Trust me, once you try it, you won't be able to resist whipping up some of these dessert recipes at home. So, let's get our aprons on and get cooking!
Looking for a tropical twist on a classic dish? Try my Guatemalan Pineapple Empanadas! These crispy, golden pastries filled with juicy pineapple and a hint of cinnamon are perfect for a snack or dessert.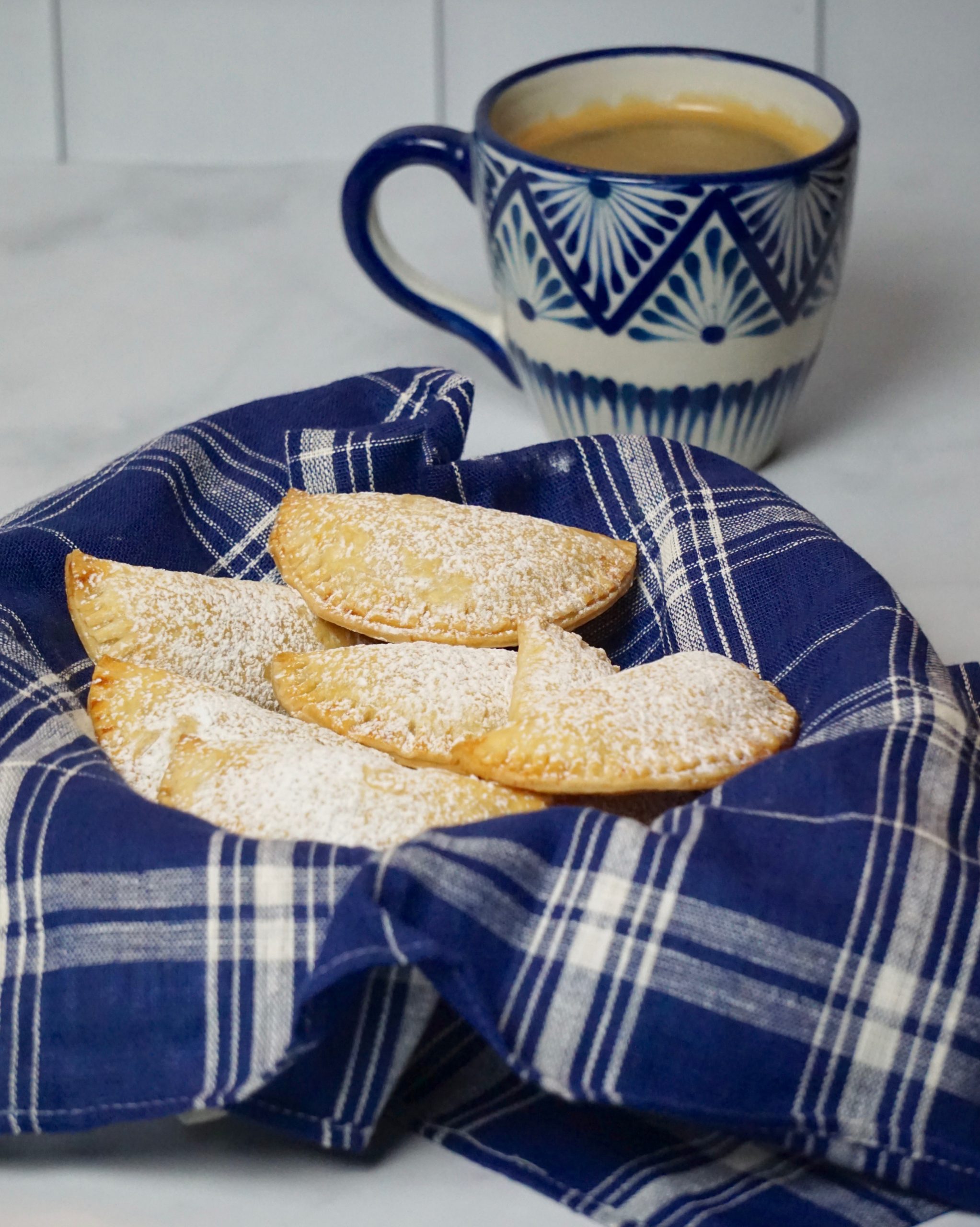 Try these delicious bits of fried wheat-based dough, crisp on the outside and soft on the inside. Guatemalan buñuelos are covered in powdered sugar and served in a light syrup with a hint of anise.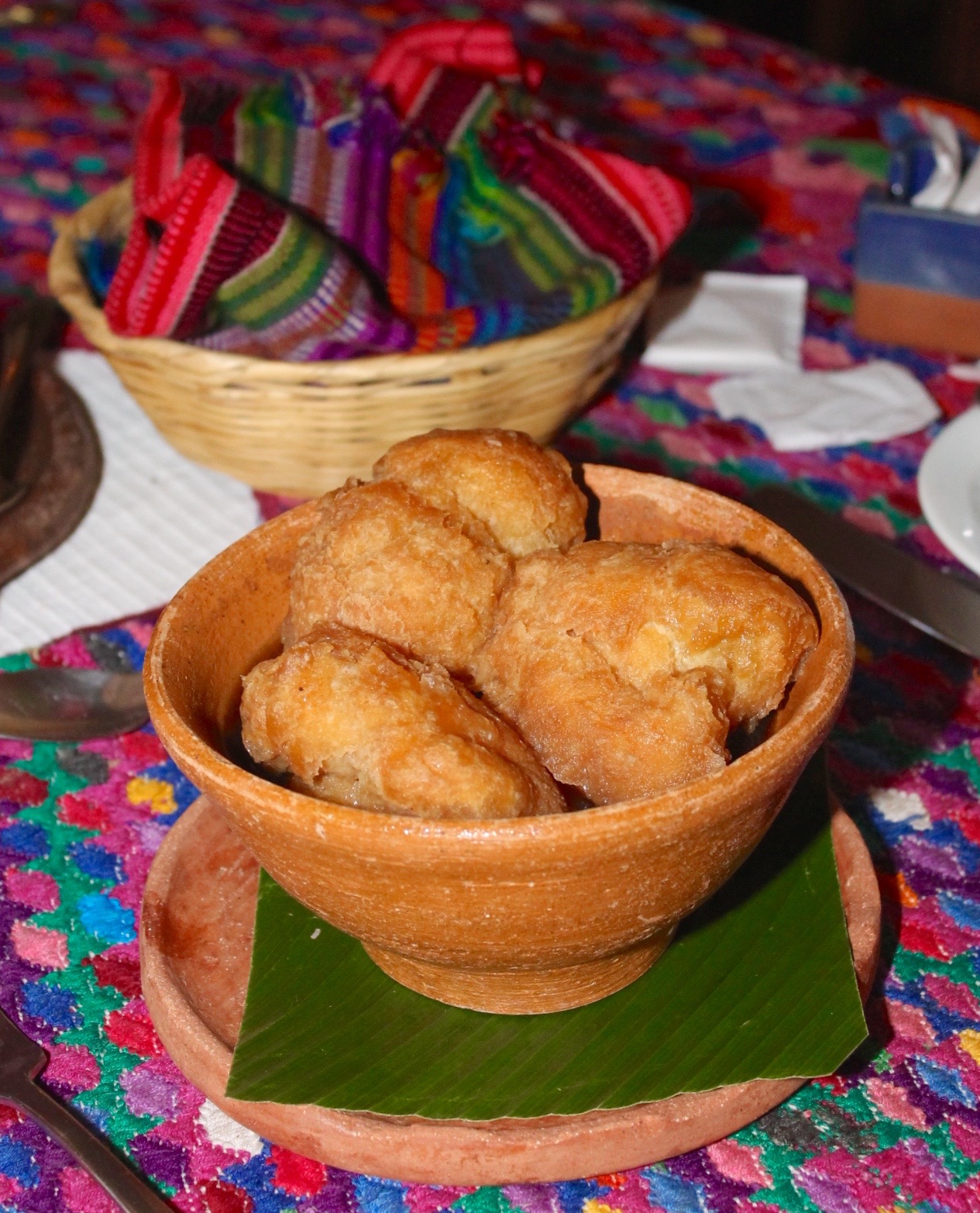 Try a quick and easy recipe for canillitas, a delicious 10-minute dessert that uses only three ingredients you already have in your pantry.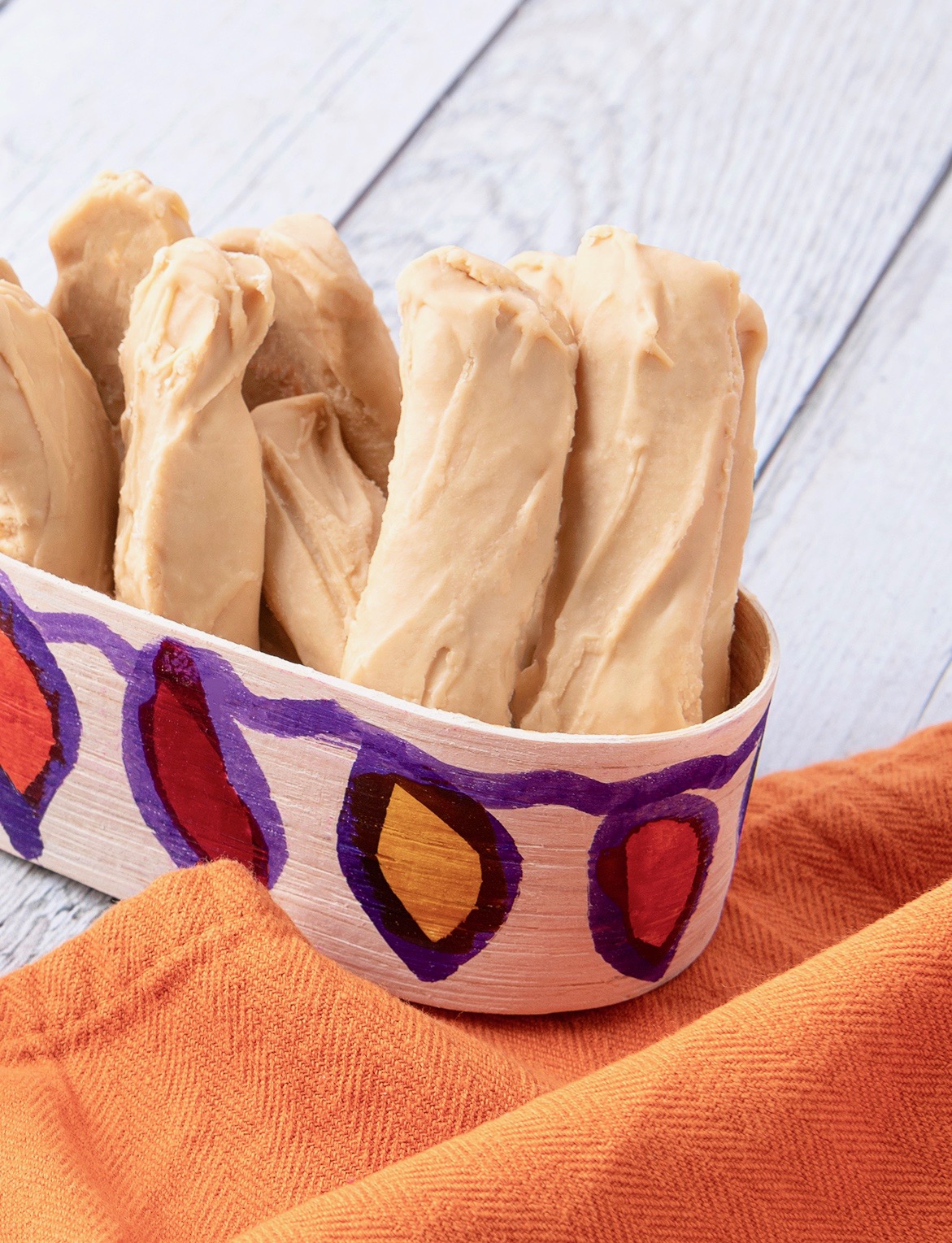 Cooked in a bubbling sweet syrup and heavenly spices, these juicy jocotes (hog plums) are a traditional Guatemalan food commonly served around the Day of the Dead celebrations. Still, this simple yet delicious Guatemalan recipe you can now enjoy any day!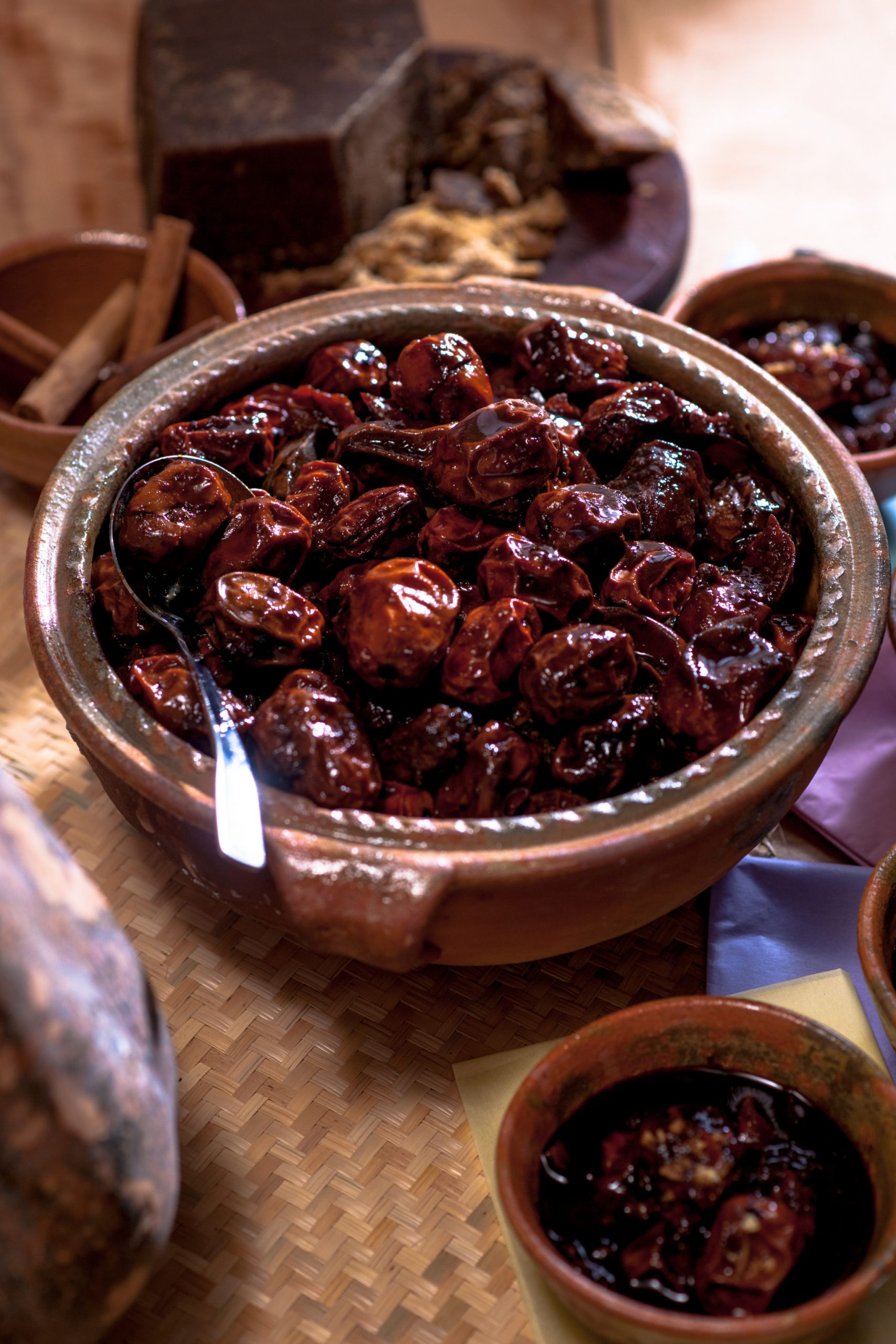 A super easy recipe that will surely be a total success with everyone in the family! A scrumptious giant cookie with the perfect level of crunch to dunk in your morning coffee!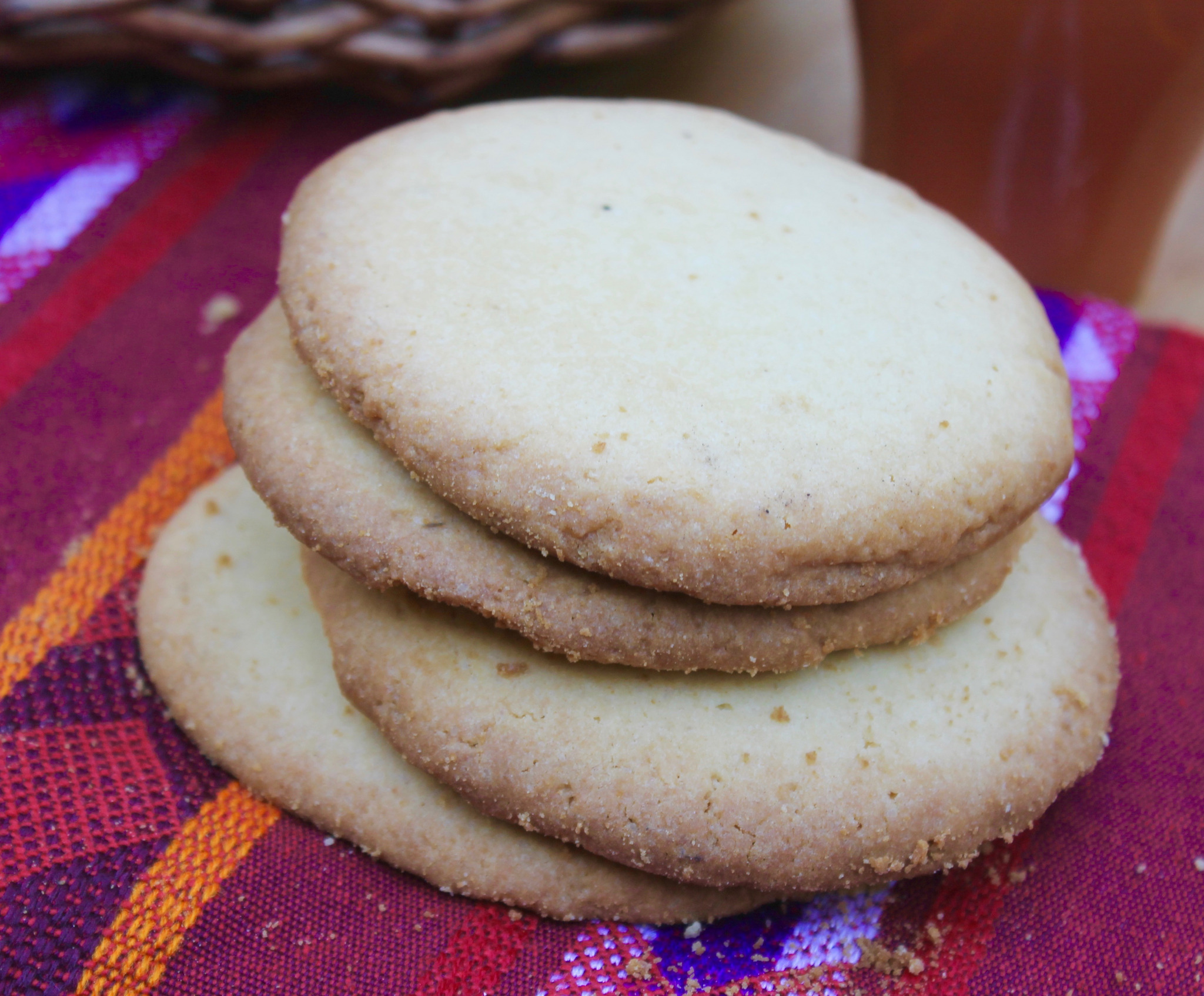 Tasty ripe plantains filled with beans and covered in sugar. Although the combination might seem strange, this sweet plantain recipe is one of the most delicious Guatemalan foods.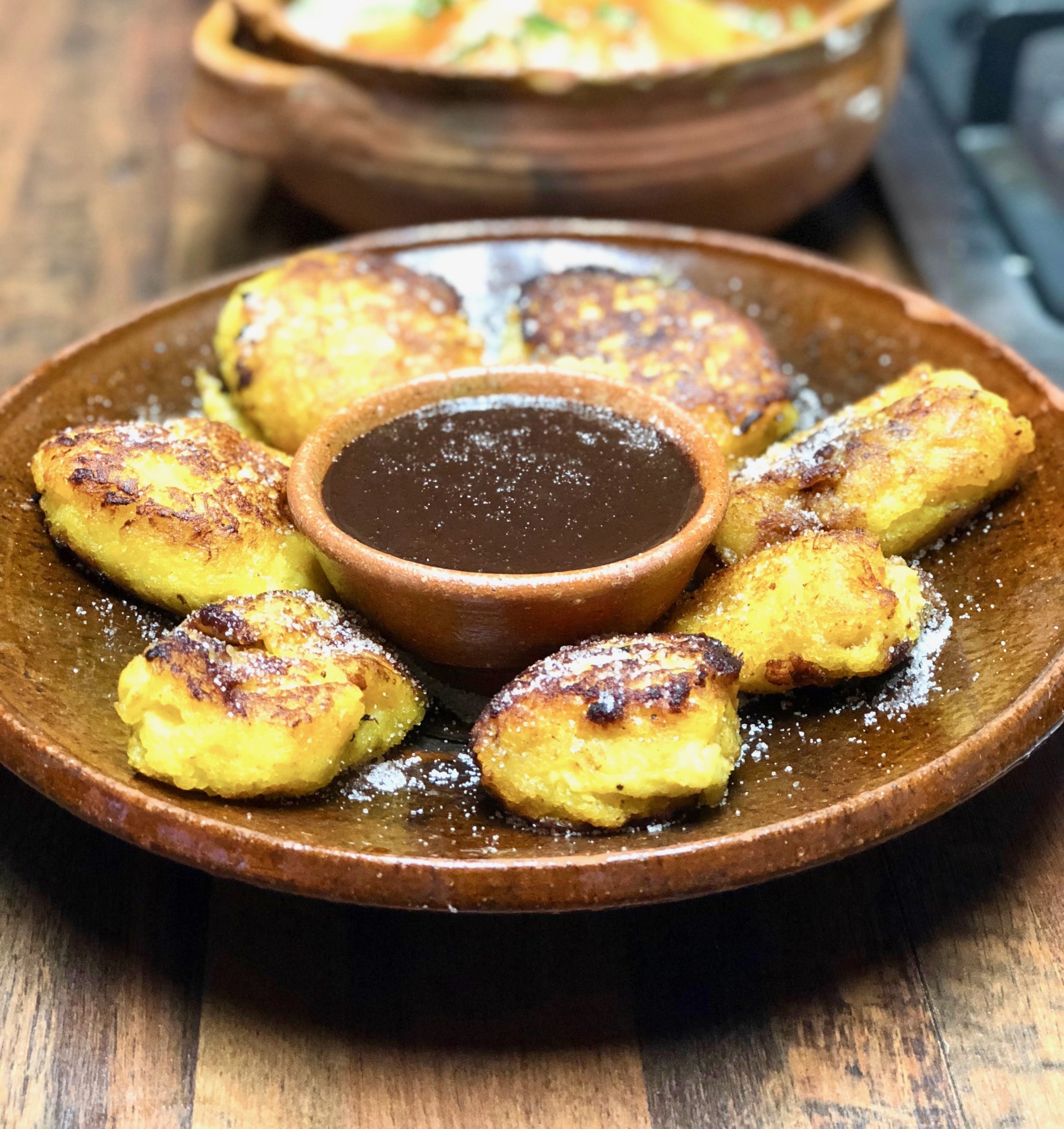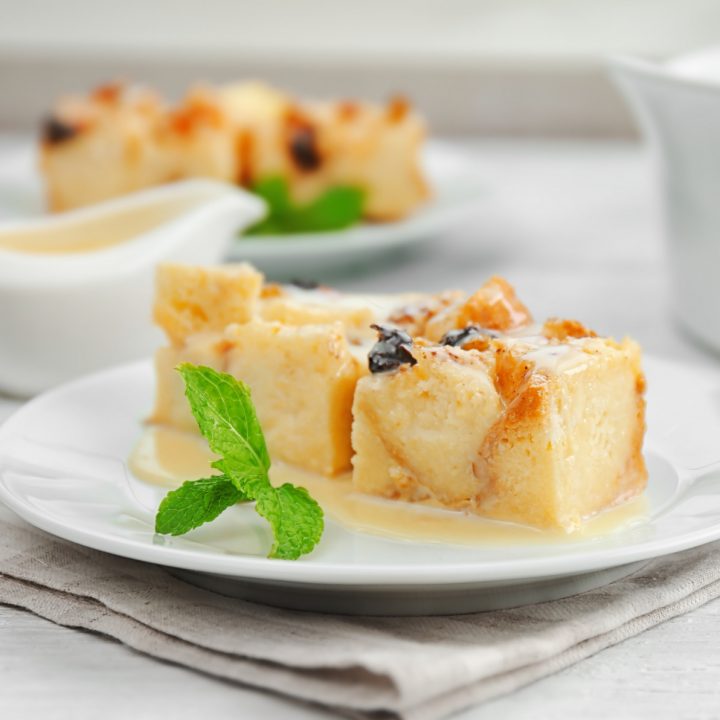 Bocado de Reina
A soft and fluffy Guatemalan dessert similar to bread pudding
Ingredients
1 teaspoon vanilla extract
1 can of condensed milk
2 eggs
1 tbsp of cinnamon
2 cups of crumbled bread
½ cup of raisins
Caramel sauce or cajeta (optional)
Shredded coconut (optional)
Instructions
Preheat the oven to 350º F. Whisk the vanilla extract, condensed milk, eggs, and cinnamon in a glass bowl.
Add crumbled bread, mix well and let stand 5 minutes.
Add the raisins and stir until the mixture is thoroughly blended.
Pour into an 8 inch round cake mold. If you want you can sprinkle the top with shredded coconut flakes.Bake for 45 minutes.
Let cool down, then cut into bite-size portions.
You can serve it drizzled with more condensed milk, caramel sauce or cajeta.

Notes
You can substitute the condensed milk for 1 cup of milk mixed with 1 cup of sugar for a more traditional Guatemalan recipe.
Nutrition Information:
Yield:

4
Serving Size:

130grs
Amount Per Serving:
Calories:

287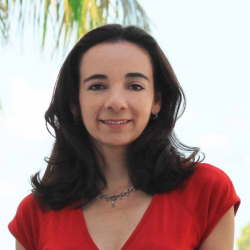 Latest posts by Paula Bendfeldt-Diaz
(see all)