This mango and peach cobbler recipe gives the traditional southern peach cobbler a tropical twist. I love that cobblers are so easy to make and this mango and peach cobbler brings together flavors that compliment each other so well. If you love peach cobbler this mango and peach cobbler is sure to blow your mind! Yes it's that good!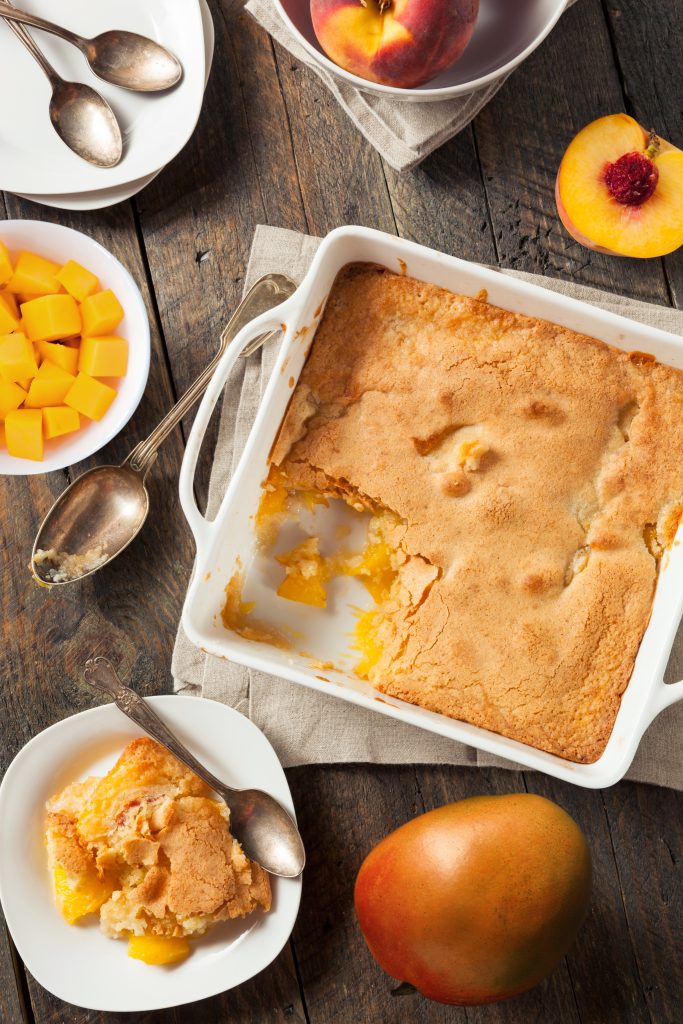 Fruit Cobblers: Creating Summer Memories
I had peach cobbler for the first time as an adult. I remember clearly I had recently moved to Florida and we had a potluck with a group of moms from my kid's preschool. I took one bite of that gooey and warm peach dessert topped with the golden buttermilk crust and I was hooked! I could not believe that I had spent the first 30 years of my life without a peach cobbler in it!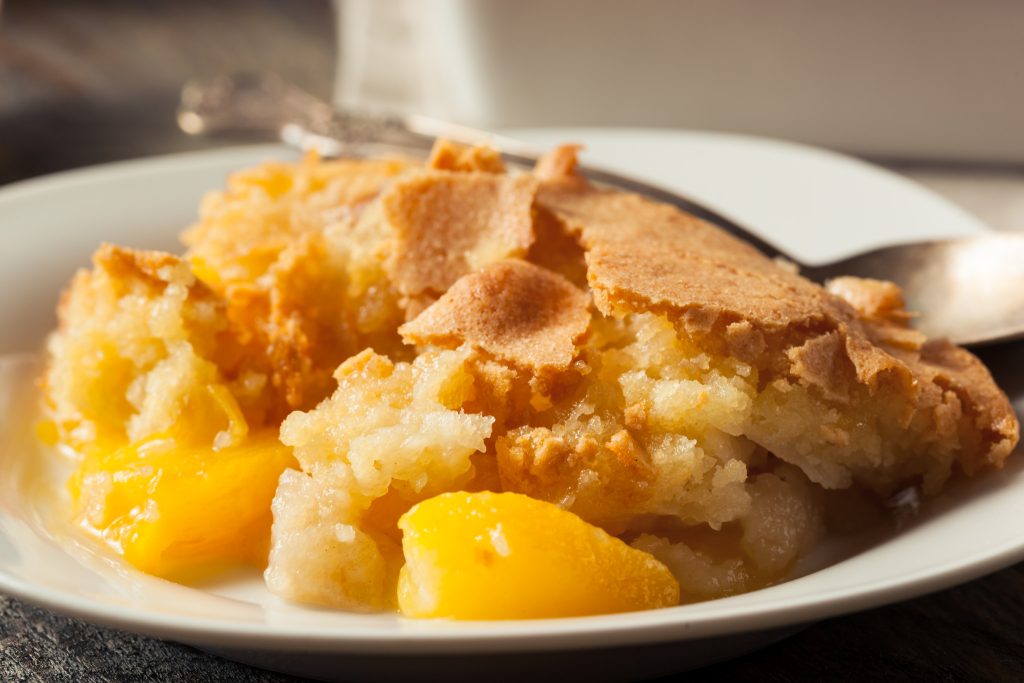 Over the years, peach cobbler has become a staple in my kitchen. It warms my heart to see my kid's faces light up with joy as they help me prepare this delicious dessert. With each bite, we create new memories together, celebrating the flavors of summer and the simple pleasures that make life so sweet. Over the years I have tried many cobbler recipes and finally landed on one I loved. I made some tweaks and made it my own. But then I wanted to take it even further so I created this delicious mango and peach cobbler recipe. Not only does it bring together two amazing fruits and give the peach cobbler a tropical twist, but it brings together two sides of my own culture being Latina and being American.
The best mango and peach cobbler
When you combine the luscious sweetness of ripe peaches with the tropical allure of mangoes in a single cobbler, it's like creating a symphony of flavors and textures in my kitchen. The peaches and mangoes blend harmoniously, making this dessert both comforting and exciting. With each bite of the peach and mango cobbler, I feel like I'm transported to a sunny paradise, and the buttery, crumbly topping adds the perfect finishing touch to this irresistible summer treat. So, whenever I make this delightful cobbler, I make sure to select the best, ripe, and flavorful fruits to capture the essence of both summer delights in every mouthwatering spoonful.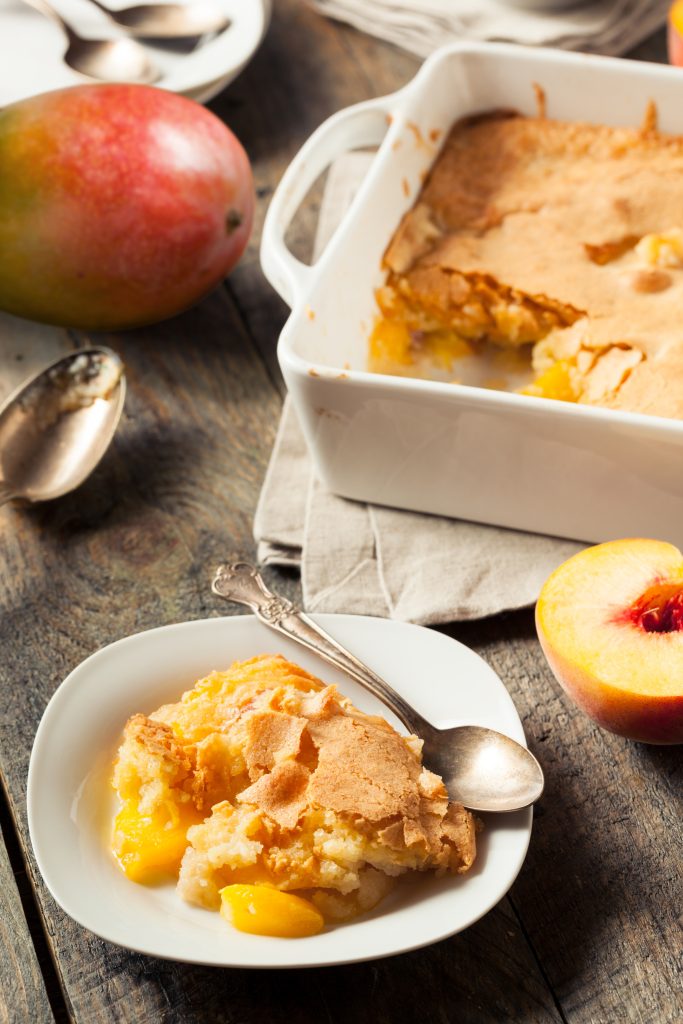 What are the best peaches and mangoes to use to make mango peach cobbler?
When creating a delightful mango and peach cobbler, choosing the right fruits is essential to achieve a harmonious blend of flavors. For the peach component, opt for ripe, juicy, and sweet peaches that are at their peak ripeness. Varieties like Elberta, Hale, or O'Henry are excellent choices as they bring a perfect balance of sweetness and tartness to the cobbler. These peaches will provide a burst of fruity goodness and add a comforting touch of summer to the dessert.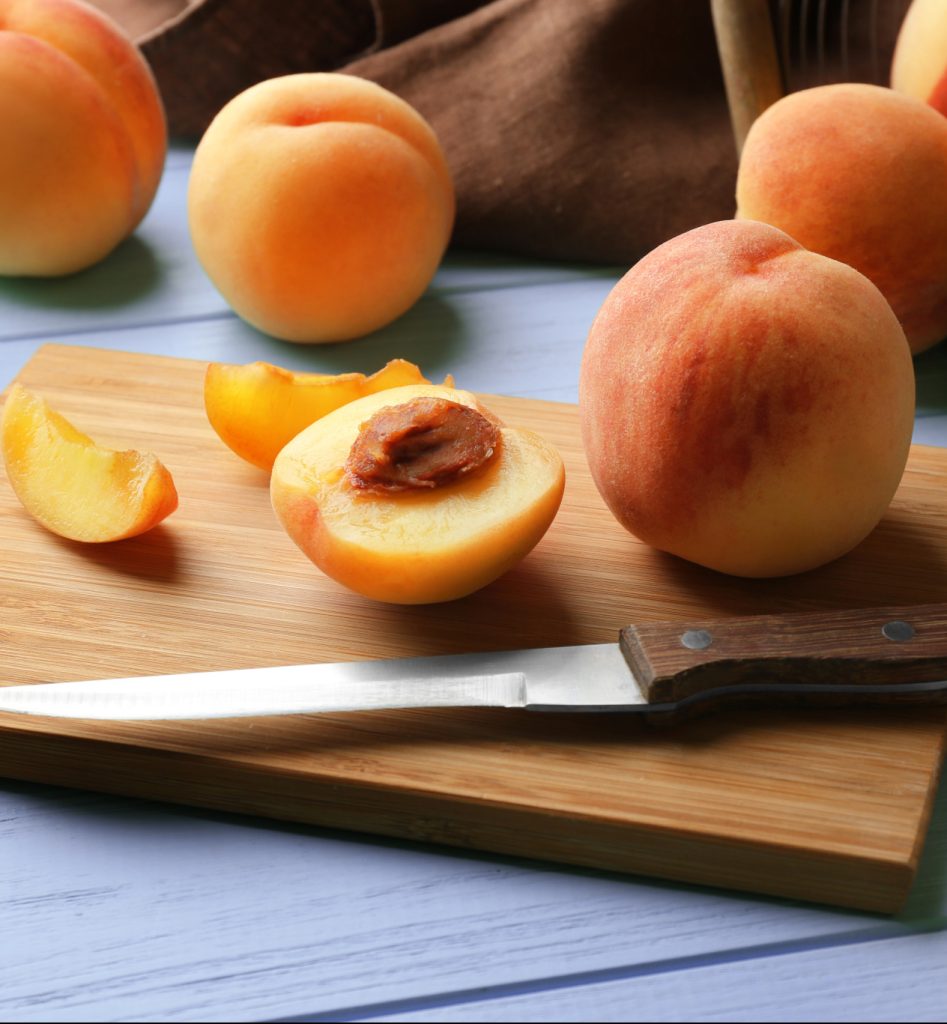 As for the mangoes, look for ripe mangoes that are fragrant, soft to the touch, and incredibly sweet. Varieties like Alphonso, Ataulfo (Honey or Champagne mango), or Tommy Atkins work wonderfully for a mango and peach cobbler. The rich and velvety texture of the mangoes will infuse the cobbler with a tropical twist, adding an exotic and delightful dimension to the dessert.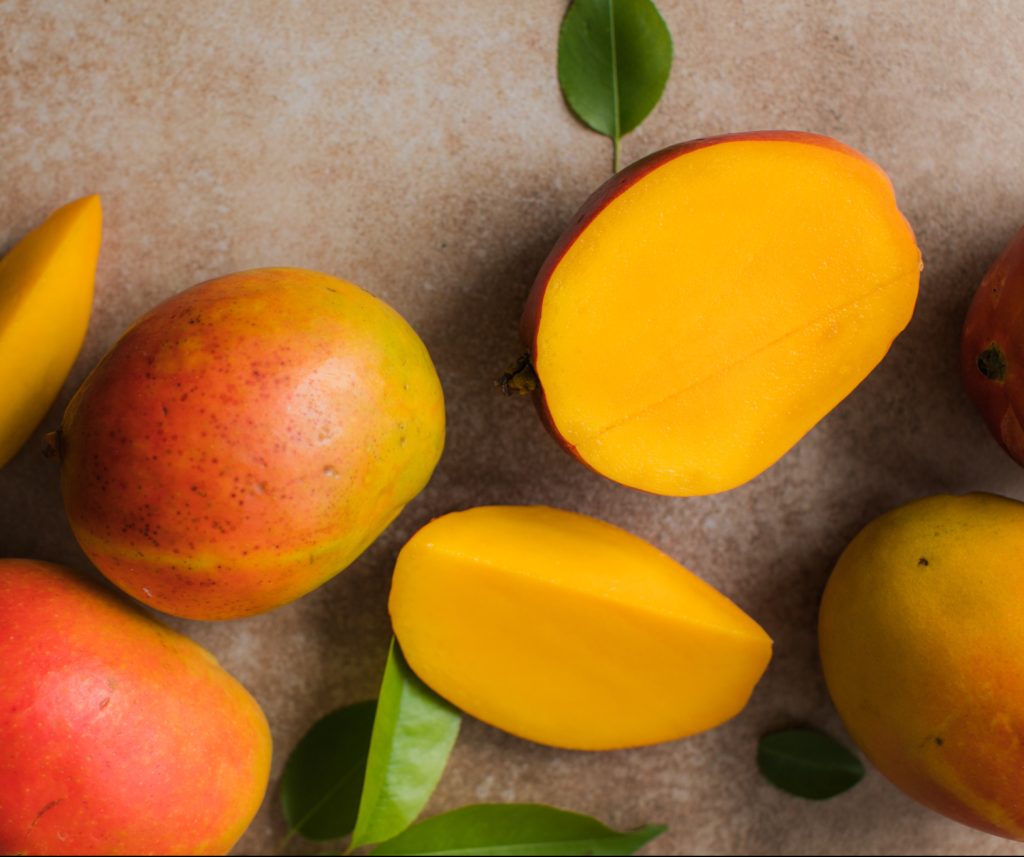 What are the ingredients for mango peach cobbler?
Mango and Peach Cobbler is a delightful fusion of two luscious fruits, bringing together the vibrant flavors of ripe mangoes and juicy peaches in a single mouthwatering dessert. Here are the key ingredients that make this cobbler a delectable treat:
Mangoes:

Ripe mangoes, with their tropical and slightly tangy sweetness, are the star of this cobbler. They add a burst of flavor and a soft, velvety texture that perfectly complements the peaches.

Peaches:

Juicy and fragrant peaches are the classic summer fruit that brings a comforting sweetness to the cobbler. They create a delicious contrast with the mangoes, making each bite a delightful surprise.

All-Purpose Flour:

The base for the cobbler's crumbly, golden topping, all-purpose flour ensures the right texture and structure.

Granulated Sugar:

A touch of sweetness enhances the natural flavors of the fruits and adds a lovely caramelized glaze to the topping.

Baking Powder:

This leavening agent is responsible for creating the light and fluffy texture of the cobbler's biscuit-like topping.

Unsalted Butter:

The secret to a rich and buttery topping, unsalted butter is cut into the dry ingredients to create a crumbly texture when baked.

Buttermilk::

Adding moisture and richness to the topping, milk binds the ingredients together, ensuring a delightful consistency.

Vanilla Extract:

A splash of vanilla extract enhances the fruity flavors and adds a warm, inviting aroma.

Lemon Juice

: A small amount of lemon juice adds a tangy brightness that complements the sweetness of the fruits.

Cinnamon:

This warm and comforting spice lends its aromatic goodness to the cobbler, infusing every bite with a cozy flavor.
With these wonderful ingredients, the mango and peach cobbler becomes a delightful medley of flavors and textures, offering a taste of summer in every delightful spoonful.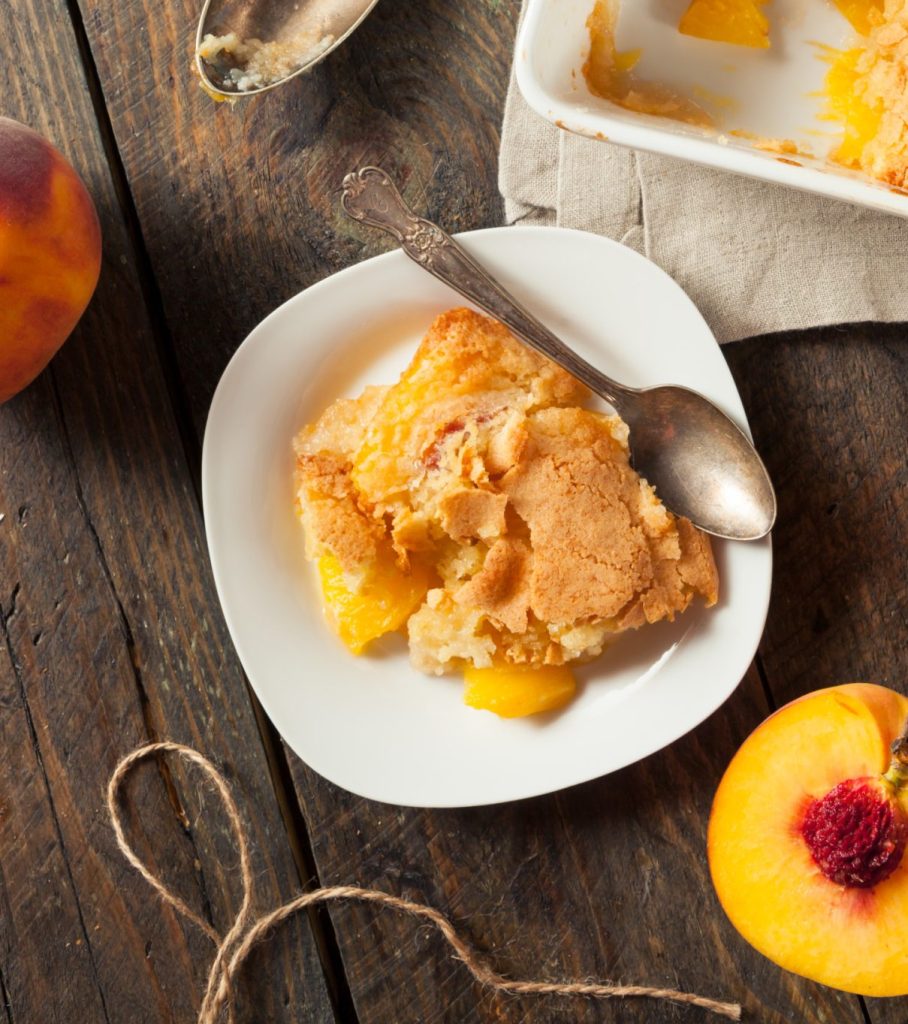 Tips for the best peach cobbler
No matter what peach cobbler recipe you choose and whether you're baking your cobbler or making it in your crockpot there are some things you can do to make sure your peach cobbler is amazing!
Choose Ripe and Juicy Peaches:

Look for ripe peaches that are fragrant, slightly soft, and juicy. The sweetness and flavor of the peaches are crucial for a tasty cobbler.

Fresh or Frozen Peaches:

While fresh peaches are ideal, you can also use frozen peaches when they're not in season. Just make sure they're thawed and drained before using.

Adjust Sugar and Spices:

Taste your peaches before adding sugar to the filling. Adjust the sweetness based on the natural sweetness of the peaches. Add a dash of cinnamon or nutmeg for extra flavor, if desired.

T

he Perfect Cobbler Topping:

A biscuit-like or crumbly topping works great and complements the juicy peaches but a flaky pie like crust is also a great option!

Use Quality Ingredients:

Use high-quality butter, flour, and other ingredients for the best results. Fresh and good-quality ingredients elevate the taste of your cobbler.

Serve Warm with Ice Cream:

Serve your peach cobbler warm, straight out of the oven, and top it with a scoop of vanilla ice cream. The contrast of warm cobbler and cold ice cream is pure heaven!

Golden Brown Topping:

For a beautifully golden and shiny cobbler topping, brush it with an egg wash before baking. You can also use milk for your wash.

Buttermilk Biscuits:

When making a biscuit-like topping, using buttermilk instead of regular milk adds a tangy flavor and makes the biscuits tender and fluffy.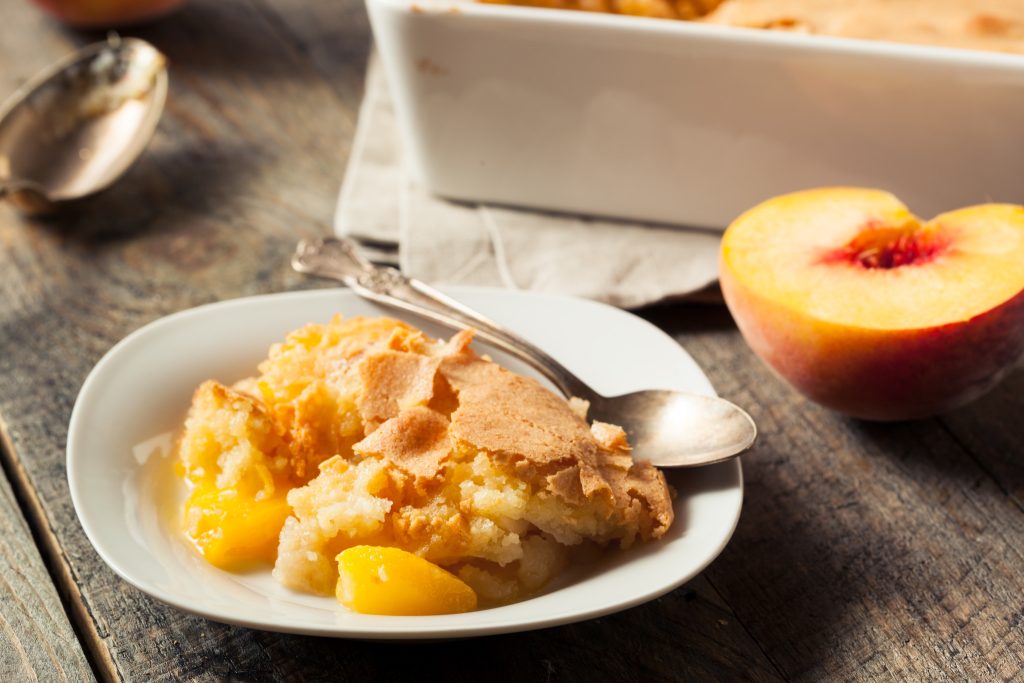 How to store your leftover mango and peach cobbler
Storing leftover cobbler is easy! If you have any leftovers, let the cobbler cool to room temperature, then cover it tightly with plastic wrap or aluminum foil. You can store it in the refrigerator for up to 3-4 days.
To freeze cobbler for longer storage, wrap it well with plastic wrap and then place it in an airtight container or a heavy-duty freezer bag. Frozen cobbler can be kept in the freezer for up to 2-3 months.
When you're ready to enjoy your leftover or frozen cobbler, you have a few options to reheat it. To reheat a single serving, you can use the microwave. Just place the cobbler in a microwave-safe dish and heat it in 20-30 second intervals until warm.
If you have a larger portion to reheat or want to keep the cobbler crisp, the oven is your best bet. Preheat your oven to 350°F (175°C) and place the cobbler on a baking sheet to prevent any drips. Cover the cobbler loosely with aluminum foil to prevent excessive browning and bake it for about 15-20 minutes or until warmed through.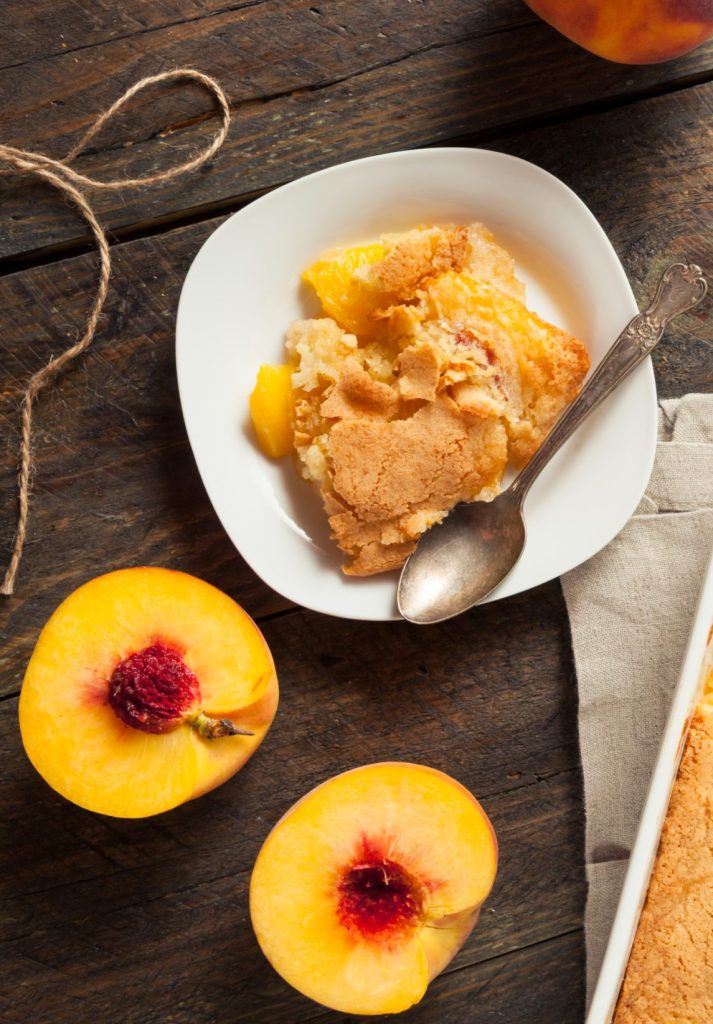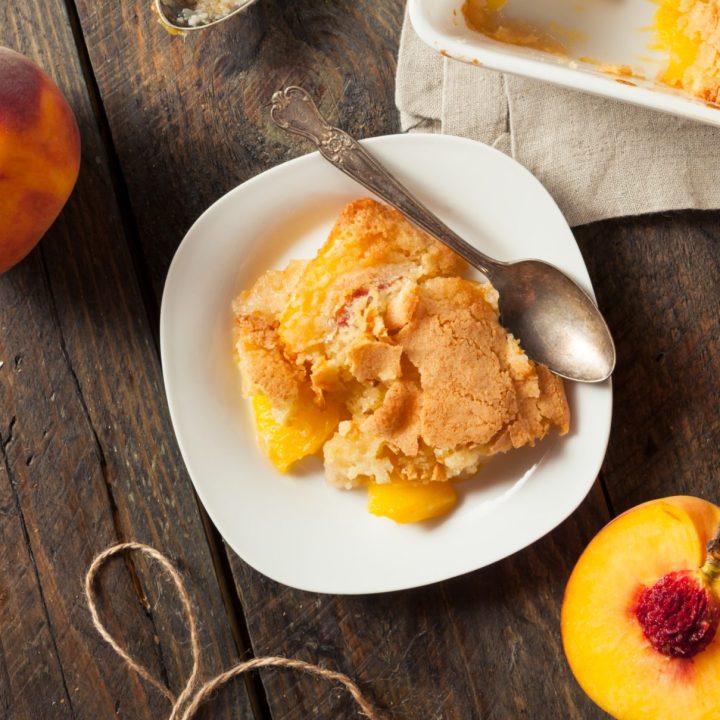 Mango and Peach Cobbler
Ingredients
4 cups sliced ripe peaches
4 cups sliced ripe mangoes
1 cup granulated sugar (adjust to taste)
1 tablespoon lemon juice
1 teaspoon vanilla extract
1/2 teaspoon ground cinnamon
1/4 teaspoon ginger
1/4 teaspoon salt
2 tablespoons cornstarch
FOR THE TOPPING
1 cup all-purpose flour
1/2 cup granulated sugar
1 teaspoon baking powder
1/4 teaspoon baking soda
1/4 teaspoon salt
1/2 cup unsalted butter, cold and cut into small cubes
1/4 cup buttermilk
FOR THE EGG WASH
1 egg, beaten
1 tablespoon milk or water
Instructions
Preheat your oven to 375°F (190°C). Grease a 9x13-inch baking dish with butter or cooking spray.
In a large mixing bowl, combine the sliced peaches and mangoes. Sprinkle the granulated sugar, lemon juice, vanilla extract, ground cinnamon, ginger, salt, and cornstarch over the fruits. Gently toss until all the fruit slices are coated with the sugar mixture. Set the bowl aside and let the fruit mixture sit for about 15 minutes to allow the juices to release and mix with the cornstarch for thickening.
Transfer the fruit mixture to a saucepan and cook over medium heat, stirring frequently, until the mixture comes to a simmer and thickens slightly. This step helps to ensure the fruit filling is not too runny after baking.
Pour the thickened fruit mixture into the greased baking dish, spreading it out evenly.
In a separate mixing bowl, whisk together the all-purpose flour, granulated sugar, baking powder, baking soda, and salt until well combined. Add the cold butter cubes to the dry ingredients and use a pastry cutter or your fingers to work the butter into the flour mixture until it resembles coarse crumbs. Gradually pour in the buttermilk and mix until the dough comes together.
Drop spoonfuls of the cobbler dough over the top of the fruit filling, covering it as evenly as possible. The dough will spread and expand while baking.
In a small bowl, beat the egg with milk or water to make the egg wash. Brush the egg wash over the top of the cobbler dough to create a golden-brown crust when baked.
Bake the cobbler in the preheated oven for about 35-40 minutes, or until the topping turns golden brown and the fruit filling is bubbly around the edges.
Remove the cobbler from the oven and let it cool for a few minutes before serving.
You can enjoy it warm on its own or pair it with a scoop of vanilla ice cream or a dollop of whipped cream for an extra delightful treat!
What To Do If You Have Lots Of Peaches?
Whether you have lots of peaches at home because you went a little crazy when you saw them at the farmer's market or are simply craving something different, here are some awesome ways to use up those peaches!
Enjoy creative peach desserts:

Go beyond the peach pie and the peach cobbler. From peach galettes and peach crumbles to pavlovas and hand pies check out my list of the

best peach desserts

.

Make a Peach Cheesecake:

Yes, you read that right. Move over peach pie, you have to try my amazing

no-bake peach cheesecake recipe

. It's not only sublime but so easy to make!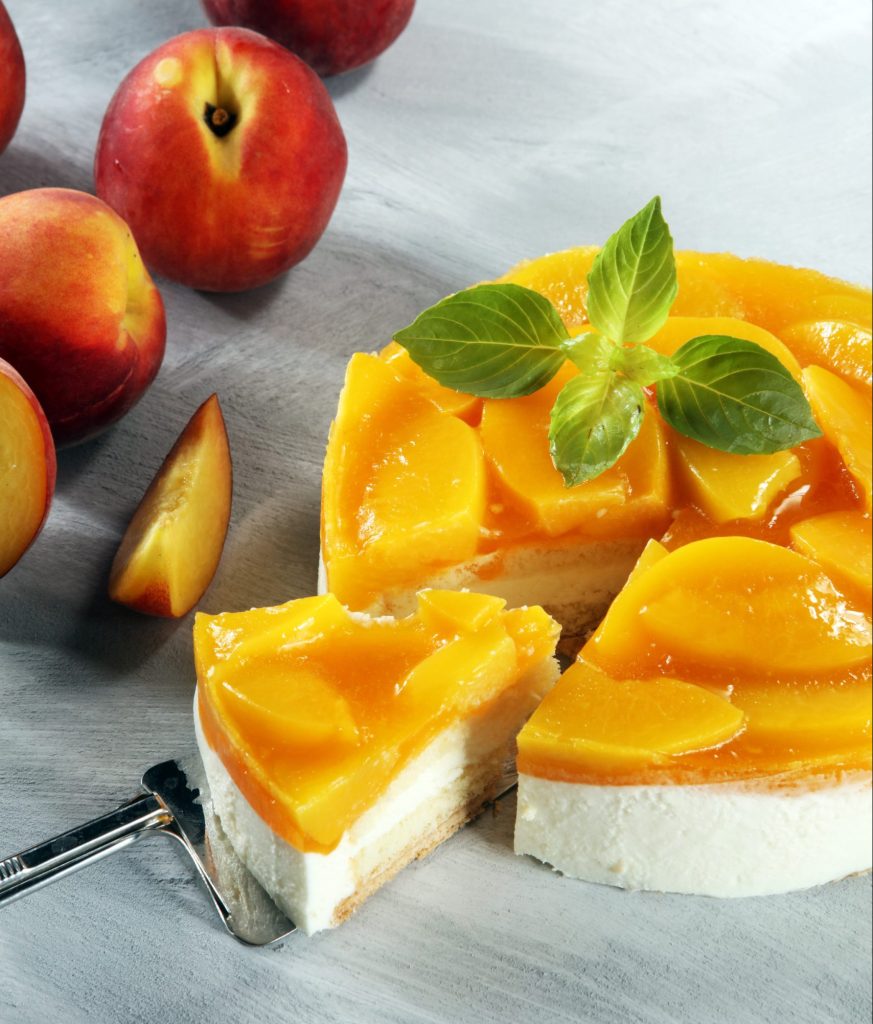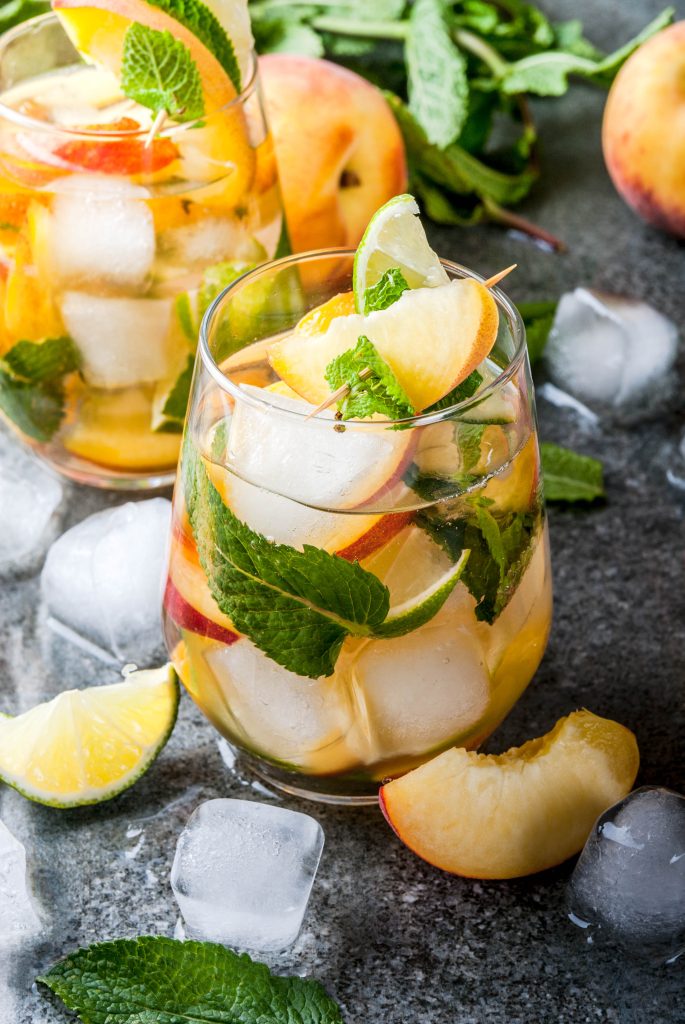 Other mango recipes you're sure to love
This delicious berries and mango french toast casserole with chocolate drizzle is the perfect Sunday brunch dish. This is one of my favorite breakfast casseroles. Leave it in the fridge overnight and just pop it into the oven in the morning for a quick and amazing breakfast recipe that is sure to please everyone.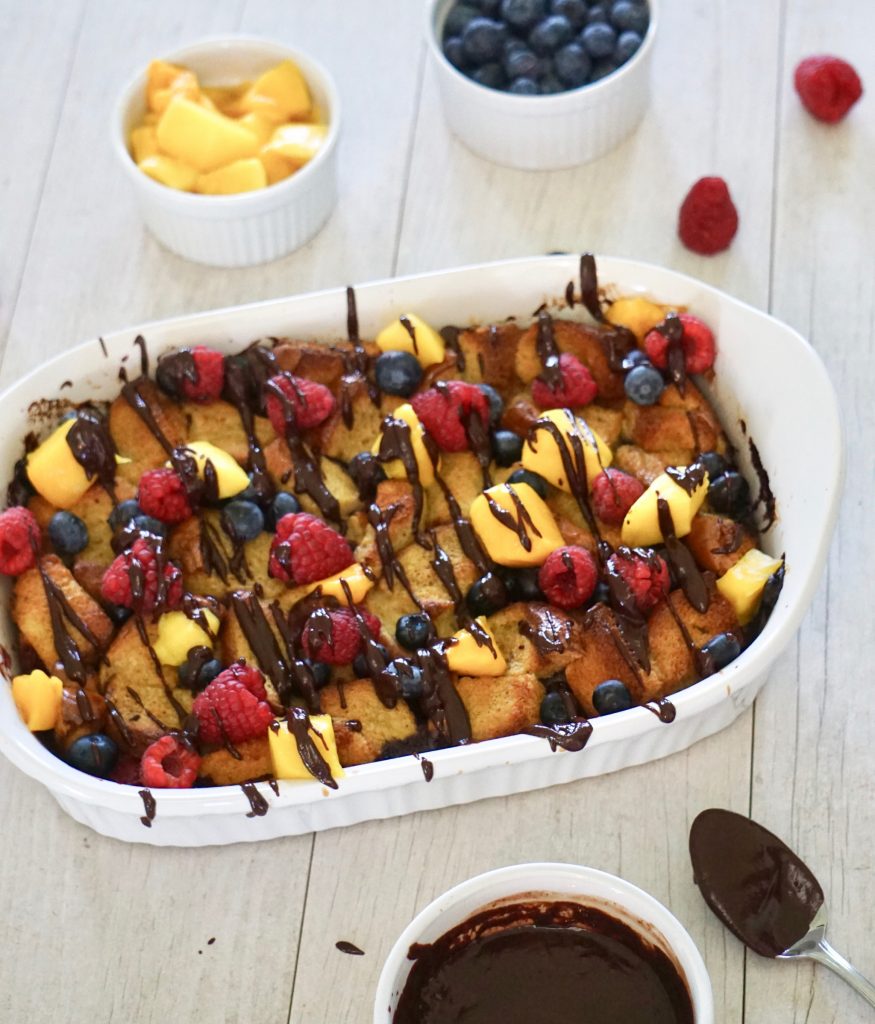 If you like arroz con leche you're sure to love this vegan mango and coconut arroz con leche! This tropical version of arroz con leche made with coconut milk combined with sweet and fresh mango and topped with fresh raspberries is the perfect summer dessert.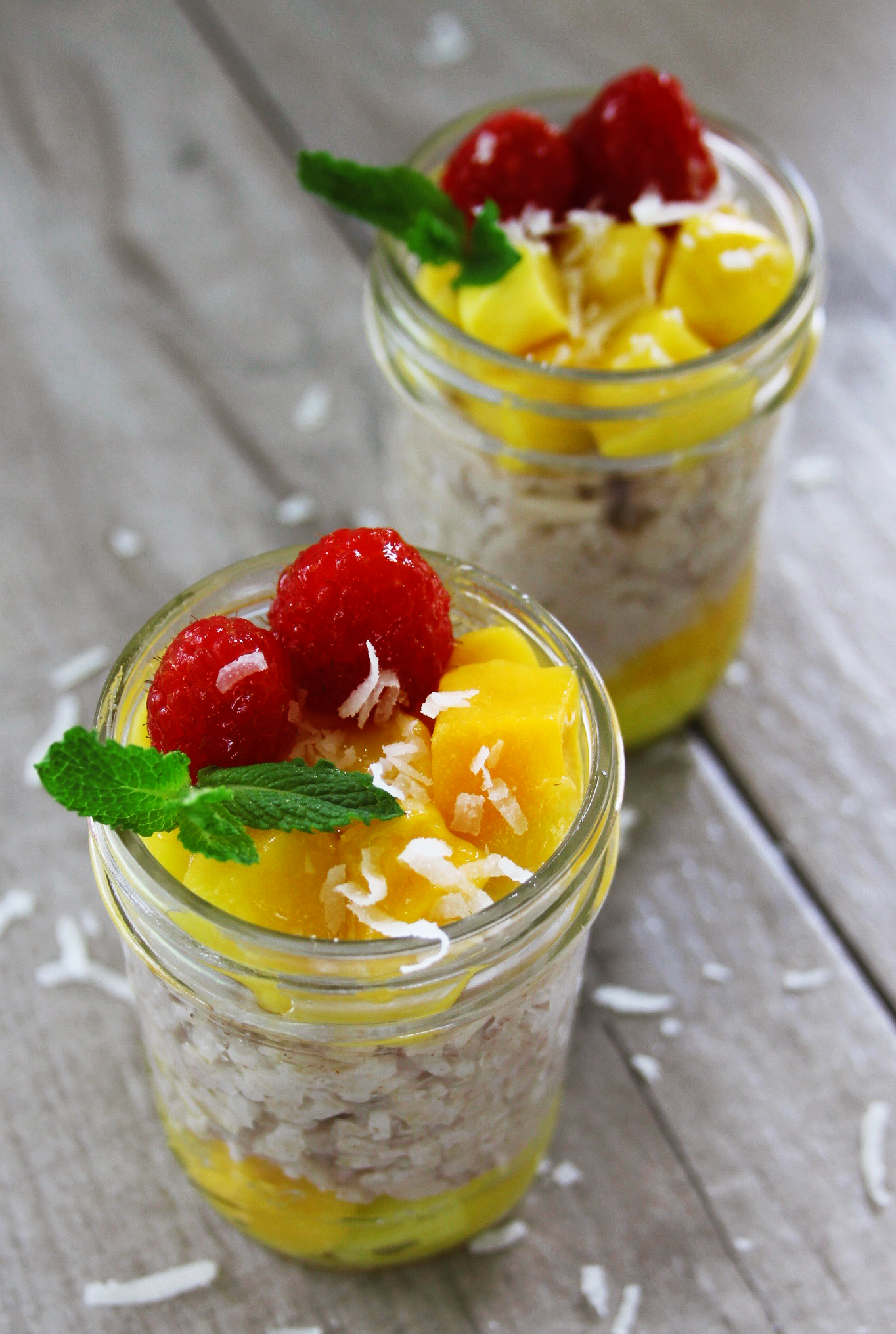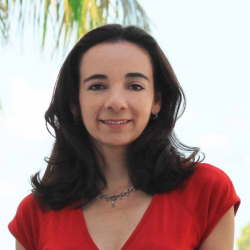 Latest posts by Paula Bendfeldt-Diaz
(see all)