If you're looking for a spooktacular Halloween dessert, these easy Halloween cupcakes are perfect! You can create a bootiful dessert table in under 10 minutes with these super easy Halloween cupcakes! Sometimes, the simplest desserts are the most impressive. You will surprise ghoulish guests of all ages with these easy Halloween food ideas. From ghost cupcakes and graveyard cupcakes to cute Oreo spider cupcakes, these treats make the spookiest night of the year even more spectacular!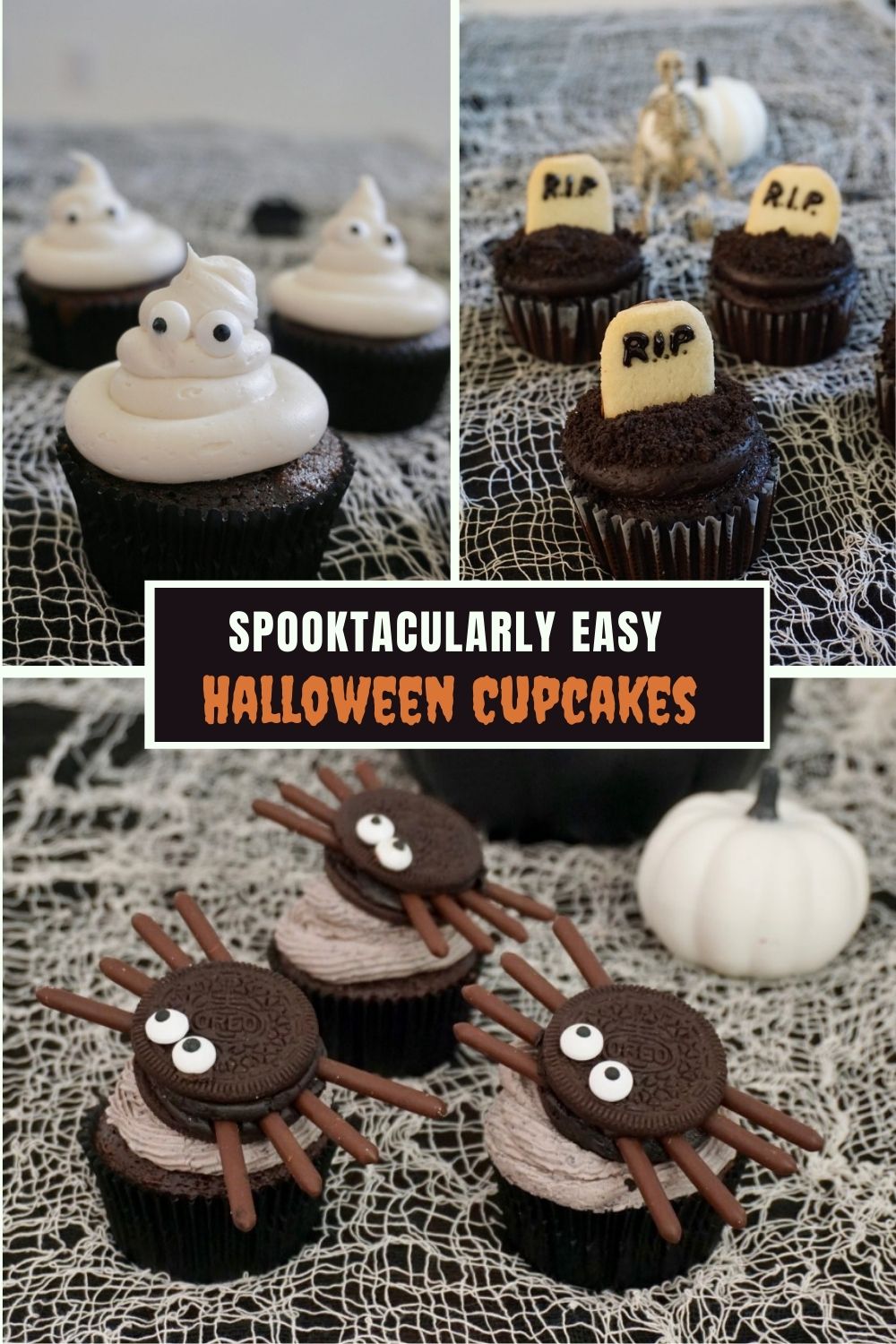 Spooktacularly Easy Halloween Cupcakes to die for
No Halloween party is complete without delicious spooky and fun desserts. So, I hope you get inspired as much as I did by these scary treats that are super fun and easy to make with your kids.
I used a cake mix and store-bought frosting for these cupcakes because I wanted to make this as quickly as possible. But feel free to use your favorite chocolate cake recipe, and you can also make your frosting at home.
Once you bake them, these fun Halloween cupcake ideas take less than 10 minutes to decorate. These cupcakes are bootiful and super fun and so so easy!
Scary Good Tombstone Cupcakes
Enjoy these cute chocolate graveyard cupcakes that are seriously spooky and utterly delicious! It is a bootiful dessert to serve at a Halloween party, and you will be able to get these on a plate as quickly as your kids will eat them.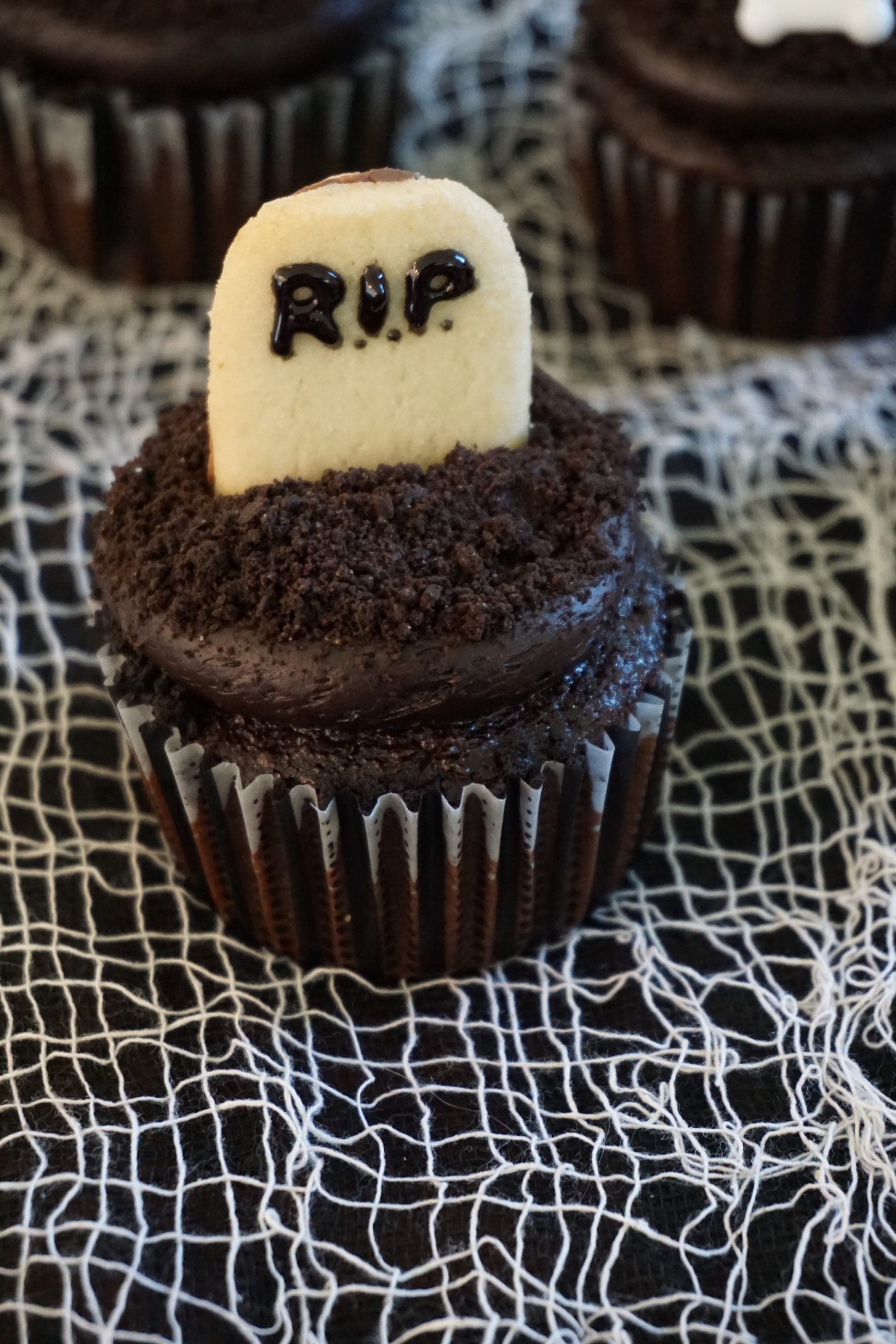 Ingredients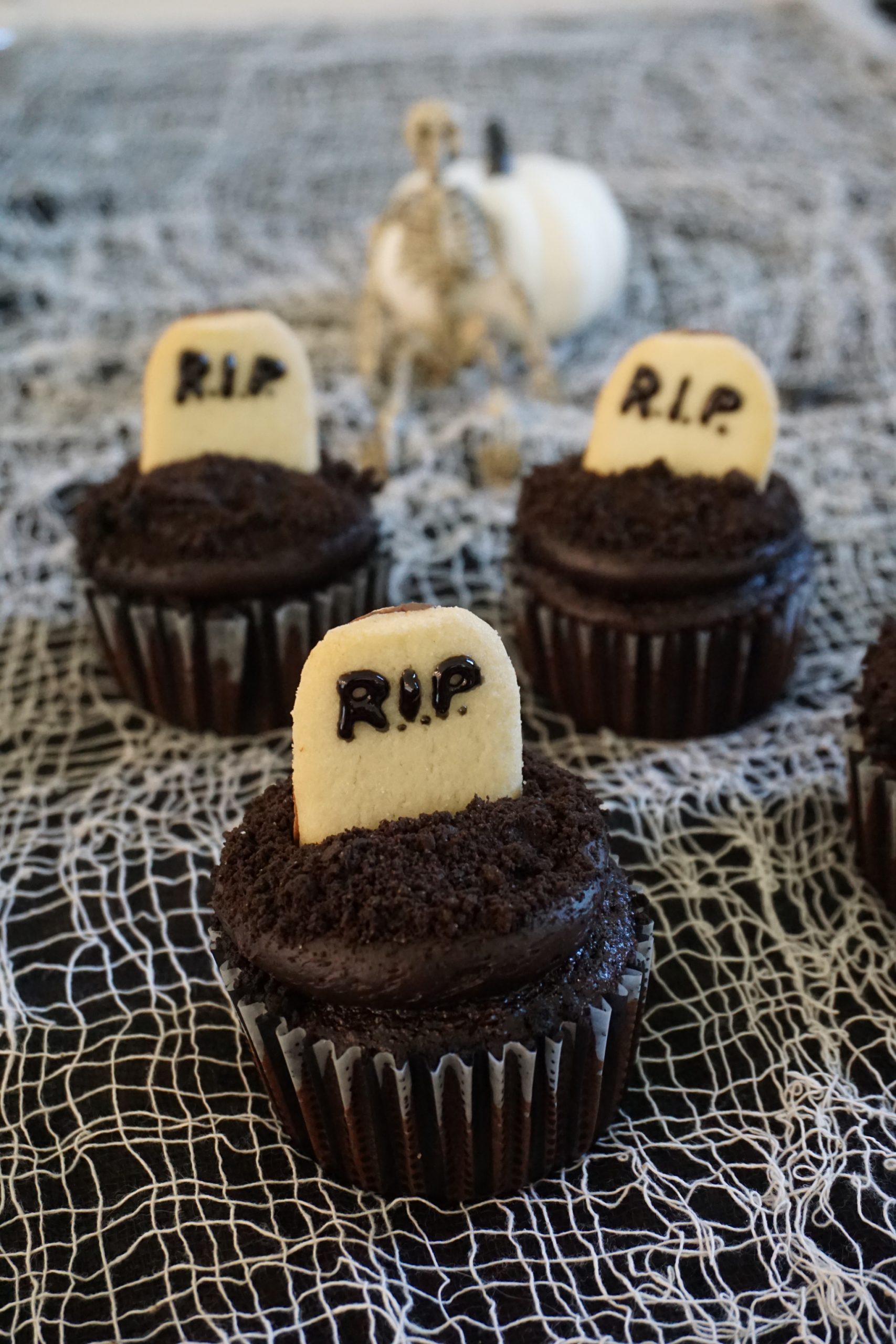 Instructions
Make the cupcakes according to the box instructions and let them cool down before decorating.

Cut the Milano cookies in half and write R.I.P. on each half of the cookie using the black decorating gel.

Separate the Oreo cookies and discard (or eat) the filling. Put the cookies (without the filling) in a food processor and pulse a couple of times until crumbled.

Fill the piping bag with Chocolate frosting. Then use a large round tip and pipe the frosting onto the cupcakes.

Sprinkle the Oreo crumbles on top of the frosting and press down slightly to resemble dirt.

Insert the Milano cookie tombstones into the top of the cupcakes.
Spookily Cute Ghost cupcakes
Surprise your little ghouls with a fun but super easy-to-make Halloween cupcake idea: ghosts! These are my favorite because of their simplicity and are perfect for bringing along to your next Halloween bash!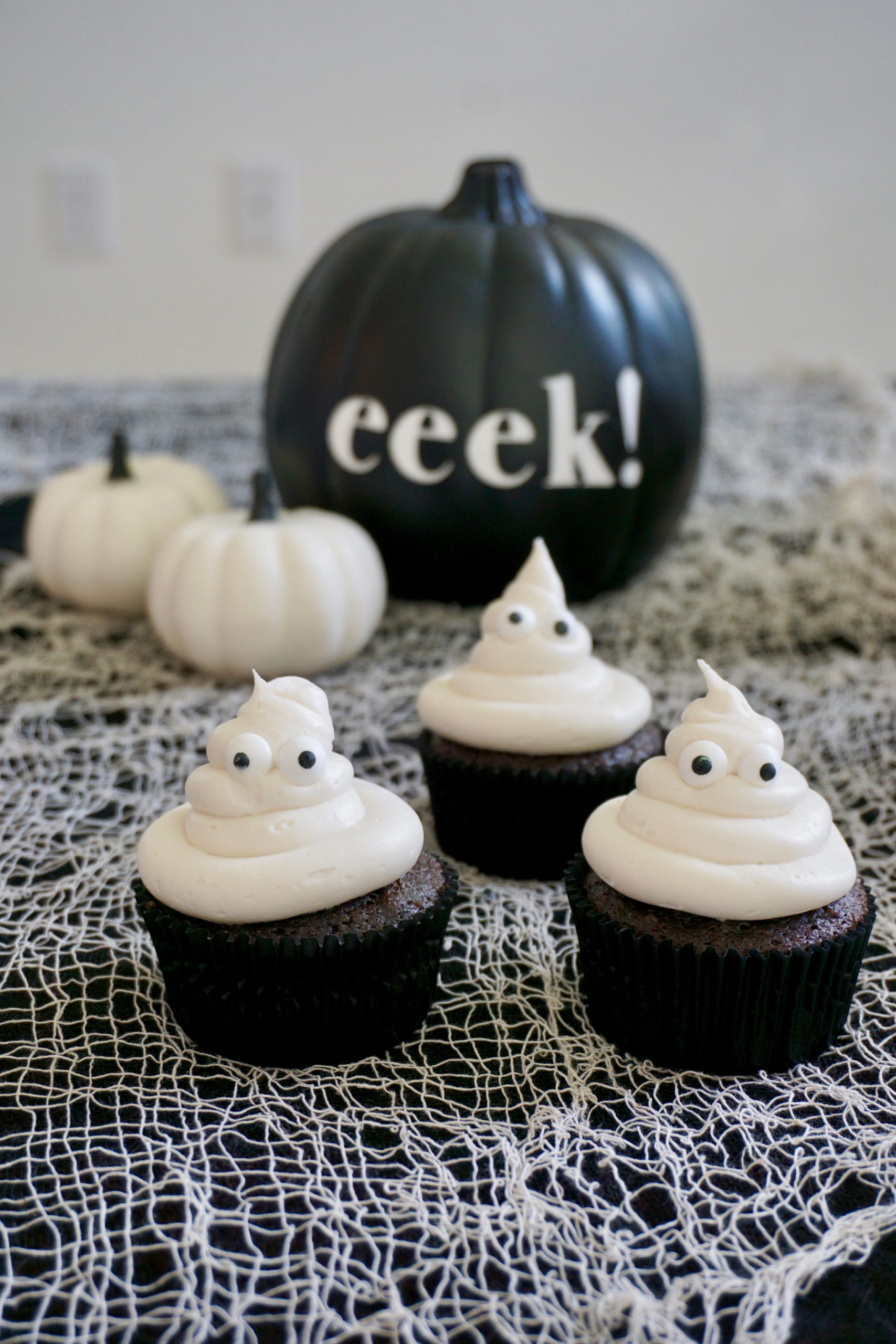 Ingredients
Makes 12 cupcakes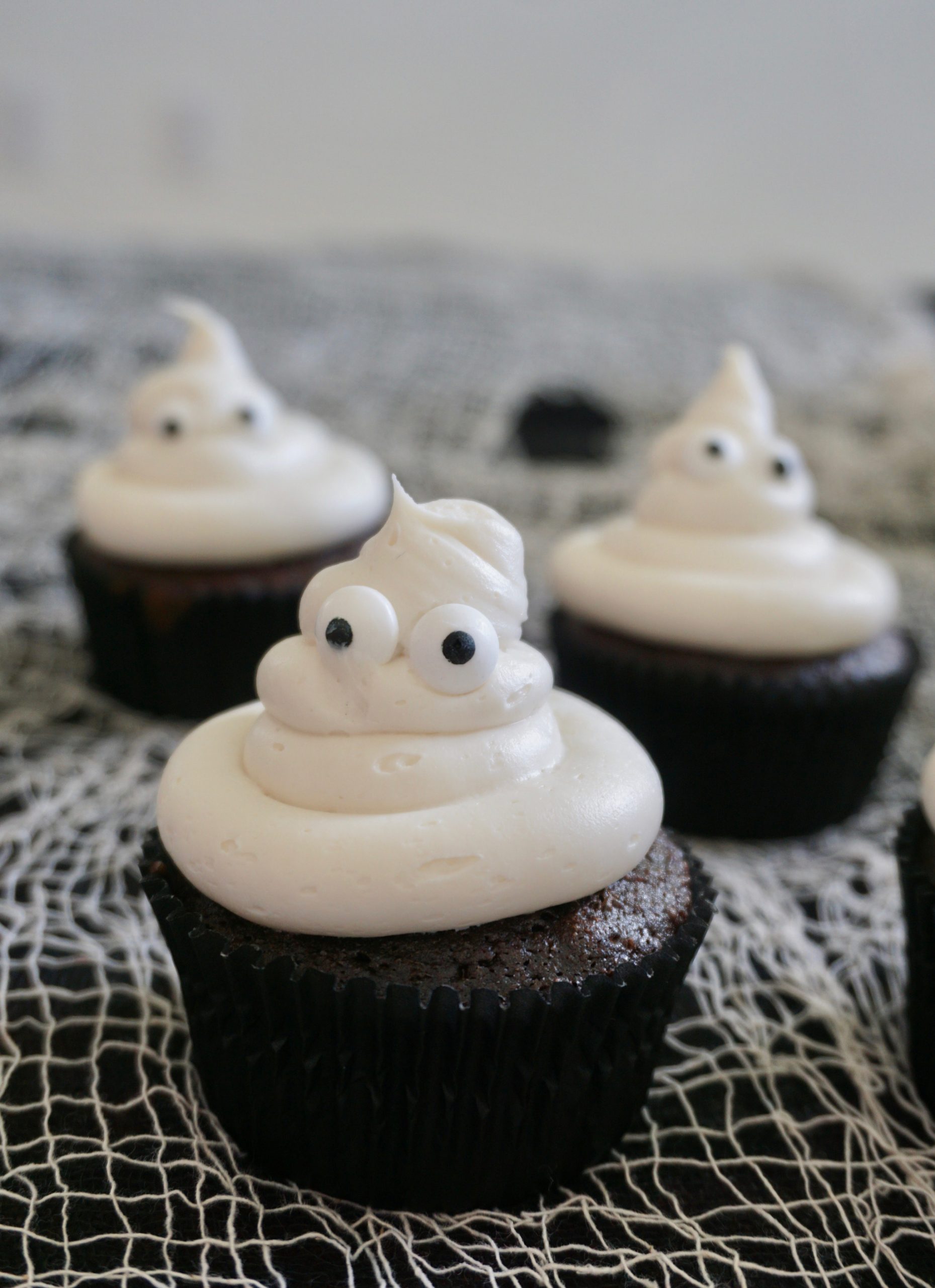 Instructions
To make the cupcakes, fill a piping bag with vanilla icing. Then, use a large round tip and pipe the vanilla icing in a circular motion making sure to start with larger circles and ending in smaller ones. You should end up with a mound of frosting.

Add the candy eyes, and you are all done!
Terrifyingly Delicious Spider Cupcakes
Who would have thought Oreos could be so versatile? These easy spider cupcakes are a must this Halloween season and such a fun way to get your whole family in the kitchen! Bake with the little human monsters as party snacks or as a trick-or-treat gift.
I have made Oreo spiders before using pretzels. Still, I love how the Oreo spiders look with these chocolate legs made from Pocky sticks. I got the idea for these cupcakes from Your Cup of Cake, and she makes both the cupcakes and the Oreo frosting from scratch, so definitely check out her blog post if you want to make this from scratch.
I made this using both the store-bought cake mix and vanilla frosting. Although I love cooking, there is no shame in taking shortcuts so you can make things quicker and easier. For me, Halloween is all about having fun making this cute Halloween treat with the kids.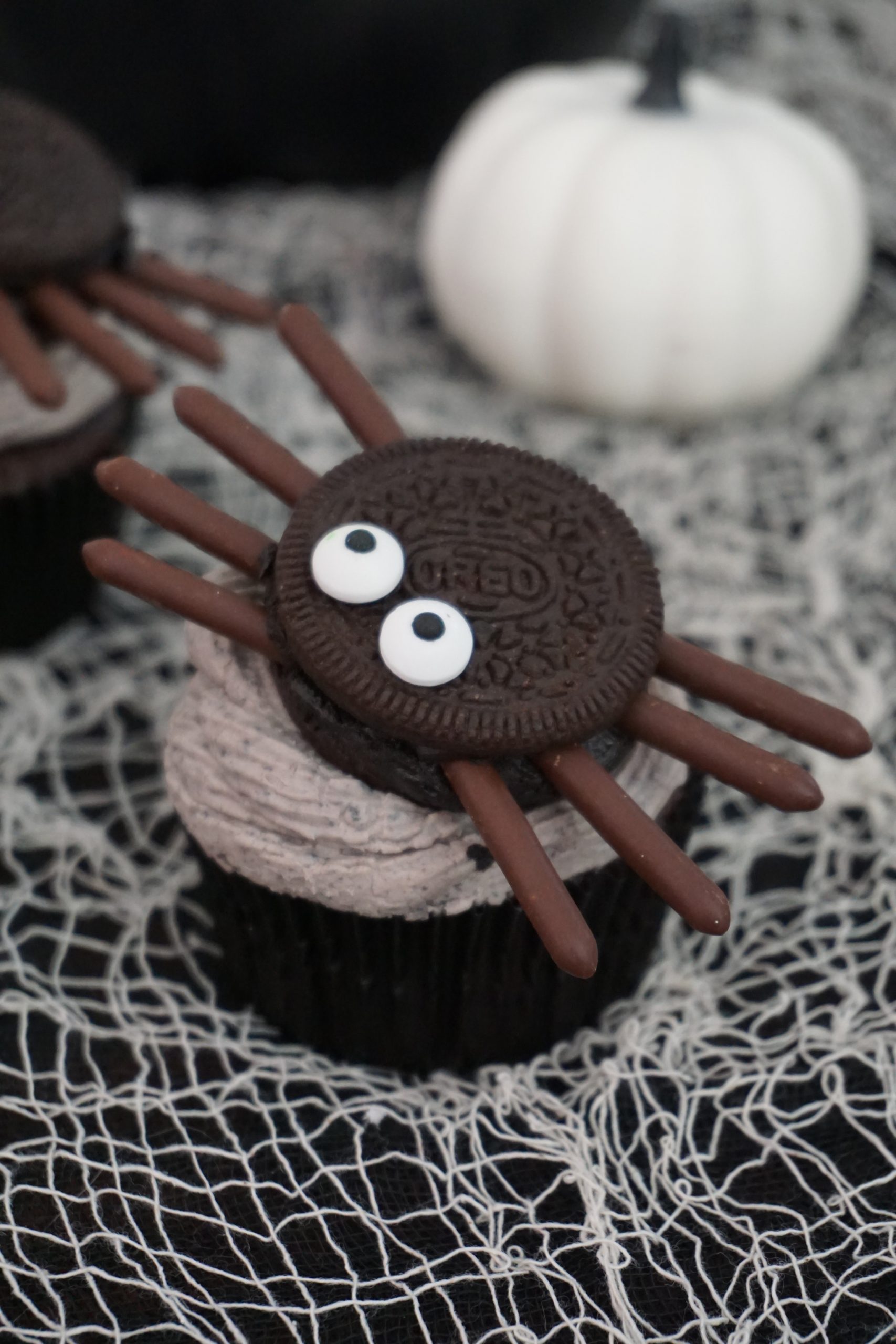 Ingredients
Makes 12 cupcakes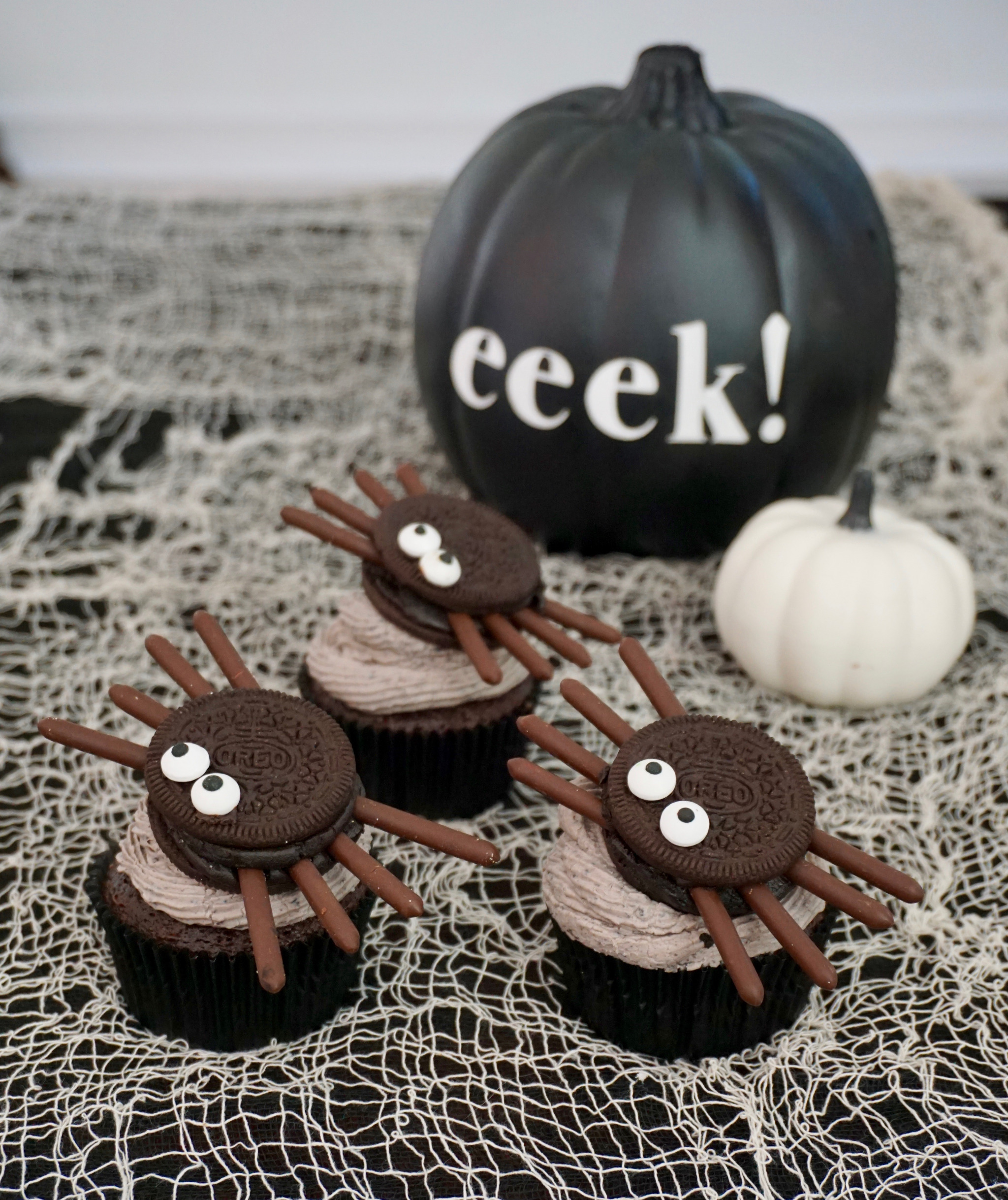 Instructions
Make the cupcakes according to the directions on the box and let them cool down before decorating.

Place 8 Oreo cookies in a food processor. Pulse a couple of times until crumbled.

Add the vanilla buttercream frosting to the food processor, pulse a few times until well combined with the Oreo crumbs.

Fill the piping bag with the Oreo frosting. Then use a large round tip and pipe the frosting onto the cupcakes.

Cut the tips of the Pocky stick tip to about 1 inch in length to make the spider legs.

Open each Oreo cookie, press the spider legs into the Oreo chocolate cream, four into each side, and close each cookie.

Press one Oreo spider into the frosting of each cupcake.
Other spooktacular Halloween food ideas for kids: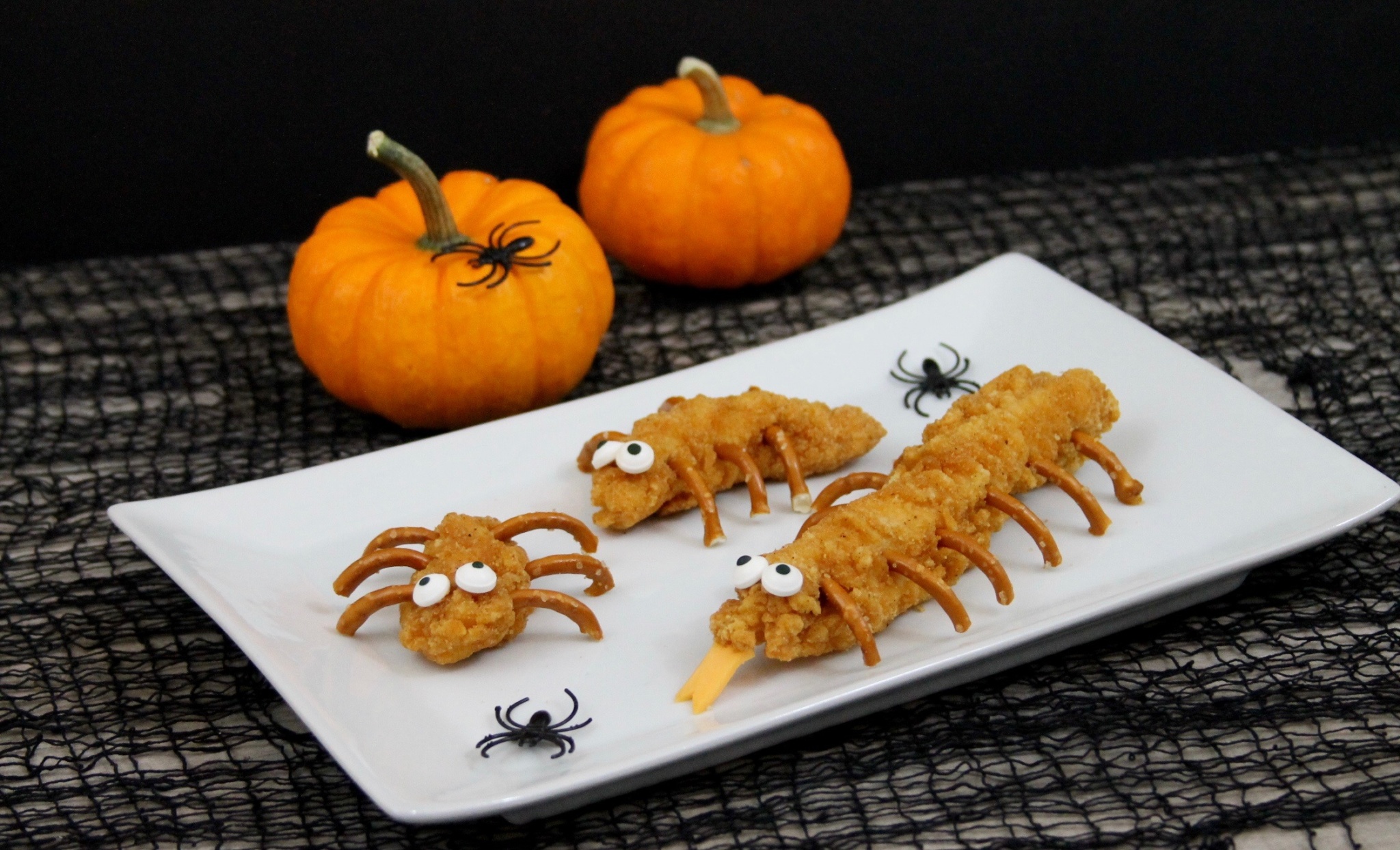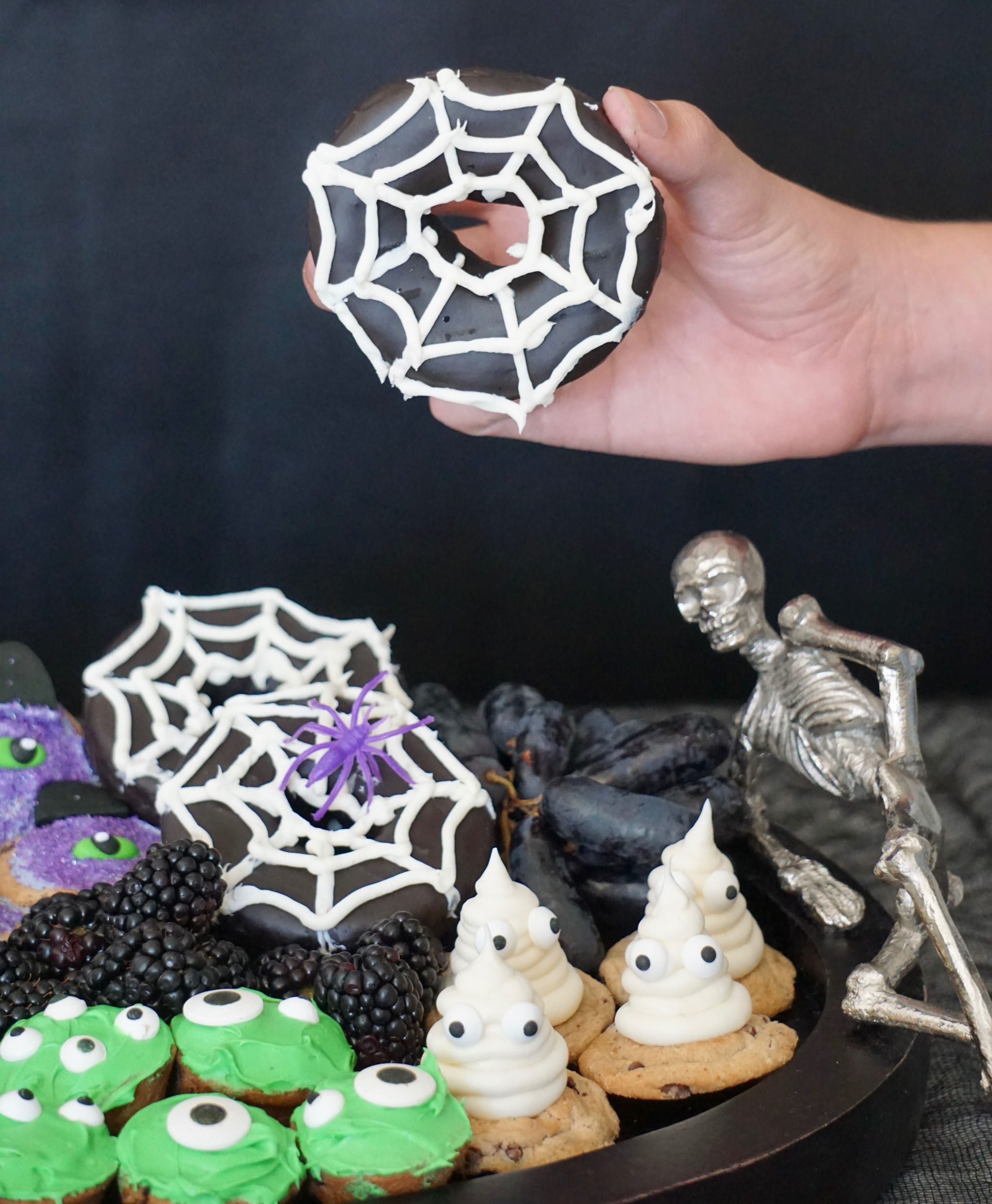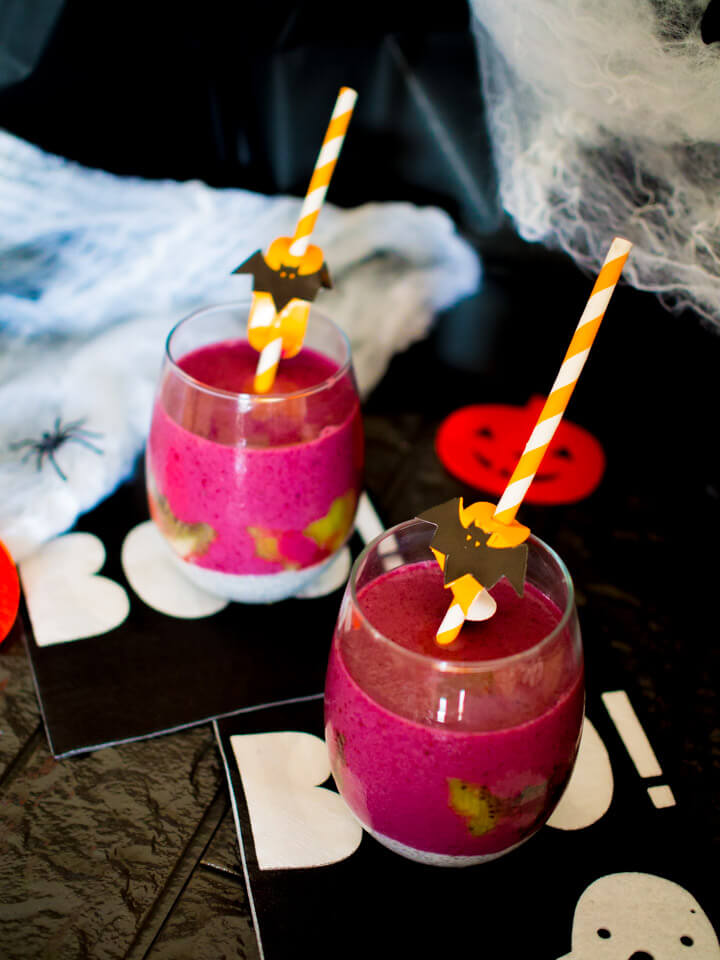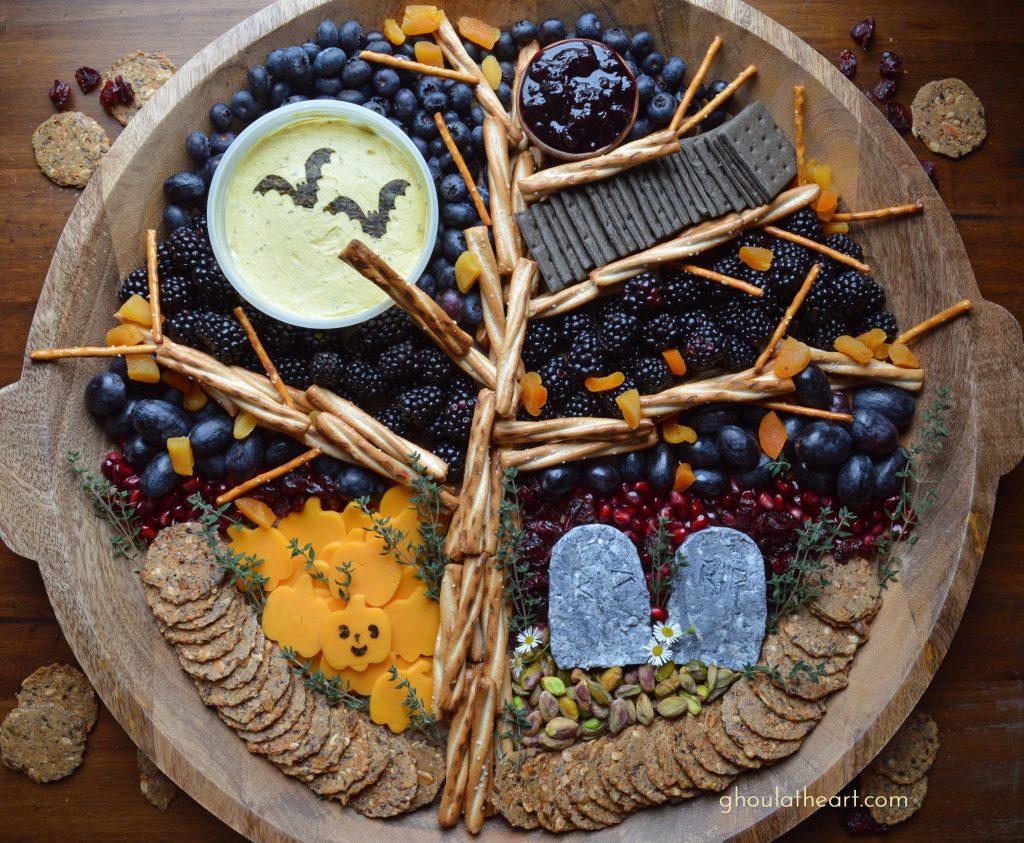 Halloween is a huge deal around my home. We love decorating the house and coming up with new and creative ideas for party snacks with my kids. And with these easy Halloween cupcakes, we can have an eerie-sistible treat in under 10 minutes! So, take out your magic wand and whisk these delicious Halloween desserts that will have every trick-or-treater in your neighborhood knocking on your door!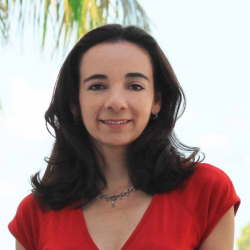 Latest posts by Paula Bendfeldt-Diaz
(see all)