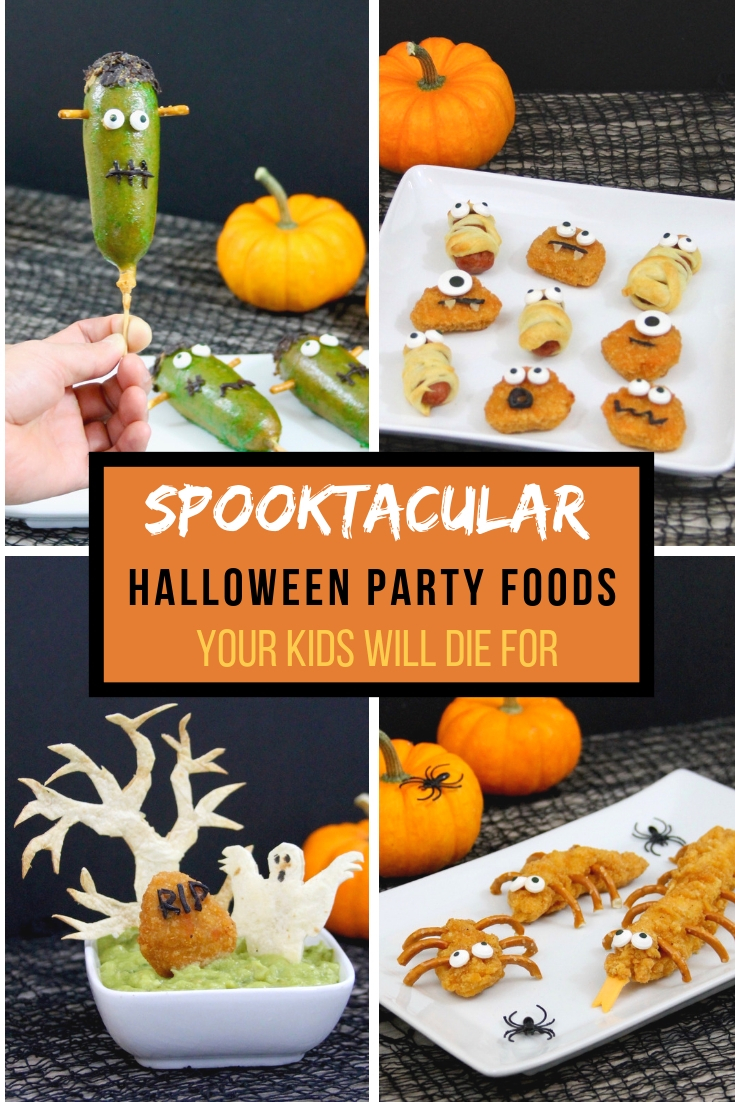 If you're looking for the best Halloween party foods for kids, you are sure to love these easy Halloween recipes. Deliciously spooky, these savory Halloween party foods are sure to be a hit with kids and adults alike. And if you want some grownup beverages to serve your guests while the kids go trick or treating, check out these amazing Halloween cocktails.
From little sausage mummies and Frankenstein corn dogs to creepy-crawly chicken strips and a spooky graveyard guacamole dip, all of these festive kids' Halloween party food ideas will make your Halloween party a complete success. What I love the most about these easy kid-friendly Halloween recipes is that they can all be made in minutes.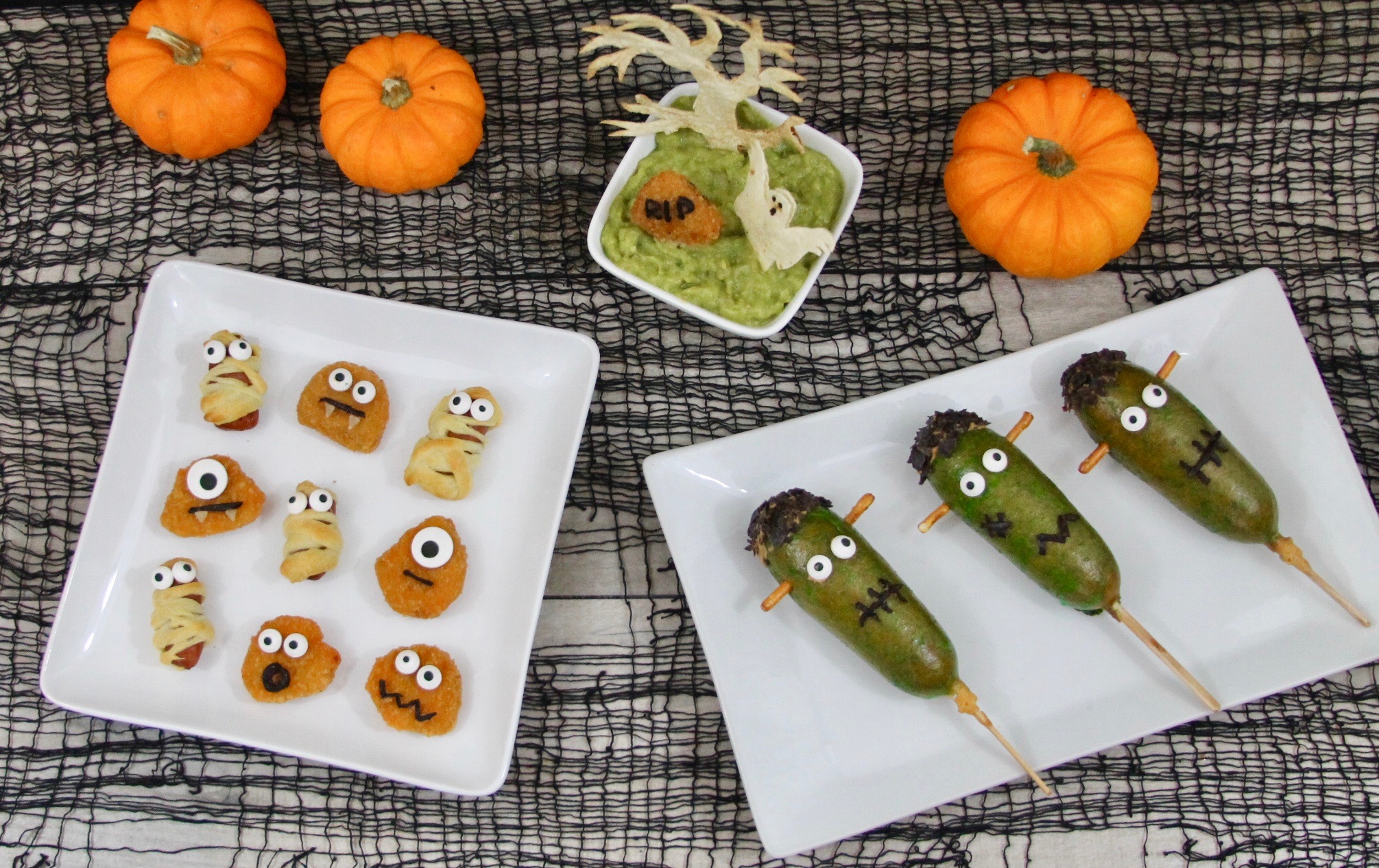 The Best Halloween Party Foods For Kids
Halloween is just around the corner and we are counting the days for October 31st to arrive as it is one of our favorite holidays. We throw a little Halloween party every year and this year I'm excited about showing off these frightfully delicious Halloween party foods!
All of these savory Halloween snacks are fun to make and fun to eat too. Follow them with some yummy halloween desserts, and make sure to check out my post for easy Halloween cupcakes that you came make in minutes or make a delicious halloween snack board as dessert!
The best part is that these Halloween recipes are all so easy to make and incorporate products my family already loves like chicken strips and chicken nuggets, frozen corn dogs, and mini sausages. My kids don't only have fun eating these, but we also have lots of fun making them. So this can also become a fun Halloween activity for the kids.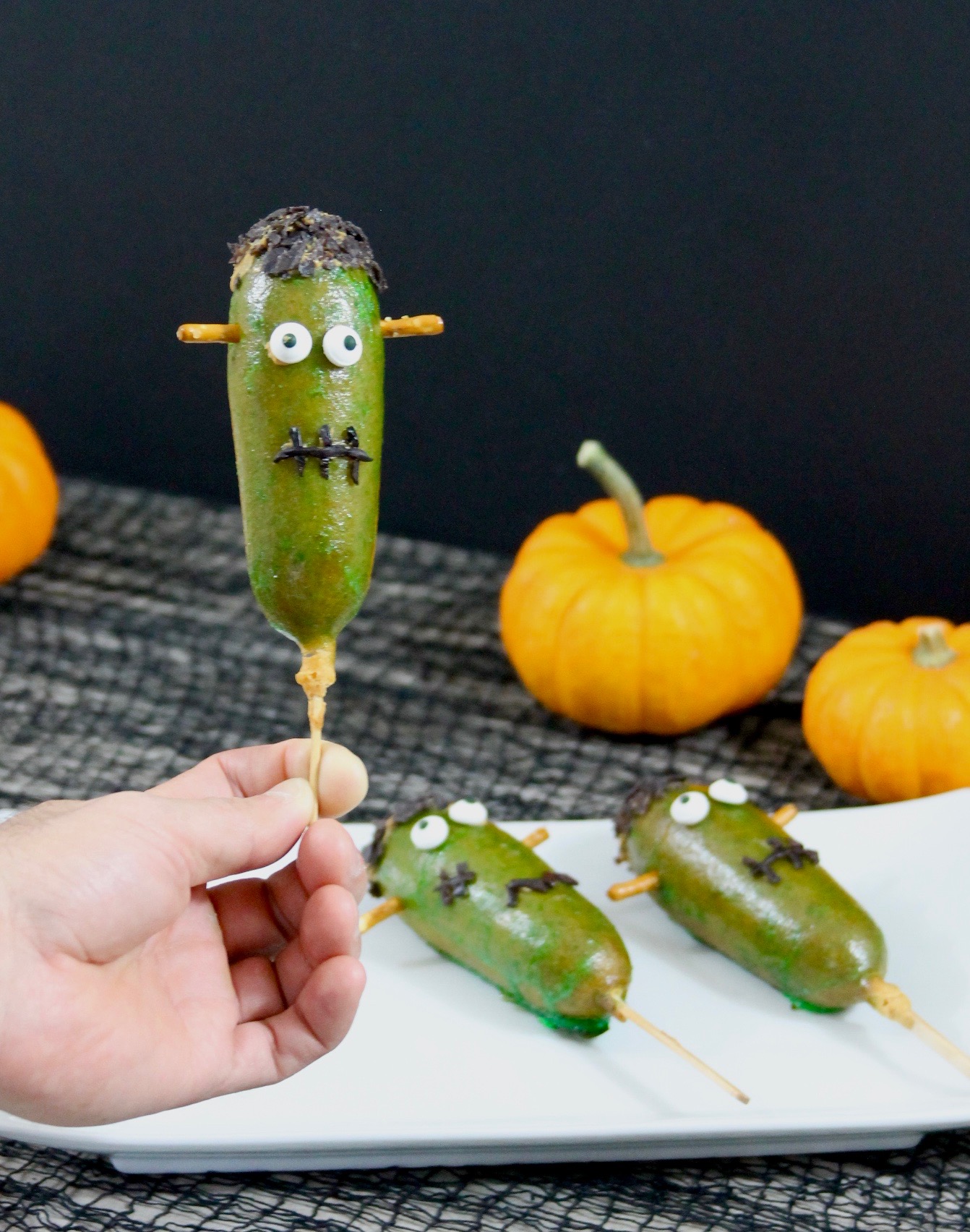 Frankenstein Monsters made with frozen corn dogs
These deliciously spooky Frankensteins on a stick are painted green with egg wash and have a little added crunch thanks to the black tortilla chip hair. Made with frozen corn dogs these Fankenwinnies are so much fun as a snack and make for great Halloween party foods!

Creepy Crawlies Made with Crispy Chicken Strips
These frightfully creepy bugs can be put together in just minutes. I love that by using different sizes and shapes of chicken strips you can create different types of creepy crawly critters which look extra spooky. Add some personality by giving some of them a forked cheese tongue!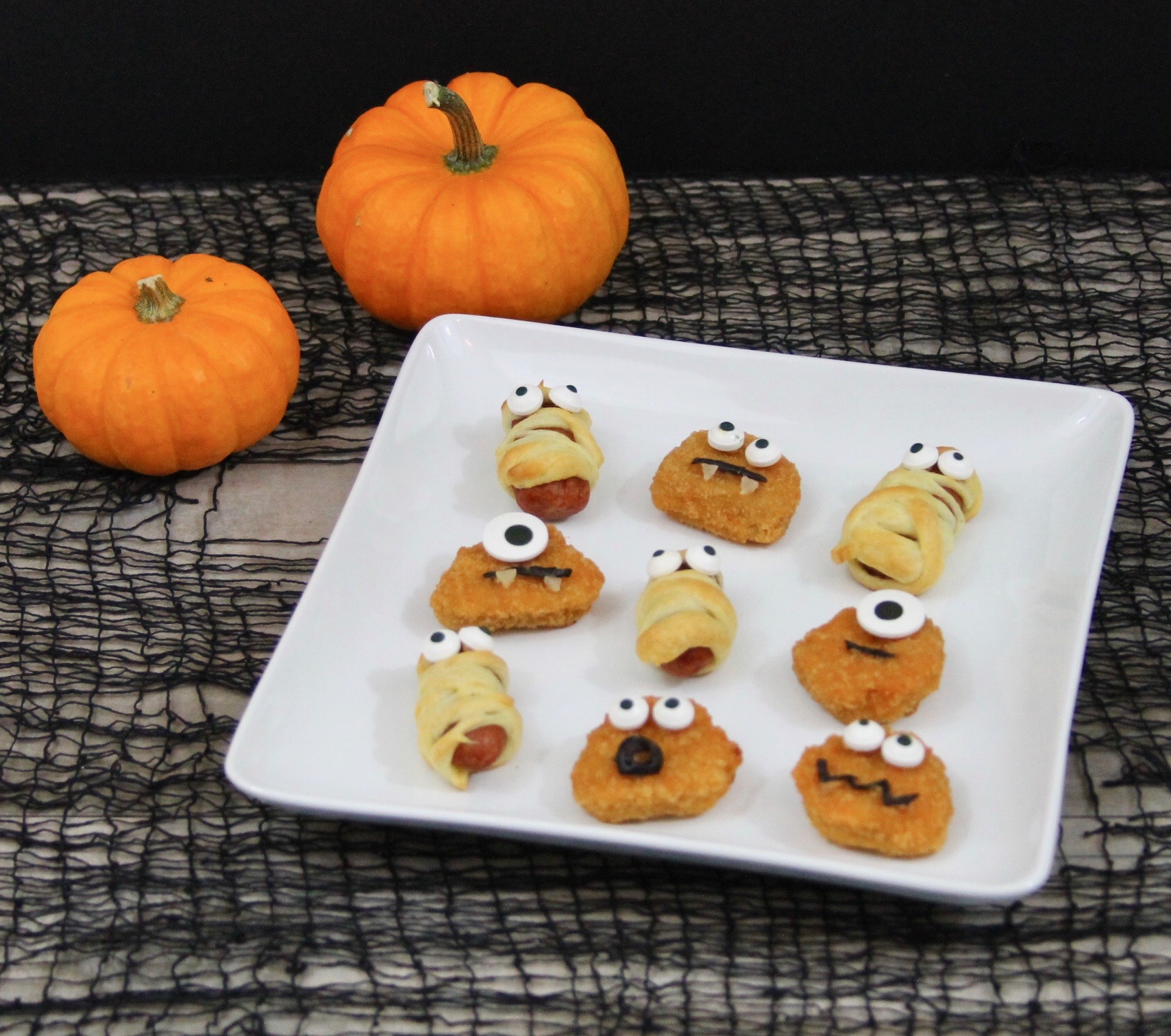 Nugget Monsters made with Tyson® Chicken Nuggets
These spooky and deliciously cute monsters can be put together in minutes. And my kids loved helping out giving these chicken nugget monsters different personalities by changing their mouths and putting one, two, or even three eyes on them.

Mummies made with little smoked sausages
Little sausages wrapped in warm dough, a ghoulish Halloween finger food to die for! Although we used candy eyes for these little sausage mummies you can also use sliced olives for the eyes if you want to.

Nugget Graveyard made with Tyson® Chicken Nuggets
Made with chicken nuggets, freshly made guacamole dip, and tortillas this is a spookily delicious and nutritious Halloween snack kids will really dig into!
Everyone grabbed some scissors and made their own version of their guacamole graveyard. We had so much fun making the trees and ghosts from tortillas. This is not just delicious but a great Halloween activity to do with kids.
My kids devoured all of these spooky Halloween party snacks and I loved that they were not complicated and were made with products we eat all the time.
Along with all of the fun Halloween snacks you can also decorate the house with a fun spooky theme. One of our favorite easy Halloween decorations is to make cutout bats and hang them on the walls. To make them in just minutes and to create lots of other fun Halloween decorations I highly recommend investing in a silhouette machine. There are lots of options when it comes to Silhouette Machines and you're sure to find one that fits your budget.
More kid-friendly Halloween recipes
If you're looking for more kid-friendly Halloween recipes be sure to check these out these other posts. From Halloween snack boards and Halloween dessert boards to super easy to make Halloween cupcakes and Halloween charcuterie board inspiration there are lots of Halloween food ideas here that are spooky and easy to make!
Easy Halloween snack board: If you're looking for a Halloween snack board that works well for both kids and adults this Halloween charcuterie board is it. With a combination of cheese and meats this Halloween grazing board is easy to make and it makes for the perfect appetizer for a Halloween party.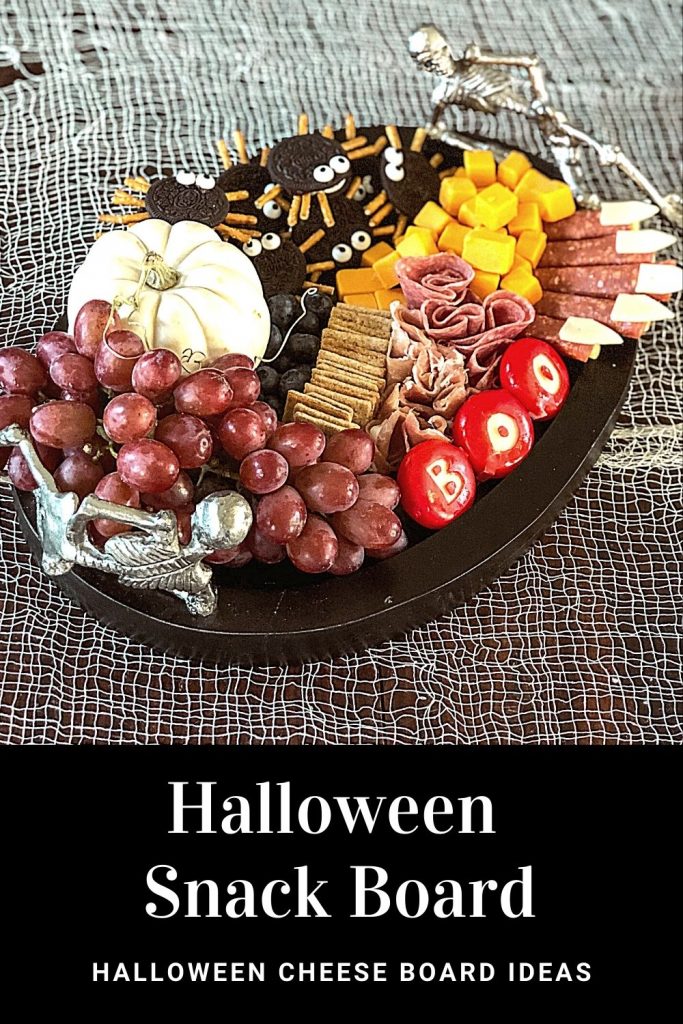 Halloween charcuterie board ideas: There are lots of Halloween cheeseboard and spooktacular Halloween cheese boards including some amazing Halloween dessert boards here to get inspired and create your own Halloween grazing board this spooky season!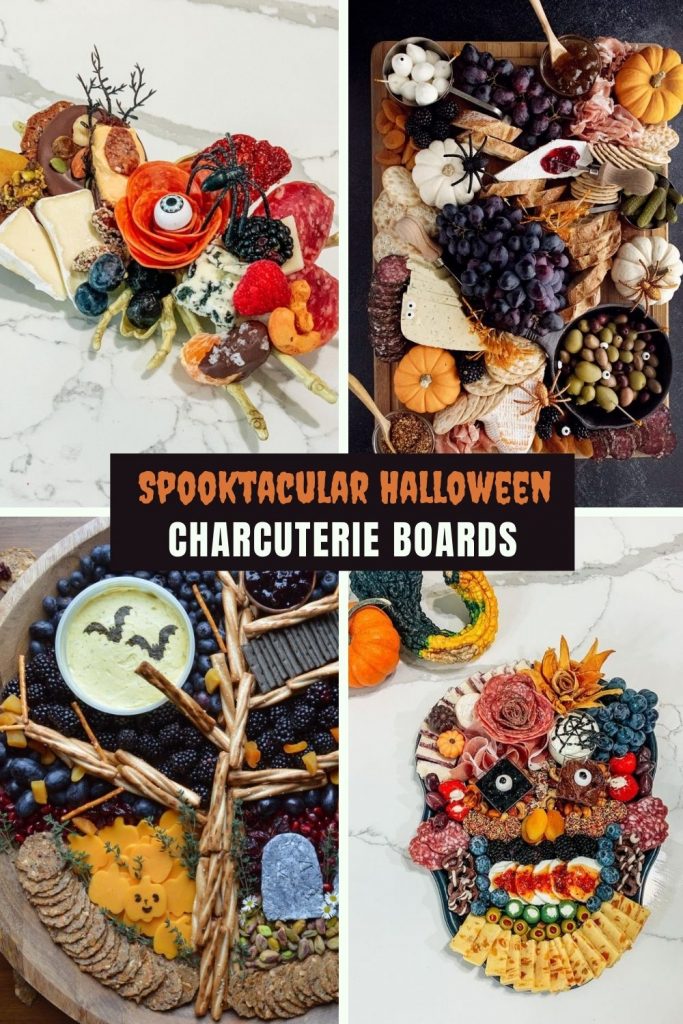 Halloween dessert board: this spooktacular and super easy Halloween dessert board is perfect for hosting little ghouls and ideal as a Halloween dessert! This sweet Halloween charcuterie board makes for the perfect Halloween party snack for kids. It's filled with Halloween treats that take only minutes to make.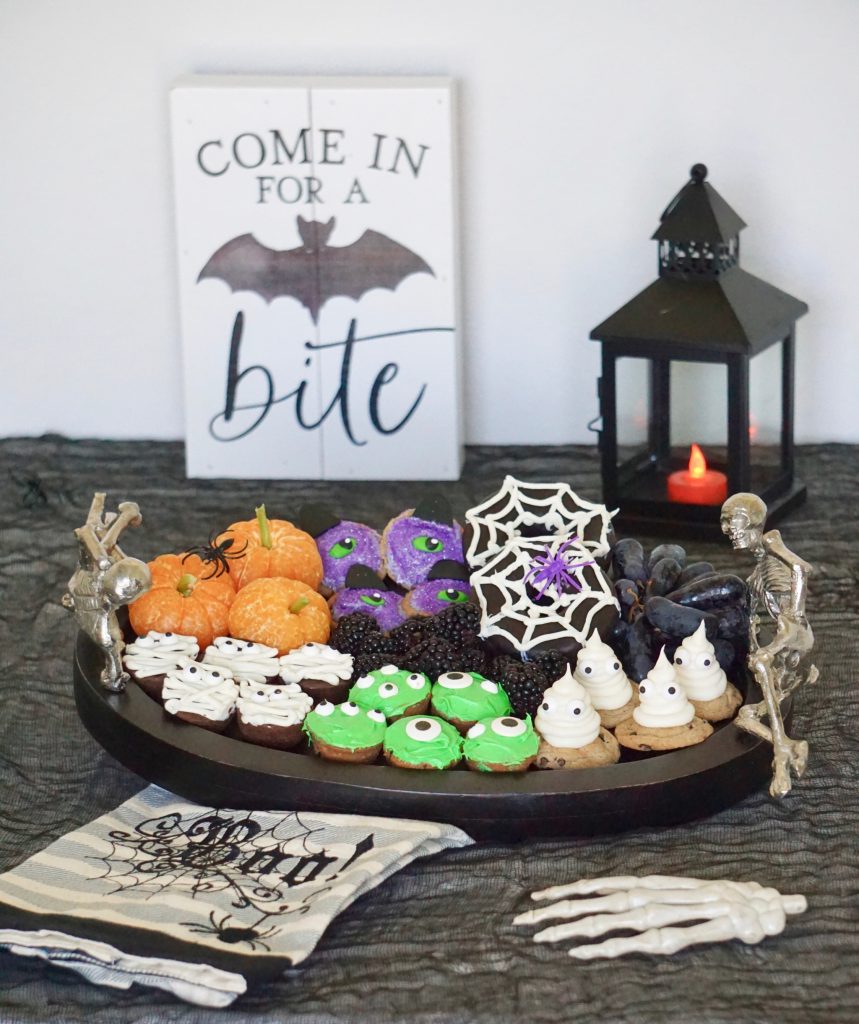 Super easy Halloween Cupcakes you can make in under 10 minutes: Weather you're using your favorite cake recipe or cake mix there's lots of easy Halloween cupcake decorating ideas here that take just minutes to make! From ghost cupcakes and graveyard cupcakes to cute Oreo spider cupcakes, these treats make the spookiest night of the year even more spectacular!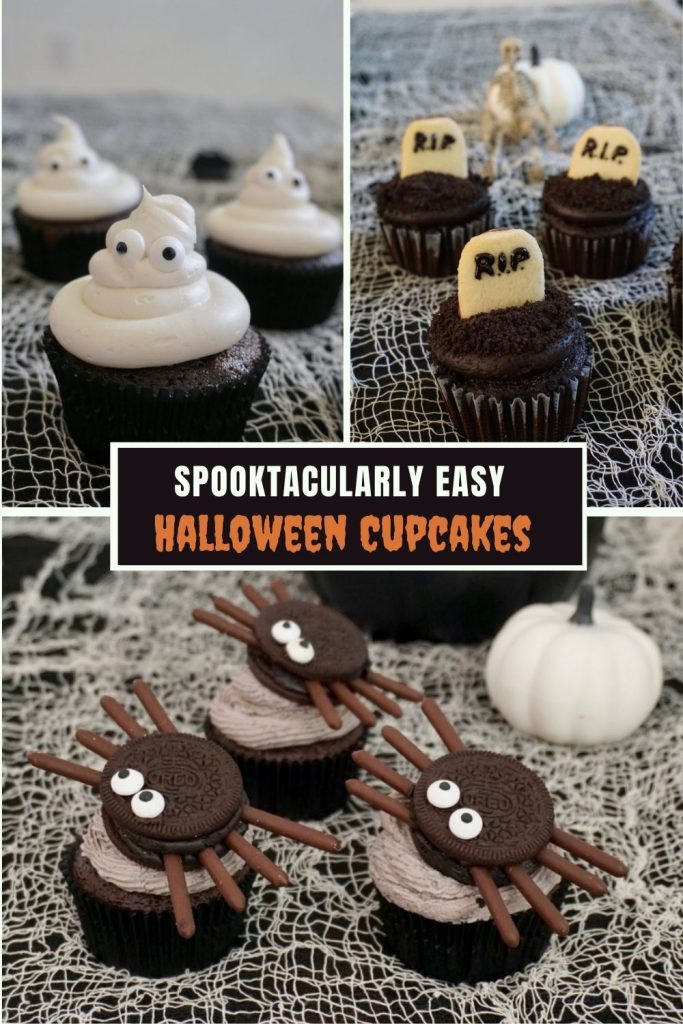 Kid-Friendly Halloween Party Recipes
These delicious white chocolate covered sugar skulls are sure to be a hit at your Halloween or Day of the Dead party.

These Halloween inspired savory cheese crackers are so easy to make.

This cookie and fruit Day of the Dead inspired dessert pizza is sure to be a huge hit at your Halloween or Day of the Dead party.