Quirigua is an impressive Guatemalan Mayan site located in the department of Izabal. Despite its small size, the area is home to some of the most amazing stelae and hieroglyphs in the Mayan world. These Mayan ruins are definitely a must-see. So don't hesitate to add Quirigua to your list of things to do in Guatemala!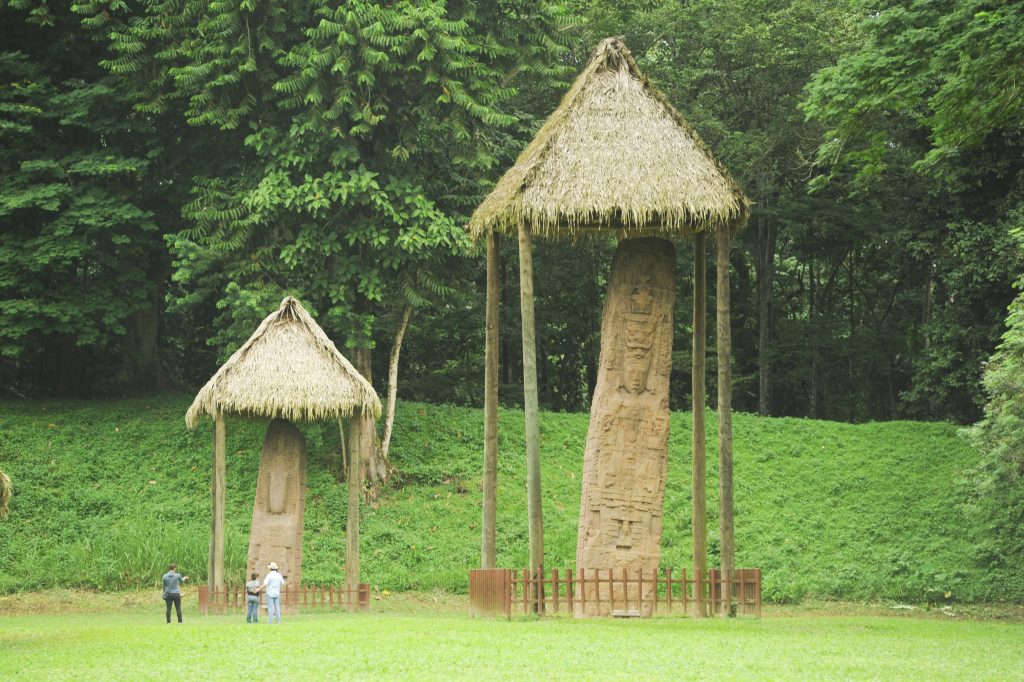 The site was discovered in the late 1800s and is still the subject of extensive research and excavation. Quirigua is one of Guatemala's most important Mayan sites, along with Tikal, Yaxha, Iximche, El Mirador, Nacum, and Zaculeu. A visit to this ancient city offers a glimpse into the religious and political beliefs of the ancient Mayans.
Quirigua is well-known not only for its impressive stelae but also for its animal-shaped sculptures called zoomorphs. You'll find these rock sculptures spread throughout the archaeological site. Zoomorphism represents animals in art and religion and can be found in ancient cultures worldwide. However, Quirigua took this concept to a new level by creating monumental zoomorphs.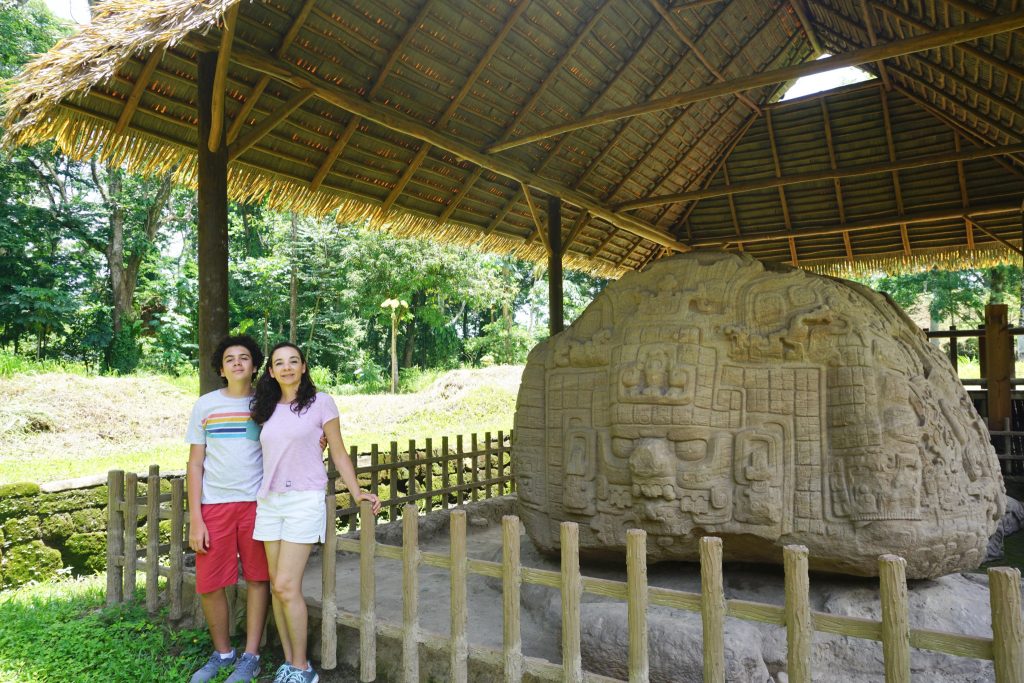 Is Quirigua Worth Visiting?
Quirigua is an important Mayan archaeological site that offers a glimpse into this ancient civilization's religious and political beliefs. In addition, the area is home to some of the most impressive stelae and hieroglyphs in the Mayan world. It's easy to get to and a great place to visit if you want to learn more about the ancient Mayan civilization.
Lush forests and beautiful gigantic trees surround the entire site. Strolling through this ancient Mayan site is truly a magical experience that is not to be missed.
The stelae on this site are truly impressive and unique. You will not find anything remotely similar to them on other Mayan sites. They have very intricate and interesting carvings and are huge in size and well-preserved. In my opinion, Quirigua is a must-see and one of the most underrated Guatemalan destinations.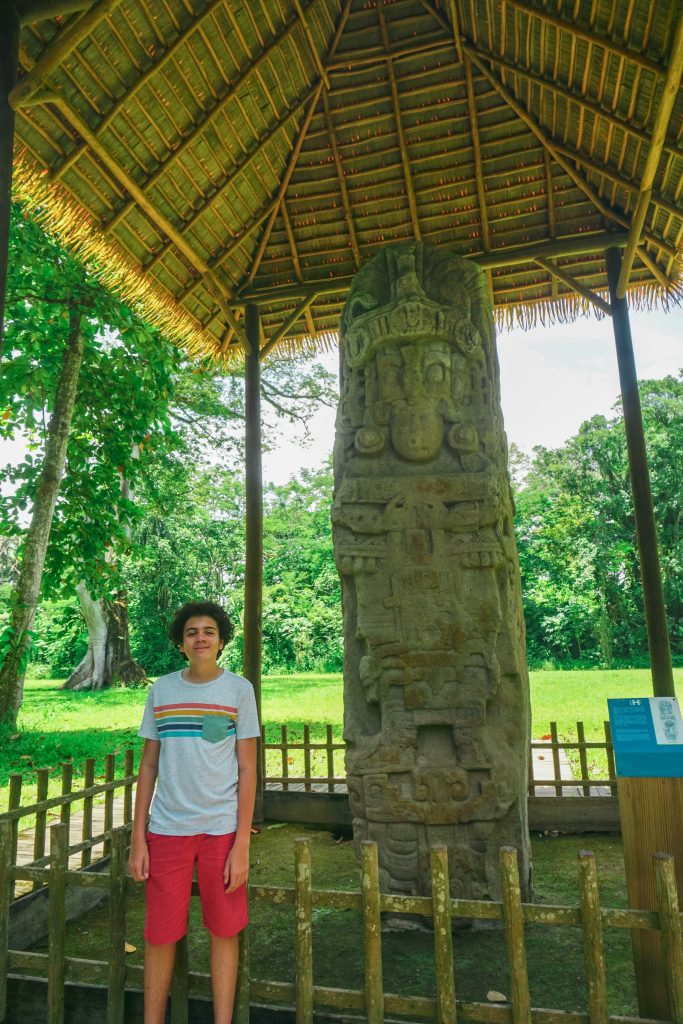 One of the most impressive features of Quirigua is the Stela C, one of the most important Mayan monuments ever discovered. The stela is notable for its size, intricate carvings, and hieroglyphs.
Quirigua's Great Plaza is a large open area for religious ceremonies and political gatherings. In addition, several pyramids and stunning stelae surround the plaza.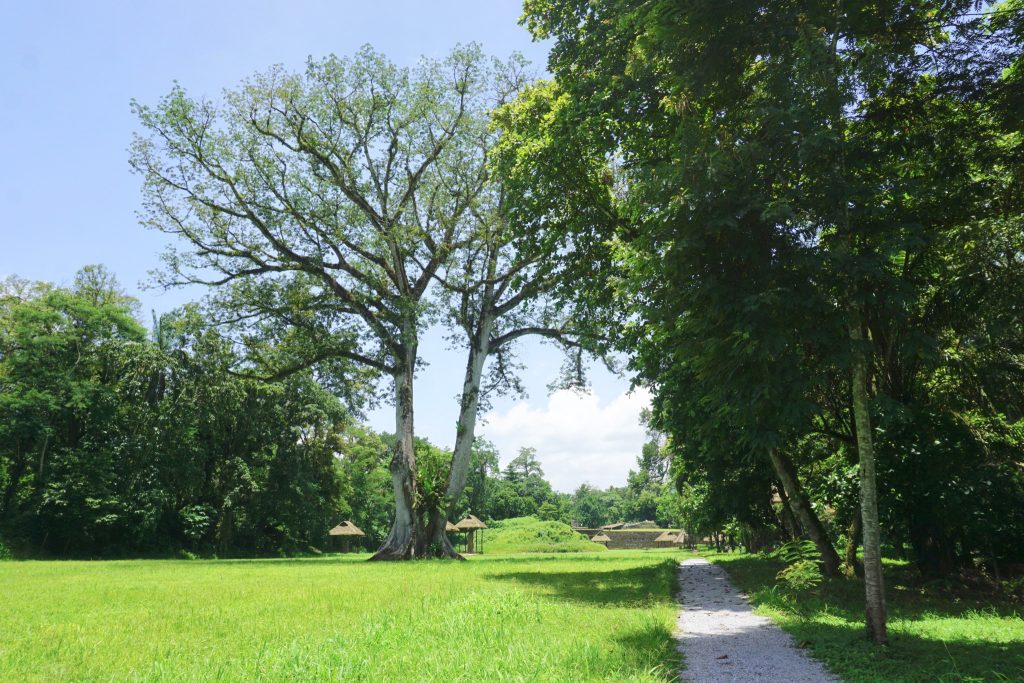 Quirigua is also home to several smaller plazas, pyramids, and temples. These structures are smaller than the Great Plaza but are still impressive in their own right. They offer a glimpse into the religious beliefs of the ancient Mayans and the significance of the sun and moon in their culture.
How to Get to Quirigua
Getting to Quirigua is relatively easy, just a few hours from Guatemala City and Antigua Guatemala. The site is accessible by car or bus, and several tour operators offer guided tours to Quirigua.
If you're planning to visit Rio Dulce or Tikal by land, Quirigua is just off the same highway that takes you there. So it's a great idea to add Quirigua to your Guatemala itinerary if you plan to visit either of these destinations.
What Does Quirigua Mean?
The Quirigua Archaeological Park received its modern-day name from the neighboring village of Quirigua. Thanks to epigraphic studies, we now know that the city's name was Ik' Naahb' Nal, which translates to "place of the dark well" in Spanish.
Quirigua Admission and Hours of Operation
The opening hours of the Quirigua Archaeological Park are from Monday to Sunday from 8:00 a.m. to 4:00 p.m. The entrance fee is Q 20.00 for nationals and Q 80.00 (approximately US $12) for foreigners.
Tips for visiting Quirigua
If you're planning a visit to Quirigua, here are a few tips to help you make the most of your experience.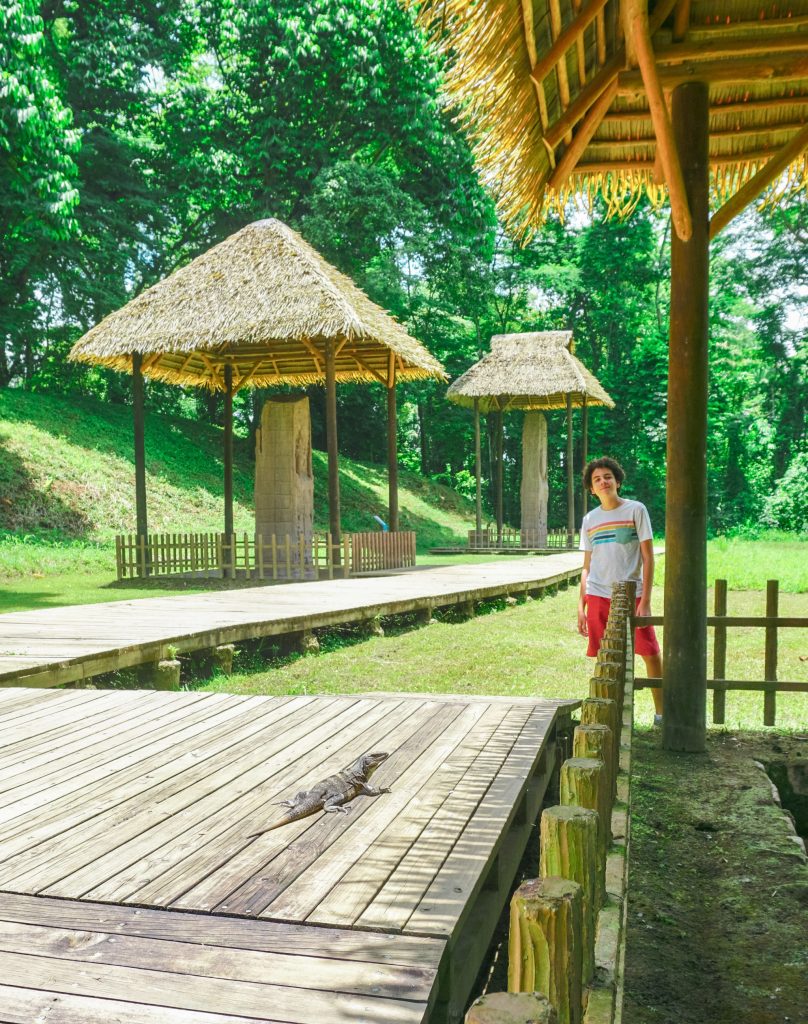 Plan your visit:

Quirigua is a remote site, and it's best to visit it with a guide, as they can provide valuable information about the history and significance of the site. Ensure that you have enough time to explore the area and that you have the necessary transportation and accommodations.

Wear comfortable clothing and shoes:

Quirigua is a large site that requires a lot of walking. Bring a hat and sunscreen to protect yourself from the sun.

Bring water:

Quirigua is hot and humid, so staying hydrated is essential. Bring a water bottle with you and refill it at the visitor center.

Enjoy the natural environment. Quirigua is in the middle of a beautiful forest, and just walking through this site is a joy.
Learn about the site before you visit:

Read up on the site and the Mayan civilization before you go to get the most out of your visit.

Respect the site:

Quirigua is a well-preserved ancient site, but it's still important to respect it. Do not climb on the ruins or remove any artifacts from the site.

Hire a guide:

A guided tour with a local expert is a great way to learn more about the site's history and significance and appreciate the unique discoveries made there.

Take your time:

The site is relatively small, and you can explore it in a few hours. However, taking your time and appreciating the impressive stelae and hieroglyphs found here is important.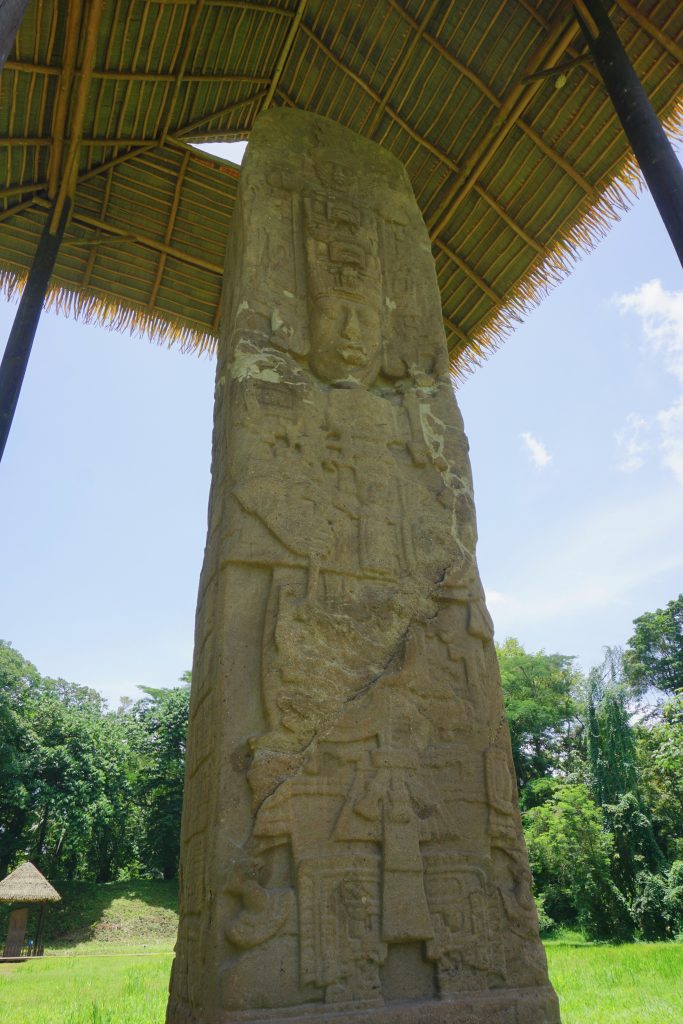 Most Unique and Must-See Structures in the Quirigua Site
Here are a few of the unique archeological discoveries made at Quirigua.
The largest stela at Quirigua:

One of the most impressive discoveries at Quirigua is Stela E, the largest stela at the site. The stela stands over 8 meters tall and is the tallest known Mayan stela from the pre-Columbian era. Mayan hieroglyphs decorate the stela and depict the ruler of Quirigua, K'ak' Tiliw Chan Yopaat.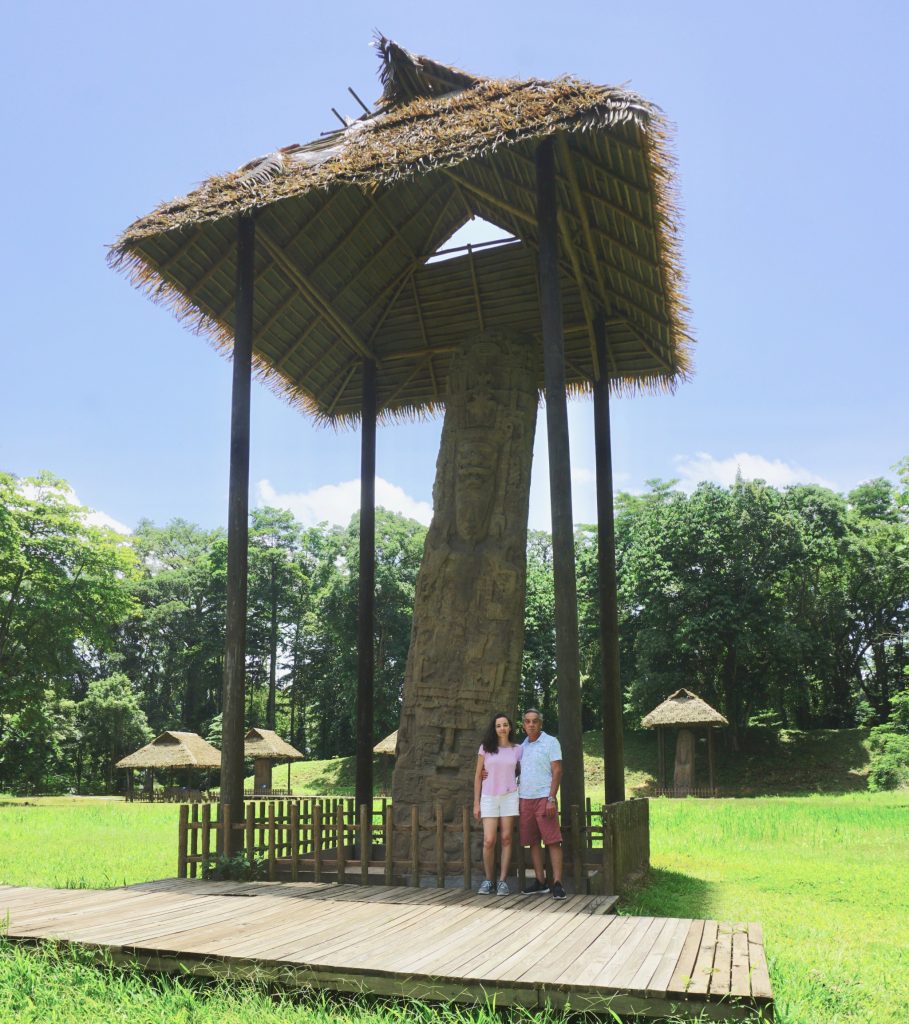 Stela C:

As mentioned before, Stela C

is one of the most highly significant Mayan monuments ever discovered.

The stela is in the Great Plaza and is a must-see for any visitor to this Guatemalan Mayan site.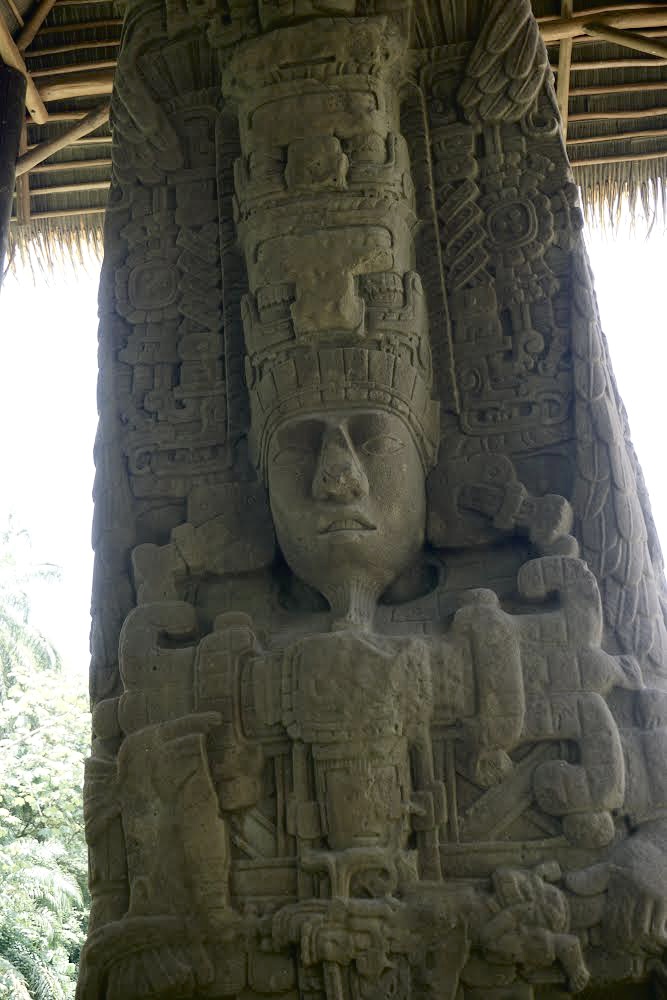 Quirigua's zoomorphs: The zoomorphs at Quirigua are like three-dimensional books designed to provide information about the ruler. These vast monuments are among the finest artwork ever realized by the Maya. Zoomorph P is the biggest and likely the most impressive monument among the Zoomorphs at Quirigua, as well as in all of Mesoamerica. It weighs over 20 tons and is 2 meters tall, 3.5 meters wide, and 3 meters long.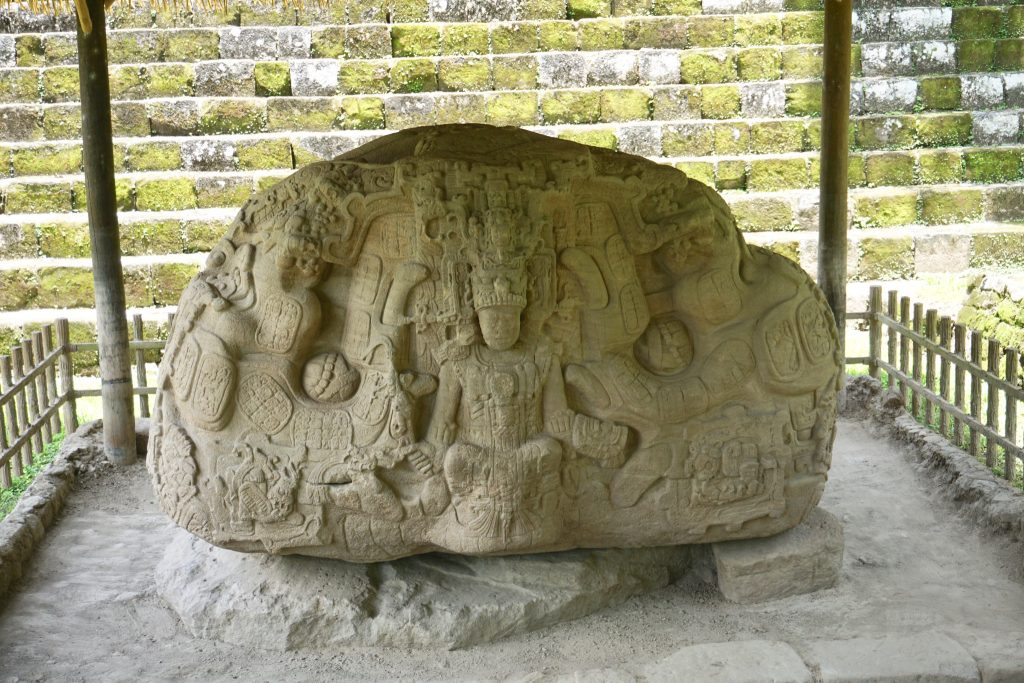 The Ball Court:

Quirigua is home to one of the best-preserved ball courts from the Mayan civilization. The court has an "I" shape and is decorated with hieroglyphs. The ballgame was a very important ritual and sport among the ancient Maya, and this ball court is an excellent example of architectural and engineering skills.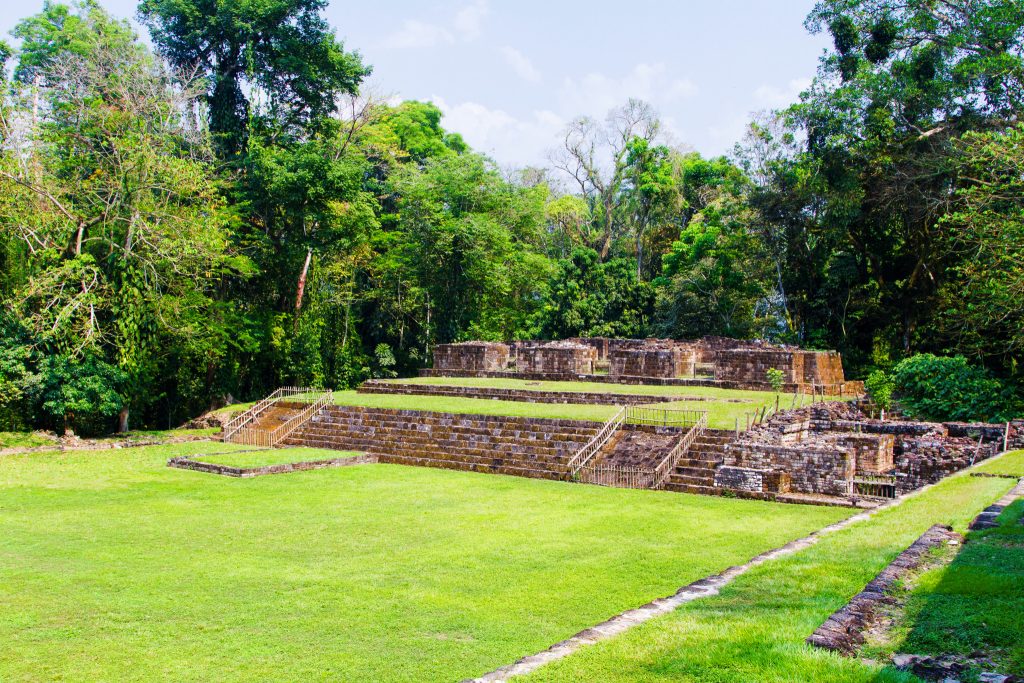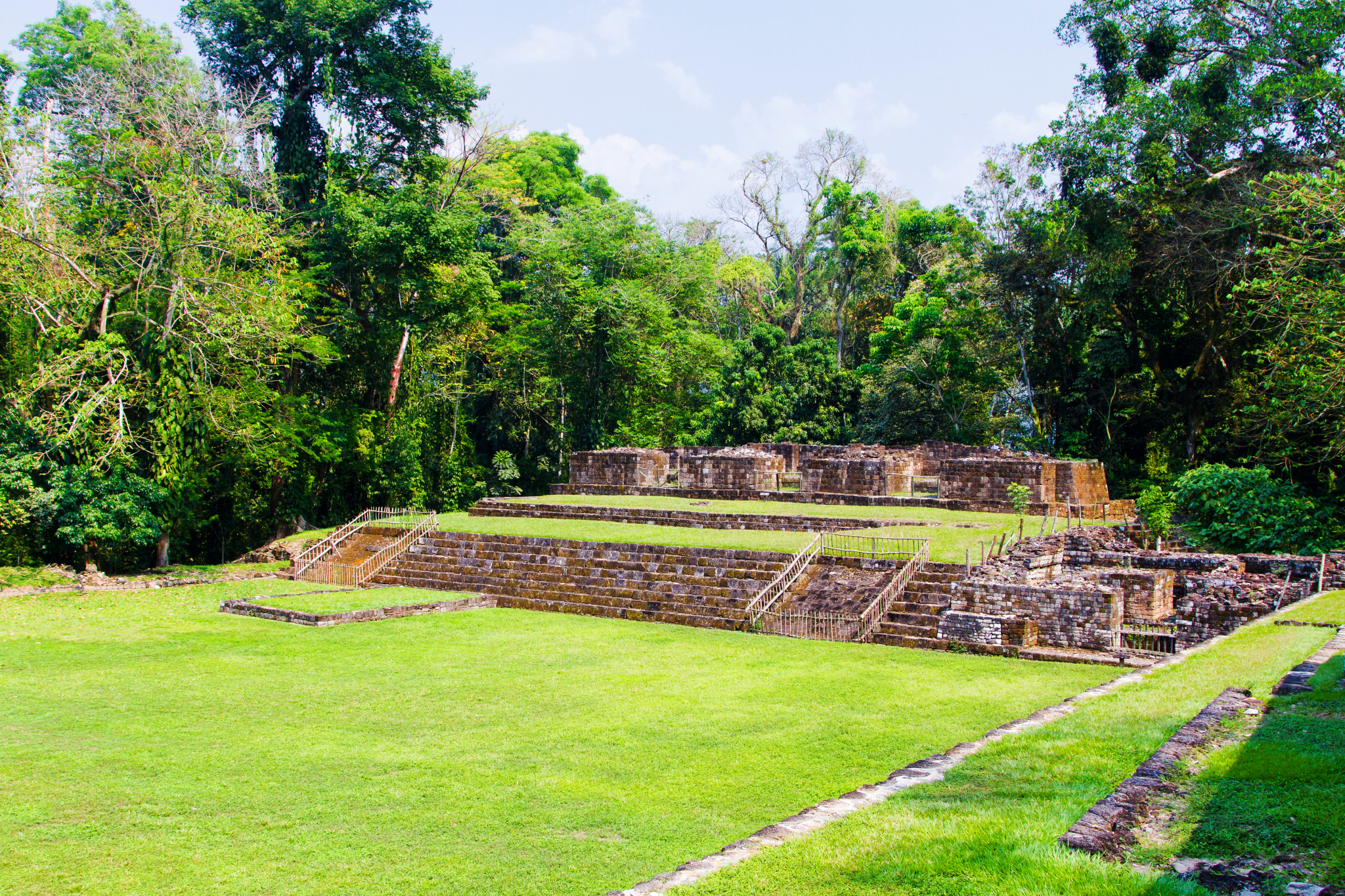 History of Quirigua
Quirigua was a city-state of the Maya civilization that grew from a small farming village in the Late Preclassic period from 300 BC- 150 AD. By 600 AD, it grew into a significant city-state, reaching its peak in power and influence. The site's ruler commissioned the construction of the largest stela, Stela E. He also raised roads, connecting Quirigua to other key Mayan sites, including Copán and Tikal.

Quirigua's power declined during the Terminal Classic period (900-1000 AD) and eventually abandoned. In the late 19th century, American archaeologist Teobert Maler, who conducted excavations and made important discoveries, rediscovered Qurigua. Today, Quirigua is a UNESCO World Heritage site and a tourist destination. It is mainly known for its structures and hieroglyphic inscriptions. These provide valuable information about the ancient Mayan civilization's history, culture, and beliefs. And they continue to fascinate visitors and researchers today.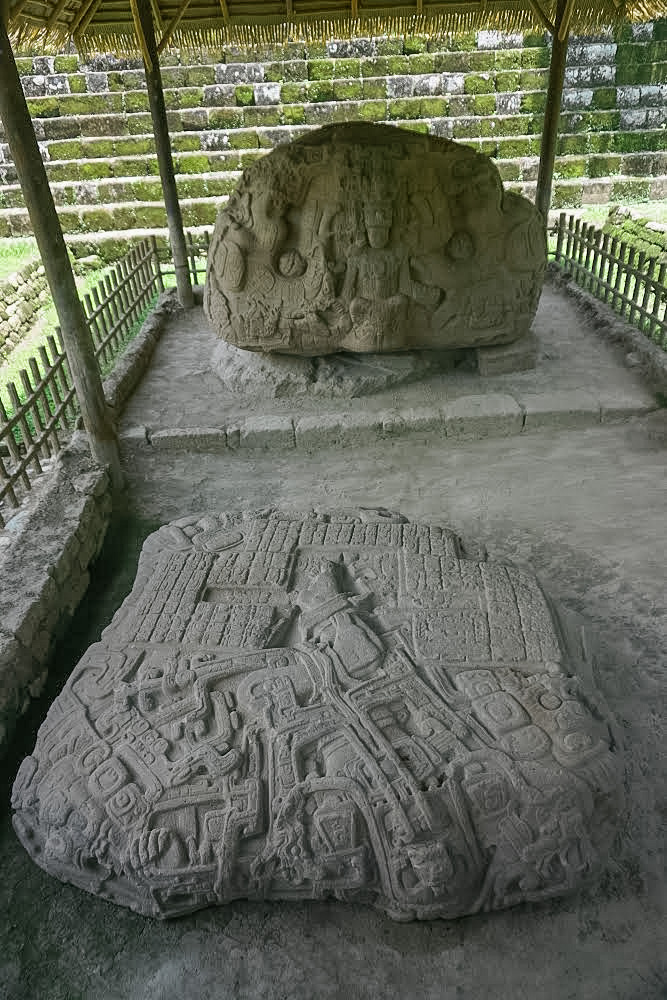 If you're planning to visit Guatemala, check out our complete travel guide to Guatemala. It is full of information and tips about the best things to do in Guatemala, the best hotels in Guatemala, the best restaurants in Guatemala, and must-try Guatemalan food. Everything from the point of view of a Guatemalan and with information that comes from personal experience.
More Amazing Things To Do In Guatemala
From the stunning beaches to the lush jungles and vibrant cities, there is no shortage of amazing places to visit in this Central American gem. Whether you're a history buff, nature lover, or just seeking adventure, you'll find it all here. Here are some of the best places to add to your itinerary on your next trip to Guatemala:
Located in the western highlands of Guatemala, the lake encircles spectacular dormant volcanoes and picturesque Mayan villages. What makes Lago Atitlan truly special and unique is its breathtaking natural beauty. In addition, it has a relaxed atmosphere, a colorful and rich Mayan culture, and an almost perfect climate.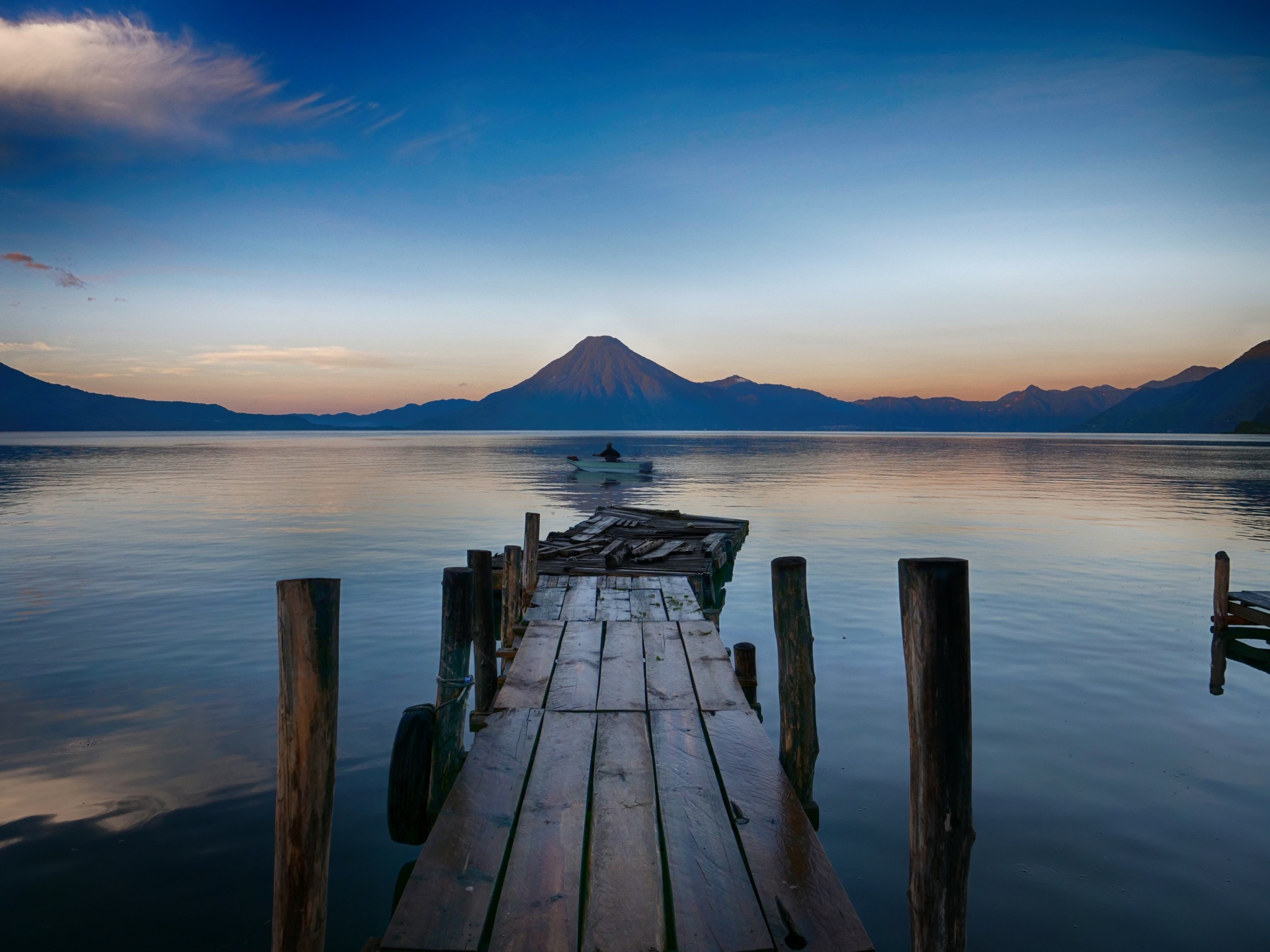 One of the best things to do in Guatemala is to visit the Mayan city of Tikal. This guide to visiting Tikal includes everything you need to know before seeing the most spectacular Mayan ruins in the world.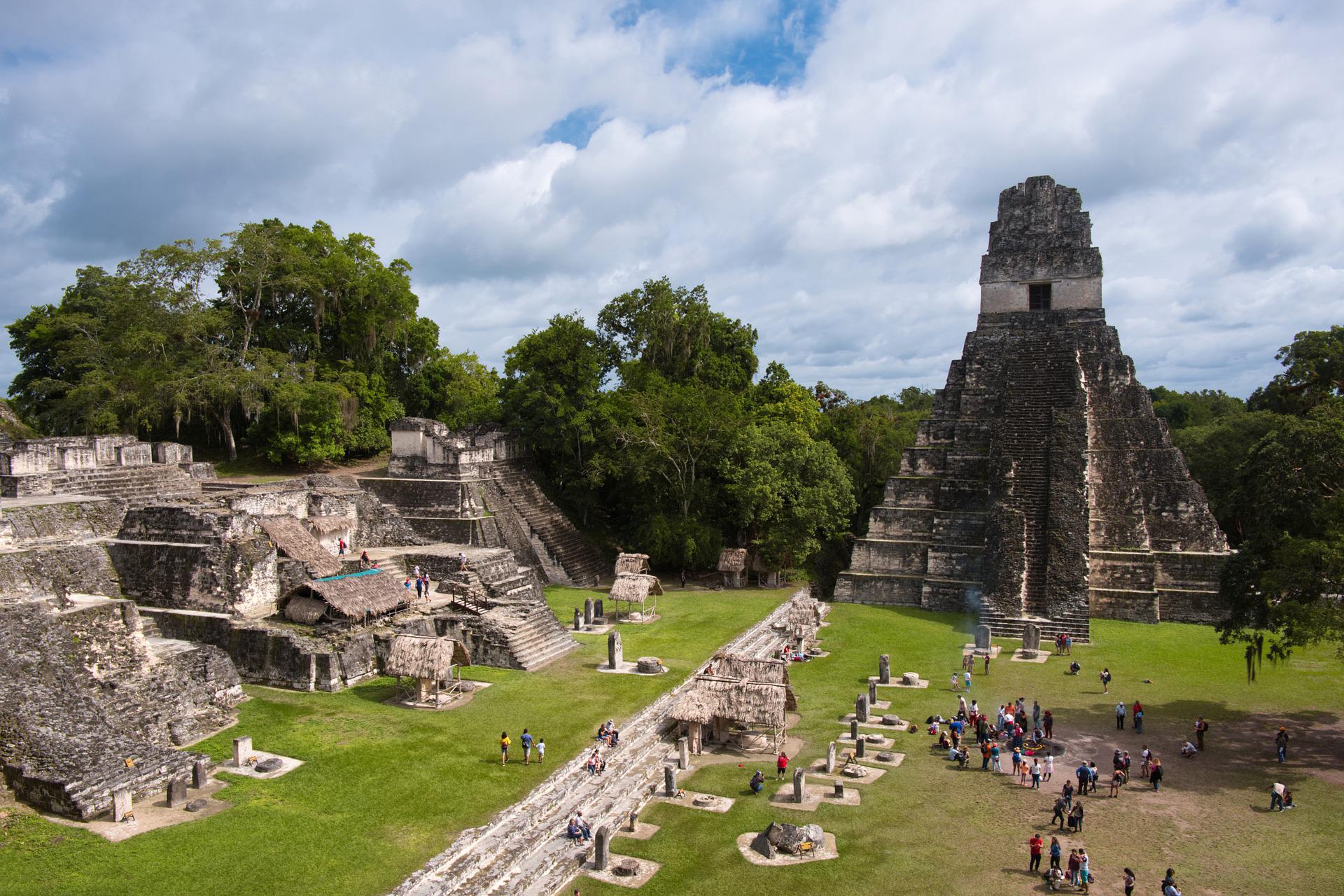 Located in Escuintla, Auto Safari Chapin is a great day trip for families and animal lovers. Whether visiting or living there, it is one of the best things to do in Guatemala with kids.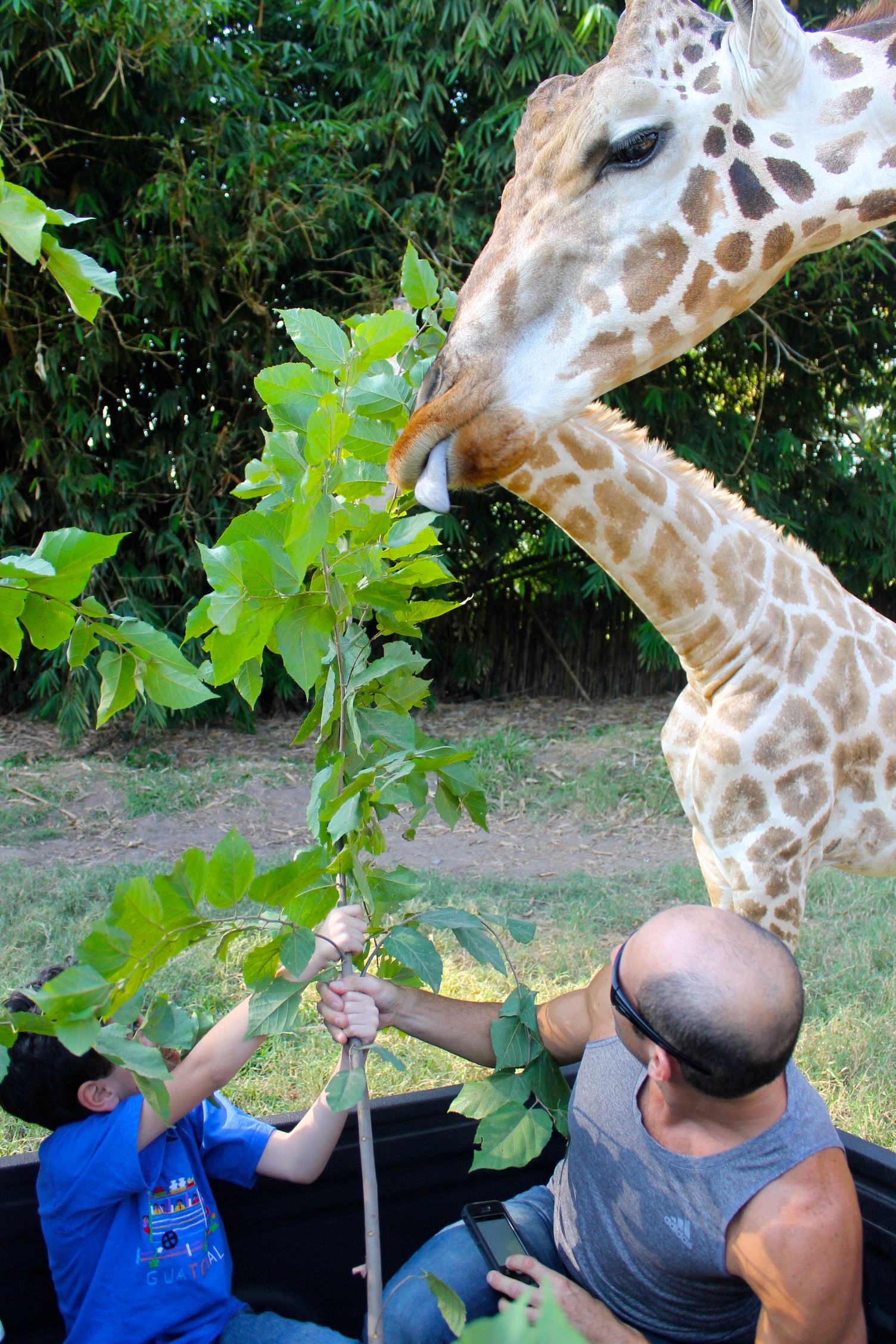 If you haven't walked along beautiful black sand beaches, you are missing out on a magical experience! Some of the best beaches in Guatemala are on its Pacific coasts, places of deep chill and stunning wilderness. Guatemala's beaches are full of palm trees to relax with an icy beverage on hand.
If you're planning a trip to Panajachel, stopping at the Reserva Natural de Atitlan is a must-do. It is a perfect place to enjoy the lush natural beauty of the Guatemalan rainforest. Here you will find the best hiking trails in Lake Atitlán, with hanging bridges, waterfalls, and breathtaking lake views around every corner.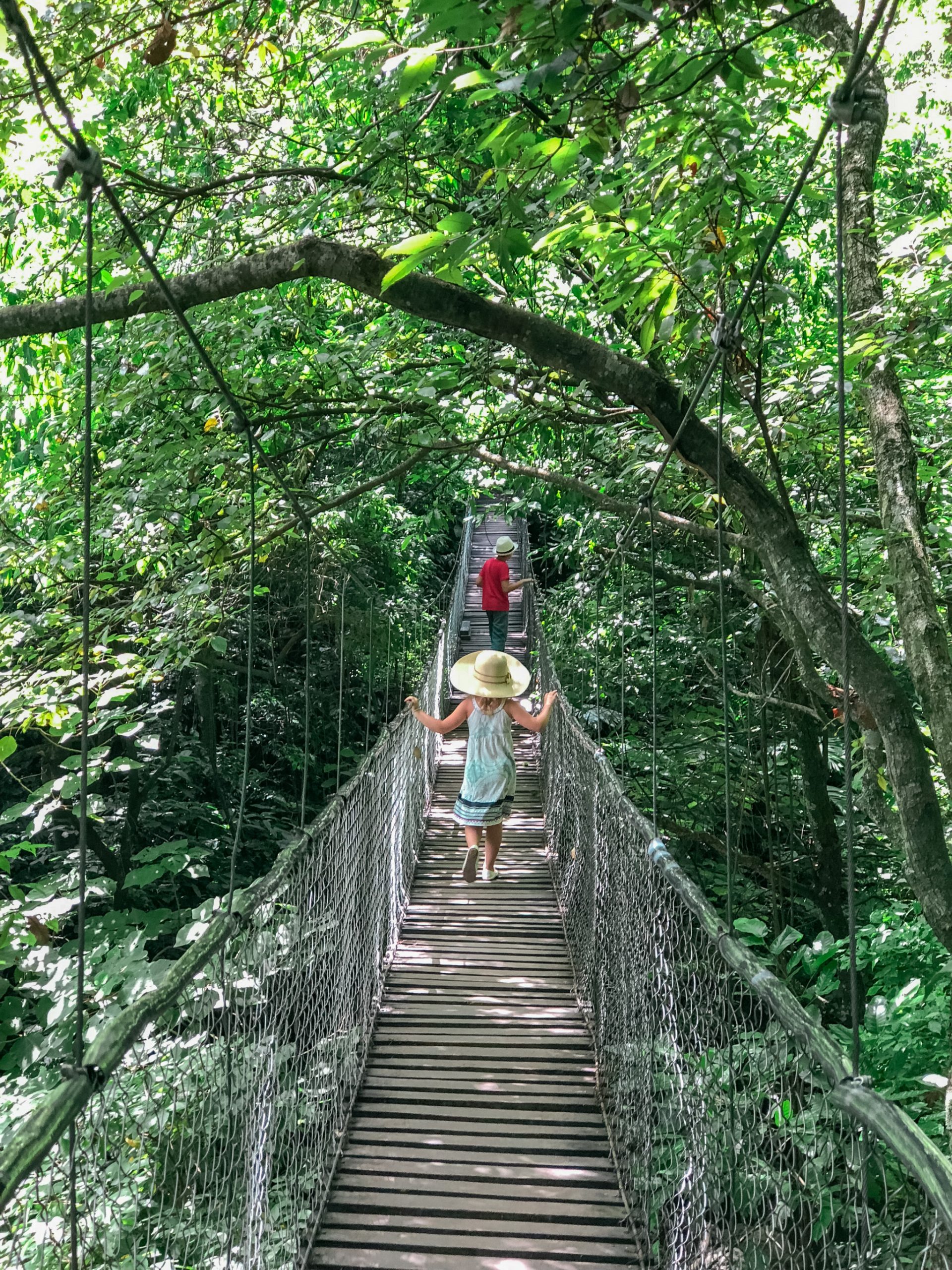 Come with me as I embark on a journey through time in our Guide to Yaxha, the ultimate guide for history enthusiasts and adventurous travelers alike. Marvel at the stunning beauty of this well-preserved site and delve into the rich history and culture of the pre-Columbian era's most advanced civilization. With towering pyramids and intricate carvings, Yaxha is a true treasure waiting to be discovered.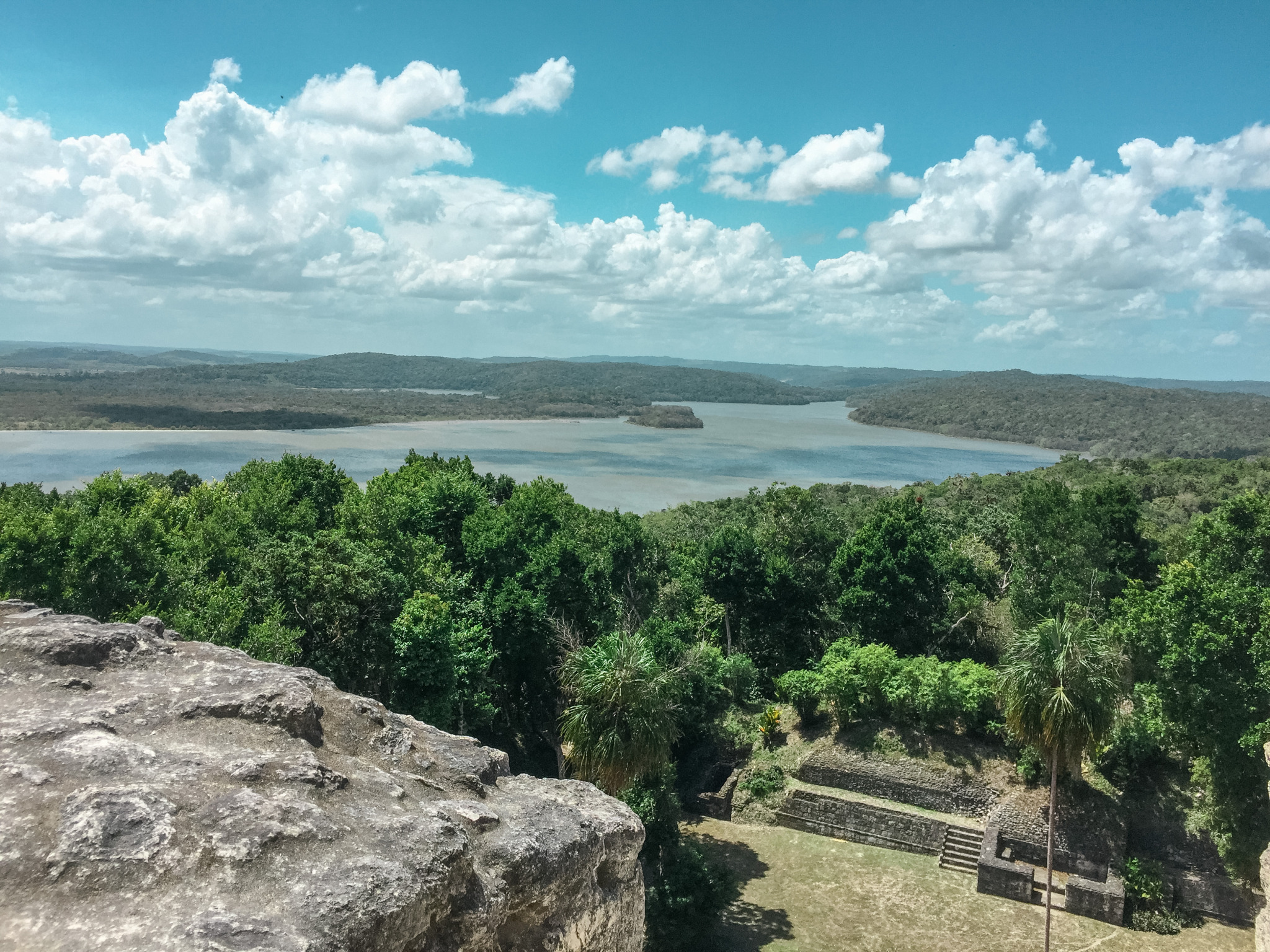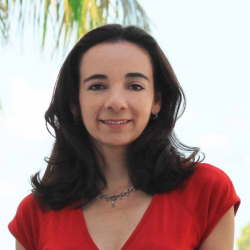 Latest posts by Paula Bendfeldt-Diaz
(see all)