I received an all-expenses-paid trip to San Francisco for the coverage of this press event for Disney•Pixar. However, all opinions are my own.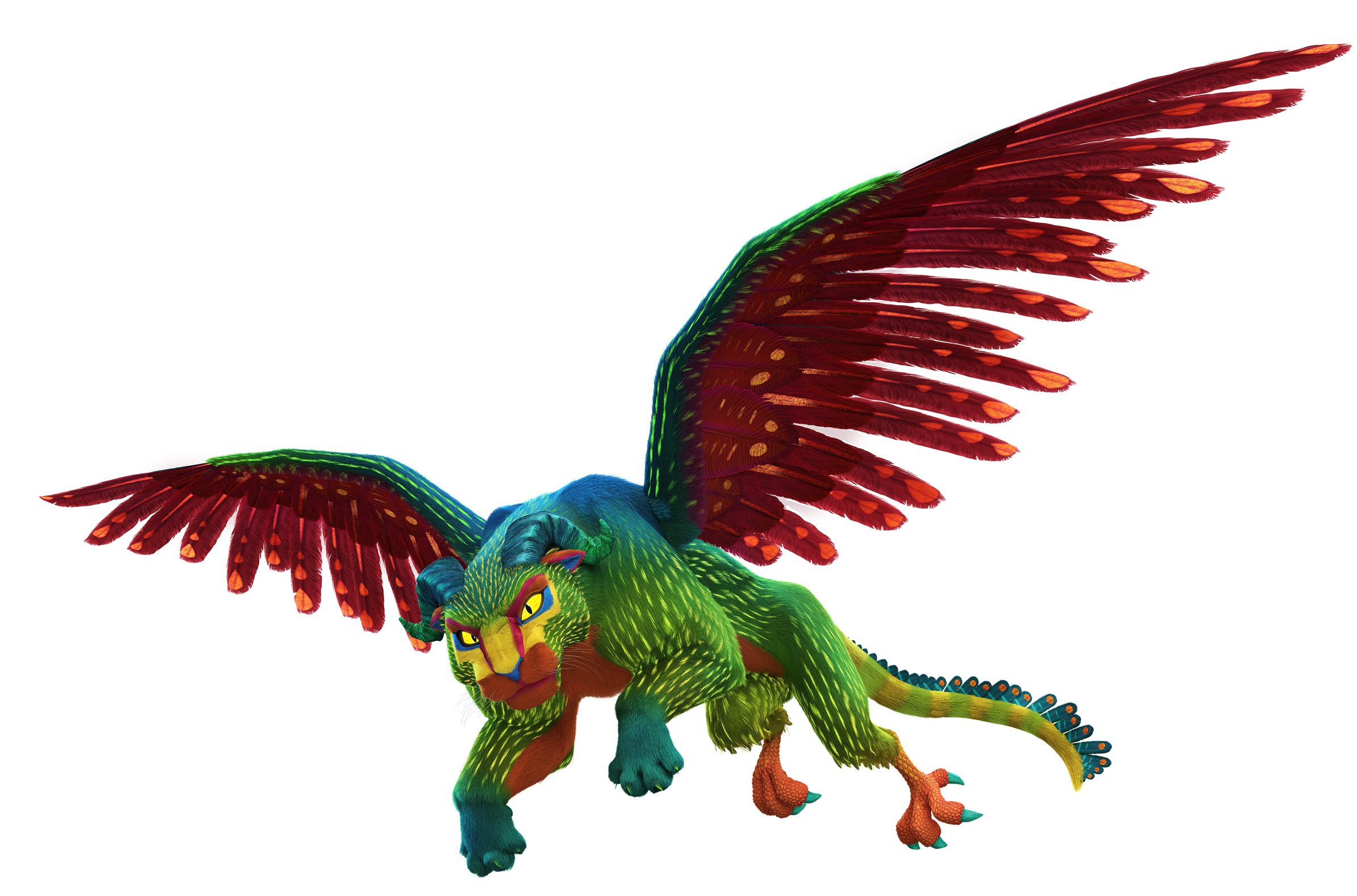 In the Land of the Dead, Miguel and his faithful companion Dante encounter not only his ancestors but also their loyal guardian Pepita. Pepita is a chimera animal that's part jaguar and part eagle and she also incorporates ram horns and a lizard-like tail.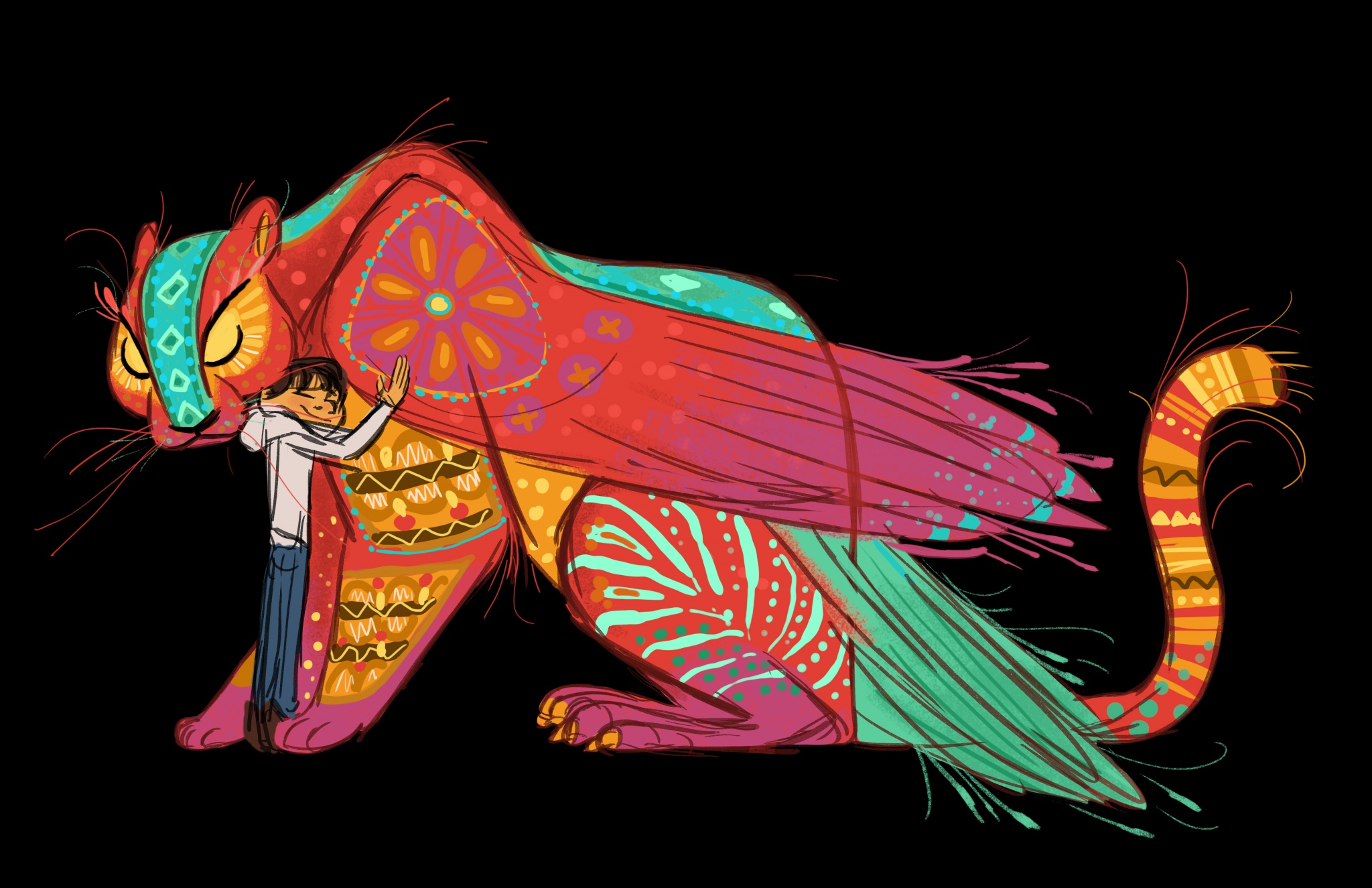 I found Pepita to be one of the most interesting elements in the Disney•Pixar movie COCO, not only because of her beautiful design and bright, vivid colors but also because Pepita, unlike most things in the movie, doesn't have a connection to the Day of the Dead celebration and symbols: she's a magical creature based on Mexican folk art figures called alebrijes. Along with Pepita, there are other chimera spiritual guides but Pepita is the most predominant character among them acting as a spiritual guide of sorts for Miguel's great-great-grandmother Mamá Imelda.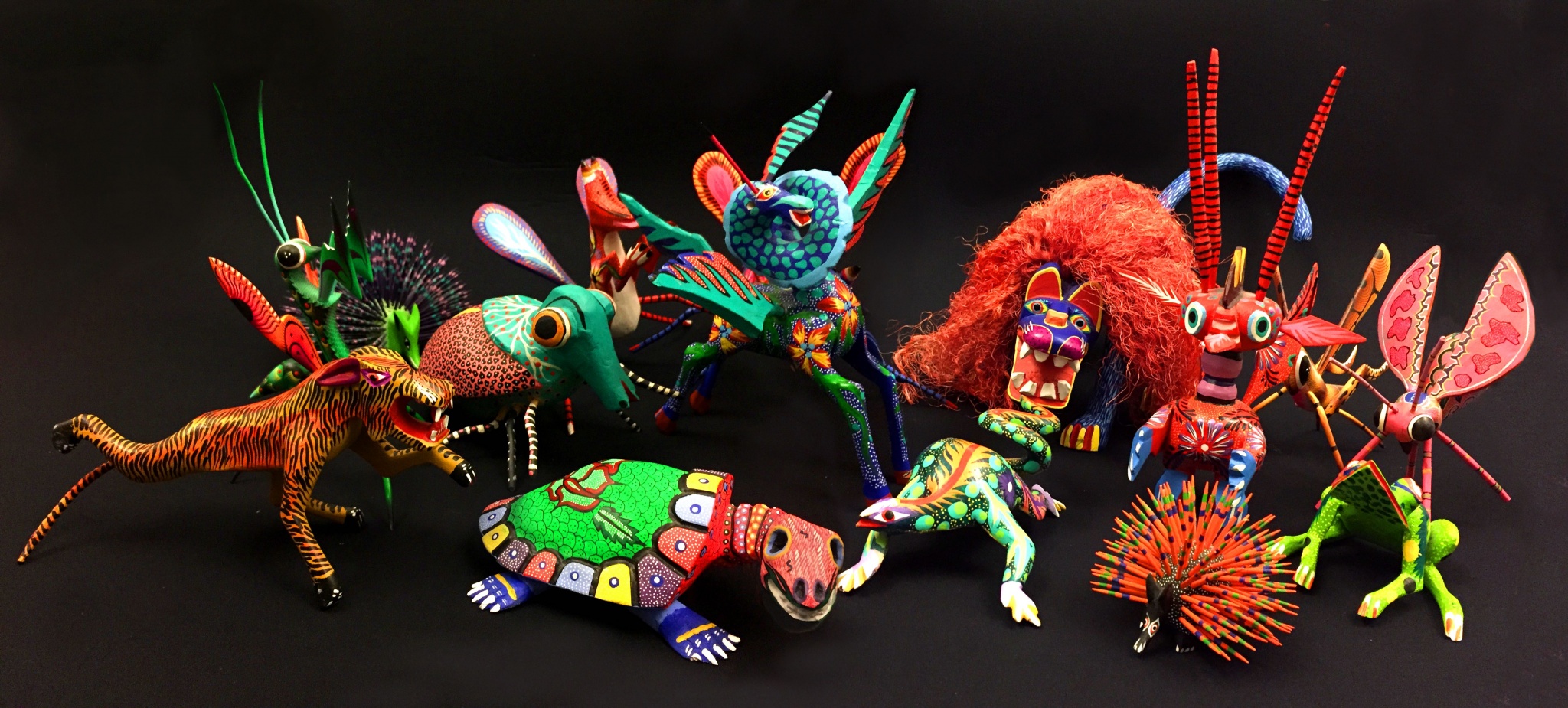 What Are Alebrijes
Alebrijes are wood sculptures of fantastical creatures. The alebrijes where first created in the 1930's by artist Pedro Linares who was a piñata maker. During a febrile dream, Pedro dreamed up these hybrid monsters. After his dream, he started creating them out of paper mache and later made them from wood. Today alebrijes are one of Mexico's most recognized forms of folk art. They are usually made of copal wood found in Oaxaca. The alebrije has no mythological or symbolical meaning so each alebrije is a reflection of the artists' creativity.
The Pixar team in charge of bringing COCO to life fell in love with the bright, colorful and iconic alebrijes on one of their research trips to Mexico. They wanted to take this beautiful art and share it with the world and cast a giant spotlight on it. Although alebrijes are in no way related to related to the holiday of the Dead of the Dead the team took some artistic license. They knew they wanted to incorporate these fantastic creatures into the story of COCO and that is how the alebrijes became spiritual guides for the dead.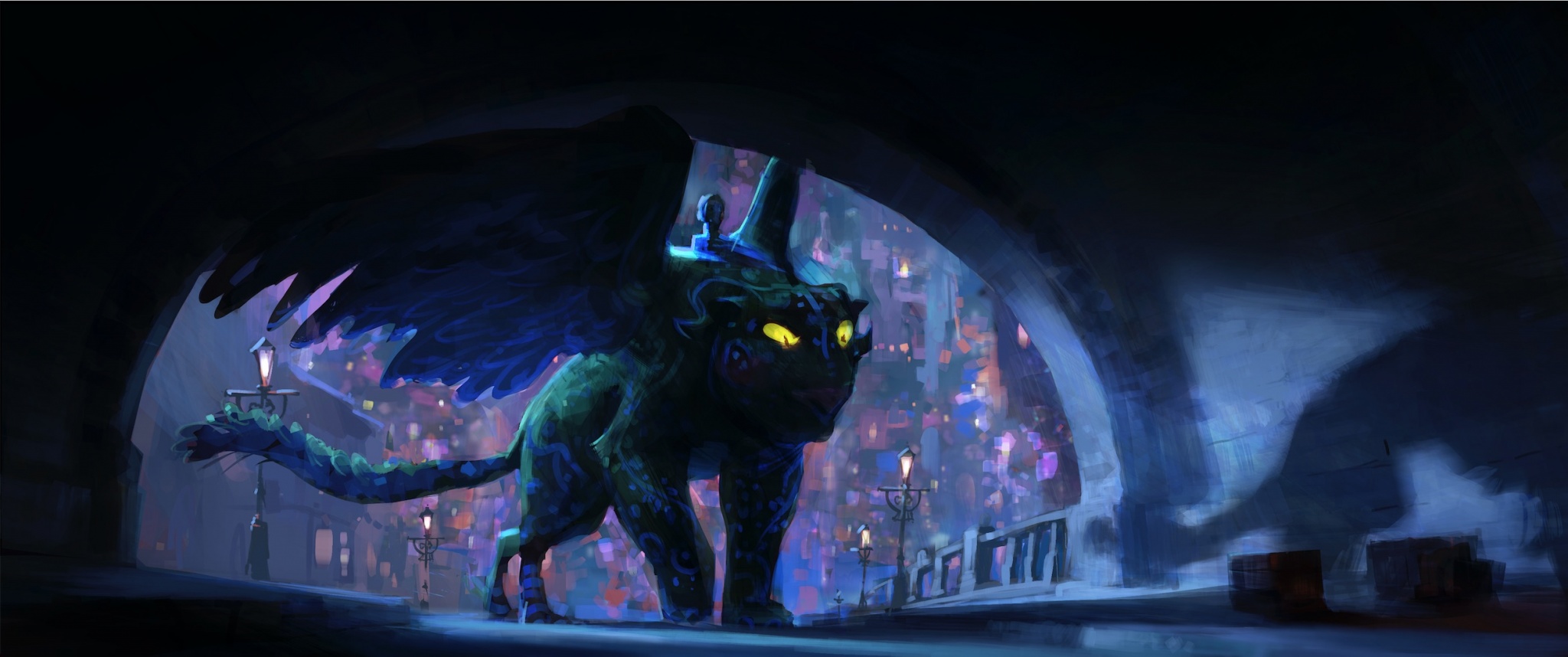 Pepita's design is reminiscent of the wooden sculptures, her body covered with unique brightly colored designs. She has a very imposing presence and fantastic effect as she flies across the Land of the Dead.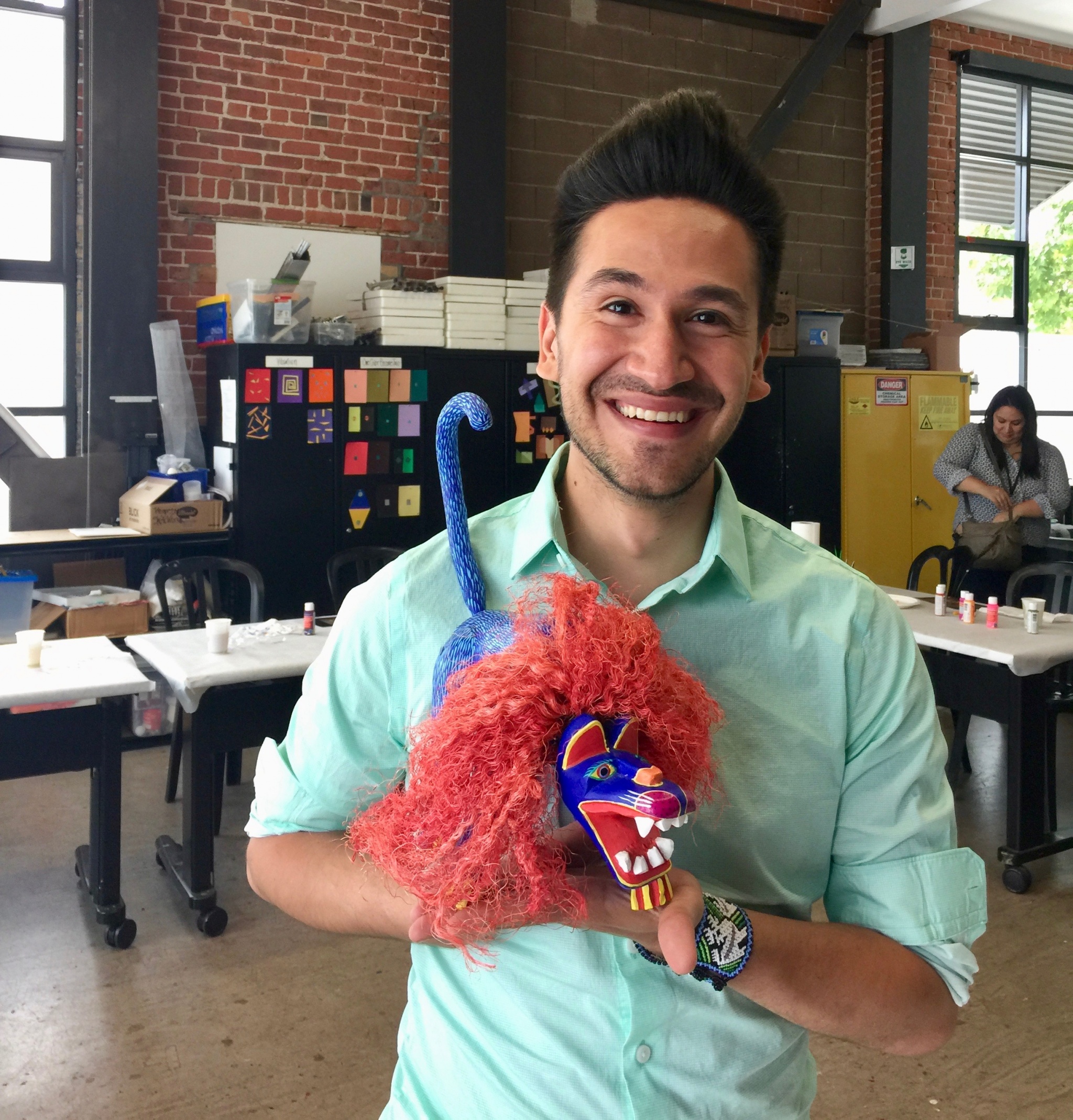 One of the animators who worked on Pepita, Alonso Martinez, had always been drawn to the alebrijs and even had a collection of them in his office. He worked closely with the animation team to incorporate the artistry of the alebrijes into Pepita's character.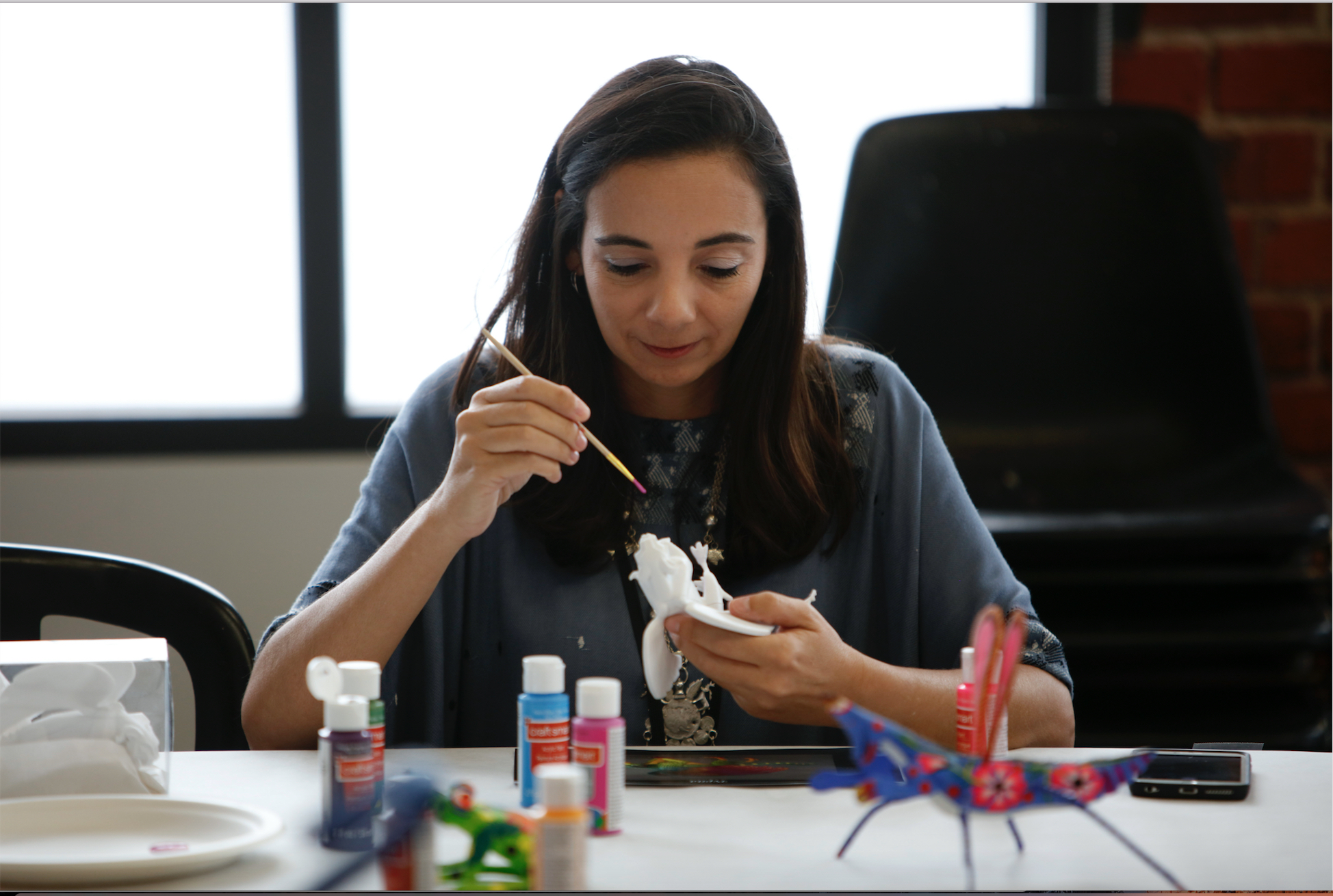 On our press visit to the Disney Pixar studios, we learned how the Pepita and the other spirit animals in COCO came to life and we had the opportunity to paint our own Pepita alebrije, taking inspiration from real alebrijes. This was so much fun and now I feel a special bond with Pepita and cannot wait to see more of her once the movie hits theaters on November 22nd.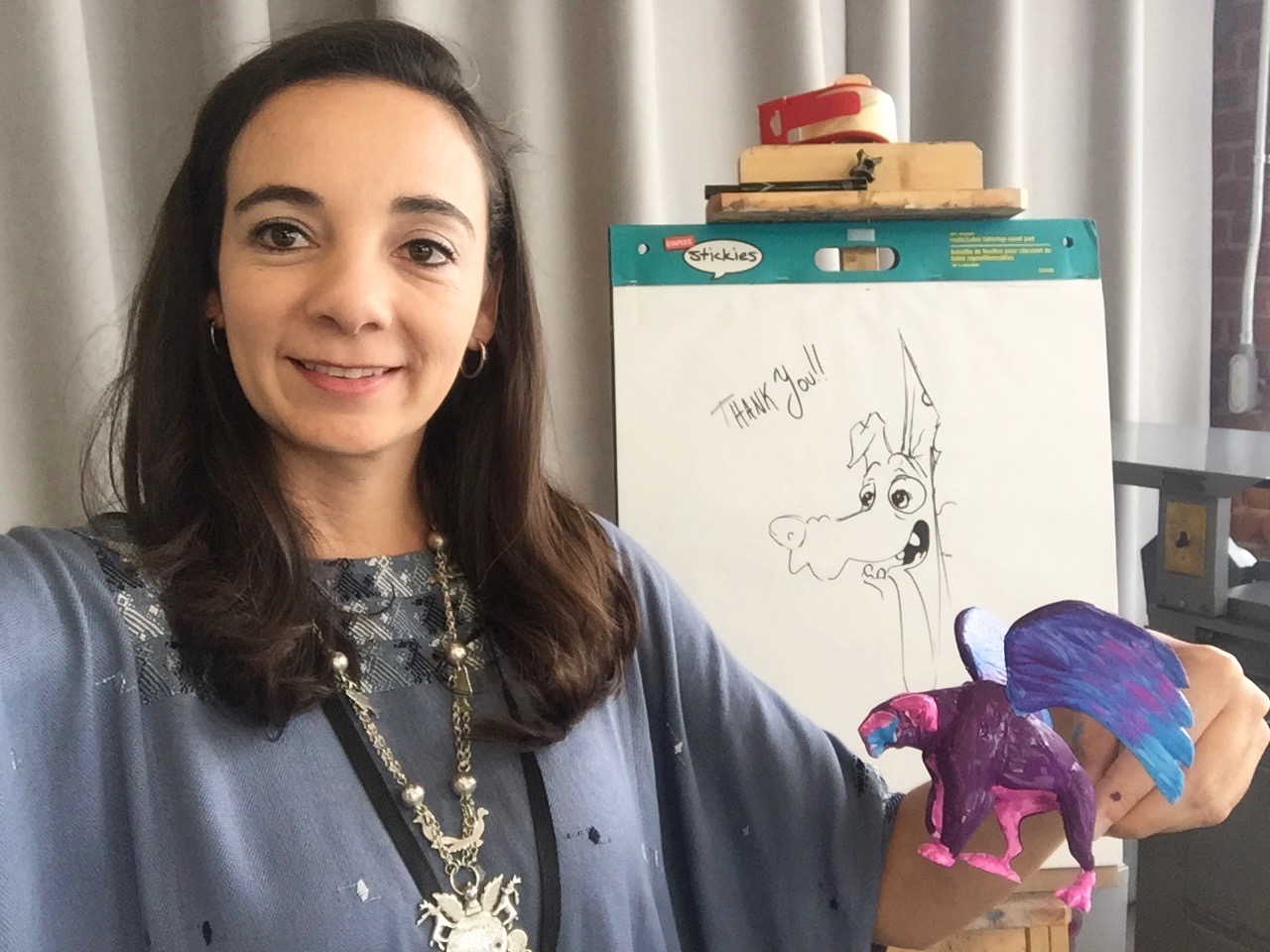 Disney•Pixar's COCO In Theaters on November 22nd
Coco hits theaters in the US on November 22nd, a few weeks after El Dia de Los Muertos. Be sure to check out the latest trailer below and you'll see why we can't wait to see this movie!

You can read more about Disney•Pixar's COCO by visiting the Disney Movie website HERE. And be sure to follow the hashtag #PixarCOCOEvent on Twitter as I and a wonderful group of fellow bloggers share all about COCO.
You can also like Pixar COCO on Facebook, get the latest updates through @PixarCOCO on Twitter and follow @PixarCOCO on Instagram.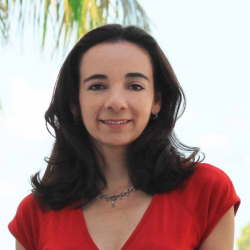 Latest posts by Paula Bendfeldt-Diaz
(see all)