It's hard for me to describe my excitement when I first heard that the new Disney•Pixar movie Coco would be released this year. I have actually been following the story of the making of Coco for a while and it fills my heart with joy to see Disney embracing my culture and pulling together the talent of so many amazing Latinos to create a loving and warm depiction of the Day of the Dead holiday. We love Disney and I really appreciate that Disney has taken the time to make sure that Coco stays "culturally honest", in the words of director Lee Unkrich (Up, Toy Story 3). From recording el Son Jarocho (Mexican folk music) in Mexico and putting together a cultural consultant group to an all Latino cast, it's clear that Disney recognizes the responsibility that comes with creating a movie that focuses on such an important Latino tradition.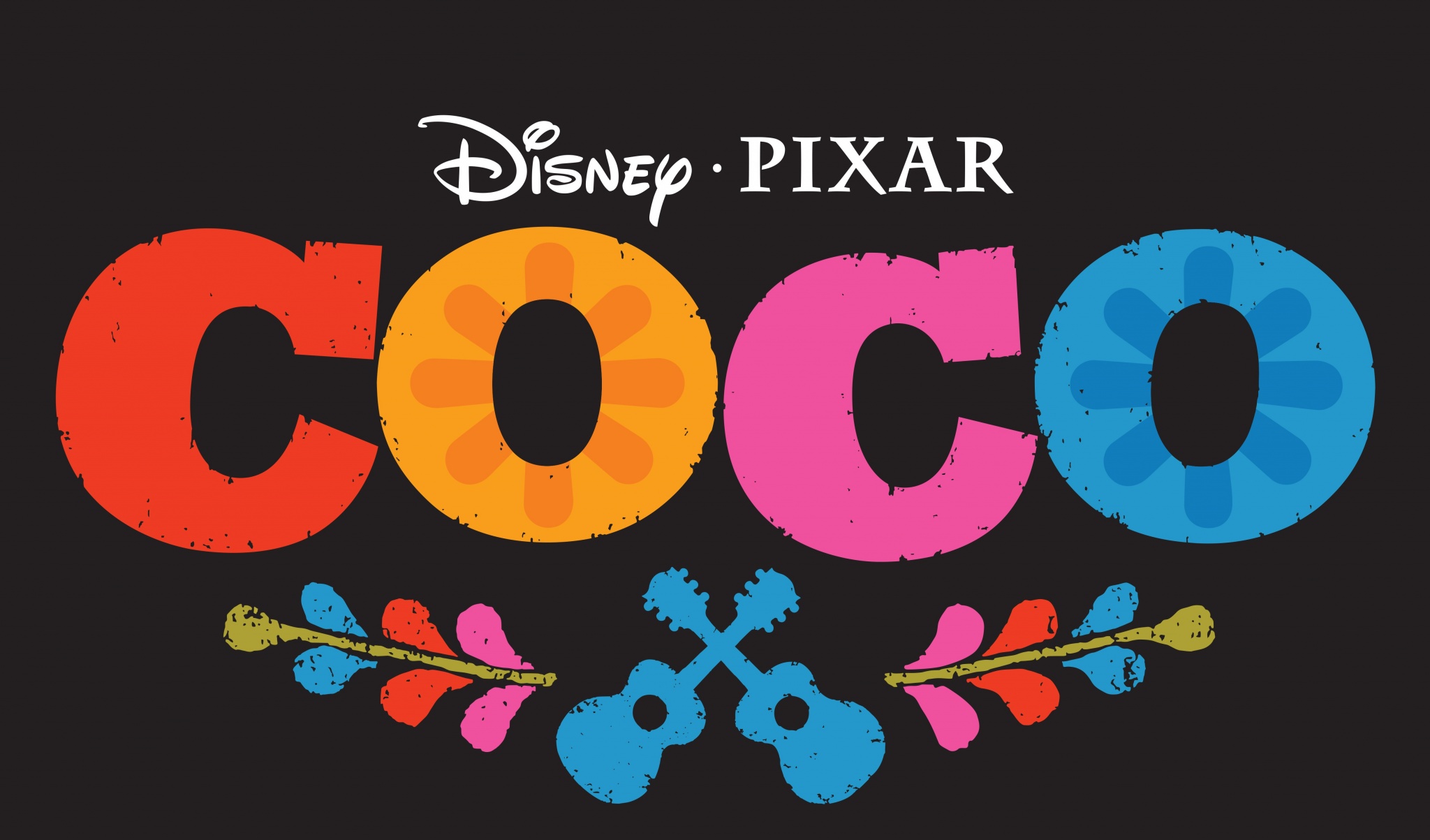 I have always loved traditions and stories, specially family stories. As a child there was nothing more exciting for me than going to my grandmother's house, which was filled with antiques and family heirlooms. I would always ask her to show me old photo albums and old souvenirs from her travels or antiques that used to belong to my great grandparents: a silver brush, a doll, my great grandfather's military uniform or my great grandmother's paintings. I would listened in awe to the stories about revolutions, coups and horse drawn carriages and feel myself being transported as I surrounded myself with photos and memories of my ancestors.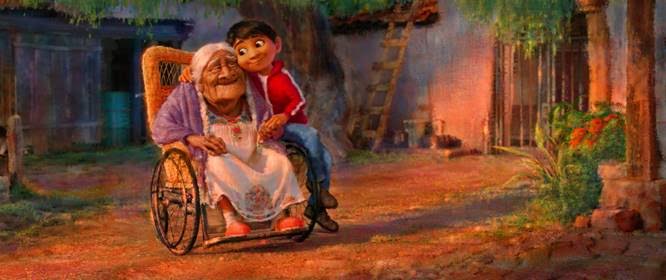 When the Day of the Dead came around and our entire family got together everyone would tell stories about grandparents, great grandparents and even lost cousins. It was a happy time to remember and just for a moment it felt as though all of those family members that has passed away where there, among us, coming alive in everyone's memories and filling our hearts. Reminiscing about deceased loved ones bring them back in a very real way. By remembering them and even learning about those ancestors you never got a chance to meet you ensure that they live on in every family member's heart and are never forgotten. The Day of the Dead is a pretty amazing holiday, it's a time to share with family, to learn about family and to strengthen family bonds! There are not gifts to shift the kid's attention to material things: it's all about family, tradition and bonding.
Now that we live in the US away from extended family it's even more important for me to celebrate this beloved holiday with my kids and get an opportunity to share with them all about those family members they never met and tell them about our family's history and traditions. However celebrating a holiday none of their friends celebrate can be difficult at times, they are not surrounded by these traditions like I was growing up in Guatemala. This is why Coco means so much to me and to my family: it brings the tradition and meaning of The Day of the Dead into the "mainstream", it shows my kids that the country they call home embraces their culture and it provides a healthy dose of Latino culture to those who are not familiar with the meaning of the Day of the Dead; which is much more than colorful sugar skulls. But above all Coco is delivering a positive depiction of Latinos devoid of those painful stereotypes that are so common in movies and TV, as you can see in the trailer below. (Unlike the last animated movie about the Day of the Dead, "The Book of Life", which in my opinion got it all wrong with it's drunk mariachis and curvaceous heroine!)
Now I do want to clarify that Guatemalan traditions surrounding the Day of the Dead are quite different than Mexican traditions, which this movie focuses on, but the meaning of the holiday is the same. Since we moved to the United States we have adopted many Mexican traditions like creating an altar with photos of our loved ones that have passed away since we can't go to the cemetery and bring flowers to the graves of our deceased family members. We have many children's books about the Day of the Dead, all of them depicting the Mexican traditions, that have helped us explain the history and meaning of the holiday to our kids so they really identify more with the Mexican traditions and they are really excited to see Coco!
I know that like my family, many Latino families will identify with Coco and celebrate this movie that embraces Latino culture in such a loving and beautiful way.
"Coco" will be in theaters November 22, 2017 and we can not wait! You can learn more about the movie by visiting the Coco Facebook page and following @PixarCoco on Instagram.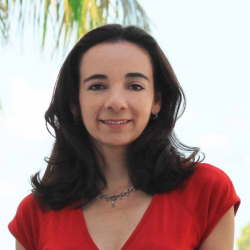 Latest posts by Paula Bendfeldt-Diaz
(see all)