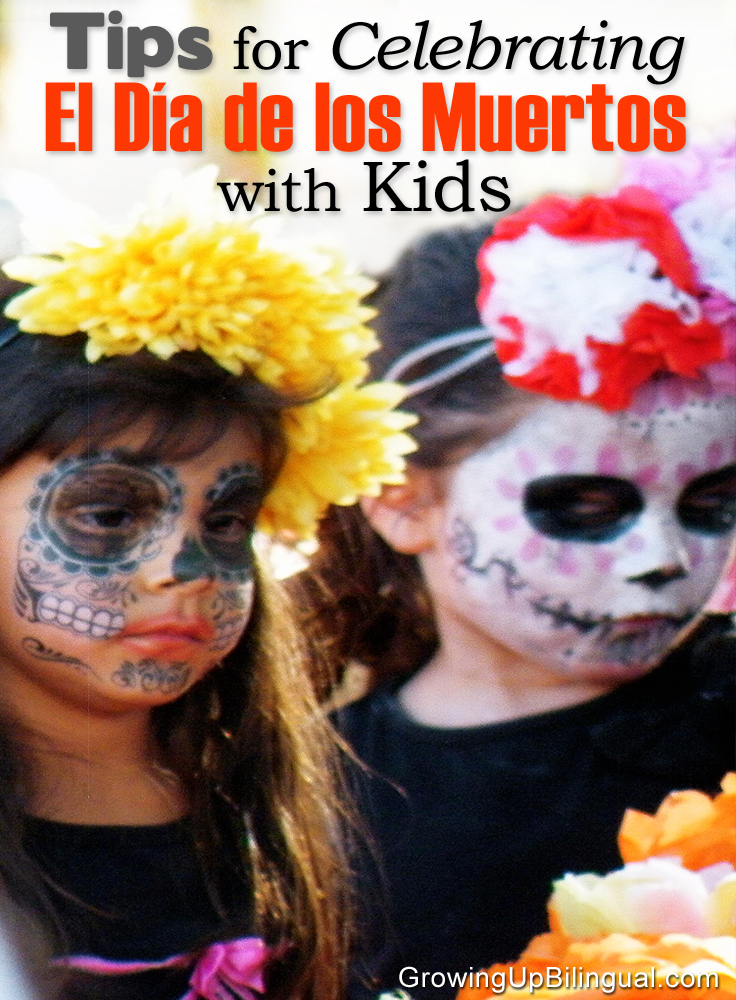 El Día de los Muertos is a holiday that is about celebrating loved ones that have passed away.  It is typically celebrated in Mexico and other Latin American countries and it's also celebrated by many families across the United States.
The Day of the Dead is a holiday for remembering the people that have passed on, and the cherished memories you have with them, it is a great time to help children remember them as well.
Here are some tips and activities you can do with your children to celebrate the Day of the Dead :
Build an altar together. Have your children help you in creating an altar with you commemorating lost loved ones. An altar is a special collection of items that remind you of your cherished loved one. For instance, kids can contribute favorite flowers or symbols of memories they had with that person.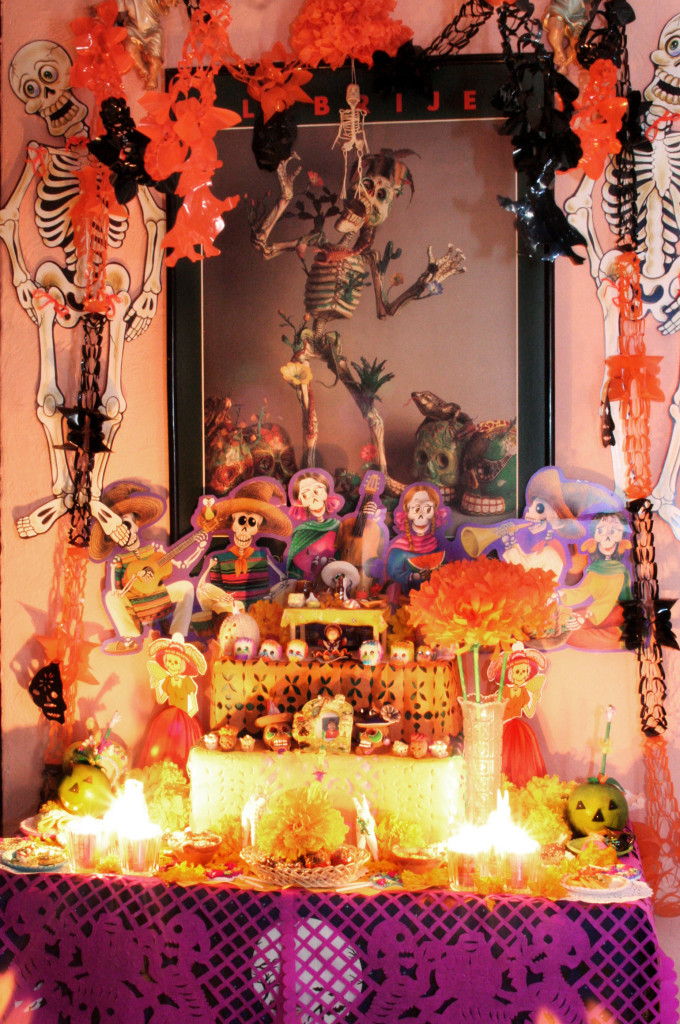 Join in on a parade. Many communities do Dia de los Muertos parades, often after dark. The people in the parade dress up as sugar skulls, skeletons and wear dark clothing. This can be a great way for children to have some fun on the holiday. If you don't participate, at least go and watch one in a community near you.
Make Sugar Skulls.  Sugar skulls are a traditional and are a fun and creative way to celebrate El Día de los Muertos.
Make shell bracelets. The sound of them moving is what many believe will wake the dead's souls for this day. To make, simply get some small shell beads from a craft store and string them on heavy duty fishing line. Feel free to paint them or place other colorful beads on them.
Serve traditional Latino food such as tamales or Pan de Muerto.  Different countries eat different foods for this special day.  In Guatemala, where I come from, we usually have a traditional dish of cold meats and pickled vegetables called fiambre or sweet molletes.
Make crafts. You can check out the cute and easy skull box crafts we made with the kids at home  HERE.
Visit the cemetery and clean up the graves and decorate them for family that has passed on. This is a perfect time to teach kids about the importance of celebrating life and seeing death as part of a cycle instead of portraying death as something scary.
Check out more Día de los Muertos posts on my Pinterest board below.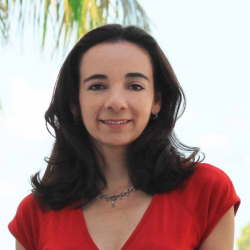 Latest posts by Paula Bendfeldt-Diaz
(see all)