Watching a Day of the Dead movie is a great option if you're looking for ways to learn about the Day of the Dead or are looking for ideas to celebrate Dia de los Muertos with kids. Here you will find the best Day of the Dead movies from animated movies and short films to live action Dia de los Muertos movies.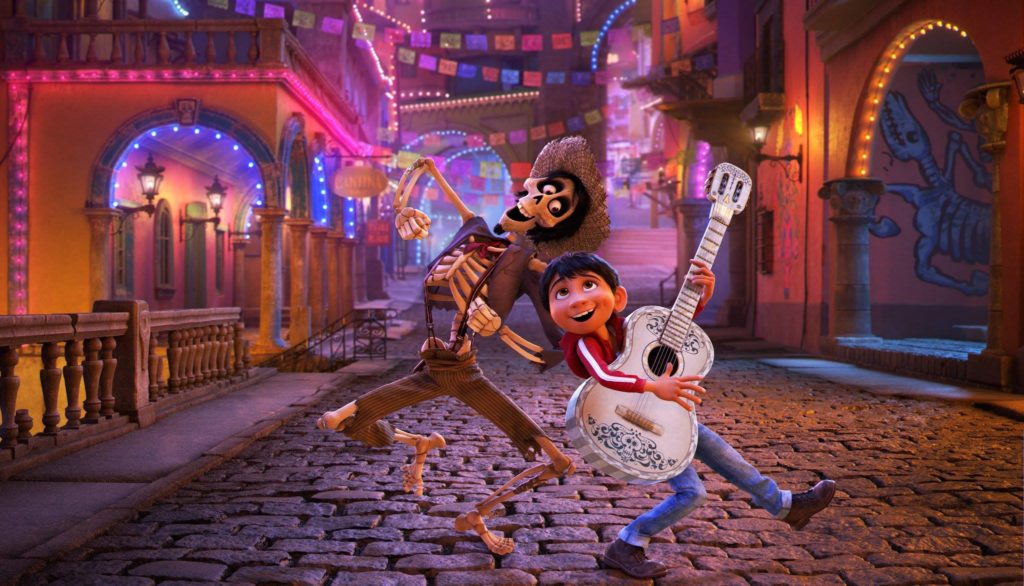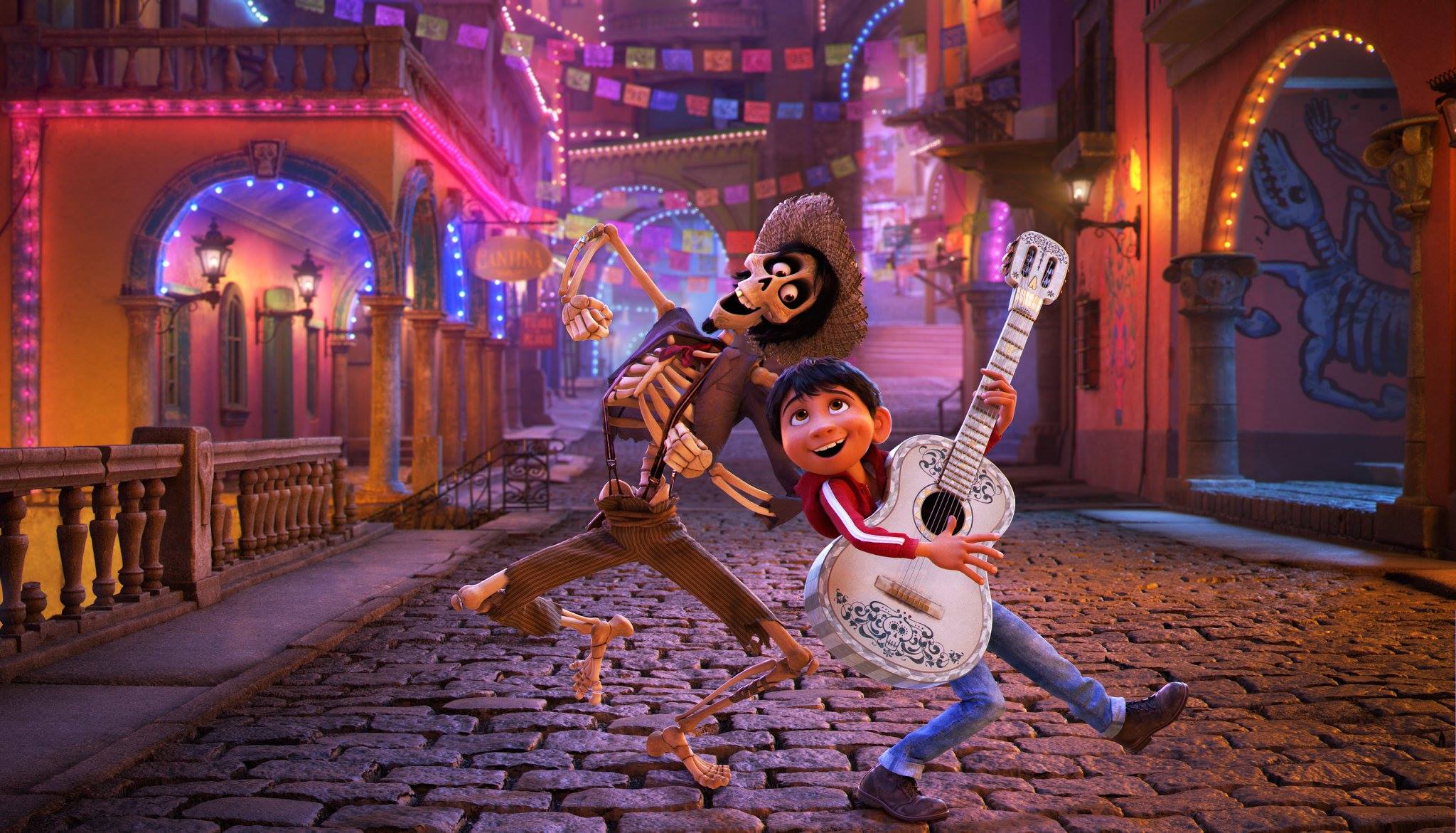 I've included only Day of the Dead films that depict Dia de los Muertos as a celebration of life and a tradition that connects people to their loved ones who have passed away. I did not include any scary movies or movies that blur the lines between Day of the Dead and Halloween.
El Día de Los Muertos in Mexico: A Joyous Celebration of Ancestral Roots
There are many Day of the Dead celebrations in Latin America, but the most well known is the Dia de los Muertos traditions in Mexico. I am from Guatemalan and Guatemalan Day of the Dead traditions include eating Fiambre for Dia de los Muertos and celebrated with a giant kite festival. But there are also many similarities like visiting the cemetery and bringing flowers to our loved ones who have passed away and sharing a meal or food so we can feel close to them.
In Mexico Día de Los Muertos, also known as the Day of the Dead, is a cherished cultural tradition deeply rooted in Mexican heritage. While its origins trace back to Mexico's indigenous pre-colonial history, this vibrant celebration has extended its influence to neighboring countries like my homeland, Guatemala and has become very popular in the United States. This tradition is a heartfelt invitation for the souls of the departed to return to the realm of the living, reuniting with their loved ones in a grand family gathering. At it's core it's an opportunity to bring our loved ones memories and stories back into our lives through rituals like visiting the cemetery, eating traditional Day of the Dead foods and creating ofrendas and through shared stories.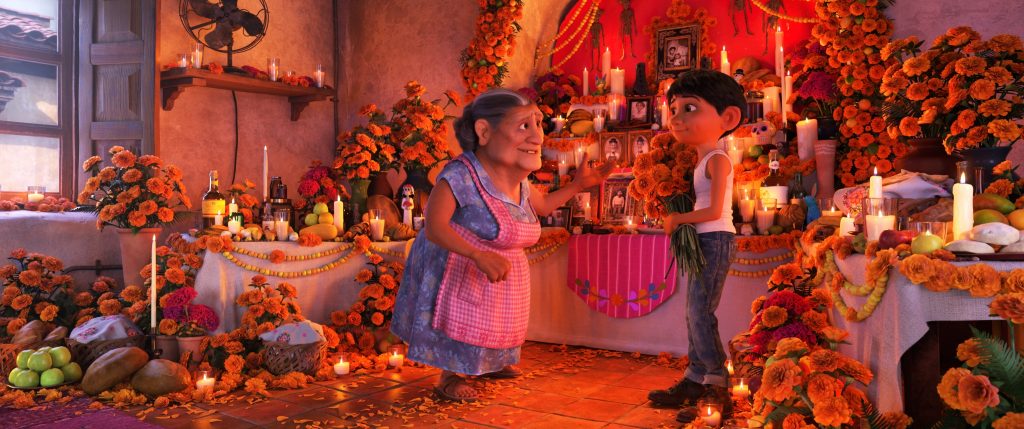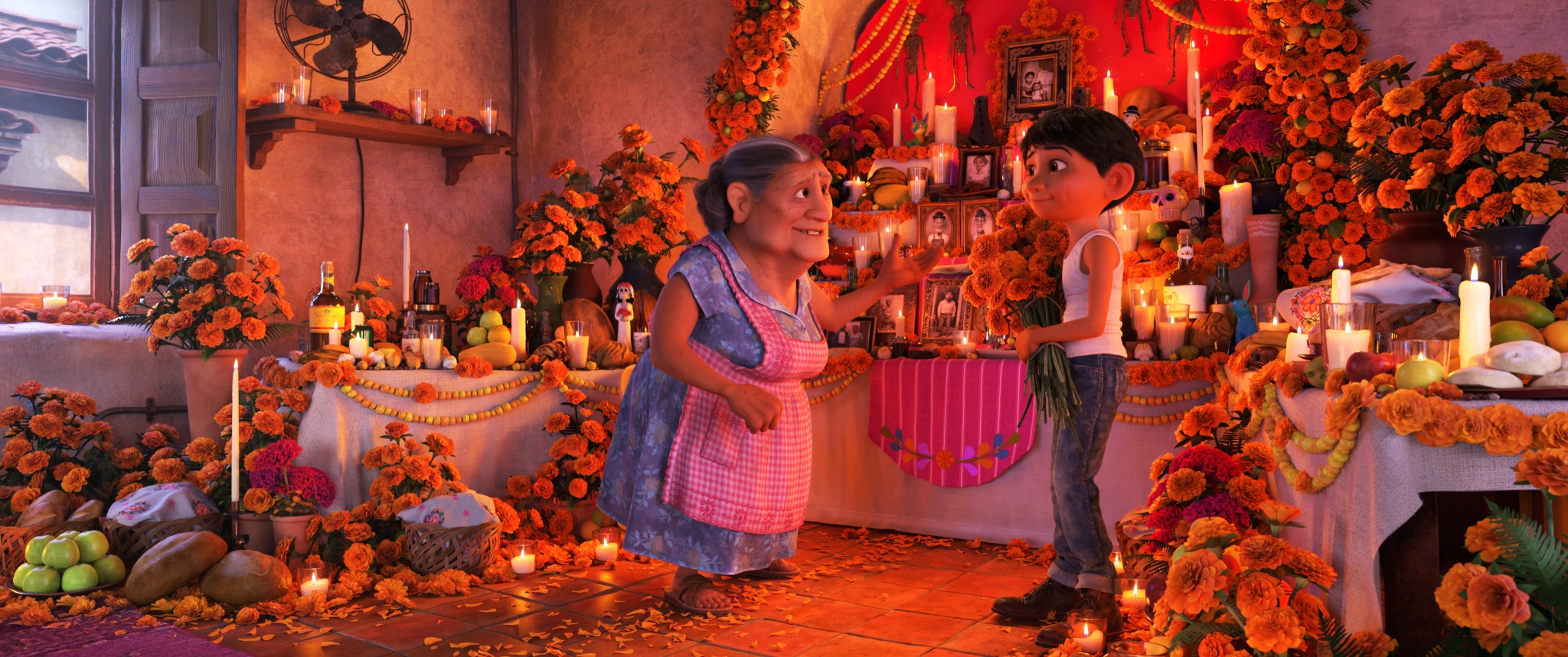 It's like a family reunion, a time of pure joy as we honor and celebrate the lives of those who came before us. It's an occasion that brings families together, allowing us to share treasured memories of our dearly departed. For our family, El Día de Los Muertos holds even greater significance. My children have had limited opportunities to connect with their relatives and learn about their ancestors, including great-grandparents and other departed family members. This tradition bridges the gap, providing a beautiful platform for us to share stories and ensure that our heritage and loved ones' legacies continue to thrive.
Best Day of the Dead Movies for Kids
A Day of the Dead movie night can be the perfect conversation starter around the significance of the Day of the Dead holiday in Mexico and how el Dia de Muertos focuses on celebrating the lives of loved ones that have passed away. Watching a Day of the Dead movie is a great way to learn about the Dia de los Muertos traditions and Mexican culture.
Combine movie night with other Day of the Dead family activities like creating Day of the Dead crafts and cooking some traditional Day of the Dead recipes. You can also check out my article for some fun Day of the Dead recipes for kids and these 15 awesome Day of the Dead crafts for kids which are great for doing at home or in the classroom.
Animated Day of the Dead Movies for Kids
Animated films hold a special place in the hearts of children and adults alike. Their vibrant visuals, engaging characters, and immersive storytelling make them an ideal choice for introducing kids to the rich traditions of Day of the Dead. Animation allows for the creation of fantastical worlds where the boundaries between the living and the dead are blurred, making it easier for young audiences to grasp the enchanting concept of this Mexican celebration. Films like "Coco" and "The Book of Life" beautifully capture the essence of Day of the Dead, their imaginative storytelling and vibrant visuals are a great way to explore this theme. These animated gems not only entertain but also educate kids about the significance of Day of the Dead in various cultures worldwide.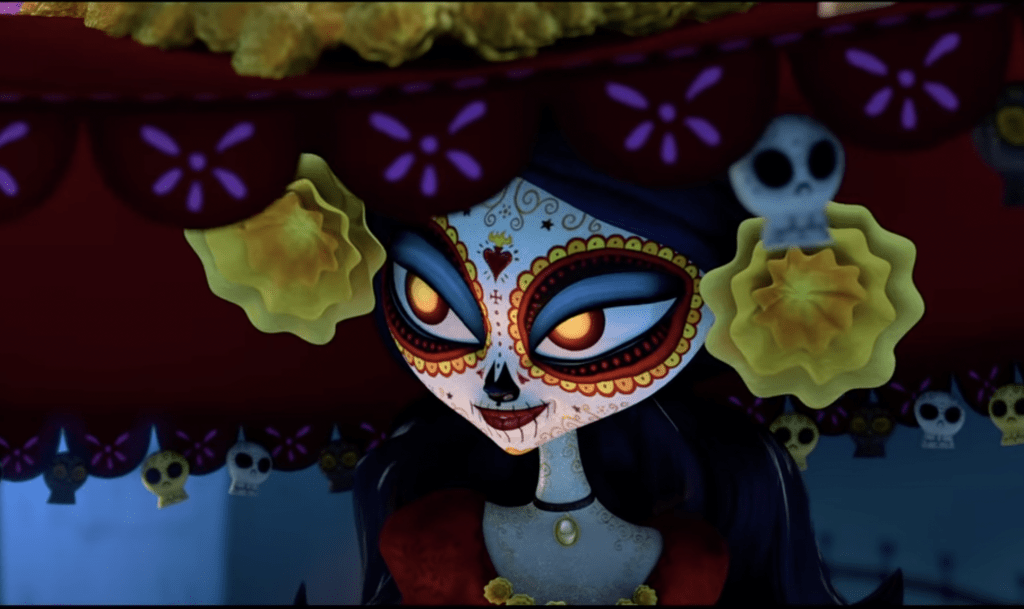 Coco: The Disney Day of the Dead Movie
Coco is without a doubt my first pick when it comes to the best movies about the Day of the Dead for kids and for adults as well. In the animated film "Coco," a young boy named Miguel ventures into the colorful Land of the Dead to reconnect with his ancestors and follow his passion for music. There, he encounters lively skeleton characters bursting with personality, who become his guides in navigating this enchanting realm. Along the way, he unravels family secrets and discovers the true significance of the Day of the Dead celebration. Coco takes you on a musical journey through the sounds of Mexico and will have kids and adults dancing and singing along.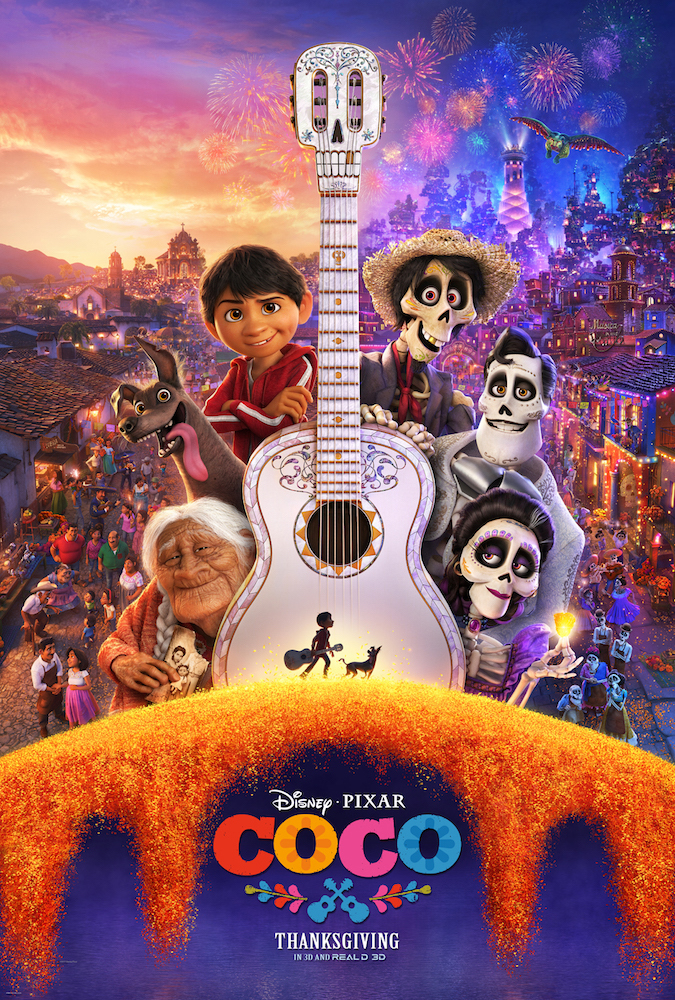 Unlike some films that merely use Latino culture as a colorful background, "Coco" delves deep into the universal themes of family and pursuing one's dreams, set against the backdrop of an authentic Mexican setting. Coco is a movie about ancestors, memories and familia. Director Lee Unkrich and his team were deeply committed to honoring Mexico's people, culture, and traditions, as well as promoting positive Latino role models and shining a light on Mexican folk art.
"Coco" offers a genuine and relatable Mexican setting that adds depth and authenticity to the story. It also incorporates many elements that are symbolic and important during the Dia de los Muertos celebrations from Dante the Xolo dog who acts as Miguel's guide to the importance and significance of marigolds as part of the Day of the Dead traditions. You can watch Coco on Disney plus or the movie Coco here.
The Book of Life: An Epic Adventure
"The Book of Life" is an enchanting animated film that takes audiences on an epic adventure through the mesmerizing landscapes of Mexican folklore and the vibrant tapestry of Day of the Dead traditions. This unique cinematic experience offers a visually stunning portrayal of the afterlife, where the land of the living and the land of the dead come together in a whirlwind of color and imagination. The film's artistry and animation style breathe life into a rich cultural tapestry, making it a captivating choice for children eager to explore the magic of Mexican traditions.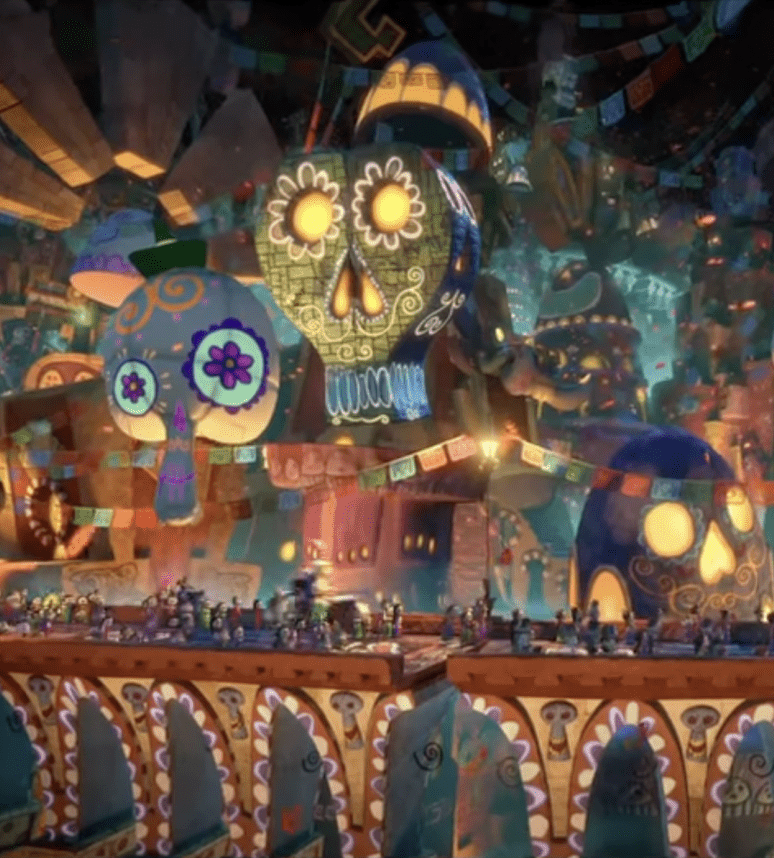 Within the fantastical world of "The Book of Life," viewers encounter an array of unforgettable characters, each with their own quirks and charm. From the charismatic Manolo to the fearless Maria, these characters resonate with audiences and impart valuable life lessons about courage, love, and the power of self-discovery. The film's clever use of humor and cultural references keeps kids engaged while providing a delightful introduction to Mexican folklore and traditions. "The Book of Life" is not only an epic adventure but also an educational journey that sparks curiosity and celebrates the beauty of diversity in our world. You can rent The Book of Life here.
Dia de los Muertos (2013)
"Día de los Muertos" might be a short film, only about four minutes long, but it's full of emotions that will touch your heart. The story unfolds in a small village on the Day of the Dead, with colorful balloons and firecrackers in the air. But for one young girl, it's a sad day as she mourns her mother's recent passing at the gravesite. However, as her tears fall, something unexpected happens, and she's drawn into the fascinating world of the dead. Surrounded by lively skeletons and beautiful papel picado decorations, she learns that Día de los Muertos isn't about being scared; it's a joyful celebration of the cycle of life. The short film uses the vibrant colors and imagery of the holiday to show the importance of traditions like pan de muerto, Day of the Dead piñatas, and the bright marigold flower, known as la flor de cempasúchil.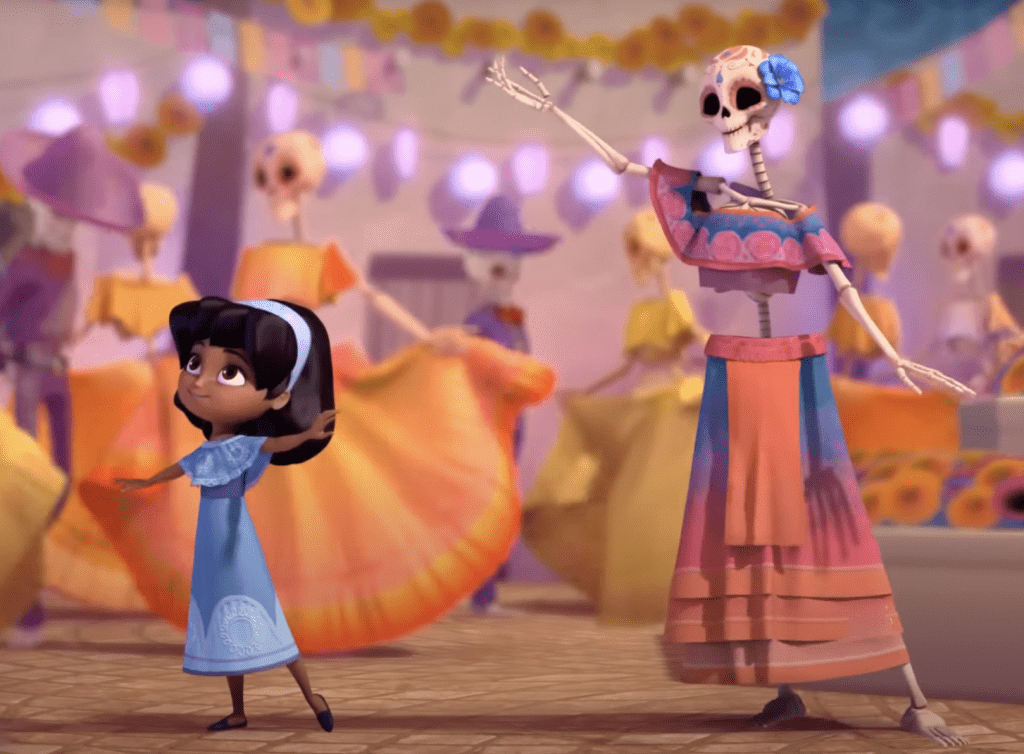 "Día de los Muertos" truly understands the cultural significance of the holiday. In this short but powerful animated film, the creators capture the essence of Día de Muertos perfectly. It reminds us of the holiday's origins and takes us back to a time when celebrations were all about tradition. You can see the entire movie on Youtube below.
Salma's Big Wish
In "Salma's Big Wish," a Mexican animated film paying tribute to the Day of the Dead, Salma, along with her foster brothers Jorge and Pedro, embarks on an extraordinary adventure. Forbidden from creating an altar on this special day, Salma's journey unfolds when she stumbles upon an old spell book in an abandoned castle, transporting them all to the Land of the Dead. Unlike "Coco" and "The Book of Life," this movie is a fantasy tale where a young heroine uncovers her origins and faces the clash between good and evil, blending elements of magic, mystery and fairytale along with the Dia de los Muertos theme.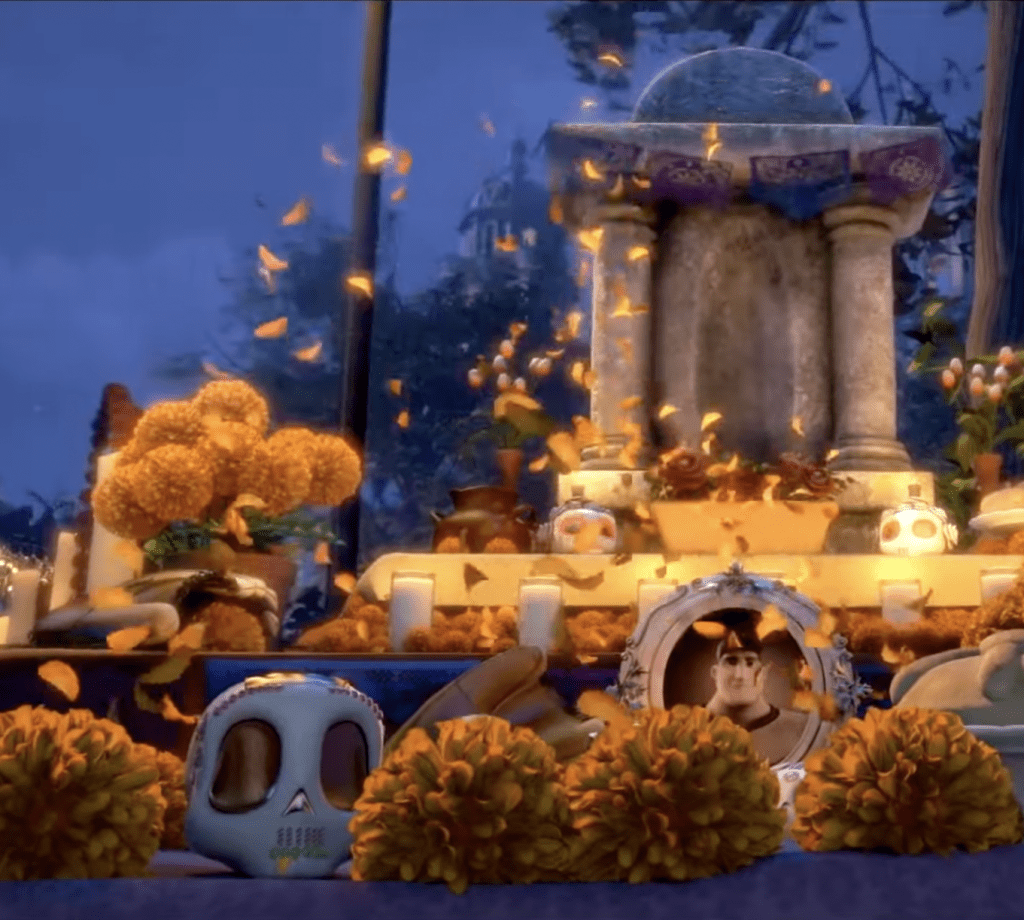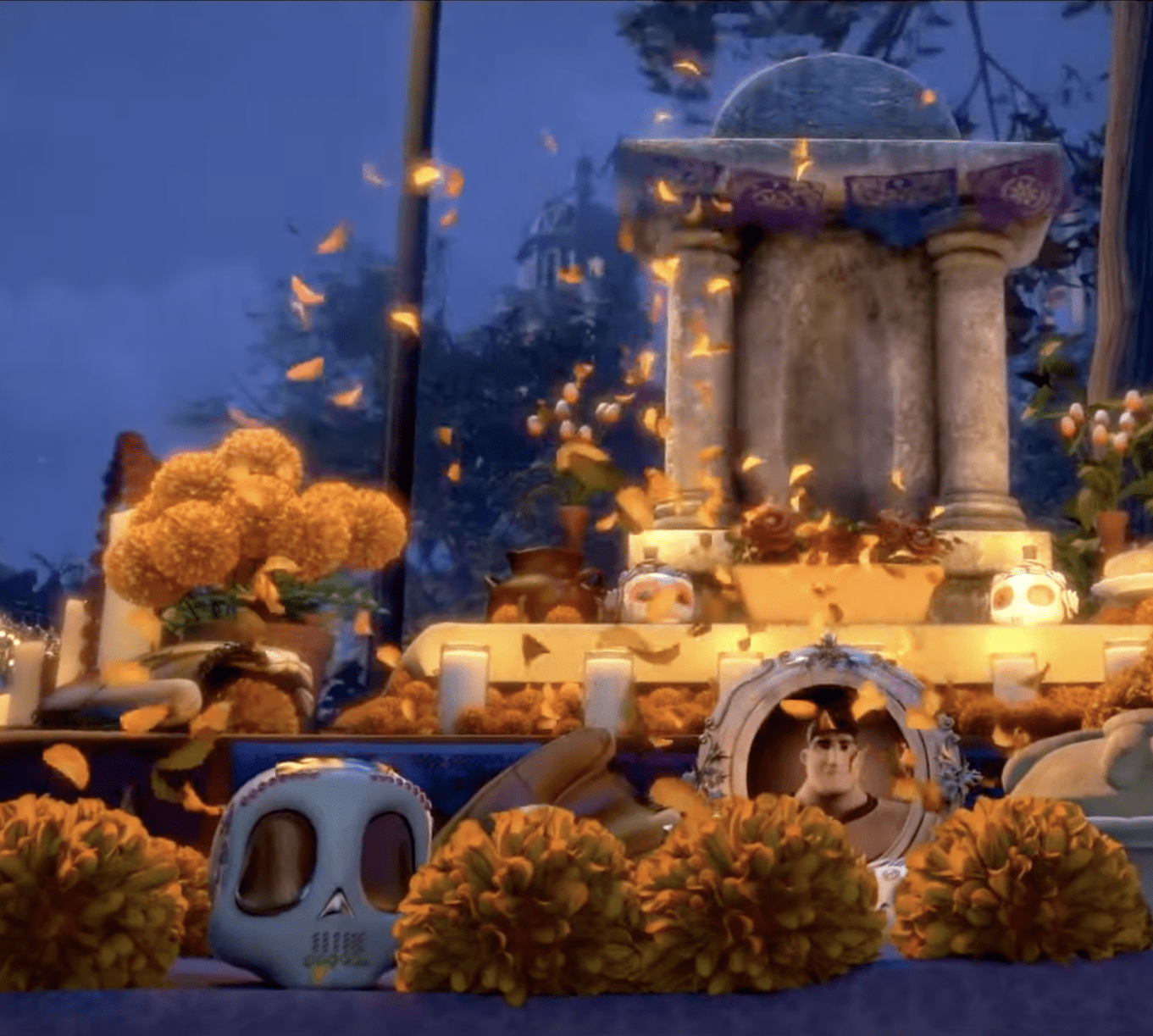 Despite some script quirks and animation hiccups, "Salma's Big Wish" surprises with its compelling story, humor, and memorable characters. This animated Day of the Dead movie is a delightful addition to Day of the Dead-themed films, emphasizing the celebration and acceptance of life beyond death. You can watch Salma's Big Wish on FuboTV.
Other Dia de los Muertos Movies: Day of the Dead Live Action Films
When it comes to films that authentically depict Día de los Muertos for older kids, there's a diverse range of options beyond animated features like "Coco" and "The Book of Life." This selection includes movies with prominent scenes depicting the Day of the Dead parade, such as James Bond's "Specter," as well as documentaries like "Day of the Dead: A Celebration of Life." For a deeper dive into Mexican culture and traditions, there are live-action films like "Macario."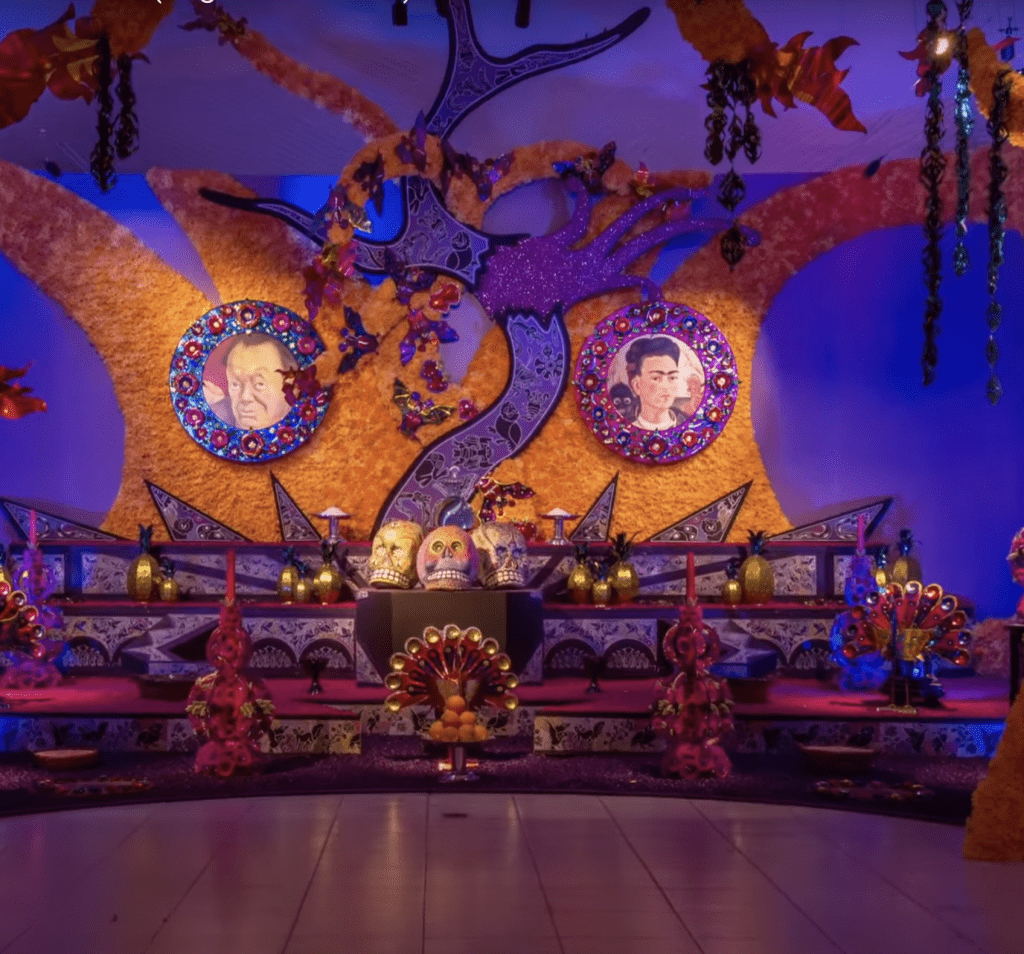 This list excludes movies that portray Día de los Muertos in a scary or horror-themed context, focusing instead on films that authentically celebrate the holiday as a joyful tribute to the lives of loved ones who have passed away. These Day of the Dead movies offer older kids both cultural enrichment and an opportunity to explore this Mexican tradition.
Day of the Dead: A Celebration of Life
In the documentary "Day of the Dead: A Celebration of Life," this enduring Mexican tradition, known for its vivid colors and profound significance, is brought to life for audiences worldwide. With heartfelt insights from Mexican personalities, the film weaves together past and present, sharing a tapestry of captivating stories that are both enlightening and deeply moving.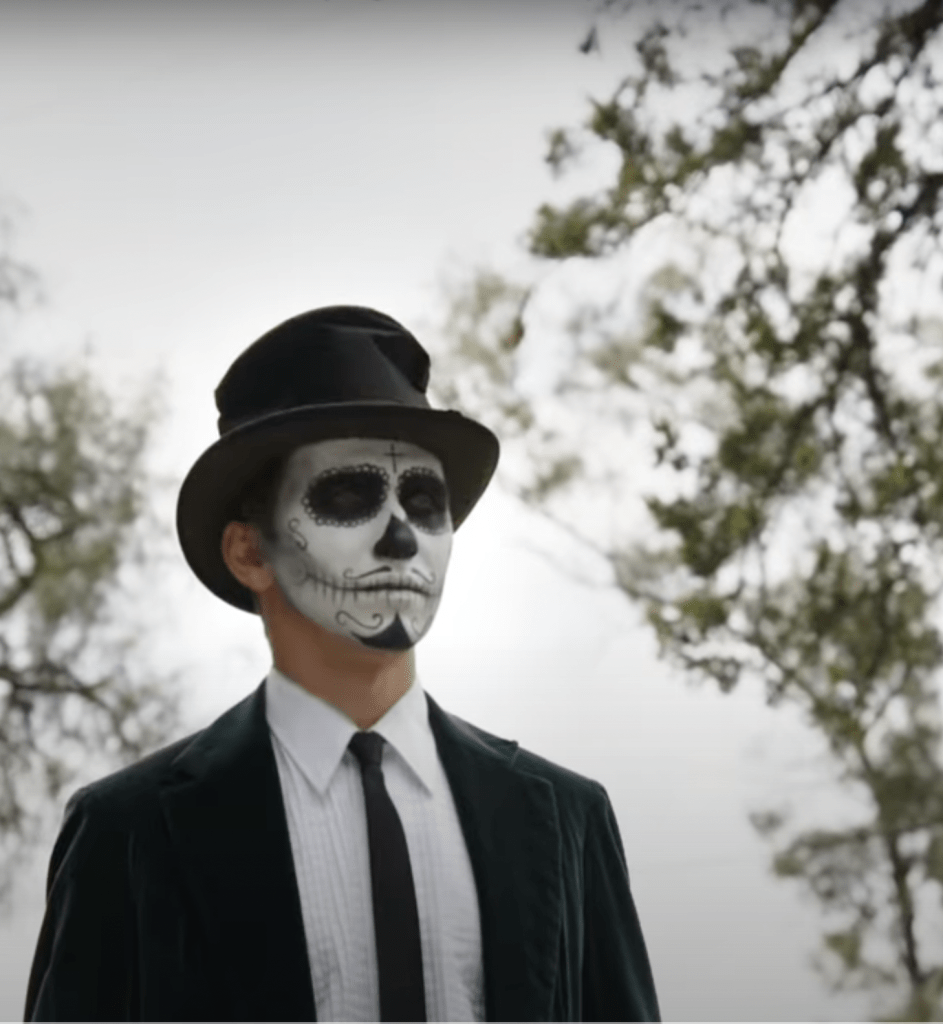 This modern exploration of the Day of the Dead offers a poignant glimpse into the sacred rituals and profound reverence that characterize this cherished holiday, allowing viewers to gain a richer understanding of how people honor the spirits and celebrate this meaningful tradition in Mexico. You can see the complete documentary in Spanish with English subtitles below.
Macario
"Macario," a classic black and white film from the 1960s, takes you on a journey into the mysteries of life and death. It all begins during the vibrant Dia de los Muertos festival in Mexico, where we meet a man named Macario. He bravely battles against Death itself, but ultimately comes to accept that death is an inevitable part of our existence. This thought-provoking film encourages us to reflect on our own lives and the inescapable destiny we all share.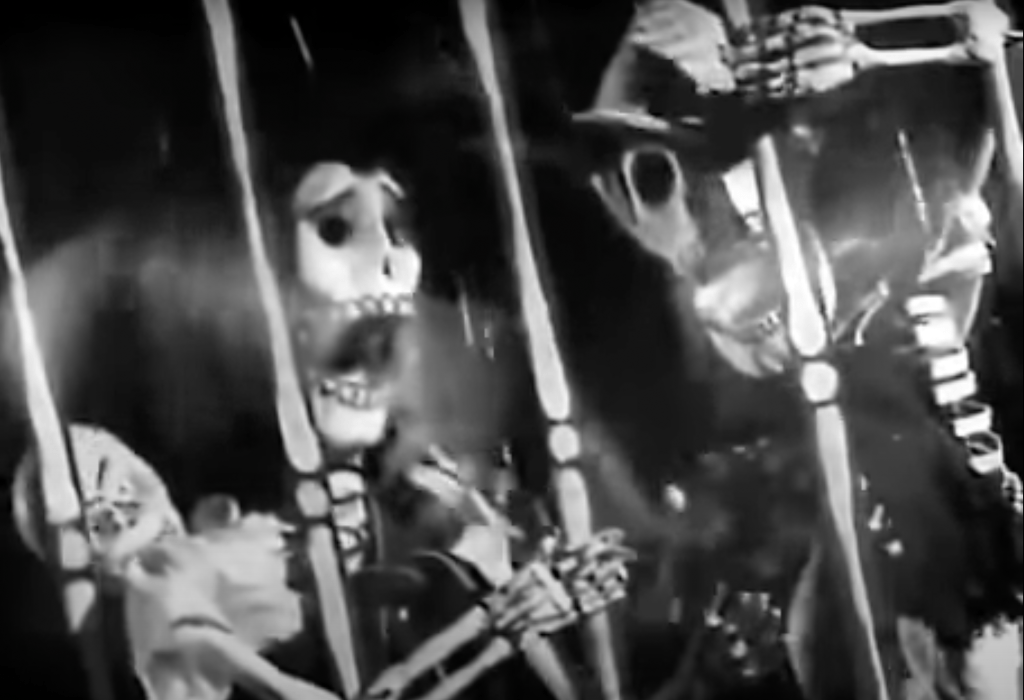 While it may be more suitable for older teenagers due to its deep themes, the movie's portrayal of Dia de los Muertos adds a unique and culturally rich layer to its exploration of life and mortality. This classic film is a thought-provoking addition to any teen's movie night, sparking meaningful conversations about mortality and the beauty of cultural celebrations. This Day of the Dead movie is in Spanish and you can watch the entire movie on Youtube below.
James Bond Spectre
"James Bond Spectre" is an action-packed movie that's perfect for a fun night with teenagers. What makes it stand out is a stunning opening scene that takes place during the Dia de Muertos parade in Mexico City. It feels like you're right there amidst the colorful celebrations of the Day of the Dead, adding extra excitement to the film.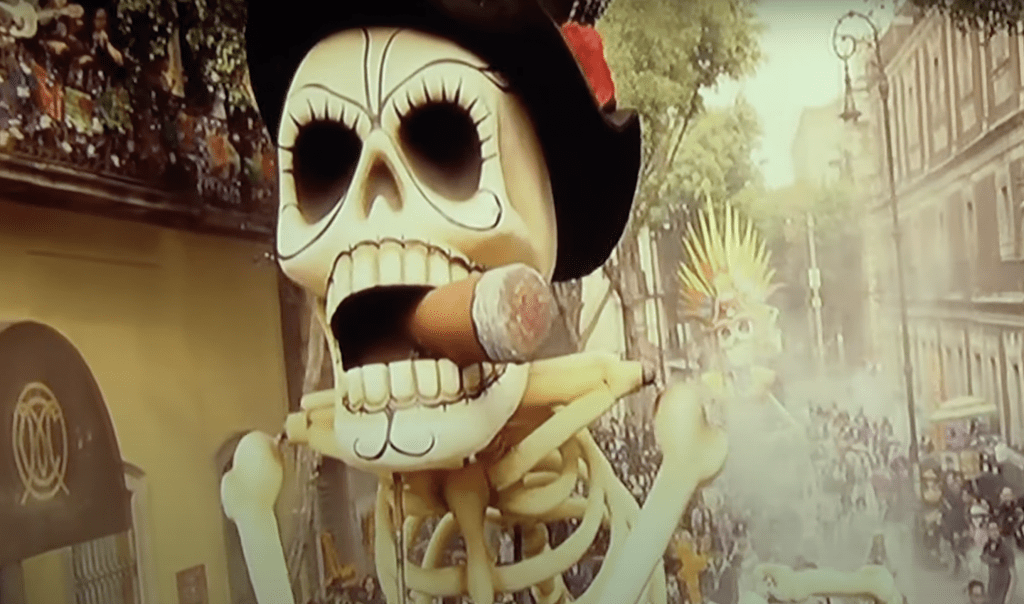 This scene beautifully captures Dia de Muertos parade, showing its lively atmosphere. It's not just visually stunning but also a chance to feel like you're right there during the parade. Bond's thrilling adventures amid the vibrant processions and elaborate costumes create an unforgettable cinematic moment that will entertain and inspire teens. You can rent or buy James Bond "Spectre" on Amazon.
This movie inspired many people to travel to Mexico during the Day of the Dead celebrations. Besides Mexico City many other Mexican cities celebrate the this day in a grand way. I recently wrote about the unique celebrations for Day of the Dead in Mazatlán, where the Dia de Muertos traditions blend with art.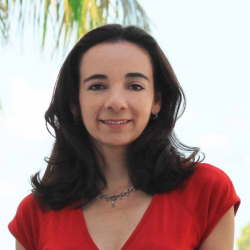 Latest posts by Paula Bendfeldt-Diaz
(see all)