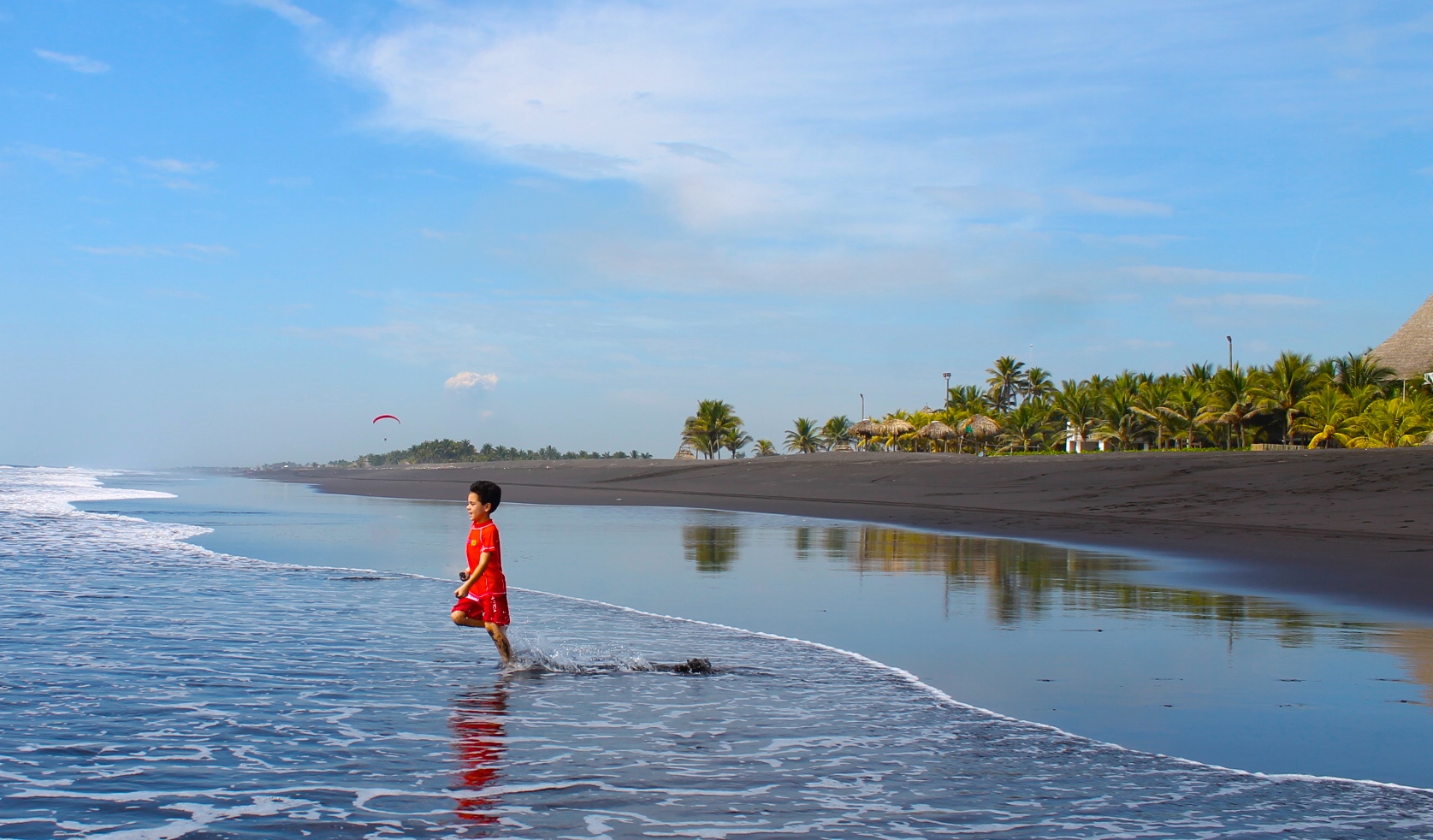 I was born in Guatemala and as a child my family had a beach house on the Pacific coast. I grew up thinking that a black sand beach was pretty normal. Now I live in Florida's Gulf Coast, just minutes away from some of the best beaches in the United States. We spend most of our weekends exploring postcard worth beaches like Siesta Key, St Petersburg and Sanibel Island but my love for the black sand beaches of Guatemala has not changed. After years of being away from Guatemala I wondered if it was just me holding on to those childhood memories. As our family made their way to the beach and we explained to the kids about the Guatemala's volcanic black sand beaches my 7 year old turned to me with eyes twinkling with excitement as he pointed to the smoking Pacaya volcano and exclaimed: "beaches of sand from lava rocks?!" I just had to agree that sounded really cool.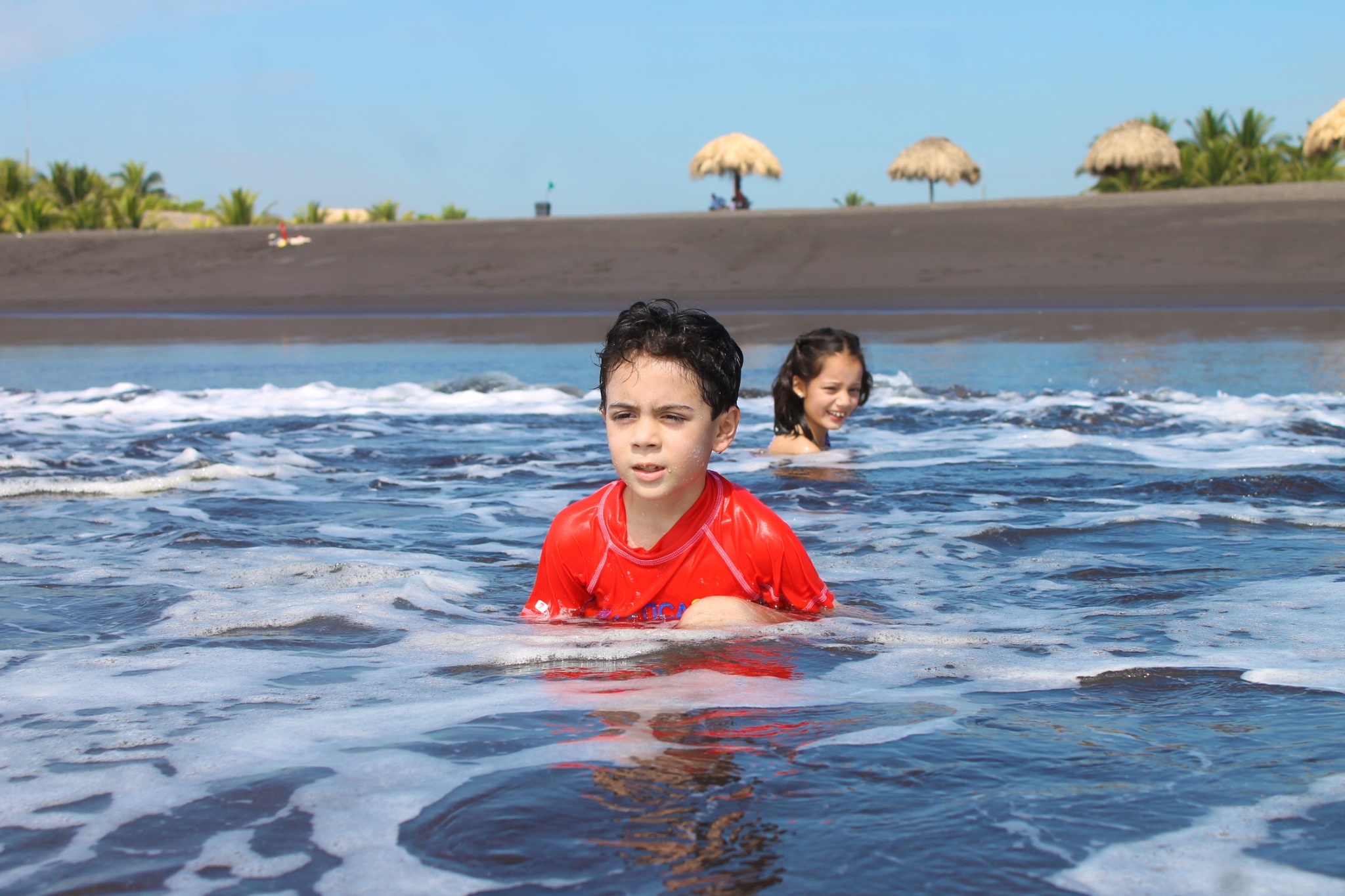 After our house in Likin was washed away along with hundreds of others in the early 90's I would usually go to Monterrico and stay in one of the countless hotels but this time we where traveling to a friend's house just minutes away from Puerto de San Jose. I was a bit concerned as both of my kids are beginner swimmers and Guatemala's Pacific coast is known for it's strong currents. The powerful surf here crashes into the beach at odd angles and the waves are much larger than in Florida. But as the kids ran towards the ocean I was thrilled to see there was a large area where the beach was flat and the water was only a few inches high with almost no waves, like a kiddie pool.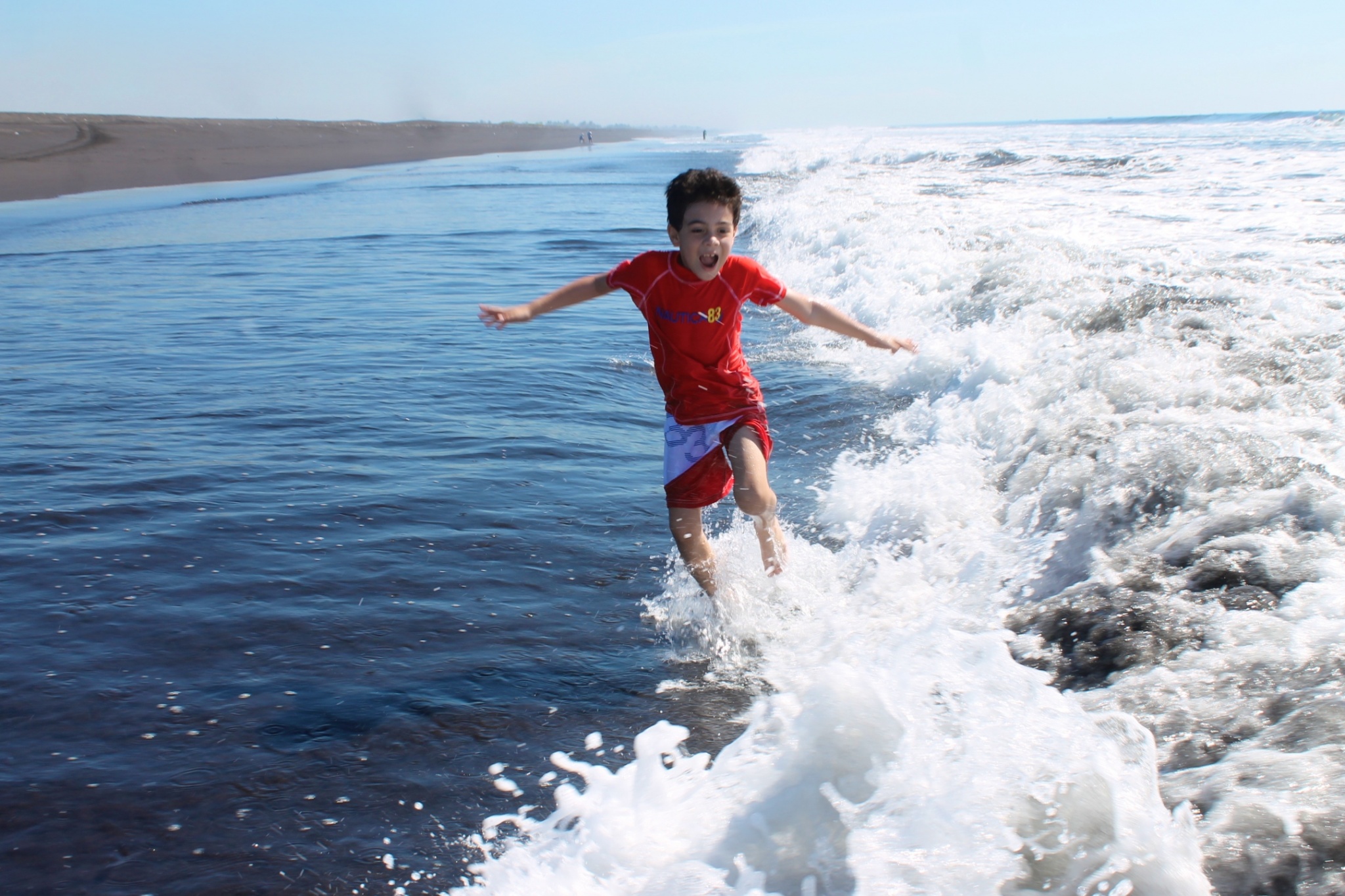 We spent hours watching the kids play on the shore, jumping over the small waves and catching crabs with the help of the life guard who went out of his way to make our day special. Since we where the only ones at the beach he took the time to teach the kids how to dig for crabs and even shared with us interesting information about different types of crabs and snails that he caught and about the different currents. This is what I love about Guatemala, people really go out of their way and are so nice!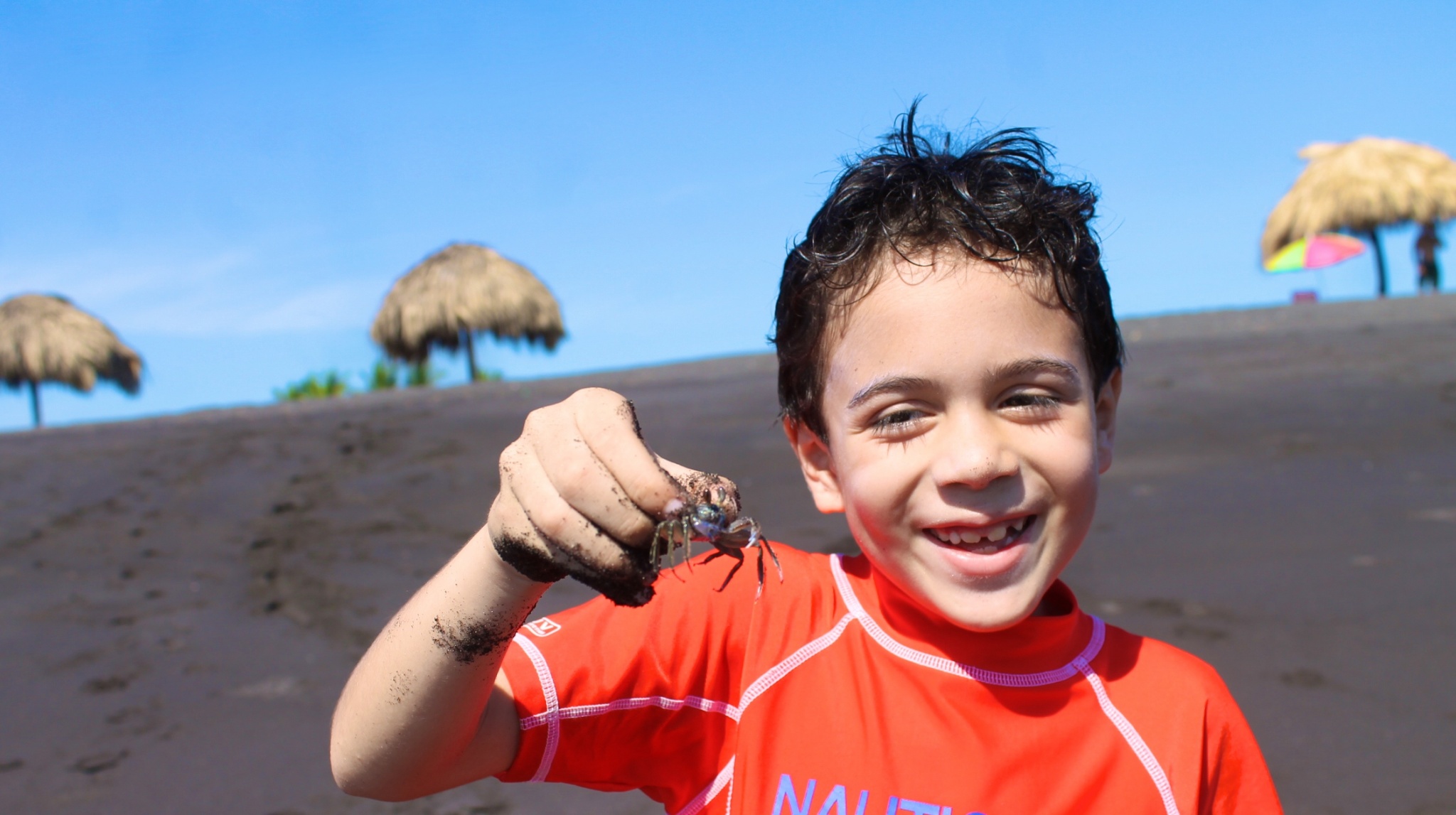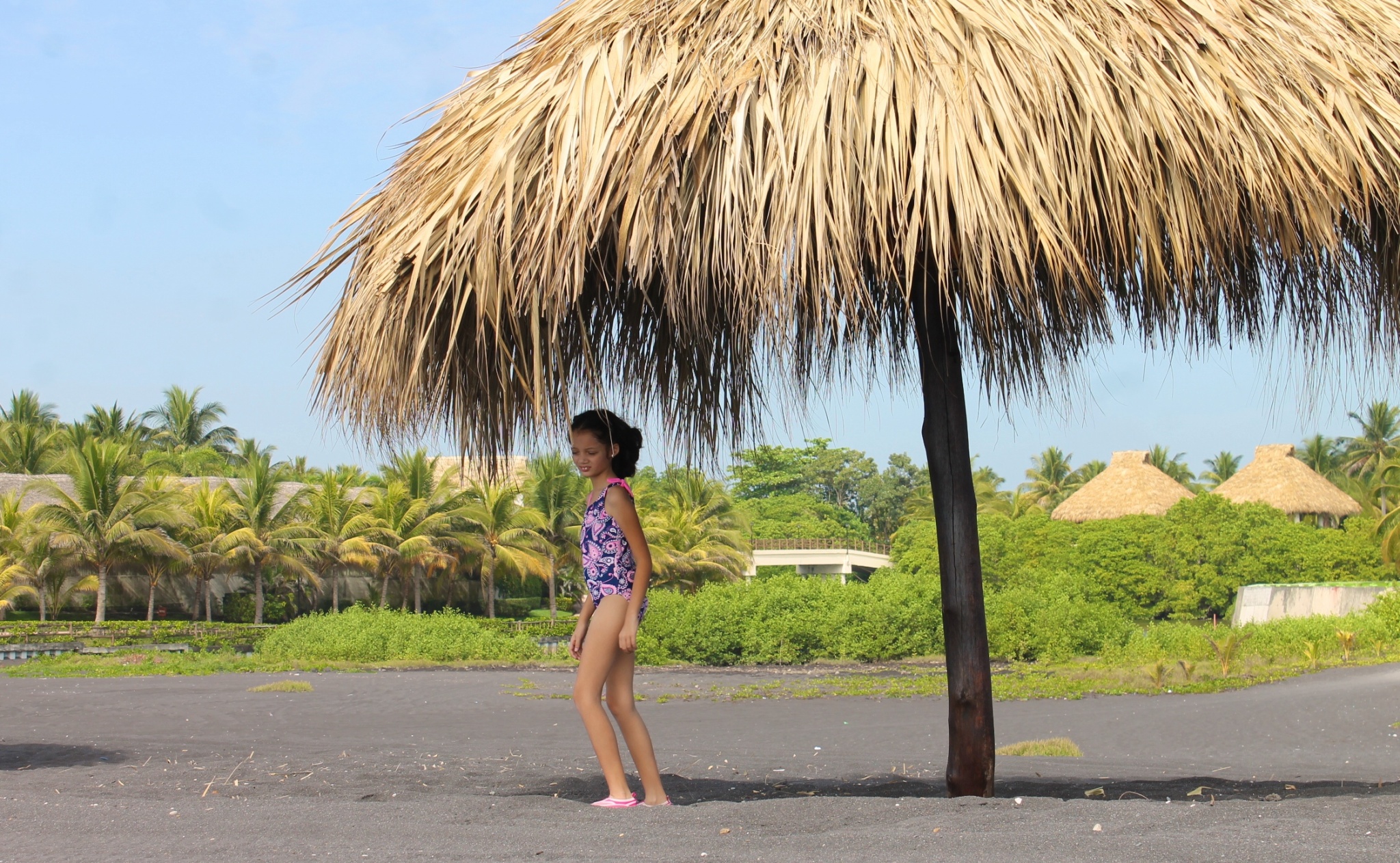 The next day the kids could not wait to get back to the beach. After breakfast we set all of our beach gear under one of the small ranchos that lined the shore. We helped the kids build sand castles and we enjoyed the warm water. We had to slather tons of sunblock on the kids as the sun is really brutal even in December, so they look like white lab mice in most of these pictures.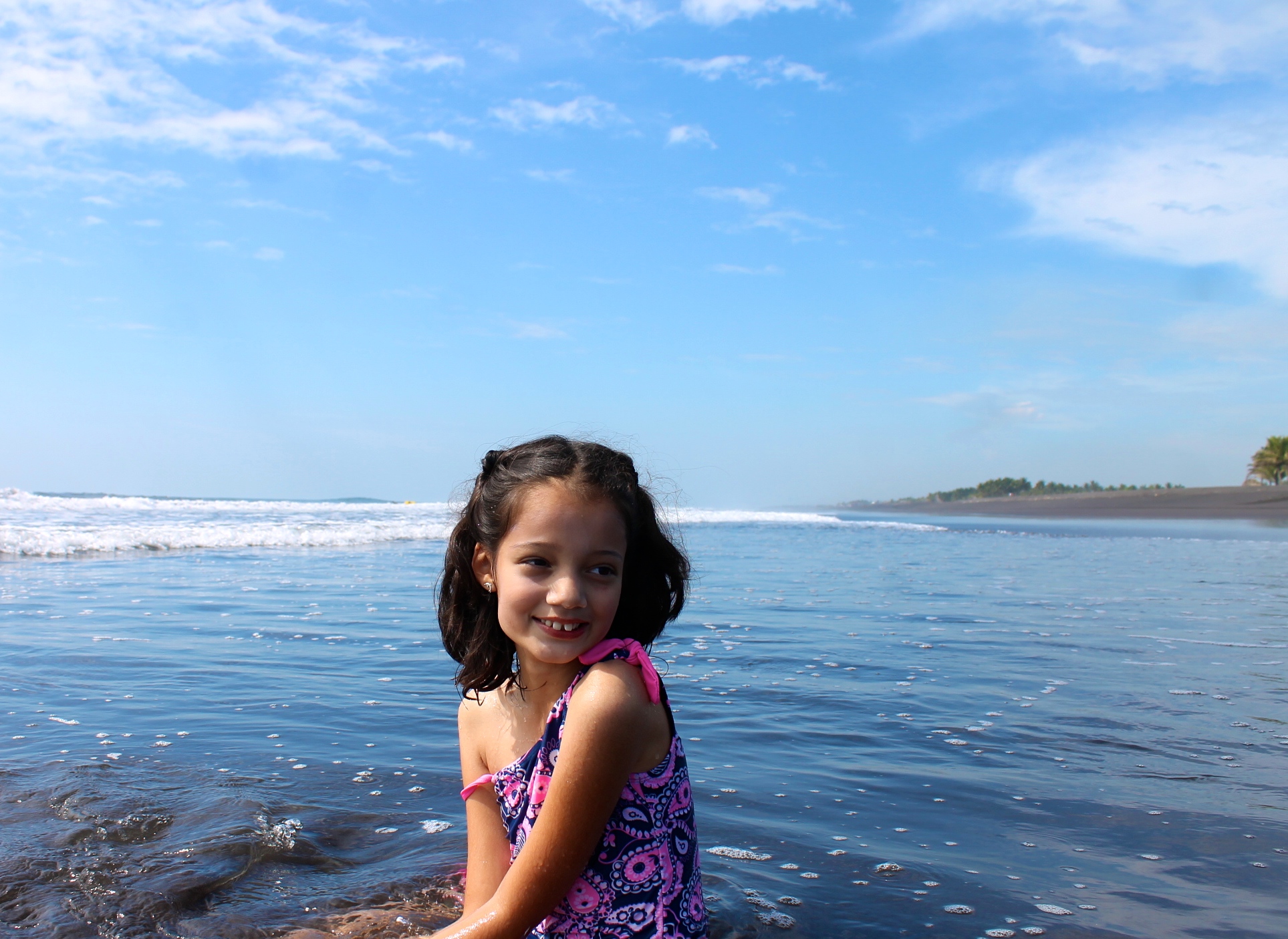 The lifeguard explained that we had come at a great time and that the beach was a lot calmer in November, December and January than in other months, but even though the ocean was really calm we did have to get out of the water once or twice during our time there when the lifeguard spotted rip currents or alfaques. So if you go make sure to know how to spot rip currents.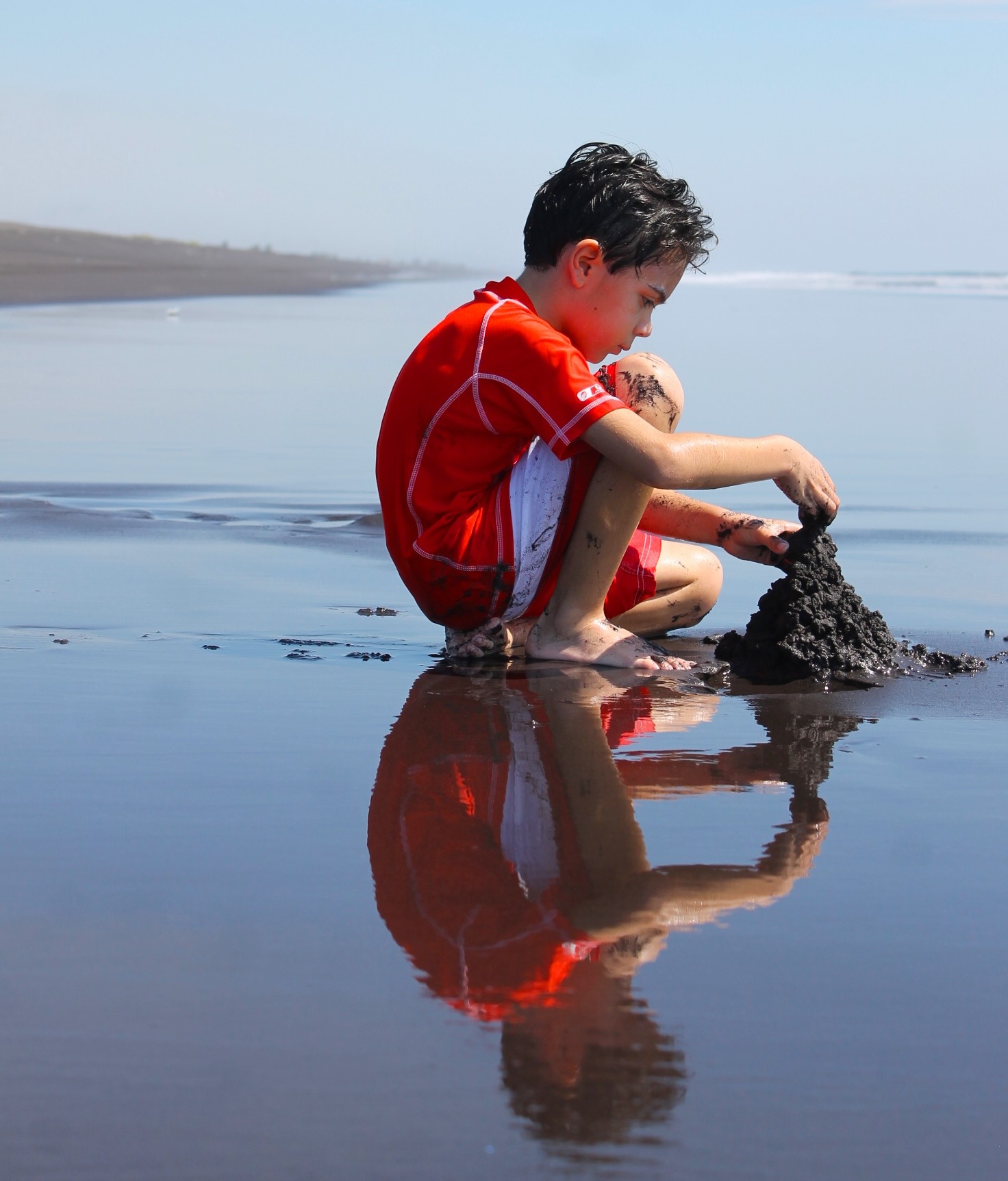 There is something about these black sand beaches: the color of the sand, the rough seas, the beach that seems to extend endlessly on both directions. There is a strength, a passion, a force in Guatemala's Pacific coast beaches that you do not feel at a Florida beach or in the Caribbean. The ocean here reflects what I love about Guatemala: it's wild, dramatic, strong, passionate, fierce and filled with contrasts, the sky is bluer, the sun burns hotter and even the sunsets seem to be more dramatic!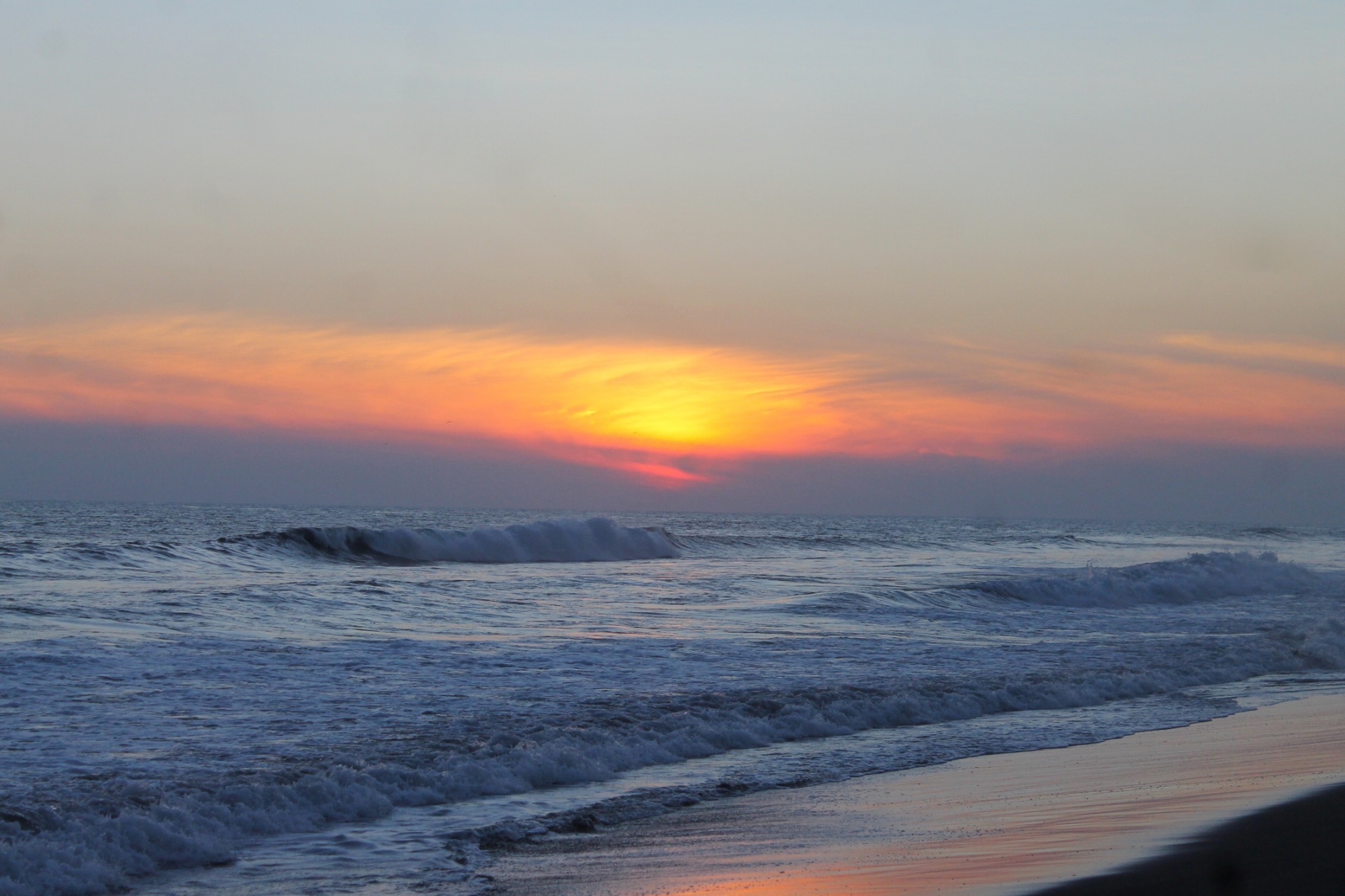 Best Beaches in Guatemala's Pacific Coast
Puerto San Jose is about 2 and a half hours from Guatemala city and about 2 hours from Antigua. But if you are headed to the Pacific coast I would highly recommend Monterrico as there are many fairly inexpensive hotels and restaurants there, one of my favorites is Utz Zaba. The trip to Monterrico is also very interesting as you need to cross a canal on a ferry that will carry your car, or you can take a bus to La Avellana where ferries and lanchas depart to Monterrico. There is a large wild life reserve and two sea turtle and caiman hatcheries and depending on the season you can witness baby turtles being released into the ocean. The tortugario is located in the Biotopo de Monterrico or the Monterrico reserve and you can also take tours of the mangrove swamps where there is great bird watching.
Another one of my favorite hotels is Isleta de Gaia in Las Lisas which is the perfect place if you are looking for a secluded location on an island. As is the norm in most of Guatemala there are no resort type hotels at the beach. Most of the hotels are small, many of them with bungalows both in Monterrico and in Las Lisas. If you are traveling with your family and kids renting a house for the weekend can also be a great option.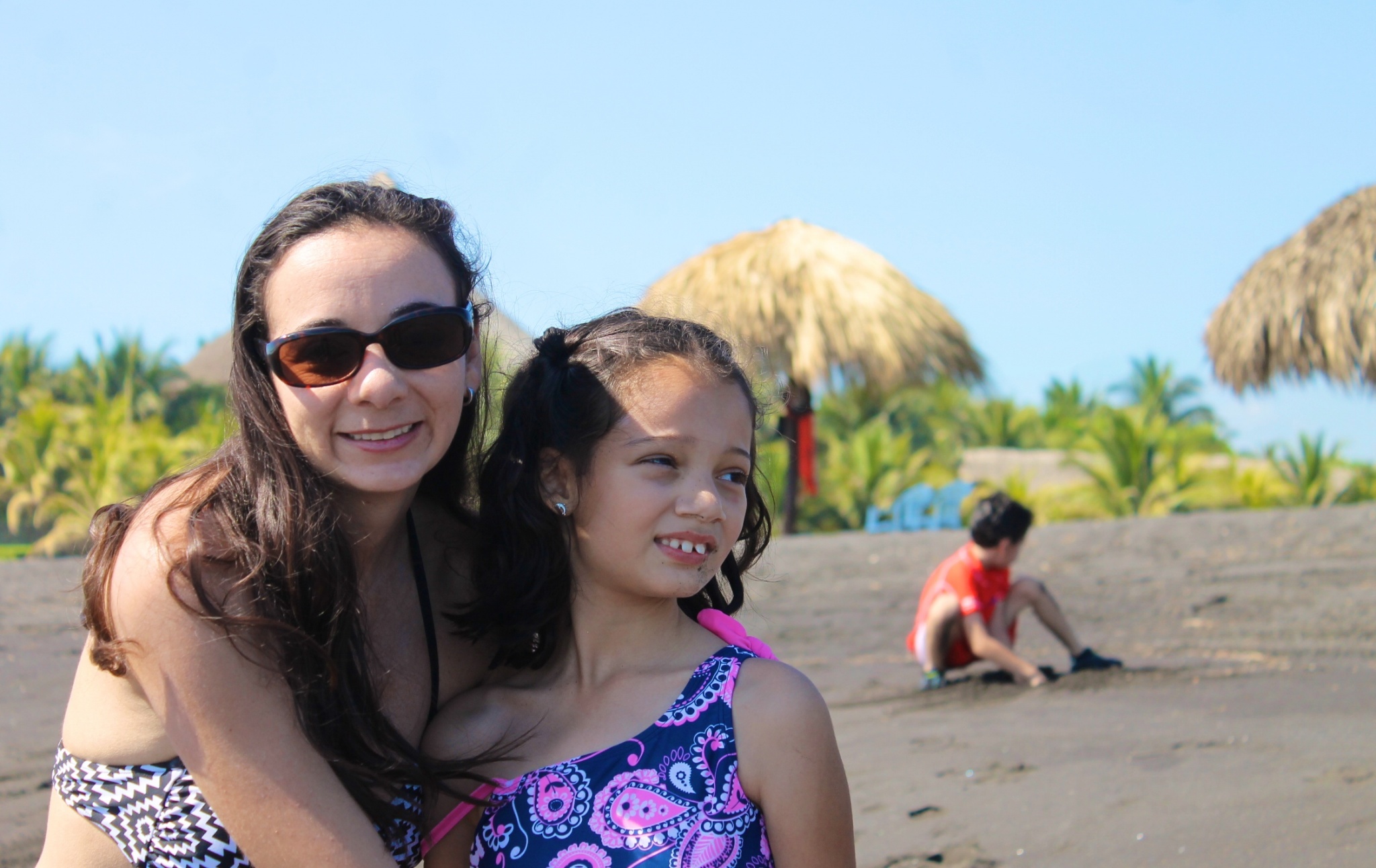 A couple of tips about black sand beaches:
Make sure you a are wearing shoes as the sand get's extremely hot.
Avoid spending too much time at the beach between noon and 3 pm as the sun is really strong and make sure to wear lots of sunblock and reapply it every hour or so, specially on the kids.
The black sand get's everywhere and will ruin your white or light swimsuits, so try to use dark or black swimsuits so that if the sand get's into the fabric you won't be able to see it. To remove the black sand from a swimsuit put the swimsuit under running water and stretch the fabric so that the sand particles are washed off.
In Guatemala's Pacific coast rip currents, locally referred to as alfaques, are common and dangerous so try to swim in areas where there are lifeguards (usually at or near hotels) or in public beaches and don't let kids venture into the ocean deeper than knee high or so.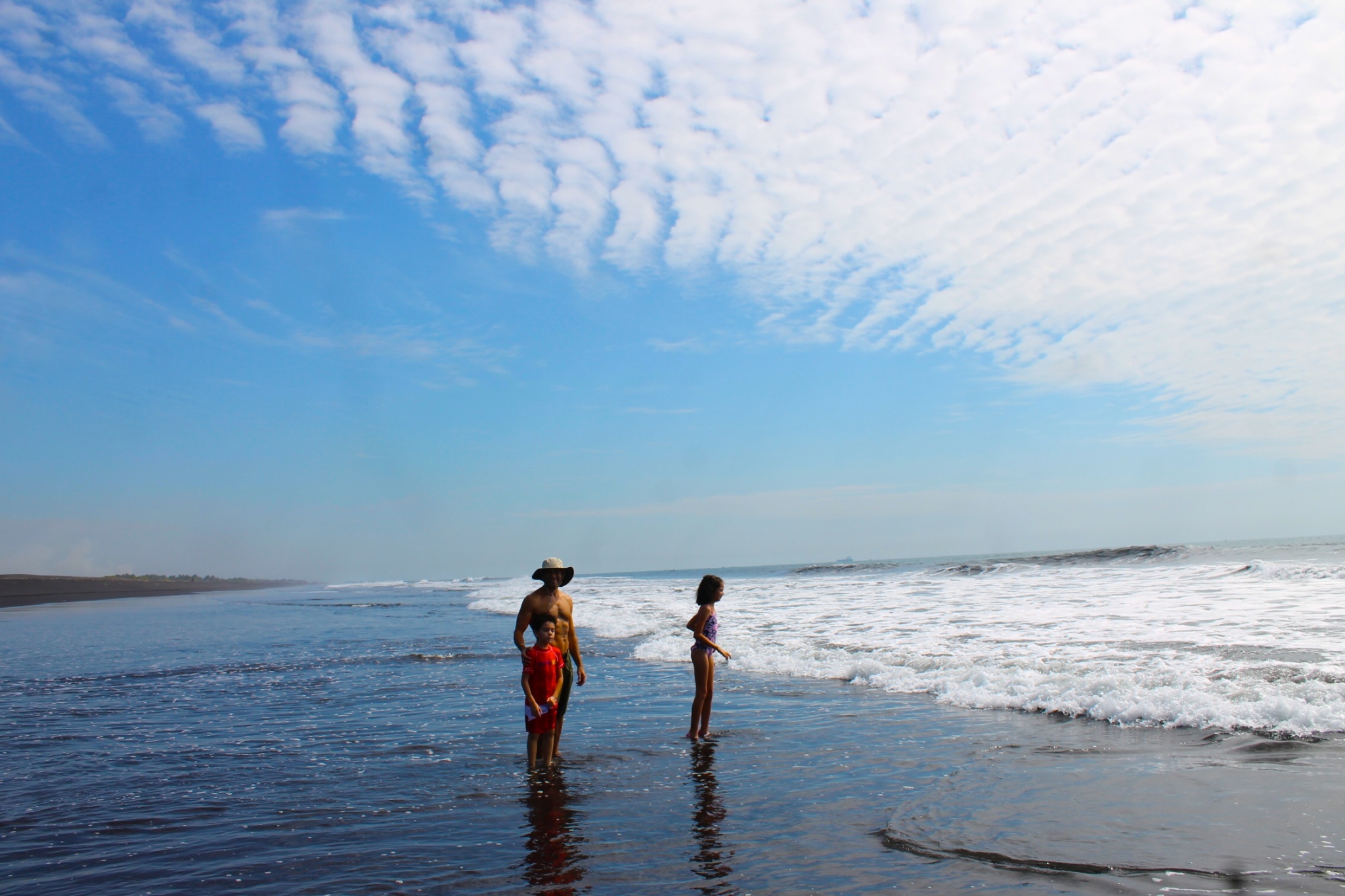 If you are traveling with kids and headed to the Pacific coast I would also recommend a stop at the Autosafari Chapin in Escuitla, it's about a 15 minute detour but well worth it. You can check out my post about the Autosafari Chapin here.