These easy Guatemalan traditional recipes are ideal to make your 15 de septiembre (Guatemala's Independence Day) or Hispanic Heritage Month celebrations. I have included some of my favorite recipes, from savory traditional Guatemalan dishes like tamales colorados, enchiladas ,chiles rellenos and Guatemala's national dish pepián to delicious Guatemalan desserts like canillitas de leche, buñuelos, champurradas and rellenitos de platano.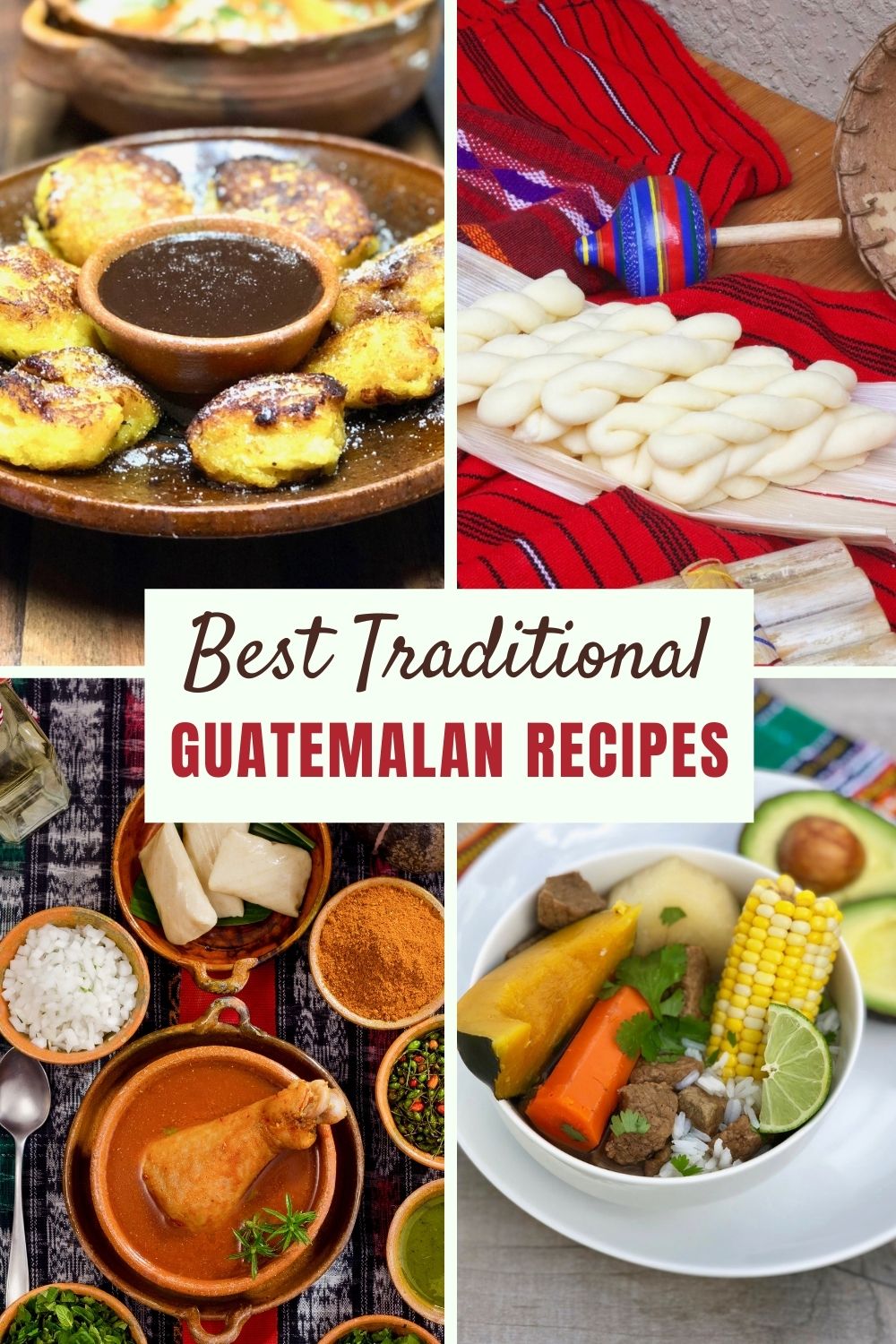 Although in my home we celebrate our Guatemalan roots every day, Hispanic Heritage Month gives us a great opportunity to connect with our culture in a deeper way. I love to share memories of growing up in Guatemalan with my kids and sit around the kitchen making the Guatemalan recipes I grew up with.
What I remember the most about 15 de Septiembre, Guatemala's independence day, is my mom dressing me up the day before in a traje típico (traditional Guatemalan clothing) for the school dance and going to the 15 de Septiembre parade downtown. And who could forget the classic "antorchas de la Independencia" (independence torches) relay races, with the runners crossing the city dressed in blue and white, the colors of the Guatemalan flag.
At home, we celebrate Guatemala's Independence and kick off Hispanic Heritage month with a 15 de Septiembre party filled with Guatemalan traditional foods, a special Guatemalan-themed cake, and fun Guatemalan crafts and activities. September 15 is not only Guatemala's independence day, it's also the anniversary of the independence of Costa Rica, El Salvador, Honduras, and Nicaragua. That is why this day marks the start of the Hispanic Heritage Month celebrations.
Best Guatemalan Traditional Recipes
2021 is Guatemala's In 2021, Guatemala is celebrating its independence Bicentennial and is planning loads of incredible activities like festivals and cultural events. So this year we're planning a specially big celebration and will be cooking some of our favorite Guatemalan dishes. I have compiled a list of the best traditional Guatemalan recipes from stews and tamales to delicious Guatemalan desserts and traditional candy.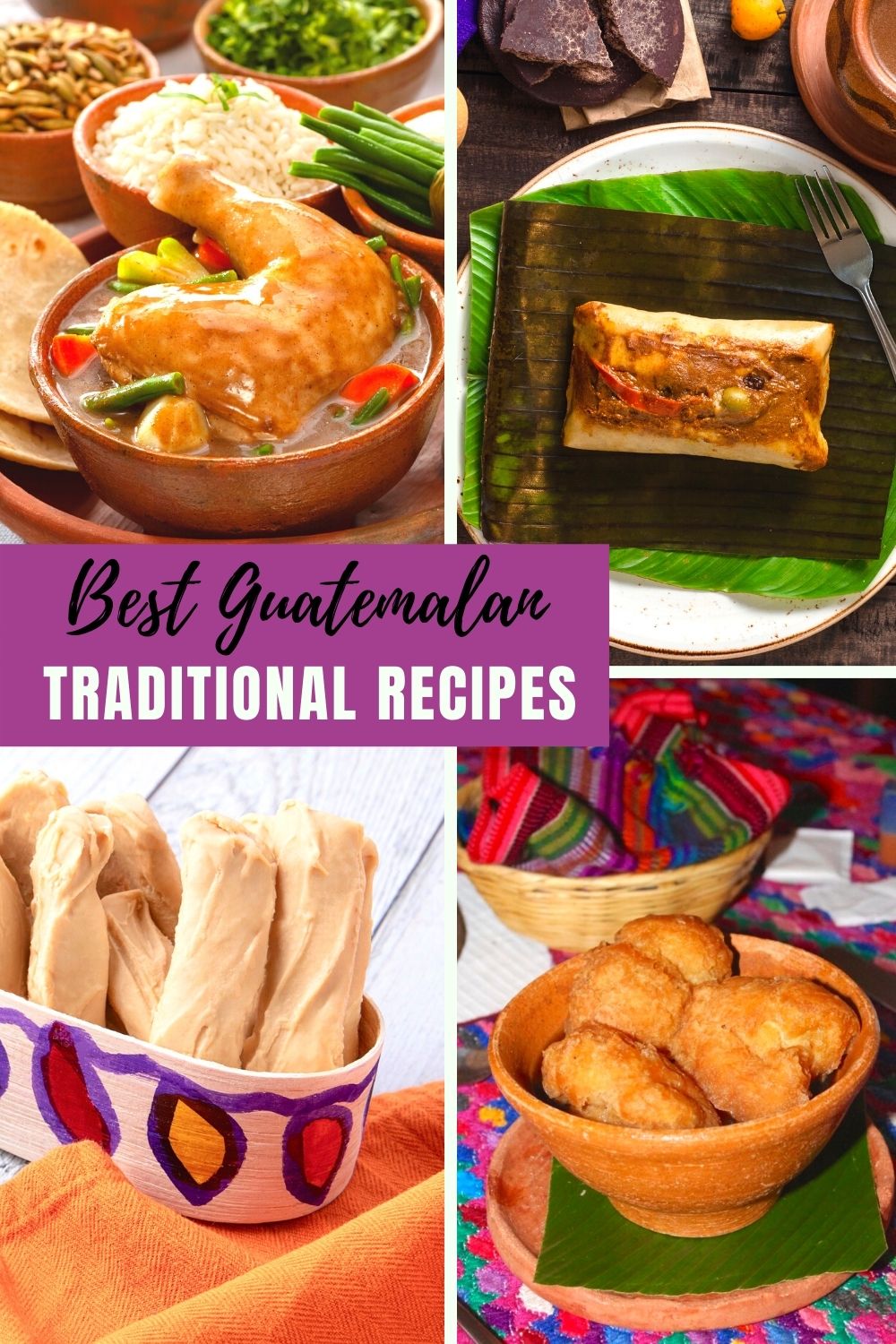 Guatemalan Savory Recipes
Guatemala dishes mix Mayan traditions and flavors with colonial influences. Foods vary widely from one region to another and when it comes to savory dishes you will find everything from tamales and stews to seafood dishes.
Enchiladas or jardineras are a traditional Guatemalan dish made with ground beef and piled high with veggies. This easy Guatemalan recipe is my husband's favorite Guatemalan food. He asks my mother-in-law to make it for him for his birthday every year and this recipe came from her.
They are very different from Mexican enchiladas most people are familiar with. Mexican enchiladas are soft rolled tortillas filled with various ingredients and drizzled with sauce and lots of cheese. While Guatemalan enchiladas, or jardineras as my grandma used to call them, consist of a toasted tortilla topped with a vegetable mixture or escabeche (beet salad), ground beef, and tomato sauce.
I love that the enchiladas are also very healthy and the perfect dish as an appetizer at your 15 de septiembre party.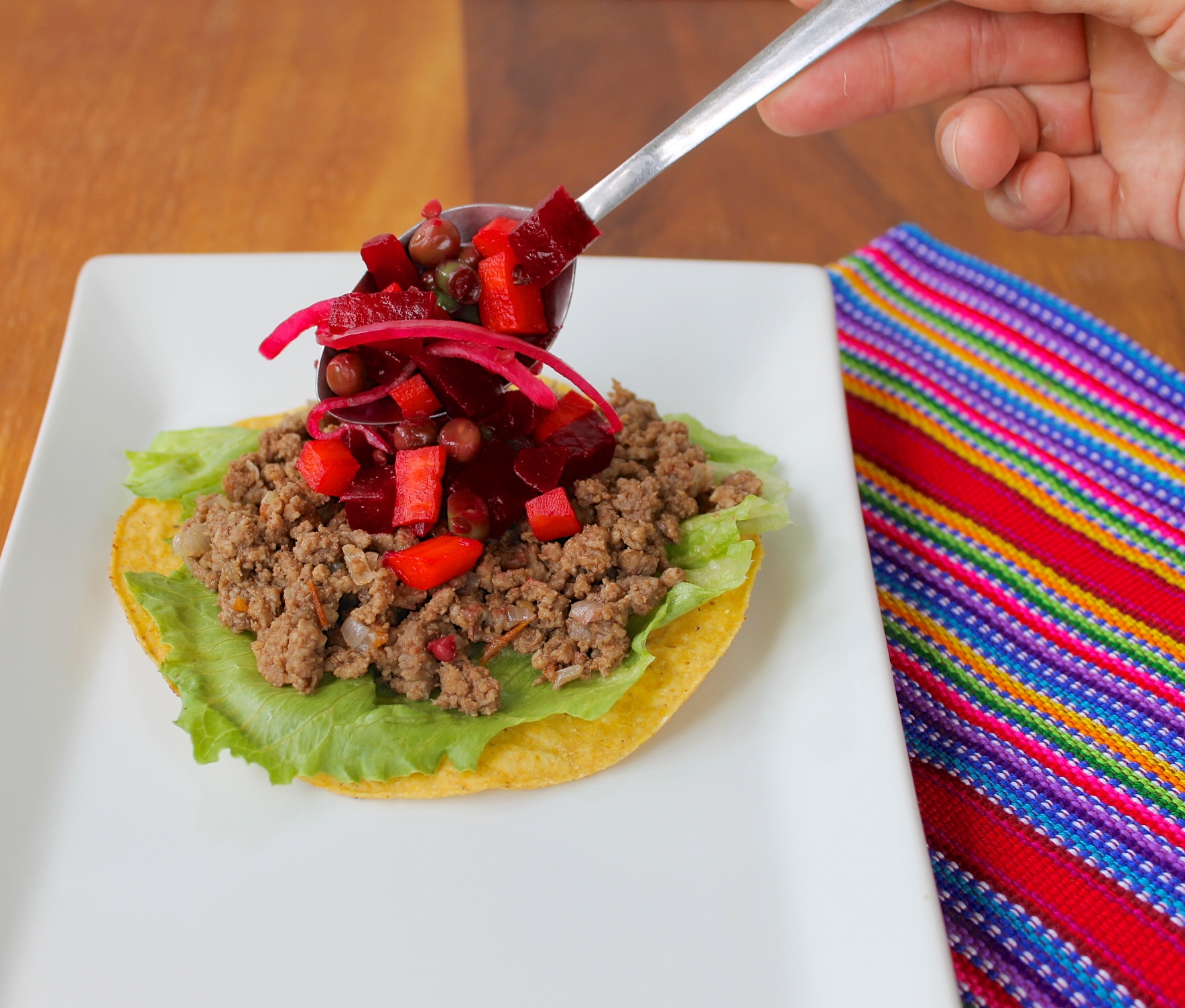 Guatemalan chiles rellenos or stuffed peppers are one of my favorite Guatemalan traditional foods and the perfect recipe to make during Hispanic Heritage Month. This Guatemalan recipe comes straight from my mom's kitchen. It is a popular Guatemalan dish made with sweet peppers, filled with a mixture of beef and veggies, and drizzled with tomato sauce, quite different from Mexican chiles rellenos. If you've never tried Guatemalan food, chiles rellenos should be at the top of your list!
Many people like to eat them inside a tortilla, which eliminates the need for cutlery. This recipe is sure to be a great addition to your 15 de Septiembre or Hispanic Heritage Month celebration!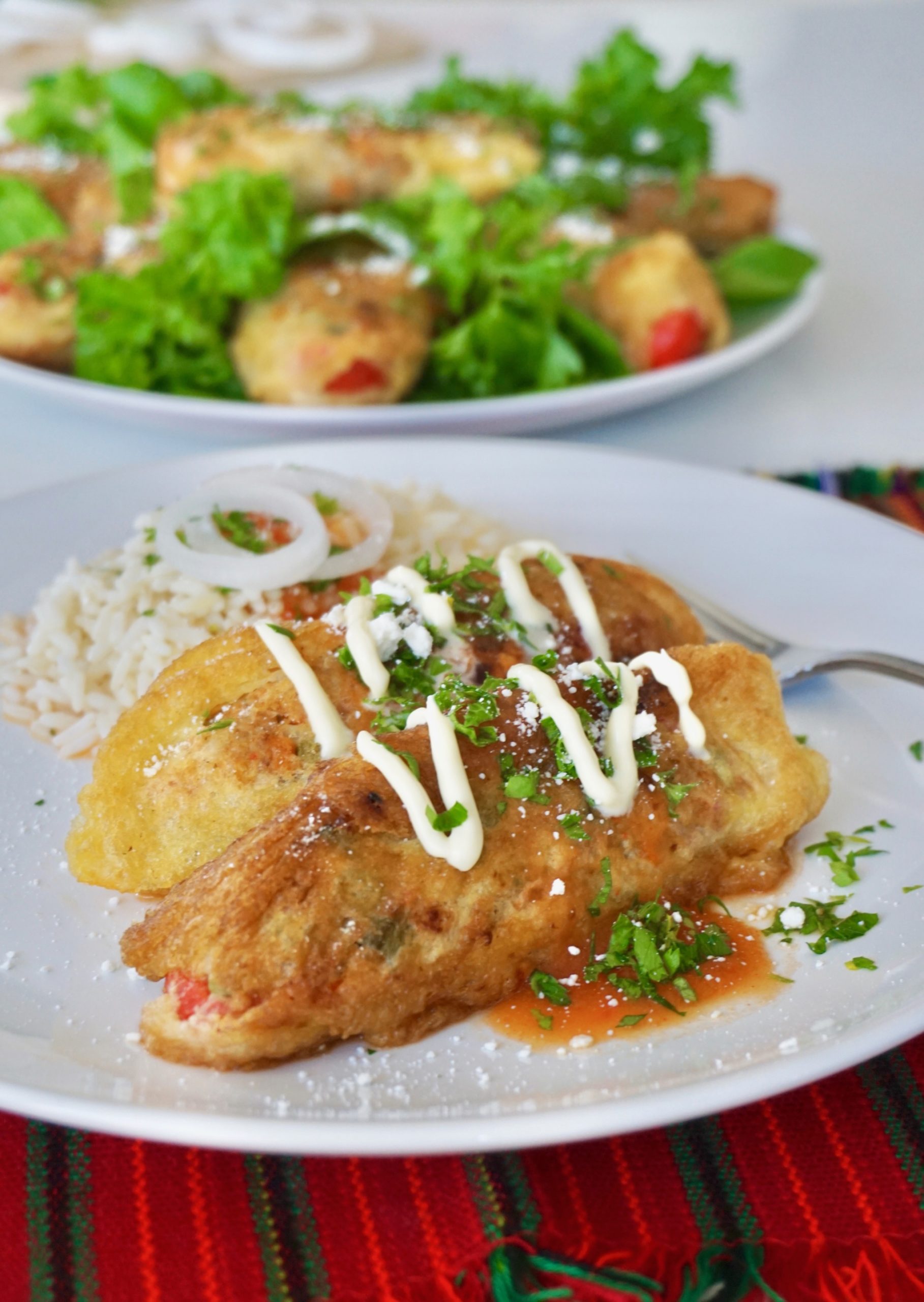 This slow-cooker version of my grandma's Guatemalan cocido recipe is an easy vegetable-and-beef stew that will be your new favorite comfort food! El cocido de res, often just called cocido, is a traditional Guatemalan dish that can be prepared in the slow cooker, making it a great choice if you're looking for an easy Guatemalan recipe.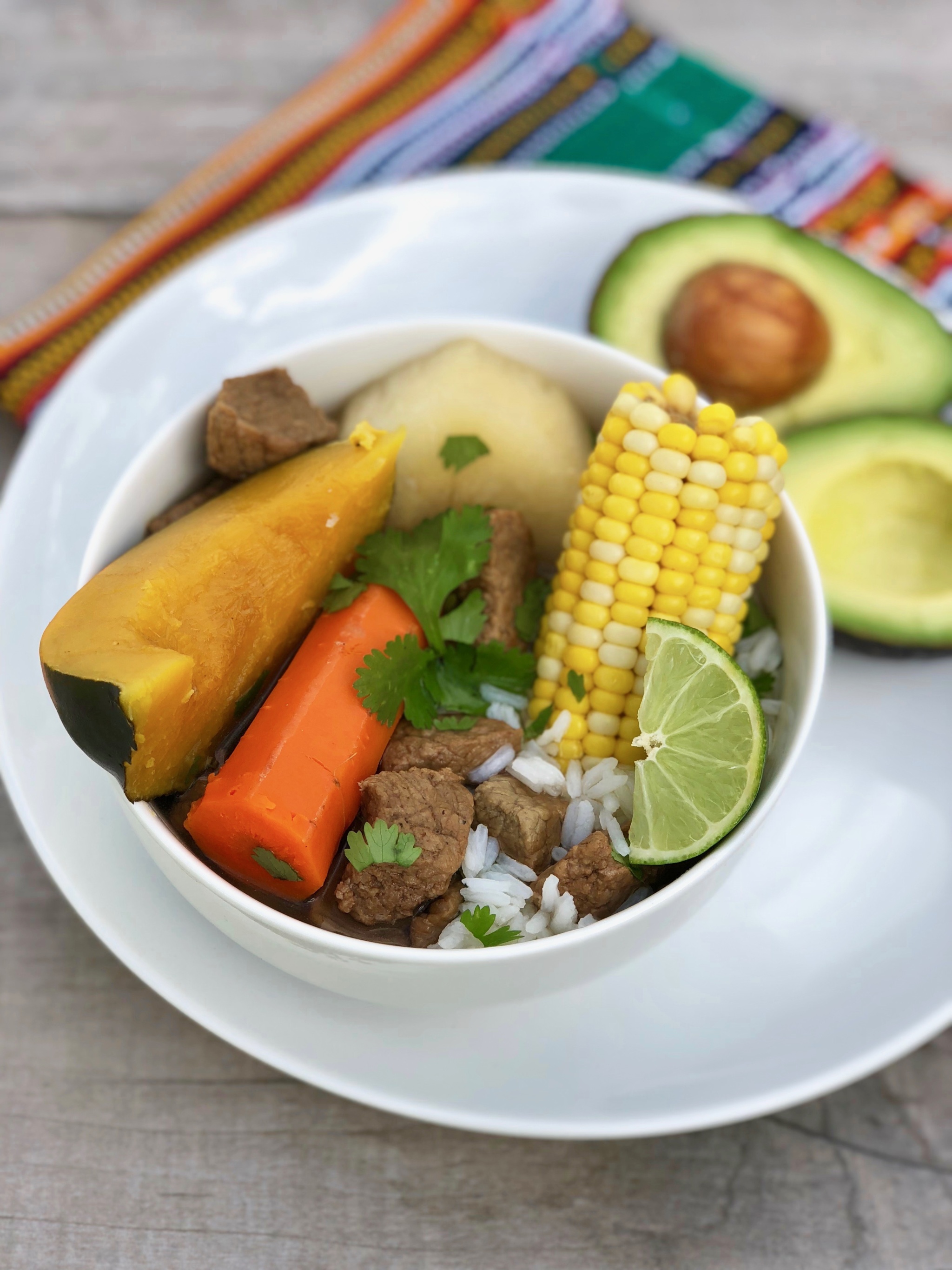 Tamales colorados are one of the most popular traditional Guatemalan dishes. This Guatemalan tamal recipe is based on my grandmother's recipe, with some personal tweaks. Made with corn masa and a chicken or pork filling and wrapped in fresh banana leaves. Larger in size and with a softer, and less dry consistency this Guatemalan tamal is a bit different from the traditional Mexican tamale.
Making tamales takes some time, but this recipe breaks down the process into step-by-step instructions that are easy to follow. So host a tamalada party with family and friends and enjoy these delicious Guatemalan tamales not only during 15 de Septiembre celebrations but any day of the year.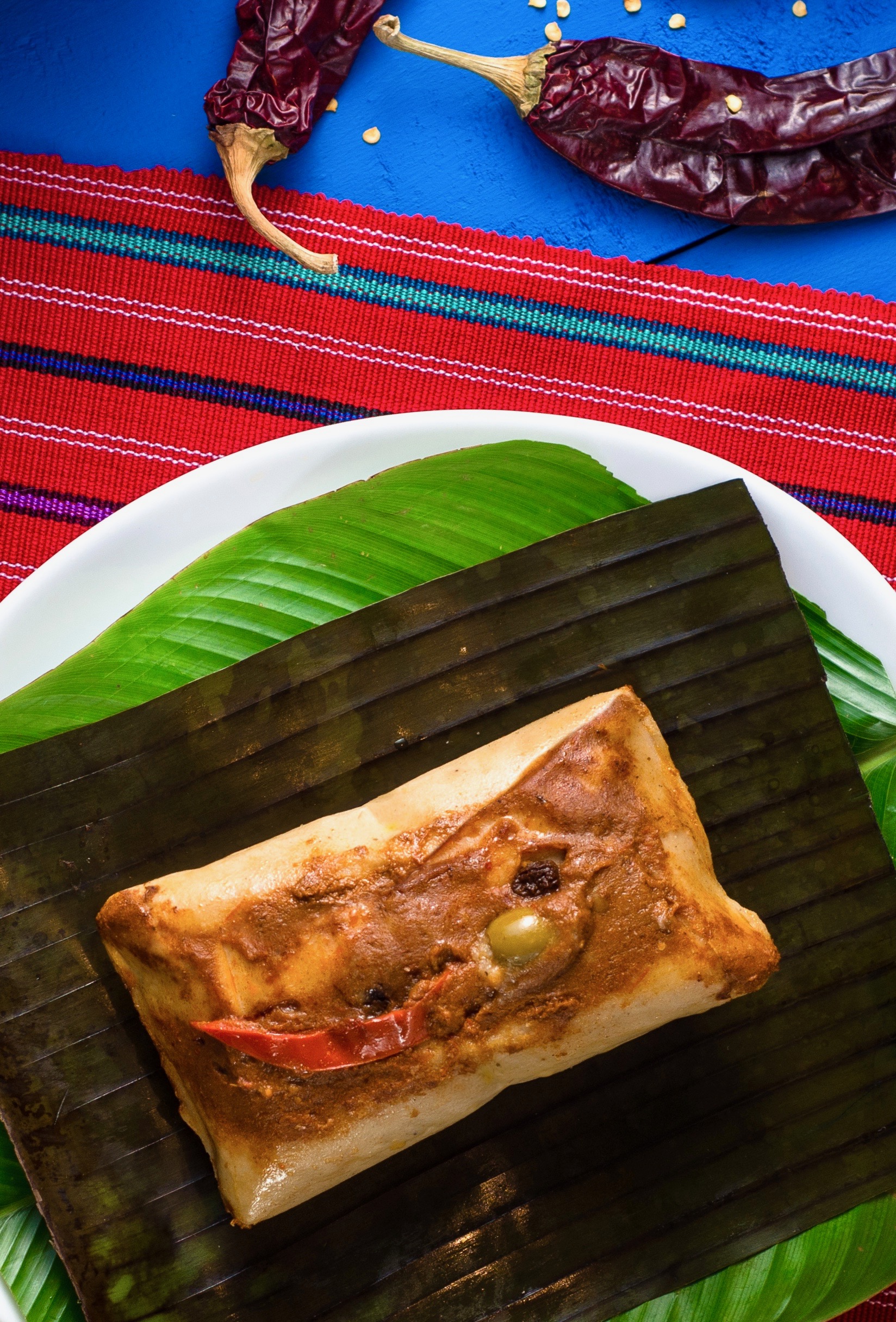 Pepián de pollo, or chicken pepián, is Guatemala's national dish and one of the oldest Guatemalan chicken recipes. This Guatemalan chicken stew is made with chicken, beef, or pork (or a combination of these meats), stewed in a tomato-based sauce flavored with roasted seeds and peppers. The addition of a couple of veggies like potatoes and carrots, with white rice as a side dish, makes this Guatemalan chicken recipe a complete meal.
Pepian is such an important part of Guatemalan culture it was declared an Intangible Cultural Heritage of the Nation. You don't want to miss out on making Guatemala's national dish!!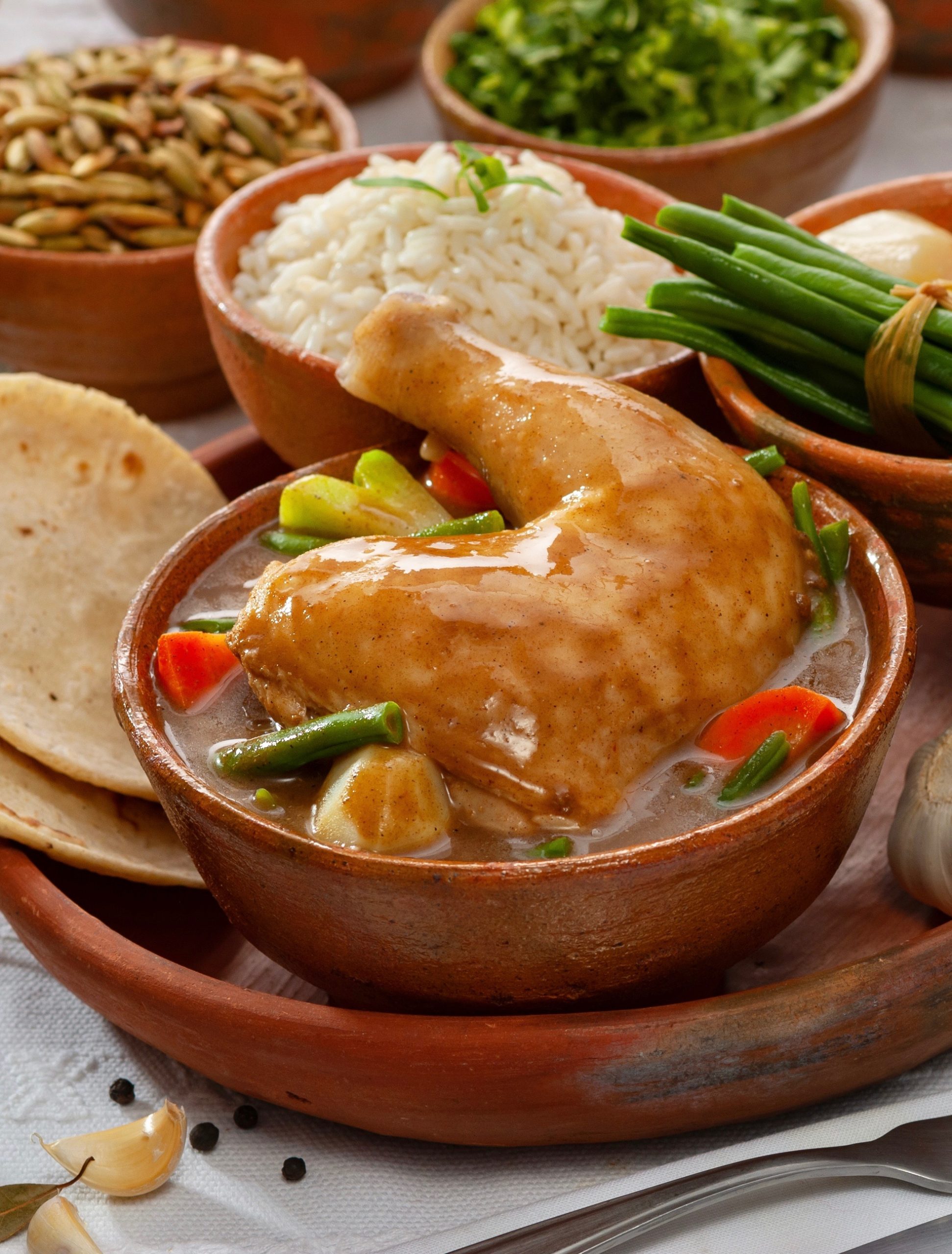 Part of the Guatemalan tamales "family," chuchitos are a corn masa stuffed with meat (chicken or pork) and a drizzle of tomato-based recado sauce. The tamal is wrapped in corn husks then steamed over low heat for a mouthwatering medley packed with incredible flavors. Of course, you can eat them any day of the year. This traditional dish is typically made during holiday celebrations and special festivities, like Guatemala independence day. So this is a great recipe to add to your Guatemalan Independence Day celebration.
Once you make this delicious recipe, you will see that making these small Guatemalan tamales is easier than you think. I hope you will be happily surprised by my step-by-step approach to this traditional Guatemalan food recipe that I am now pleased to share!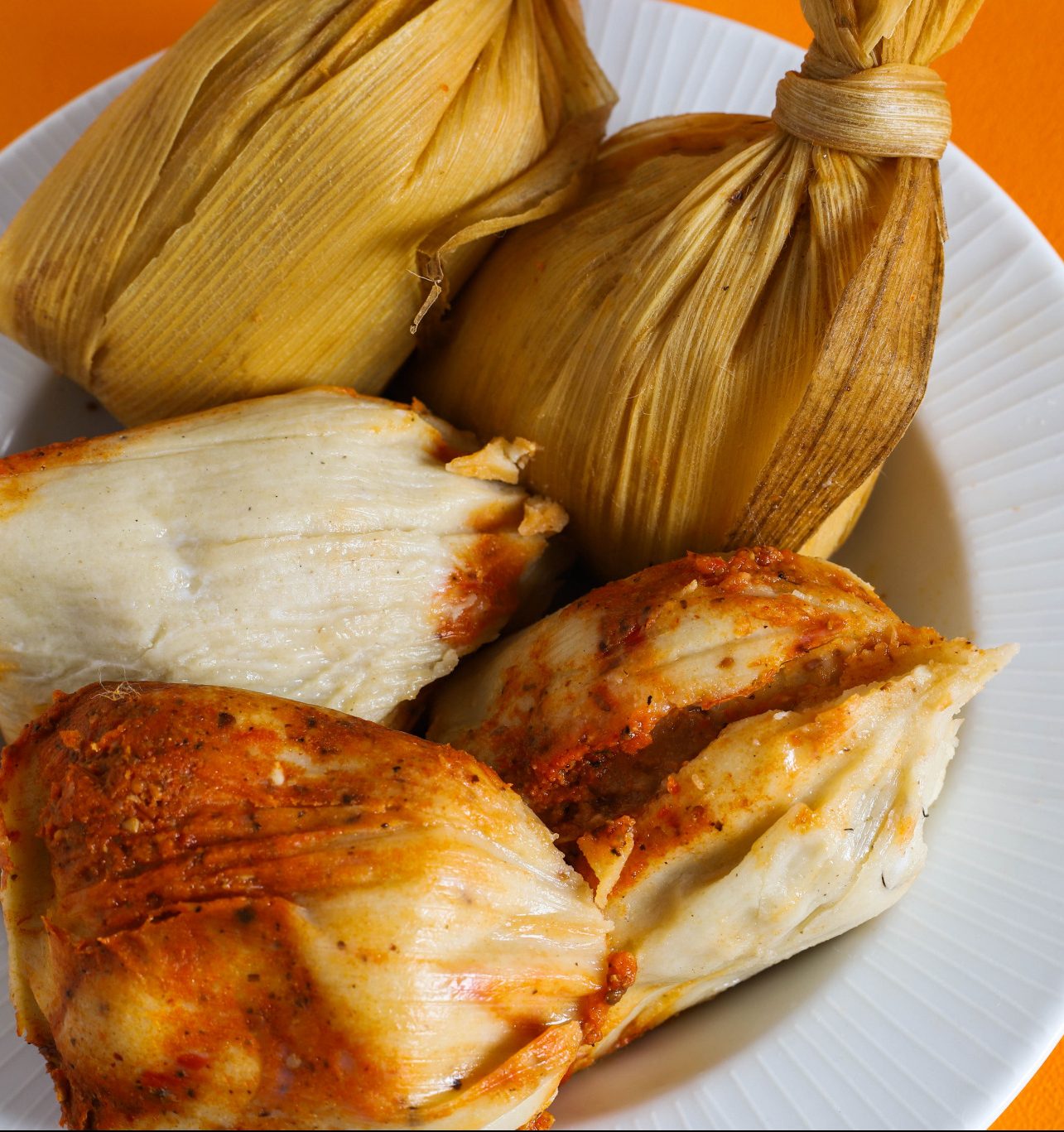 One of the unique dishes that Guatemala has to offer is the exuberant and delicious Tapado. If you're familiar with Guatemala's cuisine, you know that Guatemalans are big on stews and retain some of their Mayan heritage by utilizing maize and beans in their concoctions. Tapado, on the other hand, is an entirely different story.
This seafood stew gives you a taste of Guatemala's Caribbean flavor and Garifuna culture. Its unique taste comes from the combination of seafood, green plantains, and coconut milk.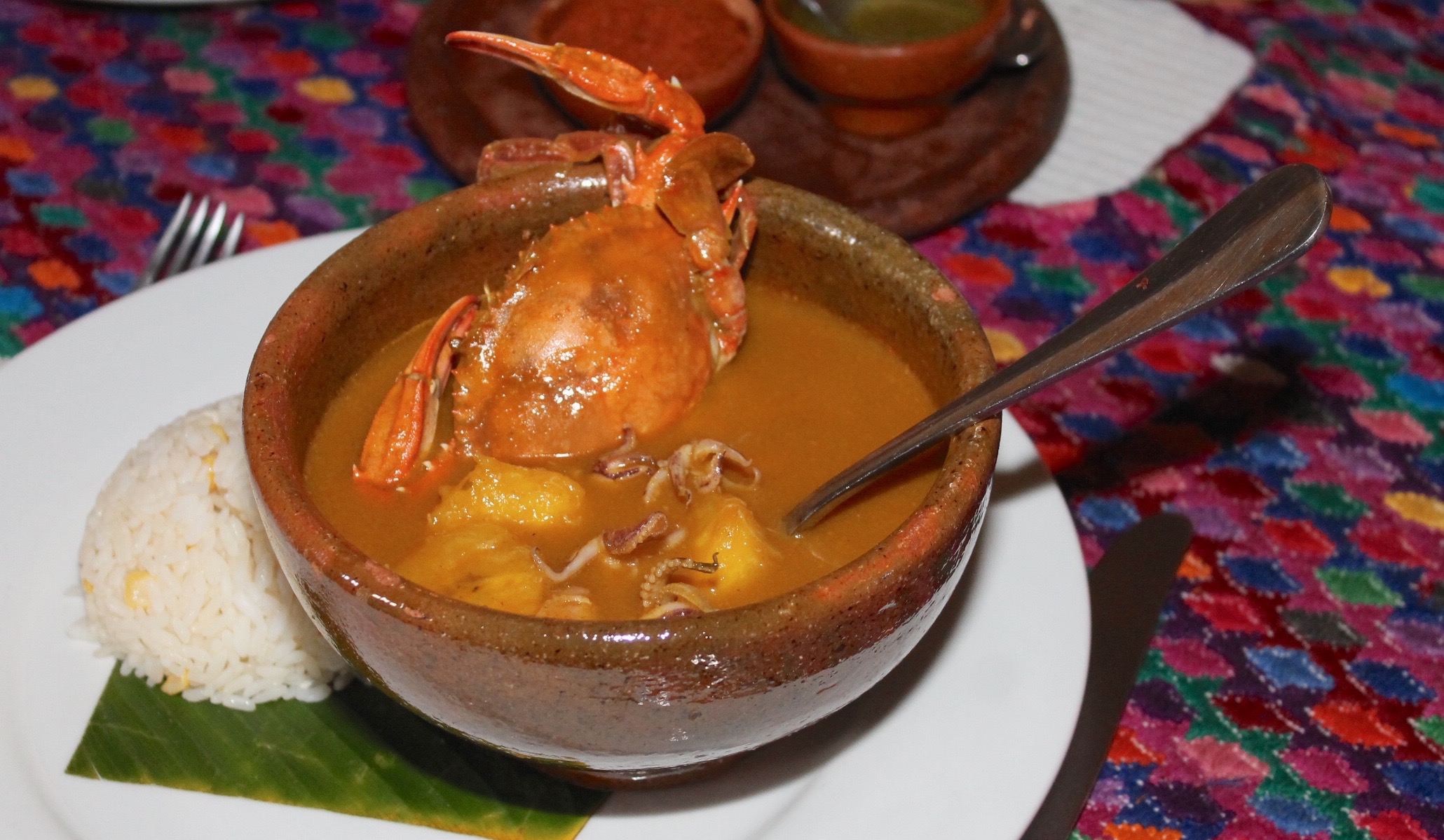 Best Guatemalan Desserts
From Guatemalan cookies and traditional candy to sweet fair foods and unique dishes, you'll find lots of delicious Guatemalan dessert recipes to choose from.
If you're looking for the best Guatemalan rellenitos de plátano recipe, you've come to the right place. Rellenitos are made with ripe plantains, filled with refried beans, and covered in sugar. This sweet plantain recipe is one of the most delicious Guatemalan foods you will ever taste!
This is a really easy Guatemalan recipe that you can make in less than 30 minutes. This is a great authentic Guatemalan dessert to make at home with the kids and enjoy while celebrating independence month!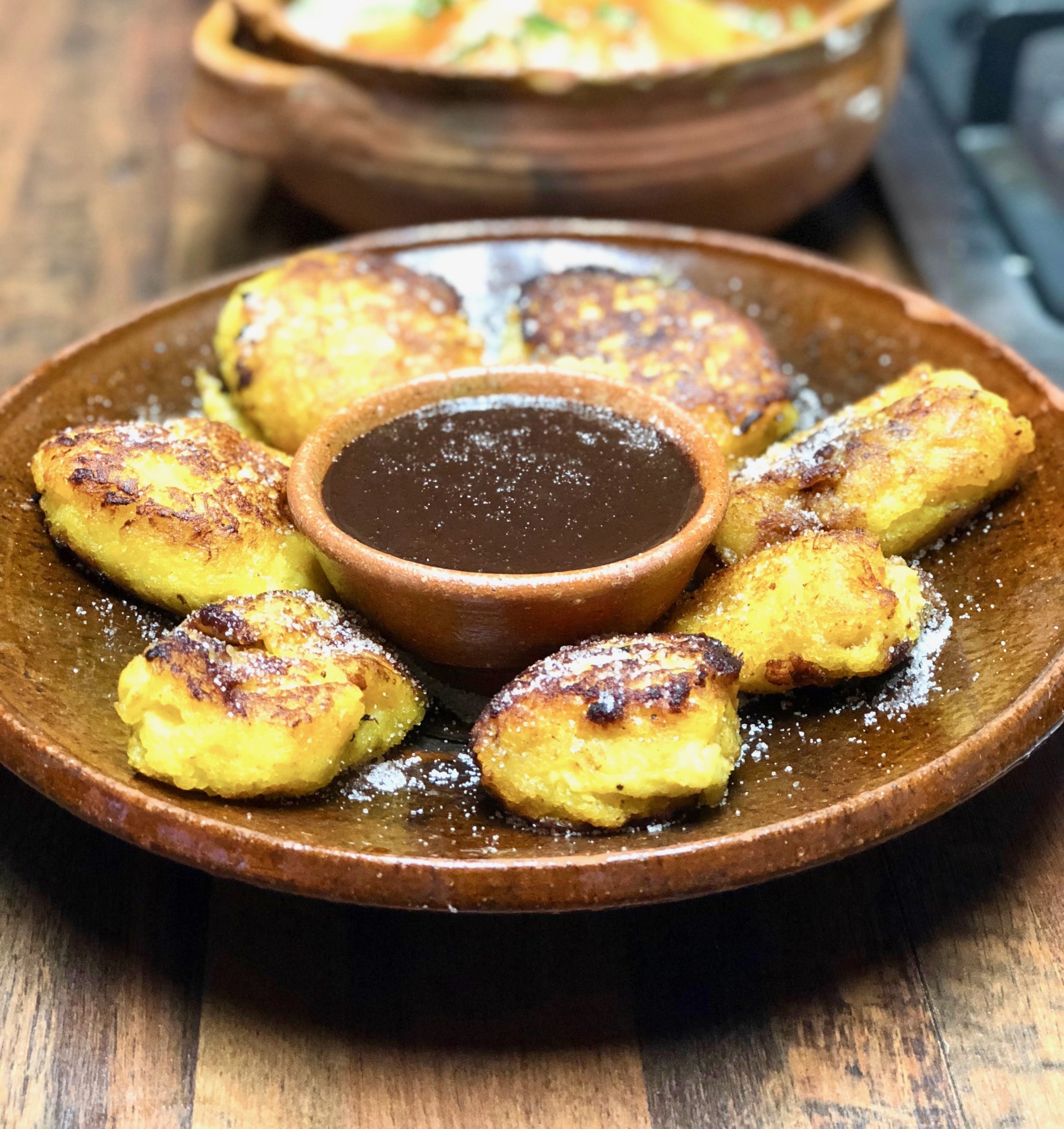 Buñuelos are balls of fried wheat-based doughs. Crisp on the outside and soft on the inside, they are served with a sugar syrup flavored with anis. This Guatemalan dessert is one of the most popular fair foods Throughout Latin America, there are many different versions of buñuelos; they can be round, flat, or even a twisted strip of dough. I believe Guatemalan buñuelos are the best, but maybe I'm a little biased.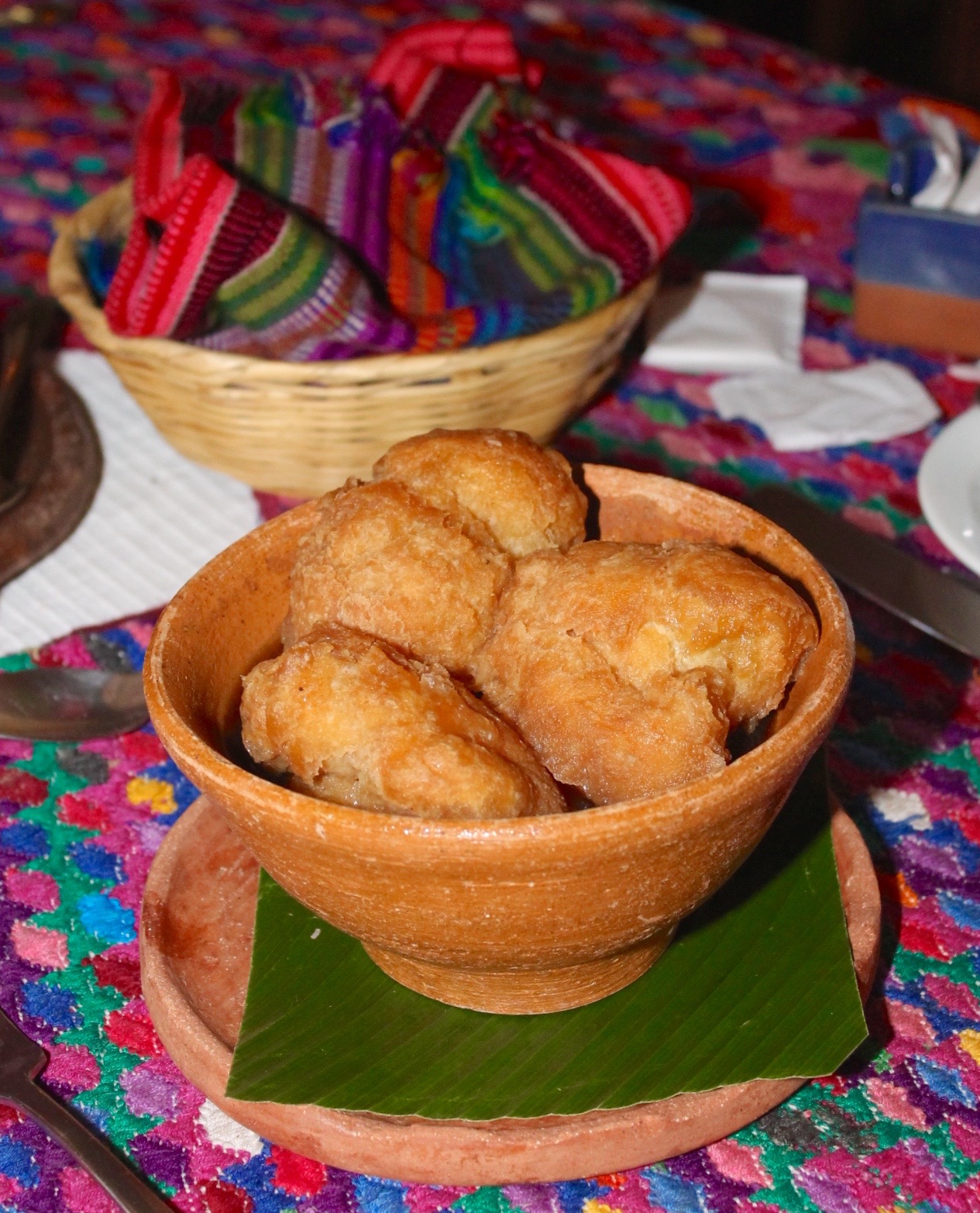 Canillitas de leche is my favorite traditional Guatemalan candy. This canillitas de leche recipe takes a few shortcuts. The result: a super simple and easy no-bake dessert with all the flavor of the authentic canillitas de leche without the hard work! This is by far my kid's favorite Guatemalan recipe to make. They have so much fun shaping the canillitas which we braided, formed into balls, or made into any shape we want.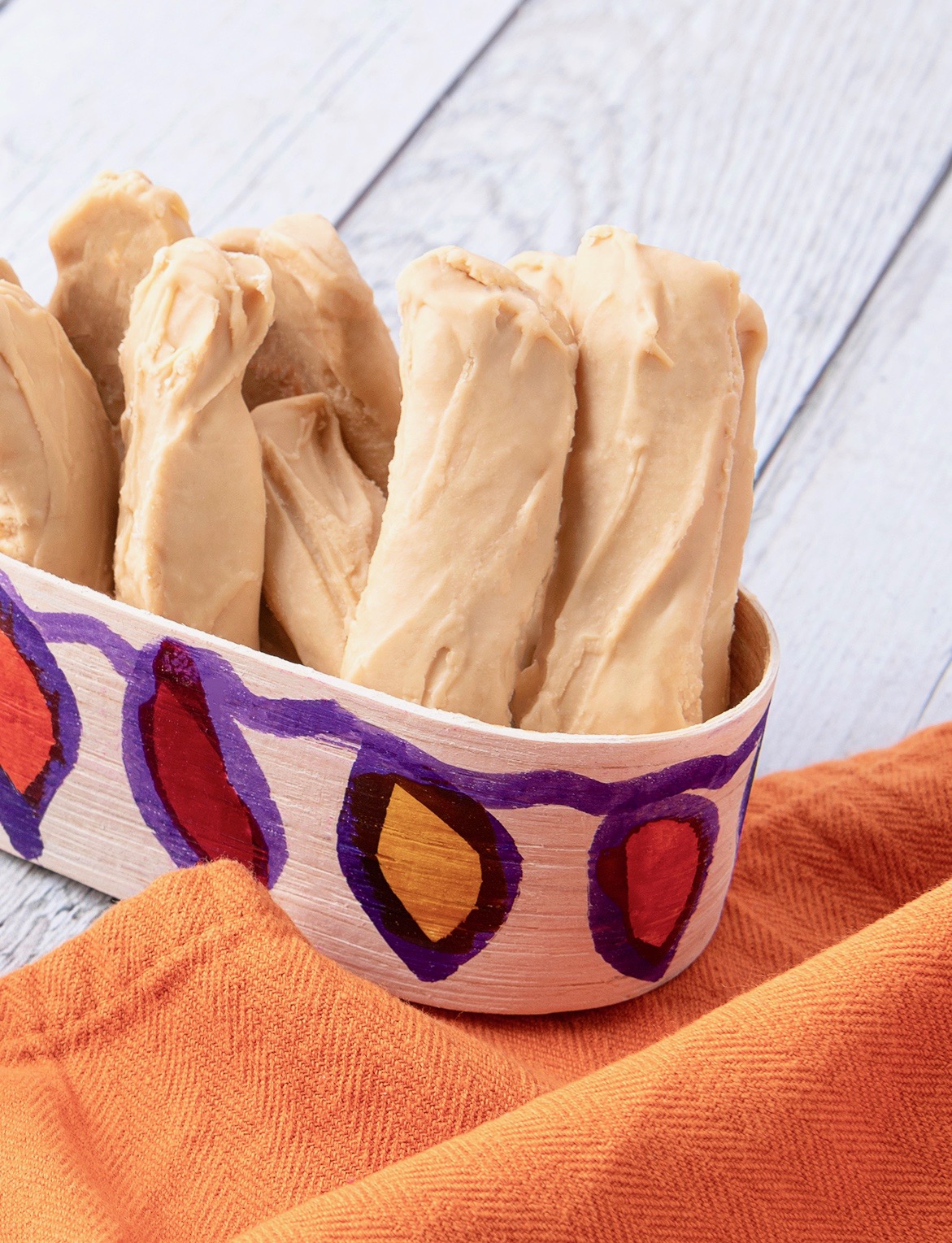 Guatemalan champurradas are thin, giant, crunchy cookies. They are perfect for dunking in your hot chocolate or coffee! These Guatemalan sesame cookies resemble a sugar cookie made with creamy butter and toasted sesame seeds.
Since I can't find them here in the US, making champurradas at home was something I was so excited to do. I love that champurradas are so easy to make. They are the perfect recipe to make with kids to celebrate Guatemala Independence day and we love to enjoy them with a hot cup of coffee or hot chocolate, while we make Guatemalan crafts and decorations as part of our Hispanic Heritage Month celebrations!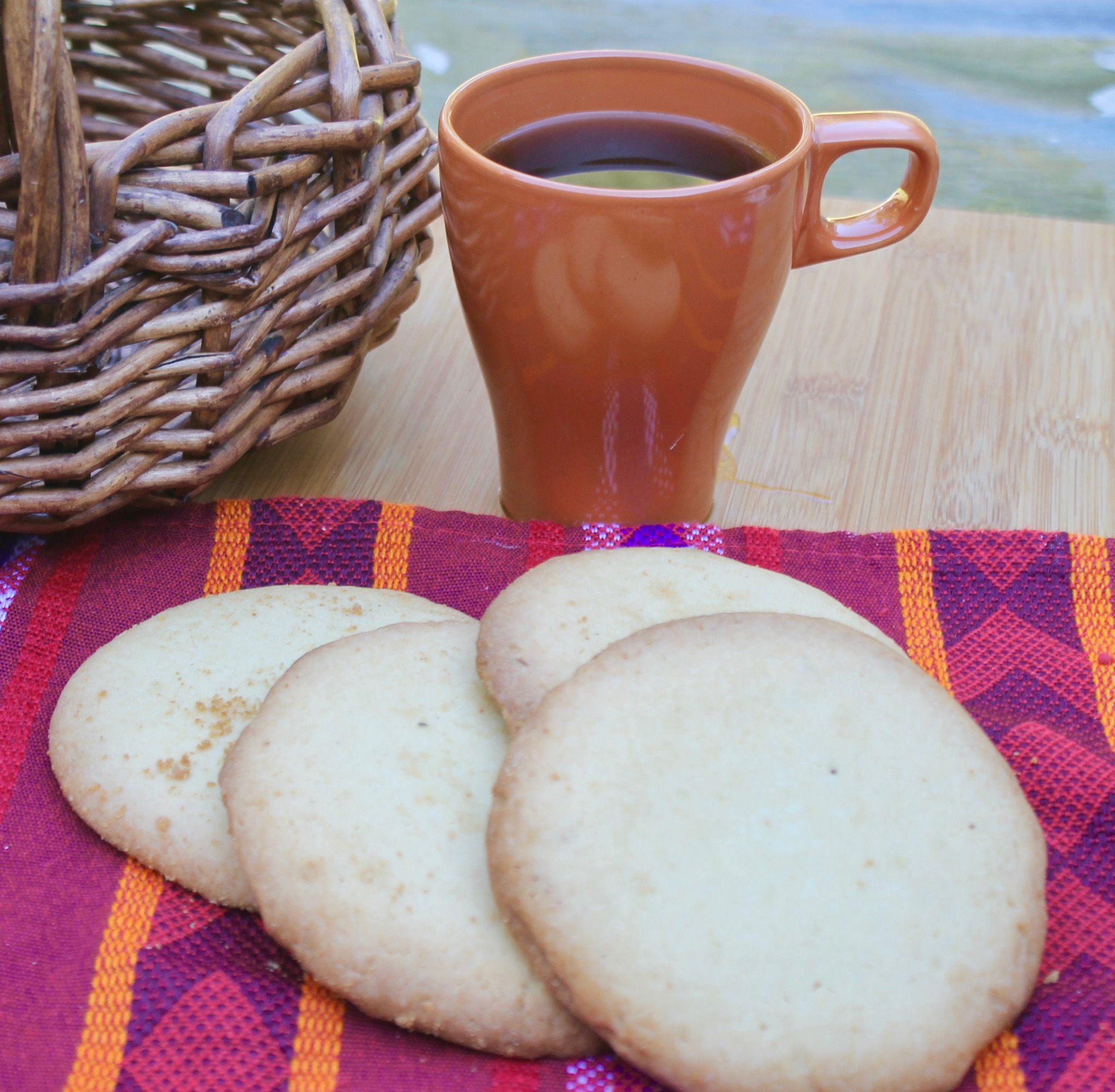 Click here to check out some more great Guatemalan recipes you can try during Hispanic Heritage Month.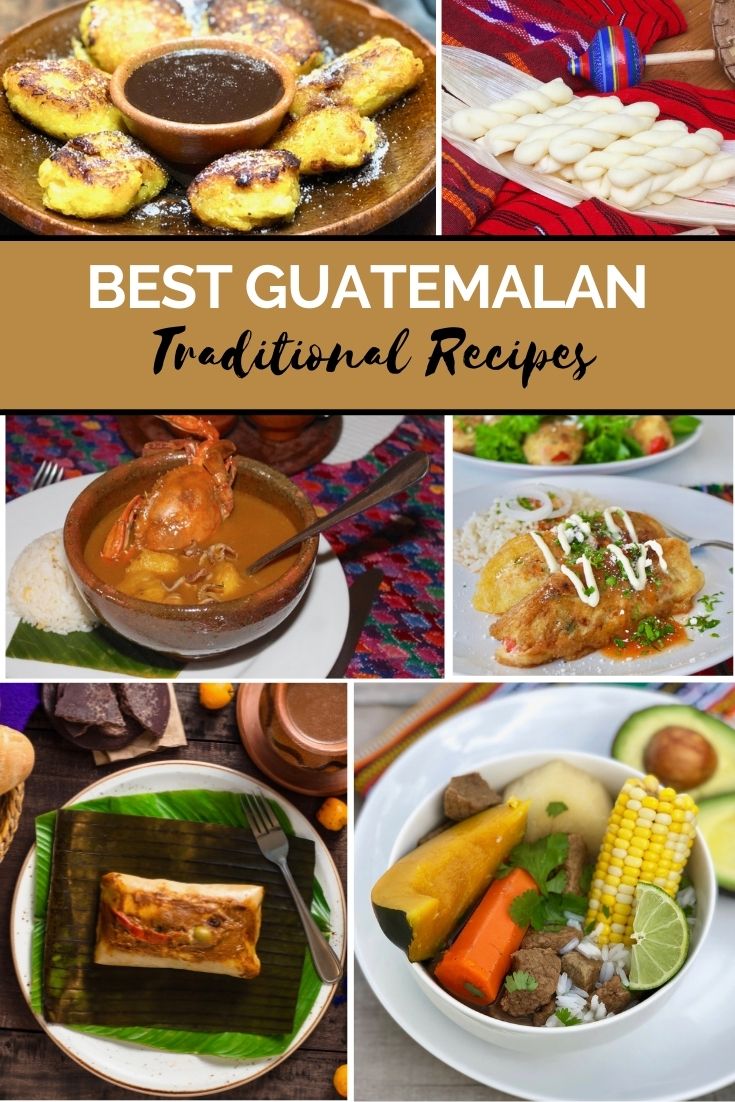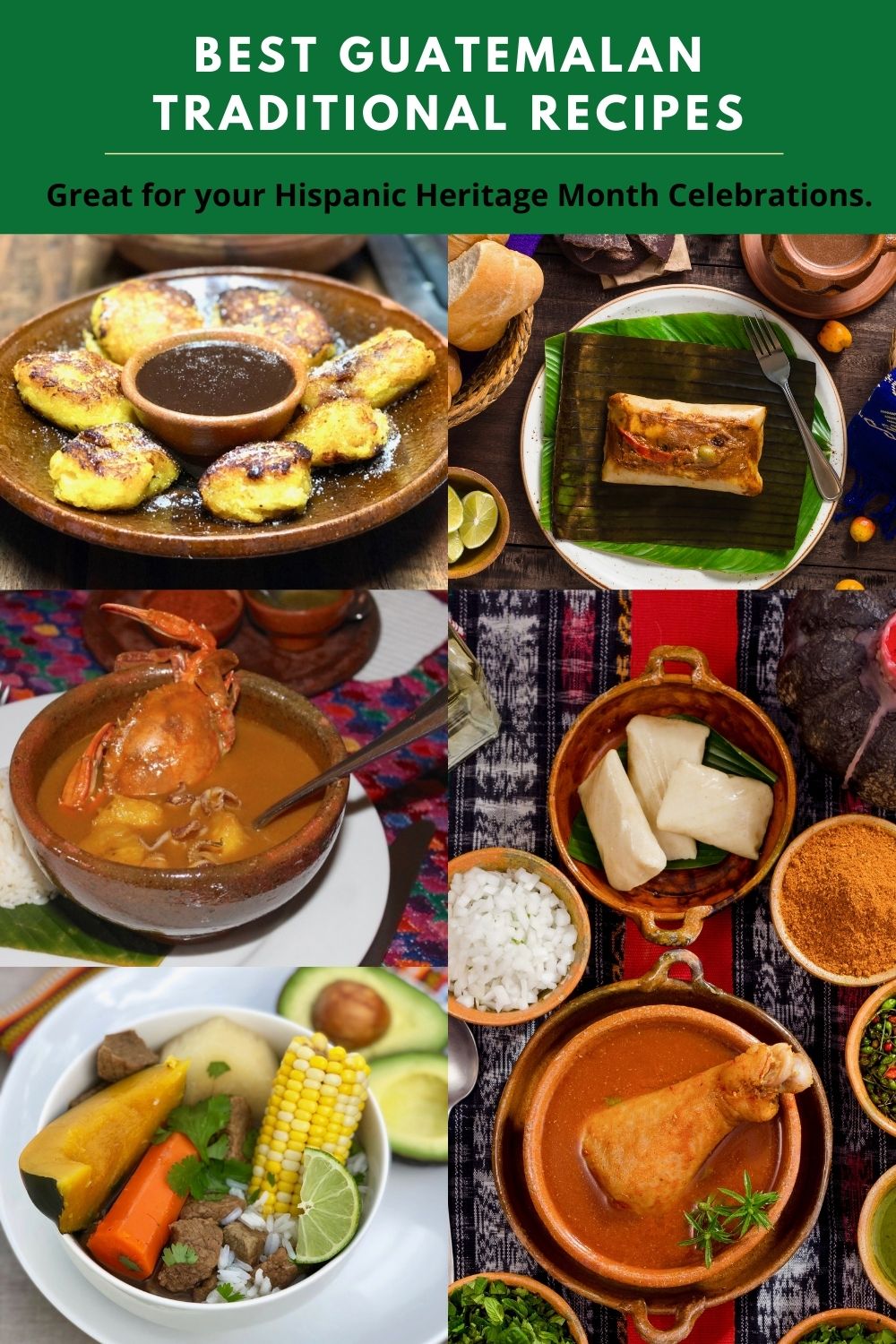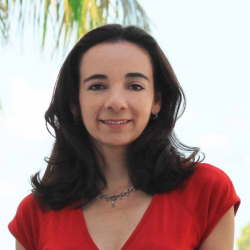 Latest posts by Paula Bendfeldt-Diaz
(see all)