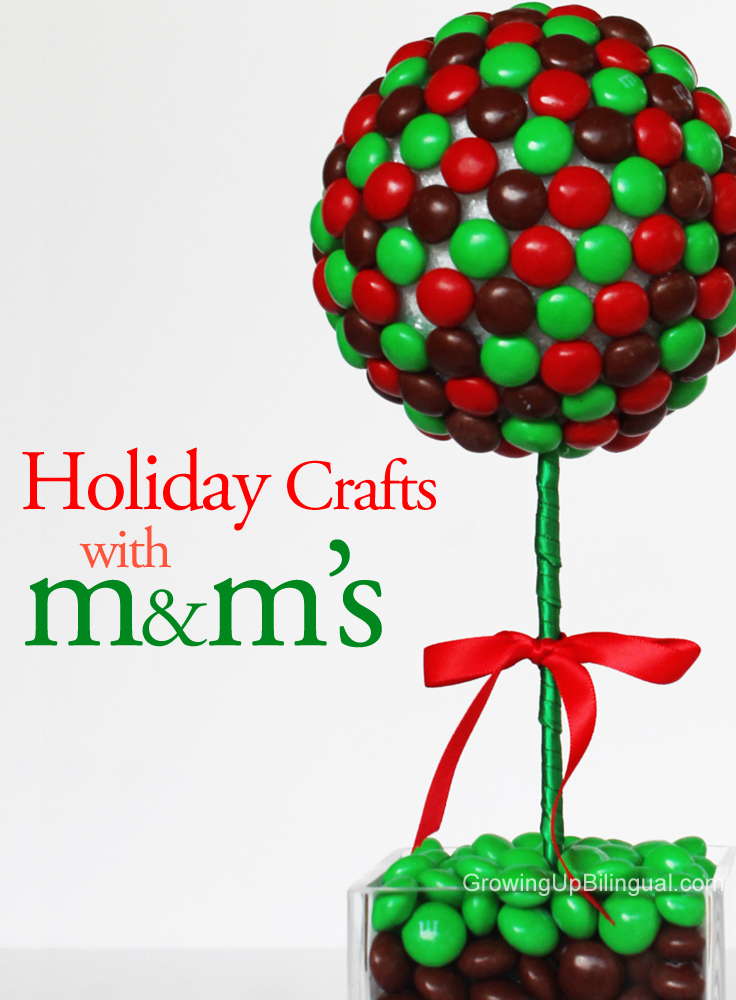 At home we are big M&Ms fans. What's not to love about those little pearls of chocolatey goodness.  As I shopped for groceries last week I was thrilled to discover the new holiday flavored gingerbread M&M's, which are only available at Walmart. These are great for making gingerbread cookies, decorating your gingerbread house or just as a yummy sweet snack.  I got inspired and decided to make some decorations using the gingerbread M&Ms.
M&M Topiary Centerpiece
I started off by creating a colorful topiary to use as a centerpiece. For the topiary you will need a foam ball, floral foam, glue dots, some red and green ribbon, a wooden dowel, a glue gun, gingerbread M&Ms and a square glass vase.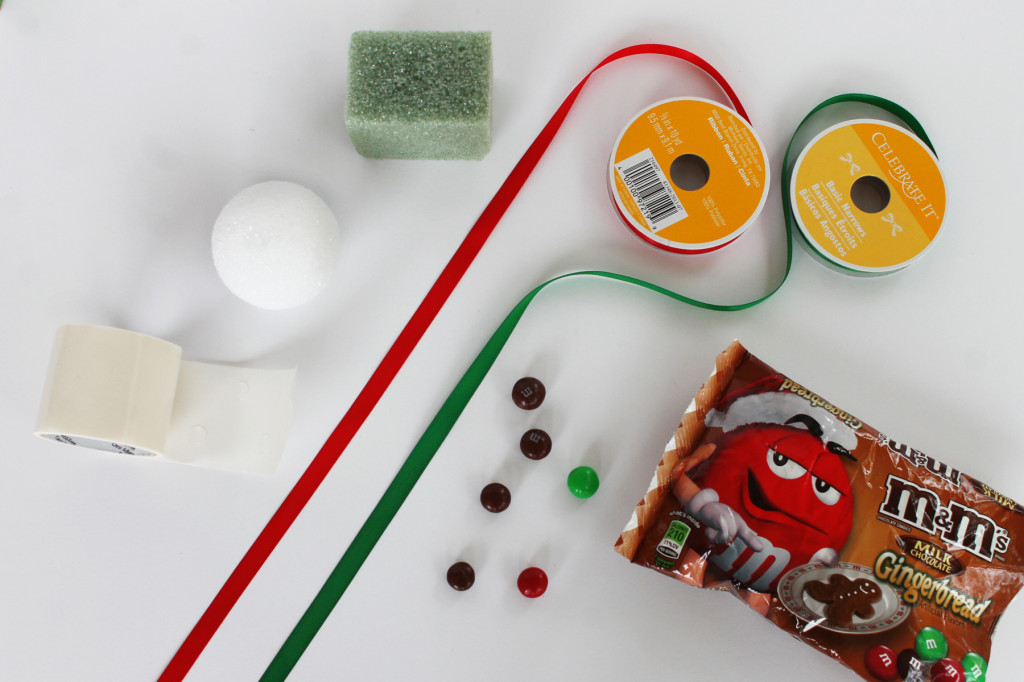 Step 1. Using the glue dots cover the foam ball with M&M's.
Step 2. Wrap a wood dowel in green ribbon using a glue gun.
Ste 3. Secure a piece of floral foam in the center of the vase using the glue gun.
Step 4.  Insert one end of the wooden dowel into the floral foam and the other end on the base of the foam ball.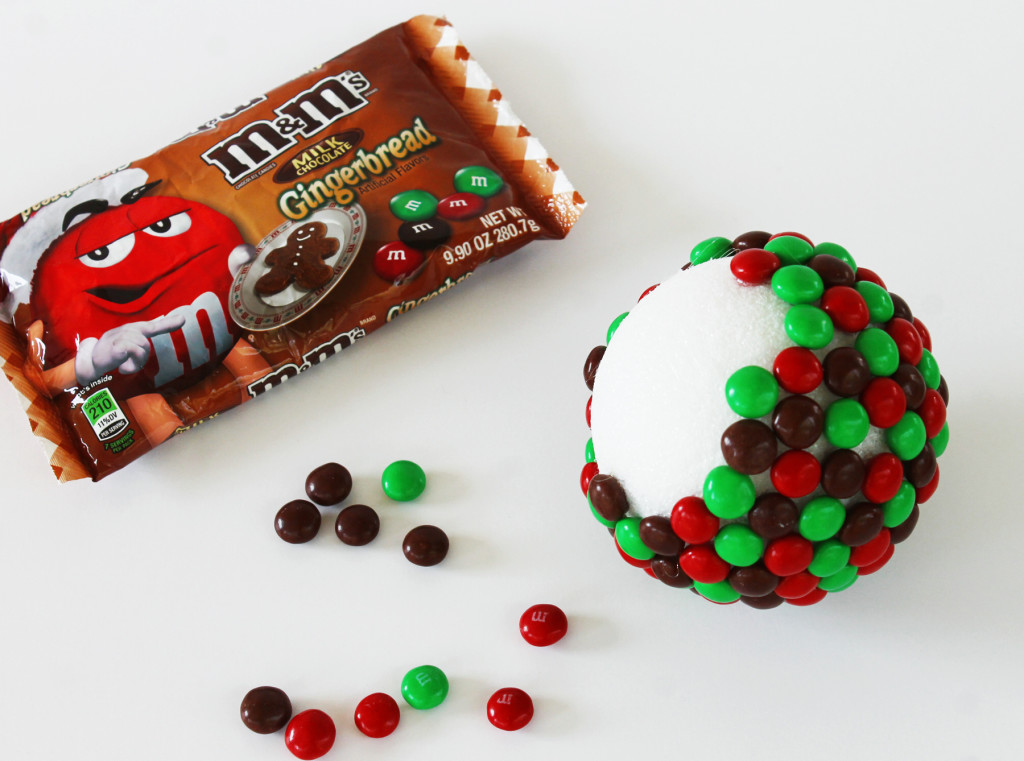 Step 5. Fill the vase with M&Ms making sure to cover the floral foam completely so that it is no longer visible.
Step 6. Using the red ribbon tie a bow on the stem of your topiary.
M&M Tree Ornaments
The kids wanted to join in the fun so they helped me out by making some cute Christmas tree ornaments.   For the tree ornaments you will need wooden popsicle sticks, crazy glue or wood glue, glitter pair, paint, jewels and gingerbread M&Ms and ribbon or thread for hanging them to the tree.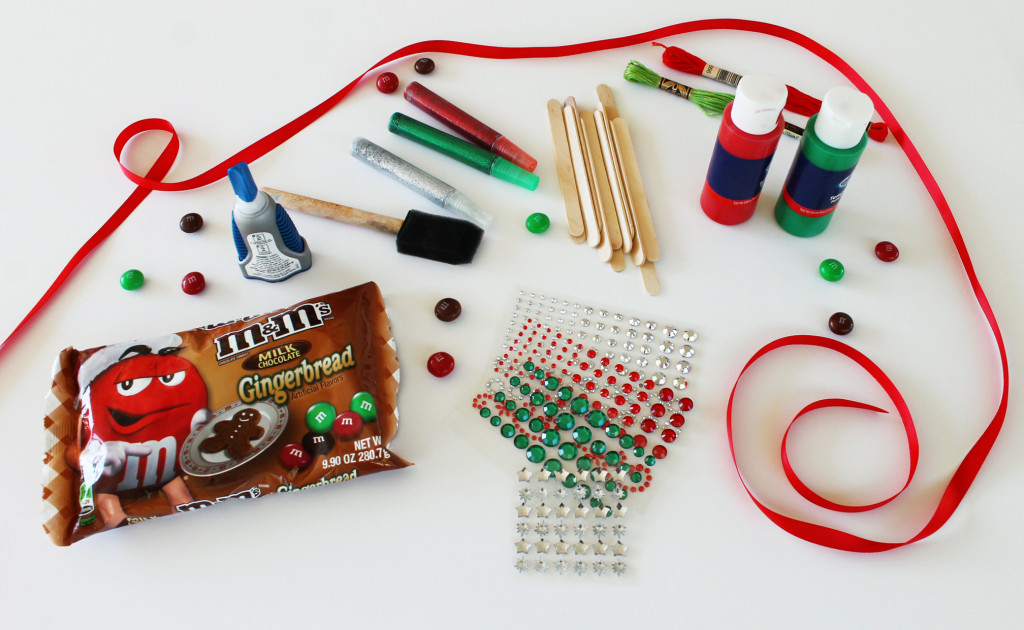 Step 1. Glue 4 wooden popsicle sticks together to make a snowflake.
Step 2. Once the glue has dried and the star is firm paint the snowflake any color you like. I used the silver glitter for mine.
Step 3. Once the paint is dry decorate with M&Ms, attach them to the popsicle sticks using the glue dots.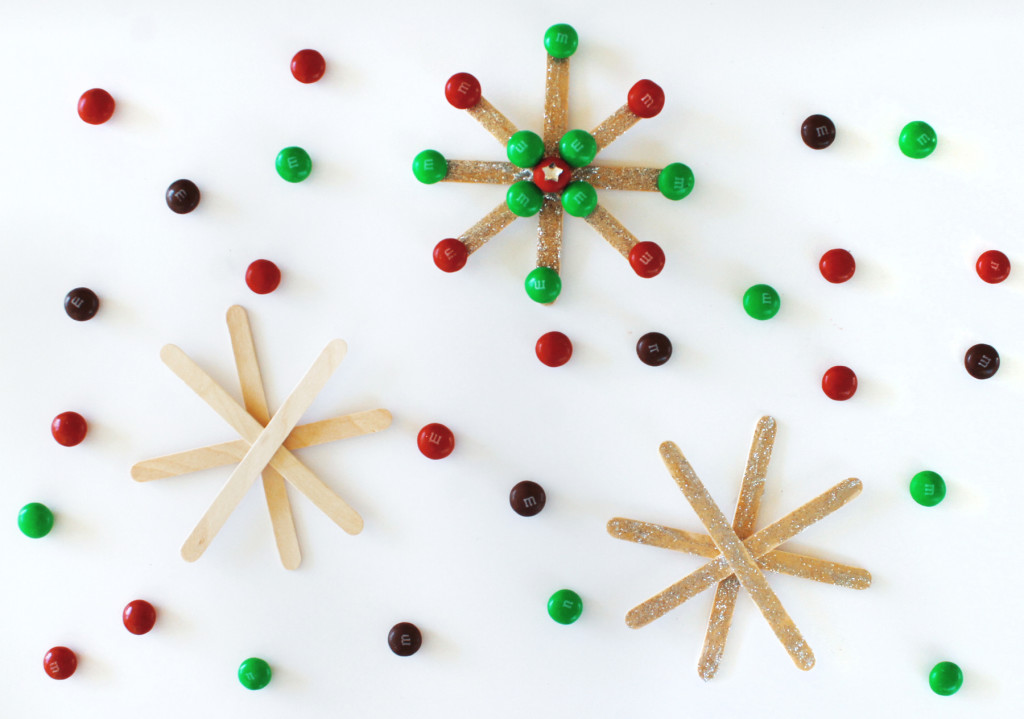 Step 4. Use the jewels to add some sparkle.
Step 5. Using the glue gun attach ribbon or string to the back of the ornament.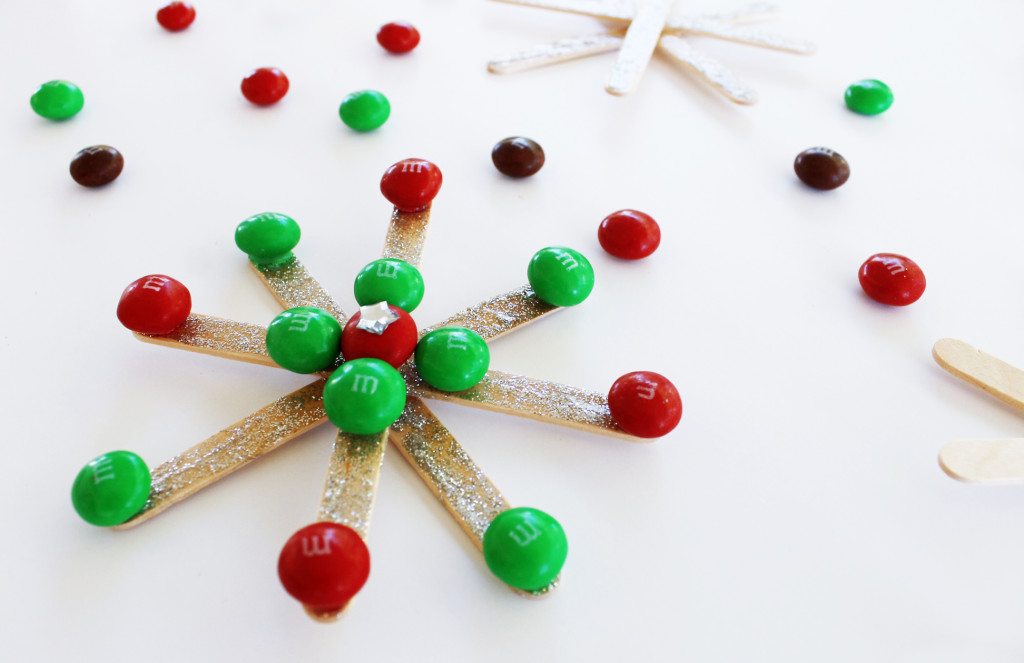 You can also check out the Life SoFab Magazine's latest issue for great ideas to Taste the Season with Gingerbread.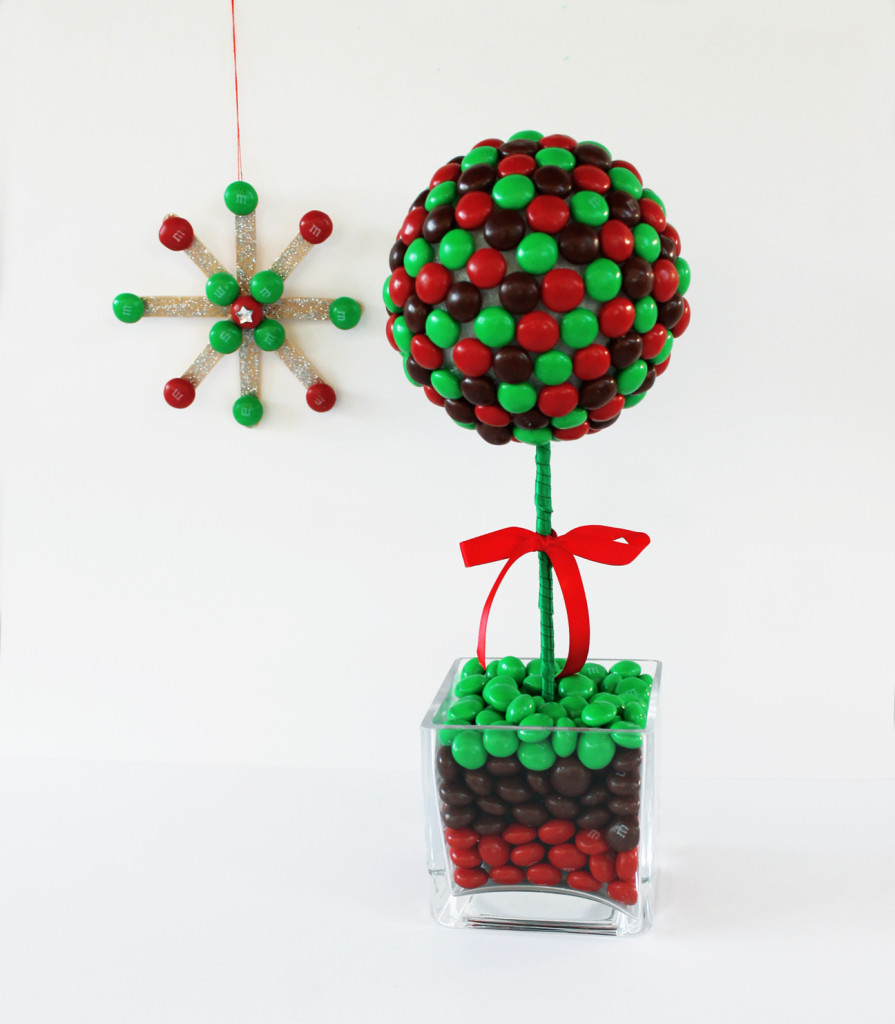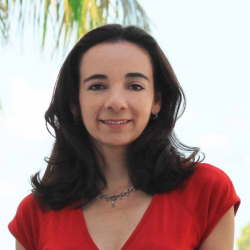 Latest posts by Paula Bendfeldt-Diaz
(see all)