With it's beautiful colonial architecture, lush gardens, a large pool built with kids in mind and 70 years of welcoming families to Antigua Guatemala, Porta Hotel Antigua is the best hotel for families in Antigua Guatemala. This hotel has been a favorite with local Guatemalan families for decades and there are many reasons for that. So if you're looking for a family friendly hotel in Antigua Guatemala, this is it!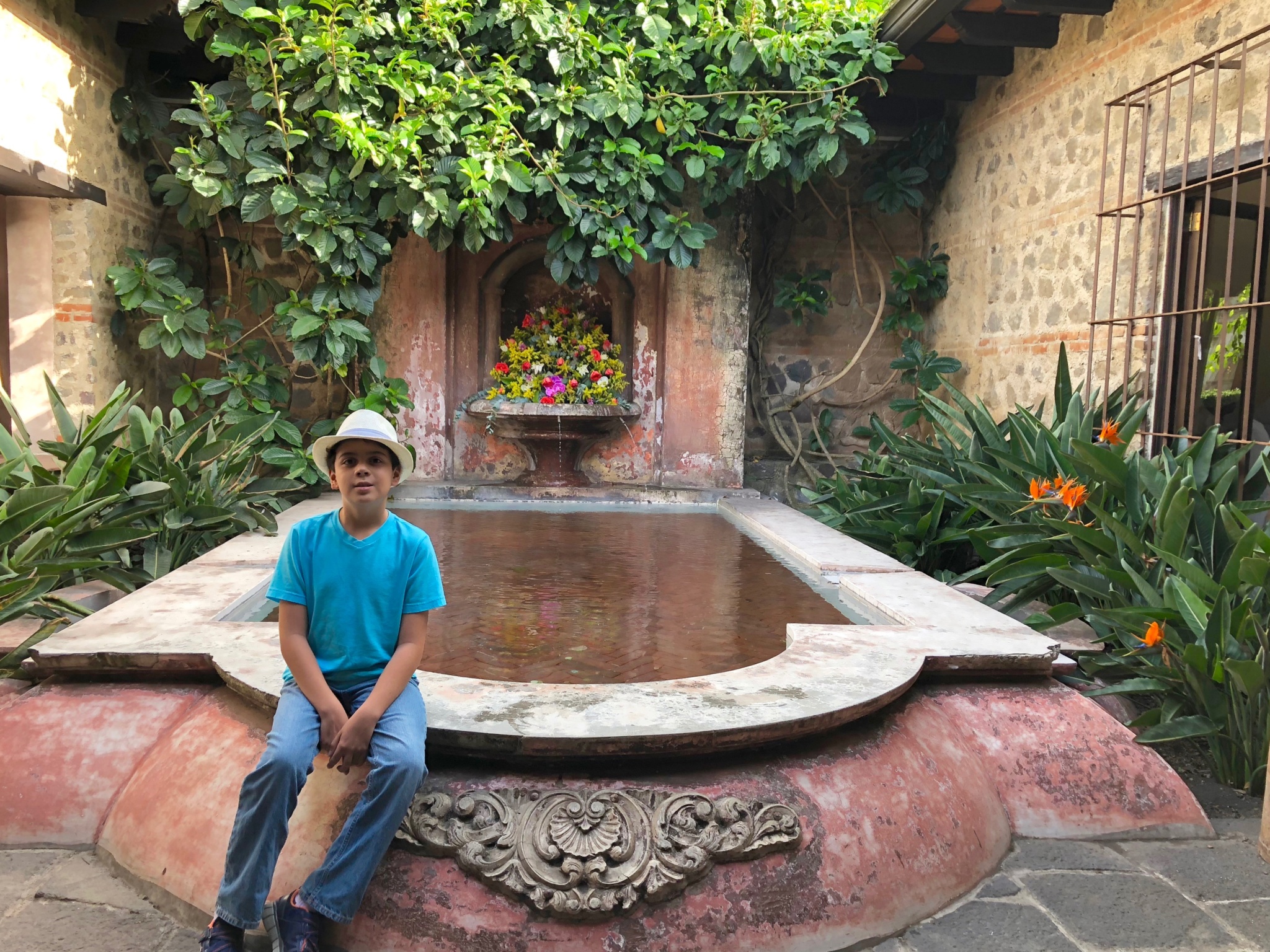 There are countless beautiful boutique hotels in Antigua Guatemala, many of them in small colonial houses or even in old convents or ruins. But most of these hotels don't really cater to families, many even frown upon children giggling in their echoing hallways or splashing in their tiny pools placed in small courtyards and quite a few don't accept children at all.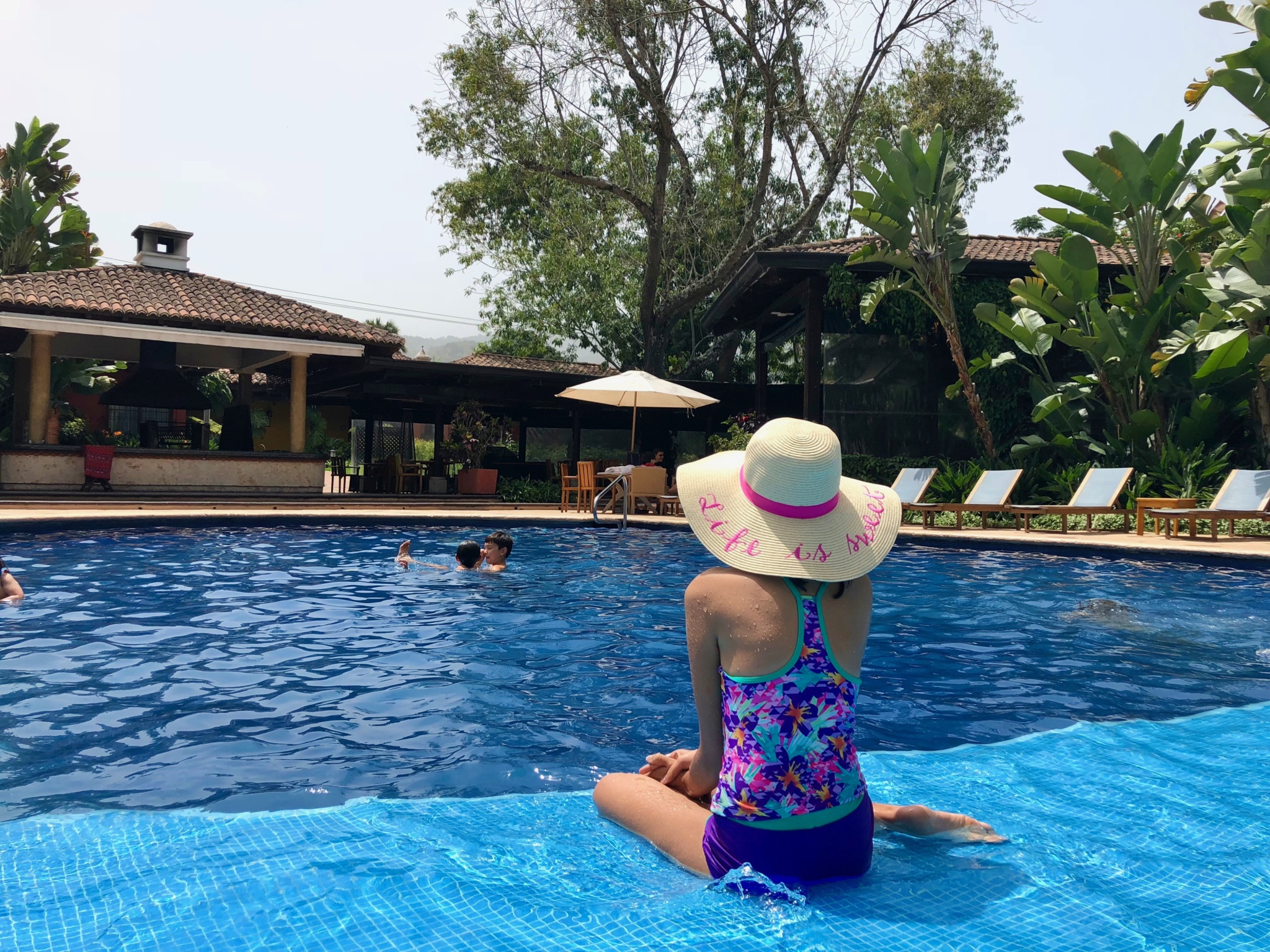 Having grown up and lived most of my life in Guatemala City, Antigua Guatemala was always our favorite weekend getaway and I've stayed at countless hotels in Antigua with kids and without kids and Porta Hotel Antigua is at the top of my list when it comes to places to stay for families. Don't get me wrong it's also an amazing hotel to stay at for travelers without kids but there are a few reasons why I think that Porta Hotel Antigua is the best hotel for families in Antigua and the best hotel if for some relaxing and getting some respite from exploring Antigua's beautiful cobblestones.
The best pools in Antigua Guatemala
Let's face it, for most kids it's all about that pool and when it comes to pools options are very limited in most hotels in Antigua due to small outdoor spaces because of the colonial style in which the city is built and the fact that most buildings are protected for their historic value and can not be modified structurally.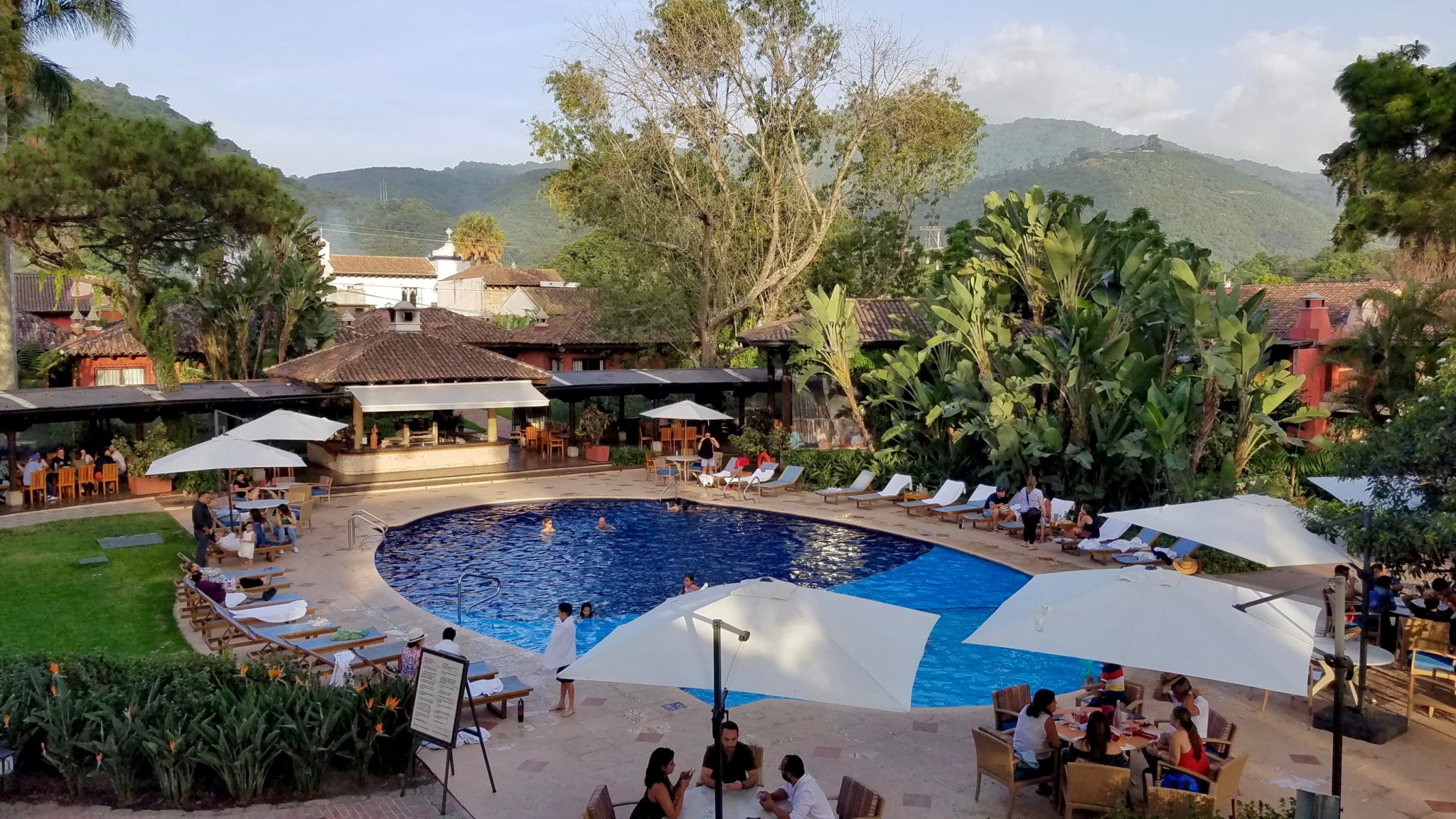 Porta Hotel Antigua has gardens with open spaces ideal for kids and families and also has one of the largest pools in the city. The hotel is also dog friendly!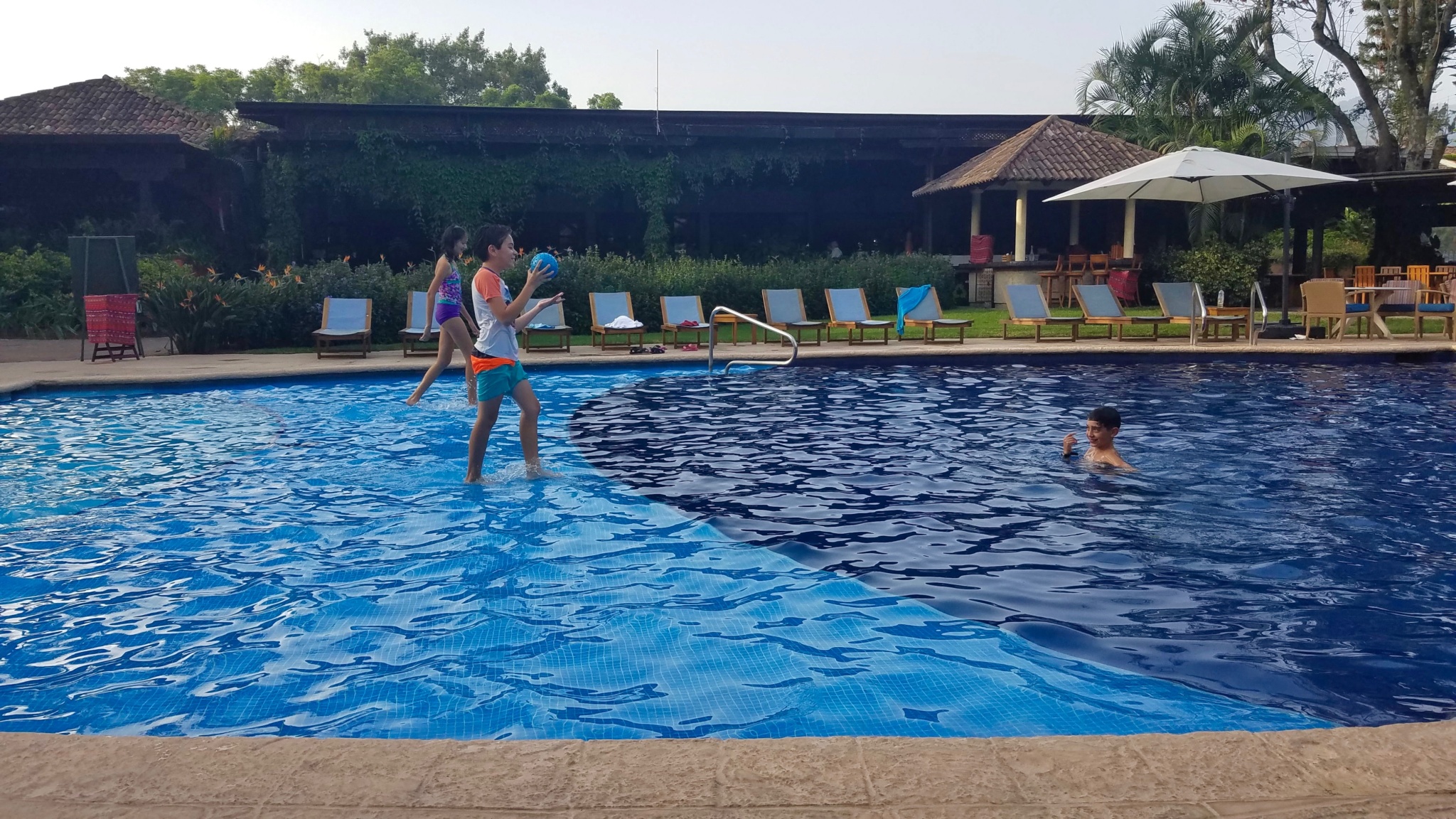 The pool has a deeper area perfect for adults and teens and a toddler area were little ones can splash around and have fun. The pool is surrounded by beautiful lush gardens filled with colorful flowers, big umbrellas and has plenty of comfortable pool lounge chairs. And the best part is that as you relax poolside you can take in the fantastic view the Agua volcano in the background.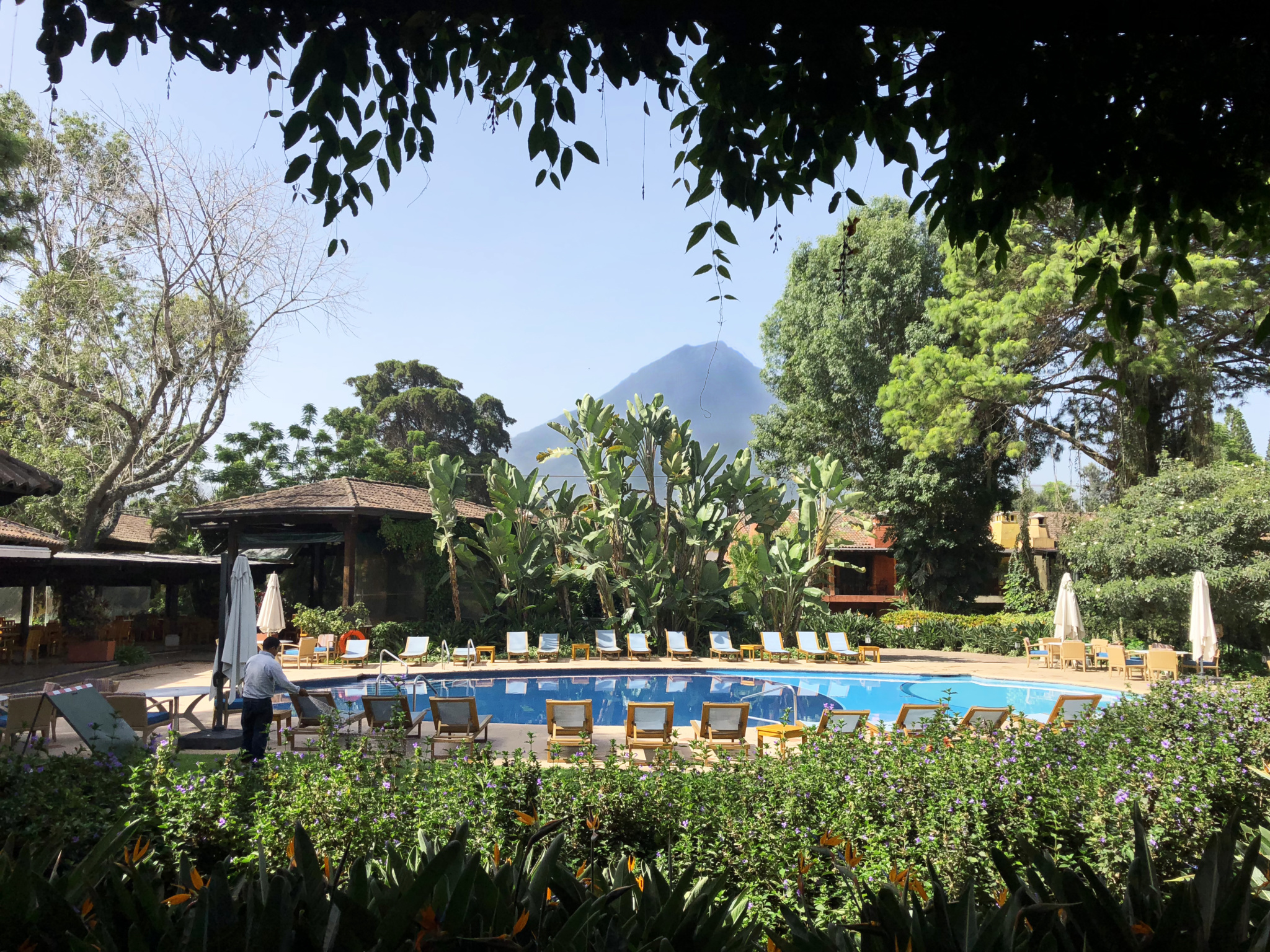 Porta Hotel Antigua also has a more private lap pool, perfect for exercising or peaceful relaxation this is  the pool with the best view of the Agua volcano in all of Antigua, the way the pool is designed and how the courtyard frames the view of the volcano makes the view picture perfect.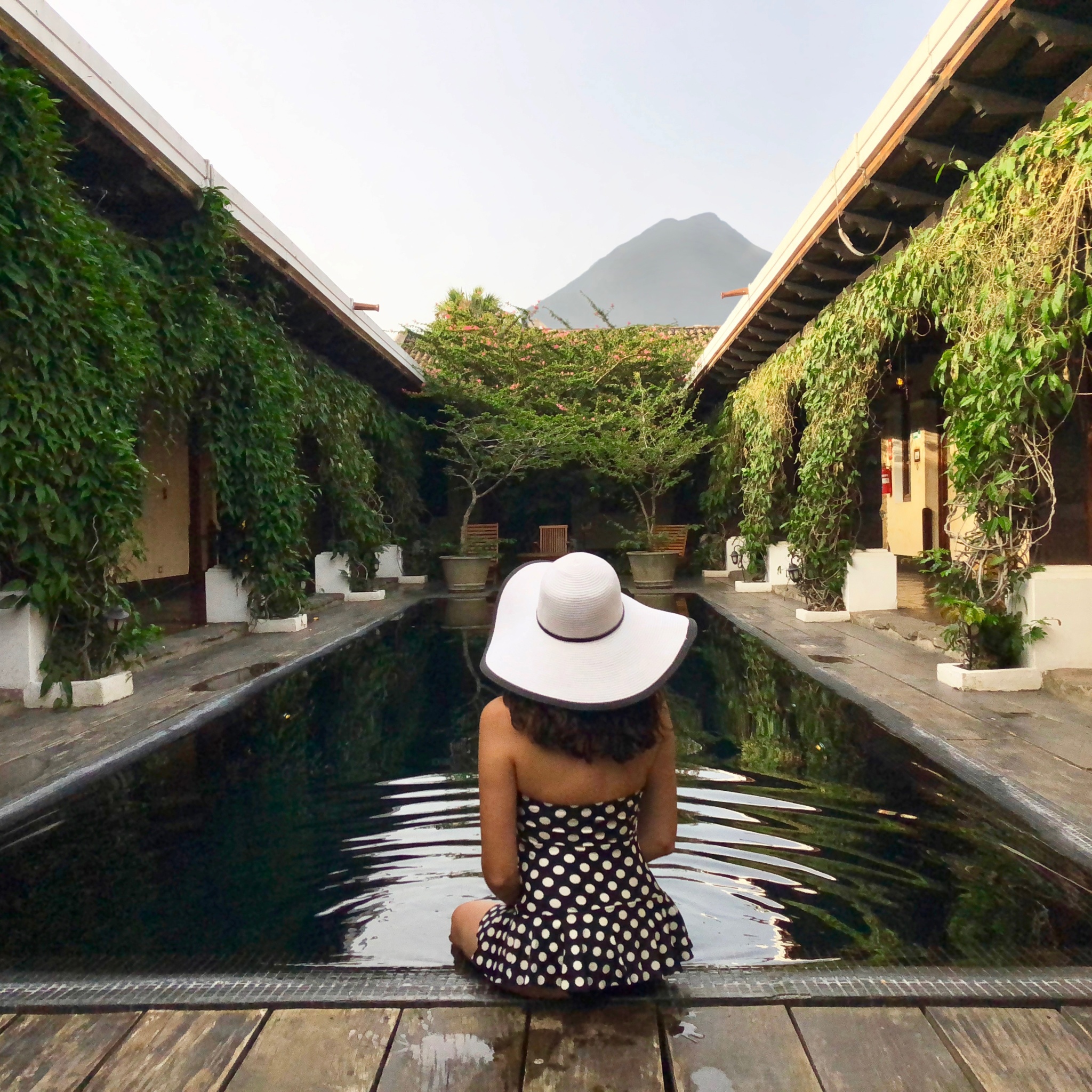 I woke up early to do a few laps before exploring the colonial city and I had the pool all to myself. As I sat on the edge of the pool looking at the volcano as it rose, it's perfect silhouette against the white background of a cloudy morning sky, stillness all around me as birds sang to the start of a new I experienced one of the most magical moments during my trip with Guatemala. It was truly spiritual!
Modern rooms with colonial ambiance
At Porta Hotel Antigua you will find a combination of colonial architecture and that unique Antigua Guatemala charm with all of the comforts you expect of a modern hotel. We stayed at one of their newly remodeled rooms and loved that the decor had just the right mix of that unique colonial feel with Guatemalan textiles and a small fireplace yet it felt contemporary at the same time.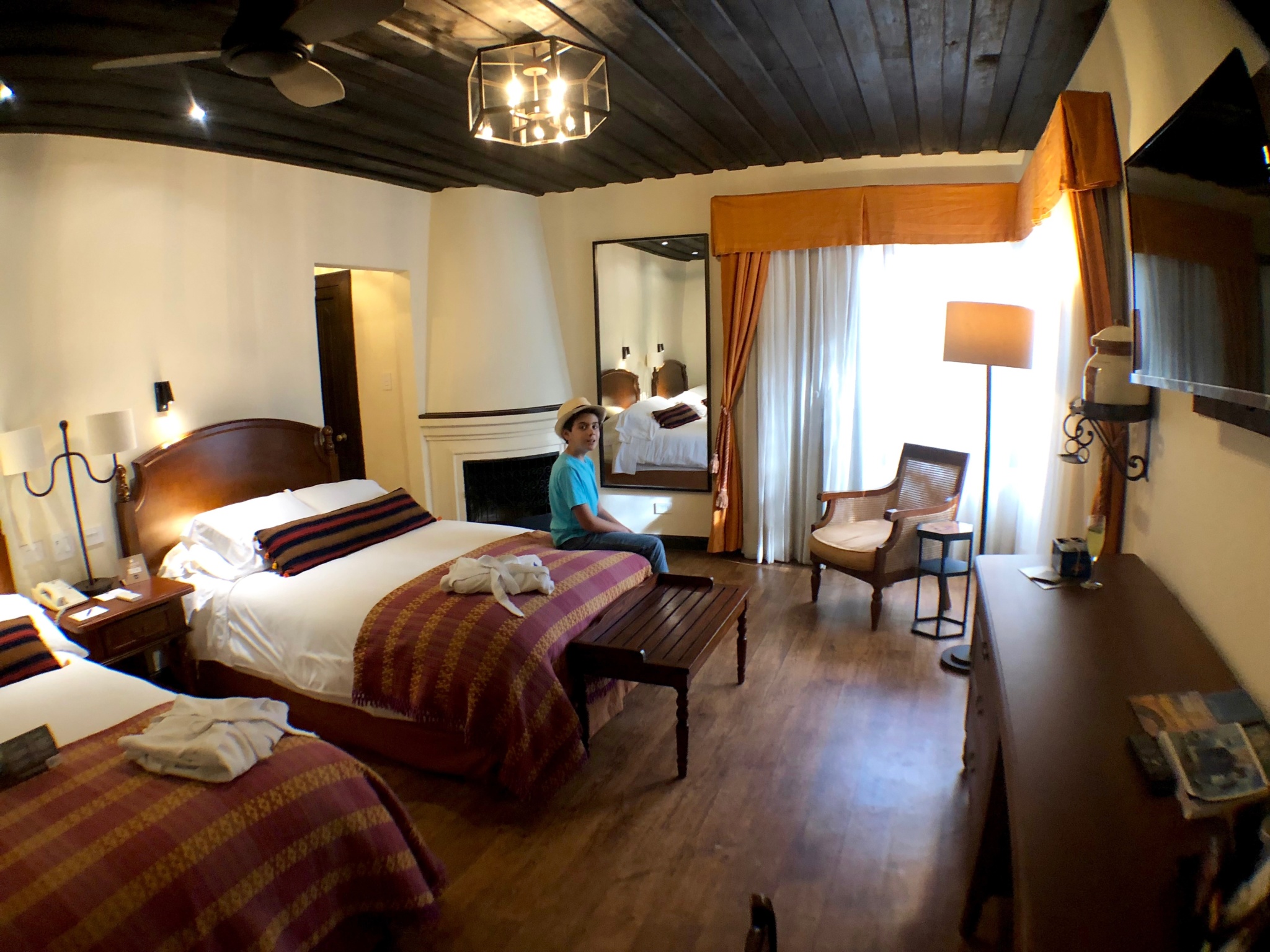 The bathroom was very modern, spacious and comfortable with a rain shower. The room was spacious and filled with natural light, looking out into the beautiful garden and pool. There where USB pots both near the bed and in the desk area which made charging all of our devices easy and convenient and the WiFi connection in the room and in all of the outdoor areas was excellent so I was able to get some work done, because you know I rarely get a chance to fully disconnect.
It was such a sweet and special surprise to find a personalized welcome card and a beautiful wooden hand painted box filled with traditional Guatemalan candy!The kids could not contain their excitement and we all loved getting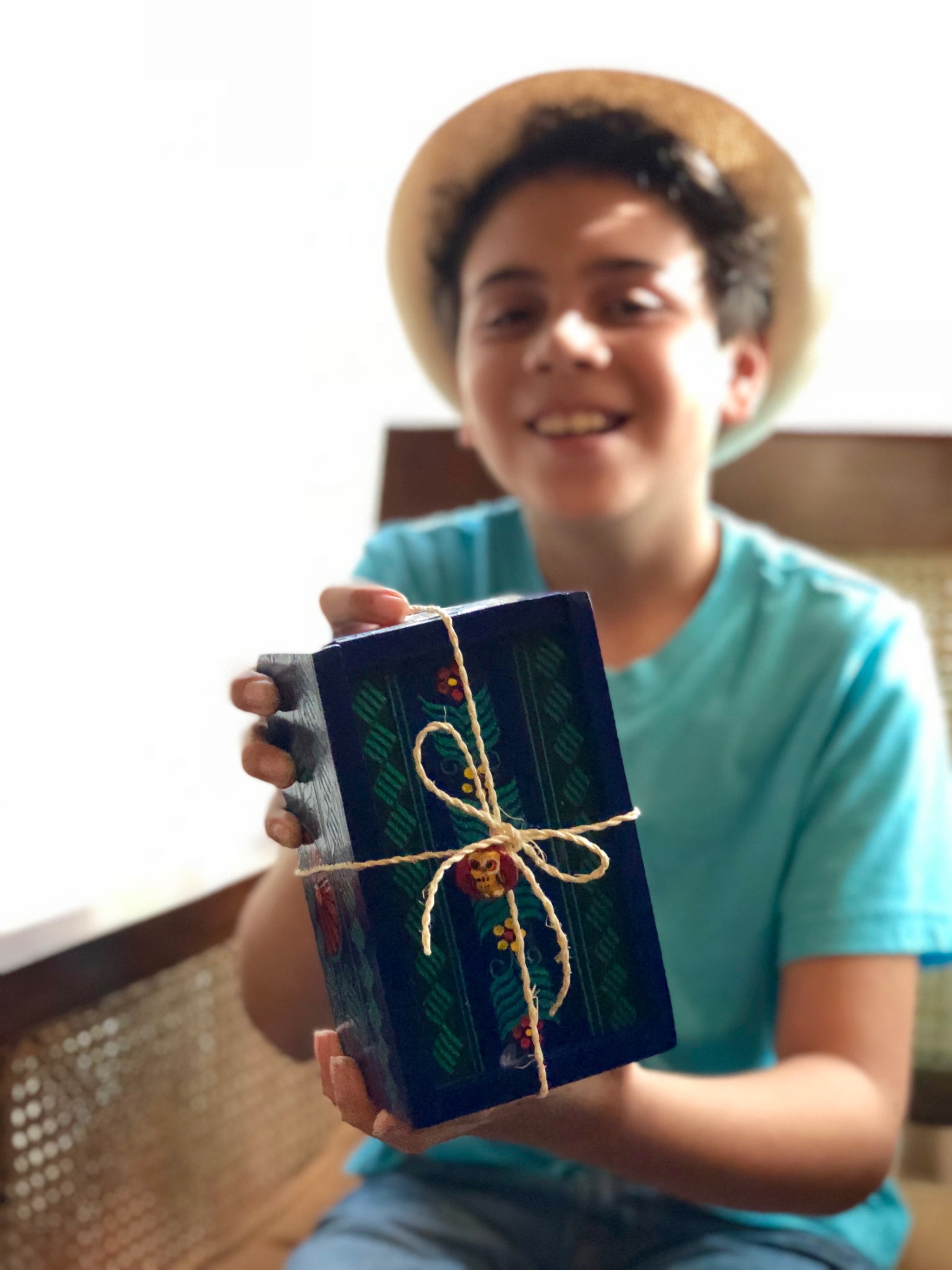 Guatemalan candy are one of the things I miss the most and I loved having these sweet treats waiting for me after a long day of exploring in Antigua.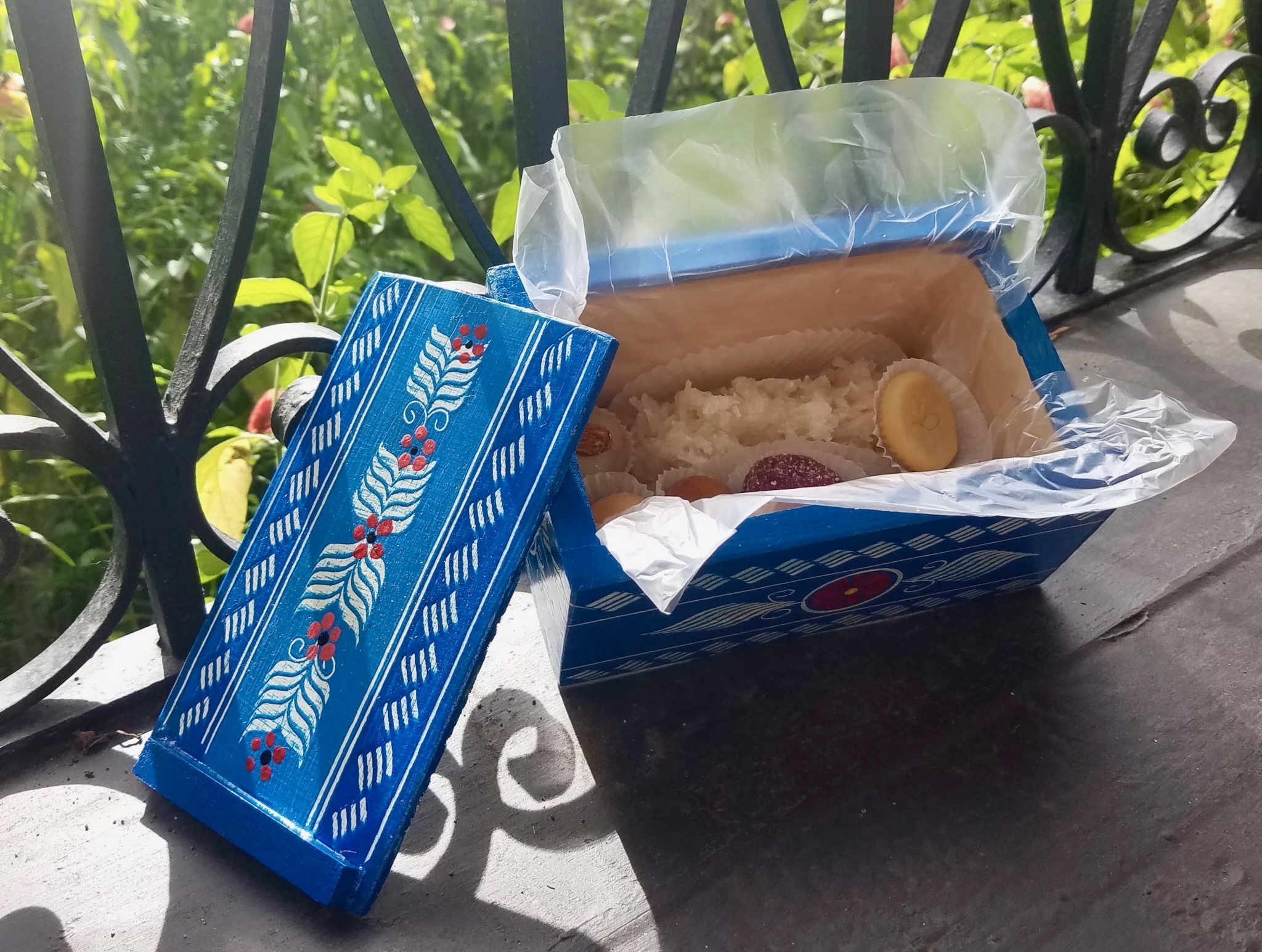 Something for everyone
My kids loved the big open spaces at Porta Hotel Antigua where they played ball with other kids, making new friends and also enjoyed watching the three colorful macaws. The beautiful flowering gardens and open spaces are definitely one of my favorite things about Porta Hotel Antigua.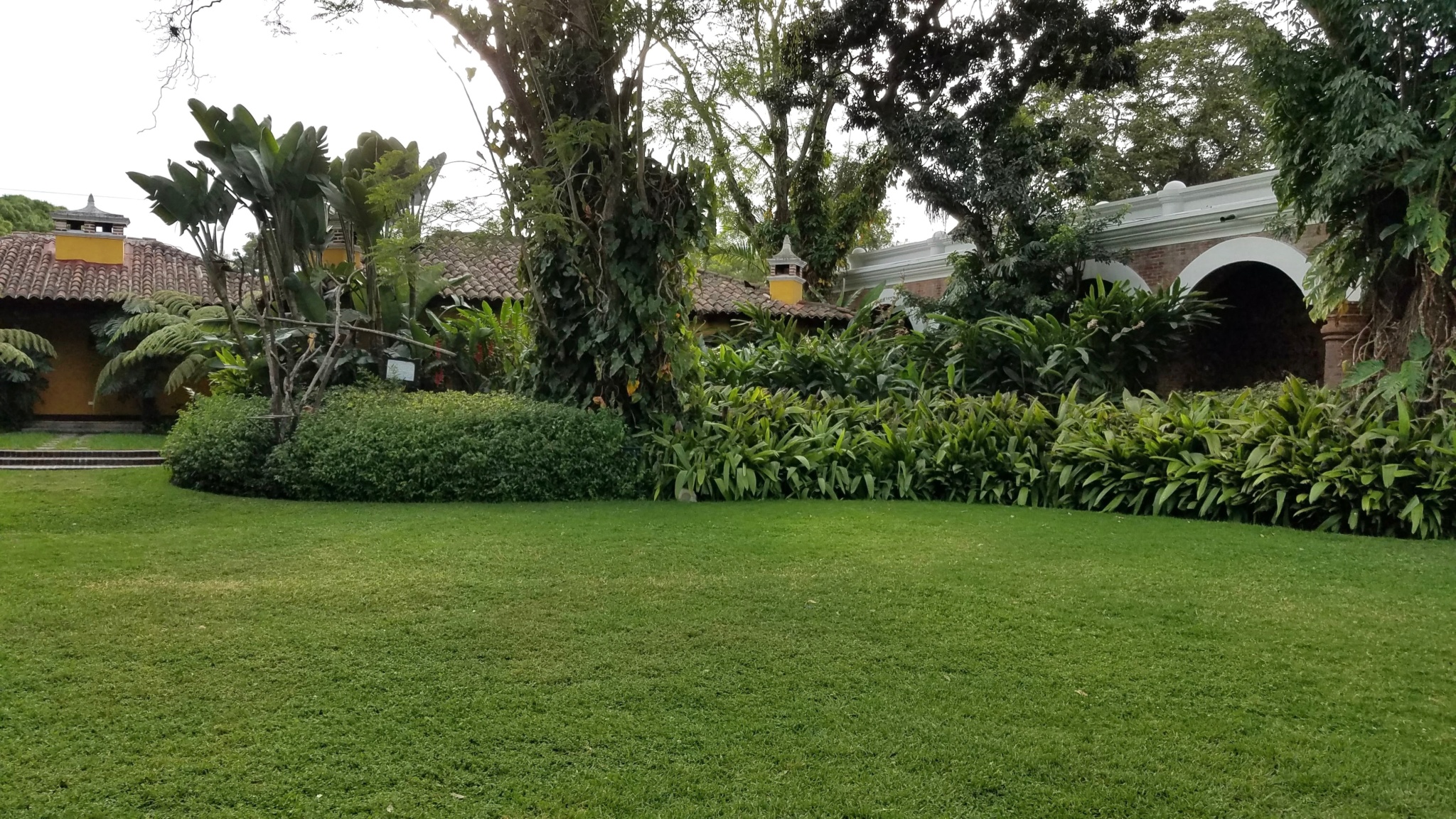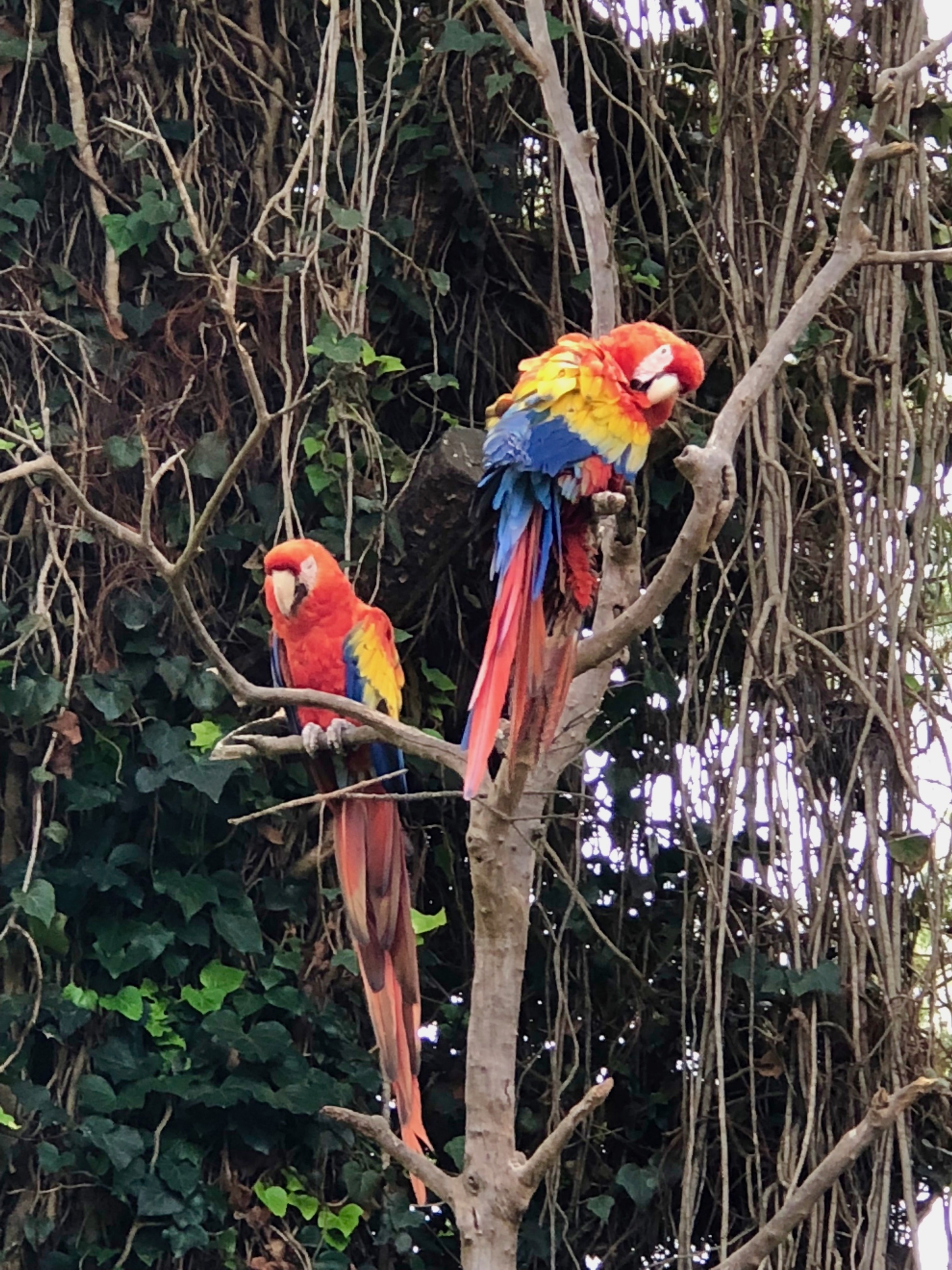 From activities like crafts to zumba and yoga classes there is always something fun going on at Porta Kids House, Porta Hotel Antigua's kid's club! That means that the adults can also get some time for themselves, perfect for pampering yourself at the Ceiba Porta Spa.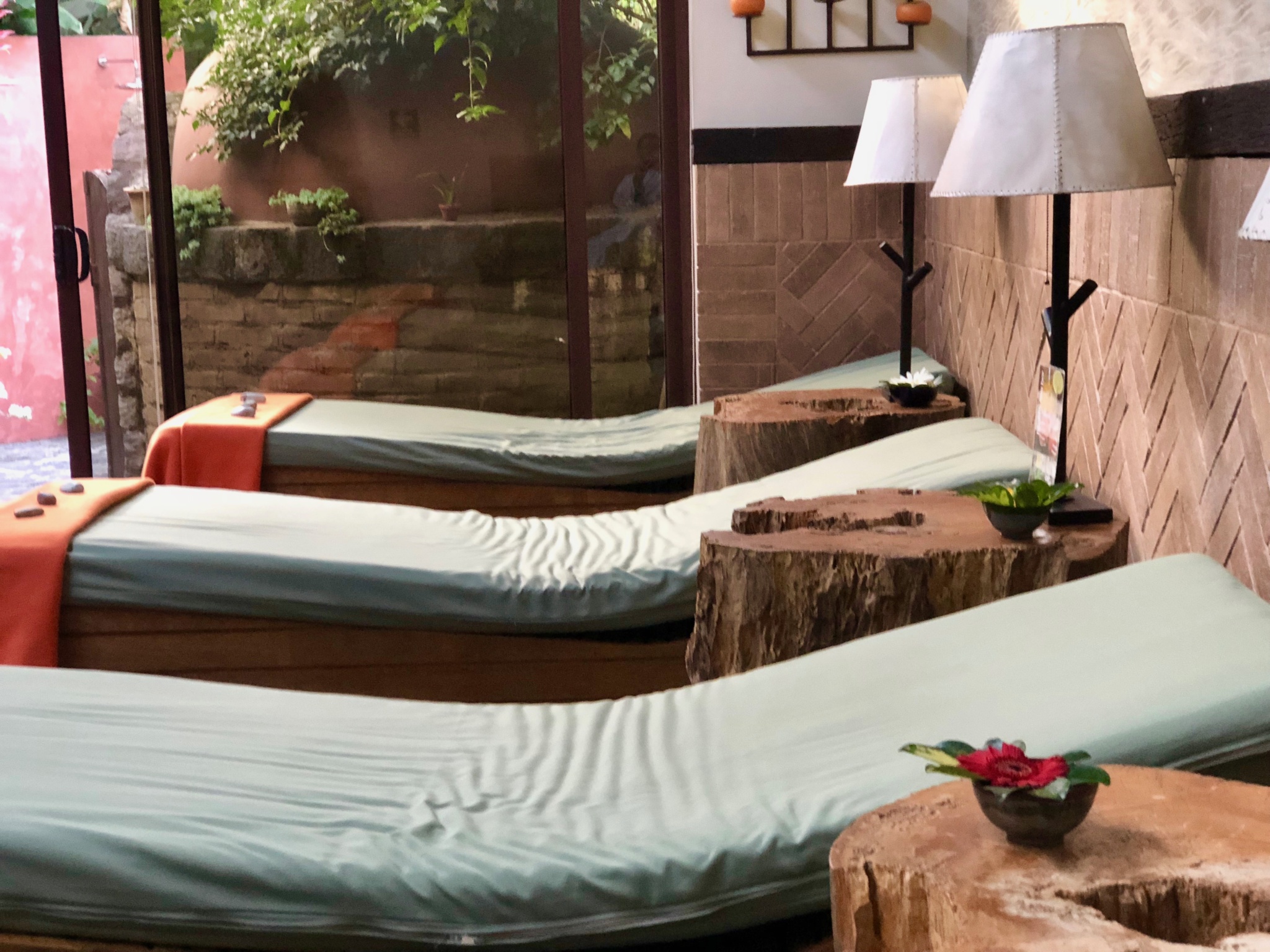 Whether you're staying at the hotel or not I highly recommend visiting Ceiba Porta Spa; one of the best spa's in Antigua Guatemala. Blending local rituals inspired in the Mayan culture with modern amenities Ceiba Porta Spa has a variety of massage and body treatments as well as a temazcal (a traditional Mayan sauna). You can also book a sacred ritual experience like the Tree of Life Ritual which blends therapeutic Mayan rituals and a relaxing massage that incorporates elements of Mayan numerology for a unique treatment that reenergizes your mind and body.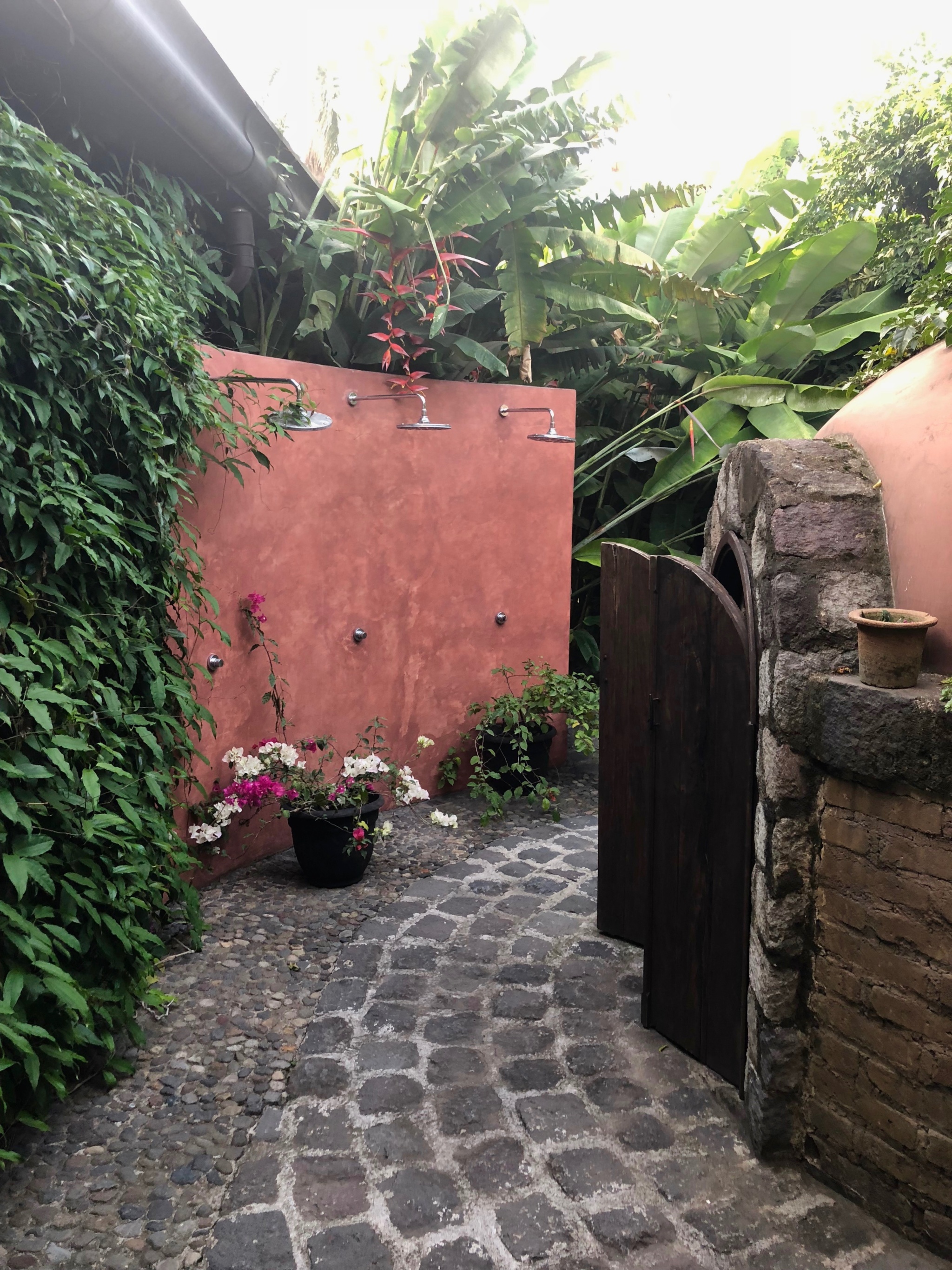 I booked a therapeutic hot stone massage, it was my first hot stone massage and it was also one of the most relaxing and invigorating massages I have ever had.
A restaurant with families in mind
Let's keep it real, kids are usually not very adventurous when it comes to food and it has nothing to do with parenting. One of my kids orders octopus every chance she gets and loves Guatemalan traditional dishes like cow's tongue but my other child is beyond picky (he actually has some sensory issues with food) and what he can eat is very limited.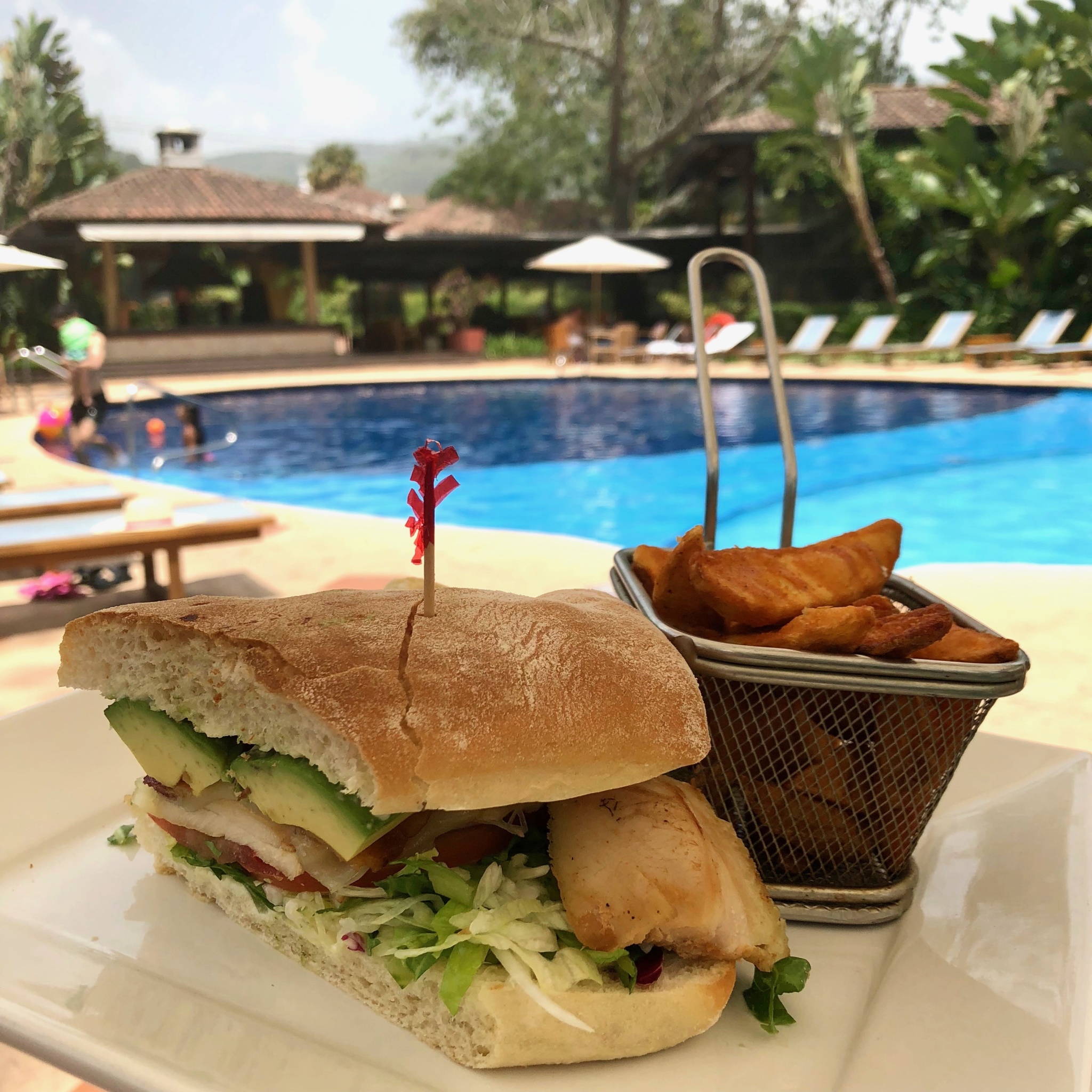 When we travel it's sometimes a struggle to find food that he will eat and it gets to a point where it becomes a problem. I loved that at Porta Hotel Antigua the menu includes many of those traditional Guatemalan dishes that I love and miss from my home country but it also has a lots of international dishes and a great kid friendly menu with all of the kid favorites!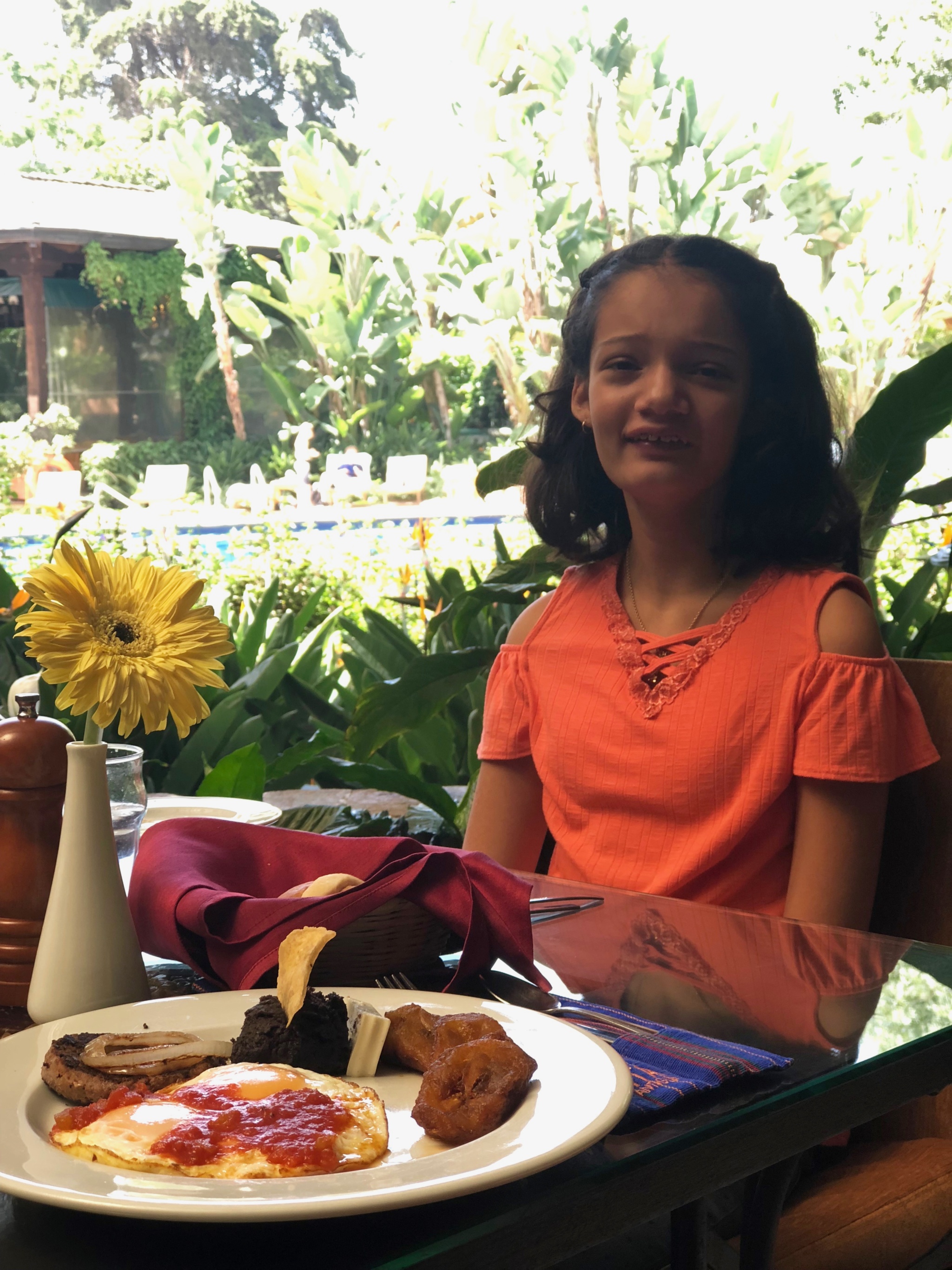 The most friendly staff and a hotel that cares about the community
I stay at hotels all the time and I was impressed with how attentive and friendly the staff were. From the moment we arrived we felt at home and everyone went out of their to make us feel comfortable and make sure we enjoyed our stay from the nice lady at the front desk that welcomed us with fresh bubbly kid friendly drinks to the servers in the restaurant.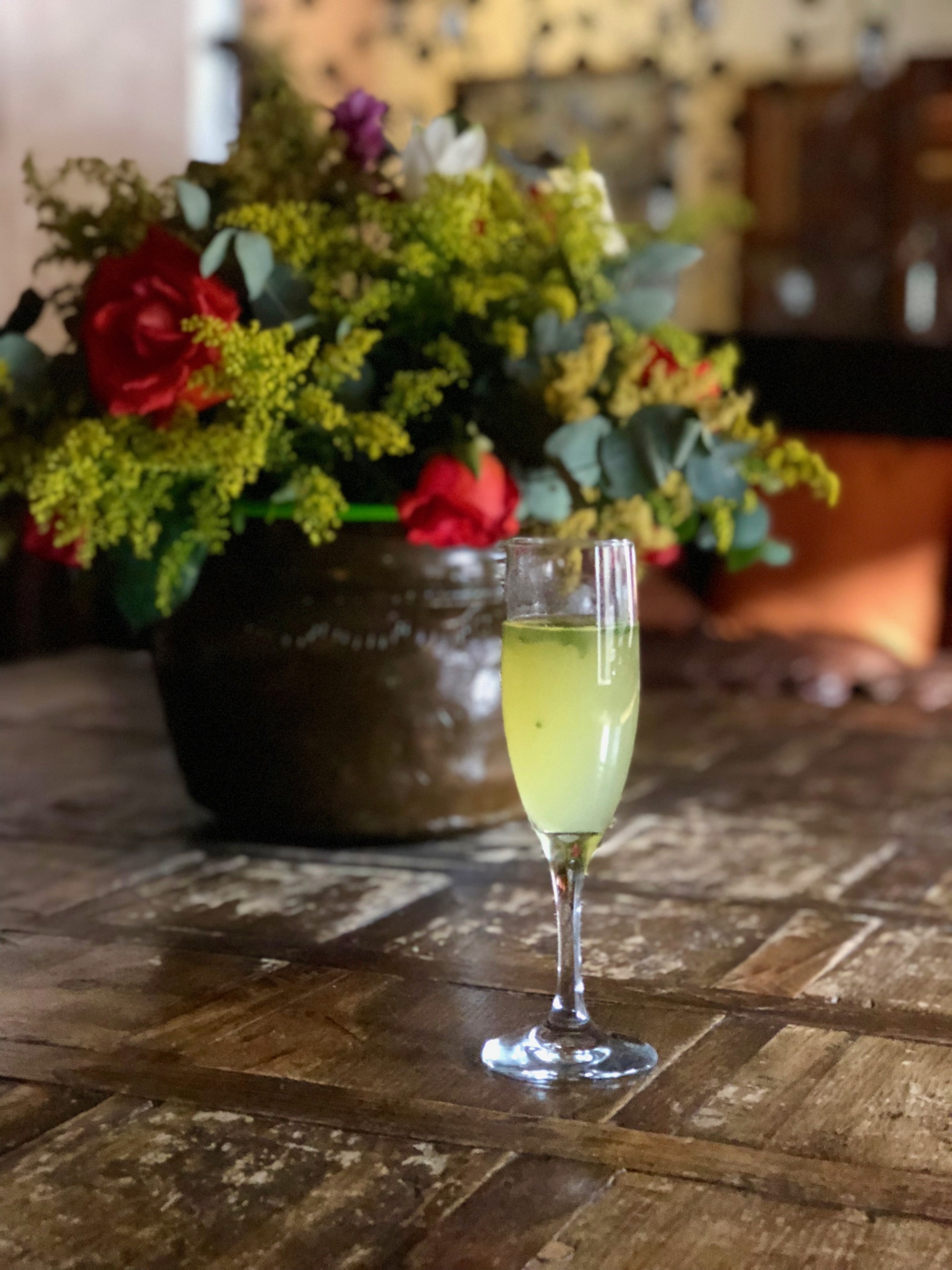 I loved that you can really tell that people are happy and proud of working at Porta Hotel Antigua and for me that really means a lot because it shows that the the company really cares about their employees and about the country. I was happy to see that Porta has made many decisions with the environment and Guatemala in mind: from not using straws in their restaurants to supporting the victims of the Fuego Volcano eruption by donating 10% of their proceeds to this cause. I had the opportunity to talk with the hotel's owner and he is passionate about his commitment to the community and to supporting local tourism which in turn made me feel great about staying at a hotel that supports causes that align with what I'm passionate about.
If you're looking for a family friendly hotel in Antigua Porta Hotel Antigua is your best option! Follow Porta Hotel Antigua on Facebook for more Antigua Guatemala inspiration and to stay up to date with their offers and specials! If you're headed to Antigua with kids be sure to check out my article on the best things to do in Antigua with kids.