Providing awe-inspiring views of one of the most beautiful lakes in the world, Villas B'alam Ya Lodging offers luxurious accommodations on the shores of Lake Atitlán in Guatemala. Nested on the mountainside of Atitlán Lake among luscious tropical vegetation, the four villas provide a private and tranquil getaway. Villas B'alam Ya is the ideal place to spend a weekend or a week with your family at the beautiful Lago de Atitlan.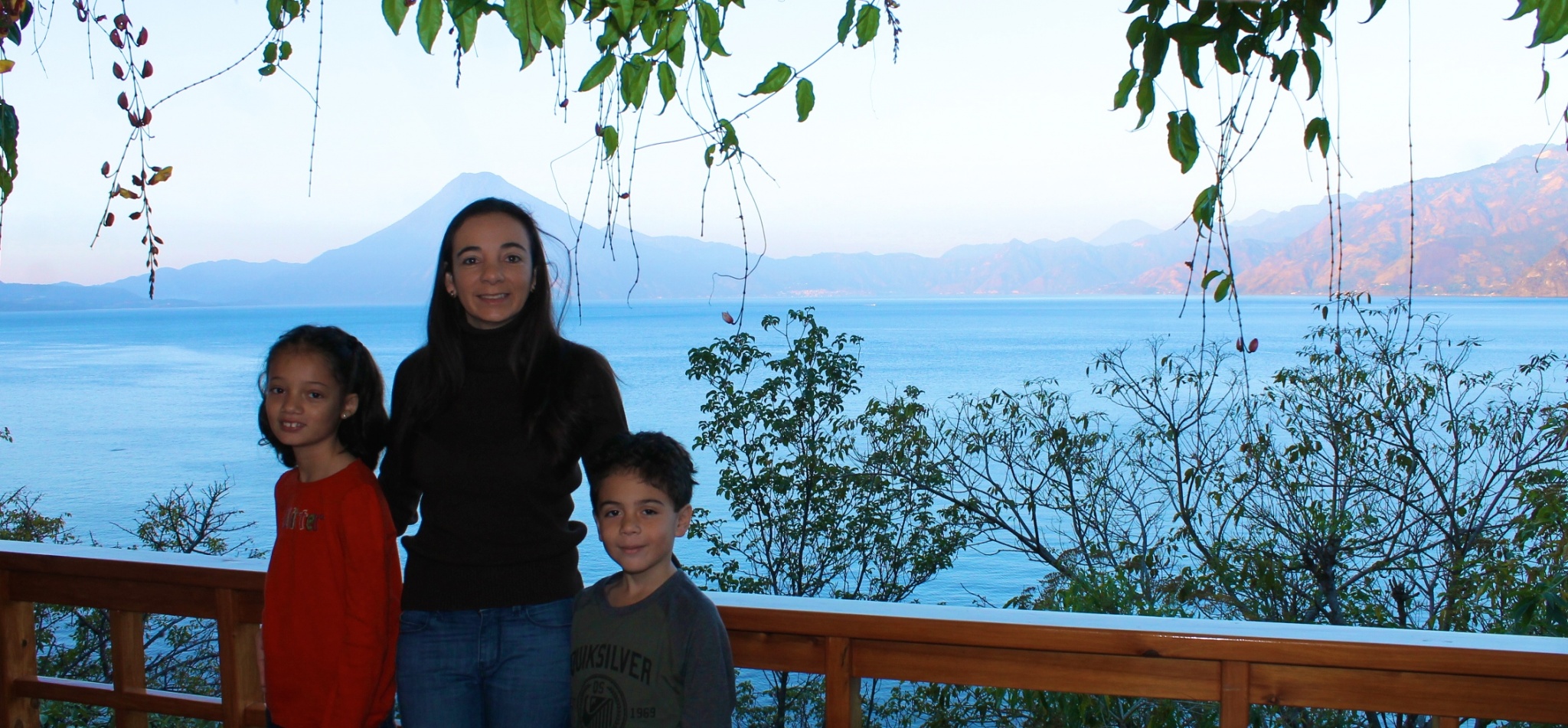 As you drive down the mountains towards Panajachel and catch the first glimpses of the turquoise waters of Lake Atitlan, you can not help but wonder if this is real. Guarded by majestic volcanoes, the beauty of the lake is striking. And when you pair that with the fabulous weather (there's a reason why Guatemala is called the land of eternal spring) and the colorful culture and friendly locals, Lake Atitlán becomes one of those places you want to get lost in and never leave.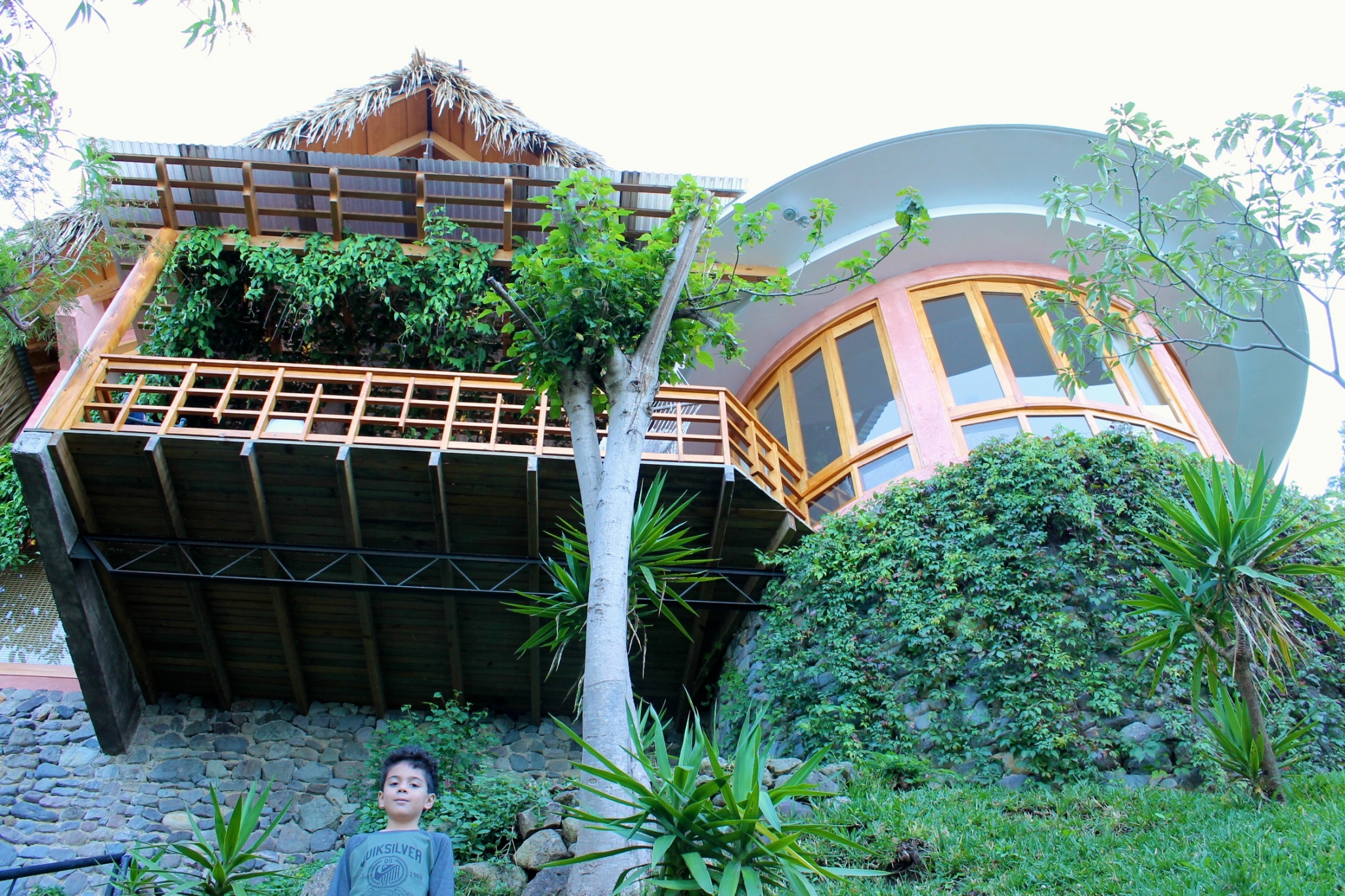 Coming Back Home
I grew up in Guatemala and have been to Lake Atitlán countless times. And every time I come here, I am taken aback by its beauty and magical and mystical presence. But this time was especially meaningful, as I was bringing my kids to the lake for the first time. Although they were both born in Guatemala, my daughter was just a toddler, and my son was a baby when we left our home country.
It was the first time we were traveling to Guatemala after six years of living in Florida. So taking them to Atitlán was at the top of my list for our family holiday trip back home. And, of course, I wanted them to have a memorable experience and feel that they were coming home to their country. That is why I chose the luxurious accommodations at Villas B'alam Ya.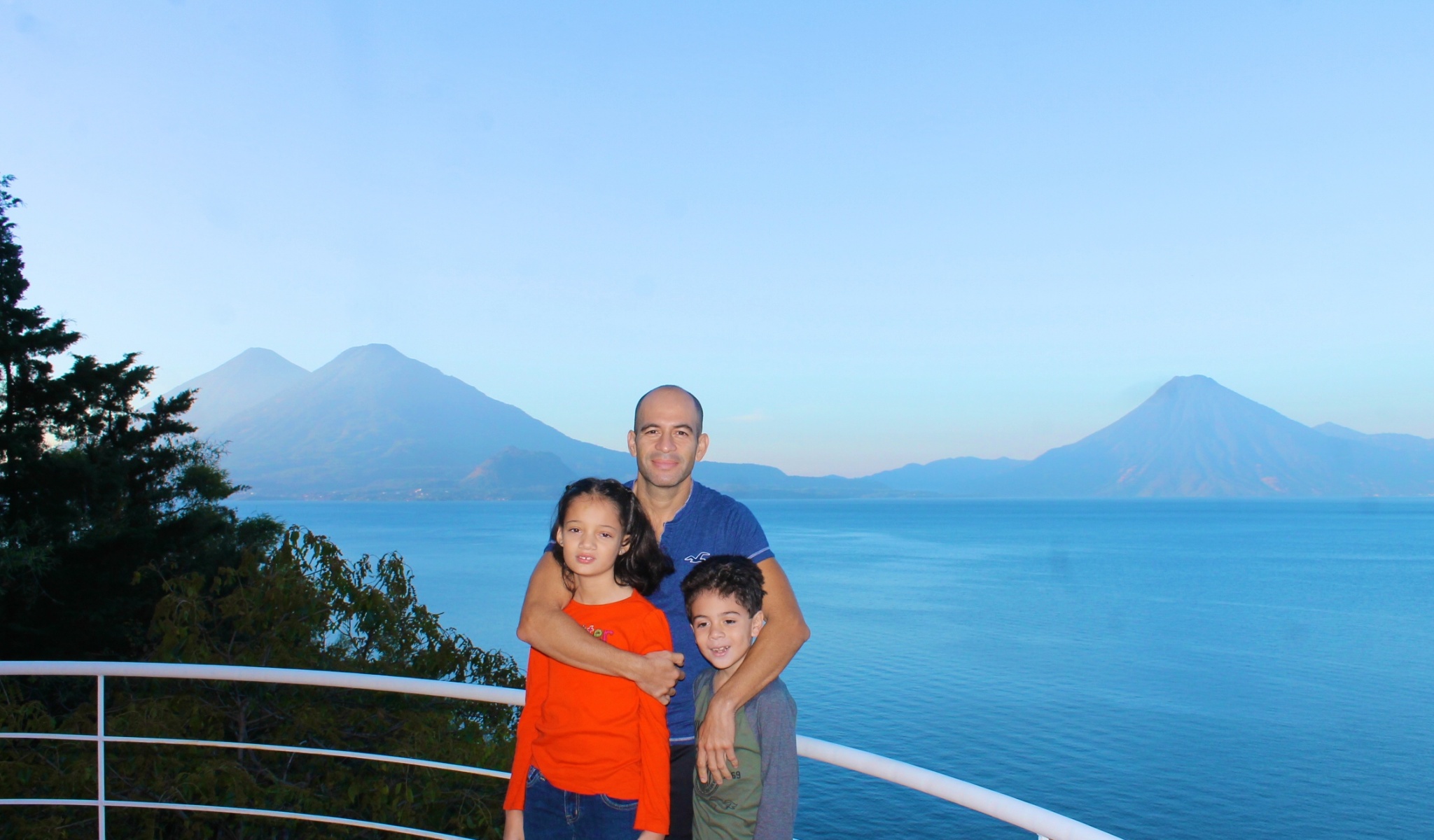 Villas de B'alam Ya Luxurious Lodging
As we entered our villa, I felt we were coming home, not just visiting. The villa is spacious, warm, and inviting. The decor is a tasteful mix of antique and modern furniture with colorful local textiles. There is artwork from well know Guatemalan artists on the walls. Plus, huge windows let in the light and frame the awe-inspiring view of the lake and the volcanoes.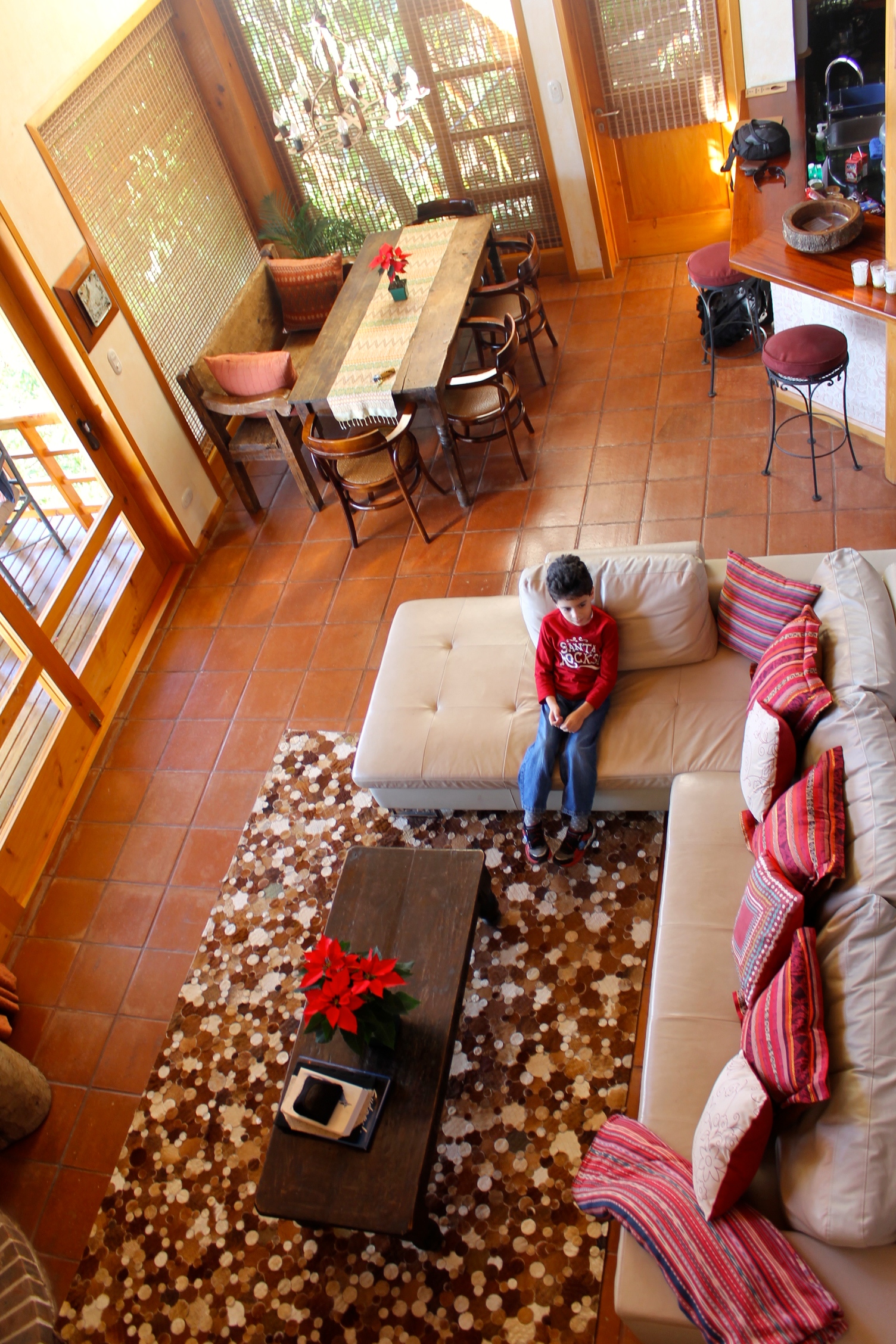 Room with a View
The Villa El Mirador has two bedrooms, two bathrooms, a living and dining area, and a full kitchen. It has an outdoor deck with a table and a hammock and a large terrace on the upper level. There are two sofa beds, so the villa is large enough to accommodate 4-6 people. All living spaces, from the kitchen to the bedrooms, offer magnificent views of Lake Atitlán.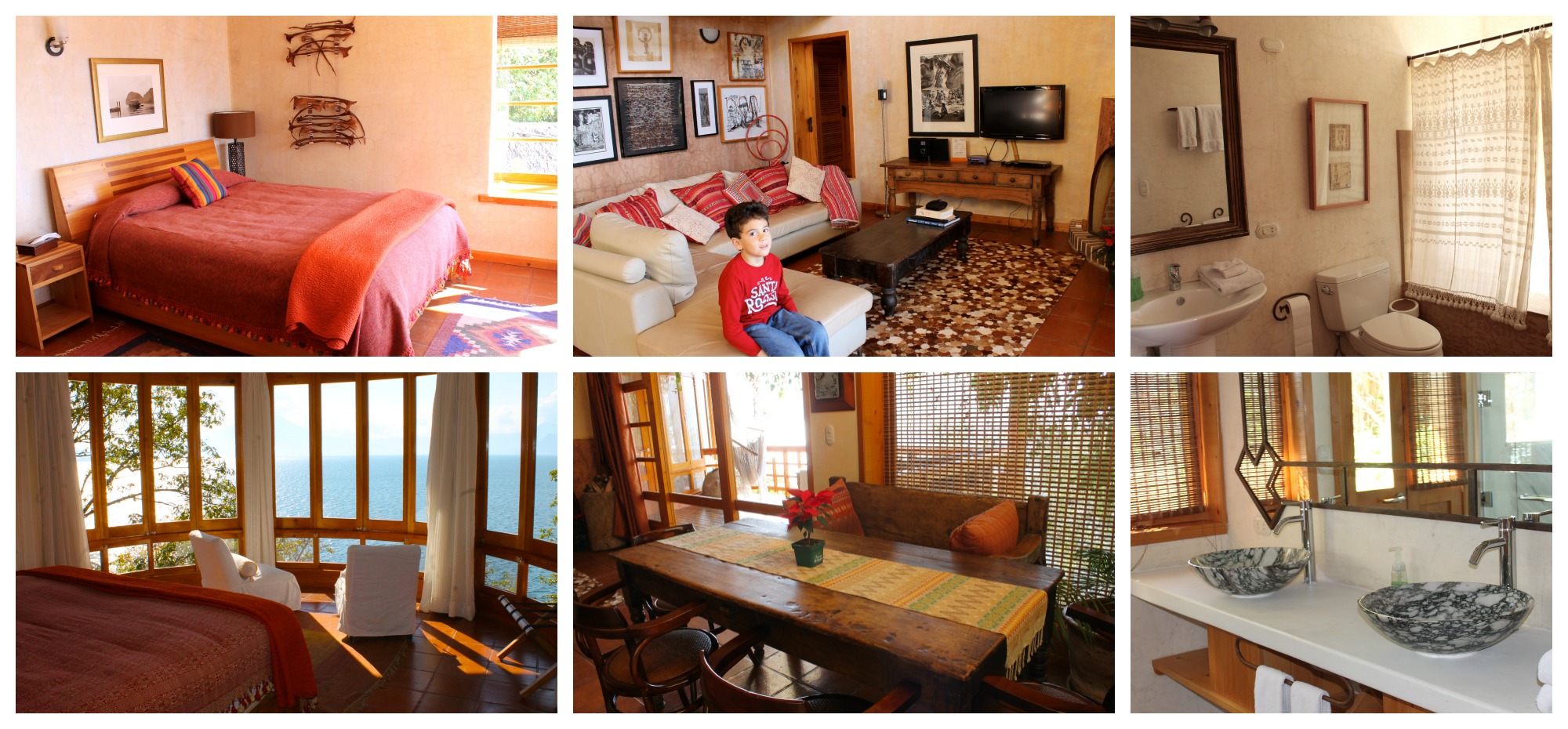 The upstairs bedroom opens into a half-circle terrace that provides sweeping 180 degrees views. In comparison, the master bedroom on the first floor has floor-to-ceiling windows that let you enjoy striking views right from your bed.

I can not say enough about the views; they entranced us that we slept with all the curtains open! We enjoyed watching the starry sky against the silhouettes of the volcanos at night. Plus, we witnessed the breathtaking daylight slowly unfolding in all its glory. I love sunrises and have seen them at Lake Atitlán before, but never from the comfort and warmth of my bed.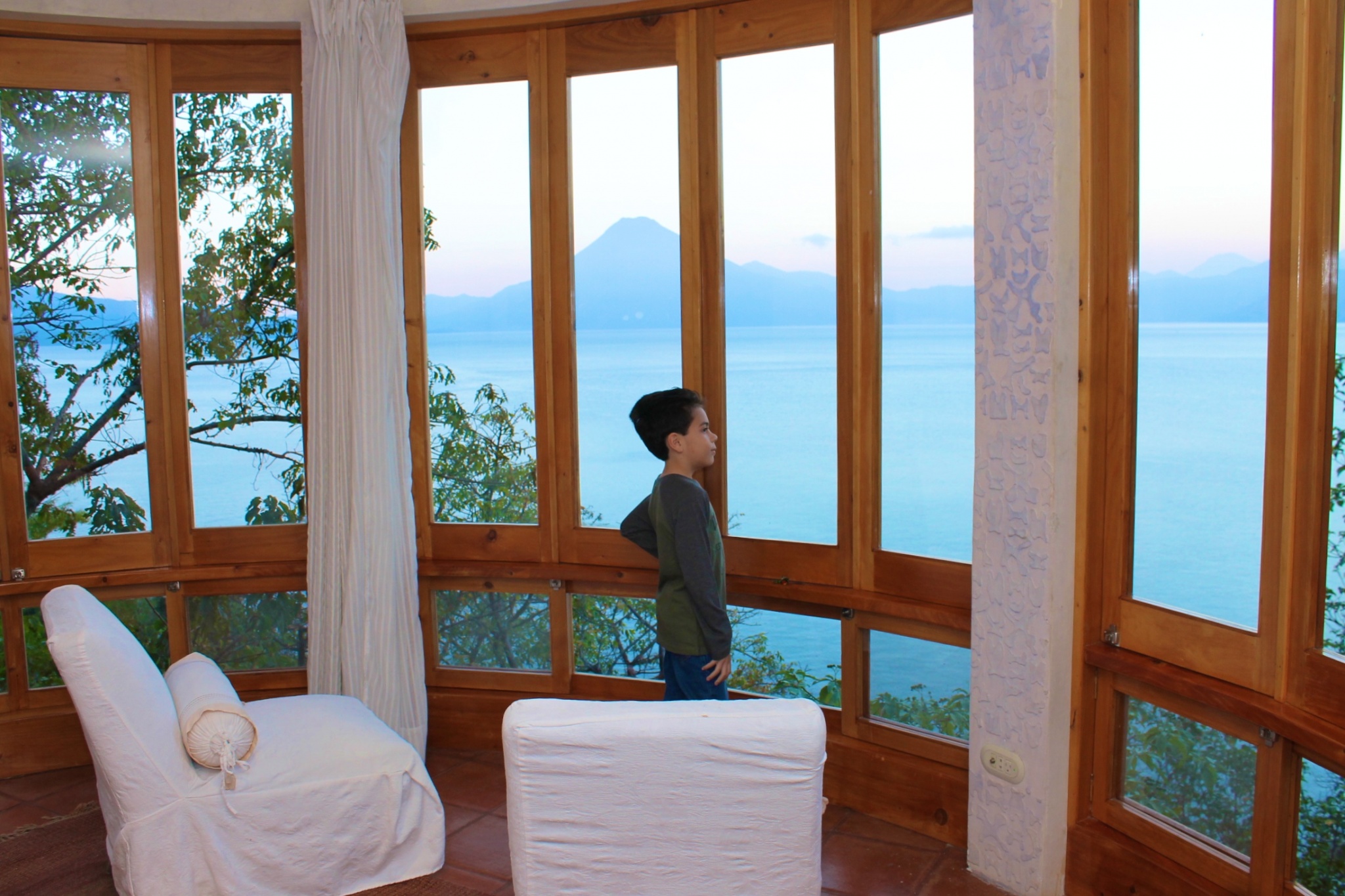 Sleeping Enveloped by Beauty
The kids felt right at home; they loved sitting on the deck, swinging on the hammock, and browsing books about local birds. We got to observe hummingbirds feed on the beautiful flowers hanging from the pergola in front of the living room. The villa brings the lake and the natural surroundings inside. Its vast windows make the lake seem like part of every space.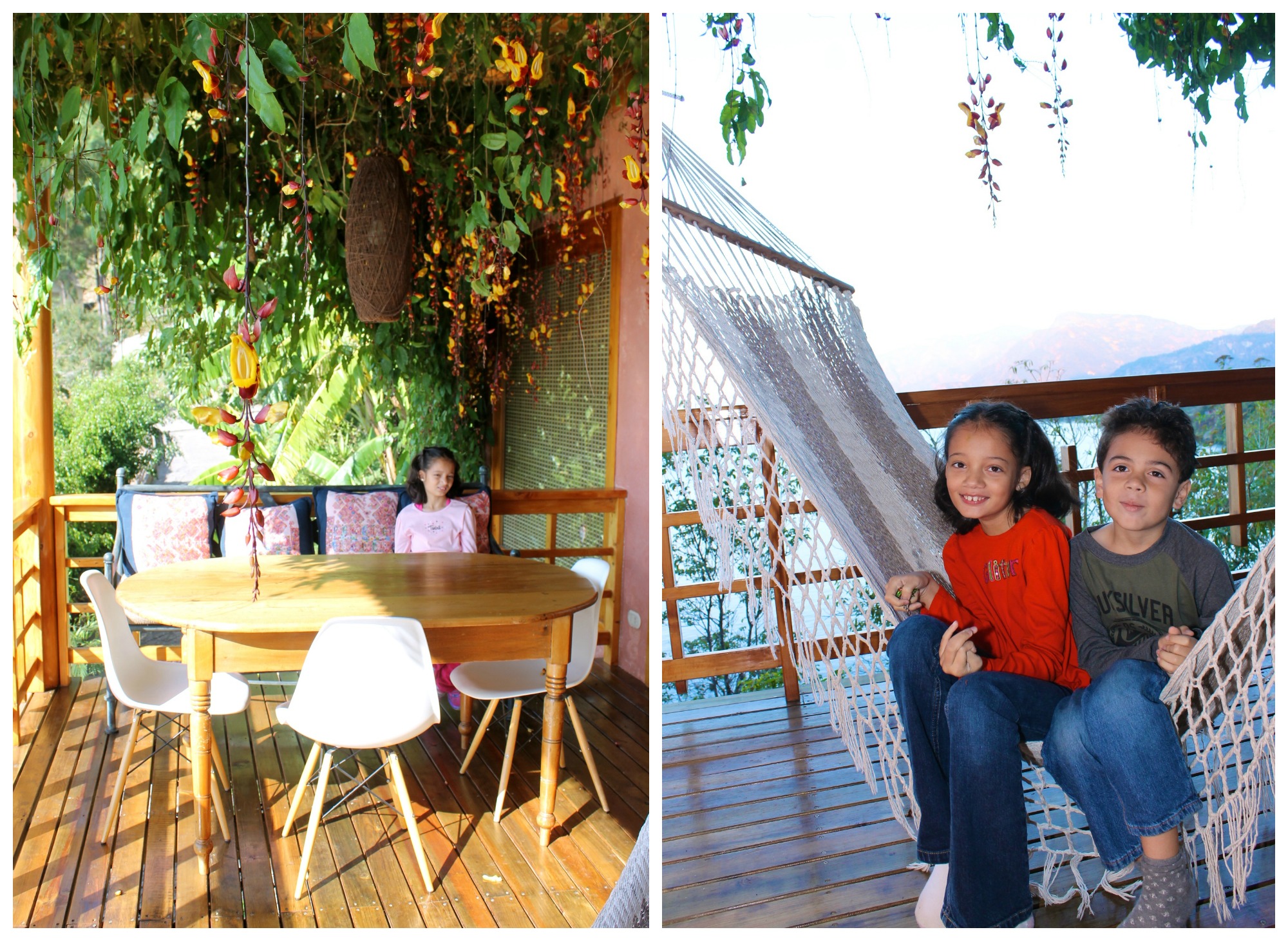 That night we slept like babies! There was so much peace and quiet that the sounds of birds chirping was the only thing that awakened us. The friendly Mayan woman prepared breakfast in our kitchen and served it on the terrace. It consisted of fresh fruit, yogurt, granola, and freshly squeezed orange juice.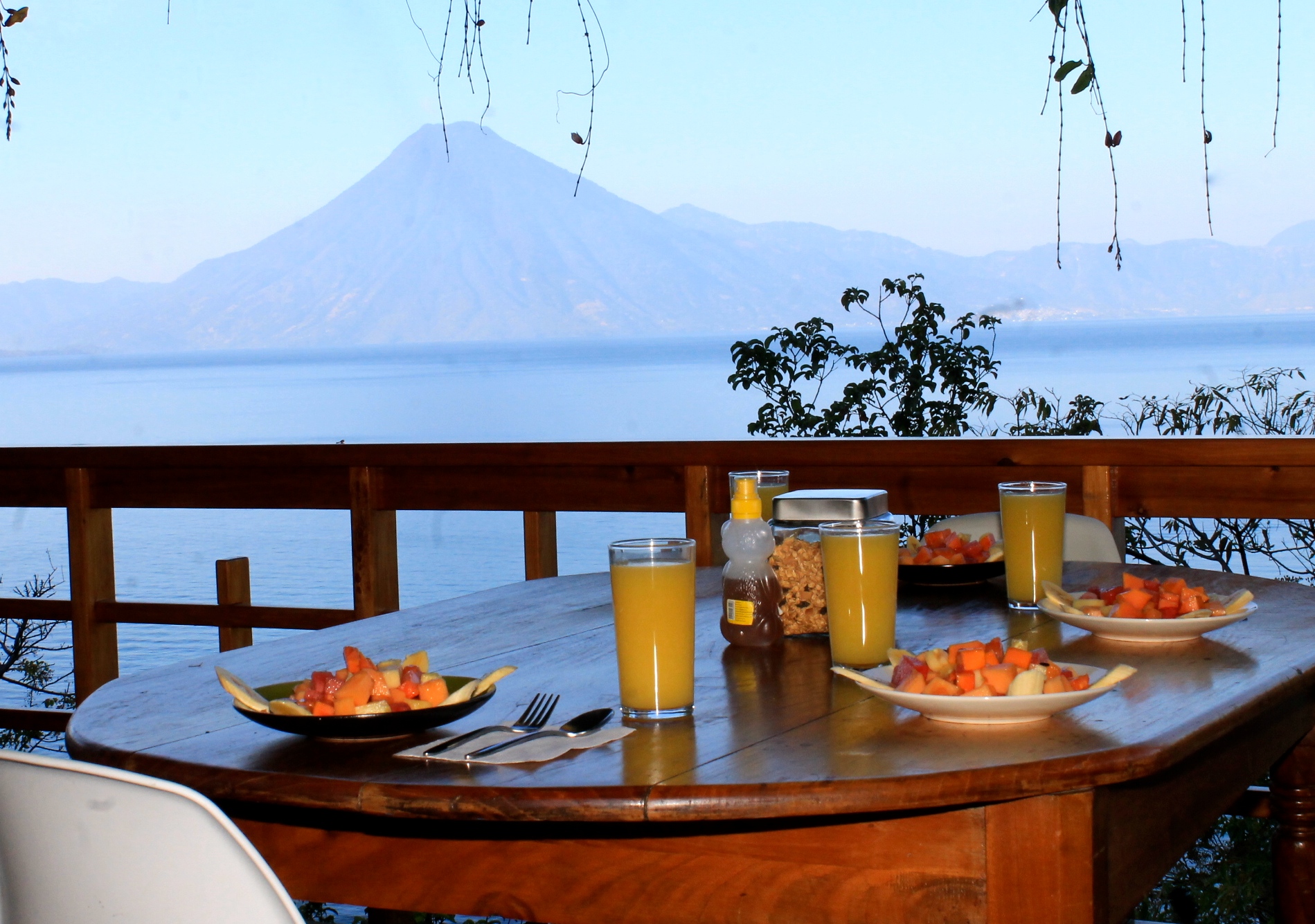 After breakfast, we went outside to explore the grounds. We relaxed in the small private garden and went down to the lake. On the dock, there was a kayak you could borrow to explore. The vegetation and flowers in the gardens were just beautiful.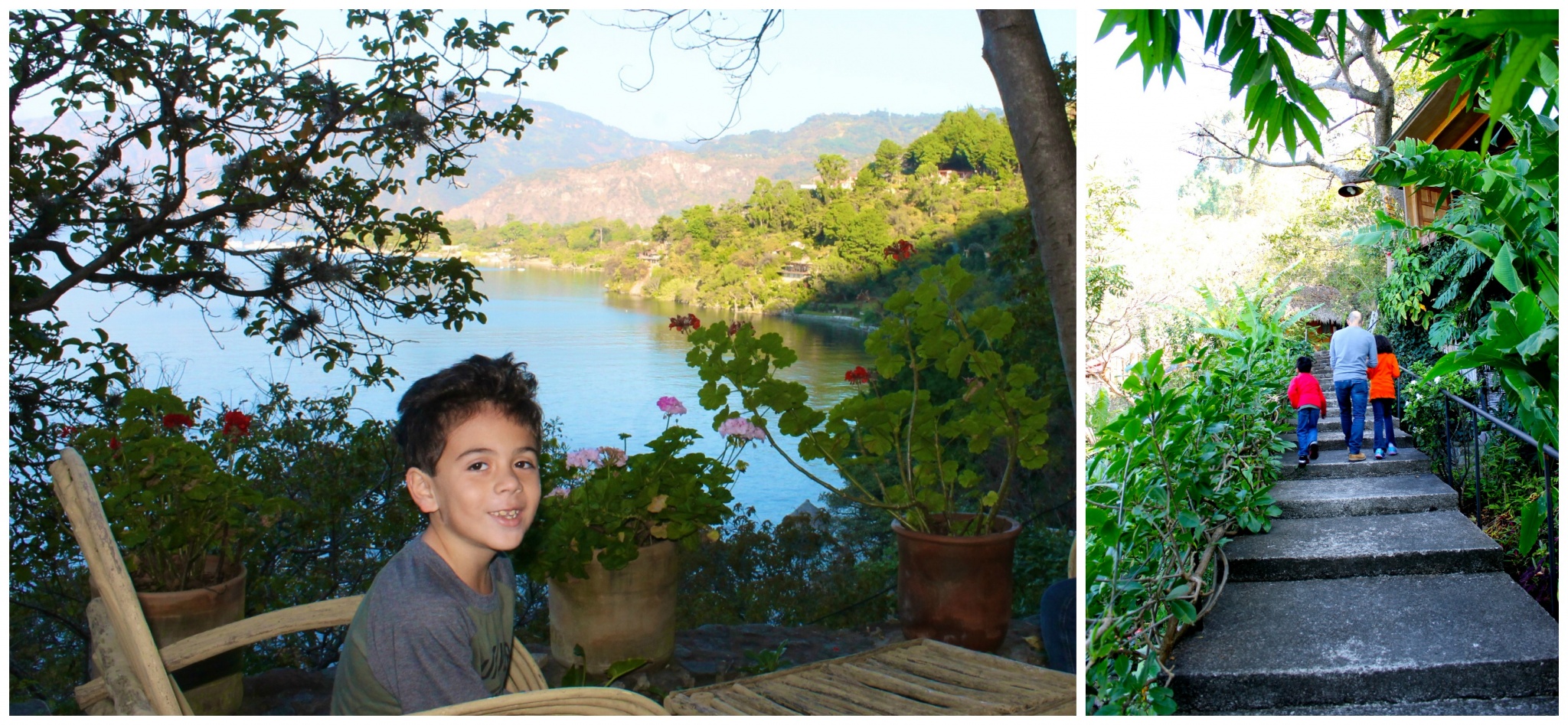 Exploring the Area
During the day, we scoured the surrounding towns of Santa Catarina Palopó and San Antonio Palopó. Then we had lunch at a nice restaurant in Panajachel and shopped for local textiles and crafts. Later, we relaxed and enjoyed our surroundings at night, spending quality time together and discussing our adventures. For us, staying at B'alam Ya's luxurious lodging was perfect! We got to experience the lake's tranquility and magic and could also visit the colorful lakeside villages.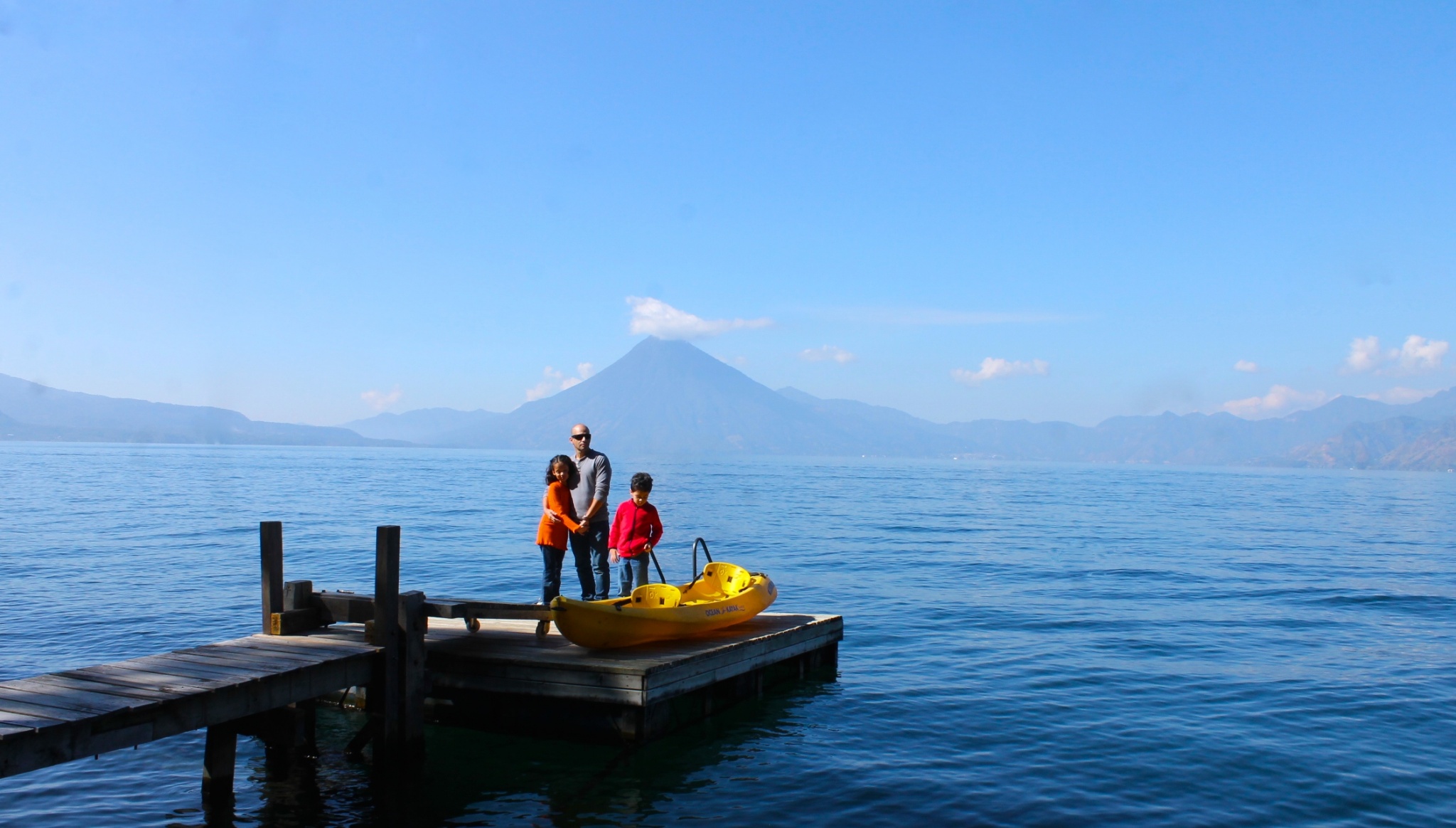 What We Loved About Villas De B'alam Ya
You will not find better views of the lake anywhere, period! There are beautiful vistas from almost every room in the villa; even the second bathroom has a partial lake view.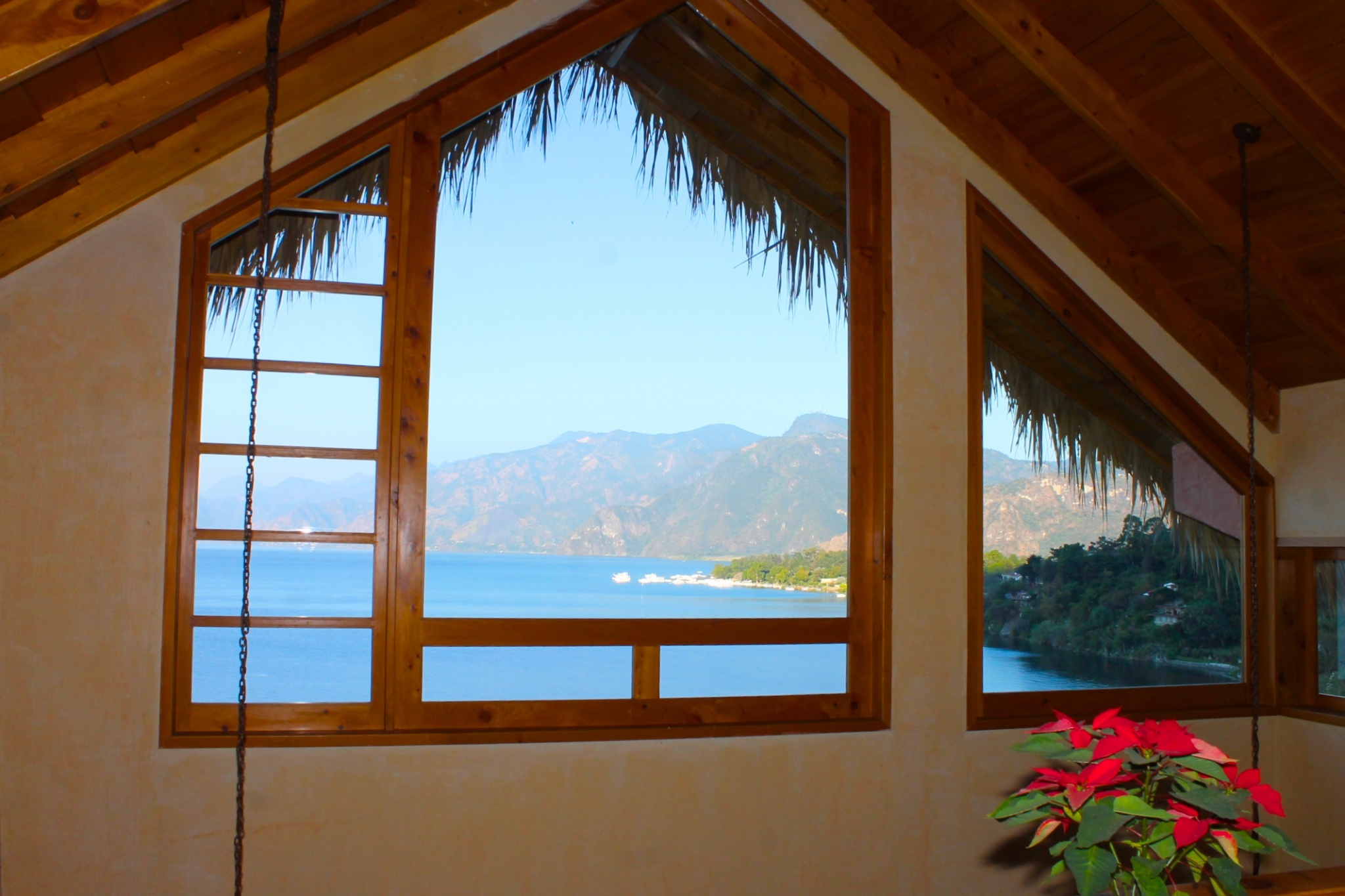 For the price of a luxury hotel room, you get a lavish yet homely villa that fits a large family or two small families!
The privacy, tranquility, and peaceful environment of the villas, surrounded by lush vegetation and overlooking the lake in all its beauty, are priceless.
You will find yourself in what I can genuinely describe as a getaway location! So relax, recharge and get away from it all, and still take advantage of the comforts of the modern world like cable TV, a rocking sound system, and free Wifi.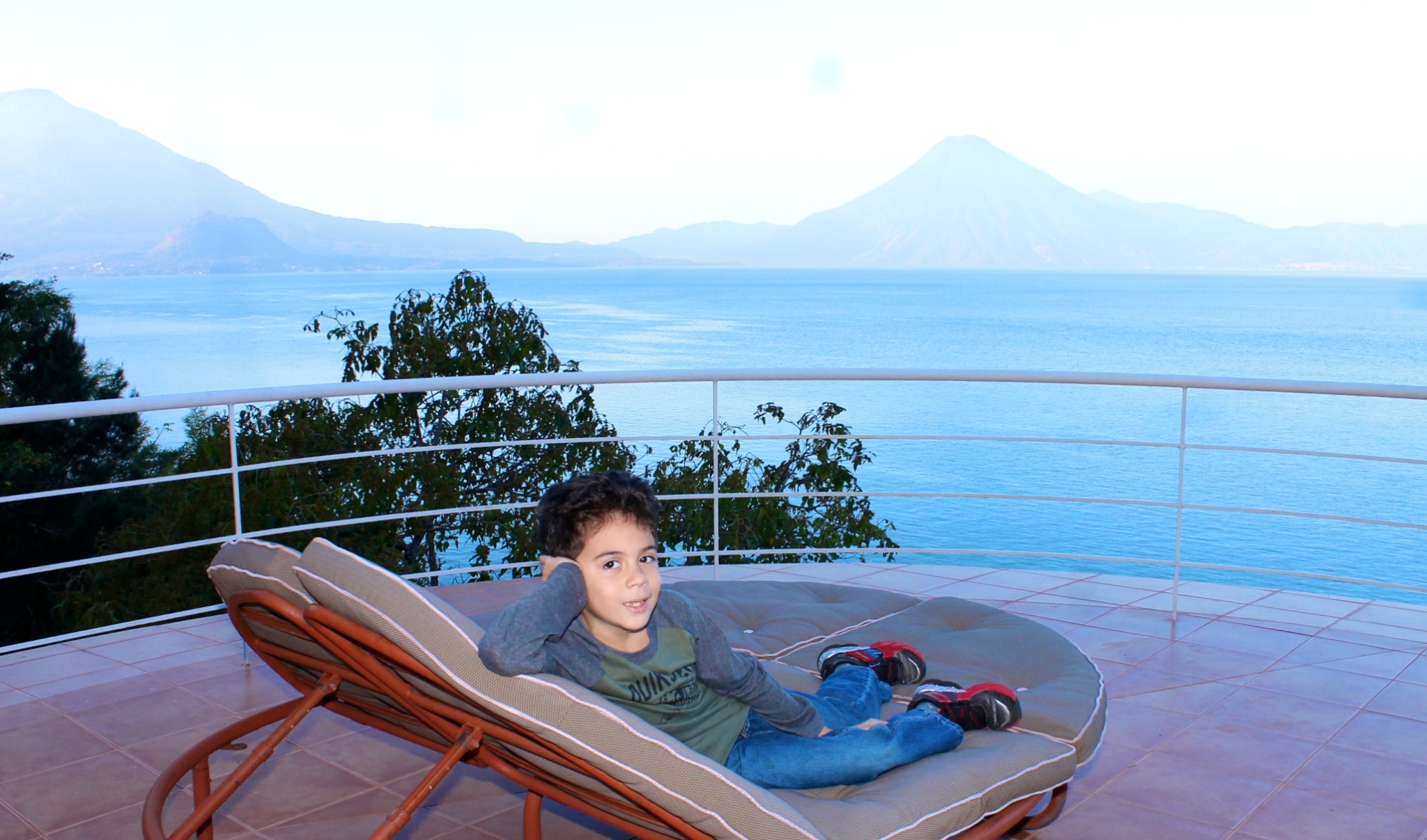 The villas are right on the lakeshore and are only a 15-minute drive from Panajachel (a 10-minute boat ride). And a 5-minute drive from the beautiful town of Santa Catarina Palopó.
The full kitchen lets you cook some meals at the villa, saving you money. Then, enjoy eating on the deck while you take in the view. You can also stock your kitchen or use the Villas Balam Ya's shopping service to request what you need and have it there waiting for you.
Thanks to the secluded, private location, I got the best night's sleep ever. I fell asleep, entranced by the view of the stars that filled the night sky over the lake.
Breakfast is included and served right at your villa. You can also request to have a chef prepare other meals.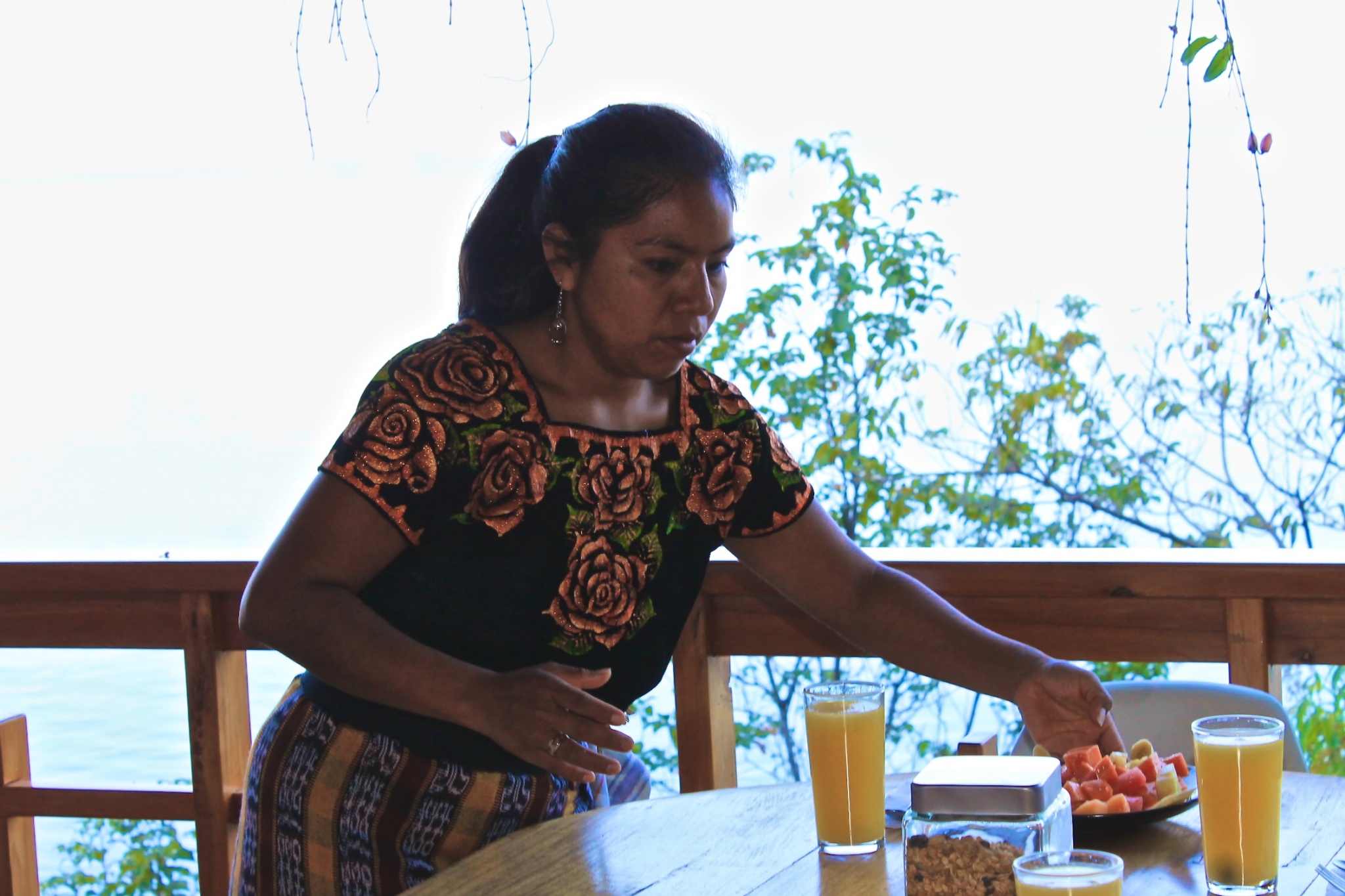 Things To Consider When Staying at B'alam Ya Villas
B'alam Ya is a 10-minute car drive from Panajachel and a 5-minute drive from Santa Catarina Palopó (the next town on the shores of the lake). You can get to B'alam Ya via taxi if you do not have a car. Better yet, hire a private lancha or water taxi, which should not cost more than $10-$15. Check with the hotel staff, and they will be able to recommend or arrange transportation from Panajachel.
There is no on-site restaurant. So if you want to eat out, you must drive there or request a water taxi. My recommendation is to take advantage of the kitchen. Buy fresh fruits and other groceries in the market in Panajachel and save money cooking some of your meals. You won't get a restaurant with a better view than what you have on your terrace at B'alam Ya. Breakfast is included and served in your villa by hotel staff.
Villa Mirador is perched on the side of the mountain. Getting to and from the parking lot or the lake to your villa means going up or down lots of steep steps. It may be challenging for anyone with mobility issues.
Learn more about this luxurious lodging at Lake Atitlán Guatemala by visiting the Villas B'alam Ya website. You can also check out the Villas B'alam Ya Facebook page.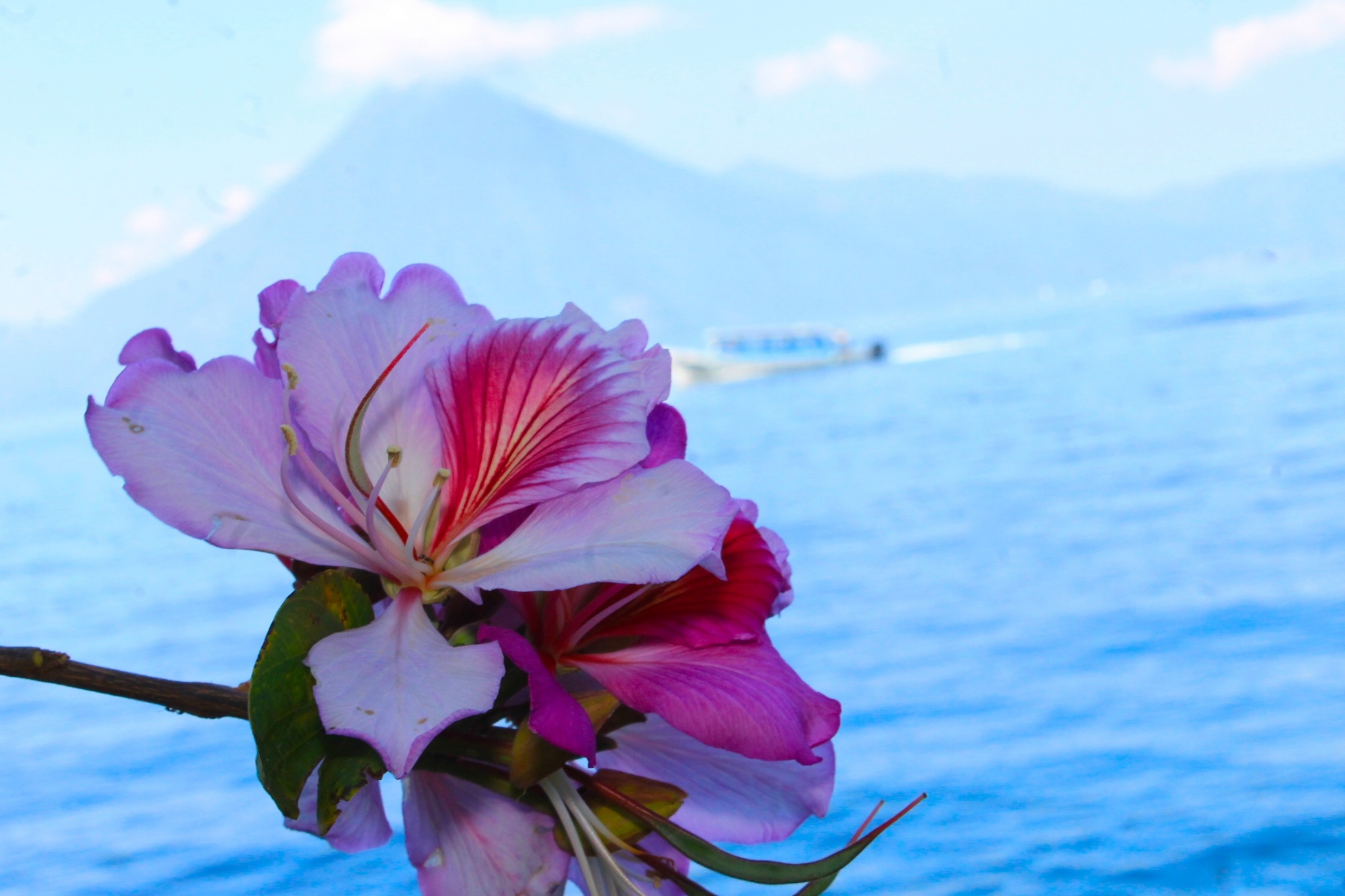 More Amazing Things to Do In Guatemala:
If you're planning a trip to Guatemala or want to come back for more, you've come to the right place! From the best destinations to kid-friendly activities, I'll share my love for my home country. Here are amazing things to do in Guatemala to make your trip a memorable one:
Looking for the best things to do in Lake Atitlán with kids? Here are lots of fun options! It includes all our favorite things to do around the lake, from Panajachel to smaller towns like San Antonio Palopó.
If you're planning a trip to Panajachel, stopping at the Reserva Natural de Atitlan is a must-do. It is a perfect place to enjoy the lush natural beauty of the Guatemalan rainforest. Here you will find the best hiking trails in Lake Atitlán, with hanging bridges, waterfalls, and breathtaking lake views around every corner.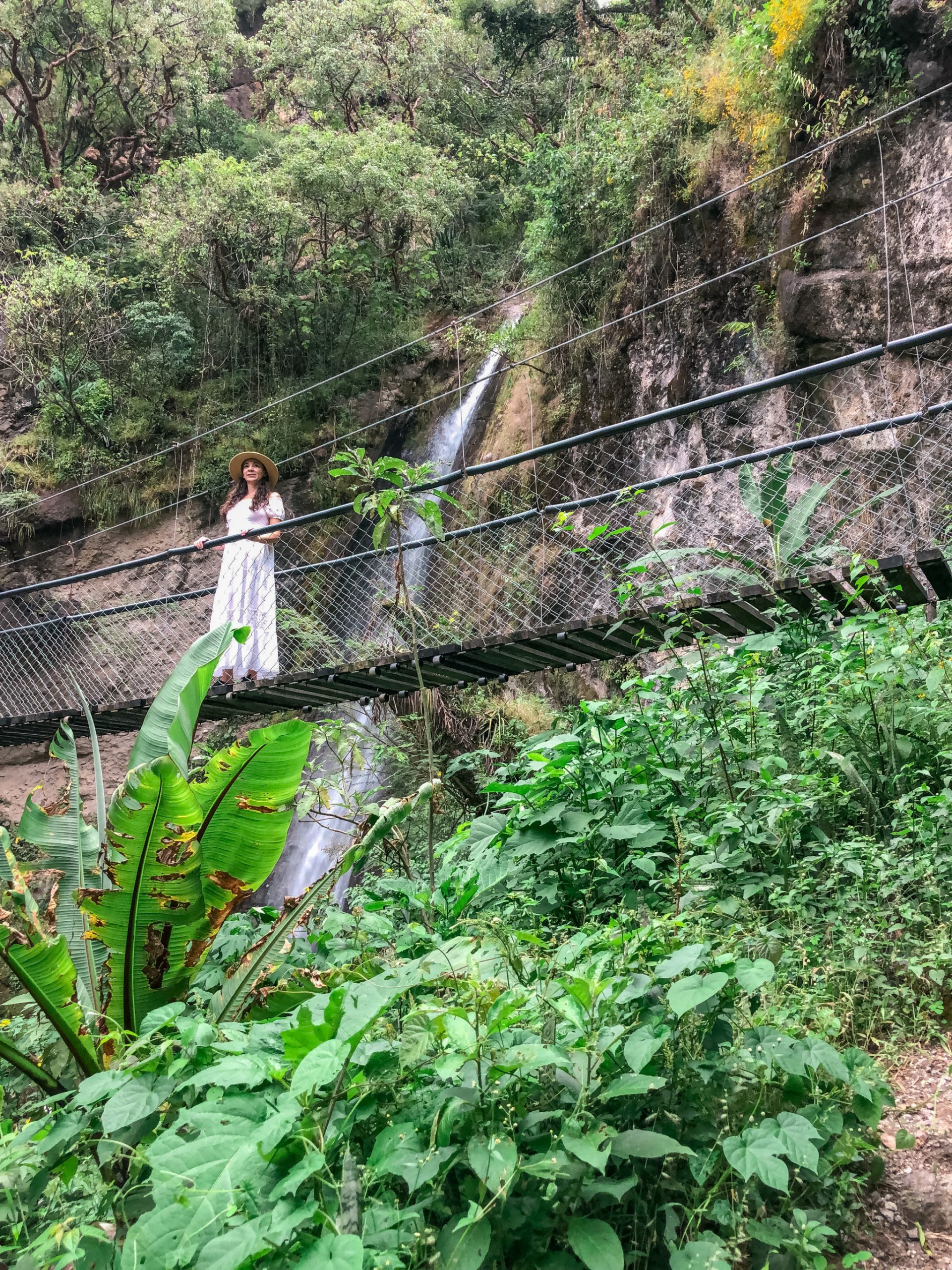 Located in Escuintla, Auto Safari Chapin is a great day trip for families and animal lovers. Whether you're visiting or living there, it is one of the best things to do in Guatemala with kids.
If you haven't walked along beautiful black sand beaches, you are missing out on a magical experience! Some of the best beaches in Guatemala are on its Pacific coasts, places of deep chill, and stunning wilderness. Guatemala's beaches are full of palm trees to relax with an icy beverage on hand.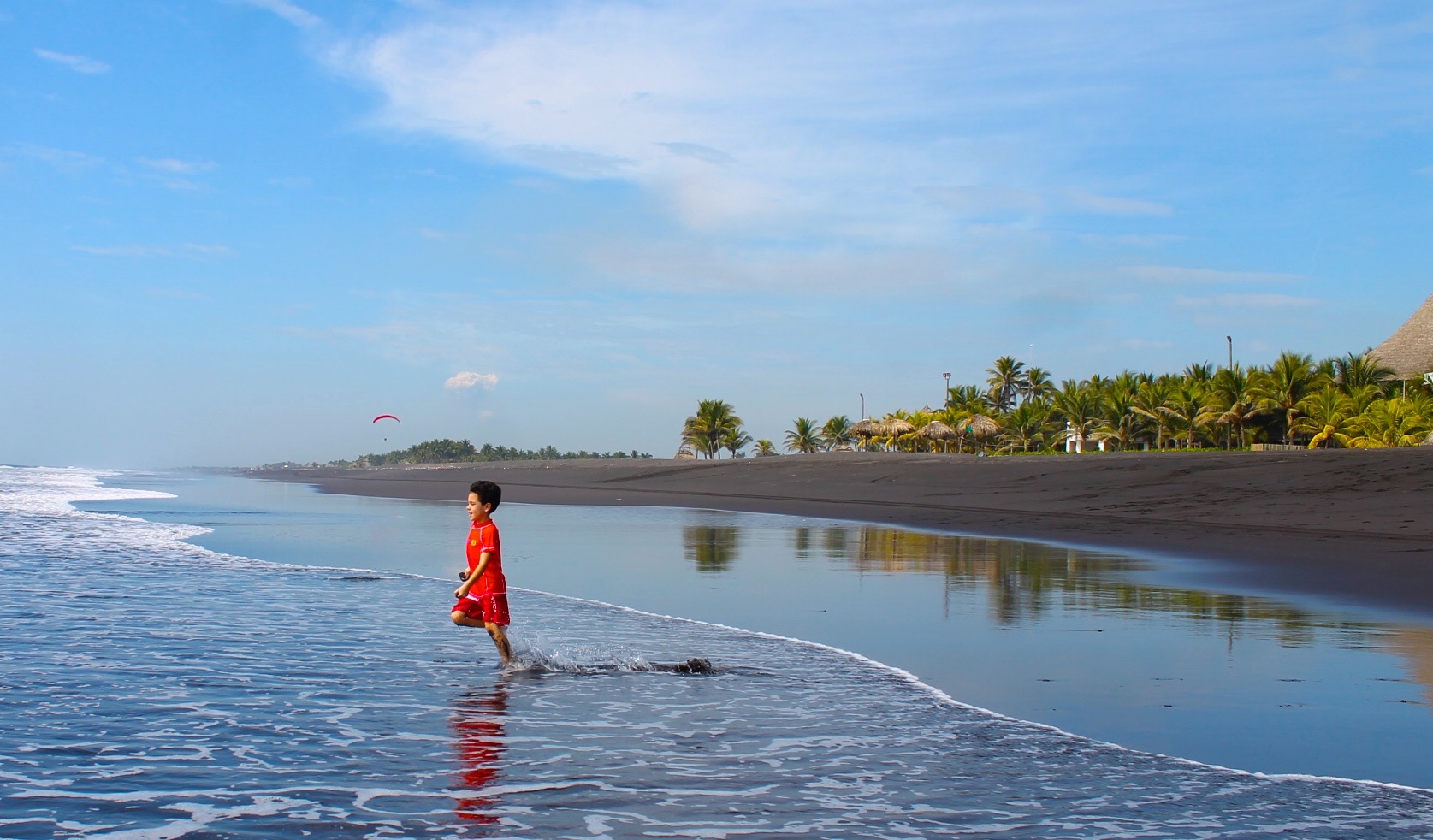 Declared by UNESCO as a World Heritage Site, Antigua Guatemala is a colonial city rich in history and culture. But finding kid-friendly activities can be somewhat of a challenge. So I wanted to share with you all the best things to do in Antigua with kids. All of these activities are family-friendly but are also great for adults.
Here is a guide to visiting Tikal that includes everything you need to know before seeing the most spectacular Mayan ruins in the world. It is a great starting point for enjoying the many adventures the Petén region offers.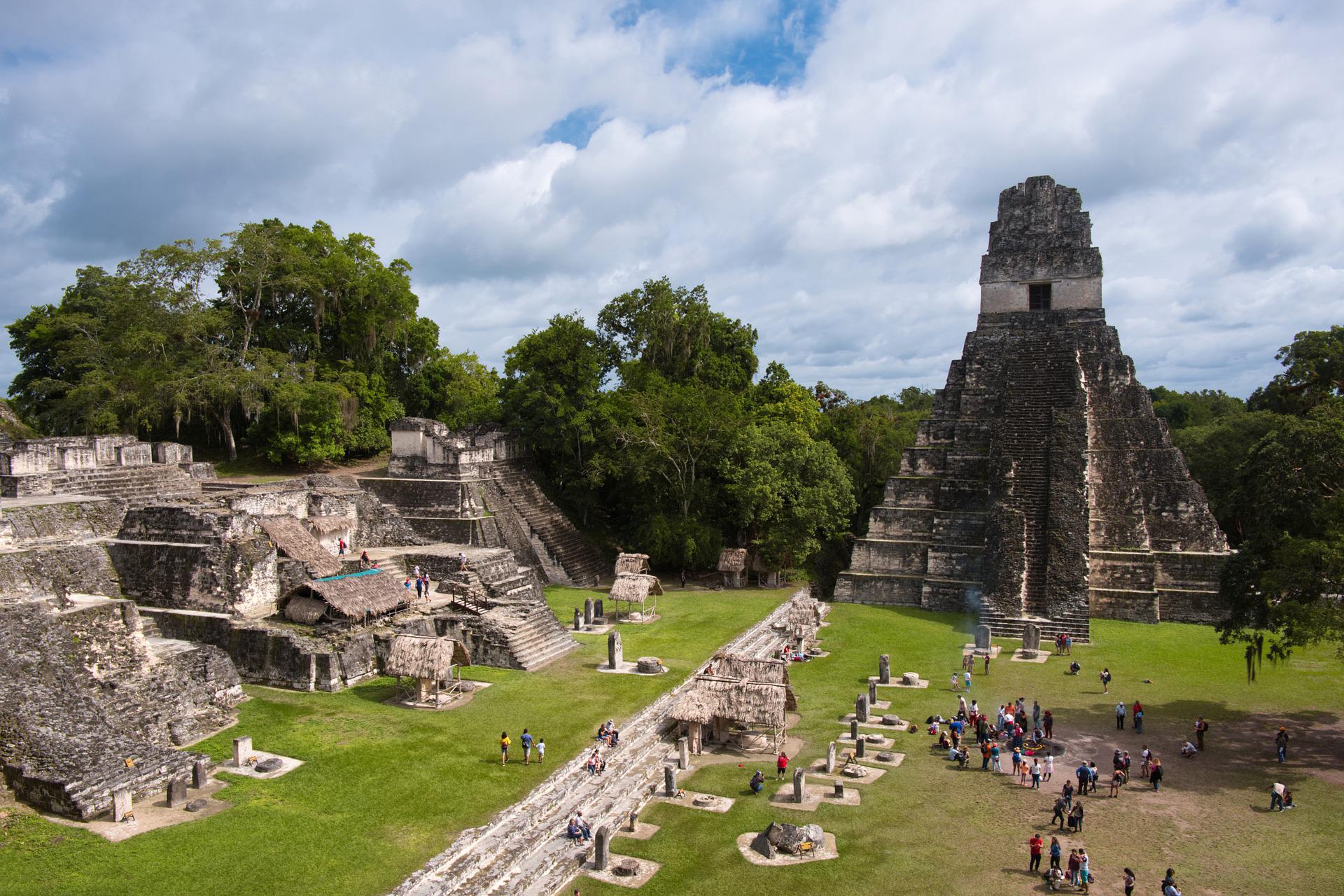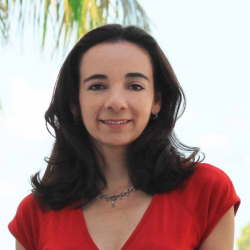 Latest posts by Paula Bendfeldt-Diaz
(see all)