I received an all-expenses-paid trip to San Francisco for the coverage of this press event for Disney•Pixar. However, all opinions are my own.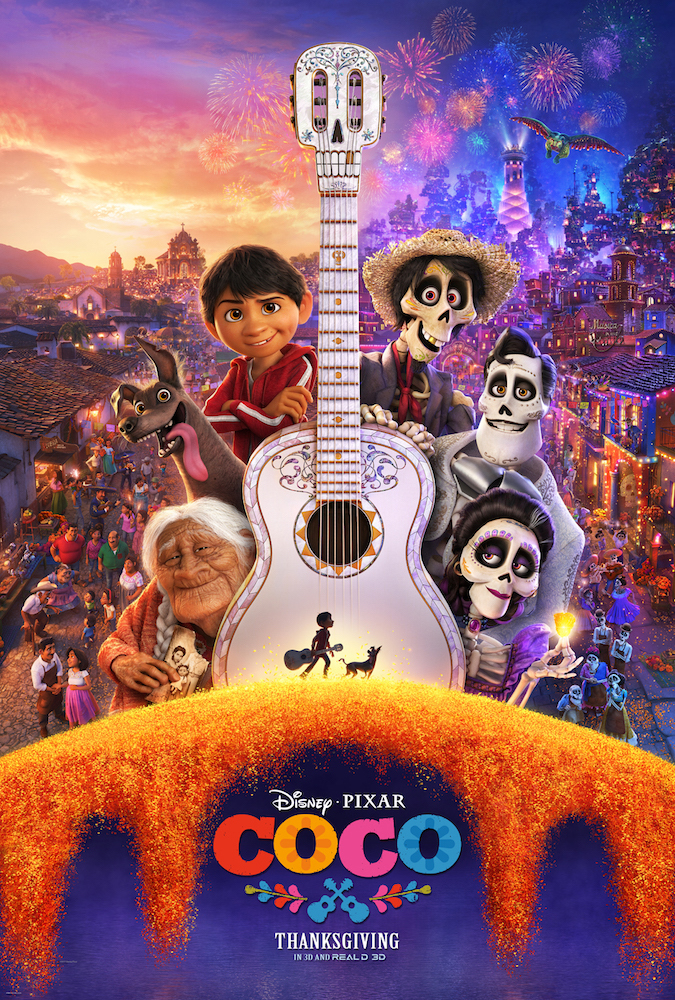 Disney Pixar's COCO debuts in theaters today, November 22nd, and I could not be more excited about this movie. The movie follows 12-year-old Miguel as he follows his dream of becoming a great musician which takes him on an adventure to the Land of the Dead. The movie's story develops around the Mexican celebration of Dia de Muertos.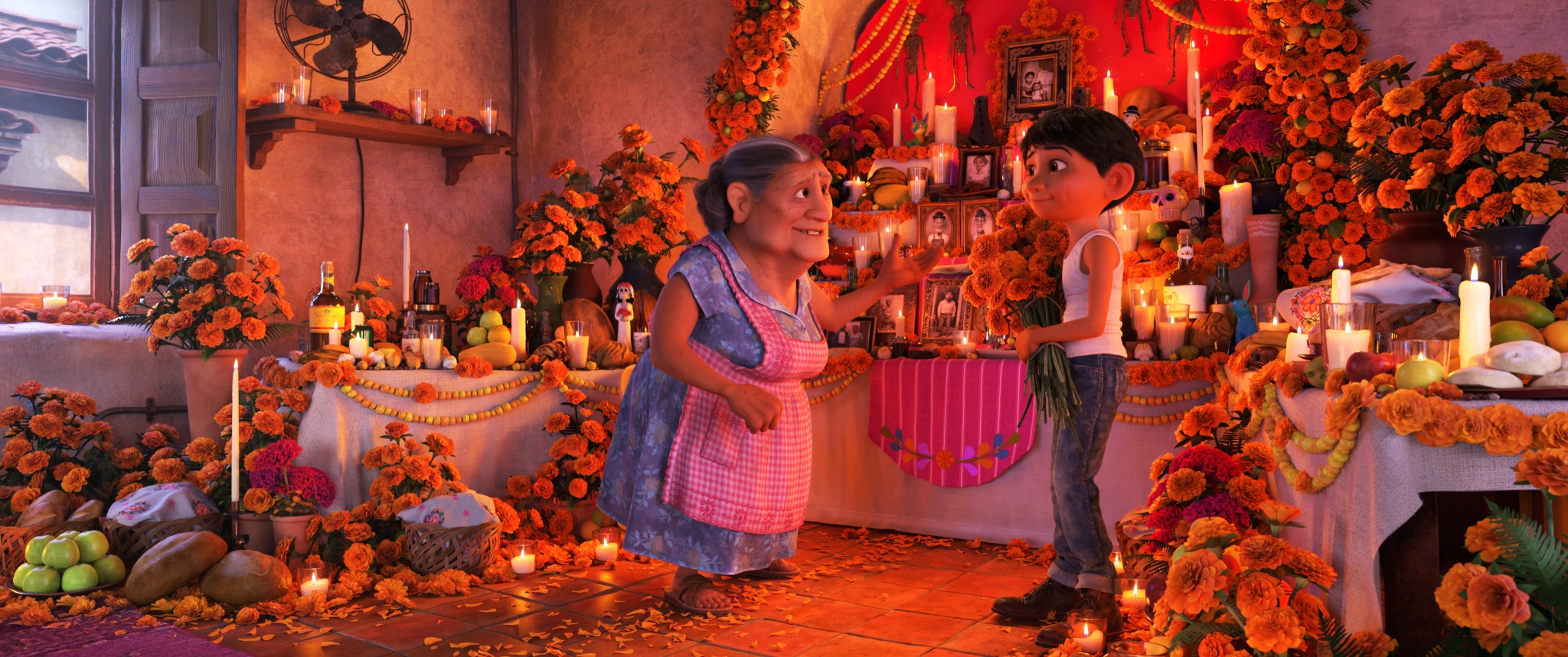 With an all-Latino cast, traditional music and a Latino hero Disney•Pixar's COCO is not just another beautifully made Pixar movie; it's a special gift for Latinos and it's touching the hearts of Latino families in the US and beyond.
COCO: Immersing Audiences In the Mexican Culture
Filmmakers collaborated with a team of cultural consultants, including political cartoonist Lalo Alcaraz, playwright Octavio Solis and heritage and arts author, independent producer and advocate Marcela Davison Avilés.
According to Avilés, the most important thing filmmakers did in their quest for an accurate and respectful representation of the Mexican culture in "Coco" was awareness that it needed to happen. "Then they acted on that awareness," she says. "They took the time to try to understand. They listened to experts from many different fields—archeologists, musicians, cultural advocates. And they embarked on numerous research trips. It was all done with utmost sincerity, respect, and humbleness."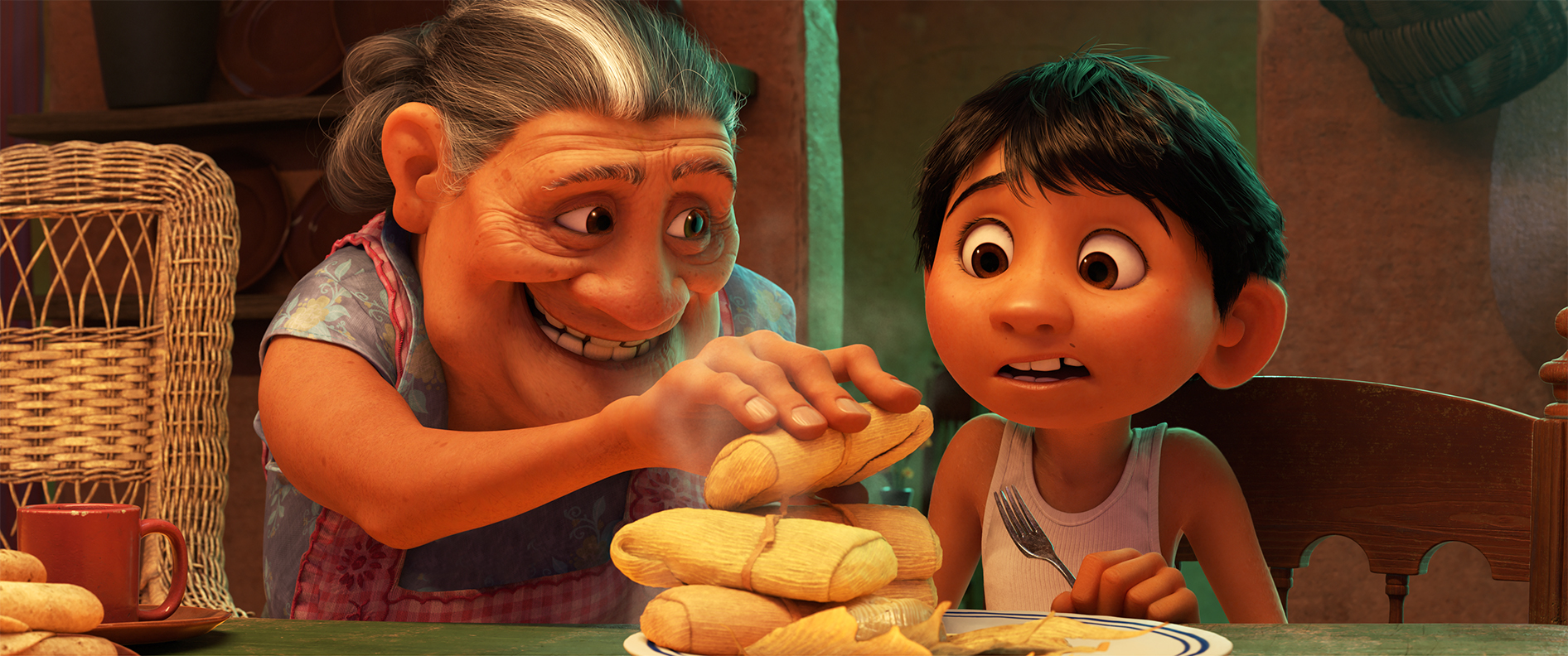 "People are going to understand this culture—these traditions—a lot more after they see this film, because Pixar has done its research," says Alcaraz.
The Importance of COCO for the Latino Community
Not only does COCO deliver many wonderful messages but it also brings the Mexican culture into the spotlight and gives people who are not familiar with it an opportunity visit a small Mexican town and understand the culture from the inside through Miguel and his family. It's a movie that goes much deeper than entertainment, it gives kids and adults the opportunity to step into the shoes of a Mexican boy and relate to him.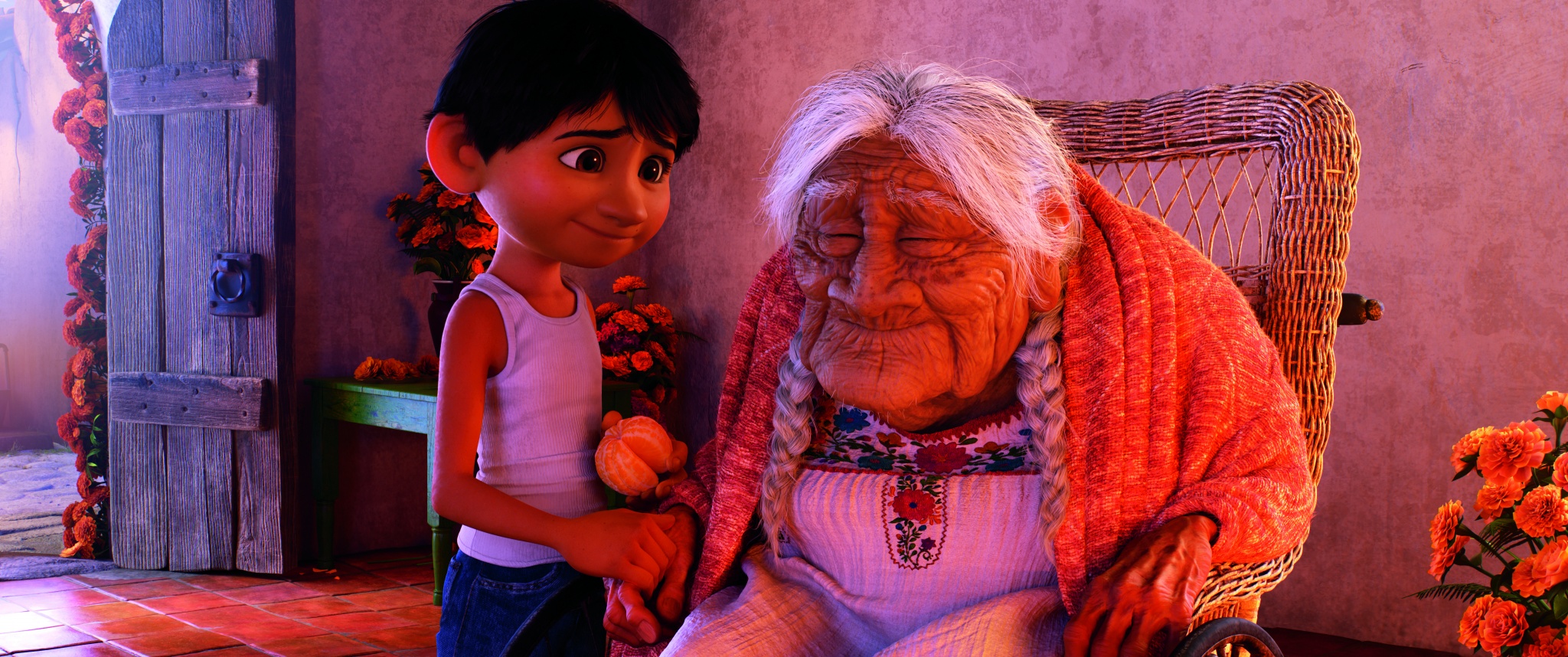 As a Latina doing my best to raise my kids to embrace their roots and their heritage a movie that showcases Mexican culture, music and traditions has an immense value for my family. Watching COCO together not only gives us the opportunity to enjoy family time watching an endearing and beautifully made movie but it has a great educational value as well.
I saw something pretty amazing happen as we watched the new COCO: my kid's eyes widened with excitement (like they usually do with Disney Pixar movies) but unlike Moana were they were learning about a new culture they could truly identify and understand the meaning behind COCO. The movie made us all feel closer to our heritage, to our roots and to our ancestors. It also highlighted the importance of family traditions and celebrations. Because my kids don't get to live their Latino culture every day the movie also gave them the opportunity to learn a lot of things of life in a Latin American country, and although my family is Guatemalan there are so many similarities between the Mexican and Guatemalan culture and traditions!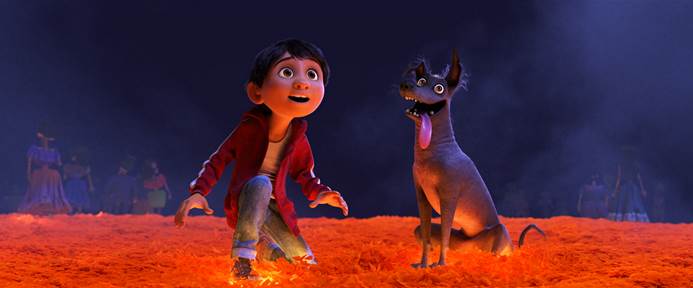 Miguel is not a superhero and has no superpowers, he's just a Mexican boy who loves family and loves Mexican music, he's an everyday hero. He is someone who my kids can really identify with because they have so much in common: from the way they look to their traditions to their skin color and Latino names and last names.
My sentiments about the importance of COCO for Latino families are shared by other Latinos across the US. Dania Santana, multiculturalism, diversity and inclusion expert and founder of EmbracingDiveristy.us saw the movie with her children and shared: "COCO paints a beautiful picture of what family bonds mean for Latinos and allows non-Latino families to learn about the sacred Day of the Dead tradition while having the opportunity to discuss cultural diversity and the common thread of the human experience through the love of family."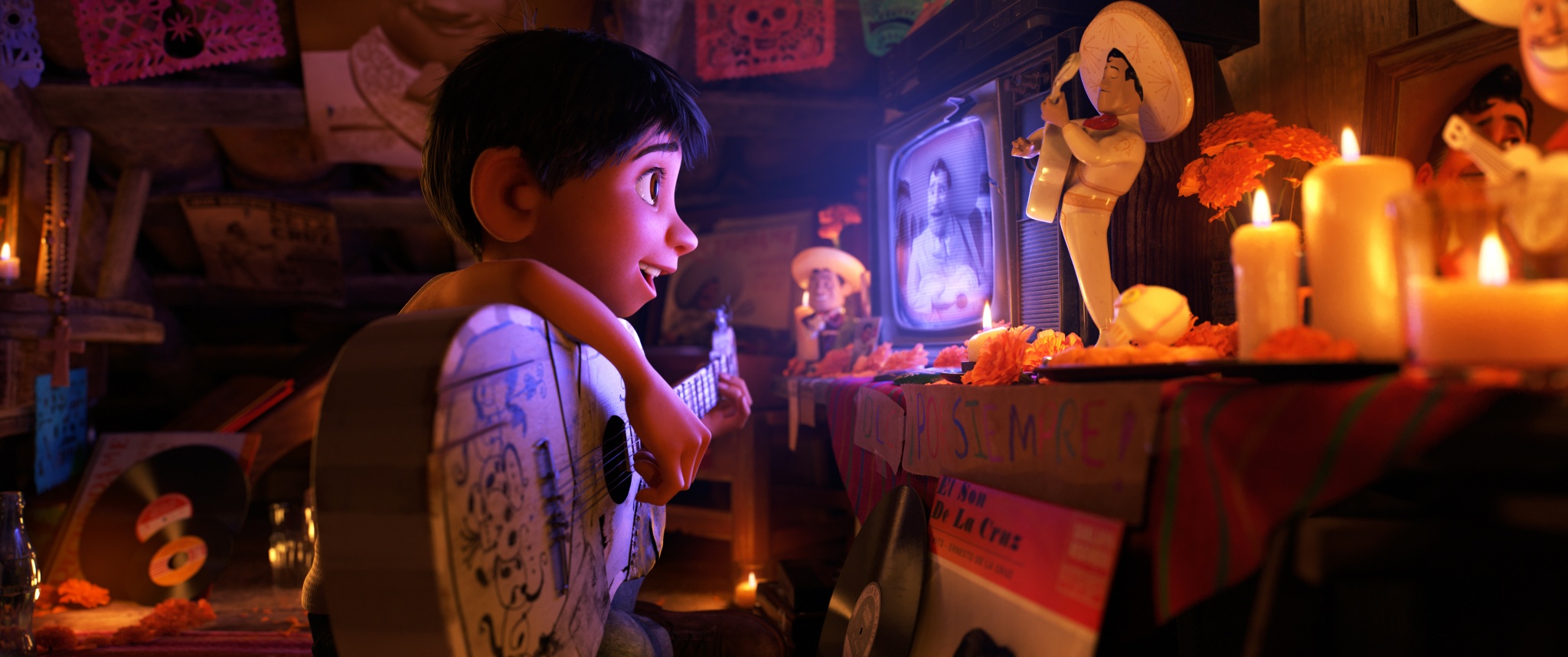 Elizabeth Barrutia, Founder, and CEO of BARU Marketing + Media who specializes in understanding and reaching Hispanic audiences says: "The heartwarming new Pixar film COCO is more than a beautifully crafted feature that honors the traditions of Mexico's Dia de los Muertos. The culturally resonant picture can be a great source of pride for both Latino children and Latino adults."
COCO Is the Most Successful Movie of All Time in Mexico
Disney•Pixar's COCO debuted in Mexico on October 27th, before its release in the US as part of the Morelia International Film Festival. The film then had it's Avant Premier in Mexico City at the Palacio de Bellas Artes, the most important cultural institution in Mexico. Director Lee Unkrich, co-director Adrian Molina, and producer Darla K. Anderson participated in both events. This in itself was very meaningful as it was a great gift for the Mexican people. As I read the excited and emotional reactions of people in Mexico after watching I felt so thankful and excited about the positive impact the movie is already having. It was no surprise that after only a couple of weeks COCO is already the most successful movie of all time in Mexico and I can't wait to see it succeed here in the US as well.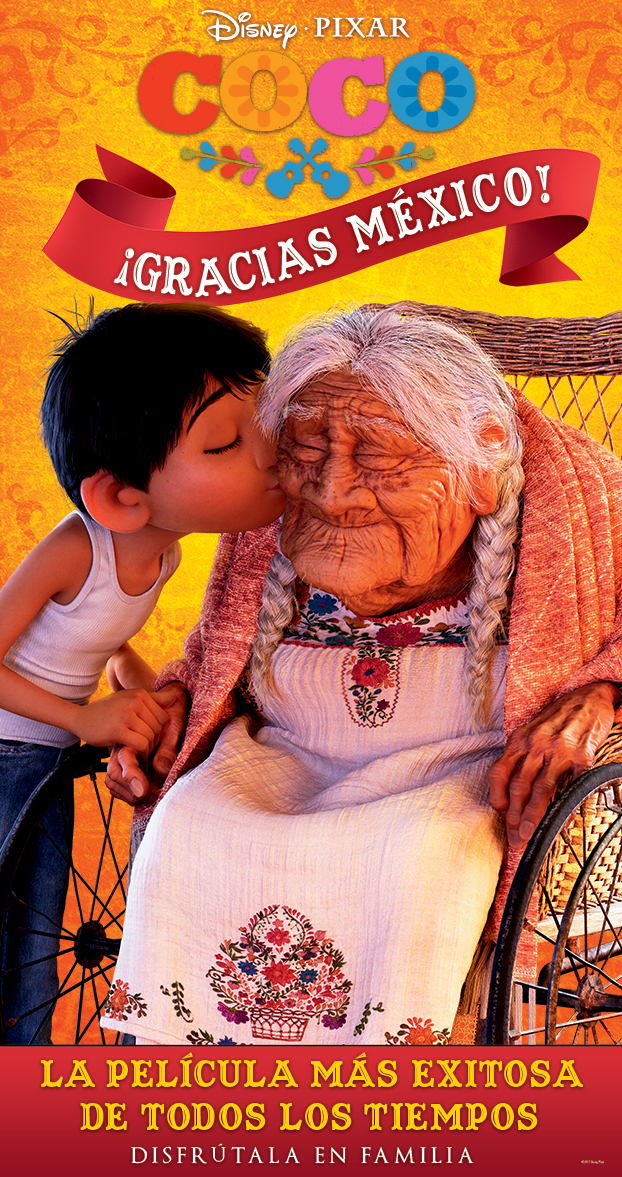 You Can Watch COCO In Spanish
Honoring Mexican and Latino heritage beyond its story, characters and voice cast COCO is being shown in Spanish in theaters across the country. Moviegoers will be able to watch either a subtitled or dubbed version of the film in Spanish. If you can't find a theater showing the movie in Spanish in your area you also have the option to download the TheaterEars App and Audio Track which provides playback of the Spanish language version in sync with the film so you can listen to the movie in Spanish using your own headphones.
About Disney •Pixar's COCO
Despite his family's baffling generations-old ban on music, Miguel (voice of Anthony Gonzalez) dreams of becoming an accomplished musician like his idol, Ernesto de la Cruz (voice of Benjamin Bratt). Desperate to prove his talent, Miguel finds himself in the stunning and colorful Land of the Dead following a mysterious chain of events. Along the way, he meets charming trickster Héctor (voice of Gael García Bernal), and together, they set off on an extraordinary journey to unlock the real story behind Miguel's family history.
Coco is a beautiful and endearing story filled with excitement and adventure. At its core, it's a theme that everyone can relate to; a story about family and about making your dreams come true despite challenges. It's a movie about coming of age and following your own path and about understanding who you are and where you come from as part of finding your own place in the world.
Get tickets to watch COCO in theaters on the Fandango website. You can read more about Disney•Pixar's COCO by visiting the Disney Movie website HERE. You can also like Pixar COCO on Facebook, get the latest updates through @PixarCOCO on Twitter and follow @PixarCOCO on Instagram.
For a limited time only, you can also see the brand new Walt Disney Animation Studios' featurette OLAF'S FROZEN ADVENTURE playing in front of COCO only in theatres! Both of these films are the perfect way to start the holiday season!
Behind the Scenes of Disney•Pixar's Movie COCO 
I got the opportunity to get a behind the scenes look at how the movie was created and hearing first hand from the directors and producer about the inspiration behind it was a real treat. I already identified strongly with the movie because of the theme and because my family celebrates the Day of the Dead tradition as part of my Guatemalan culture but now I really feel a special connection to the story and to the movie and watching the movie with my family was truly special and meaningful.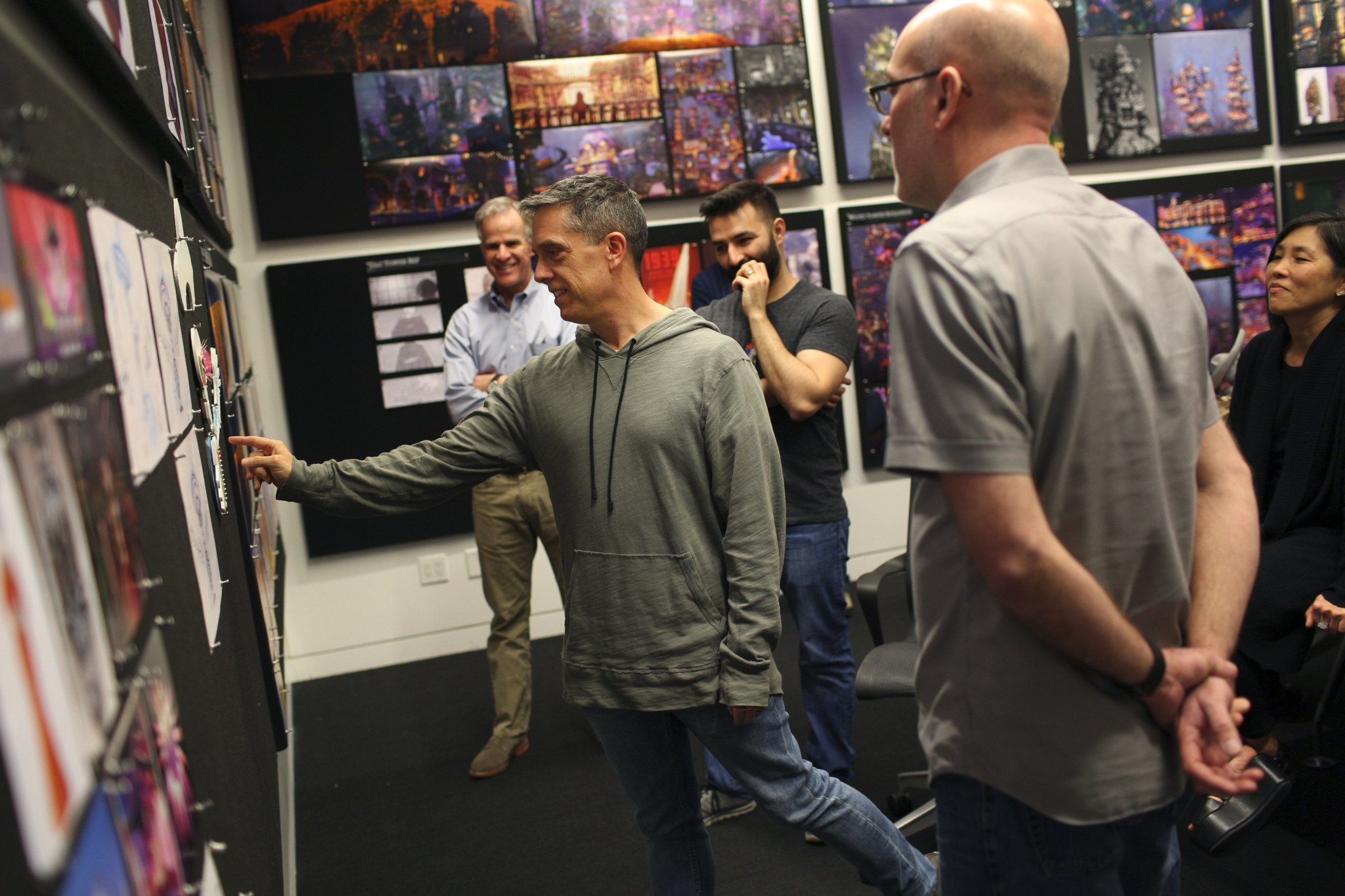 I have been sharing a lot about COCO and everything I learned about it during my visit to the Pixar studios. Check out these articles to get a behind the scenes look at COCO, and don't worry there are no spoilers!
My experience at the Disney•Pixar studios was memorable and meaningful. I loved being able to capture all of those special moments learning about the movie and discussing it's meaning and importance with directors, producers, and animators in photos that I shared on my social channels. I then created a photobook from those photos with Chatbooks. These photo books are so easy to make; you can just pull the photos right from your Facebook or Instagram feed!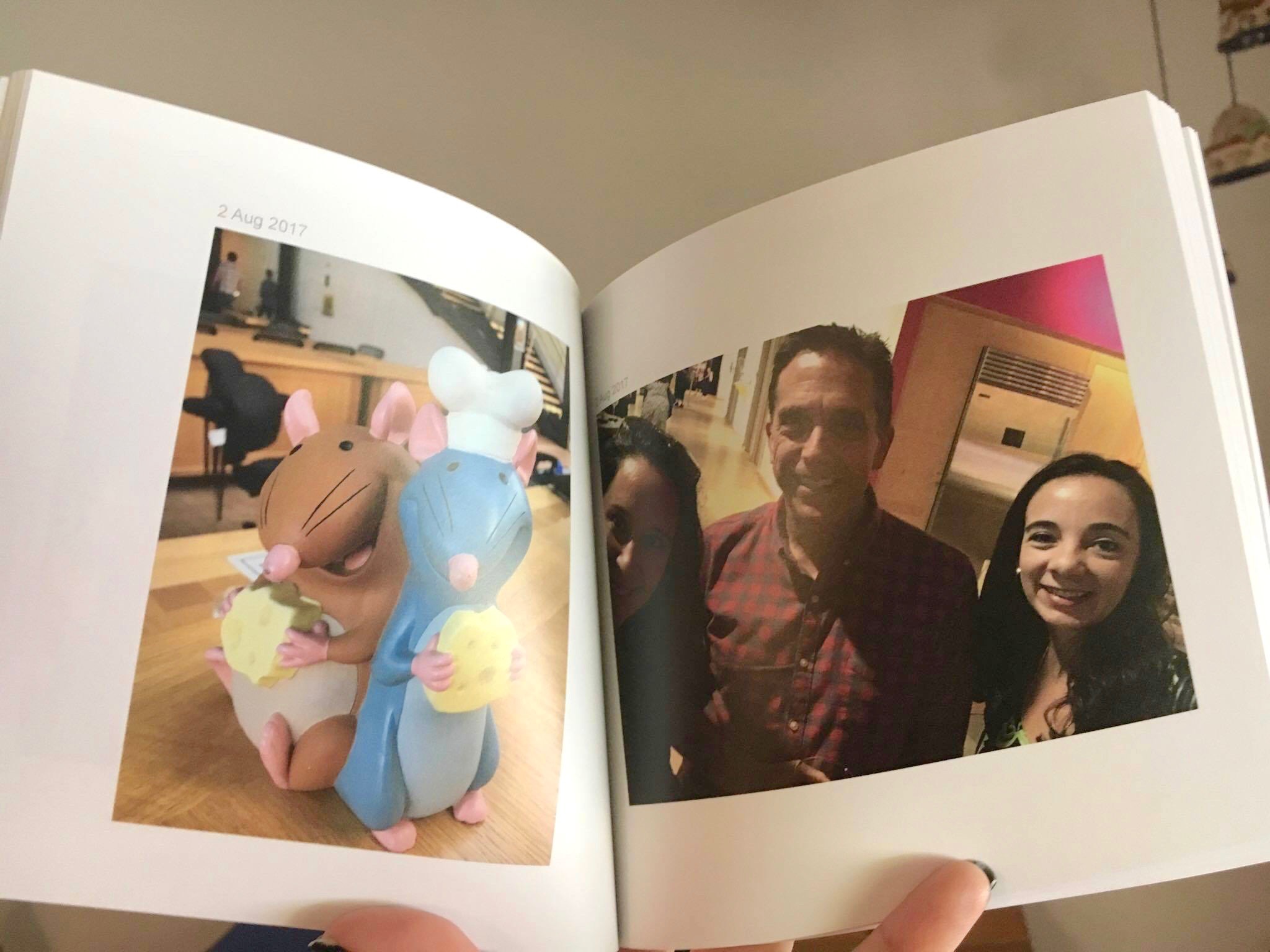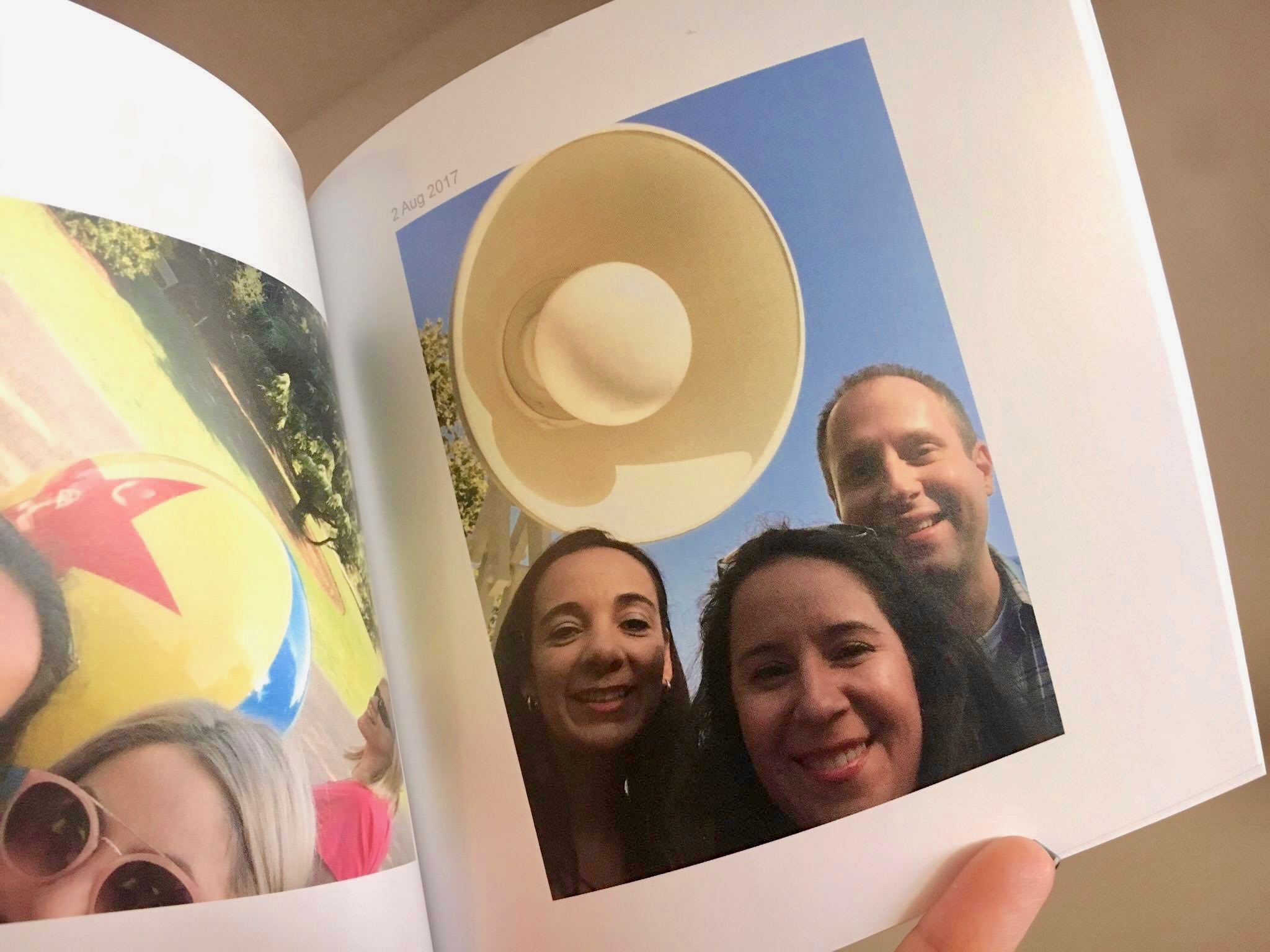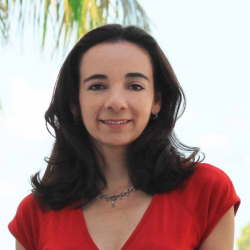 Latest posts by Paula Bendfeldt-Diaz
(see all)