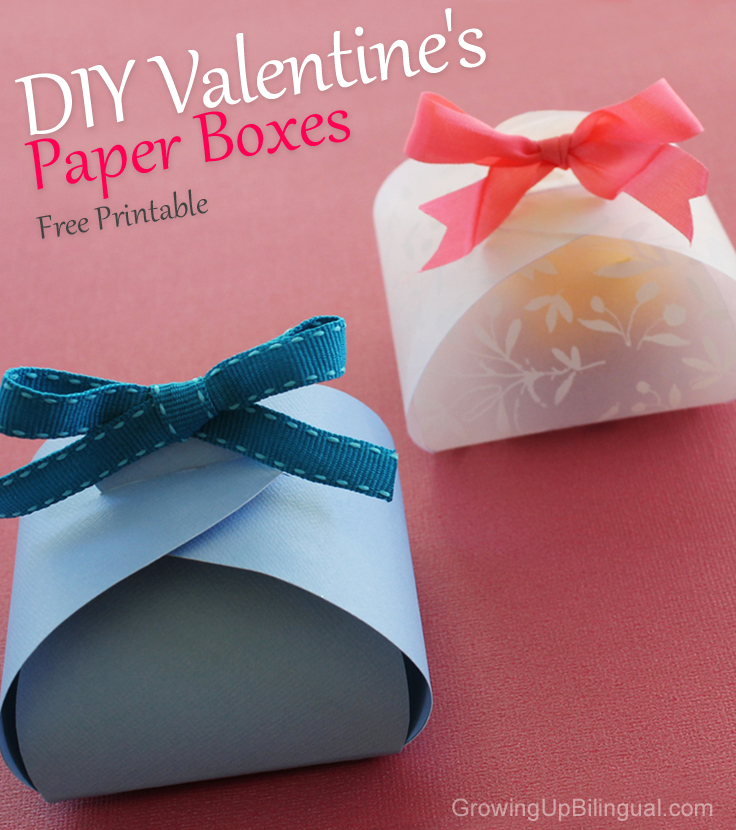 Valentine's is just around the corner and I have been trying to come up with ideas to use all the scrapbooking paper I have lying around so I decided to give paper boxes a try.  These are so easy to make and you can download the free printable template right here.
To make the boxes you will need card stock or other paper of your choice a pair of scissors, a hole puncher and some ribbon.
STEP 1. Choose a nice paper, you can use card stock with a nice design or in a solid color or you an choose a translucent paper like I did for one of my boxes.   Make sure the paper is 8.5″ by 11″.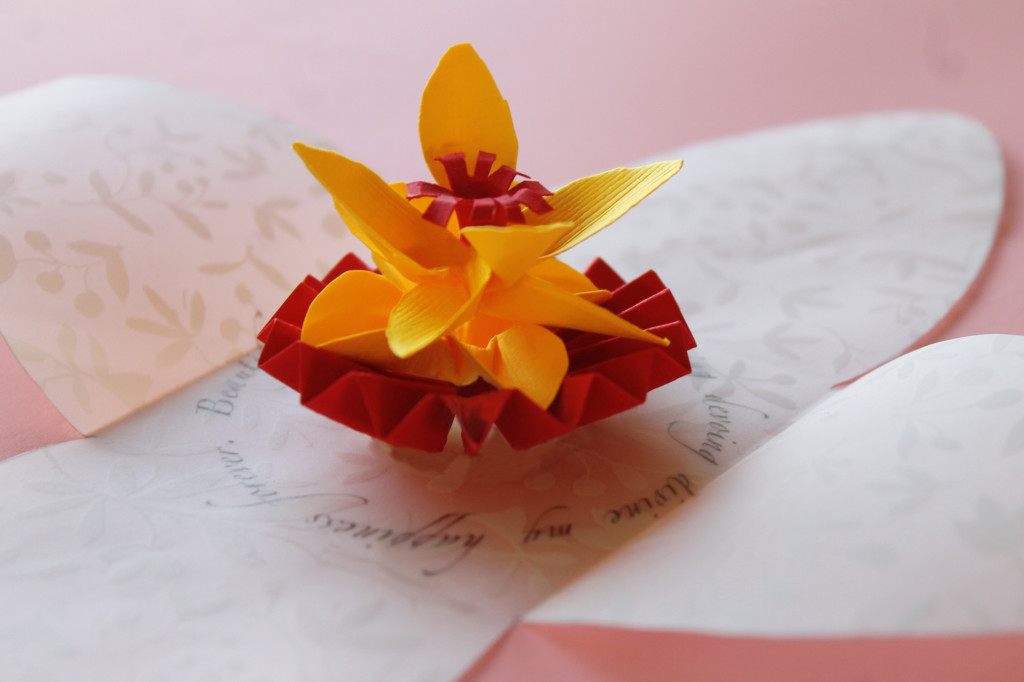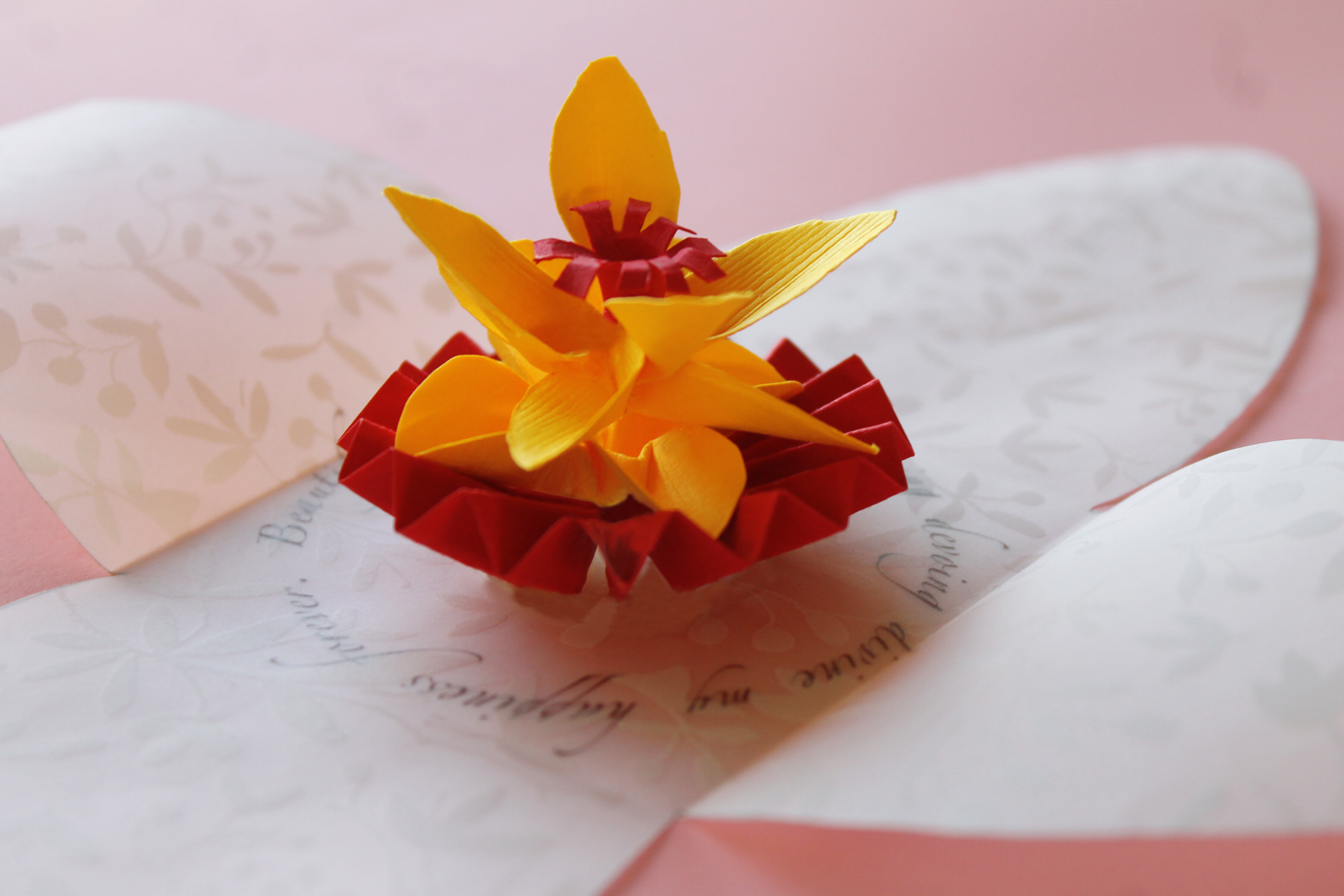 STEP 2. Print the template onto the inside of the paper you chose.
STEP 3. Cut out the shape and carefully.
STEP 4. Score along the inside lines. Use the tip of a pair of scissors like a pencil and trace along the lines as this will make it easier to fold and the folds will be crisp and clean. Be sure to not cut all the way through the paper.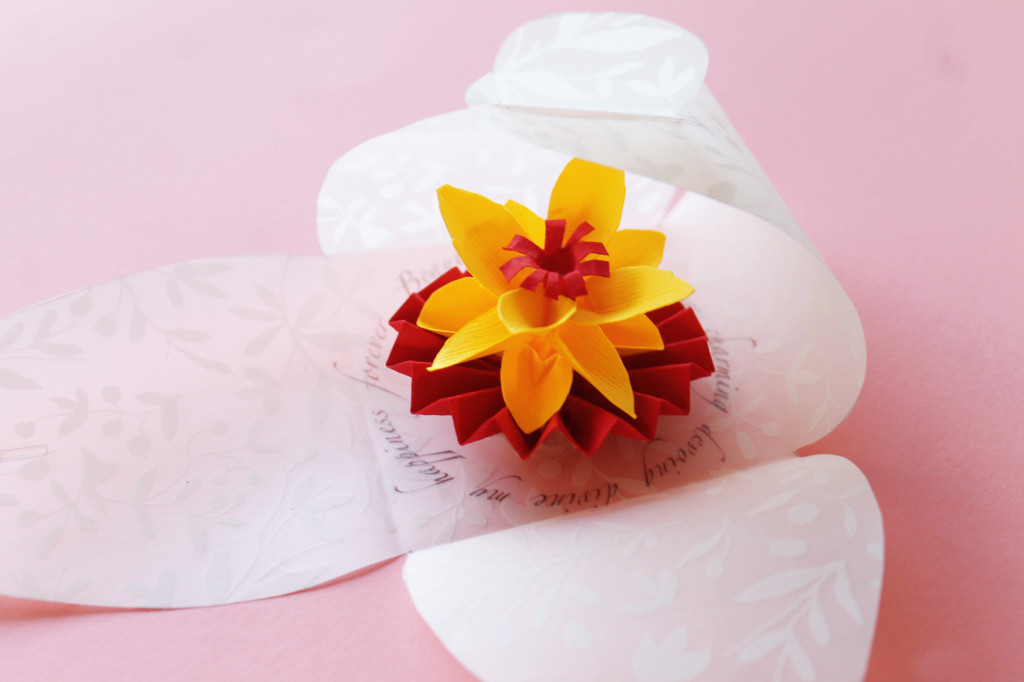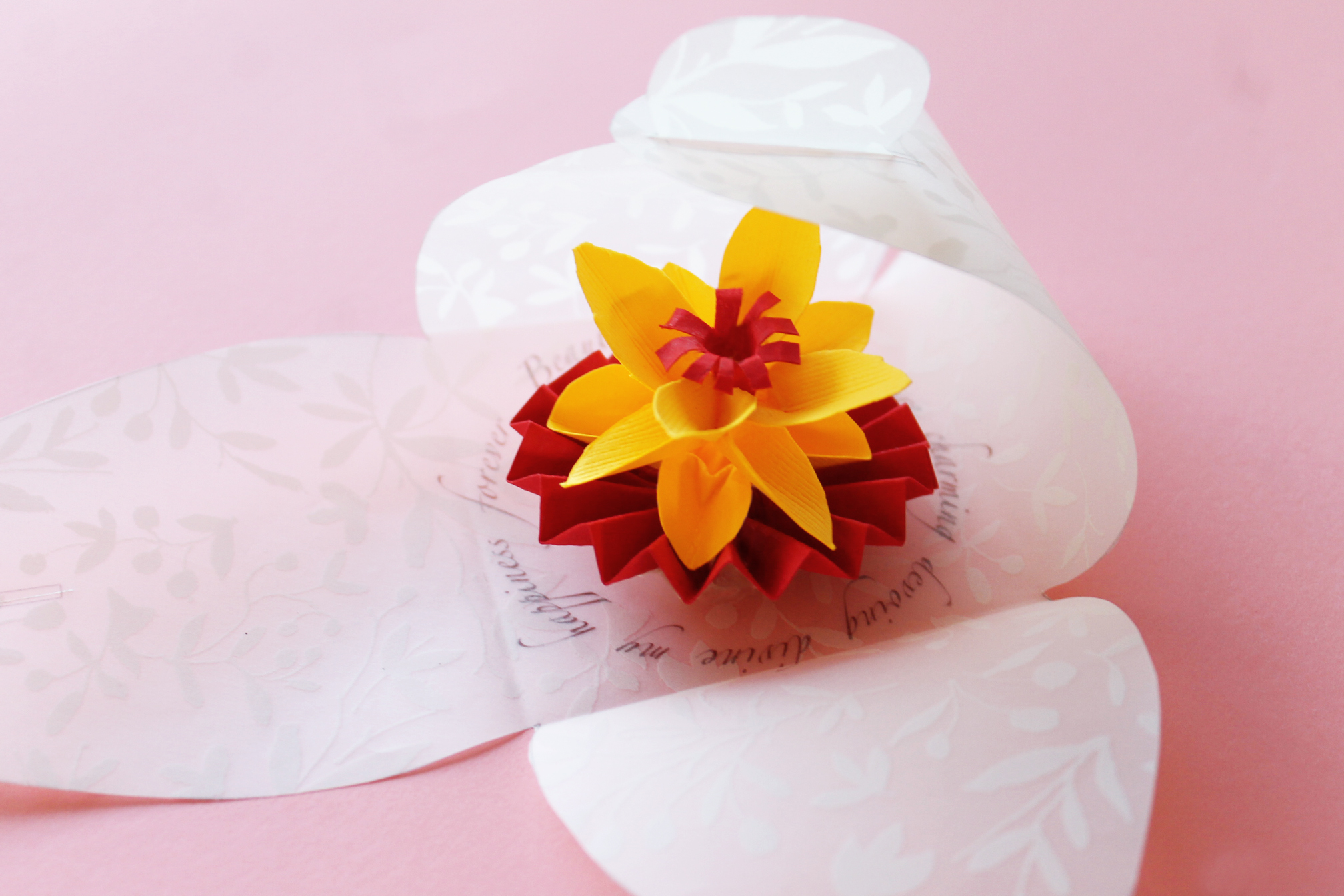 STEP 5. Punch a hole on the top of the box and tie a bow with some nice ribbon to the box to give it the final  touch.
If you want you can add your own message to the inside of the box like I did with this one.  It adds so much to the box having that special message inside when you open it!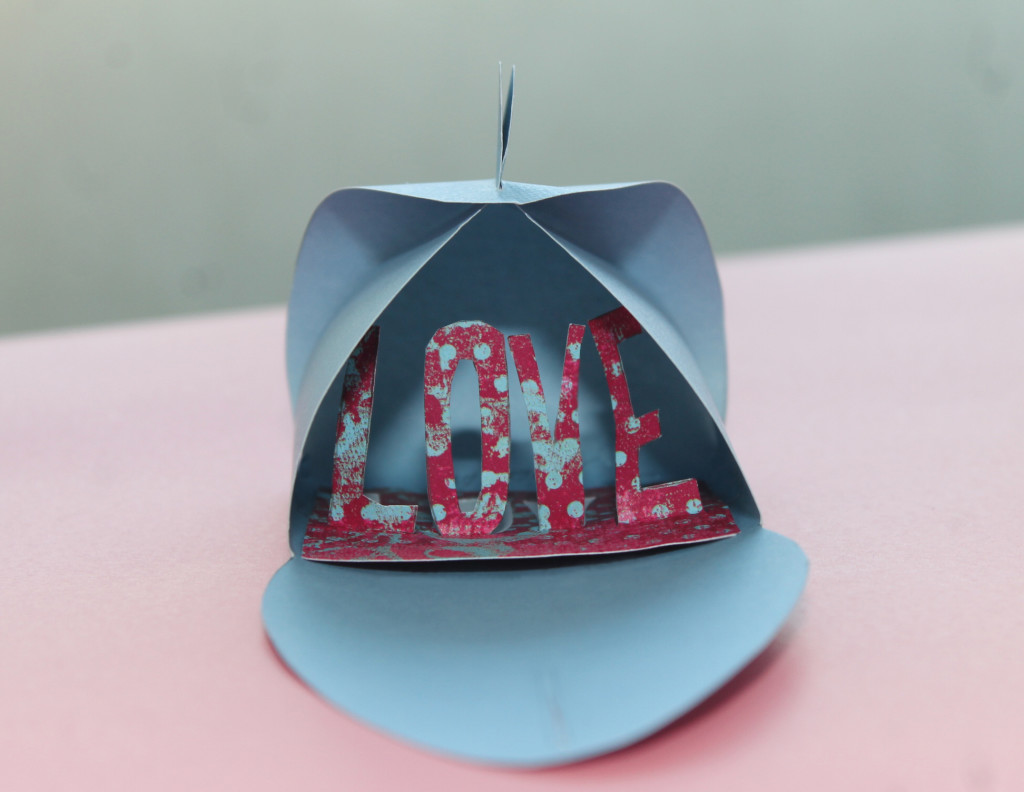 These paper boxes need no glue and you can fill them up with a special gift or a small treat.  For one of them I  made a small paper flower and for the other one I cut out the word LOVE in a small card and lifted up the letters to give to make it 3 dimentional.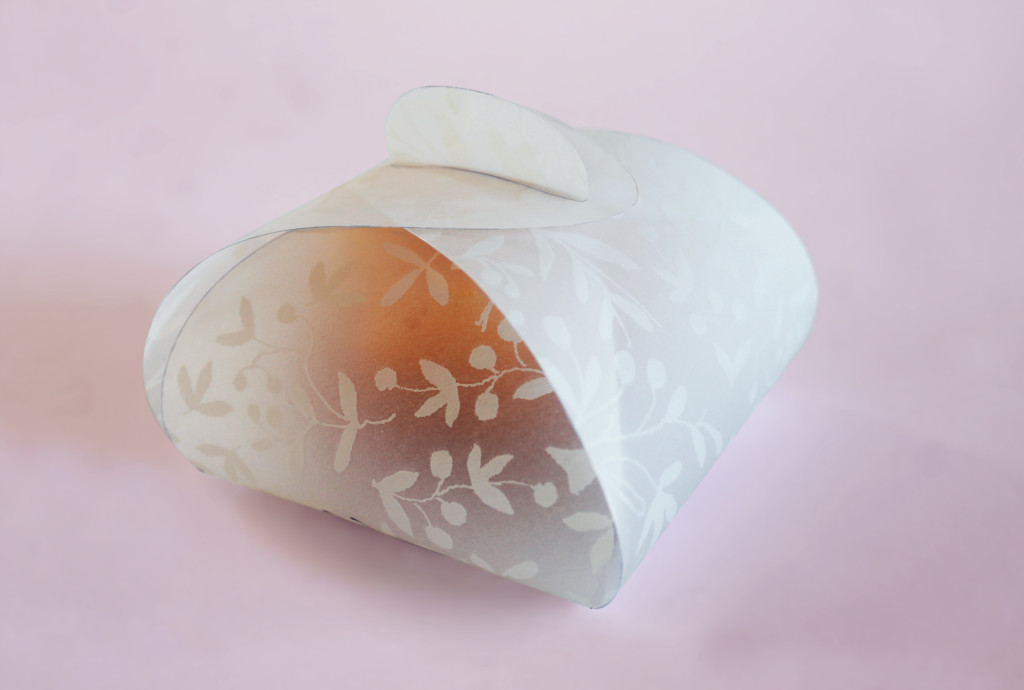 I just love the way this paper let's you see there is something inside the box without giving the little surprise completely away.
To make the paper flower you will need different colored card stock, scissors and some glue. First cut the petals and  holding them with two fingers fold them just a bit in the middle to give shape to each petal.  I put the flower on top of a base made from accordion folded paper. To make the base just accordion fold a piece of paper and join both ends together forming a small circle.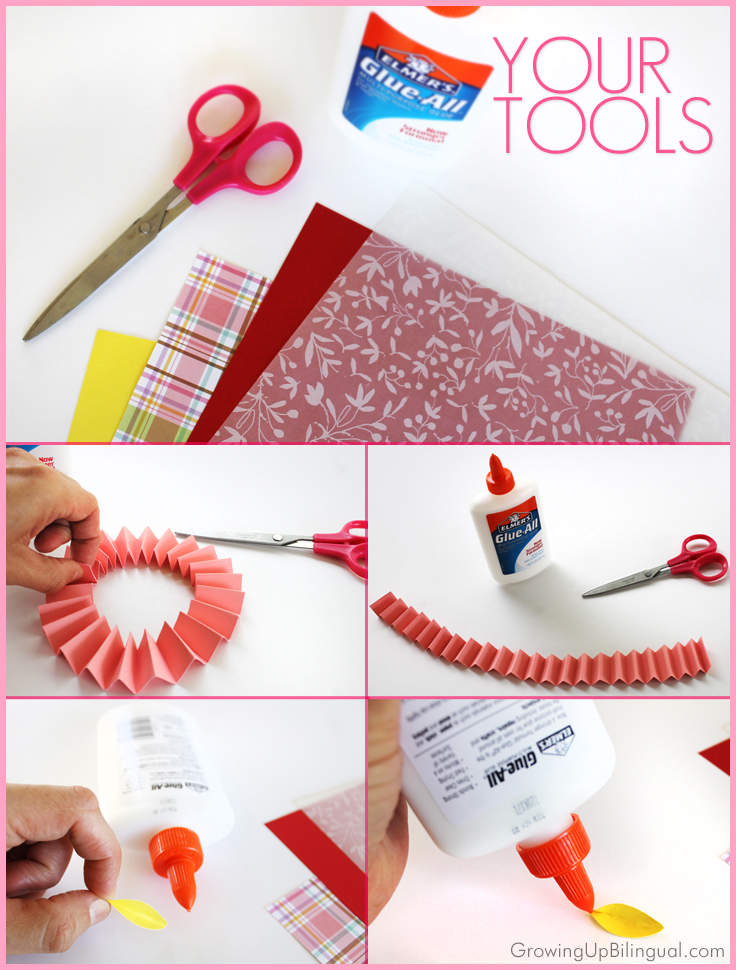 Now just glue the petals together and once the flower is finished you can glue it on top of the accordion folded circle you made earlier.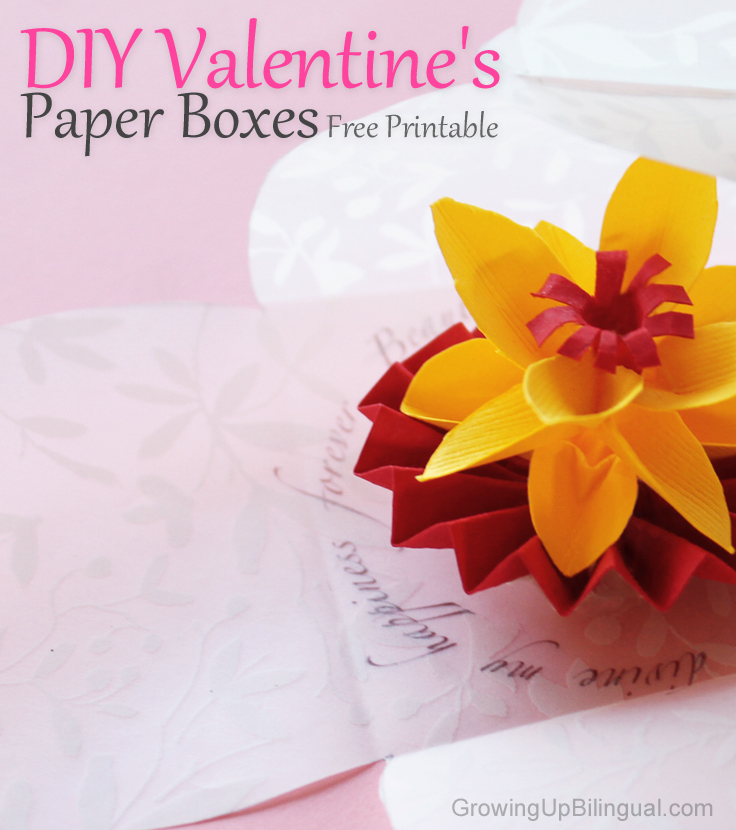 These boxes are perfect for Valentine's or for any other occasion so go ahead and print them the free printable template HERE and have some fun with these cute and super easy to make DIY paper boxes!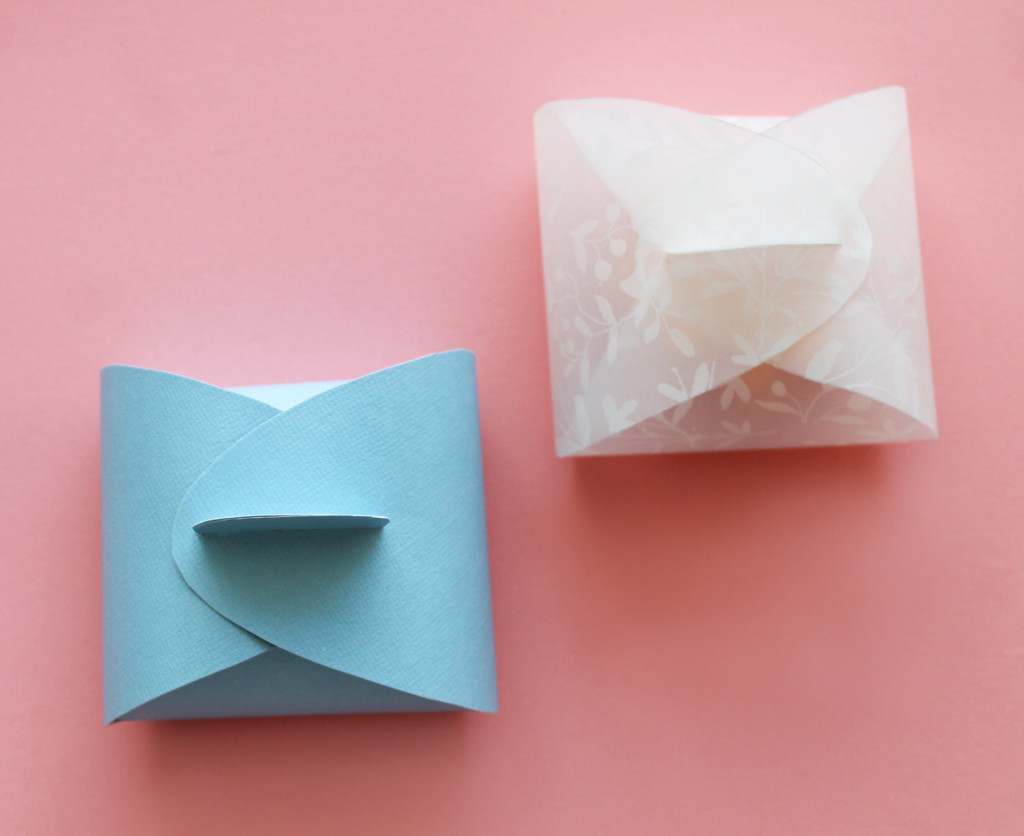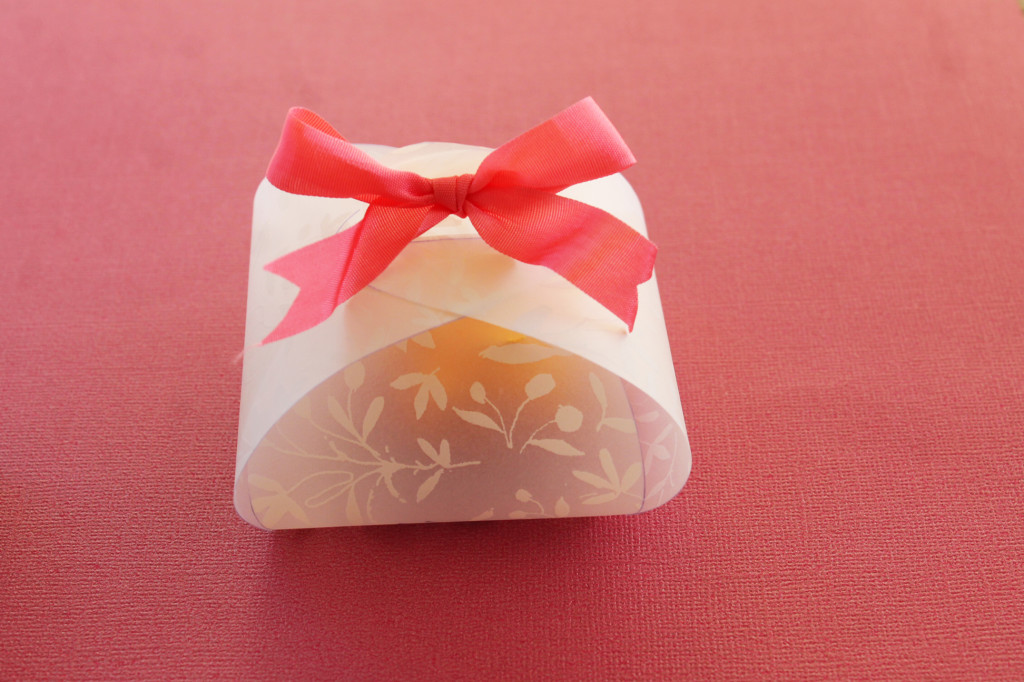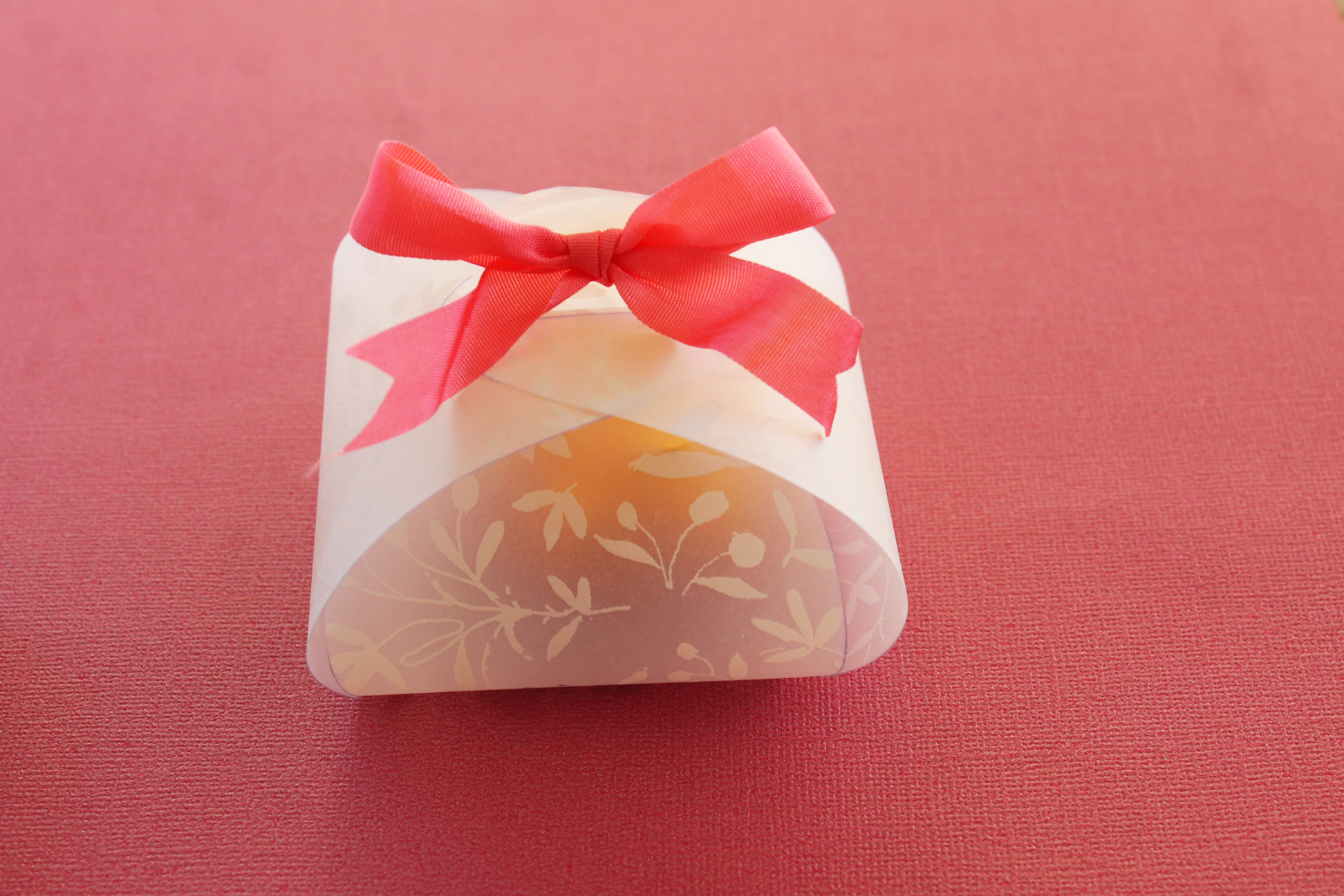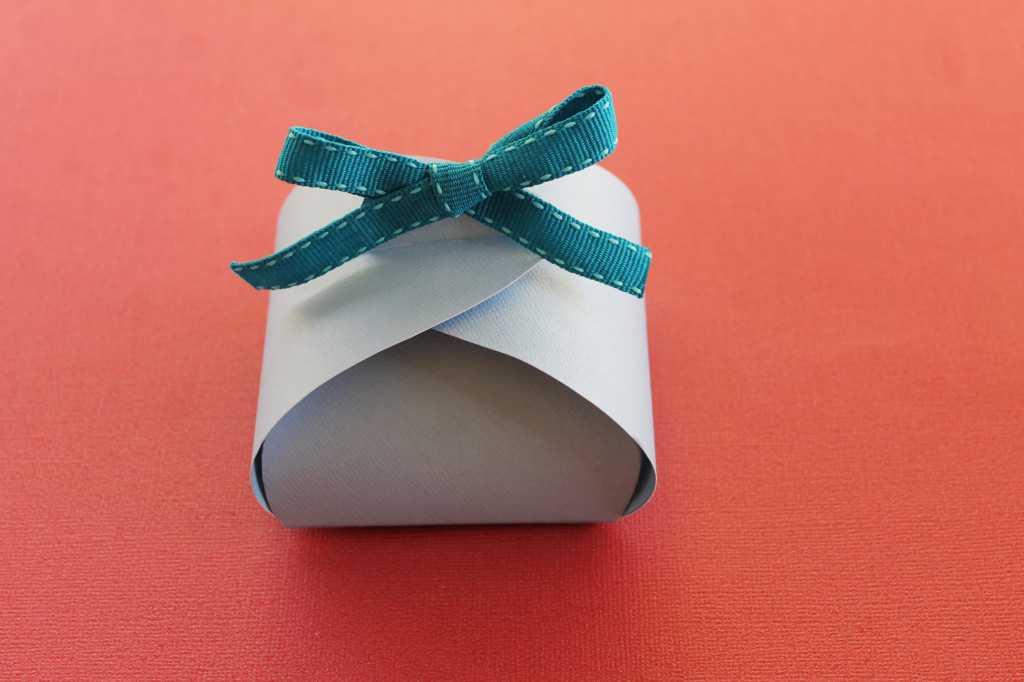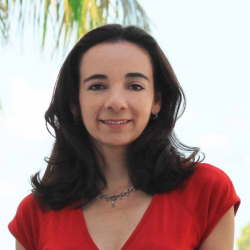 Latest posts by Paula Bendfeldt-Diaz
(see all)