This post is also available in: Español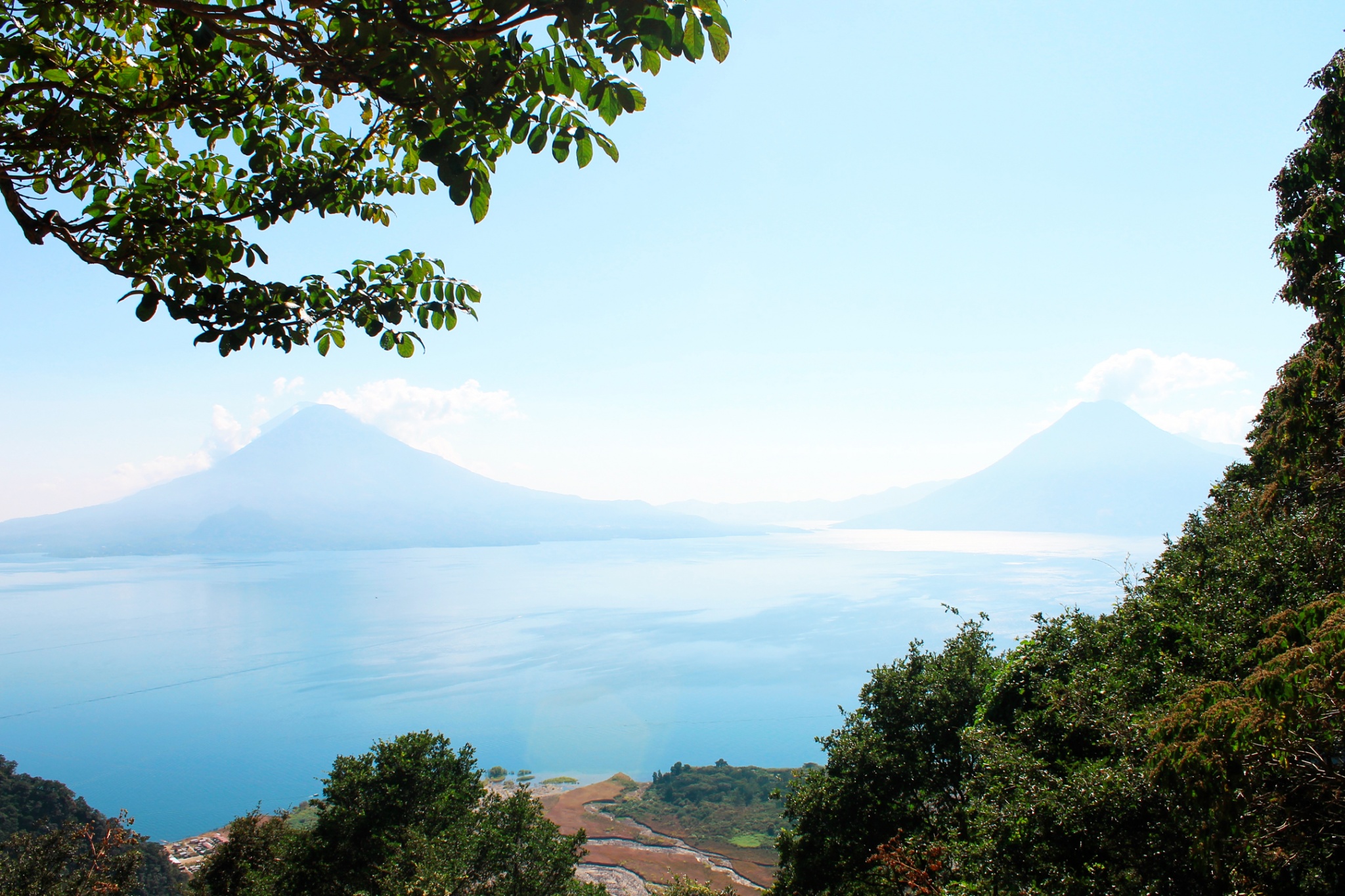 Lake Atitlán is considered by many to be one of the most beautiful lakes in the world. Located in the western highlands of Guatemala the lake is surrounded by spectacular dormant volcanoes and pincturesque Mayan villages.
Being Guatemalan and having lived there for most of my life I frequented the lake with my family and later with friends. Lake Atitlán has always held a truly special place in my heart and some of my fondest memories are of weekends or holidays spent there.  After moving to Florida lake Atitlán was one of the places I longed to go back to the most and when I finally did I found it to be even more beautiful and magical than I remembered.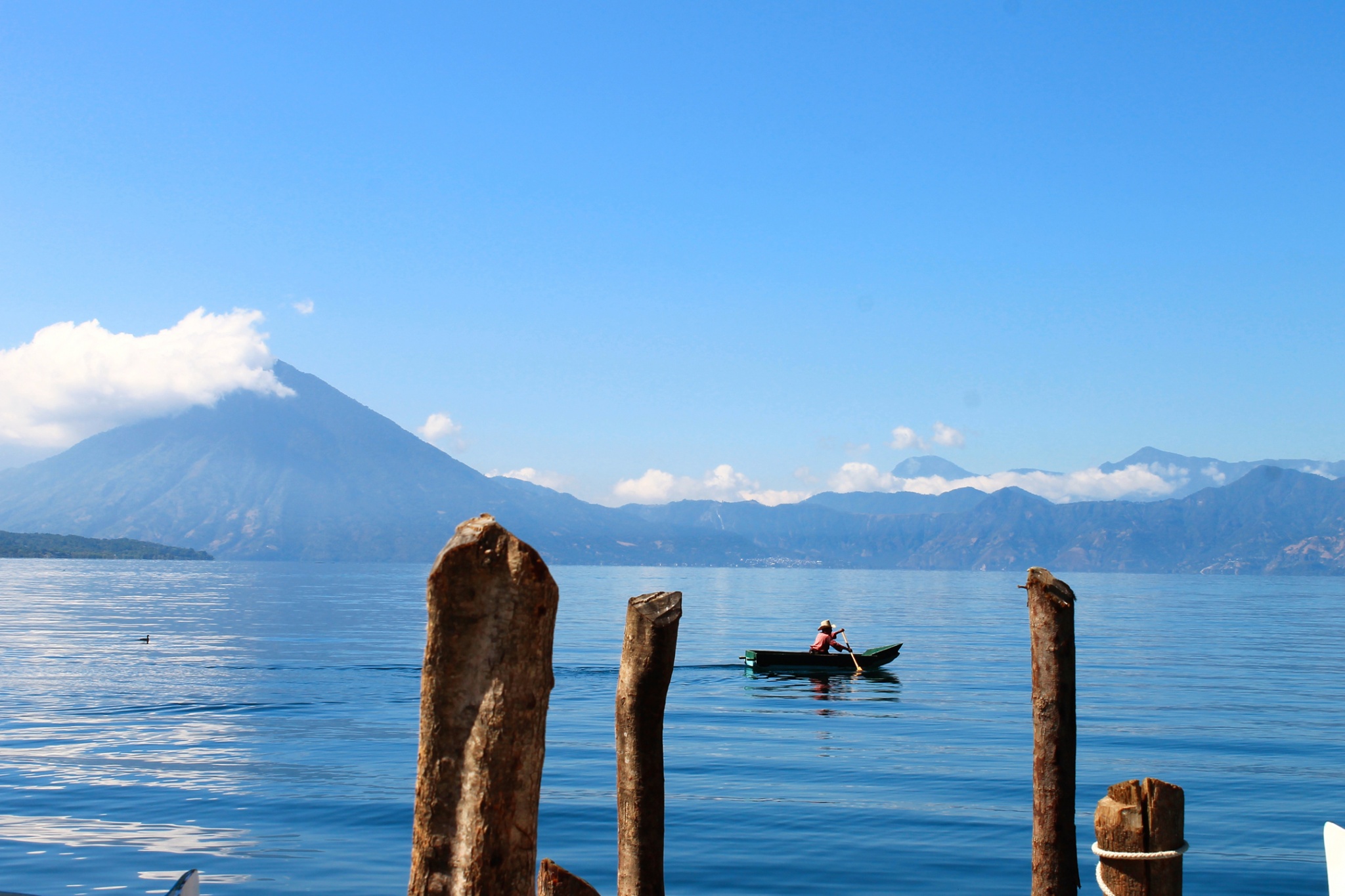 What makes lake Atitlan truly special and unique is the combination of its breathtaking natural beauty, a relaxed atmosphere, colorful and rich Mayan culture and an almost perfect climate. Additionally lake Atitlán is easily accessible and only about 3 hours from Guatemala city. There are many opportunities experience the natural beauty of the lake. If you are looking for a relaxing and carefree vacation you can take a private boat to explore the different towns, watch the sun set behind the volcanoes from one of the many wooden piers or cafés while you sip a glass of wine or walk along the streets of Panajachel in search of beautiful hand woven souvenirs. For those who want to take a more adventurous approach some options include hiking up the surrounding mountains, kayaking from one town to another or fishing from a traditional carved cayucos, or canoes. The lake is clean enough to swim in although a bit cold for my taste.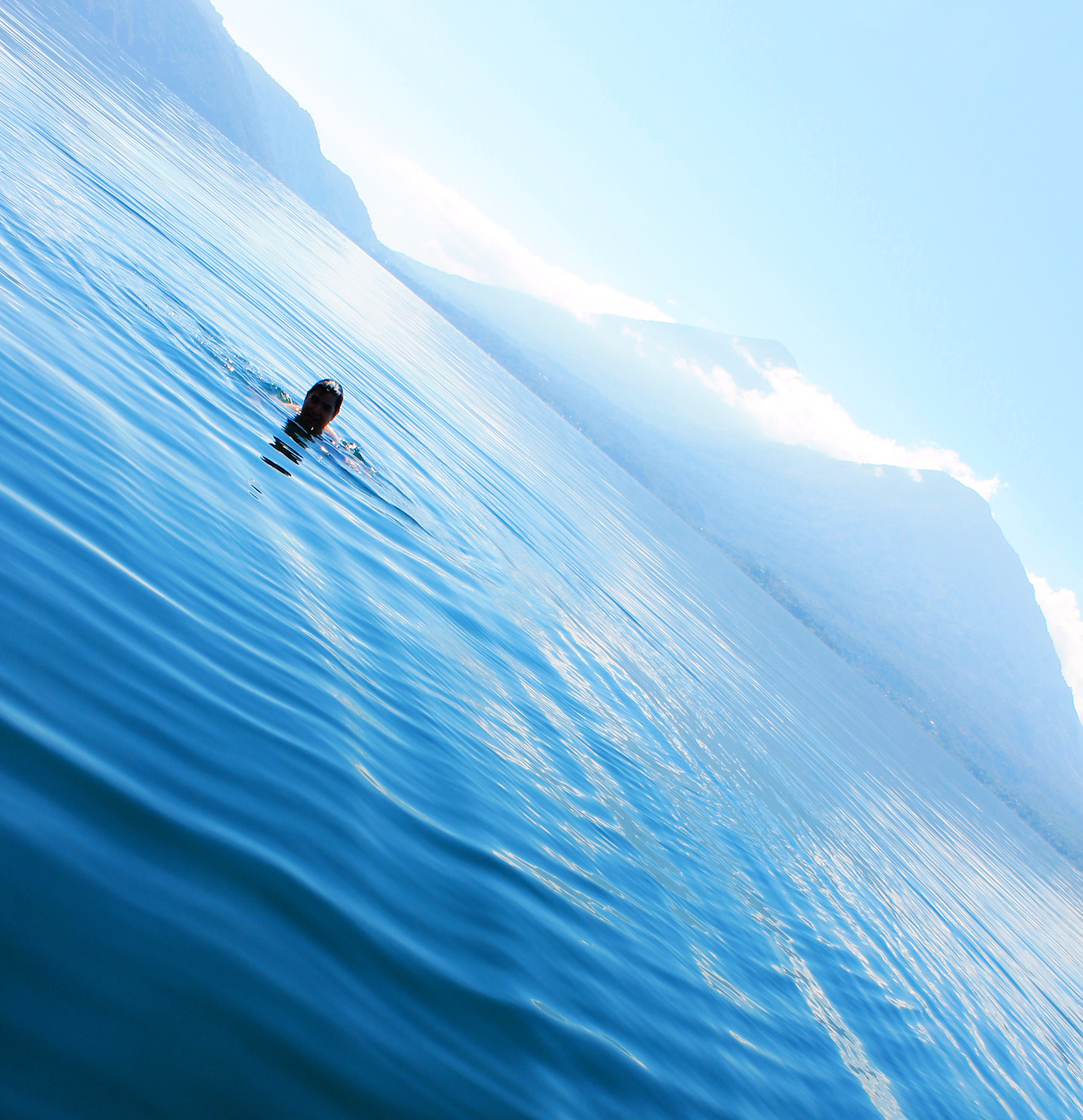 The people living in the lakeshore towns are mostly of Mayan descent and speak their own language as well as Spanish and most of the vendors know at least a few words in English.  They are wonderful people and extremely friendly. Walking down the streets of any of the towns it is not uncommon to find women wearing the traditional güipil and working on vibrant and intricate embroideries on a backstrap loom. They offer their colorful textiles for sale to tourists, making them in the same way they did hundreds of years ago.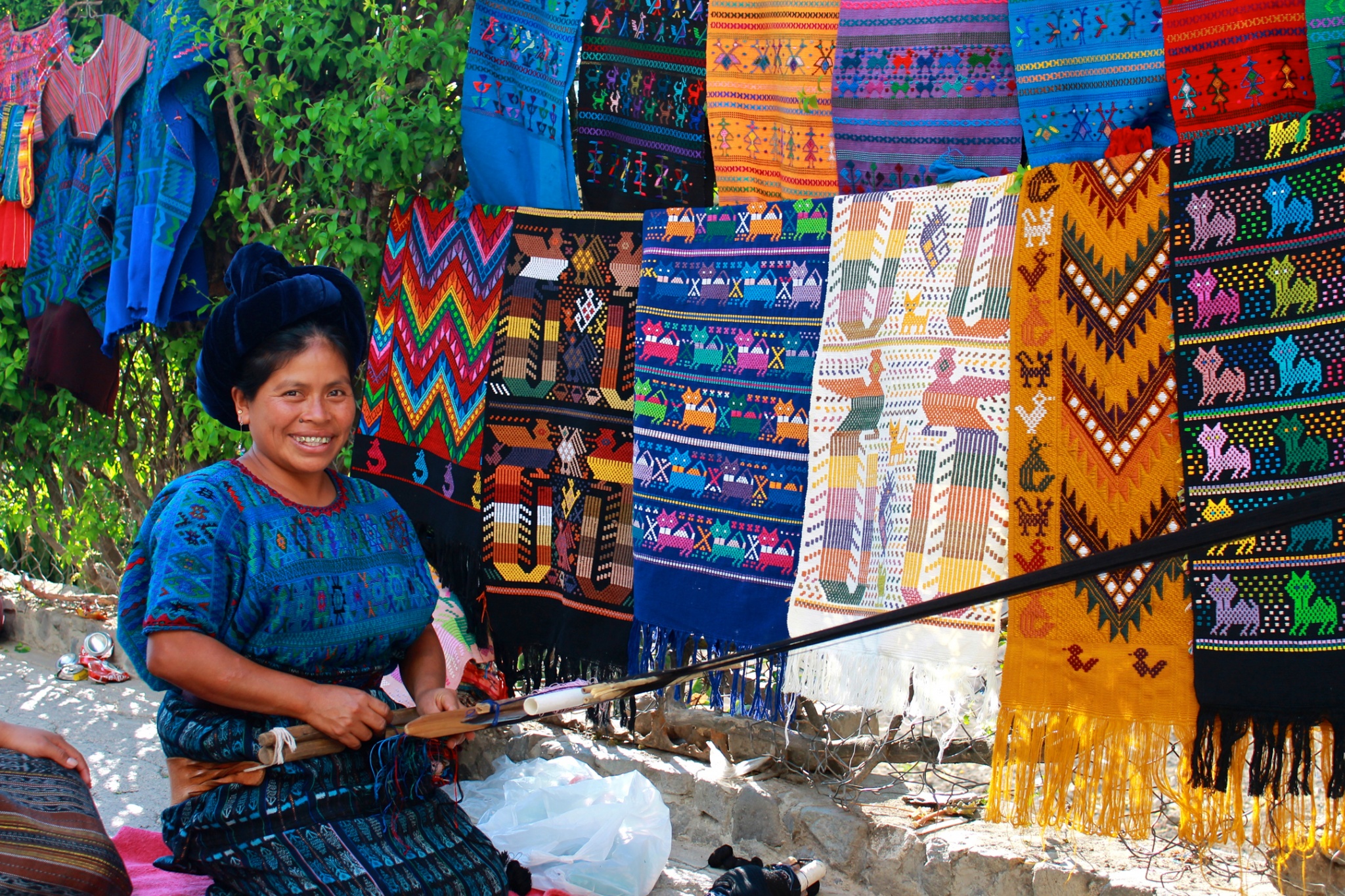 Lake Atitlán has something for everyone; each of the towns sprinkled around its shores has a completely different personality. Here are some of the better-known communities:
Panajachel is the largest town and where more of the tourists, hotels, and restaurants can be found. Here you can find countless stores selling traditional crafts and accommodations that go from the luxury resorts like the Hotel Atitlán to backpacker hostels.
San Pedro La Laguna is a favorite among backpackers. It's a laid-back and beautiful town worth visiting. Recently plastic was banned in the town, which I think is awesome! I hope that other towns in Atitlá follow this San Pedro's example.
San Marcos la Laguna has a rather large community of expats who have given the town a New Age vibe. Here you will find everything from yoga and reiki classes to meditation centers. San Marcos is a small pedestrian town with almost no roads. It is a peaceful place and ideal if you are looking for a spiritual experience. While in college I would frequent San Marcos with a group of friends, we would go there for a weekend just to immerse ourselves in this laid back atmosphere and disconnect from it all. It is easy accessible by boat from Panajachel and although you can also get there by car the steep, mountain, dirt road is not for the faint of heart.
Santa Catarina Palopó is only about 20 minutes from Panajachel but far from the tourist hustle and bustle. It has a couple of great hotels and it's the ideal place to experience the Kaqchikel Mayan culture up close without having to go far. This is one of my favorite places to stay, it is quiet and peaceful, not overrun with tourists like Panajachel but you can still hop on the car and go to dinner in Pana as the dining options in Santa Catarina are limited.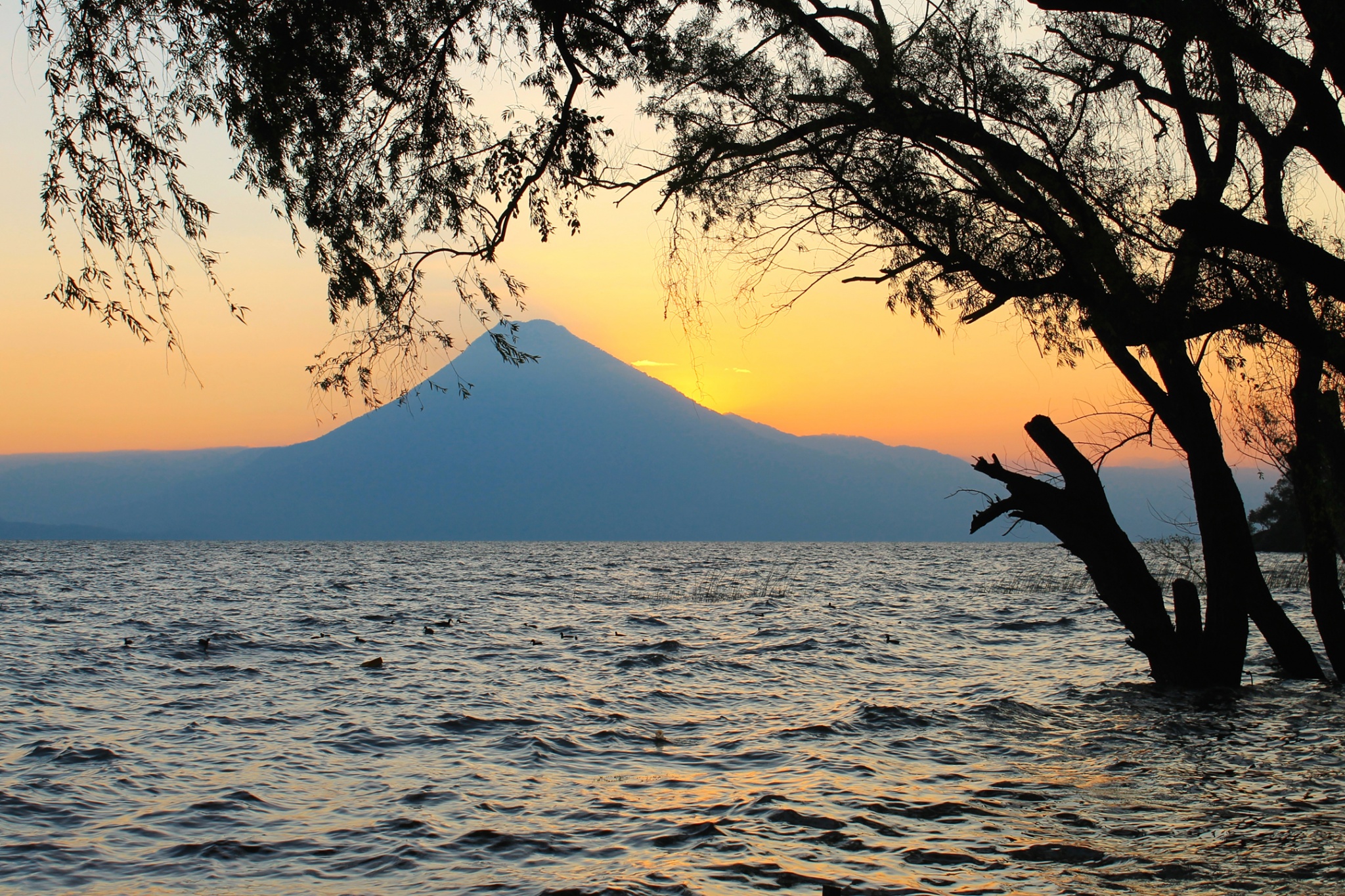 Santiago Atitlán is located on the south side of Lake Atitlán between the volcanoes of San Pedró and Tolimán, right across from Panajachel. It is famous for it's shrine to Maximón.
Santa Cruz la Laguna is a small village on north side of the lake. Because it can only be reached by boat or by foot this it has not experienced the development other towns have and it is the ideal place if you are really looking to get away from it all and experience the Cakchiquel (or Kaqchikel) culture. Santa Cruz is also home to Pana Divers, the only scuba diving group in Atitlán. San Antonio Palopó is a laid back and simple Mayan village just a short 20 minute boat ride from Santa Catarina Palopó, or a few minutes more if you are coming from Panajachel (or Pana) as we call it. Many lanchas, or small boats, provide transport from village to village around and across the lake.  Depending on the length of the trip you can expect to pay between $2.00 and $5.00, you can also rent a private boat which usually costs less than $25.